Organizational change expert says leaders should expect a new normal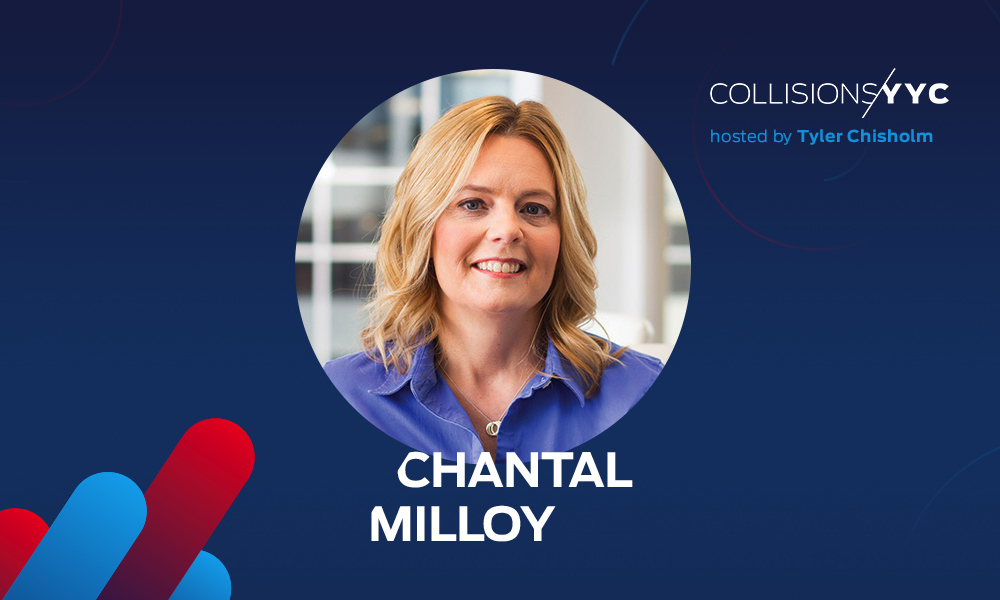 As co-founder and COO of Levvel Inc, an organization focused primarily on IT staffing and organizational change management, Chantal Milloy's expertise is highly relevant in today's new COVID-19 reality.
With an already-established remote workforce, Calgary-based Milloy and Levvel are in a position to provide valuable insight through this challenging time, with millions of Canadian enterprises and workers adjusting to the sudden transition.
Milloy has seen what happens when strong leadership isn't at the helm to manage and measure change.
Joining host Tyler Chisholm on a special episode of Collisions YYC: Current & Critical, Milloy began by pointing out that change management, at its core, is all about helping people.
"You just won't get the results if you're not taking care of that side of the human component."
"Find the people that are going to be impacted by change, figure out what their issues and concerns are going to be, and put strategies together to reduce that pain for them," she explains.
A new reality
With respect to our current, unprecedented, COVID-19 world, all sectors and industries have had to prepare their workforce for a massive shift very quickly — whether they were ready, technology-wise, or not.
It comes down to trust, leadership and — more than ever — showing up. "I would say to any leader, you've got to be visible, and you've got to lean in even harder," she said. "You've got to purposefully connect, and have an agenda and get people functioning. And in that first week, we really noticed that people didn't know how to be or what to do."
"You've got to be visible."
Once leadership visibility is established, it's important to encourage an environment where employees can share both concerns and solutions. One important step in this process is making sure people don't feel reluctant using remote tools. "Make it a safe space for people," said Milloy.
Alongside visibility, it's also important to establish a culture outside of the typical office environment, making sure employees are connected and that they feel comfortable with newly-created lines of communication.
"We're helping people say, 'What's your current culture? What was your current culture? What might need to be reinvented, and what pieces of your existing culture can be a strength for you in the way that you're working from home, or what could be a hindrance,' she explained.
"If we can honour a bit of culture, and make it work in a new environment, I think that work is really important right now."
The final key to leadership during the current shift relates to productivity.
There's no real way around it: Productivity will dip at the outset of big change. "You want to get a group of leaders ready for the fact that productivity always goes down before it goes better, because you're learning new things. Plan for it," Milloy said.
"I think we have to reimagine and help leaders reimagine what it means to be productive, and what kind of measures and metrics would we put in place to say that's now what productivity looks like."
'The great equalizer'
As unprecedented as our new reality is, there's no denying that it's causing change that's bound to have some positive effects.
"I like to say this is the great equalizer," said Milloy. "There's going to be a new normal, and working from home especially has become so important in all of those other topics of equality that we always talk about, right?… This is the new norm, this is going to be 'Hey, we did it.' And people were productive."
Another positive side effect for organizations that are currently faced with an increase in downtime is the rare opportunity to now improve on your organization's operational efficiency.
Ask yourself: 'How can we do this better'?
"All these things are then going to help..whether it's organizations in general, or leaders, look at that next chapter in growth."
How will CIOs define success in 2021?
New research suggests CIOs are prioritizing digital transformation to "future-proof" their organizations and build resiliency.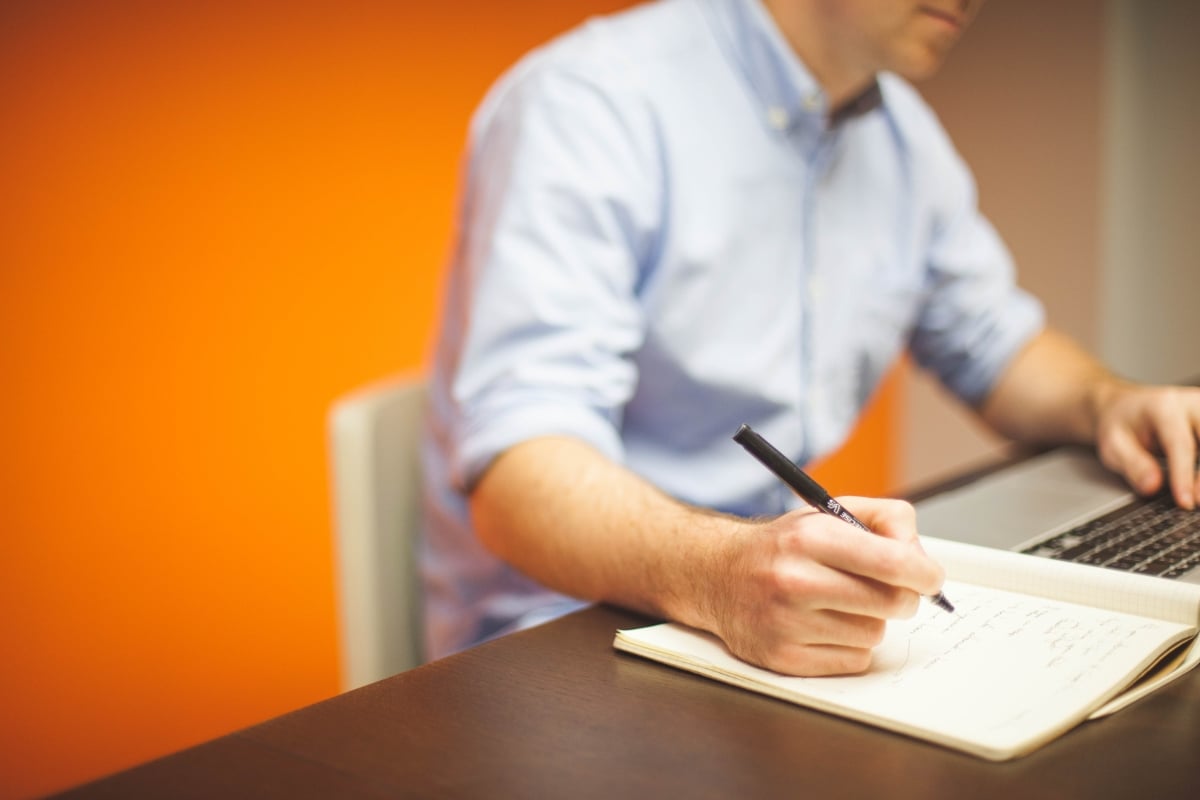 Recently, we reported IDC's 2021 predictions, which noted that while CIOs have faced epic-level challenges this year, they'll need to be in the front seat of the upcoming economic relief efforts.
At the top of IDC's list was the prediction that by 2022, "65% of CIOs will digitally empower and enable front-line workers with data, AI, and security to extend their productivity, adaptability, and decision-making in the face of rapid changes."
Since then, Gartner has also chimed into the CIO + Future of Work discussion. They identified "automation of routine work with AI, digital dexterity, and hybrid work with distributed workforce" as areas CIOs should focus on.
Now, a new report (based on a survey of over 100 Fortune 500 CIOs) from digital adoption platform WalkMe has uncovered how CIOs and IT organizations will define success in 2021, expanding on these aforementioned trends.
CIOs are determined to get more out of their existing tech in 2021 according to the new @constellationr report.

Here are actionable strategies with high impact for seeing results right now ➡️ https://t.co/EeD1gpsJQR#ThisIsDAP #CIOpriorities2021 #WalkMe pic.twitter.com/8uh4ezF5ES

— WalkMe (@WalkMeInc) November 30, 2020
Multi-pronged approaches
In The CIO Outlook 2021, WalkMe — who commissioned Constellation Research for the report — found that 77% of CIOs list automation and AI as key to improving the effectiveness of IT. 59% say ROI from IT can be achieved through portfolio assessment and rationalization.
"CIOs are prioritizing overall digital change, keeping the organization safe, and improving the worker condition," says WalkMe. Looking ahead, "CIOs must invest in finding the right models for enabling remote work while supporting their users."
In order for organizations to adapt to change and become future-proof, CIOs need a multi-pronged approach, featuring:
No-code solutions

The automation of repetitive processes

Key software integration

Training and service through new approaches
As quoted in ITProPortal, Constellation VP and Principal Analyst Dion Hinchcliffe says:
"This data, gathered from top CIOs around the world, shows that they will be seeking dramatic improvements, especially significantly higher ROI (10-20 percent+) from their IT investment next year." 
Want to read the full report? Find it here.
COVID has accelerated digital transformation, but major hurdles still stand in the way
While 74% of executives believe they've been helping their employees upskill for this new way of working, just 38% of employees surveyed agree.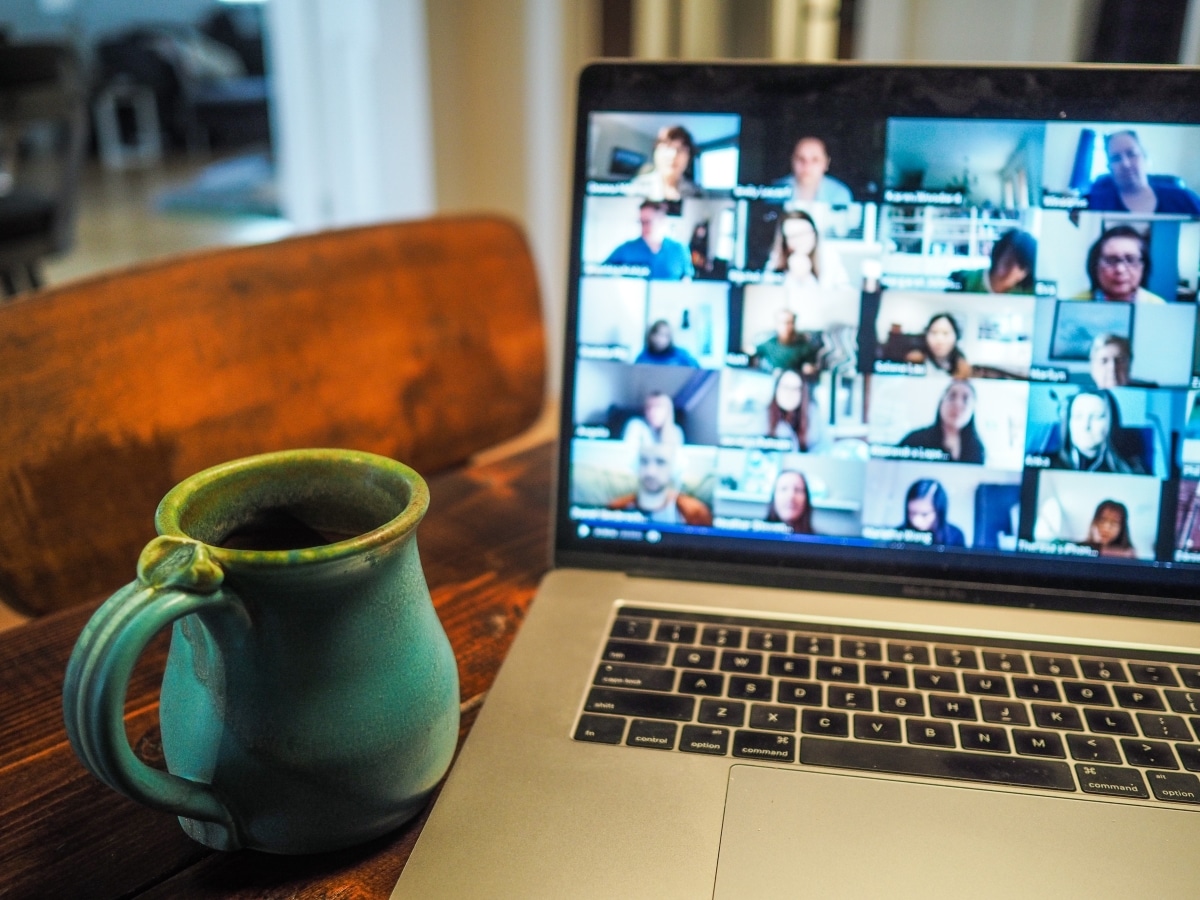 It's been widely reported that the COVID-19 pandemic has accelerated digital transformation efforts across most industries. 
Organizations have had to move fast. From the scramble to get work-from-home measures in place once the virus really started to spread back in March, to retailers quickly shifting everything from customer service to e-commerce to digital, the word agile has been top-of-mind. Adoption of technologies like AI, automation, and the cloud has flourished so that organizations could meet these demands. 
We've covered pandemic-related/adjacent DX efforts in sales, cybersecurity, retail, manufacturing, digital communications, and those of Indigenous communities. One KPMG survey from August reported that "59% technology executives surveyed say that COVID-19 has created an impetus to accelerate digital transformation initiatives."
A new IBM study of 3,800 global C-suite executives in 20 countries and 22 industries — titled COVID-19 and the Future of Business — found that nearly six in ten respondents have accelerated their digital transformations due to the pandemic. 66% reported completion of initiatives that previously faced resistance.
The study goes deeper, looking at what these leaders need to do to keep on track with these now-inevitable DX efforts. 
Barriers to progress
With agility and speed being so important, it's of little surprise that leaders reported "traditional and perceived barriers like technology immaturity and employee opposition to change" were no longer in play. 
If there's one thing that became painfully clear to many companies throughout the #pandemic, it's that the old way of working is over.

Discover how your organization can envision the new #FutureOfWork with five key discoveries from leading executives: https://t.co/V3DnpvhUfA pic.twitter.com/w1osKNPoqE

— IBM Institute for Business Value (@IBMIBV) September 30, 2020
At issue? "This sense of urgency needs to carry over to any company's most valuable assets—its people—as the users of that technology," explains Mark Foster, Senior Vice President of IBM Services.
"We found that even as companies have rushed to adopt the technologies necessary not only to survive but thrive as business enterprises, too many of their employees feel stressed and even overwhelmed," he elaborates. 
Executives are well aware of this: "They reported that employee burnout, inadequate skills and organizational complexity are their biggest hurdles to progress today and in the next two years."
The problem is that there is a disconnect between what leaders say they are doing and what employees report.
For example, the report found that:
74% of executives surveyed believe they have been helping their employees learn the skills needed to work in a new way, just 38% of employees surveyed agree. 

80% of executives surveyed say that they are supporting the physical and emotional health of their workforce, while just 46% of employees surveyed feel that support. 
"It's one thing to nimbly retool and modernize the workplace," wrote Foster. "It's quite another proposition to expect workers to quickly adjust to the upheaval in their lives and livelihoods."
Steps towards 'surviving and thriving'
The study concluded that there are three steps leaders and organizations are taking:
"Improving operational scalability and flexibility"

94% of executives are planning for platform-based business models by 2022, as well as "a 20 percentage point increase in prioritization of cloud technology in the next two years."
"Applying AI, automation and other exponential technologies to help make workflows more intelligent"

AI will be a major priority

60% say they have accelerated process automation

76% plan to prioritize cybersecurity
"Leading, engaging and enabling the workforce in new ways"

Simply put, people should be first. The regular workday and office is gone, and stress and uncertainty are high. "

Employees now expect that their employers will take an active role in supporting their physical and emotional health as well as the skills they need to work in new ways."

According to IBM's recommendation, "empathetic leaders who encourage personal accountability and support employees to work in self-directed squads that apply design thinking, Agile principles and DevOps tools and techniques can be beneficial."
5 types of leaders who can get in the way
From the saboteur to the capacity monster, these personalities can hurt grassroots support for your digital transformation.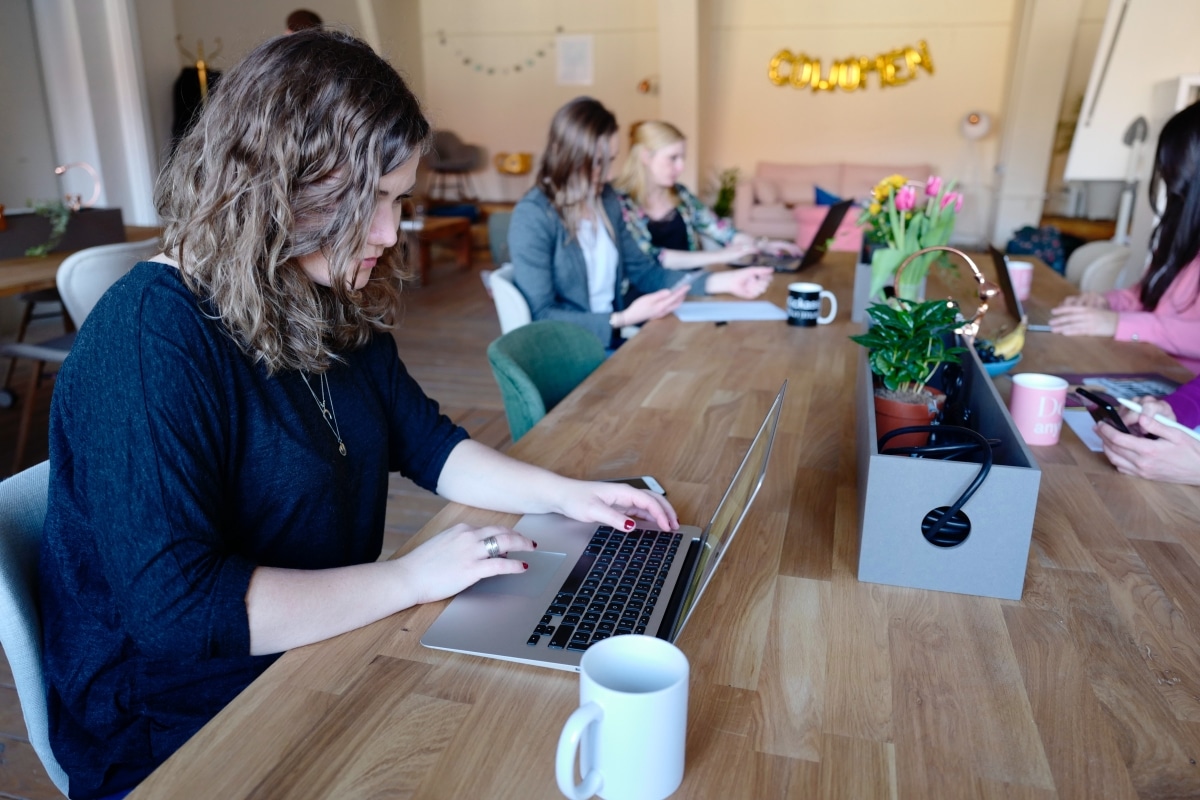 Successful digital transformations require support from almost everyone in the company and in particular, from other leaders. You can have the best playbook ever produced, but it won't matter, if you still lack that leadership support.
Leaders are so critical because they influence the attitudes and perceptions of the people on their teams. When they resist the change, their people will resist – and that paves a long and difficult road for the transformation. If they're excited about the transformation, their support enhances your efforts and builds the momentum you need to succeed.
CIOs who navigate their colleagues' different leadership styles and give the struggling leader what they need, without compromising the core goals of the transformation, will clear the path to a successful transformation.
In practice, we see five types of leaders who can stand in the way. Navigate their personalities and push back to move the transformation forward and (hopefully) bring them along with you.
The Saboteur
Every good spy movie includes a saboteur. Saboteurs appear to be on the team, which gives them access to information: But in reality, they work to subvert good efforts by collaborating with the villain. The hero of the movie eventually finds them out and "eliminates" them.
Identifying the saboteur and guiding them to support the mission requires more finesse in the real world. They resist behind the scenes, in conversations with the people they lead, and in everyday decisions. However they appear supportive in conversations with you.
To spot them, do some sensing in their organizations. Leaders reproduce their attitudes in their organizations and saboteurs betray themselves through their team(s). While you do your sensing, ensure you remain respectful and avoid becoming a saboteur yourself when discussing the situation with people on their team.
Be mindful that not every saboteur sabotages intentionally. They may not realize their own resistance and certainly, most lack malice. However they still resist the effort. Your mission: Discover why they resist and eliminate that challenge for them.
The HiPPO
HiPPO stands for "Highest Paid Person with an Opinion." HiPPOs share their opinion with anyone willing to listen. They announce it in lead team meetings and they declare it to their team. Each moment offers an opportunity to actively resist transformation efforts.
Identifying a HiPPO is easy. They know they resist and probably already told you 10 frustrating aspects of the transformation that are "wrong" or "doomed to fail." However they create collateral damage for the transformation very quickly, so get ahead of them as soon as you see one coming.
HiPPOs may be intimidating, but winning them over is often critical to your efforts. To resolve their concerns, sit down with them in a one-to-one meeting with an intent to learn. They probably have valid concerns and adjusting your transformation strategy to alleviate those concerns will not only win their support, it will strengthen your transformation strategy.
One other reason to win a HiPPO's support for the effort: HiPPOs who support the effort can evangelize the transformation effort. In fact, winning the support of a HiPPO in early stages bolsters support for the rest of the transformation.
The Eeyore
Remember Eeyore from "Winnie the Pooh?" The pessimistic donkey dragged his feet on adventures and shuddered with fear during storms. Change scares him simply because it means something will be different.
Your digital transformation requires changes that frighten the tail off Eeyore. You stand in front of the room excitedly casting vision while they sit in the corner making a list of reasons the transformation will fail. At the top of that list? "It's different than how we do it today."
If Eeyore's people are onboard, you can maintain the course. However, if they remain reticent, you need to win them over directly or win Eeyore's support, which will help secure everyone's buy-in.
Winning the support of an Eeyore requires empathy. As an IT leader, change drives your entire world and you adjust quite easily. However, Eeyore sees the flood of new information coming at them and turns away in fear. Spending time viewing the world from their standpoint and feeling the pressure and fear they feel provides perspective to ensure you capture important details, while showing Eeyore you care about their ability to make the change.
In reality, Eeyore rarely derails a transformation because everyone already knows they lag behind, which sadly causes their opinion to be dismissed by others more easily.
The Lukewarm Buzzkill
Some leaders (even visionaries) cannot see the vision you cast for them. You stand in front of the room, cast vision for the transformation (you nail it!)  and everyone is onboard, except one person who just doesn't seem to get it. They're lukewarm at best and they can drain the excitement from the room.
You can spot a Lukewarm Buzzkill by their lack of support. In normal circumstances, they voice support and cast their own vision for new initiatives. In this case, they disengage or they quietly wait for more information because they've heard the buzzwords and they've heard the theory, but it's not real to them. They're not afraid of change. They just can't see where you're headed. Gain their support and you get a teammate that naturally casts vision to everyone around them.
To help them, change the way you communicate. Instead of using charts and diagrams, make it tangible for them. They must see it to grab hold of it and become ardent supporters. Consider enrolling a designer to bring the transformation to life (app mockups, tool designs, etc).
A note of caution: When you show how an app might work or what the new customer interaction will look like, you create a risk. If they disagree with your theoretical execution, you create an uphill battle for yourself. To mitigate the risk, tell them the mockups represent ideas and then invite them into the brainstorming and more fully enroll them in the transformation process.
The Capacity Monster
Some leaders and their organizations lack capacity to play a key role in the transformation.
When you ask for their help these "capacity monsters" push back, talking about other priorities. Sometimes those priorities represent an unwillingness to change, in which case you need to address them as an Eeyore. Other times, those priorities build the business, and respecting them produces better business results.
When their reasons are truly mission-critical, win their support by investing transformation efforts more heavily in their direction. Consider addressing their current bottlenecks or finding tangential opportunities to help them create capacity. Either way, give them support in their mission-critical work.
While you're helping them, strive to over-deliver and develop a case study. Eliminating their bottlenecks and helping their high-profile work succeed gives you an easy success to share, which can win support from other leaders for the transformation.
Enrolling these five types of leaders builds a critical front for pushing the transformation forward.  Doing it well multiplies your efforts across the entire organization, enrolling not just the leaders, but the people they influence. When you do that, the entire company will soon be bought-into the transformation, setting it up for success and building the organization's capacity to tackle future change efforts more eagerly.
This article originally appeared on The Enterprisers Project under the headline: Digital transformation: 5 types of leaders who can get in the way. It is republished here with permission.