4 ways to plan for the post-pandemic normal
When the crisis eases, we will have entered a new digital normal. Your strategies need to reflect this shift: Consider these factors as you plan for the longer term.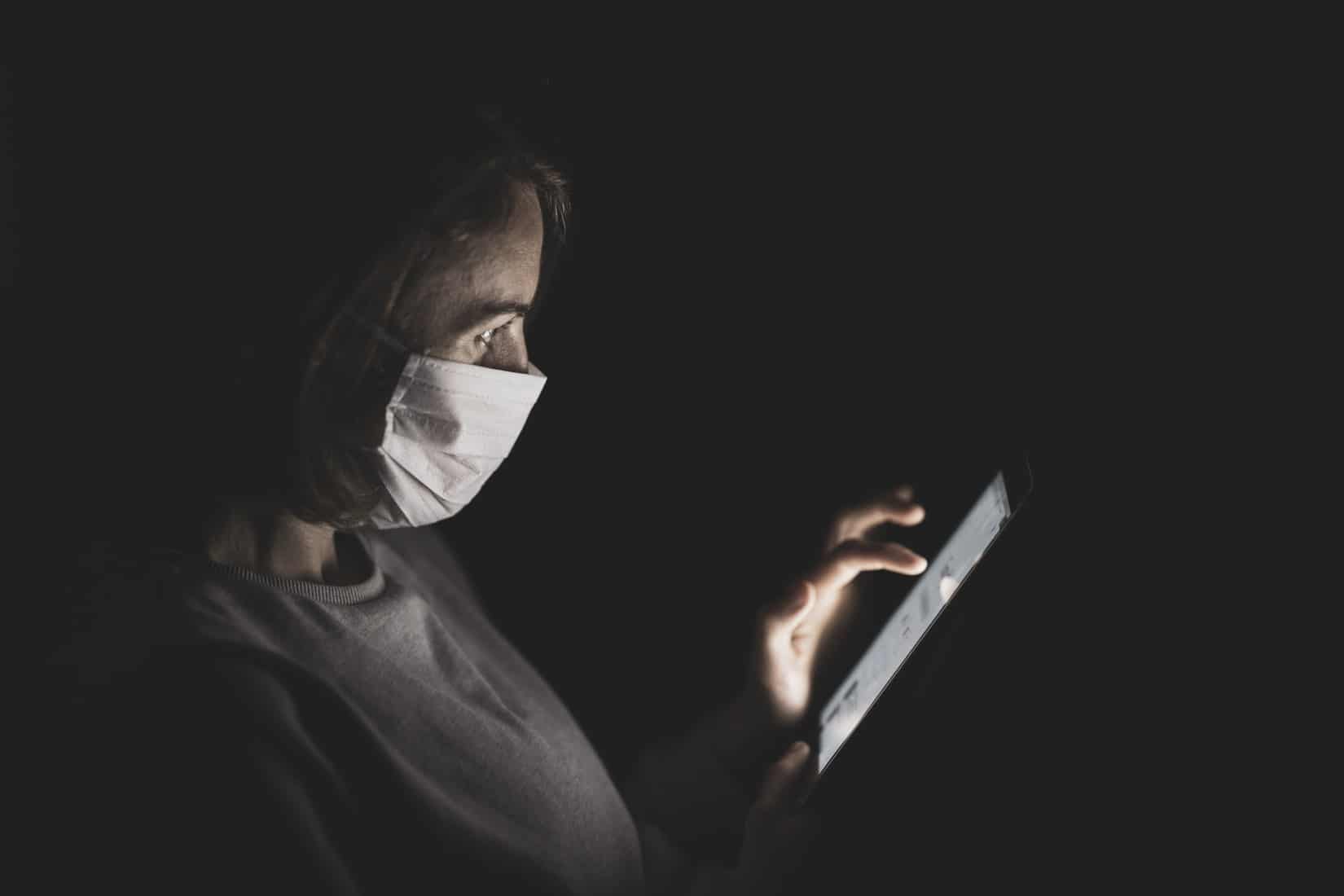 This post originally appeared at Enterprisers Project.
When I sat down to write this article, a follow-on to my previous article on common leadership oversights on the path to digital transformation, the coronavirus's threat to global business had not reached the magnitude that we feel and see today. In a few short weeks, the pandemic has forced a new virtual work reality on businesses and entire operating models have been shifted – and in many cases, upended.
A business environment that is changing so dramatically and rapidly requires speed, innovation on the fly, and the need to scale thinking beyond anything we might have previously imagined. Now is not the time to back-burner digital initiatives but to ramp them up.
Now is not the time to back-burner digital initiatives but to ramp them up.
When the crisis eases, we will have entered a new digital normal. The strategies we use to run, change, and staff the business will need to reflect this shift. Consider the following factors as you plan for the longer term:
1. The right financials
Any business that isn't digital by now likely won't be a business for long. Learning to embrace and adjust is imperative. Continuing – or starting – a digital transformation will be more important than ever, and you'll need to rethink your business' capital allocation strategies for digital initiatives and the staffing that supports them.
To figure this out, become best friends with your finance team and think for both the short- and long-term. In the current climate, it can be easy to be either too short-sighted or too far-sighted, but you need to plan for the next week, month, quarter, year, three and five years.
Become best friends with your finance team and think for both the short- and long-term.
Consider how your company may bounce back from the pandemic when stay-at-home orders are lifted, kids go back to school, and consumers begin to mobilize again: We will have entered an entirely different digital world, with new digital expectations from consumers. Is there potential for a rapid and significant surge, followed by a normalization? Will you be facing a slow rise? Digital transformation funds need to be allocated to react appropriately to these various scenarios; staffing discussions should follow based on these decisions.
2. The right tools
It is likely that at least some of your employees will remain virtual, even when the majority can get back into the office. How will you support them? You may have sacrificed some tools or technologies in your move to quickly get employees out of your building and into their homes; you may have also overpaid for the sake of quick deployment.
You'll need to rework your strategy for the long term. This could include better or more consistent access to networks and servers, the capacity to host formal business meetings online, new portable equipment, virtual collaboration and communication software, and more.
For many, this will require working with your corporate legal team to change their thinking. Where they may have once been risk-averse for the sake of the business, they will now need to take smart risks, also for the take of the business. State your case, find common ground, and move forward.
In some particularly dire situations, you may even need to become comfortable with making decisions first and asking for permission later.
3. The right staffing
You'll need to continue to make smart staffing decisions – quickly. You likely have three types of talent available:
Employees who are great at running the business
Employees who are hungry for more
New talent that may not yet exist in your business but needs to be brought in
Unfortunately, this global crisis may have created gaps in your workforce.
Identify the individuals in the first two groups and work with your talent management team to assess whether you need to advance digital investments previously planned for. Do these individuals have the right type of skills for their teams? Are they collaborative and communicative? IT cannot work in a silo, and team members need to be able to communicate what they are doing and why, and be clear on how their actions are aligned to larger goals.
When you've completed this review, identify the additional skills you will need for the future. This might include teams familiar with building out cloud deployments or working with microservices, etc. Push the rest of your leadership team to break through capital allocation constraints to bring in new employees who not only have the right experience but also can quickly teach your existing teams on new tools organically.
4. The right brand permission
As you work through your accelerated digital transformation, you'll start to think about your business as a truly digital brand. In fact, you might already think so, simply because you've been able to get your staff up and running remotely.
But is this the perception all your stakeholders have? According to the Yale School of Management, "Brand permission defines the limits of customers' willingness to accept a familiar brand name in new marketplace situations." For example, you can't simply say, "We are digital now, world!" and expect your market to immediately accept that if you haven't been digital historically. You need to earn this right.
You can't simply say, "We are digital now, world!" You need to earn this right.
Brand permission is something you and the rest of the company will need to work on – largely focused on delivering useful and impactful digital products and services – in order to attract the new talent you need. Start thinking about this now.
The global pandemic has thrown us into an entirely new world. Business leaders can no longer rest on their laurels and, certainly, can no longer put off or draw out a digital transformation. Making the right decisions now will help to ensure your business is positioned well when this crisis passes.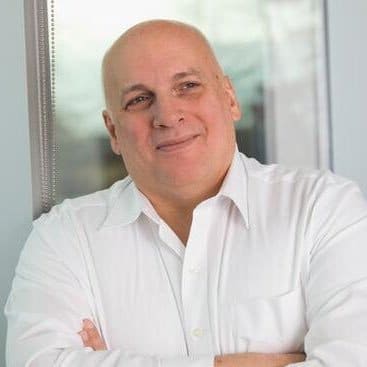 As Chief Digital Officer of Agero, Bernie Gracy brings more than 30 years of technology experience helping drive new product/platform introduction, client delivery, and the establishment of new software-enabled business models.
In his role, Gracy is responsible for all aspects of product and technology development, architecture, infrastructure, and innovation for a rapidly evolving ecosystem powered by digital, mobile, the cloud, location-based services, and IoT.
Mary Anne Moser aiming to put Calgary Science Centre in global top 10
Mary Anne Moser is passionate about creating experiences that make science accessible to mainstream audiences.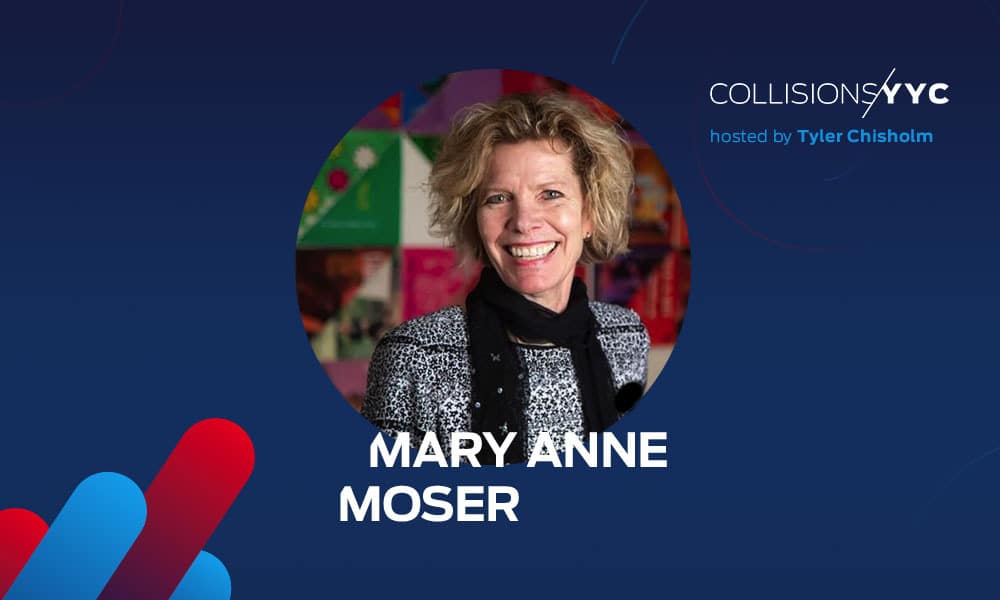 Mary Anne Moser is passionate about creating experiences that make science accessible to mainstream audiences. As President and CEO of TELUS Spark Science Centre, Moser is leading Spark's rejuvenation and her vision is to compete with science centres on a global scale.
 [LISTEN IN AT 1:27] "[Spark] has a reputation for being a gym among families in Calgary," Moser told CollisionsYYC host Tyler Chisholm in a recent interview. "I took the job about a year ago to see if we can expand the audience and really help Spark be more relevant to what Calgary wants to do as a city [and its] innovation agenda."
To get there, Spark has big plans. In its roadmap for the 2020s, the organization lays out an ambitious plan to become one of the 10 most-worth-visiting science centres in the world by 2025. 
Spark has set itself up as both a destination and an organization that seeks a constant infusion of new ideas in order to thrive in an environment of continuous change. In addition to engaging adult audiences, the organization also aims to support the creation of new ventures, jobs and economic opportunities.
Perhaps not what one would expect of a science center.
Raising the bar
As Moser and Chisholm discuss early on in the CollisionsYYC podcast, Calgary remains an under-the-radar destination for tourism and commerce. One of Spark's goals is to build a facility that's by Calgarians for Calgarians, as well as a world-class attraction. 
Moser has done it before.  
In 2013, Moser and science broadcaster Jay Ingram co-founded Beakerhead, a registered charity that works to advance education at the crossroads of art, science and engineering. Beakerhead runs annual education programs and a fall festival named Spectacle that ranked 12th on Bizbash's Top 100 Events in Canada list in 2019.
Moser says that in order for Spark to "do the heavy lifting that it needs to do for Calgary" and contribute to the city's economic transformation, the science centre must draw in tourists.
"It's that tension between being perfect for here and only doable here, and relevant for anywhere on that kind of global scale." 
[LISTEN IN AT 11:04] 
The vision to be world-class takes a lot of work and collaboration. Moser believes direct feedback and the attitude of raising the bar would help Calgary's science and tech communities contribute to a positive future for the city. 
"I think setting expectations and holding each other up to them is really important," said Moser. "If we just cheerlead each other and say, 'That's awesome,' but really, it's not that awesome, it doesn't help anyone."
Honest feedback – coupled with an openness to receiving that feedback – will push standards higher for everyone and help Calgary compete in a global context, says Moser. "It means, when you're talking to each other, looking behind you and seeing whether or not this would hold up in a global context. It's so easy to be talking to ourselves but is it a conversation that's interesting on a global scale?"
Creating space for collisions
The pandemic has thrown up a few roadblocks, but Moser believes it has also shown that Spark is on the right track. 
[LISTEN IN AT 4.26]"It's amplified the need to do what we need to do," she said. "They say if you start a business when times are really tough, you build a super-strong foundation. For the mandate that I feel like I've been given, it's a test to do what we need to do now in this environment. Failure is not an option, and so it will be that much stronger."
Strength comes from collaboration, and Spark's role in the innovation ecosystem is to create opportunities for different fields to interact.
The centre, which closed in mid-March due to the pandemic, recently reopened with a "re-imagined visitor experience" that includes timed tickets and other safety measures. It's not yet business as usual, but Moser encourages potential collaborators who have ideas for projects, programs, or events to get in touch. 
Spark wants to help Calgary's scientists and technologists communicate about their work in ways that people can understand and get excited about. 
"Our doors are not just open – they are wide open, and we are warmly welcoming these conversations, especially with Calgary's tech sector. We're there to help build that future."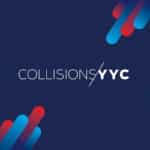 Taking the pulse of digital transformation success with surveys from AHEAD and PwC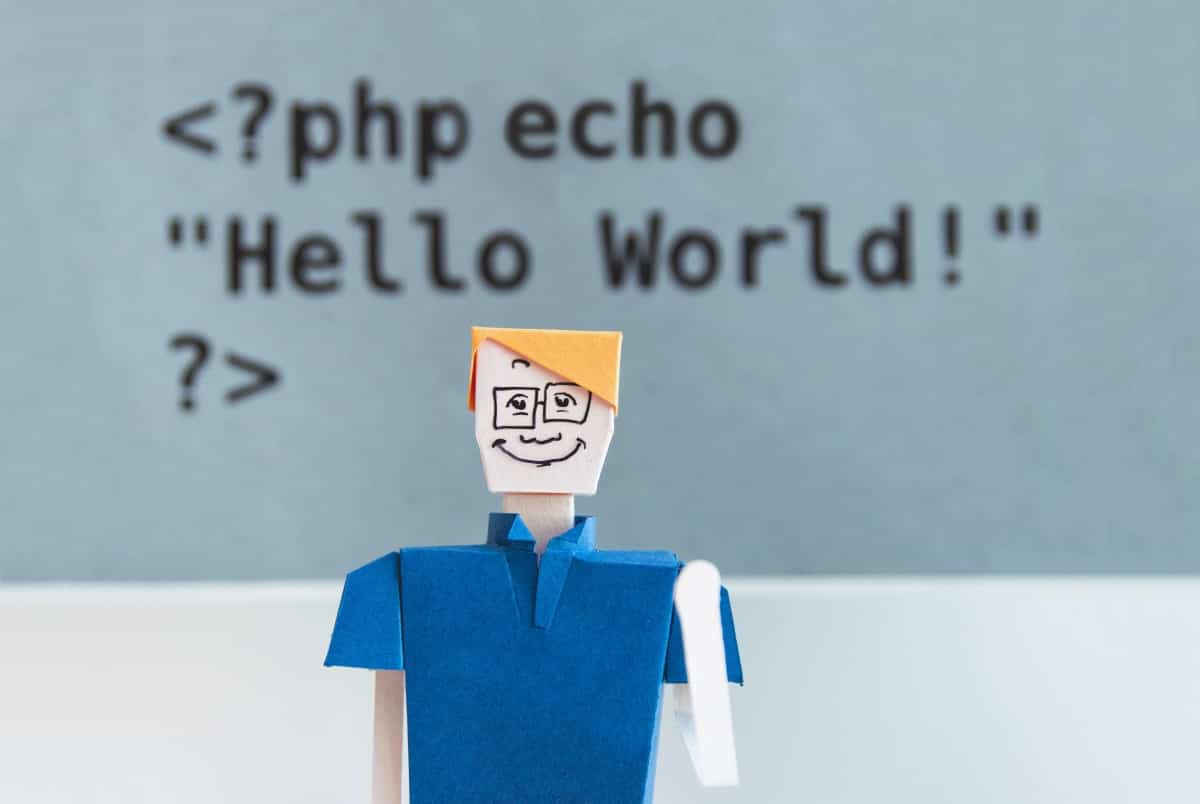 Digital transformation: Necessary, but continues to be no easy feat.
Two new surveys from PwC and AHEAD are going behind the curtain of digital transformation investment, looking at the measurement of DX success — what's working and what isn't — and the gap between expectation and reality with respect to payback.
The vital role of infrastructure
Conducted by Hanover Research and commissioned by AHEAD, the State of Enterprise Digital Transformation 2020 studied close to 300 enterprise IT decision makers, finding that 93% of enterprises are undergoing a digital transformation of some kind. The biggest motivating factors were a desire to cut costs (77%) and a need to provide improved customer experiences (71%) — "components that often run counter to one another, yet are critical to a business's success," explains the report. 
Additional key findings from the State of Enterprise Digital Transformation report are:
43% of transformations are led by a CIO or CTO. CEOs, on the other hand, lead 23% of DX efforts
58% of transformations are on target or ahead of schedule, while 42% are behind schedule or stalled
36% say the combination of legacy system complexity and technical debt are the biggest transformation obstacles, followed by a lack of funding commitment (13%)
Among those companies on schedule, 94% say their infrastructure and operations can keep up with the demands of apps and software development functions.
In analyzing factors surrounding enterprise digital transformation, AHEAD identified six areas that correlate with success — defined by the organization as a respondent citing their current transformation is on schedule or ahead of schedule.

These six factors are:
Dedicated Leadership: "Transformations led by a CIO, CEO, CDO, or CTO are 22% less likely to fall behind schedule."
An "all-in" approach: "Transformations that are on track are 30% more likely to be full-scale initiatives."
Defined strategy: "Enterprises undergoing successful digital transformation are 12% more likely to have a defined digital strategy."
Infrastructure: "Businesses that include IT infrastructure as a big part of their digital transformation are 36% more likely to have a successful transformation."
DevOps: "Enterprises that take a DevOps approach and see their infrastructure and operations as integrated are 43% more likely to see success in digital transformation."
Getting to payback
In its 2020 Global Digital IQ research PwC found that just 5% of companies "are doing all it takes" to get to payback from digital — a group they call Transcenders. 
PwC identified 4 ways these organizations achieve payback on digital transformation:
Mandate change: "84% mandate—not just encourage—collaboration and cross-functional work." As a result, these organizations have a clear direction for digital 96% of the time.
Invest like you mean it: "Transcenders invest 33% more than other companies in the plumbing—the technology, processes, operating models, and the ways of working—that will drive their digital supremacy." This has led to a 17% higher profit margin growth at these organizations, and an increase in time spent innovating at 84% of Transcenders.
Put people first: People are at the core of innovation, and "63% of Transcenders have upended their training process and obsess over getting it right." At 72% of Transcenders, adoption of new programs and tech is widespread.
Build resilience: "67% of Transcenders lived through a major disruption—merger or acquisition, business model change, or senior leadership change—in the last two years and have come out stronger." The payoff is that 90% of Transcenders aren't falling behind in digital.
As part of the survey, respondents named up to five companies they believed lead in digital. Some of the most repeated names include Sony, Porsche, Facebook, Apple, Walt Disney, P&G, AliBaba, Netflix, Microsoft, Amazon, and more.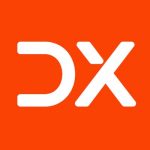 DX Journal covers the impact of digital transformation (DX) initiatives worldwide across multiple industries.
MIT Sloan scientist shares digital transformation lessons for older companies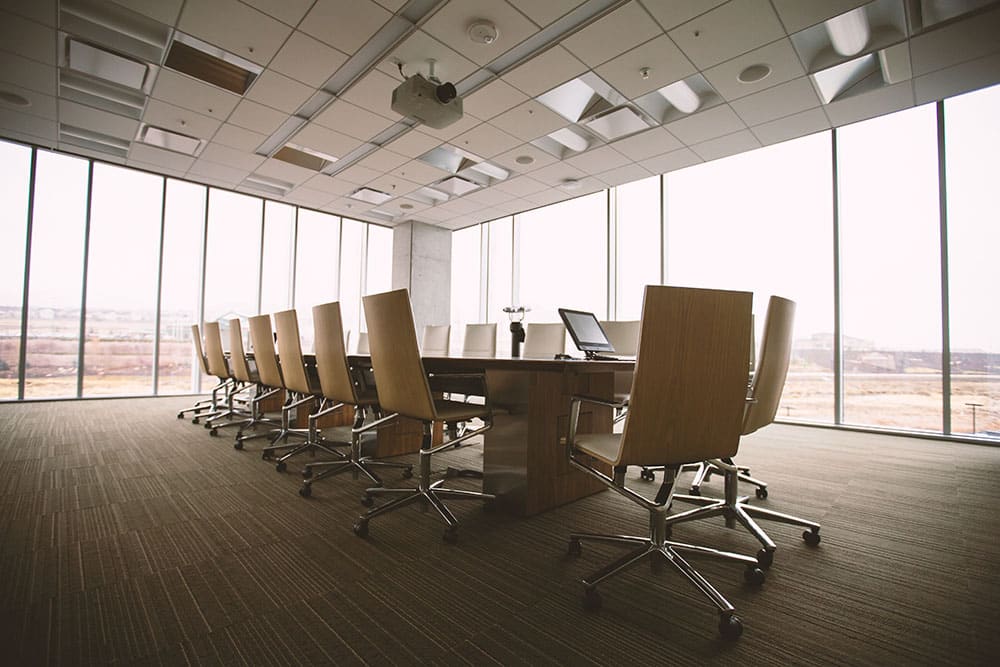 Not sure how examples from Apple, Amazon, Uber, or Airbnb can apply to your older organization currently on its digital transformation journey?
Not all of us can be digital natives, but a new book from MIT Sloan's Center for Information Systems Research principal research scientist Jeanne W. Ross (along with Cynthia M. Beath and Martin Mocker), is exploring lessons from established organizations that have made substantial progress in their own digital transformation work.
Designed for Digital: How to Architect Your Business for Sustained Success distills five years of research, which includes case studies and surveys from hundreds of business and IT leaders. Most companies represented were very early in their DX journey, but examples of established companies that found success in navigating the digital waters include DBS Bank, LEGO, Philips, Schneider Electric, and USAA.
David F. Carr, in an article from The Enterprisers Project, outlined five key takeaways from the book:
1) Your business needs a digital design
"Instead of trying to be Amazon, your organization should be figuring out how to continue to do what it does well and add digital products that enhance its products and services," explains Ross.
To figure out what makes sense for the organization, you need a design for your business, Carr elaborates. That means better distribution. As the book explains, "The accountability framework for digital devolves many decision rights to autonomous teams while creating the context to help these teams make the right decisions."
2) IT architecture is important, but not the point
Frequently overstated by marketing experts is that digital transformation is more about business strategy than the technology. 
"The point is not to design an elegant digital system that will impress other IT architects but to use technology to create business opportunities," Carr summarized.
3) A robust operational backbone is necessary but not sufficient:
An important distinction Ross and her fellow authors make is between the operational backbone and the digital platform.
The former means the systems at the heart of operational efficiency, like ERP, supply chain, and CRM systems. "If your organization has been around a few decades, your operational backbone includes all the things you were supposed to have been integrating and optimizing all along."
The digital platform, however, involves the new technologies your organization needs to create digital products. This platform will be a custom creation, due to the diverse needs of business design.
A major reason organizations have for not reaching digital innovation is that their operational systems are holding them back, which pivots to the next takeaway observed by Carr.
4) Pivot to digital ASAP
"The need for a robust operational backbone may mean your organization needs to devote more energy to boring but important backend systems before it can do the cool new digital stuff," explains Carr. "On the other hand, be alert for the point where it makes sense to declare your operational backbone 'good enough.'"
An example used in the book is of Schneider Electric, a multinational headquartered in France that makes electrical distribution and management products for utilities and industry. Management recognized the wasted potential of divergent IoT and cloud efforts, gathering them into a coherent cloud platform.
5) Create a digital platform, not an isolated app
While a series of apps might be the "cooler" approach, a digital platform offers reusable components with support for all digital products — both now and future ones — ingrained in its design. 
A perfect, flexible, and scalable platform isn't going to happen immediately, so evolution is a necessity once the work is started. As the book explains, "Digital companies will be tempted to simply code the functionality for any given offering in a one-off, monolithic fashion." This strategy could work in the early stages, but will culminate in a rework when customer demands create opportunity for adaptation.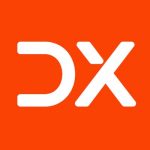 DX Journal covers the impact of digital transformation (DX) initiatives worldwide across multiple industries.