5 types of leaders who can get in the way
From the saboteur to the capacity monster, these personalities can hurt grassroots support for your digital transformation.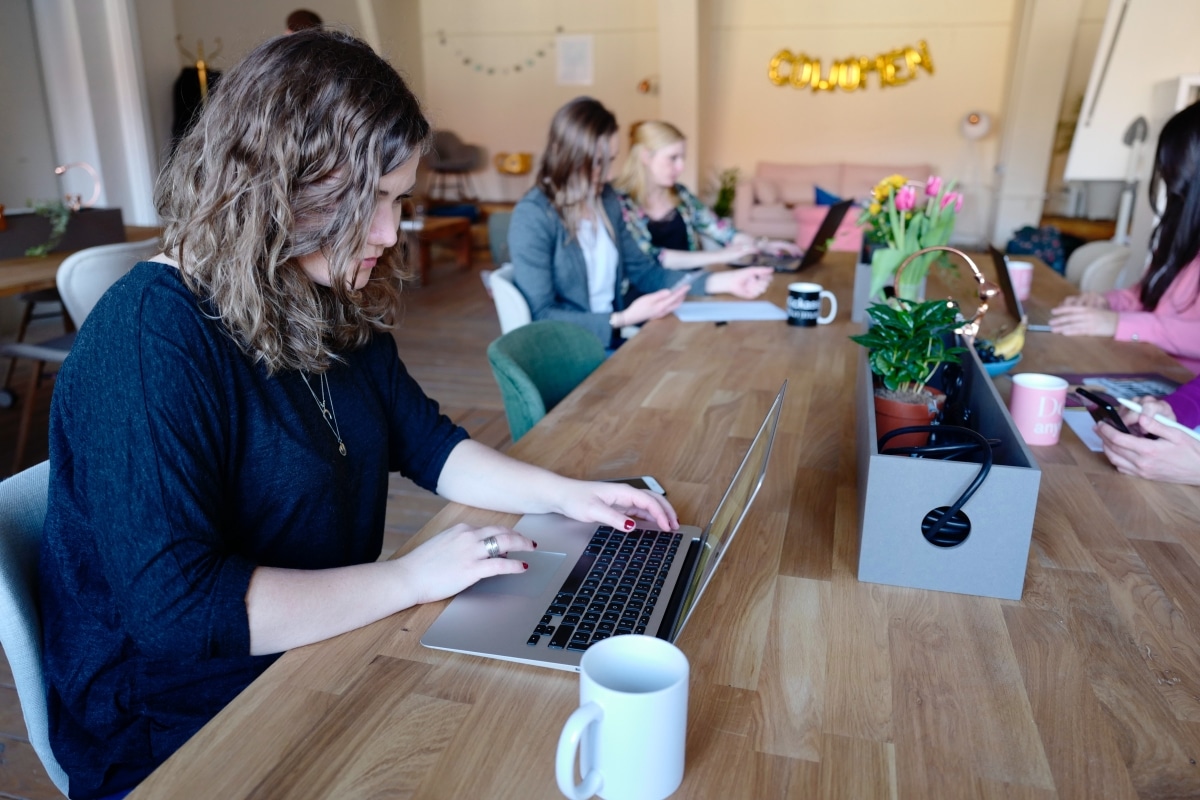 Successful digital transformations require support from almost everyone in the company and in particular, from other leaders. You can have the best playbook ever produced, but it won't matter, if you still lack that leadership support.
Leaders are so critical because they influence the attitudes and perceptions of the people on their teams. When they resist the change, their people will resist – and that paves a long and difficult road for the transformation. If they're excited about the transformation, their support enhances your efforts and builds the momentum you need to succeed.
CIOs who navigate their colleagues' different leadership styles and give the struggling leader what they need, without compromising the core goals of the transformation, will clear the path to a successful transformation.
In practice, we see five types of leaders who can stand in the way. Navigate their personalities and push back to move the transformation forward and (hopefully) bring them along with you.
The Saboteur
Every good spy movie includes a saboteur. Saboteurs appear to be on the team, which gives them access to information: But in reality, they work to subvert good efforts by collaborating with the villain. The hero of the movie eventually finds them out and "eliminates" them.
Identifying the saboteur and guiding them to support the mission requires more finesse in the real world. They resist behind the scenes, in conversations with the people they lead, and in everyday decisions. However they appear supportive in conversations with you.
To spot them, do some sensing in their organizations. Leaders reproduce their attitudes in their organizations and saboteurs betray themselves through their team(s). While you do your sensing, ensure you remain respectful and avoid becoming a saboteur yourself when discussing the situation with people on their team.
Be mindful that not every saboteur sabotages intentionally. They may not realize their own resistance and certainly, most lack malice. However they still resist the effort. Your mission: Discover why they resist and eliminate that challenge for them.
The HiPPO
HiPPO stands for "Highest Paid Person with an Opinion." HiPPOs share their opinion with anyone willing to listen. They announce it in lead team meetings and they declare it to their team. Each moment offers an opportunity to actively resist transformation efforts.
Identifying a HiPPO is easy. They know they resist and probably already told you 10 frustrating aspects of the transformation that are "wrong" or "doomed to fail." However they create collateral damage for the transformation very quickly, so get ahead of them as soon as you see one coming.
HiPPOs may be intimidating, but winning them over is often critical to your efforts. To resolve their concerns, sit down with them in a one-to-one meeting with an intent to learn. They probably have valid concerns and adjusting your transformation strategy to alleviate those concerns will not only win their support, it will strengthen your transformation strategy.
One other reason to win a HiPPO's support for the effort: HiPPOs who support the effort can evangelize the transformation effort. In fact, winning the support of a HiPPO in early stages bolsters support for the rest of the transformation.
The Eeyore
Remember Eeyore from "Winnie the Pooh?" The pessimistic donkey dragged his feet on adventures and shuddered with fear during storms. Change scares him simply because it means something will be different.
Your digital transformation requires changes that frighten the tail off Eeyore. You stand in front of the room excitedly casting vision while they sit in the corner making a list of reasons the transformation will fail. At the top of that list? "It's different than how we do it today."
If Eeyore's people are onboard, you can maintain the course. However, if they remain reticent, you need to win them over directly or win Eeyore's support, which will help secure everyone's buy-in.
Winning the support of an Eeyore requires empathy. As an IT leader, change drives your entire world and you adjust quite easily. However, Eeyore sees the flood of new information coming at them and turns away in fear. Spending time viewing the world from their standpoint and feeling the pressure and fear they feel provides perspective to ensure you capture important details, while showing Eeyore you care about their ability to make the change.
In reality, Eeyore rarely derails a transformation because everyone already knows they lag behind, which sadly causes their opinion to be dismissed by others more easily.
The Lukewarm Buzzkill
Some leaders (even visionaries) cannot see the vision you cast for them. You stand in front of the room, cast vision for the transformation (you nail it!)  and everyone is onboard, except one person who just doesn't seem to get it. They're lukewarm at best and they can drain the excitement from the room.
You can spot a Lukewarm Buzzkill by their lack of support. In normal circumstances, they voice support and cast their own vision for new initiatives. In this case, they disengage or they quietly wait for more information because they've heard the buzzwords and they've heard the theory, but it's not real to them. They're not afraid of change. They just can't see where you're headed. Gain their support and you get a teammate that naturally casts vision to everyone around them.
To help them, change the way you communicate. Instead of using charts and diagrams, make it tangible for them. They must see it to grab hold of it and become ardent supporters. Consider enrolling a designer to bring the transformation to life (app mockups, tool designs, etc).
A note of caution: When you show how an app might work or what the new customer interaction will look like, you create a risk. If they disagree with your theoretical execution, you create an uphill battle for yourself. To mitigate the risk, tell them the mockups represent ideas and then invite them into the brainstorming and more fully enroll them in the transformation process.
The Capacity Monster
Some leaders and their organizations lack capacity to play a key role in the transformation.
When you ask for their help these "capacity monsters" push back, talking about other priorities. Sometimes those priorities represent an unwillingness to change, in which case you need to address them as an Eeyore. Other times, those priorities build the business, and respecting them produces better business results.
When their reasons are truly mission-critical, win their support by investing transformation efforts more heavily in their direction. Consider addressing their current bottlenecks or finding tangential opportunities to help them create capacity. Either way, give them support in their mission-critical work.
While you're helping them, strive to over-deliver and develop a case study. Eliminating their bottlenecks and helping their high-profile work succeed gives you an easy success to share, which can win support from other leaders for the transformation.
Enrolling these five types of leaders builds a critical front for pushing the transformation forward.  Doing it well multiplies your efforts across the entire organization, enrolling not just the leaders, but the people they influence. When you do that, the entire company will soon be bought-into the transformation, setting it up for success and building the organization's capacity to tackle future change efforts more eagerly.
This article originally appeared on The Enterprisers Project under the headline: Digital transformation: 5 types of leaders who can get in the way. It is republished here with permission.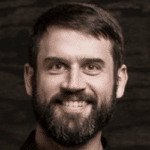 Rich helps IT Leaders fix Agile teams burdened by inadequate Product Management and broken business partner relationships. Prior to starting The Noble Foundry, Rich spent 12 years as CIO for a large, scrappy, and aggressive non-profit in Cincinnati. Additionally, Rich spent seven years at P&G in Information Technology.
Tech agility and relationship building among pillars of digital transformation for CIOs, HBR report finds
A look at HBR's recent report about the changing role of CIOs and building resilience in digital transformation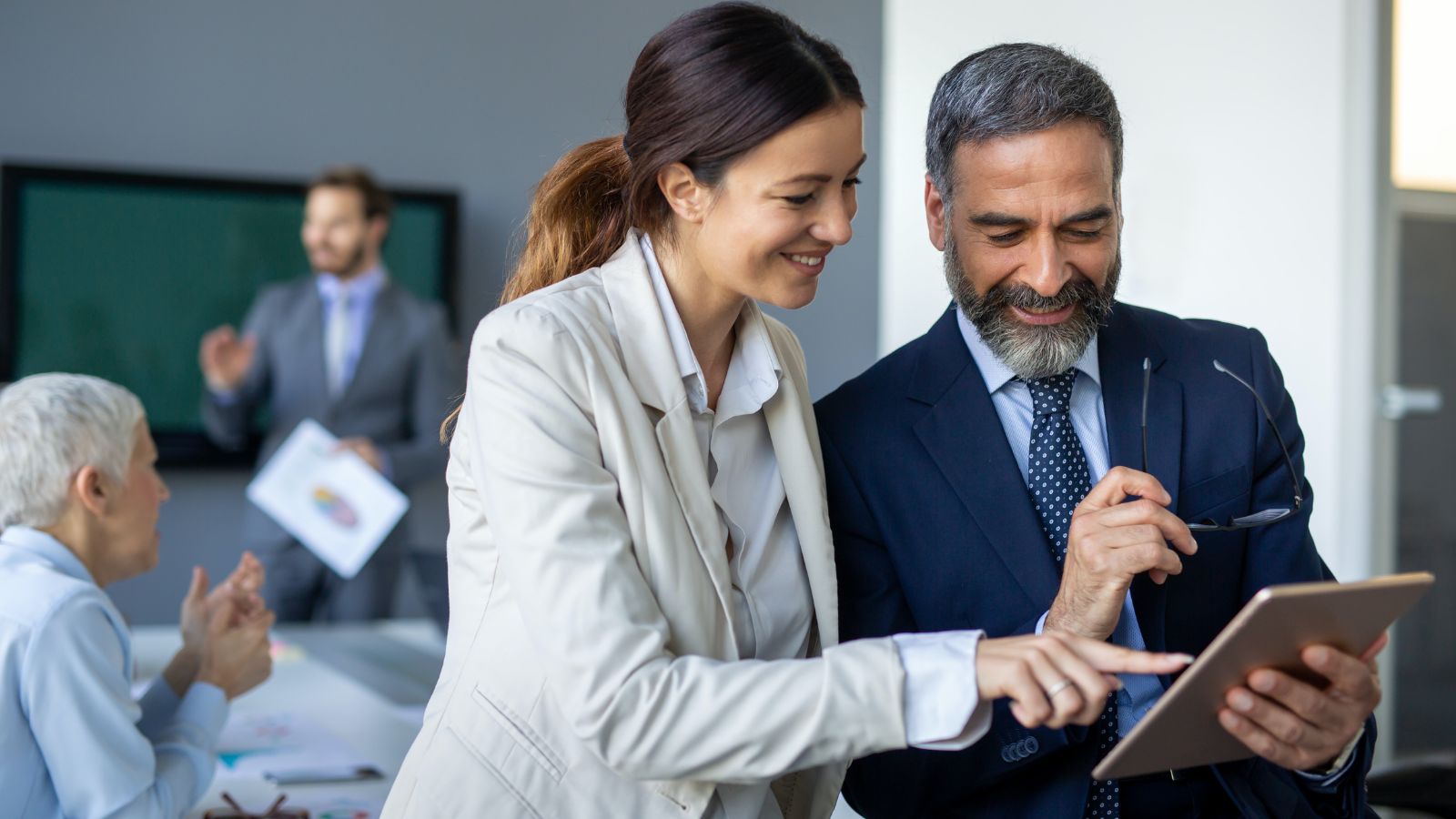 HBR recently released a report (sponsored by Red Hat as part of The Enterprisers Project), on the changing roles and landscapes of Chief Information Officers (CIOs) leading organizations through digital transformation.
The goal? Resilience.
Specifically, resilience in an organization's people, business processes, and tech infrastructure.
But don't get too caught up in the tech just yet. As UC Dublin business professor Joe Peppard is quoted in the report, "digital transformation is less a technology challenge and more a leadership one."
HBR shares how CIOs can step up to the plate with leadership that fosters resilience amidst digital transformation:
Adaptability for CIOs and the organizations they lead
Digital transformation is a response to change, whether that change is innovation, customer demands, or industry trends. Today's CIO must prepare their organizations to adapt to those changes, specifically:
Adapt new processes to speed up product development
Collaborate to create new business models
Respond faster to client demands
Experiment and pivot quickly
Attract and retain IT talent
To achieve all that, the role of CIO has quickly expanded its job duties. Indeed, 89% of CIOs feel their role has become "more important," the report found, while 88% agree their role is the most "critical component" of their organization's sustenance.
What do these expanded duties look like, apart from leading adaptable organizations? The CIO is an educator, coach, strategic adviser, entrepreneur, relationship builder, and change agent. HBR even includes "evangelist" in the mix.
Managing expectations, relationships, and talent
Communication and relationship building are increasingly important, even in a tech-dominated industry. HBR cites an IDC statement that CIOs will even out inflation, shortages, and other economic changes through negotiations and relationship building.
Of course, that communication is vital internally as well. CIOs need to lead staff, managers, and executives through pivoting plans, unpredictable results, and changing expectations. How? Through empathy, a vital component in supporting a successful organization and successful professionals within one. This also includes fostering safety, diversity, personal growth, inclusion, and autonomy for experimentation, and learning from failures.
Finally, there comes the talent — starting at recruitment, all the way to career development and flexible work arrangements for IT staff.
Making tech more agile
CIOs can't do this on their own. However, they can embrace transformation tools and support their organization using them. HBR cites a PwC study on strategies for adapting to new tech tools, including:
Making an IT strategy more agile
Using infrastructure investment to move to the cloud
Leveraging data and analytics to inform strategic decisions
CIOs aren't just responsible for securing the new tech. They also need to strategically and operationally decide how to best harness each tech's capabilities. The answer comes from the entire organization, as business operations and IT become unsiloed to support better collaboration.
Read the full report.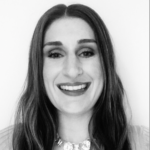 Veronica Ott is a freelance writer and digital marketer with a specialization in finance and business. As a CPA with experience in the industry, she's able to provide unique insight into various monetary, financial and economic topics. When Veronica isn't writing, you can find her watching the latest films!
"Financial growth alone won't cut it anymore"
UC Berkeley Haas School of Business dean Ann Harrison describes what the future's successful leaders look like.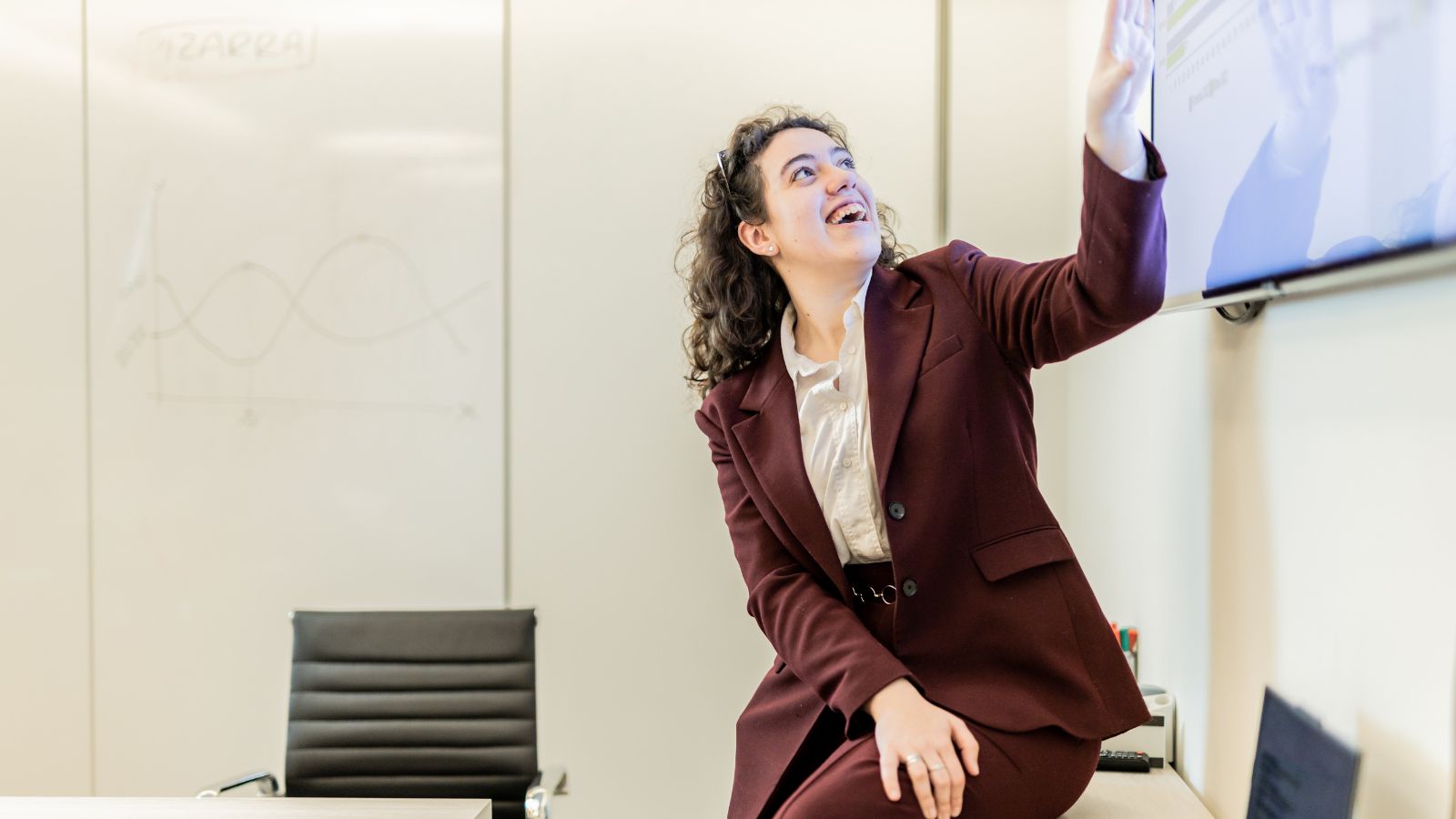 Automation, flexibility, data analytics — these are only a few of the business trends shaping 2023 and beyond. But you can't implement those trends in your workflow or organization without having leadership on the same page.
McKinsey & Company recently interviewed Ann Harrison, Dean of UC Berkeley's Haas School of Business, on characteristics of successful, modern business leaders, and how to improve education models to produce them.
Here are a few highlights from the interview:
On why today's leaders must lead with empathy
One of our management professors, Cameron Anderson, did research on "selfish jerks." He tracked people all the way from college and looked at how they succeeded in their careers. And he found that being selfishly competitive doesn't get you ahead faster. He also found that these characteristics can really hurt your organization.
So confidence without attitude is critical for today's leaders. More than ever, it's important to be a great listener and not think that you know all the answers.
On the importance of data analysis in business leadership
We're in the midst of another major Industrial Revolution. It was happening before the pandemic, but the pandemic really accelerated the digital transformation. We see it in the markets, which increasingly are dominated by players that really understand how to harness the power of data and how to harness the power of technology.
We are weaving that into our curriculum's core requirements. We've added requirements on mastering and strategically using data tools, like AI and machine learning. Students are learning everything from how to program to how to use and present big data. They're also learning the ethics and pitfalls of machine learning and AI, where discrimination can be built into algorithms without your even realizing it.
On how we can change the education model to produce more modern leaders
Investing in K–12 in ways that are successful would be one approach. Right now, we see a bifurcation. Increasingly, those who can afford it send their children to private institutions, which negatively affects the public ones.
Another thing we can do without changing the whole system is to have early-intervention programs. Businesses can do this. At Haas, we have our own: a program called "Boost." Boost goes to local junior highs and finds candidates in disadvantaged areas who would really benefit from early help. The kids who sign up stay with the program all through high school.
Some of the help is academic, some is mentoring, and some is preparing for college. And the kids are incredible—they get into all the best universities and do amazingly well. It's local, and it's not huge, but it helps develop the pipeline. It's all about the pipelines.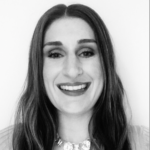 Veronica Ott is a freelance writer and digital marketer with a specialization in finance and business. As a CPA with experience in the industry, she's able to provide unique insight into various monetary, financial and economic topics. When Veronica isn't writing, you can find her watching the latest films!
Could recent tech layoffs prompt talk of unionization?
The labour movement in tech has yet to fully break through. Is change on the horizon?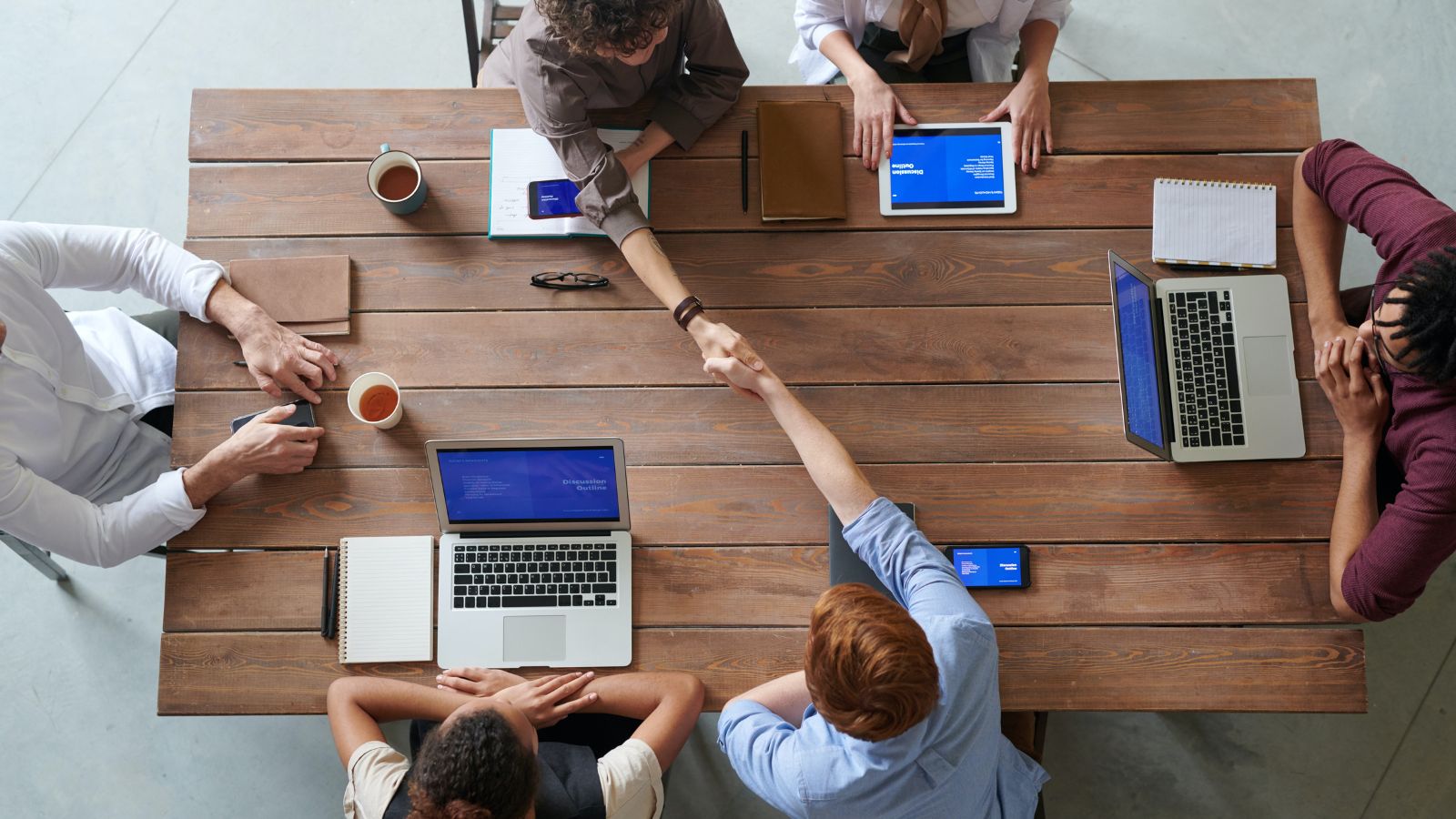 The old joke has it that when Google employees are laid off, they would just do a Google search for a new job. That conversation may have shifted in recent months. Now, tech workers who are laid off — or who fear being laid off — might be firing up a search on unions.
Indeed, while there's been a recent raft of layoffs in the tech sector, there has also been, in the past year, an increase of 200,000 union members, amongst the 16 million members in the US.
Taking a quick step back, the numbers were much higher in generations past. According to Rabble.ca, about 10% of the American workforce is in a union, contrasting to double that amount four decades ago. Almost 30% of the Canadian workforce is in a union, compared to nearly 40% in 1981.
Setting the stage?
Layoffs to the degree we've been seeing often prompt unionization talk, and this was no exception.
AFL-CIO President Liz Shuler said in an interview with Bloomberg that workers see an injustice: they don't see an improvement in working conditions, as their corporations net billions of dollars of profit. In expectation that automation might replace workers, she foresees union contracts that prohibit this.
"That will continue to be a driver for people to say, 'hey, do we have to sit back and take it, or can we do something about it?'"
In June 2022, workers in a suburban Baltimore Apple store were the first to successfully vote to form a union at one of the tech giant's stores — a move the company appears to have embraced. Key issues included pay, working conditions, and having a voice at work, said an Apple spokeswoman. This fight came amongst other wider efforts of store workers at Amazon and Microsoft. A second Apple store, this time in Oklahoma, voted to form a union in October.
The Baltimore union reached another milestone in January 2023, entering into collective bargaining with management for the first time.
Meanwhile, Amazon, as of January 2023 lost its fight to overturn its first union, voted on by workers in July 2022. In contrast, Microsoft accepted the results of its first union, with the 300-some workers at ZeniMax Studios.
"Microsoft has lived up to its commitment to its workers and let them decide for themselves whether they want a union," CWA president Chris Shelton said in a statement. "Other video game and tech giants have made a conscious choice to attack, undermine, and demoralize their own employees…"
For many in the lay-off wave, though, it might be too late. It could take more than 450 days, on average, from the time a union is formed, to ratify its first contract, according to Bloomberg Law.
"Layoffs are shaking the tech industry," said Clarissa Redwine, Senior Design and Tech Outreach Lead at Kickstarter from Jan. 2016 to August 2019. She said that management fired a third of her organizing committee in the same week — and she was one of them. "The team had 15 years of tenure and were all high performers," she said.

She was then invited to the Organizing Committee of Kickstarter United just before they took the campaign public.
Kickstarter United was the first wall-to-wall union in modern tech, Redwine said, and recently penned a contract that secured many rights unprecedented in the tech industry, such as guaranteed minimum 3% annual cost of living raises for all employees, a profit sharing bonus pool, salary benchmarking based on a national average, and 'just cause' provisions.
Kickstarter United and Tech 1010 from OPEIU held information sessions to discuss how to protect their workers. Redwine added that other workers in the tech labor movement began creating resources that directed tech workers to provisions like the WARN act (Worker Adjustment and Retraining Notification) that "might shield them from severe and malicious layoff tactics." Twitter workers, she noted, crafted a Layoff Guide that went viral in worker Signal groups.
"To challenge layoffs, workers must have the existing capacity to mobilize, and the tech labor movement is still young," she added. "Only a handful of unions have won elections, and most unions in tech are still underground building quiet power. We have not yet seen a strike to effectively reverse these needless layoffs.".
"The mass layoffs are encouraging a surge of interest in unions… leadership uses this glut of labour and 'competition' to drive down the cost of labor in tech."
Interestingly, a Harvard Business Review study from May-June 2018 showed that of twenty companies that let go of workers, presumably as a cost-saving measure, profitability actually declined in some instances, for up to three years.
In the wake of so many job losses across the tech sector in such a short period of time, it may very well come to pass that unions, learning from the fallout, will mobilize in greater numbers, preparing for the next round of mass layoffs coming down the pipe.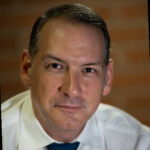 Dave is a journalist whose work has appeared in more than 100 media outlets around the world, including BBC, National Post, Washington Times, Globe and Mail, New York Times, Baltimore Sun.