Precision agriculture sowing the seeds for Canadian economic prosperity
Looking for inspiration on driving technology adoption and innovation? Look no further than Western Canada's agriculture industry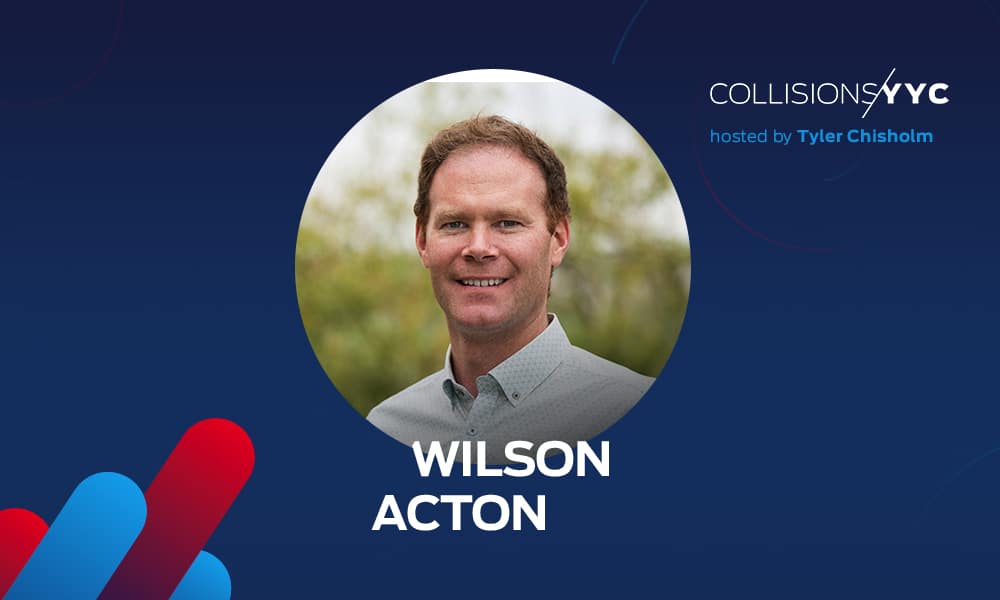 For those who don't work in agriculture, the sector's embrace of new technology and innovation may seem like a recent development. But as Wilson Acton points out, it's been going on for generations.
"Farmers, out of necessity, have had to be rapid adopters of technology to survive tight margins as farms got bigger and bigger," Acton told CollisionsYYC host Tyler Chisholm in a recent interview. [Tune in to 6:11 above] 
Acton, who is Chief Commercial Officer at AgTech startup Verge, and Executive Vice President, Corporate Affairs & General Counsel at data services firm Whipcord, says other industries could learn a lot from Western Canada's agricultural (aka "AG") industry because many businesses are already managing vast amounts of data fed from machines connected to the web via sensors.
"You climb into a modern day tractor and you're going to see the equivalent of about six iPads all running [different] aspects of the tech," says Acton. "It's more like running a spaceship than that old-school analog tractor."
When it comes to innovation driving transformation in Western Canada, Acton believes the agriculture industry is already well ahead.
AgTech is revolutionizing farming
According to tech-sector tracking platform Tracxn, Canada has more than 200 AgTech (or agritech) startups that provide everything from water and nutrient delivery, to equipment sharing platforms, to crop data collection and analytics.
A relatively new player in the space, Verge entered the market about a year ago and builds precision agriculture technology that uses data and artificial intelligence to optimize farm management. 
Precision agriculture is a practice that uses technology such as GPS, drones, sensors and soil sampling in order to grow crops more efficiently. It allows farmers to use remote sensors and real-time data to deploy seeds, fertilizer, water and nutrients only when and where they're needed. 
Precision agriculture is often called the trend to watch because it yields farmers the most profit per square acre and eliminates waste.
With Verge, the company has two products for the farming industry:
First Pass

is software that improves the efficiency of in-field operations

Launch Pad

is a web-based geospatial application that optimizes machinery movement
Both products help growers increase productivity and profit while reducing soil degradation and equipment wear-and-tear. The company is also one of the few already preparing for autonomous farm machinery.
When asked what resources have been especially beneficial for Verge, Acton praised the generosity and collaborative spirit of Alberta's business community. 
"For me, the biggest thing which I was very pleasantly surprised about was everyone's openness and willingness [to help]," said Acton, noting that his fellow tech entrepreneurs have offered to make introductions, discuss ideas and provide feedback. "That was actually really powerful, and continues to be so. I think that's why this is going to stick. That's how Alberta and Western Canada were built in the first place – everyone willing to help their neighbour. It wasn't me versus you — it's, we're all in this together." 
Field of AgTech dreams
Acton believes Canada has emerged as a world leader in AgTech adoption thanks to farmers' open-mindedness and the country's challenging economic conditions. 
"That incentivizes people to push the boundaries and adopt technology," he says. "When things are profitable and everybody's making money, you don't tend to adopt a bunch of new technology. When things are tight and you're not sure you're going to get by — that's when you start fine-tuning on the edges." [Tune in to 14:40 above] 
As a bedrock of Western Canada, the Ag industry can contribute to a stronger and more resilient economy and Acton believes it should be part of Canada's diversification strategy.
The sector has long toiled in the shadow of the "bigger, flashier, sexier beast of oil and gas" and other industries, but as those falter, people are paying greater attention to Ag, he said. [Tune in to 21:58 above] 
When asked what signs would be viewed as positive leading indicators in Ag, Acton brought up job creation and wanting to see more businesses migrate to Alberta, as well as more home-grown startups.
Several Ag businesses are looking to Alberta as their Canadian home, including chemical giant BASF who announced it was relocating its new Canadian agricultural headquarters to Calgary last year. Calgary is already home to other major global chemical and agricultural companies, including Syngenta Canada Inc. and Corteva Agriscience (a division of Dow/Dupont).
Acton believes that companies coming to Alberta and investing in the long-term will be key to economic growth and keep talent in the province.
"What are the indicators around new businesses starting here?" he asks. "What are the indicators around our new grads staying here?" he asked. "To me, those are the big indicators we want to look at because those are not just indications of prosperity in the moment, but the perception of future prosperity. If you're a new grad who's going to stay here, you've got a perception that you've got a pretty long runway." [Tune in to 42:34 above]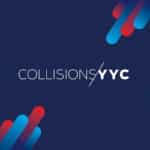 AI is taking the world by storm — unless you're in finance, Gartner survey finds
61% of finance leaders aren't using AI and Gartner explores why in their latest survey.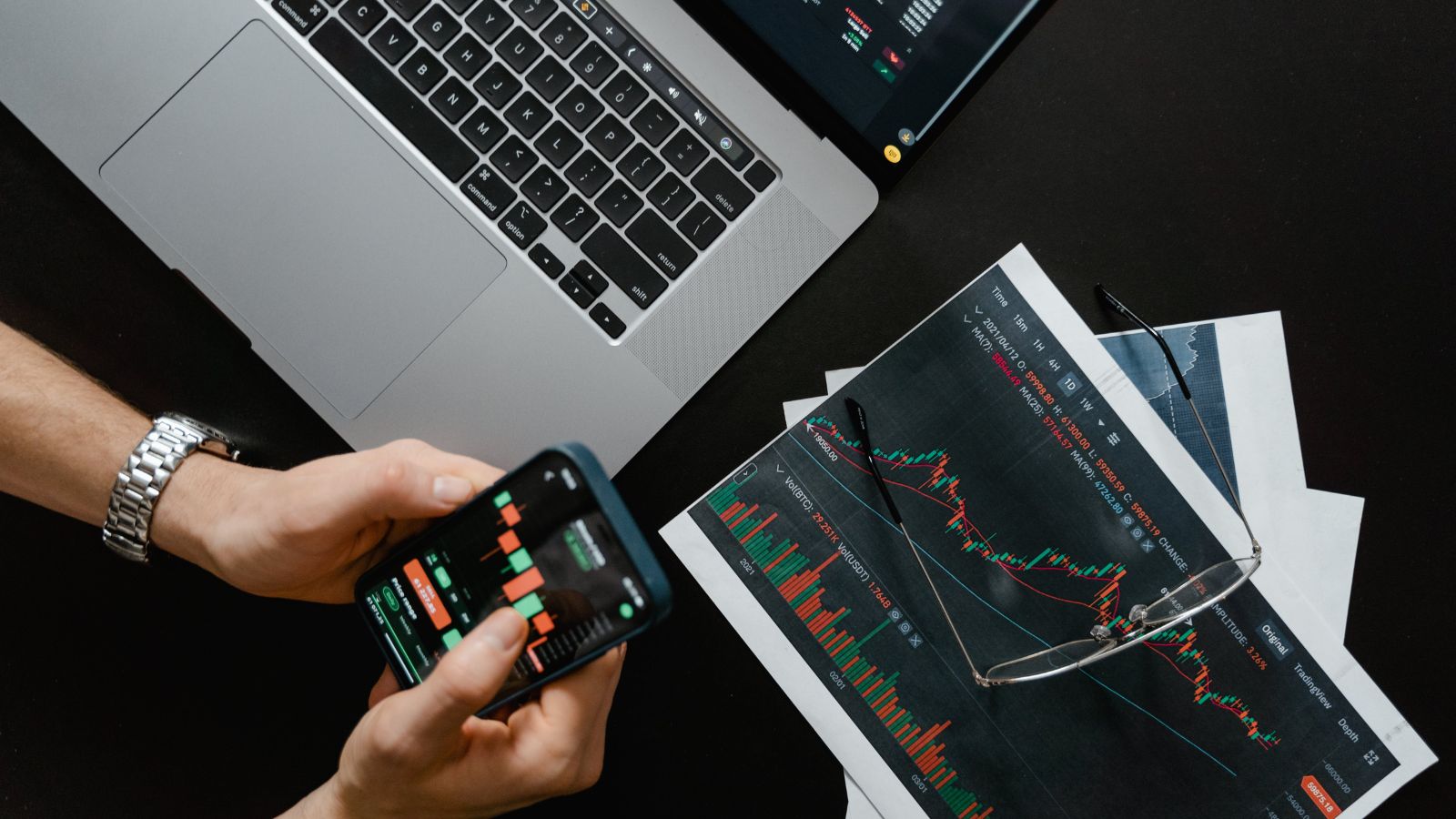 We've seen plenty of studies, industry updates, and tech investments pointing to an AI revolution in virtually every industry, especially IT and customer service.
But one Gartner survey shows a lag in AI adoption by the finance industry. The technology research and consulting firm conducted a survey of 130 finance leaders and noticed "limited" AI implementations:
"Despite AI's potential, most finance functions' AI implementations have remained limited. As they begin to chart out a plan for how best to prioritize that additional investment, CFOs should partner with their finance leadership teams to compare their current progress against their peers' and identify concrete recommendations from early adopters on how best to accelerate AI use in their function."
Marco Steeker, Senior Principal, Gartner Finance Practice
Here are a few highlights from the report:
Most finance leaders using AI are only in early stages
Gartner found that only 8% of finance organizations are using AI in production, which is much less than the 20% in other areas like HR, real estate, and procurement. This speaks to finance being over two times behind in AI use compared to the rest of the departmental functions. Additionally, a mere 1% of finance leaders say they're in the scaling phase.
Finance leaders prioritize other initiatives over AI
The survey asked respondents why they haven't used AI in primary finance functions, and the majority of answers included these four reasons:
Lack of technical capabilities
Low-quality data
Insufficient use cases
Other priorities
The latter reason felt the most problematic within finance leaders' perspectives:
"What this perspective underappreciates is that AI can be a critical enabler of finance leaders' "other priorities," such as more dynamic financial planning or close and consolidation efficiency."
Marco Steeker, Senior Principal, Gartner Finance Practice
A recent Dye & Durham report suggests AI could help stabilize the financial sector as interest rates and economic indicators sway by offering efficiency, cost reduction, and accuracy — but the hesitancy remains. Their report also found that a majority of skilled professionals, including lawyers, doctors, and financiers, express discomfort with incorporating AI into their services.
Existing AI use in finance varies across different functions
The Gartner survey found that finance departments don't use AI for one main function across the board. Instead, it's use cases are varied and include:
Accounting support
Anomaly/error detection
Financial analysis
Learn more about the Gartner survey here.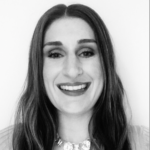 Veronica Ott is a freelance writer and digital marketer with a specialization in finance and business. As a CPA with experience in the industry, she's able to provide unique insight into various monetary, financial and economic topics. When Veronica isn't writing, you can find her watching the latest films!
mesh conference to explore animal 'de-extinction' and how Canada's digital policy has gone off the rails
Today the mesh conference announced that biotech leader Ben Lamm and prominent lawyer Michael Geist will keynote at the Dec 6-7 event in Toronto.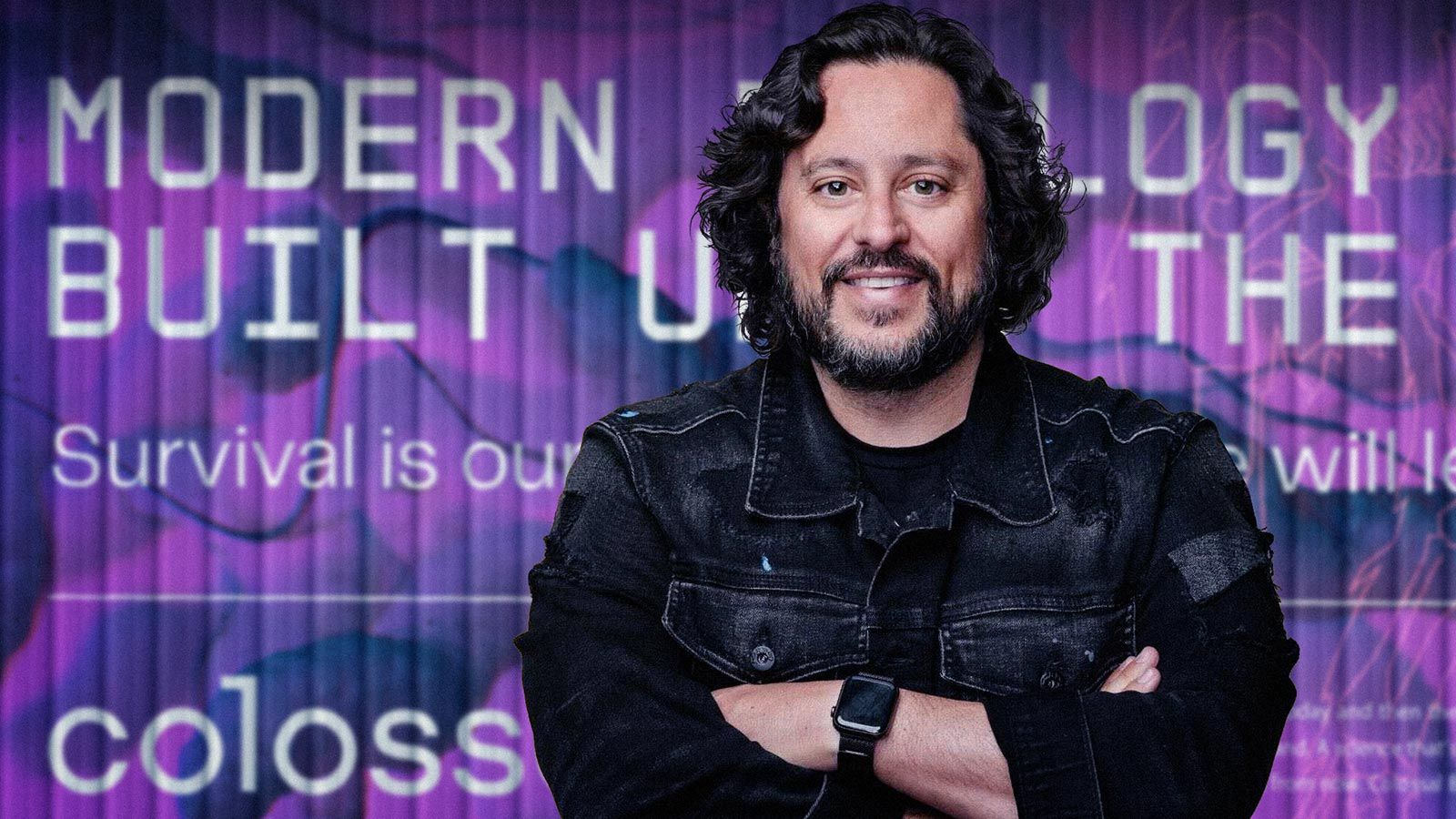 On December 6-7, all innovation roads lead to the mesh conference in Toronto, and today the event unveiled more detail on two featured keynote speakers.
Joining the mesh conference as a keynote speaker is Colossal CEO, Ben Lamm. Known for his pioneering work at the intersection of biotechnology and conservation, Lamm's presence promises to ignite discussions and offer unparalleled insights into the future of biotech, de-extinction, and environmental sustainability.
Also joining mesh as a keynote speaker is Dr. Michael Geist, a prominent lawyer and leading authority on technology law and policy. Geist has been a regular columnist on digital policy with leading publications such as the Globe and Mail and Toronto Star and is the creator and host of Law Bytes, one of Canada's top technology podcasts.
With a focus on four threads — business, media and technology, society, and marketing — the mesh conference hosts Canadian digital transformation leaders who will meet to connect, share, and inspire others to think about changing the way we think, organize, operate and behave.
"De-extinction" is vital to fighting climate change
Colossal Biosciences' Ben Lamm will join the mesh conference for a conversation about the work his company is doing to bring back the woolly mammoth, the Tasmanian tiger, and the dodo bird.
Lamm is a serial entrepreneur who started Colossal in 2021 with George Church, a biologist at Harvard Medical School. The company is working to advance the field of species de-extinction in order to bring back biodiversity and reintroduce species to Earth to help fight climate change.
Colossal's work comes at a time when the world has entered the sixth extinction crisis, where the loss of species can have devastating effects on biodiversity that is crucial to human survival.
Colossal is building technology to stop the extinction process, secure animal DNA, and reverse environmental damage created by humans.
"In addition to bringing back ancient extinct species like the woolly mammoth, we will be able to leverage our technologies to help preserve critically endangered species that are on the verge of extinction and restore animals where humankind had a hand in their demise," Lamm says.
De-extinction reverses plant and animal extinction by creating new proxy versions of these lost species. By bringing back extinct animals, the goal is to restore ecosystems that have been lost. By bringing back extinct animals, the goal is to restore ecosystems that have been lost, while increasing biodiversity and restoring ecosystem resilience.
Learn more about Colossal:
Canada's digital policy has gone off the rails
Dr. Michael Geist will join the mesh conference for a keynote conversation on Canada's digital policy where he will share his views on why he thinks it's gone off the rails, and advice about what engaged communities should be doing.
Geist is the Canada Research Chair in Internet and e-Commerce Law, a Faculty member at the Centre for Law, Technology and Society, and a Professor at the University of Ottawa.
At the mesh conference, Geist will lead an engaging discussion that will delve into the current landscape of Canadian digital policy, focusing on the repercussions of the Online News Act, known commonly as Bill C-18. The removal of Canadian news from major platforms like Facebook and Instagram by Meta, as well as the anticipated response from Google involving a ban on Canadian news in search results, will be explored in depth.
Geist, a recognized authority in technology law and policy, will also shed light on the implications and nuances of the Online Streaming Act, formerly known as Bill C-11 that imposes new rules on certain online streaming services.
This session aims to foster a comprehensive understanding of the challenges posed by evolving digital policies in Canada and to propose actionable steps for proactive engagement and advocacy.
Two weeks until we mesh
The mesh conference is a two-day event that will feature a series of inspiring talks, interactive workshops, and panel discussions that delve into how technology and innovation can be used to augment human capabilities to improve our world.
Attendees will gain insights into the latest digital trends, emerging technologies, and strategies for achieving human-centered digital transformation.
The mesh conference is back in Toronto on December 6-7 after relaunching earlier this year in Calgary where more than 200 people met to connect, share, and inspire.
The mesh conference recently announced it will be donating all proceeds from the event to Second Harvest, Canada's largest food rescue organization and leader in perishable food redistribution.
See more speakers and get your tickets at meshconference.com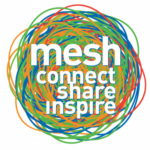 mesh is Canada's digital transformation event experience. Taking place in Calgary (April 12-13, 2023) and Toronto (November 2023), mesh aims to create a digital transformation network and event experience that helps organizations and leaders determine what to do, how to do it, and how to be successful. Learn more at meshconference.com
Fintech competition a cure for Canada's financial inequality and an over-protected banking industry
Koho CEO Daniel Eberhard and Canadian Senator Colin Deacon chat aboutCanada's banking industry and fintech solutions at Elevate Festival.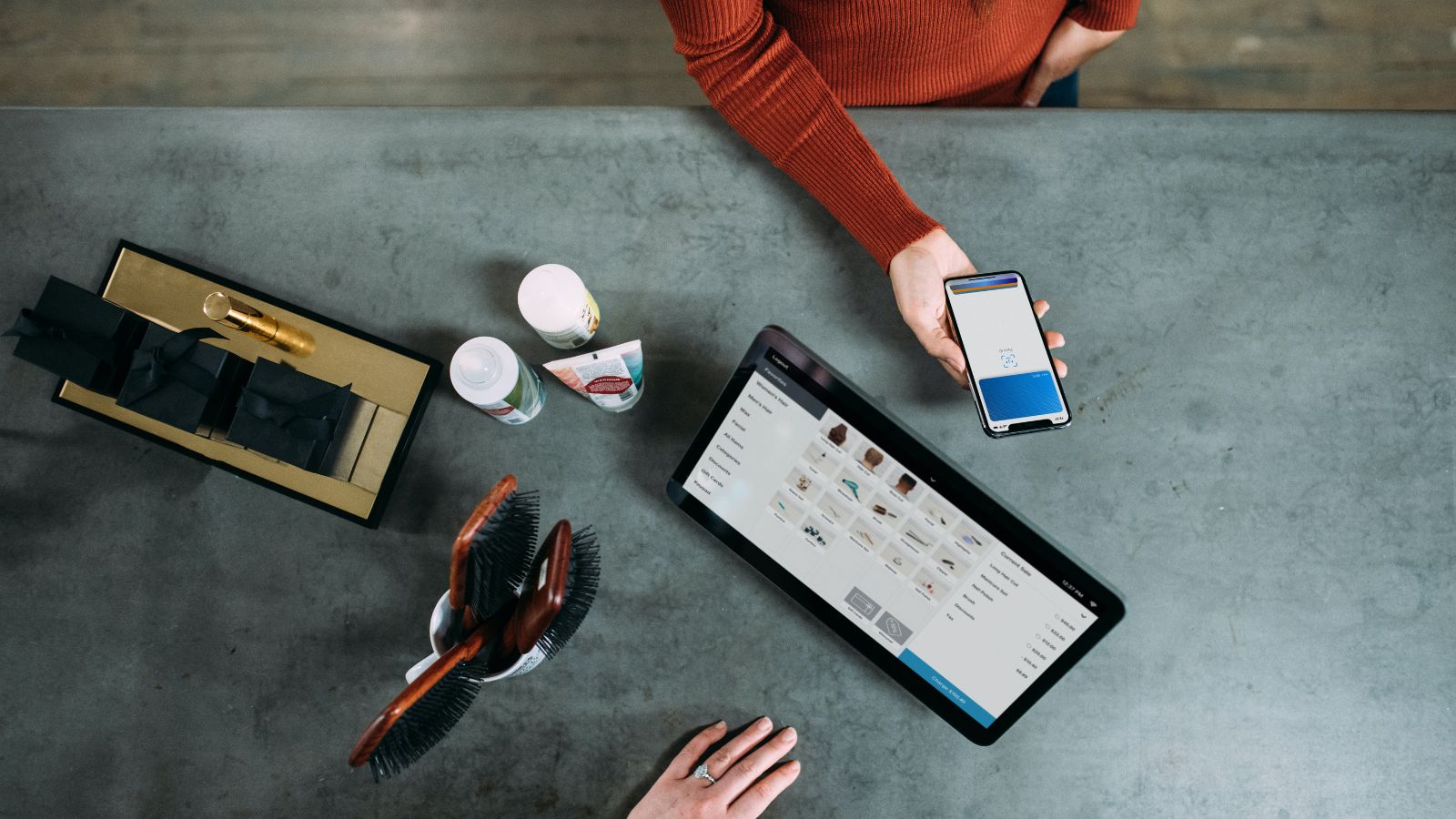 Regulated banks offer security — you know your money's safe there.
But overprotection in the Canadian banking industry has negative effects, including:
Excessive credit requirements
High-income Canadians ($150,000 salaries) still living paycheque to paycheque
Arbitrary events that lower credit scores, like changing credit cards
Daniel Eberhard and Senator Colin Deacon discuss the limitations of Canada's over-regulated banking industry and how to correct them at this year's Elevate Festival in Toronto.
Here are some highlights from their fireside chat.
Canada's banking climate is one of the least competitive in the world
Governmental red tape to become a bank or offer similar services prevents many new, innovative banking businesses from entering the Canadian market.
Eberhard describes Canada's uncompetitive banking climate through the Lerner Index, an economic measure to assess price to product, where Canada was last ranked at 0.49 in 2014.
"0.1-0.2 is a healthy banking climate; everything above 0.4 is rare and non-competitive at all. The only country I've seen higher than Canada is Qatar. What happened in 2009, and did anybody opt into one of the least competitive banking climates in the world? What does that mean for everyday Canadians…or the 80% of Canadians who feel their financial position has gotten worse year over year?"
A lack of competition leads to banking services that don't serve the people
Eberhard cites a fintech colleague that provides brokerage accounts in 100 countries, but not Canada. Meaning? Canada doesn't have a competitive banking industry.
Economic experts reinforce time and time again that a lack of competition, or a monopoly, results in:
Higher prices
Less efficiency
Rising inequality
Last month, Canada's Department of Finance announced measures to protect Canadians from their banks. These include new mortgage guidelines, enhancing low-cost and no-cost banking options, lowering non-sufficient fund fees, and designating an external not-for-profit organization to handle complaints.
However, Senator Deacon asserts that Canada's uncompetitive banking industry is no different from what economists have cautioned against in the last few decades:
"How we regulate our banks…is very separate (from) challenging our banks to deliver more customer-centric services…The more protected you are as an industry, the less customer-centric you become. You will become organizational-centric; you do what is good for your business and shareholders — that's the job of a board of directors.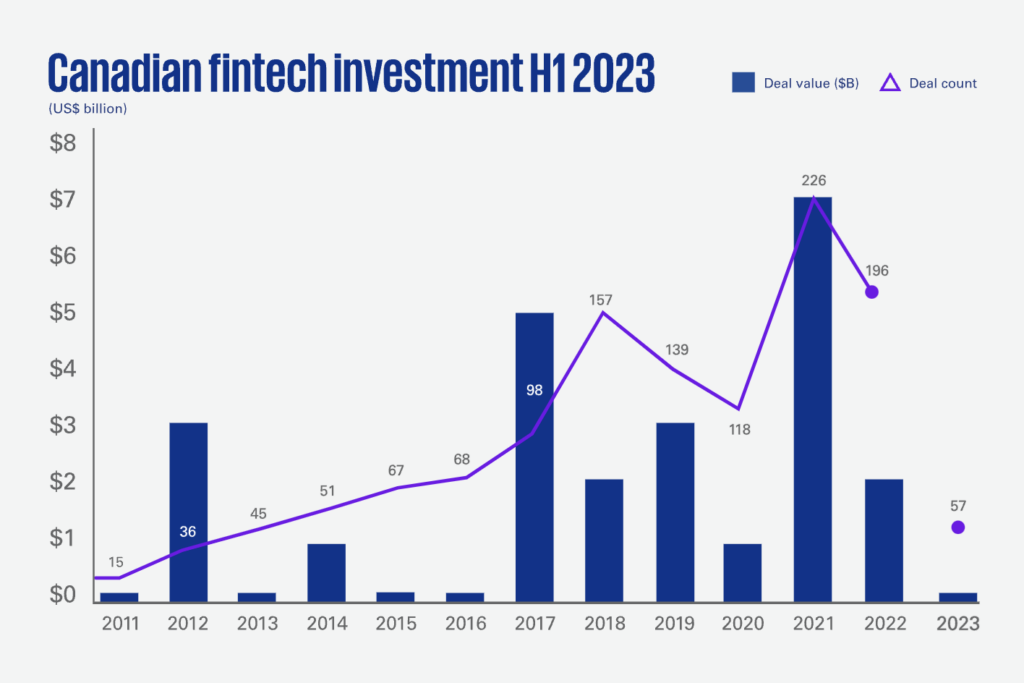 Open banking and fintech can make Canadian banking more customer-centric
The Canadian fintech market has been dropping since 2021, and according to KPMG's H1 2023 report, investments have dropped down to pandemic levels. From the end of 2022 to the summer of 2023, they reported a 74% drop in investment value and a 28% drop in the number of deals.
Related reading: Canadian fintech investment continues to fall in 2023, says KPMG
Eberhard and Deacon see fintech competition as the answer to better, more inclusive banking services:
"What we've got to do is force that board of directors to get more innovative and aggressive in how they serve those customer needs. And how we do it is we introduce competition through financial technology services who offer customers things that are completely different than what the traditional banking system has been offering."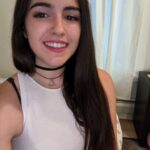 Chrissy Kapralos is a Toronto-based writer who loves exploring finance, tech, marketing, and travel topics in her work. She runs a small writing agency named No Worries Writing. Co.