SAAS NORTH NOW Moves online in its first virtual conference
Canada's largest SaaS conference features global speaker line-up and immersive event experience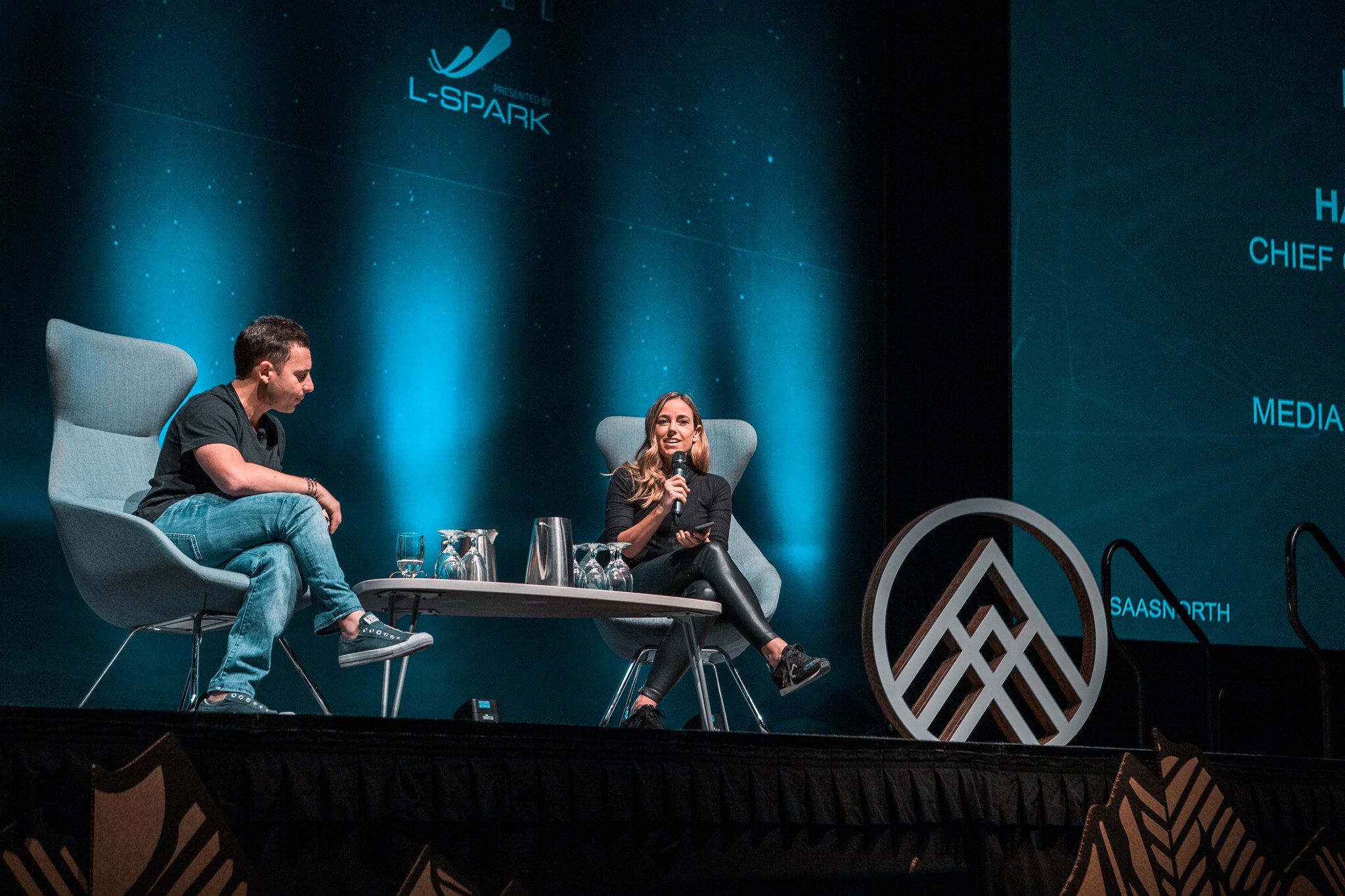 Canada's best and brightest SaaS minds will be coming together to learn, network and grow at SAAS NORTH NOW on September 9 – 10, 2020. In its fifth year, the popular and established SaaS conference usually takes place in Ottawa, but the impact of the COVID-19 pandemic forced producers Cube Business Media to do a comprehensive pivot and move the conference online.
"With thousands of delegates converging annually, we knew we needed to find a way to re-create our immersive experience this year that will bring together SaaS entrepreneurs, CEOs and founders, mentors and investors. We moved very quickly to transition our conference to a virtual event that features an impressive line-up of global thought leaders in innovation and technology, as well as numerous meaningful ways for attendees to network and build connections," says David Tyldesley, Co-Founder of the SAAS NORTH Conference.
The SAAS NORTH NOW program features leading entrepreneurs who will explain how they tackle topics such as how to maintain sustainable growth, navigating capital markets in a downturn, how to dominate your SaaS category, and the global economic outlook and business opportunities for SaaS sectors.
"SaaS is the lifeblood of software companies today," says Leo Lax, Executive Managing Director of L-Spark, SAAS NORTH Co-Founder. "SaaS business models, marketing strategies, and product developments are continuously being innovated at an accelerated pace. L-SPARK co-founded SAAS NORTH because we are committed to continue building a sustainable global ecosystem. SAAS NORTH is the go-to destination to learn and explore the industry. SAAS NORTH is where today's SaaS lives, and where the future partners, investors and talent come to connect."
Some of the biggest supporters attending SAAS NORTH this year include Shopify, Amazon, Microsoft, Google, RBC, Klipfolio, Ceridian, COVEO, Drift, Kinaxis and Active Campaign among hundreds of others.
"SAAS NORTH is an opportunity to connect with some of the greatest minds in SaaS. They swiftly transferred the ethos and core values of the event into a virtual format to ensure attendees from all over can continue to learn, stay connected, and discover the tools they need to help navigate and scale their businesses in our new normal," says Jason VandeBoom, Founder and CEO, Active Campaign.
While attendees won't be meeting physically face-to-face, there will be plenty of opportunities to make connections, meet investors and connect with serial founders to learn from their pivots, rebounds and innovations.
Using industry leading technology, there are many opportunities for attendees to have meaningful conversations with other conference delegates, speakers, sponsors and exhibitors. Prior to the conference, attendees can use AI and advanced filters to identify who they should meet at the event.. There will also be a happy hour, VIP reception, and pre-scheduled meetings on specific subject matters.
The popular Pitchfest, a showcase of up-and-coming Canadian SaaS businesses, is taking place virtually this year with eight start-ups making their pitch for the top prize of $10,000 cash prize provided by Amazon Web Services, up to $100,000 in cloud credits provided by Amazon Web Services, full-service virtual IP manager (VIPM™) valued at $10,000 provided by Stratford Intellectual Properties and a custom explainer video package valued at $10,000 provided by Simple Story,
"I encourage all our virtual attendees to plan for SAAS NORTH as if you were physically going. Clear your calendar, put an out of office message on, set up meetings in advance and schedule breaks throughout the day. Make the most of this opportunity to connect with your peers and learn from the top leaders in the Canadian and global SaaS ecosystem," says Tyldesley.
Attendees can purchase tickets for SAAS NORTH NOW at just over $133 – a fraction of the usual in-person conference fee.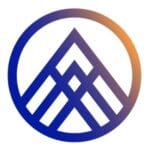 SAAS NORTH is Canada's SaaS conference, co-founded in 2016 by L-SPARK and Cube Business Media. 2020 marks the fifth year of this premier event bringing the best in SaaS together virtually on September 9-10, 2020.
IBM Canada's Centre for Advanced Studies is weaving the perfect storm of innovation
IBM's Marcellus Mindel on how the company's Enterprise Design Thinking and WeaveSphere technology conference are paving the way for new possibilities.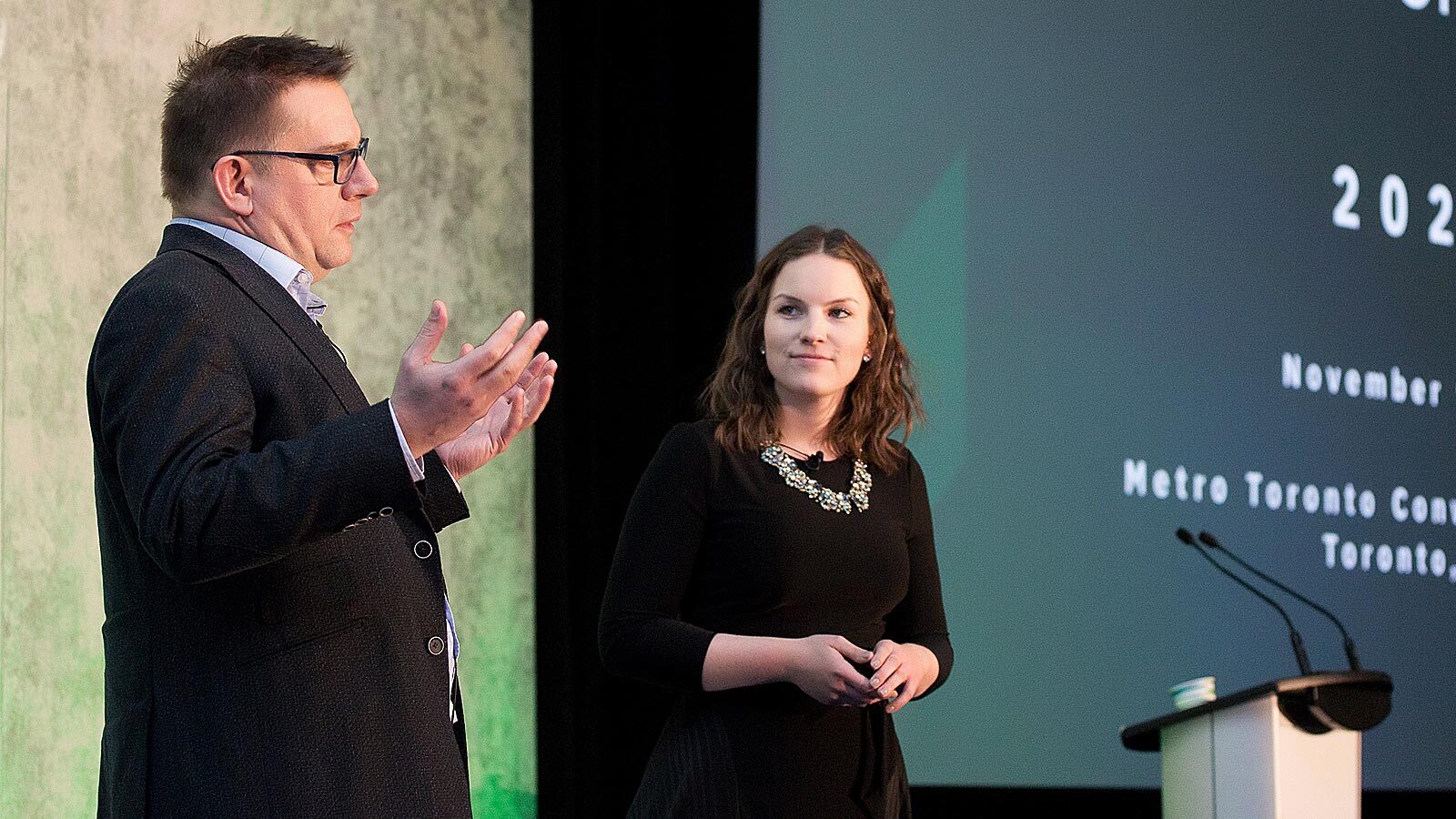 The city council meeting starts with uneventful, routine opening remarks. Then all hell breaks loose, and the shouting begins.
"Our kids cross that street, and these crazy drivers fly up and down it like maniacs," a mother of two young boys yells from the back, pointing around frantically at familiar faces.
"That isn't possible with the unnecessary number of stop signs and lights already on that street," a motorist fires back. "We don't need a new crosswalk. It will clog things up even more."
"You know full well you roll through those signs," a concerned father chirps in response.
This situation is a hypothetical example that Marcellus Mindel calls a thought experiment. He's out to prove a point about the effectiveness of traditional problem-solving techniques. Mindel, who is head of Advanced Studies at IBM Canada, says a design thinking approach can produce different, and often better outcomes.
"With a design approach, you first ask why the kids are going across the street," he says. "Turns out, they're going to after-school activities. And it turns out, there are already after-school activities on the same city block that would be better suited for the kids than crossing a busy street, they just don't know about it."
Mindel continues to iterate on possibilities and ideas in a rapid-fire manner as he runs through scenarios that might resolve the conflict in this fictional scenario. Through all of the ideation, however, he does not suggest a crosswalk is the answer.
If the after-school program is the reason the kids are crossing the road, that's the users' need. If they're crossing because there isn't a closer program, then the solution might be to instead design that.
"If a program doesn't exist close to home, would the same money that was going to be spent on building a crosswalk be better spent creating a new afterschool program on the same block?"
There are multiple solutions to the same problem, but considering the end-user is key to an ideal problem-solving approach.
"I believe this kind of approach can get us to find other ways to solve problems rather than using hierarchy and politics to drive solutions," he concludes.
How Enterprise Design Thinking unlocks innovation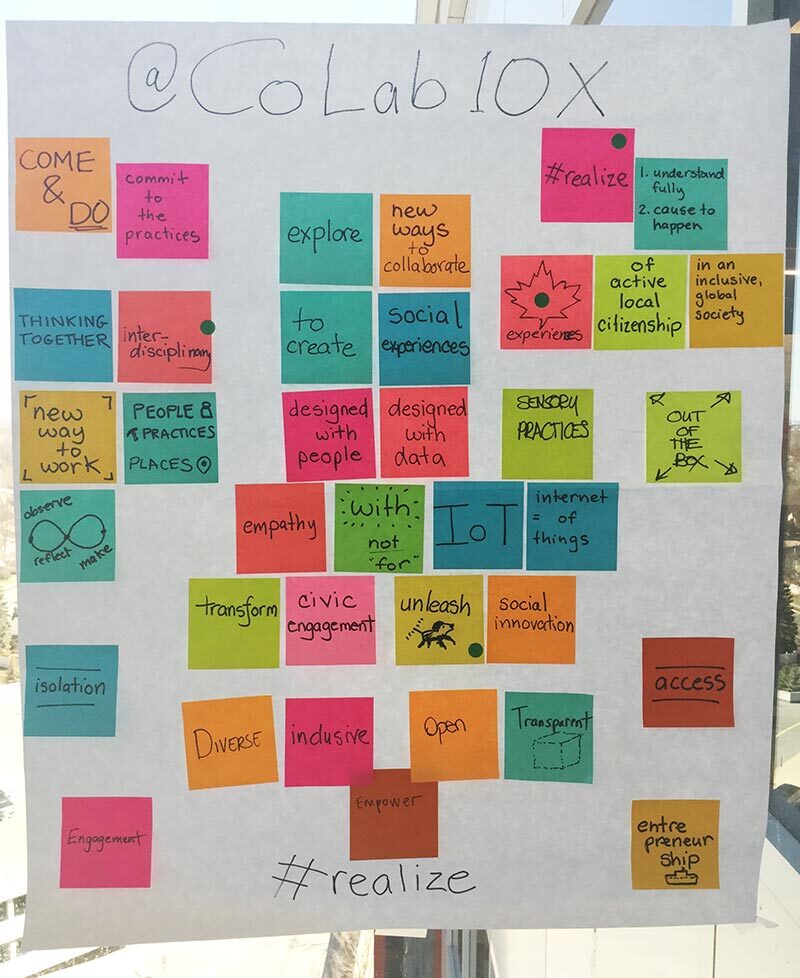 The approach Mindel is referencing is called Enterprise Design Thinking.
Design thinking seeks to address problems by framing the issues in a human-centric way by putting the end-user at the center of all decision-making.
Enterprise Design Thinking puts the process into context in a business environment.
Originally developed by IBM in the early 2010s, Enterprise Design Thinking is a framework that seeks to take the agility and innovation found in smaller startups, and make it possible to achieve within large enterprises where multiple departments and teams of people participate in design exercises. It aims to solve users' problems by catering to the often ambiguous nature of enterprise-level projects where dispersed teams collaborate on big projects with the focus on user outcomes.
And the results of the approach are impressive. Forrester research says that teams who take an Enterprise Design Thinking approach are 75% more efficient, and can turn out products twice as fast.
How design thinking works in practice
To provide an example of how design thinking works in the practical world, Mindel shared a story of a student at Carleton University who wanted to reduce the amount of disposable hot beverage cups that were being used at a campus coffee shop.
With a design thinking process, the first step was to empathize with the students to understand what they were doing, saying, thinking, and feeling, rather than just demand they stop using the cups.
Through the process, they learned that the students sleep in, rush to class, or they're over-tired from studying. As a result, their to-go coffee mug is often dirty, sitting on their car floor, or at the bottom of a morning commute bag.
These students do indeed care about the environment, but user needs were simply getting in the way of the goal of reducing waste.
By looking at user needs and asking questions, Mindel says the group stumbled upon a "wow" moment and solution: What if the coffee shop put a washing station in the line so to-go mugs could be reused and cleaned on the spot, removing the barrier to why reusable mugs were not being used in the first place?
"In hindsight, it is absolutely, totally mind-blowingly obvious. And where I got excited about all this stuff, is that it helped me to rethink what innovation actually means."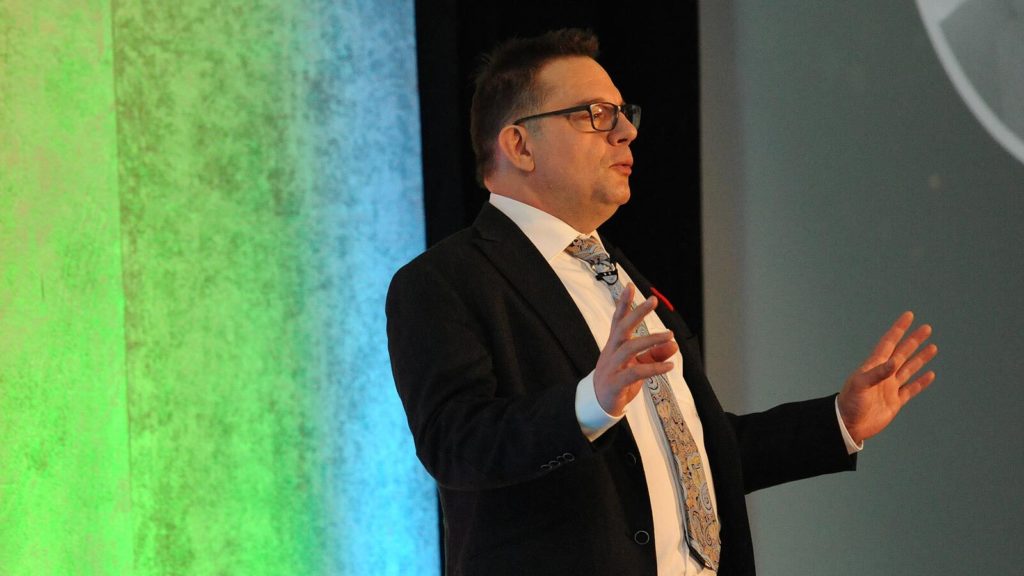 Advancing enterprise innovation
Mindel started his career as a software engineer in Ottawa, and later took on a number of roles managing relationships with academic institutions and research and development labs, before becoming head of the Canadian IBM Centre for Advanced Studies in 2015.
After joining, Mindel began learning more about Enterprise Design Thinking, and the problem-solving and innovation framework lit a fire in him as he looked to lead teams to innovate in new ways.
"What good are improved means, to unimproved ends?" Mindel asks, referencing a famous Henry David Thoreau concept. "A lot of technology research today is about improving the means without asking the question about the ends."
Asking questions, and looking at "the ends" is what he spends every day doing as the leader of IBM's Canadian Advanced Studies team, one of several in a global network that specialize in collaborative research. Today, Mindel leads partnerships between students, educators, and researchers who apply IBM technology to business and societal challenges.
How WeaveSphere became a design thinking epicenter
Creating innovation that matters within a large enterprise is no small task. If you find yourself scratching your head, unsure where to start, your first stop should be the Weavesphere technology conference.
Taking place November 15-17, 2022 in Toronto, WeaveSphere brings together world-class leaders and researchers from a range of disciplines who share insight, ideas, and co-create technology for the future.
The event is hosted by IBM's Centre for Advanced Studies, and Evoke, and it invites everyone — even non-technical people — to attend. Attendees include undergraduate and graduate students, industry leaders, academics, IBMers, and anyone who wants to learn to leverage an enterprise design thinking approach.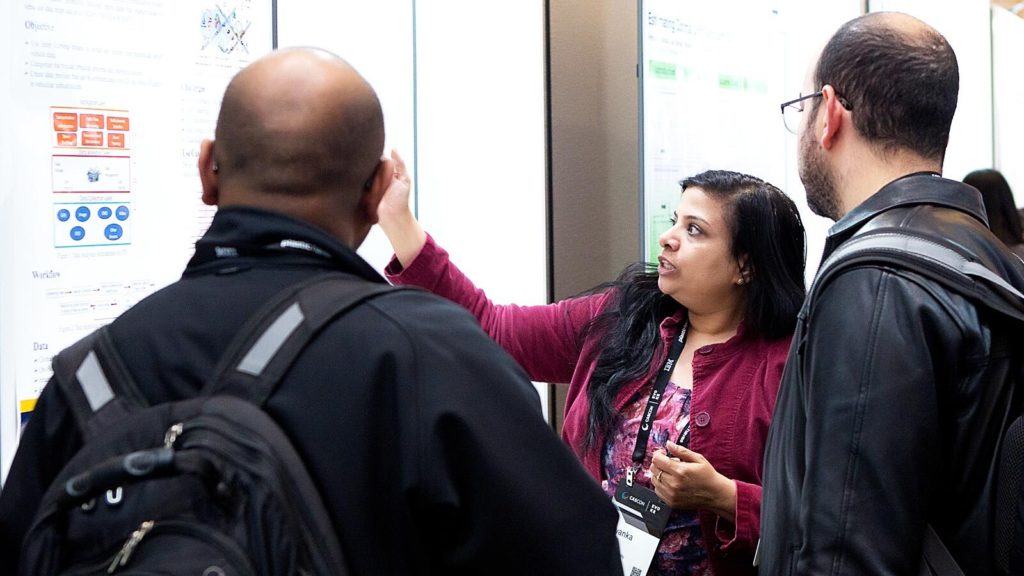 The event is under a new name this year (it was previously called CASCON) but 2022 marks the 32nd year IBM's Centre for Advanced Studies has hosted an industry-leading, award-winning technology conference.
Unlike other technology conferences where audiences sit passively and listen to keynotes and panel discussions, WeaveSphere attendees roll up their sleeves and jump head-first into the innovation pool. Researchers present ideas, industry leaders ask questions, students suggest new ways of approaching a challenge — whatever the scenario, it's practical, and attendees walk away with ideas and real connections to build their future.
What makes the event so successful is how it brings to life the work that Mindel and his team do every day within Advanced Studies, while also inviting a bigger group to the innovation roundtable.
"What we are doing through Enterprise Design Thinking is creating ways to improve the ends, and the means," Mindel says. "We seek to help people enter into a problem space when they don't know what to do, or even what the problem really is, or how to solve it."
He likens the approach to the story of Frodo, a character in Lord of The Rings. Frodo is a Hobbit who volunteers to lead the dangerous, long journey in order to deliver a valuable and important asset (the ring) to Mordor. Frodo doesn't know the way there, and he is not the most obvious first choice to lead the journey, as there are many others who are braver, stronger, and more experienced than he.
In Advanced Studies, and at the WeaveSphere conference, there is an opportunity for anyone to lead and present their ideas to problems. In fact, Mindel says that when many Frodo-like people from a variety of backgrounds write their ideas on sticky notes and put them together on a wall, magic (and true innovation) happens.
That is the essence of WeaveSphere.
It's an opportunity for everyone to get involved in the collaborative process of design thinking, and embark on their own journey into the unknown, to get to a faraway place, without a map.
Digital Journal is an official media partner for WeaveSphere. We will share updates leading up to the event, and we'll be live on location from November 15-17,2022. Join us and get your tickets at weavesphere.co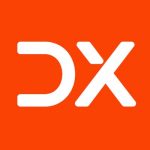 DX Journal covers the impact of digital transformation (DX) initiatives worldwide across multiple industries.
Access the power of AI — without the technical expertise
Steve Astorino on IBM's one-two punch approach to making artificial intelligence accessible to all.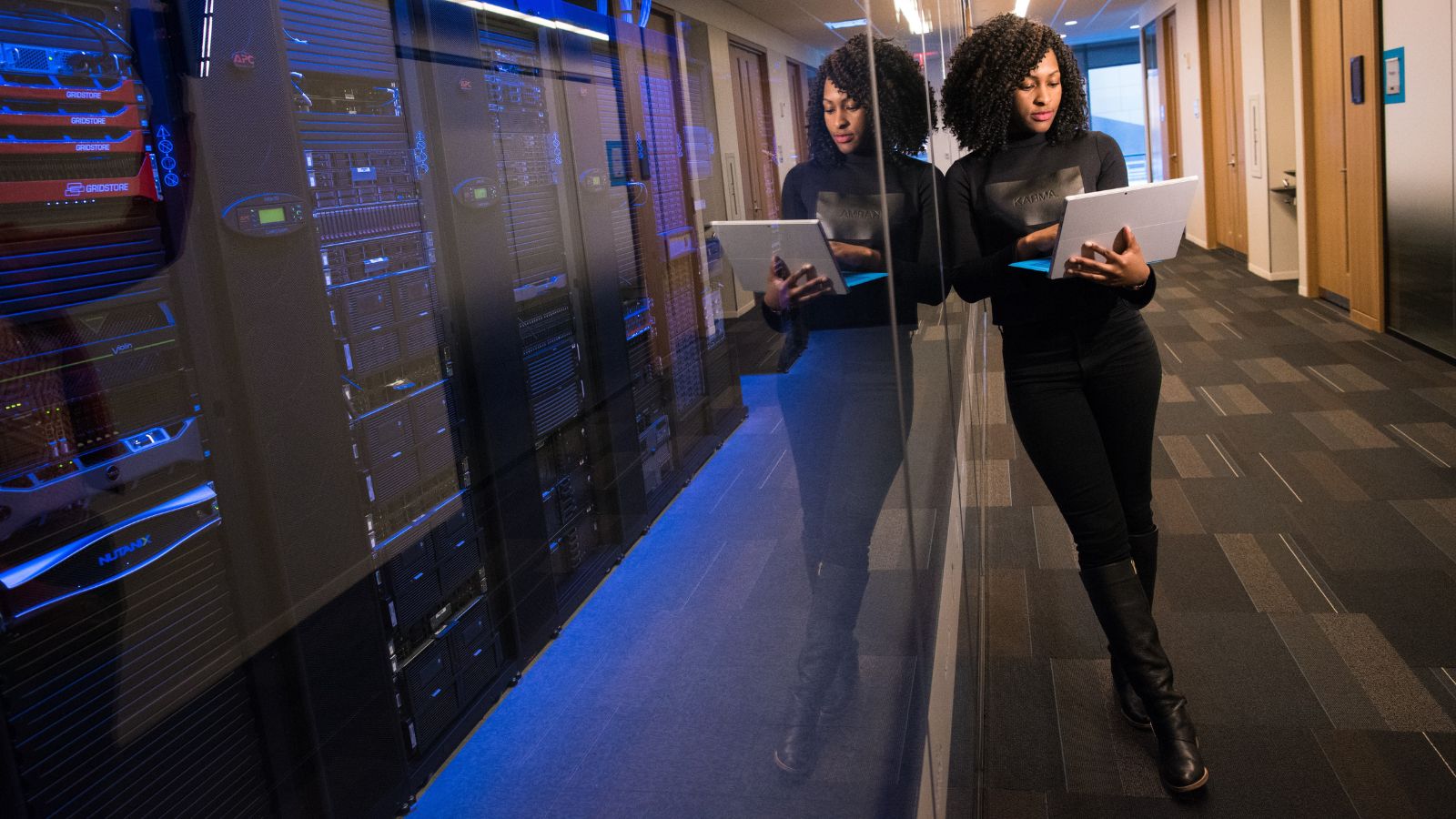 There are two types of people in the world: Those who want to understand the intricacies of how things operate, and those who really don't want the details — they just want things to work. Often, these two people marry one another.
All joking aside, these two personality traits also work as an example to illustrate the two kinds of people who are dabbling with — or already fully using — artificial intelligence (AI). One wants to fully understand how it works, why recommendations are made, what data went into the decision process, and more. The other just wants to leverage AI recommendations without understanding how the AI got there. Or they want AI recommendations without needing technical skills to set it all up.
These two types of people create a challenge for deploying AI in businesses today, and that is something that IBM has set out to solve.
In most business environments today, AI is inaccessible to the average person. It is often relegated to data scientists or developers who have specialized skills. They develop algorithms, train the AI, and deploy models while most others in the team look at it as a black box.
IBM's solution is the company's Cloud Pak for Data, a platform that helps improve productivity and reduce complexity of data and AI solutions. It leverages the built-in data fabric capabilities that help integrate and govern siloed data wherever it is, however it's stored. Organizations are able to collect, organize, and analyze their data and infuse AI into their applications and business processes. Best of all, it caters to the I-want-to-understand-how-it-works data scientists, as well as those of us who are not technical, and less curious about how the soup is made.
"Many businesses are asking, where do I start with AI? How do I get started? What do I start with?" says Steve Astorino, IBM's Vice President of Development, Data, and AI.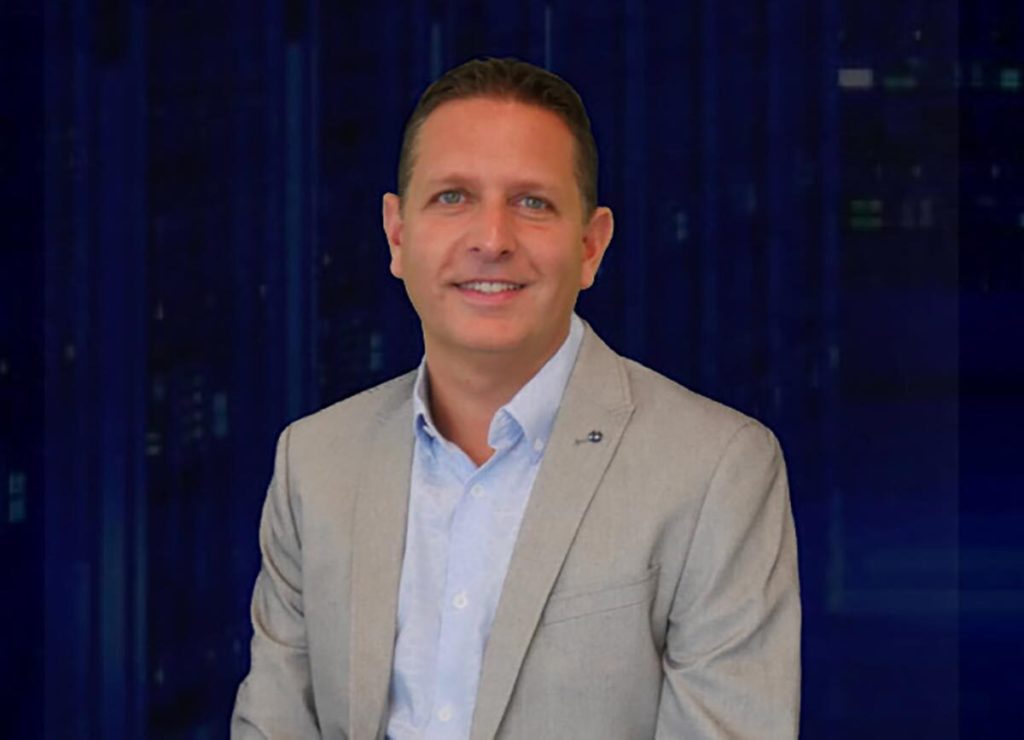 Astorino, who is also the Canada Lab Director at IBM, estimates that approximately 30% of customers have really grasped how to use AI for their business, but most are still trying to find their way.
"This is where IBM comes in," he says. "We can help you identify where you are on your journey to AI based on your organization's readiness and maturity level, help you identify where to start, and help you progress along your individual journey."
How to start your AI journey
IBM has a one-two punch when it comes to making AI accessible to everyone. The first is the IBM Cloud Pak for Data platform, and the second is WeaveSphere, the company's technology conference that lives the promise of its platform by making AI accessible to all.
Hosted by IBM's Center for Advanced Studies and Evoke, WeaveSphere is one of Canada's largest technology conferences that brings together world-class leaders and researchers from a range of disciplines to share insight, ideas, and co-create technology for the future.
It takes place this year November 15-17 in Toronto.
The event focuses on building technical knowledge, and the people who attend come from all walks of life and all levels of technical proficiency — PhDs, graduate students, undergraduates, industry leaders, startup founders, investors, and more. If you aren't technical at all, WeaveSphere offers a unique opportunity to connect you with those who are so you can identify and start your AI journey.
The journey to democratizing artificial intelligence
Traditionally, organizations would use business analytics to glean insights from the data they collected. With the creation of AI, predictive analytics took hold, looking for patterns to predict future behaviours or events. Loyalty programs would use this type of technology, as an example.
The next evolution was learning which actions to take after predictions were made. IBM put this into action with an appearance by the Watson supercomputer on Jeopardy.
Ultimately, however, IBM wanted to democratize the technology and allow anyone to access the data analysis power of AI without needing to be technical. The end result was an all-in-one platform that seeks out and understands data.
IBM's Cloud Pak for Data enables anyone — even laypeople without the technical know-how — to examine data, understand, and build relationships between data, and leave the data in place without creating unnecessary copies. Data and insights can be visualized, and there is no need for complex API integrations, which requires technical expertise. And organizations can leverage the tools and skills they are familiar with.
Once you are on the platform, you can drop in data and let the AI services do their thing.
If you already have on-premises hardware you can deploy it locally, or if you're already using another provider like Microsoft Azure or AWS you can deploy it there. If you don't have anything in place, you can use it as a service on the IBM Cloud.
"In other words, if you're a small company, and you want to do data and AI, there's no need to have a huge IT infrastructure and your own data centre," Astorino explains. "You can just say: I've got this data, and I want to use this particular service, and I only have to pay for the services that I need, and the amount of data I'm analyzing."
Learn more at WeaveSphere
AI and Data are just two of the more than 16 different streams on offer at the WeaveSphere technology conference.
"Weaving" together academia and industry, attendees will hear talks from cutting-edge startup founders, workshops from scientists, and research presentations from undergrad and graduate students.
As an official media partner for WeaveSphere, Digital Journal will continue sharing updates leading up to the event. We'll also be live on location during the conference.
Join us and get your tickets at weavesphere.co.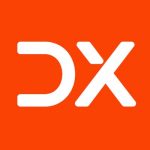 DX Journal covers the impact of digital transformation (DX) initiatives worldwide across multiple industries.
From research foundation to the award-winning WeaveSphere tech conference
With its "weaving together" of academia and industry, WeaveSphere remains the only event of its kind.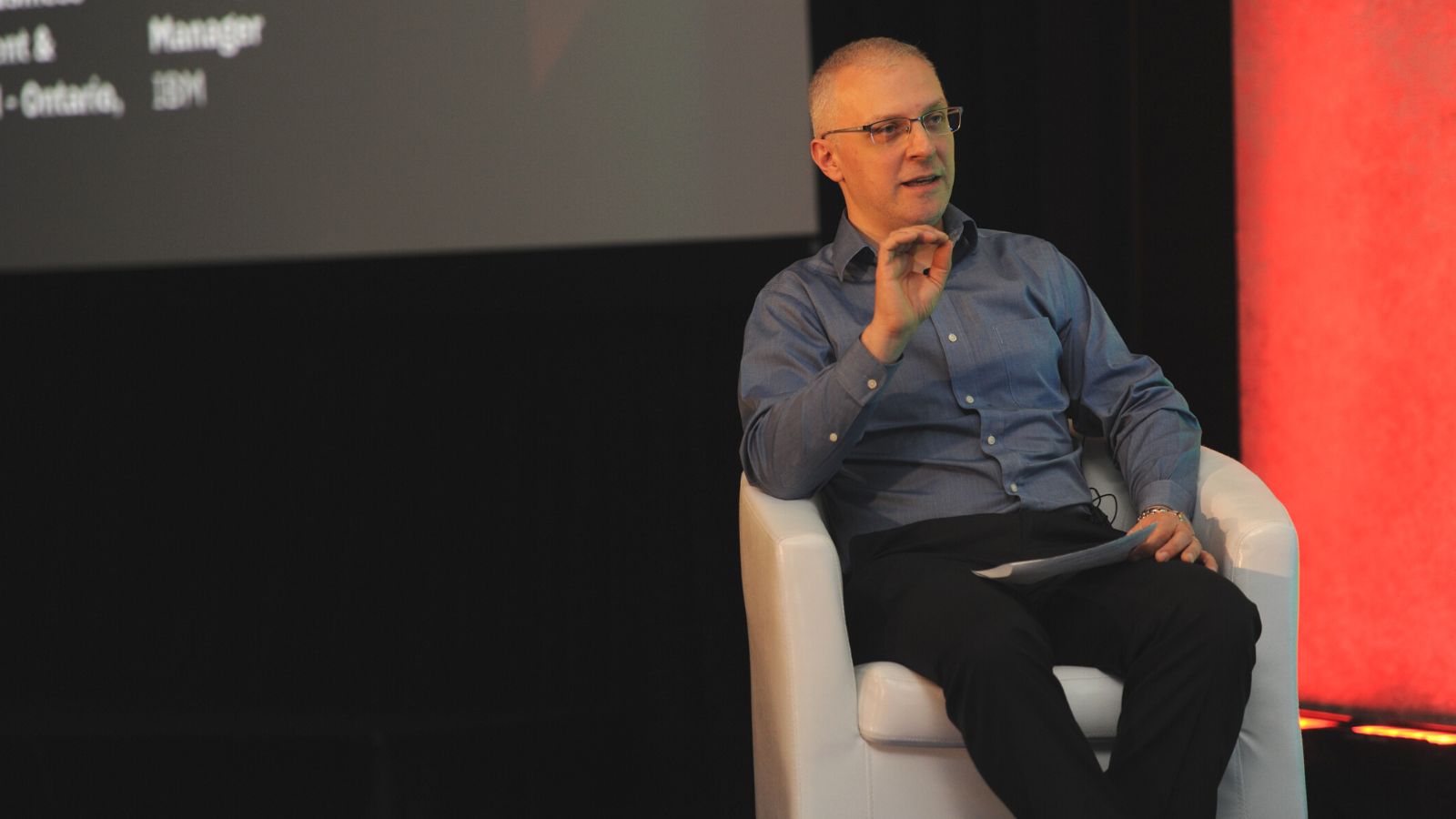 It was a moment he'll never forget.
Dr. Iosif Viorel (Vio) Onut, the principal research and development strategist at IBM Canada's Advanced Studies (CAS), was listening to a team of product architects share details of a challenge that had stumped the room. Also in attendance were 20 university professors who listened to their presentation to see if they could find a solution.
Then the 'wow' moment happened.
"Hey listen," Onut remembers hearing one of the professors say. "This is not a new problem. In fact, it was solved in the 1970s, and this is what you need to do."
The professor went on to outline the solution, as well as add new ideas based on more current research.
"Without that type of interaction, we could have been stuck on something that had already been solved," Onut says. "Professors know what's happening all the time, so they bring expertise. On the other hand, industry professionals can figure out what is practical to do and implement."
That interaction was a single moment in time, but Onut says it's become a common occurrence at the WeaveSphere technology conference where researchers, developers, tech leaders, founders, and investors "weave" ideas and research into reality.
Industry and academia 'weave' the future of technology
When you're passionate about multi-discipline collaboration, it's only natural that you'll be a person that wears many hats. In addition to overseeing R&D for CAS — where there are currently 63 research and development projects on the go — Onut is also an adjunct professor at the University of Ottawa, and co-director of the uOttawa – IBM Cyber Range that is in development at the university.
He's also the chair of the WeaveSphere conference that he attended for 12 years before taking up an organizer role five years ago.
WeaveSphere — a collaboration between IBM's academic and research technology conference (CASCON), and Evoke's industry-focused developer conference — has become one of the largest technology conferences in Canada.
This year the event will take place November 15-17 at the Metro Toronto Convention Centre in Toronto, and is expected to attract more than 2,000 attendees, 300+ speakers, and 100+ startups. 
At its core, WeaveSphere weaves academics and industry to create "innovation that matters." This convergence, Onut says, is key to the conference's success.
"When there is communication between these worlds, amazing things happen," Onut says. "If you just have the professors, or you just have the industry, you don't have that ripple effect of ideas. When you put those brilliant minds in one room, and they start talking with each other, we see enhancements and products that we couldn't even dream of alone. That's the key to success for us."
Three decades of 'innovation that matters'
WeaveSphere, now in its 32nd year, has undergone a unique evolution.
It started with a group of researchers gathering in 1990 to work and share ideas. In 1991 the first CASCON event was held at the IBM Toronto Lab in Markham, Ontario in Canada. And over the course of the next three decades it has grown to become the country's premier computer science and software engineering conference.
In 2006 the IBM Center for Advanced Studies team won the prestigious NSERC Leo Derikx Synergy Award for Innovation, an award that recognizes partnerships in natural sciences and engineering research and development (R&D) between universities and Canadian industry.
A decade later, the same IBM Center for Advanced Studies team won the prestigious Distinguished Synergy Award from the IEEE, the world's largest technical professional organization. The award was in recognition of the event's collaboration model as influential to both the Canadian software research and industrial landscape, adopted in many CAS centers around the world.
"In Canada, there hasn't been an academic conference like ours running for any number of years — let alone 30 years," Onut explains. "That is a testament to our group's commitment to the Canadian computer science and software engineering ecosystem."
And today? With its "weaving together" of academia and industry, it remains the only event of its kind.
How WeaveSphere creates opportunities for students
As part of the community-building that's at the core of the conference, WeaveSphere also sees heavy participation from both undergraduate and graduate students. As a component of the conference since its inception, you'll see Masters and PhD students from 25+ universities in the event's exhibit hall talking to industry attendees about their research.
This year, two new initiatives will also be part of WeaveSphere.
Education Day will take place on Day 1 of the conference, with 300+ students taking part in solving a variety of real-world problems using design thinking methodology, and teamwork.
On the last day of the conference, WeaveSphere will offer STEM day, a version of "take your kid to work" day, where attendees will have the opportunity to bring their high school or university-age kid to the event for the day. A full slate of programming is in the works, featuring a leadership workshop and panel discussion on STEM careers and educational paths.
Keeping the bar high for content and speakers
While WeaveSphere has actively sought out more industry folks over the last five years, the conference has never lost its history and original purpose as a forum for real-life, active R&D projects.
When asked what he enjoys about WeaveSphere, Onut explains that it's the event's balance of being dedicated to world-class research, as well as commercialization opportunities for industry that he enjoys most.
"I think when you talk about a pure industry conference, it's more led by sponsorship and…paying to be a speaker," he says bluntly. "At our conference, we have committees that evaluate the benefit of having a particular presentation at the conference — does it align or doesn't it? What is the speaker's reputation? What is it that they are trying to do in that particular talk?"
He continues, adding that "for our academic content we use the double-blind review process where reviewers do not know the names and affiliation of the authors and evaluate the work based on its pure merit. The evaluation is done by a Program Committee formed of 60+ professors and industry experts."
In the end, as Onut says: "At our conference, technology prevails."
DX Journal is an official media partner for WeaveSphere. We will share updates leading up to the event, and we'll be live on location from November 15-17,2022. Join us and get your tickets at weavesphere.co.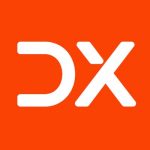 DX Journal covers the impact of digital transformation (DX) initiatives worldwide across multiple industries.