After this year, what will healthcare look like in 2021 (and beyond)?
Experts share their opinions on what digital health will look like after a transformation-heavy 2020.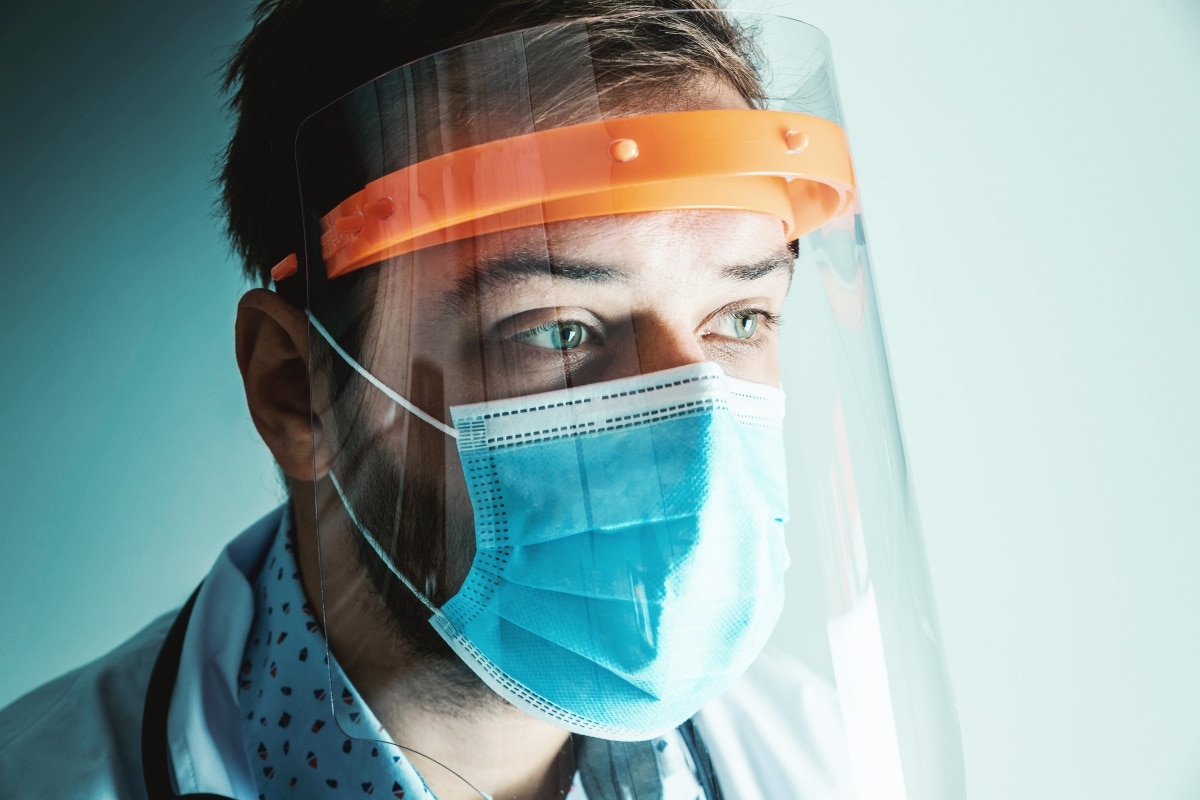 It's flat-out impossible to discuss healthcare right now without addressing its digitization, telehealth, and the many ways the sector has leveraged technology to improve everything from systems and workflow to patient outcomes — all in the face of COVID-19.
"There's no going back on telehealth," writes Ashwini M. Zenooz, MD — Chief Medical Officer and General Manager for Healthcare and Life Sciences at Salesforce — in Harvard Business Review. 
Dr. Zenooz does provide a warning, however. She explains that we have to make sure "providers are not only on-board with digital transformation but also see their experience of care enhanced in the process." She outlines three considerations and requirements:
Telehealth adoption "

will be more likely to succeed if it is "pulled" into organizations and workflows by providers rather than "pushed" on them by leadership."

Human-centered design is key. Tools like AI, machine learning, and voice technologies will be doing the heavy lifting with respect to the "documentation burden."

"Care coordination, enabled by seamless data sharing, is therefore as important to the provider experience as it is to care quality and outcomes."
What innovators are saying
And the momentum is there for continued transformation into next year, according to Becker's Hospital Review. The publication interviewed nine healthcare innovation leaders to get their 2021 predictions.
What are they saying?
Both Jeff Semenchuk (chief innovation officer for Blue Shield of California) and Muthu Krishnan, PhD (chief digital transformation officer of IKS Health) said that digital health solutions will help doctors and patients manage disease-specific care for things like chronic conditions or pregnancy. 
Mohan Nair (senior VP and chief innovation officer of Cambia Health Solutions) raises one critical area of care that we've mentioned before: mental health.
"The COVID-19 pandemic and mental health crisis will collide and demand attention. This will enable and force us to face our isolation but recognize our interconnected humanity, our compassion, and our empathy for others. Digital technologies, like telehealth, digital therapeutics and artificial intelligence/machine learning, are all candidates to catalyze a new world with a common cause."
Nicole Cable, chief experience officer of InnovaCare Health predicts that both millennials and seniors will keep embracing telehealth. Cable emphasizes, however, that tech companies will need to create tools that can help address the care of chronic and complex conditions of aging populations. 
To read more expert predictions, visit Becker's Hospital Review. 
How VR, wearables, and AI are increasingly part of mental health management
More than ever, "the illusion that all therapy must be delivered in person is now fading," says one expert.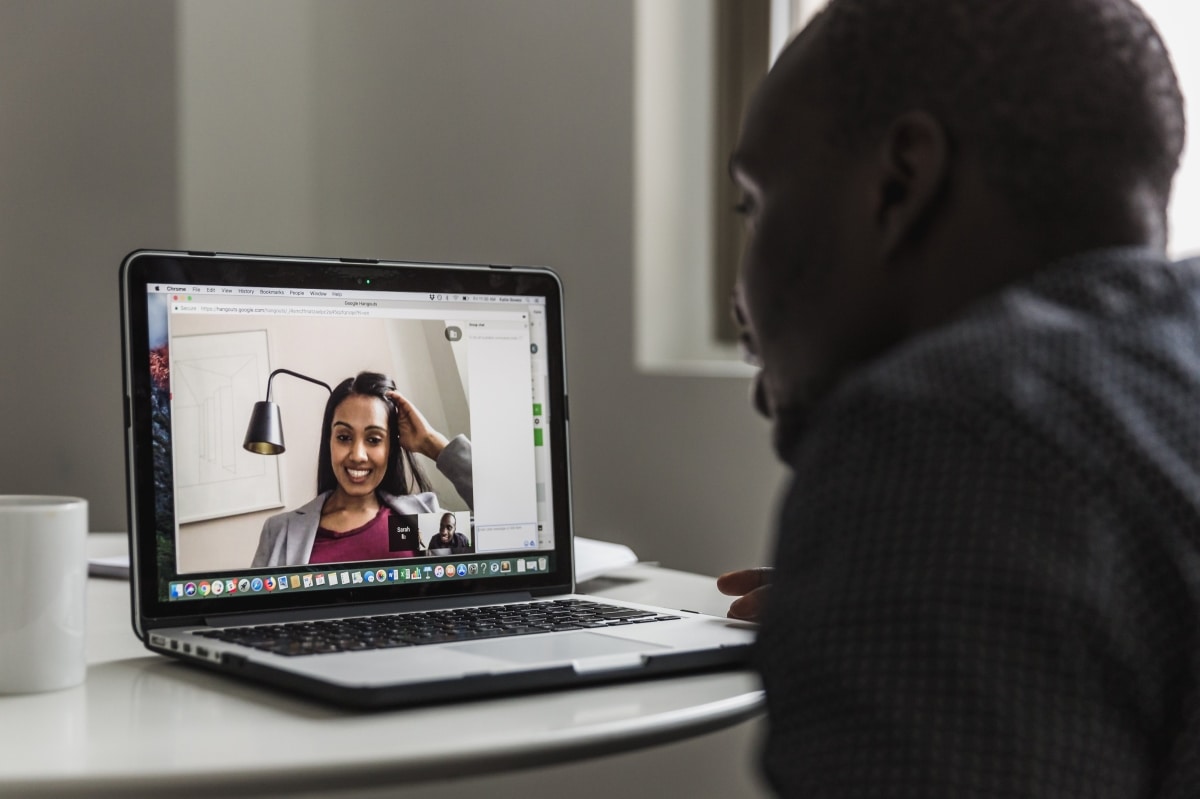 One particularly brutal side effect of the global pandemic is the staggering number of people currently working through mental health difficulties. 
Feelings of loneliness and isolation are particularly pervasive and widespread, in turn leading to stress, anxiety, and depression. Even now, months in, mental health numbers aren't exactly improving.
October 10 was World Mental Health Day and MobiHealthNews marked the day by taking a look at how technologies like VR, wearables, and AI have changed our approach to mental health management — especially now. Adding their own research to the discussion, Frost & Sullivan also shared five key technologies that are currently supporting mental health management. 
Transforming therapy
From their own research, Frost & Sullivan estimates that there have been "global investments of nearly $1.4 billion in 2020 for health-tech companies in the mental health management sector, with about 75% of it directed to the U.S. market." 
As Chandni Mathur, Digital Health Senior Industry Analyst at Frost & Sullivan explains that while we've seen increased instances of mental health struggles during the pandemic, we're seeing better access to treatment through technology.
"The silver lining from the pandemic has been the realization of the benefits and the deployment of various digital health solutions to manage the burden of chronic conditions. Consequently, investors have been extremely bullish on digital health, and this area has seen record investments in the first half of 2020 alone."
The five key technologies Frost and Sullivan identified that are currently supporting mental health management are:
The widespread adoption of

telehealth

and video consultations for therapy sessions.

F&S reports that

in 2020

, "the telehealth market is likely to experience a tsunami of growth, resulting in a year-over-year increase of 64.3% in the United States."

The use of

mobile apps and portals

for patient engagement.

Data analytics

, resulting from the use of the aforementioned digital solutions, that are then deployed into actionable insights for better, more personalized patient care.

The use of

Artificial Intelligence

— in the form of chatbots — for screening and to connect patients with the appropriate psychiatrist or therapist.

Virtual Reality

, in conjunction with traditional face-to-face therapy as part of a gamification approach to treatment, where patients virtually confront situations they struggle with.
"The illusion that all therapy must be delivered in person is now fading – and although there are benefits to meeting a therapist in person, a more hybrid model is starting to be seen as the norm now," explains Polly Haselton, clinical partnerships manager, and cognitive behavioral therapist at Oxford VR.
Looking ahead
"We will continue to see investments in telepsychiatry and healthcare applications that can collect patient data on their condition and outcomes," elaborates Mathur. 
"There is high demand for more holistic and scalable platform-based solutions. The ability for vendors to demonstrate clinical evidence and address the full spectrum, including most complex mental health conditions, will be critical for success."
Of course, it's important to remember that there are no one-size-fits-all approaches when it comes to using tech for mental health treatment. 
"With every patient having a unique condition, social status and requirement, personalized digital treatment plans will be important."
IoT + Data = Healthcare Intelligence
In the equation IoT + X = Intelligence, what role can patient and asset data play as the X factor?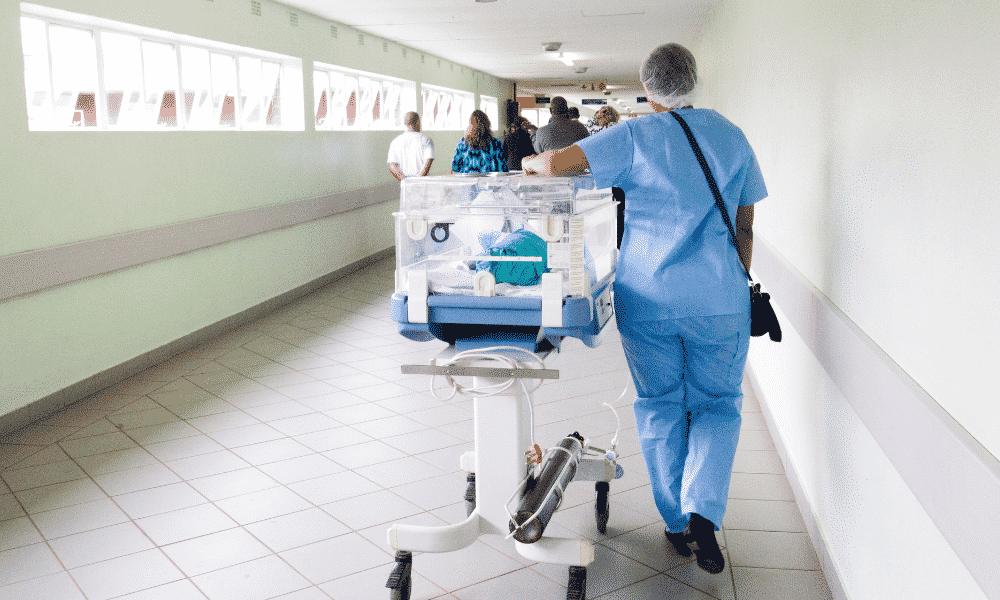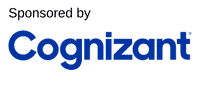 The essential premise of the Internet of Things — that a device can pick up vital information and relay that for processing through a Wi-Fi connection — is systematically shaving off inefficiencies in healthcare. This is especially welcome news in the United States where healthcare spending rose to a crushing $3.6 trillion in 2018, which amounts to nearly 18% of the overall economy. 
IoT in healthcare roughly falls into two buckets: Data from patients and data from institutional assets. Here's where judicious implementation of an IoT strategy helps:
Effective patient monitoring
Consumers are already familiar with the Apple Watch or FitBit to monitor physical activity, heart rate, sleep patterns and more. Physicians can rely on condition-specific monitors to deliver more relevant data. Monitoring of glucose levels from diabetics through an IoT-enabled wearable can help track insulin needs and gain a better handle on preventing complications. Such monitoring also empowers patients — they can read levels through a related mobile app — and gives them greater ability to participate in their healthcare strategy.
Decreases post-op costs
IoT-enabled wearables/sensors can monitor patient health after they have returned home from major surgeries and automatically alert the hospital if certain vitals look worrisome. Wearable and implantable stickers monitor heart rate. Smart bandages can keep an eye on wounds and watch for infection. Such remote monitoring of fairly routine vitals eliminates the need for the patient to be tethered to the hospital for extended periods after surgery. Remote IoT-enabled monitoring also enables tele-health where physicians can remotely work with patients who report problems. Pre-screening like this has the potential to decrease the need for readmission.
Tracking medical assets
IoT-enabled sensors on medical devices — and even staff — can help track assets more efficiently. Staff can bring X-ray machines and traveling IV units into service as needed, instead of wasting time tracking them down. Such data also helps hospitals forecast device utilization so they can better plan for need. Hospitals can also restrict access to specific drugs by allowing remote IoT-based monitoring of these medicines. Room sensors can read ID badges and only allow approved personnel into sensitive areas.
Predictive maintenance
IoT can spit out data not just about patient health — but also that of machines. If a refrigerator holding critical medicines is about to break down, a sensor connected to the unit can alert maintenance who can proactively attend to the machine before it goes out of order. Healthcare organizations must keep equipment running smoothly and IoT enables them to do so.
Reduce ER wait times
By IoT-enabled tracking of assets such as hospital beds and aligning them with patient needs healthcare organizations can dramatically decrease wait times in the emergency room. Mount Sinai Medical Center in New York City has used this strategy to cut wait times for half of its 59,000 annual ER patients.
While IoT is a powerful tool in healthcare, it must also play by the same rules that govern other devices and systems. IoT-enabled healthcare devices go through elaborate certification processes and conform to country-specific patient privacy laws. Since IoT in healthcare will often involve sharing and relaying of sensitive patient health information (PHI), organizations need to encrypt data and remove all identifiers before they can work with them at scale.
Skyrocketing healthcare costs demand efficiencies at scale. IoT and patient or asset data can deliver such prescriptive price reductions while still maintaining high care standards.
North America's first digital hospital launches second generation Command Centre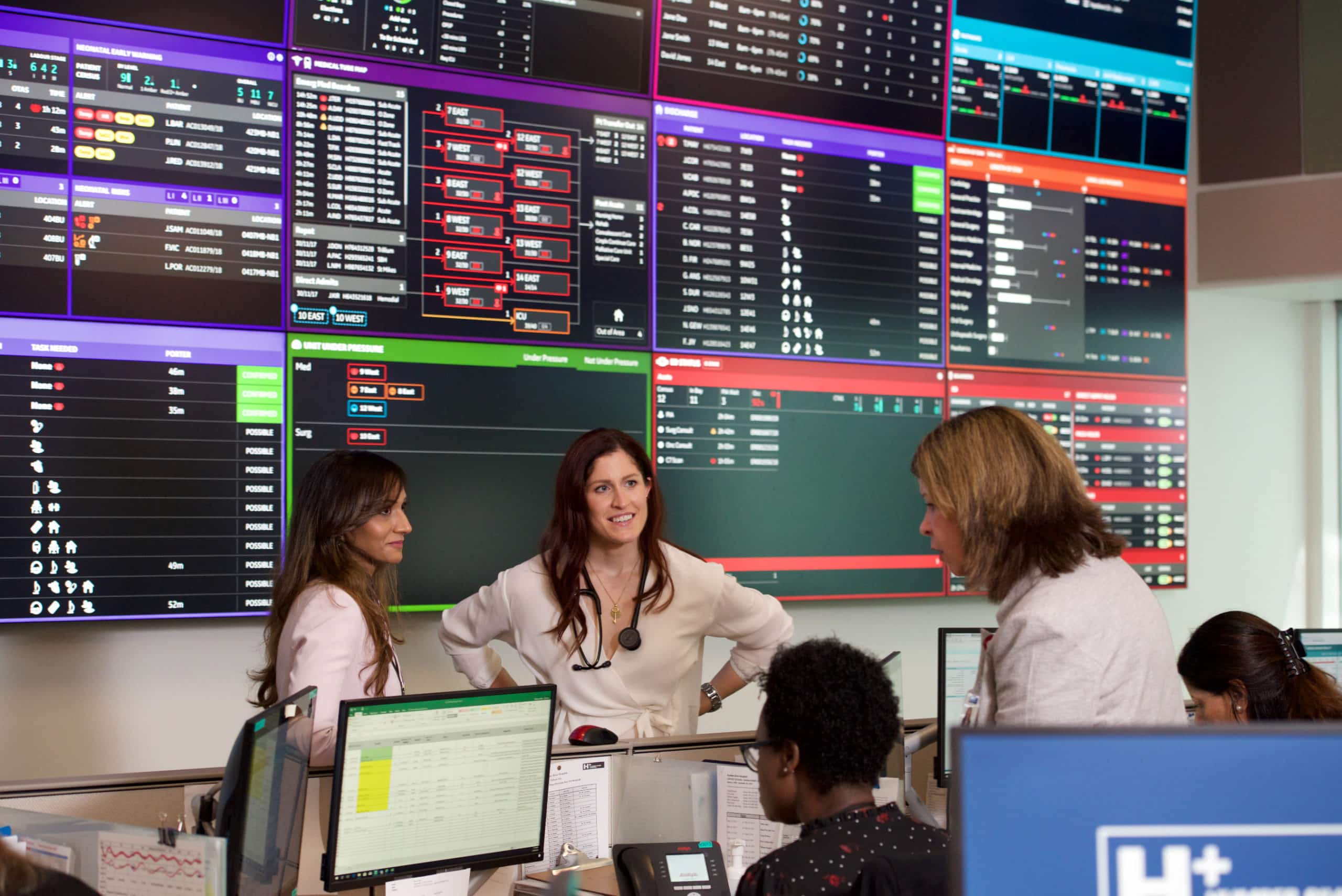 Do the words 'command centre' make you think of huge rooms with NASA scientists, expertly making sure a Mars rover lands safely on the Red Planet?
What if a command centre could revolutionize the patient experience in one of the busiest hospitals in North America, bringing a new standard of patient-centered, quality healthcare?
Combining Artificial Intelligence, Machine Learning, and professional expertise, Humber River Hospital in Toronto has launched the world's first clinical analytic applications, in partnership with GE Healthcare Partners (GEHC). 
Displayed on large-screen monitors at HRH's 4,500 square-foot Command Centre, these four new applications or analytic 'tiles' use "standardized early warning systems, predictive analytics, real-time information from multiple digital systems," alongside the professional expertise of experienced nurses.
Canadian Patient Safety Institute and Canadian Institute for Health Information data shows that 1 in 18 hospital stays in Canada involved at least one harmful event. This addition to the Command Centre means quicker alerts for clinical staff, and better protection for patients with conditions that make them vulnerable to risks of adverse events, or adverse outcomes.
The Humber River Hospital is the Greater Toronto Area's (GTA) largest acute care centre, serving a catchment area of more than 850,000 in the city's northwest. Opening in 2015, it was also North America's first fully digital hospital. 
Just two years later, HRH opened the first generation of its Command Centre, a data-driven 'mission control' offering real-time insight on patient flow, via advanced algorithms and predictive analytics. As a result, the hospital has "unlocked" the equivalent of 35 additional beds — and the ability to treat thousands of additional patients.
Get an inside look at HRH's Generation 2 Command Centre: