14 miners trapped in Colombian coal mine
Fourteen miners are trapped in a coal mine in northern Colombia after an underground explosion, the mayor of the town said on Tuesday.
A miner who was above ground at the time was injured by the explosion Monday afternoon, sustaining "burns all over his body," according to mayor Manuel Pradilla of Zulia, near the Venezuelan border. 
The man was in a stable condition in hospital. 
"We are not losing hope, we hope that the 14 trapped people can be found alive," Pradilla told Colombian TV.
Family members of the missing miners gathered at the site, many in tears, waiting for news from rescue workers searching for survivors. 
The cause of the blast was as yet unknown. 
Mining and crude oil represent Colombia's main exports.
Latin America's fourth largest economy recorded 148 fatalities in mining accidents in 2021.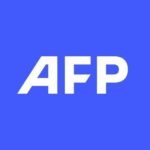 With 2,400 staff representing 100 different nationalities, AFP covers the world as a leading global news agency. AFP provides fast, comprehensive and verified coverage of the issues affecting our daily lives.
World Bank creates fund to better prevent, respond to pandemics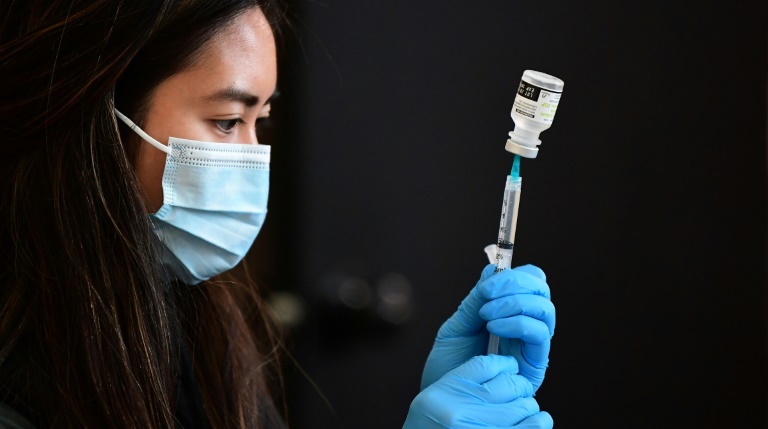 The World Bank's board on Thursday approved creation of a fund meant to finance investments in strengthening the fight against pandemics.
The fund will support prevention, preparedness and response (PPR), with a focus on low- and middle-income countries, the bank said in a statement.
"The devastating human, economic, and social cost of Covid-19 has highlighted the urgent need for coordinated action to build stronger health systems and mobilize additional resources," it said.
The World Bank added that the fund, which it aims to open later this year, was developed under the leadership of the United States, Italy and Indonesia as part of their G20 presidencies, and with broad support from the G20.
It will be used in a number of areas, including disease surveillance, with more than $1 billion in commitments already announced.
"The World Bank is the largest provider of financing for PPR with active operations in over 100 developing countries to strengthen their health systems," World Bank President David Malpass said in the statement.
The so-called financial intermediary fund (FIF) will provide financing to "complement the work of existing institutions in supporting low- and middle-income countries and regions to prepare for the next pandemic," the World Bank said.
The World Health Organization is a stakeholder in the project and will provide technical expertise, its president Tedros Adhanom Ghebreyesus said.
US President Joe Biden said more than 1 million Americans and millions of people around the world have lost their lives to Covid-19, underscoring the importance of boosting investment in pandemic preparedness.
"When it comes to preparing for the next pandemic, the cost of inaction is greater than the cost of action," Biden said in a statement late Thursday. "Investing in preparedness now is the right thing and the smart thing to do."
In a separate statement earlier in the day, US Treasury Secretary Janet Yellen called the fund "a major achievement that will help low- and middle-income countries be better prepared for the next pandemic."
"Even as we continue to work to end Covid-19, today's decision by World Bank shareholders will help bolster capacity to prevent, detect, and respond to future pandemics," she said.
A spokesperson for the World Bank told AFP that if the Covid-19 pandemic is still ongoing when the fund is implemented, it could be used to provide support against the current as well as future pandemics.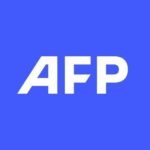 With 2,400 staff representing 100 different nationalities, AFP covers the world as a leading global news agency. AFP provides fast, comprehensive and verified coverage of the issues affecting our daily lives.
Asian markets struggle as traders gripped by recession fear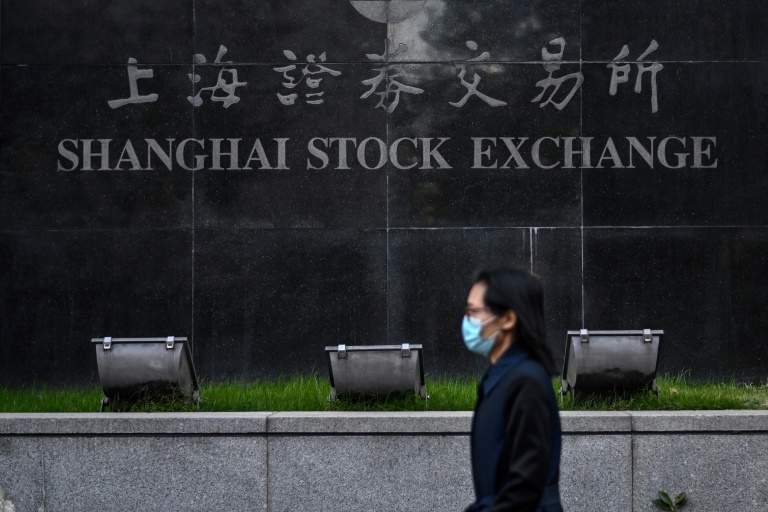 Asian markets struggled again Friday following another selloff on Wall Street fuelled by recession fears, with warnings of a bleak outlook for the global economy as central banks slam on the brakes to battle soaring inflation.
Data showing US consumers — the backbone of the world's top economy — were growing increasingly reticent about spending dealt a fresh blow to equities Thursday, with the S&P 500 suffering its worst January-June since 1970.
With the war in Ukraine showing no sign of ending — keeping energy costs elevated — there is an expectation that borrowing costs will continue to rise and send economies into recession.
"If anyone thinks that equities can rally into the back of the year, they are making the assumption that the Fed is going to let go of its entire focus on price stability and step back from that," Seema Shah, at Principal Global Investors, told Bloomberg Television.
"We have a very different view. We think things are going to get pretty tough."
After a broad retreat on Thursday in Asia, markets battled to recover but with little conviction.
Tokyo, Shanghai, Seoul, Taipei and Bangkok all fell, though there were small gains in Sydney, Singapore, Manila and Jakarta.
Hong Kong was closed for a holiday.
Losses across world markets this week come after a rally last week fuelled by hopes that an economic slowdown or signs of recession would lead central banks to ease off their monetary tightening drive.
But comments from top finance chiefs, including Federal Reserve boss Jerome Powell, suggest they are willing to endure the pain of a contraction as long as they can rein in prices — which are rising at their fastest pace in 40 years.
"With central banks shifting towards accepting that monetary tightening is impossible without some economic damage, the market narrative has swung 180 degrees this week," said SPI Asset Management's Stephen Innes.
He added that sharp rate hikes by the Fed and other central banks were being front-loaded in the hope inflation will ease earlier and allow them to cut borrowing costs more quickly.
"The hope is that by the November midterm elections, when the economy has chilled enough, it will be possible to pause or at least significantly slow further hikes to allow investors to enjoy a Santa Claus rally; otherwise, it could be a winter of discontent," Innes said.
However, markets strategist Louis Navellier suggested that the economy was not in as bad a shape as feared.
"The amazing thing is that we are not in an 'earnings recession' and the analyst community remains largely positive," he said in a note.
"Frankly, the analyst community is smarter than the macro strategists that keep calling for a recession. The bottom line is fear sells, so negative news continues to overpower positive analyst comments."
Oil prices ticked higher but still headed for a third successive week of losses owing to concerns that a recession will hit demand.
That has overshadowed a tight market caused by sanctions on Russia over its Ukraine invasion and an expected jump in demand from China as it emerges from its Covid lockdowns.
Innes added: "With energy bulls having a good run this year, investors seem more inclined to take money off the table in the face of growing uncertainty as the energy crisis moves onto the global recession phase.
"As the adage goes, the best cure for high prices is high prices."
– Key figures at around 0230 GMT –
Tokyo – Nikkei 225: DOWN 0.9 percent at 26,159.53 (break)
Shanghai – Composite: DOWN percent at 3,394.99
Hong Kong – Hang Seng Index: Closed for a holiday
West Texas Intermediate: UP 0.5 percent at $106.26 per barrel
Brent North Sea crude: UP 0.6 percent at $119.66 per barrel
Dollar/yen: DOWN at 135.32 yen from 135.75 yen Thursday
Euro/dollar: DOWN at $1.0465 from $1.0487 
Pound/dollar: DOWN at $1.2144 from $1.2177
Euro/pound: UP at 86.18 pence from 86.08 pence
New York – Dow: DOWN 0.8 percent at 30,775.43 (close)
London – FTSE 100: DOWN 2.0 percent at 7,169.28 (close)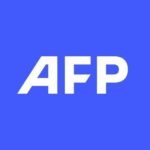 With 2,400 staff representing 100 different nationalities, AFP covers the world as a leading global news agency. AFP provides fast, comprehensive and verified coverage of the issues affecting our daily lives.
Crypto lending world sways under risk and turmoil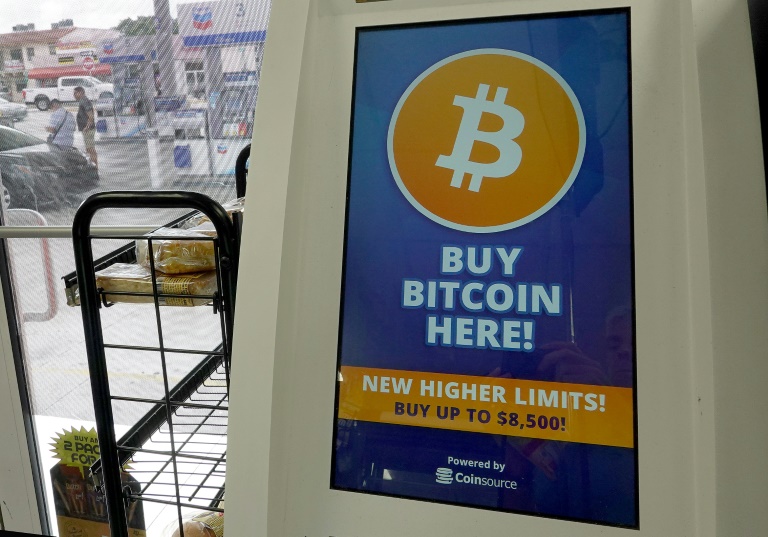 Starting with the lofty goal of competing with traditional banks, cryptocurrency lending giants and their clients now face financial ruin due to their appetite for risk and a paucity of regulatory guardrails.
Celsius Network, which suspended withdrawals in mid-June, had advertised a seemingly difficult-to-reconcile mix of interest rates, charging just 0.1 percent for loans, but paying more than 18 percent on deposits.  
Weeks later, savings accounts, that amounted to $11.8 billion in mid-May, remained frozen.
"Celsius is going bankrupt one way or another," said Omid Malekan, a professor at Columbia University. "Even if they recoup 98 cents on the dollar for their depositors, no one would ever want to use it." 
Since then, other operators have faced a similar fate, from CoinFlex to Babel Finance, which also tried their hand at lending and had to freeze withdrawals, while Voyager Digital had to limit them.
These platforms allowed clients to deposit cryptocurrencies, and either receive interest or borrow digital money by using their savings as collateral. 
"It's a real shame things got to this point," said one Celsius user contacted on the Reddit platform, who claimed to have over $350,000 tied up on with the lender.
"Clearly Celsius should have planned for this kind of scenario," the user added, speaking on condition of anonymity.
The devastating sequence started with the sharp decline of cryptocurrencies, including bitcoin which lost nearly 60 percent of its value in the past six months.
The plummeting value — which dropped as global inflation accelerated and Russia's invasion of Ukraine rattled the world economy — led to a chain reaction and forced borrowers to provide new financial guarantees or immediately repay loans.
Some borrowers, such as the Singaporean investment firm Three Arrows Capital which is now in liquidation, could not provide the creditors enough cash to cover withdrawals and froze client accounts.
"The majority of these companies had provided uncollateralized or undercollateralized loans," said Antoni Trenchev, co-founder of Nexo, another crypto platform that he said avoided trouble by following a stricter lending policy and "prudent risk management." 
Unlike banks, these lenders were not required to hold cash in reserve against bad loans.
– 'Deep need for regulation' –
A handful US states have opened or expanded investigations into Celsius, and some, including Alabama, last year ordered the platform to stop lending to their residents.
"I do expect there to be a very strong crackdown across the board," Malekan said. "There's a lot of fodder there for governments to go after."
Despite the turbulence, most observers expect cryptocurrencies to recover from the current lending trouble and don't believe this spells an end for loans in the sector. 
"It's not the worst crisis crypto has had," said Charles Jansen at S&P Global Ratings. 
Malekan said the situation offers an opportunity to weed out weaker firms.
"During a bear market, you learn which were the projects that have a core value proposition and solve an actual problem, versus which are the ones that were just a pipe dream."
Some, like Trenchev, expect a major consolidation in the sector with healthy operators gobbling up those that are struggling.
The episode also has raised awareness of the risks of a lack of government oversight. 
"There is a deep need for regulation, which is something that everybody in the field agrees on," said Jansen, whose company is vying to be recognized as risk assessor in the crypto world.
In the absence of a specific regulatory framework market watchdog, the Securities and Exchange Commission, has been taking the lead but largely with punitive steps.
Several bills have been introduced in the US Congress in recent months that aim to address the need for closer oversight, but a bipartisan Senate proposal from Republican Cynthia Lummis and Democrat Kirsten Gillibrand has been gaining momentum. 
The bill has been well received by the crypto community, especially because it empowers the sector's preferred regulator, the Commodity Futures Trading Commission, over the SEC. 
Some critics see the proposal as too accommodating. 
"It's bipartisan in the sense that senators from different parties are giving the crypto industry pretty much what it wants," tweeted Hilary Allen, a professor at American University's Washington College of Law. 
"It gives most jurisdiction over crypto assets to the CFTC, which has no investor protection mandate and far fewer resources than the SEC," she added.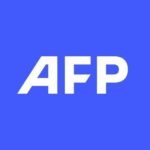 With 2,400 staff representing 100 different nationalities, AFP covers the world as a leading global news agency. AFP provides fast, comprehensive and verified coverage of the issues affecting our daily lives.