After long trek to Davos, Ukrainians await more Western aid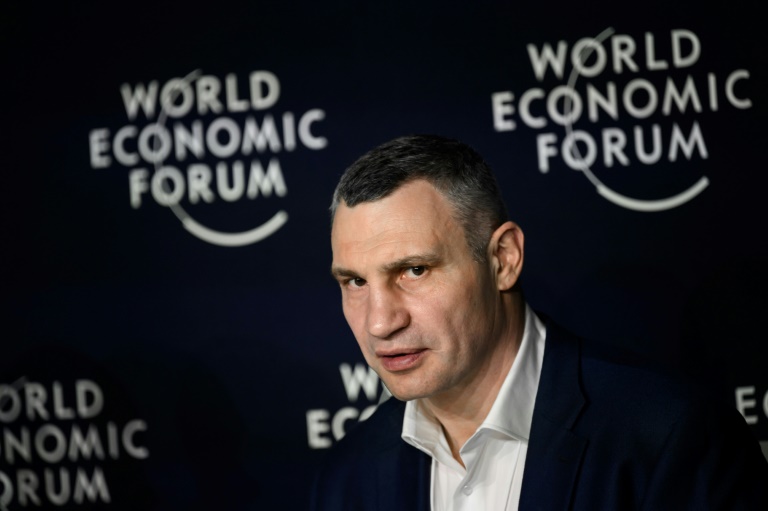 Ukraine's foreign minister, lawmakers and mayors made long journeys by car, train and plane to the Swiss Alps to convince global elites to send more help to repel Russian invaders.
As the four-day World Economic Forum in Davos wrapped up on Thursday, they were returning home without the heavy weapons they desperately want or the new sanctions they demand against Moscow.
But while major announcements were not expected in Davos, the summit gave the Ukrainians a chance to press the world's political and business leaders face-to-face for urgent help after three months of fighting.
Ivan Fedorov, the mayor of the southeastern city of Melitopol, drove from Zaporizhzhia to Warsaw, then by plane to Zurich, and again by car from Zurich to Davos — a two-day trek.
"It's very important for us (to come to Davos) because for a long time Russian propaganda and diplomacy worked very well," Fedorov told AFP.
"Civilised countries must be united with Ukraine… not with their words but with their deeds," said Fedorov, who was held for several days by Russian forces in March.
President Volodymyr Zelensky led the pleas in a headline speech via videolink at the start of the confab, while the Ukrainian delegation included the star power of Kyiv mayor, Vitali Klitschko, and his brother Wladimir, the former heavyweight boxers.
"Usually, Davos is considered a place where people only talk, but we took the opportunity to also discuss and agree on some issues with our counterparts," said Foreign Minister Dmytro Kuleba, who travelled by train, car and plane.
– 'Russian War Crimes House' –
The gathering was also a chance for Ukraine to push its case to gain candidate status to join the European Union.
Ukrainian officials and lawmakers took the opportunity to meet corporate chief executives as Kyiv seeks help to rebuild the country.
Another major concern raised in Davos was the Russian blockade preventing Ukraine, once the world's breadbasket, from exporting its wheat to countries that depend on it.
Kuleba said Ukraine was in talks with the United Nations on the idea of opening a safe passage for ships out of the port of Odessa, which would require de-mining the harbour and getting security guarantees from Moscow.
But the main refrain in Davos was Kyiv's more immediate need for military help to defeat a better-armed Russia. 
To press their case, they reminded the world of the atrocities of conflict.
With Russians banned from attending this year's meeting, Ukraine took over Moscow's usual residence in Davos, turning the "Russia House" into the "Russian War Crimes House" and covering its walls with images of dead bodies.
Zelensky used Davos to urge the West to show more unity with Ukraine, singling out Hungary for holding up an EU embargo on Russian oil, while Kuleba lamented that some are "dragging their feet" on providing heavy weapons.
Washington and European countries have poured billions of dollars' worth of arms into Ukraine, but Kuleba appealed for multiple-launch rocket systems to match Russian firepower.
– 'Full-court press' –
The Ukrainians also made it clear that the endgame of the war should be defeating Russia, not ceding territory as former US secretary of state Henry Kissinger suggested in a video appearance at the WEF.
German Chancellor Olaf Scholz, who addressed the forum on its last day, said Russian President Vladimir Putin will not be allowed to dictate peace in Ukraine.
"Our goal is crystal clear — Putin must not win this war. And I am convinced that he will not win it," Scholz said.
Scholz, however, did not directly address Ukrainian criticism that Berlin was not moving fast enough in supplying tanks and armoured vehicles. 
Alexander Stubb, the former prime minister of Finland, said he had advised Ukrainian delegates that they should use Davos as a "communication exercise".
"The West is strongly on their side, but there's always the risk of war fatigue," Stubb told AFP, adding that the Ukrainians should use a "full-court press".
"I do think Davos is the right place to communicate," said Stubb, now the director of the School of Transnational Governance at the European University Institute.
The lobbying may have worked, with Kuleba saying that "some weapons that we discussed here… will be on their way pretty soon."
He conceded, however, that he "will arrive in Kyiv before new weapons arrive or new sanctions are introduced".
"But this is the political process," he said. "It takes time."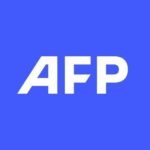 With 2,400 staff representing 100 different nationalities, AFP covers the world as a leading global news agency. AFP provides fast, comprehensive and verified coverage of the issues affecting our daily lives.
French energy giants urge consumers to cut back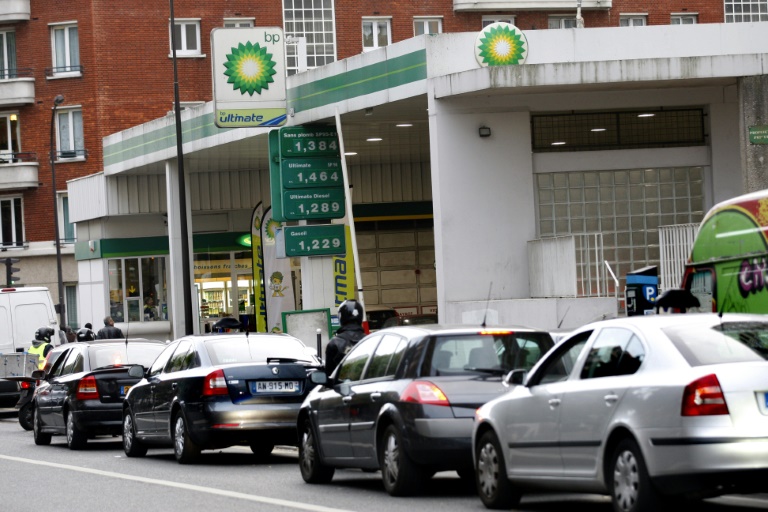 Consumers should start cutting back on their energy use immediately, the bosses of France's three big energy companies urged Sunday, warning of social tensions next winter unless reserves are replenished.
"The effort has to be immediate, collective and massive," Patrick Pouyanne of TotalEnergies, Jean-Bernard Levy of EDF and Catherine MacGregor of ENGIE wrote in an op-ed piece in the JDD weekly.
The call came after the French government said this week it aimed to have its natural gas reserves at full capacity by autumn as European countries brace for supply cuts from major supplier Russia with the Ukraine war dragging on, and would build a floating terminal to receive more gas supplies by ship.
The three energy bosses said in the article that European energy production was further hampered by hydro-electric production suffering from drought.
"The surge in energy prices resulting from these difficulties threatens our social and political fabric and impacts families' purchasing power too severely," they said, adding: "The best energy is the one we don't use."
They said "every consumer and every company must change their habits and immediately limit their energy consumption, be it of electricity, gas or oil products".
Replenishing reserves of natural gas over the summer is a priority, as is "eliminating the national waste" of energy, they said.
France is less dependent than neighbour Germany on Russian gas deliveries as it covers close to 70 percent of its electricity needs from nuclear energy.
But according to the International Energy Agency (IEA), France needs to accelerate the deployment of low-carbon energy technologies and energy efficiency solutions if it wants to reach its energy and climate targets.
France notably needs "more sustained and consistent policies" to develop alternatives to fossil fuels, such as wind and solar energy, the IEA said.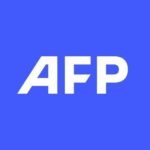 With 2,400 staff representing 100 different nationalities, AFP covers the world as a leading global news agency. AFP provides fast, comprehensive and verified coverage of the issues affecting our daily lives.
Sri Lanka hikes fuel prices as US delegation arrives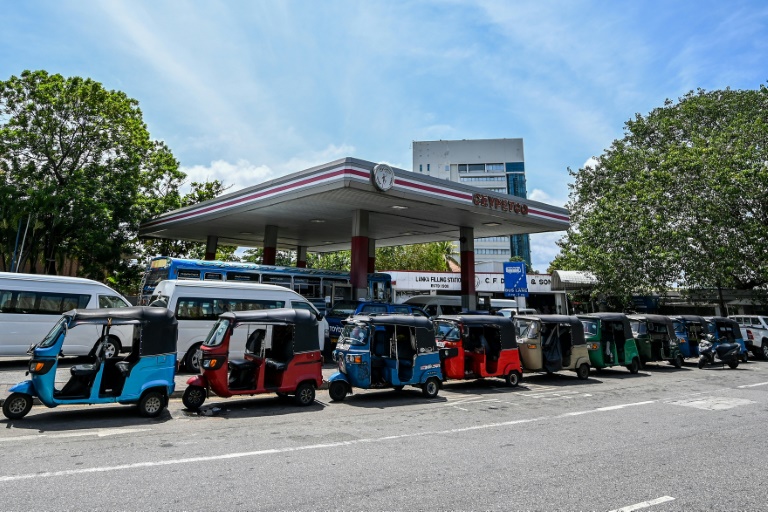 Sri Lanka hiked fuel prices on Sunday, creating further pain for ordinary people as officials from the United States arrived for talks aimed at alleviating the island's dire economic crisis.
Ceylon Petroleum Corporation (CPC) said it raised the price of diesel, used widely in public transport, by 15 percent to 460 rupees ($1.27) a litre while upping petrol 22 percent to 550 rupees ($1.52).
The announcement came a day after Energy Minister Kanchana Wijesekera said there would be an indefinite delay in getting new shipments of oil.
Wijesekera said oil due last week had not turned up while shipments scheduled to arrive next week would also not reach Sri Lanka due to "banking" reasons.
Wijesekera apologised to motorists and urged them not to join long queues outside pumping stations. Many have left their vehicles in queues hoping to top up when supplies are restored.
Official sources said the island's remaining fuel supply was sufficient for about two days, but that authorities were saving it for essential services. 
– US assesses crisis –
A delegation from the US Treasury and the State Department arrived for talks to "explore the most effective ways for the US to support Sri Lankans in need", the US embassy in Colombo said.
"As Sri Lankans endure some of the greatest economic challenges in their history, our efforts to support economic growth and strengthen democratic institutions have never been more critical," US ambassador Julie Chung said in a statement.
The embassy said it had committed $158.75 million in new financing in the past two weeks to help Sri Lankans.
The UN has already issued an emergency appeal to raise $47 million to feed the most vulnerable segments of the island's 22 million people.
About 1.7 million residents need "life-saving assistance", according to the UN, with four out of five people reducing their food intake due to severe shortages and galloping prices.
Last week, the government closed non-essential state institutions and schools for two weeks to reduce commuting because of the energy crisis.
Several hospitals across the country reported a sharp drop in the attendance of medical staff due to the fuel shortage.
Prime Minister Ranil Wickremesinghe warned parliament on Wednesday that more hardships were on the way.
"Our economy has faced a complete collapse," Wickremesinghe said. "We are now facing a far more serious situation beyond the mere shortages of fuel, gas, electricity and food."
Unable to repay its $51 billion foreign debt, the government declared it was defaulting in April and is negotiating with the International Monetary Fund for a possible bailout.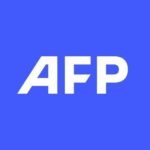 With 2,400 staff representing 100 different nationalities, AFP covers the world as a leading global news agency. AFP provides fast, comprehensive and verified coverage of the issues affecting our daily lives.
Inflation a thorn in the side of Bulgaria rose oil makers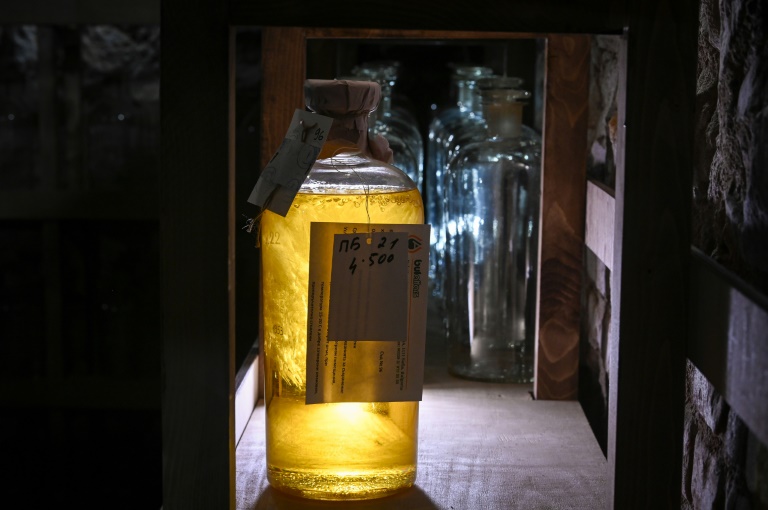 Business is not a bed of roses for Bulgaria's rose oil makers these days.
Made from Damask roses grown in the aptly named Rose Valley, the oil is a vital ingredient in the perfumes made by the world's top luxury brands such as Christian Dior, Estee Lauder and Chanel.
But a heatwave has slashed this year's harvest of rose petals, labour is hard to find and the global surge in energy prices has increased costs for a product so precious that it is dubbed "liquid gold".
This year's oil will be "considerably more expensive," Plamen Stankovski, a partner at rose oil producer and exporter Bulattars, told AFP in his distillery near Pavel Banya, in Bulgaria's famed Rose Valley.
Production costs for one kilogram of rose oil stood at around 6,000 euros ($6,300) in 2021, but they have surged by as much as 40 percent this year.
The price of petals alone doubled since last year, according to producers.
This means that a 4.5-kilo glass jar filled with the thick, golden-yellow oil could sell for more than 45,000 euros this year.
Bulgaria is the world's top rose oil maker along with Turkey and the distilleries to make the precious substance run on natural gas, diesel and fuel oil — commodities whose prices soared after Russia invaded Ukraine in late February.
"The price of fuel has gone up two or even three times," Stankovski said.
– 'Not all roses' –
Small amounts of rose oil are used in almost every high-quality perfume — not for its aroma, but because its fixative qualities help blend other ingredients and prolong the scent on the skin. 
To produce it, huge amounts of petals are boiled in massive metal vats. The vapours are then distilled to separate the oil in a process nearly unchanged since the days of the Ottoman empire in the 17th century.
On his family's rose fields near Pavel Banya, Dimitar Dimitrov laments that a chronic labour shortage has plagued the sector for years.
"Picking is the most expensive as it is done solely by hand. If you don't pick the open roses today, tomorrow they're gone," said the 40-year-old, who plucked petals with his father and brother-in-law. 
Fertiliser, fuel, ploughing and pruning have all become more expensive, he said.
With petal prices almost doubling, he said he hoped "this will cover at least our production costs so we don't end up in the red".
To make things worse, a heatwave scorched rose buds before they could open, slashing yields and reducing the picking season by half.
The flowers that survived excrete less oil. To extract one kilo of rose oil, 4,000 kilograms of petals are now needed, 15 percent more than usual.
"We are worried by the increased cost of our production," said exporter Filip Lissicharov, CEO of the Enio Bonchev Production company in the nearby village of Tarnichane.
"The picture is not all roses," he added.
More fuel is now needed to sustain production, which is interrupted by irregular petal deliveries, but the industry association's calls for fuel subsidies have thus far gone unanswered by the government. 
Rose oil production is expected to drop below its usual annual haul of 2.5 tonnes.
– Certified as 'pure' –
Nearly 100 percent of the oil produced in Bulgaria is exported to places such as France, Germany, Switzerland, the United States, China, Japan, South Korea and Taiwan.
Lissicharov is anxious about how the market will react to higher prices.
"There's interest (from buyers)," he said. "But whether this interest will turn into deals depends on the price."
To prevent counterfeit products from entering the market, the oil is certified by a few designated labs, such as the state Bulgarska Rosa Laboratory in Sofia.
The product leaves the lab in hermetically-sealed aluminium flasks with a label that guarantees "100-percent pure and natural genuine Bulgarian rose oil".
Cutting corners, Stankovski said, is not an option: "Regardless of our troubles, we will preserve the high quality of the rose oil."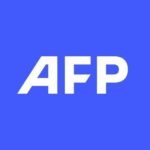 With 2,400 staff representing 100 different nationalities, AFP covers the world as a leading global news agency. AFP provides fast, comprehensive and verified coverage of the issues affecting our daily lives.