Airbnb stops booking stays in China: source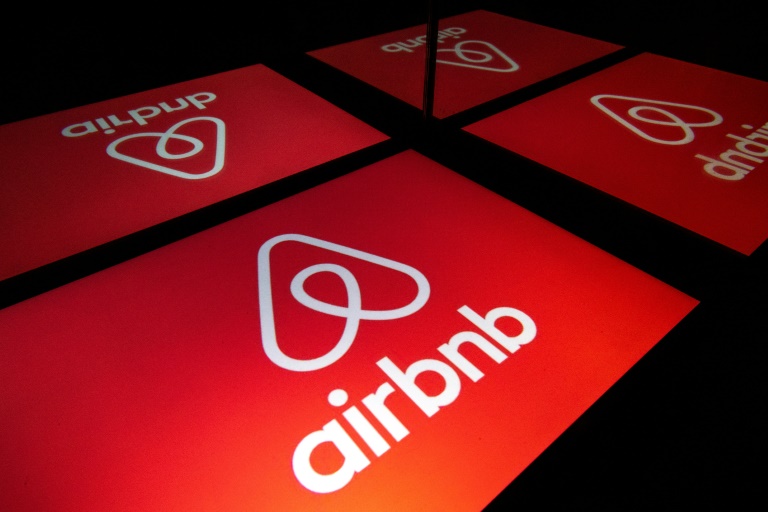 Home rental service Airbnb is shutting down its business in China as a pandemic lockdown shows no sign of ending there, a source close to the company told AFP Monday.
Airbnb will no longer book stays or visitor "experiences" in China, focusing instead on helping people there with travel plans outside the country, the source said.
The San Francisco based company declined to comment.
Airbnb launched its business in China six years ago, and has booked stays at homes there for some 25 million guests. Bookings at residences in China have accounted for only one percent of Airbnb bookings in recent years, the company has reported.
Airbnb faced strong competition in China, and Covid-19 made its operations there more complicated and expensive.
China has persisted with its zero-Covid policy, imposing hard lockdowns and movement restrictions on several cities, even as much of the rest of the world has transitioned to living with the coronavirus.
The curbs, including stay-at-home orders in the economic hub of Shanghai and creeping restrictions across Beijing, have inflicted a heavy economic toll.
Airbnb expects outbound tourism from China that had been booming prior to the pandemic to rebound as Covid-19 restrictions ease and borders reopen.
Bookings on Airbnb hit a new high in this year's first quarter, the firm said in a recent earnings report, signalling that travel demand stifled by the Covid-19 pandemic is being unleashed.
Despite the Omicron surge and a persistent level of infections, Airbnb bookings for lodging and travel "experiences" topped 102 million in the first three months of this year, setting a new quarterly record, the company said in an earnings release.
"Guests are booking more than ever before," Airbnb told shareholders in a letter.
"Looking ahead, we see strong sustained pent-up demand."
The company said that trends of people booking stays away from urban areas and staying relatively close to home continue, but that guests are returning to cities and making cross-border trips.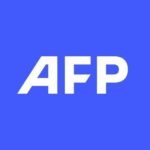 With 2,400 staff representing 100 different nationalities, AFP covers the world as a leading global news agency. AFP provides fast, comprehensive and verified coverage of the issues affecting our daily lives.
Major US banks can weather severe economic downturn: Fed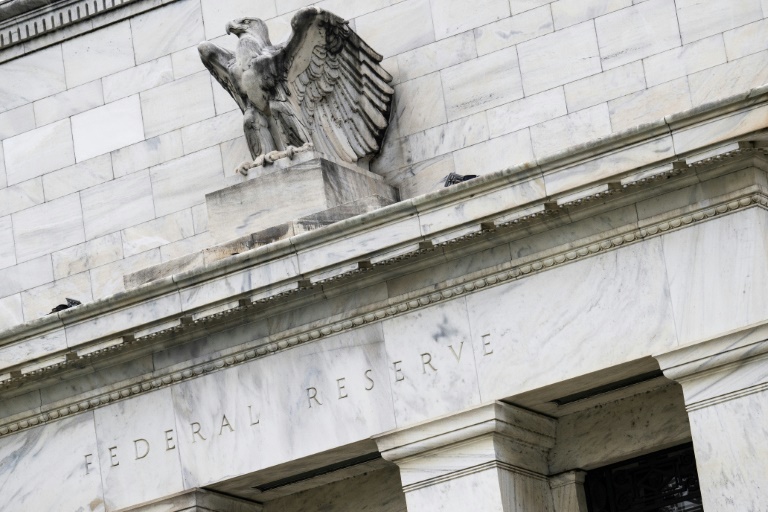 The largest banks operating in the US market have sufficient resources to withstand a severe economic downturn and continue providing financing to American families and firms, the Federal Reserve said Thursday.
The Fed subjected 33 banks to its annual "stress test" exercise, to gauge whether they would be able to weather a steep global recession.
In the hypothetical crisis, financial markets plummet, commercial real estate and corporate debt markets face substantial strain, US unemployment reaches 10 percent and the economy contracts by 3.5 percent.
The results "showed that banks continue to have strong capital levels, allowing them to continue lending to households and businesses during a severe recession," the Fed said. 
The scenario for this year's test was even bleaker than the one used last year, but the outcome was the same, showing all the banks would maintain a sufficient "cushion" despite total projected losses of $612 billion, according to the report.
"Despite the larger post-stress decline this year… capital ratios remain well above the required minimum levels throughout the projection horizon" of nine quarters, the report said.
The stress tests, implemented in the wake of the 2008 global financial crisis, apply to banks with at least $100 billion in total assets, including the top tier designated as "global systemically important banks."
Smaller banks are only subjected to the stress tests every two years, so the results are not directly comparable to 2021, which tested 23 institutions.
Among the banks examined in both years, there were an additional $50 billion in losses under the tougher scenario, a Fed official told reporters.
However, the official stressed that the dire case applied is only hypothetical and not a forecast.
With the results in hand, banks can announce any plans for dividend payments and share buybacks starting Monday at 2030 GMT, the official said.
The Fed ordered limits to such distributions in June 2020 as the coronavirus pandemic caused a sharp economic downturn, but relaxed the restrictions in December 2020 before removing them following last year's tests.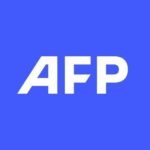 With 2,400 staff representing 100 different nationalities, AFP covers the world as a leading global news agency. AFP provides fast, comprehensive and verified coverage of the issues affecting our daily lives.
Apple, Android phones targeted by Italian spyware: Google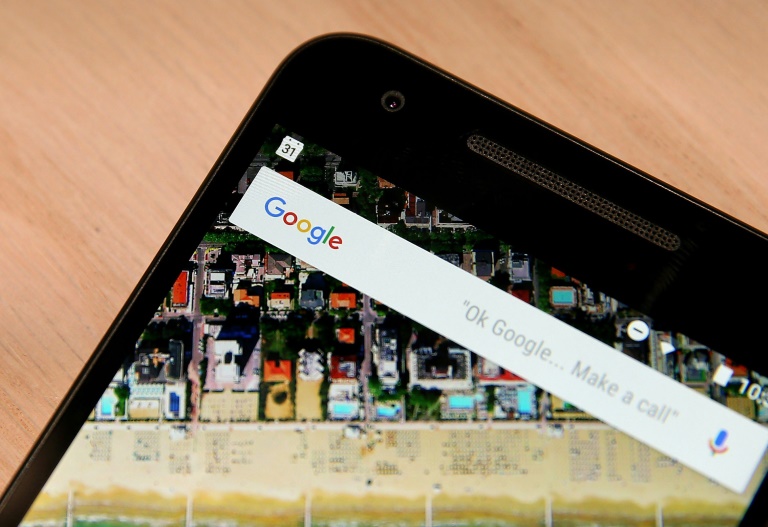 An Italy-based firm's hacking tools were used to spy on Apple and Android smartphones in Italy and Kazakhstan, Google said Thursday, casting a light on a "flourishing" spyware industry.
Google's threat analysis team said spyware made by RCS Lab targeted the phones using a combination of tactics including unusual "drive-by downloads" that happen without victims being aware.
Concerns over spyware were fueled by media outlets reporting last year that Israeli firm NSO's Pegasus tools were used by governments to surveil opponents, activists and journalists.
"They claim to only sell to customers with legitimate use for surveillanceware, such as intelligence and law enforcement agencies," mobile cybersecurity specialist Lookout said of companies like NSO and RCS.
"In reality, such tools have often been abused under the guise of national security to spy on business executives, human rights activists, journalists, academics and government officials," Lookout added.
Google's report said the RCS spyware it uncovered, and which was dubbed "Hermit", is the same one that Lookout reported on previously.
Lookout researchers said that in April they found Hermit being used by the government of Kazakhstan inside its borders to spy on smartphones, just months after anti-government protests in that country were suppressed.
"Like many spyware vendors, not much is known about RCS Lab and its clientele," Lookout said. "But based on the information we do have, it has a considerable international presence."
– Growing spyware industry –
Evidence suggests Hermit was used in a predominantly Kurdish region of Syria, the mobile security company said.
Analysis of Hermit showed that it can be employed to gain control of smartphones, recording audio, redirecting calls, and collecting data such as contacts, messages, photos and location, Lookout researchers said.
Google and Lookout noted the spyware spreads by getting people to click on links in messages sent to targets.
"In some cases, we believe the actors worked with the target's ISP (internet service provider) to disable the target's mobile data connectivity," Google said.
"Once disabled, the attacker would send a malicious link via SMS asking the target to install an application to recover their data connectivity."
When not masquerading as a mobile internet service provider, the cyber spies would send links pretending to be from phone makers or messaging applications to trick people into clicking, researchers said.
"Hermit tricks users by serving up the legitimate webpages of the brands it impersonates as it kickstarts malicious activities in the background," Lookout researchers said.
Google said it has warned Android users targeted by the spyware and ramped up software defenses. Apple told AFP it has taken steps to protect iPhone users.
Google's threat team is tracking more than 30 companies that sell surveillance capabilities to governments, according to the Alphabet-owned tech titan.
"The commercial spyware industry is thriving and growing at a significant rate," Google said.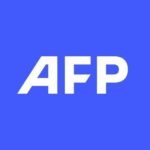 With 2,400 staff representing 100 different nationalities, AFP covers the world as a leading global news agency. AFP provides fast, comprehensive and verified coverage of the issues affecting our daily lives.
US orders all Juul vaping products off the market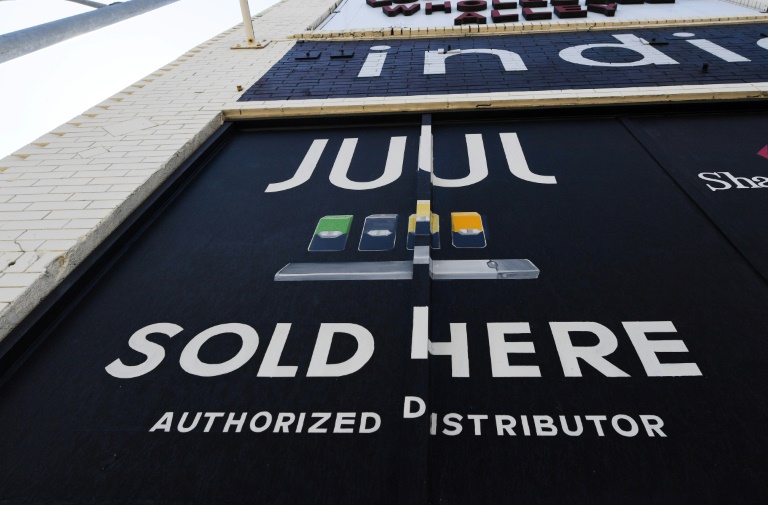 The US Food and Drug Administration on Thursday said it was ordering all products produced by Juul Labs off the market after finding the vaping giant had failed to address certain safety concerns.
The decision, which Juul said it would appeal, clears the way for rival brands to increase their share of the market it once dominated.
It is also a blow for tobacco giant Altria, maker of Marlboro cigarettes, which acquired a 35 stake in Juul in 2018 to diversify its business strategy in the face of falling smoking rates.
"Today's action is further progress on the FDA's commitment to ensuring that all e-cigarette and electronic nicotine delivery system products currently being marketed to consumers meet our public health standards," said FDA Commissioner Robert Califf in a statement. 
Products affected include the Juul device and its pods, which currently come in the flavors Virginia tobacco and in menthol, at nicotine concentrations of five and three percent.
After completing a two-year review of the company's marketing application, the FDA found the data presented "lacked sufficient evidence regarding the toxicological profile of the products," it said.
"In particular, some of the company's study findings raised concerns due to insufficient and conflicting data – including regarding genotoxicity and potentially harmful chemicals leaching from the company's proprietary e-liquid pods," it added.
Juul said in a statement that it "respectfully" disagrees with the FDA's findings and that its products met the statutory standard of being "appropriate for the protection of the public health."
"We intend to seek a stay and are exploring all of our options under the FDA's regulations and the law, including appealing the decision and engaging with our regulator," Juul's chief regulatory officer Joe Murillo said.
Juul was blamed for a surge in youth vaping over its marketing of fruit and candy flavored e-cigarettes, which it stopped selling in 2019.
In January 2020, the FDA said sale of e-cigarettes in flavors other than tobacco or menthol would be illegal unless specifically authorized by the government.
– Ban is 'uncertain' –
The agency has approved some e-cigarette products from other makers such as Reynolds American, the current market leader, NJOY and Logic Technology Development.
Juul has argued that vaping products can provide a solution to the harmful health impacts from conventional cigarettes.
Juul's products "exist only to transition adult smokers away from combustible cigarettes," Chief Executive KC Crosthwaite said on the company's website, adding that the company is "working hard" to rebuild its reputation following an "erosion of trust over the past few years."
The impact of the FDA's decision is "far from certain" given the likelihood of an appeal, Goldman Sachs said in an analysis issued before the announcement. "There are already several precedents for reversal" of such orders, it noted.
Juul currently holds around 36 percent share of the US vaping market, a substantial reduction on the roughly 70 percent it held before the FDA's actions on flavored e-cigarettes, the Goldman Sachs note said.
On Tuesday, President Joe Biden's administration announced it would develop a new policy requiring cigarette producers to reduce nicotine to non-addictive levels, a move that, if successful could upend the tobacco industry.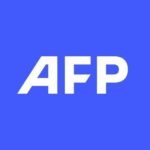 With 2,400 staff representing 100 different nationalities, AFP covers the world as a leading global news agency. AFP provides fast, comprehensive and verified coverage of the issues affecting our daily lives.