Amazon says it will cover travel costs for US workers who need abortions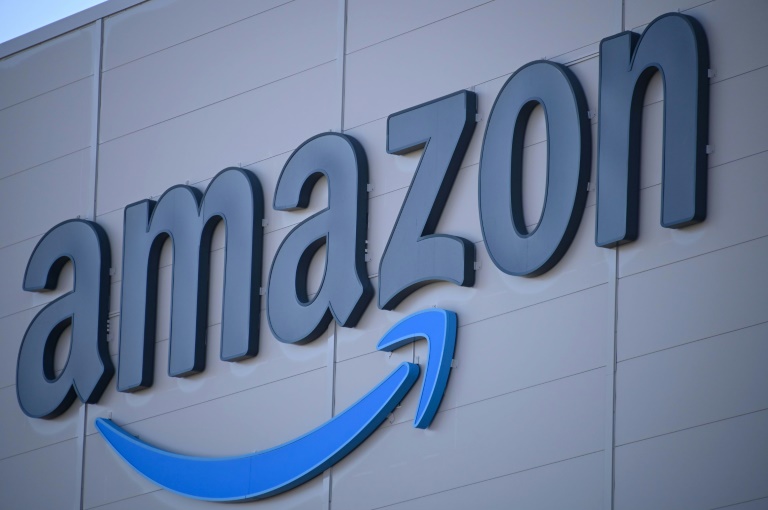 Amazon on Monday confirmed that it is expanding medical coverage for US workers to include travel costs for abortions, as conservative-led laws look to block access in many states.
The retail colossus joins a list of companies that have made moves in reaction to states maneuvering to block women's to access abortion.
Citigroup in March said in a filing with regulators that in light of "changes in reproductive healthcare laws in certain states," it will provide travel benefits to "facilitate access to adequate resources."
More than 50 US companies, including the online review service Yelp, clothing maker Patagonia and ride-hailing app Lyft, late last year signed on to a statement opposing a new Texas law that bans abortion after six weeks of pregnancy.
Cloud computing giant Salesforce offered to relocate employees at its Texas facilities to other states after the law went into effect there.
The moves come as legal analysts believe the Supreme Court, dominated by conservatives following the nomination of three justices by former president Donald Trump, looks poised to possibly overturn Roe v. Wade, the landmark 1973 decision that held that access to abortion is a woman's constitutional right.
In December, hearing oral arguments about a Mississippi law that would ban most abortions after 15 weeks, the court's conservative majority appeared inclined to not only uphold the law but to toss out Roe v. Wade.
The Supreme Court is expected to issue a decision in the Mississippi case by June.
The Guttmacher Institute, a pro-choice research group, has said that 26 states are "certain or likely" to ban abortion if the Roe is overturned.
Amazon said it would reimburse as much as $4,000 in travel and lodging expenses for employees covered by its health care plan if they have to go more than 100 miles away to receive the treatment they need.
The list of procedures covered also included gastric bypass, mental health care, and in-patient treatment for substance abuse disorders, according to Amazon.
The coverage expands a travel cost benefit for emergency medical treatments.
Amazon also confirmed that it will no longer offer paid time off in the US for workers diagnosed with Covid-19, instead letting them take off five days without pay or tap into paid sick or vacation time on the books.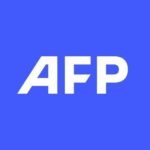 With 2,400 staff representing 100 different nationalities, AFP covers the world as a leading global news agency. AFP provides fast, comprehensive and verified coverage of the issues affecting our daily lives.
Japan tax official arrested over Covid-19 aid fraud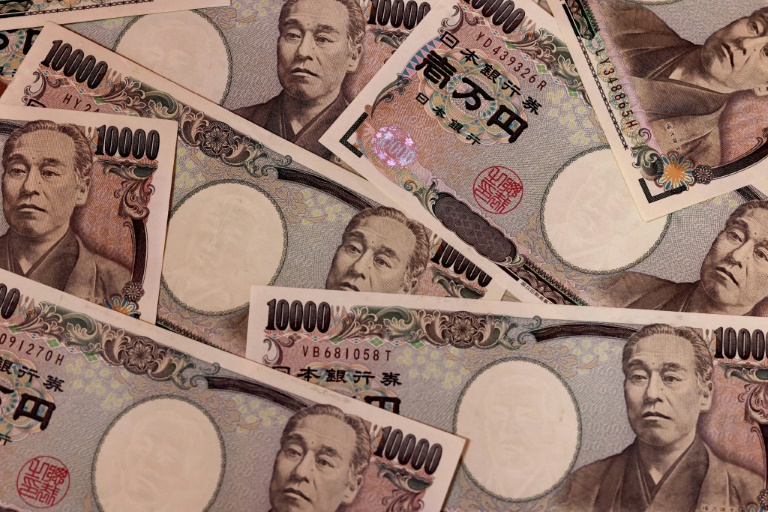 A Japanese tax official was arrested over his alleged involvement in a fraud ring that recruited 200 people to steal $1.5 million of Covid-19 aid, media and police said Thursday.
The 24-year-old and his friends are accused of convincing people to apply for government subsidies for business owners through deception, according to public broadcaster NHK and other outlets.
They reportedly lured around 200 participants — mostly university and high-school students — through a messaging app, promising that the money would be invested in cryptocurrency.
A Tokyo police spokesman told AFP a "24-year-old public servant" was arrested Wednesday "for fraudulently obtaining money under the name of virus subsidies", along with a 22-year-old who worked for an unnamed company.
Reports said the alleged fraudsters are suspected of stealing a total of 200 million yen ($1.54 million), but the initial arrests are for a smaller amount of around one million yen, with the rest under investigation.
Five other people, all in their 20s, have also reportedly been arrested over the case.
The scheme's mastermind may still be on the loose, however, with police chasing a man in his 30s who left Japan for Dubai in February, according to the Yomiuri Shimbun daily.
It is not the first time Japan has seen scandals over financial aid for people struggling during the pandemic.
Last month, a man given $360,000 in error was arrested after saying he gambled away the money online, while this week, three family members were reportedly arrested for illegally receiving 960 million yen in Covid-19 aid. The father is on a wanted list after fleeing to Indonesia.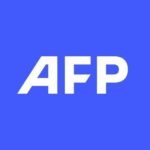 With 2,400 staff representing 100 different nationalities, AFP covers the world as a leading global news agency. AFP provides fast, comprehensive and verified coverage of the issues affecting our daily lives.
Stern South African childhood fuelled Musk's ambition, says father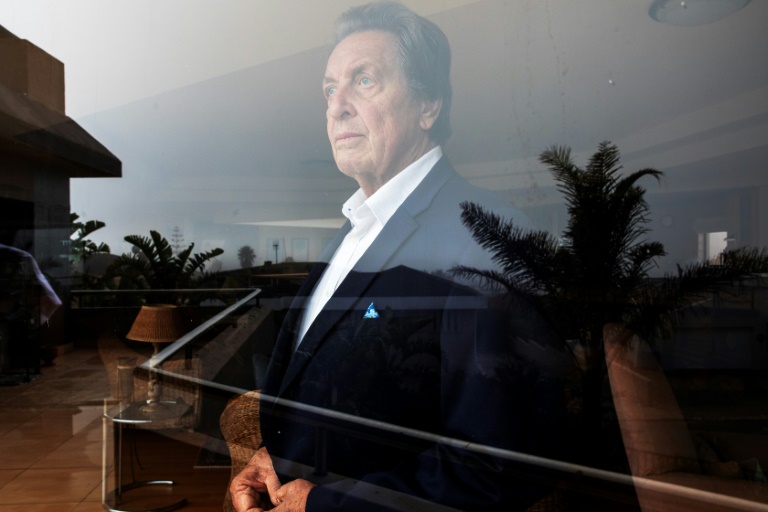 Elon Musk knows how to dominate a news cycle, but for all the coverage of the world's richest man, the tech billionaire's early life in apartheid-era South Africa remains sketchy.
Amid Musk's roller-coaster pursuit of Twitter, his father Errol Musk told AFP in an interview that he had tried to raise his sons "as South African boys", instilling in them the same discipline he learnt in the military.
"I was a strict father. My word was the law. They learnt from me," the 76-year-old said.
He said that even as a pre-schooler, Elon had set his sights on becoming the wealthiest man alive, crediting that uber-macho "South African boy" upbringing with driving his ambition.
"It's part of the way we lived, the way I lived. We strove to be the best we could," he told AFP in an interview from his home in the quaint oceanside town of Langebaan, 120 kilometres (70 miles) from Cape Town.
"I strove to be the best in the type of business that I was in," the retired engineer and property developer said.
"It's sort of our make-up. So we sort of expect that."
Musk was born in Pretoria on June 28, 1971, to Errol and Maye, a Canadian model and dietitian who grew up in South Africa. 
He was the oldest of three children, closely followed in age by his brother Kimbal and sister Tosca.
He left South Africa at the height of apartheid to avoid the unpopular army draft.
After his parents' acrimonious divorce, Elon decided to live with his father — taking an overnight train alone when he moved in.
"I go down to Johannesburg Station and there was this little Elon, beaming face, come up on the train by himself, nine years old," his father recalled.
Yet Elon has said on numerous occasions that he had an unhappy childhood.
As an adult, father and son suffered a major split when Errol had a child in 2017 with a stepdaughter four decades his junior.
"Elon thought that was not very good. From my point of view, I take life as it comes," the elder Musk said.
But he says their relationship has since improved. 
"We care about each other," Errol said.
– 'Typically Elon' –
Errol says his son has always been unusual — long before his controversial outbursts on Twitter.
As a child, Elon spoke without a filter, played pranks and often joined adult conversations, he recalled.
"Even as young as four years old, he would tend to sit with adult people," said Errol.
He recounted one occasion when "one man said to him, 'Hey little chap, why don't you join the kids and run around?' And he'd say, 'No, I prefer to listen to you'."
When young Elon announced that he planned to be a millionaire, his father remembered, another adult scoffed at the boy.
He remembered "this man laughing, holding his drink and cigarette and saying, 'When you grow up you'll see. It's not like that… you're going to be disappointed'."
Elon responded, "'Well, I think you're stupid'," said Errol.
"That's typically Elon," said the father.
He also recalled a time when Elon made a hurtful comment to a schoolmate about his father's suicide.
The boy pushed Elon down a staircase at school, injuring him so badly he had to be hospitalised.
When he heard what had happened, Errol wanted to defend his son.
"But I realised Elon overstepped the mark with this little boy. I had to drop it," he said.
After that incident, Errol moved Elon to the prestigious Pretoria Boys High School.
One of the school's ex-headmasters confirmed to AFP that Elon had donated one million rand ($64,500, 60,000 euros) to his alma mater.
– 'Very caring' –
The donation was organised through Musk's assistant. That's also how his father communicates with him.
During the interview with AFP, Errol received what he said was an email from Elon offering to pay for recent eye surgery.
"Elon is a very caring person. He really means it when he says that he wants to save humanity. This is not a slogan or some sort of pitch. This is real."
Errol recalls his 70th birthday as another example of Elon's generosity.
"I'm a South African man. I'm not concerned about my birthday. But it was very nice," said Errol.
Unbeknown to him, Elon had invited a bunch of his celebrity friends, including Hollywood stars.
During the lunch, they discussed his support for former US president Donald Trump.
"They all had a good laugh at that, and how could I be so stupid as to support Trump?"
That was his last physical interaction with his son, six years ago. They rarely speak on the phone — something he says is not unusual. 
strs-gs-sn/ah-ri/smw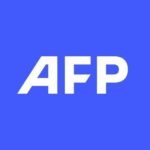 With 2,400 staff representing 100 different nationalities, AFP covers the world as a leading global news agency. AFP provides fast, comprehensive and verified coverage of the issues affecting our daily lives.
The 'predatory' global economy of looted antiquities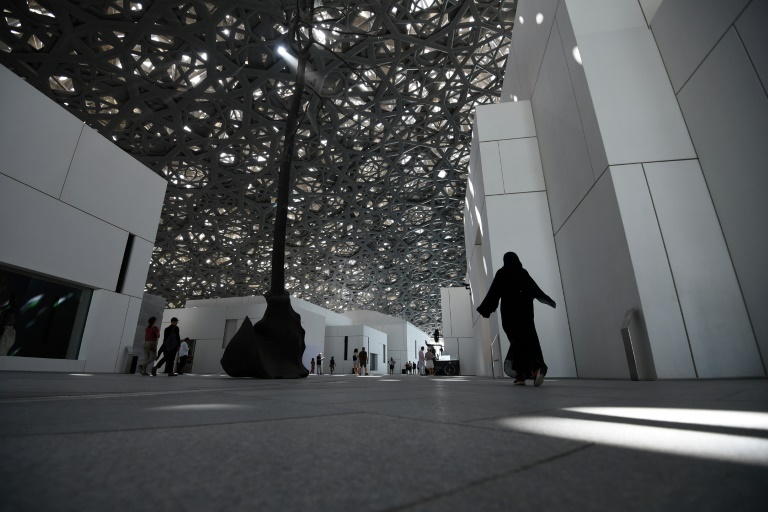 The charging of the Louvre's former director in an antiquities trafficking investigation has shone a light on a vast, transnational criminal problem that remains fiendishly difficult to target. 
Ancient burial grounds around the world have increasingly become "open-air supermarkets" for everyone from petty thieves to organised criminals, said Vincent Michel, professor of archaeology at the University of Poitiers in France.
He describes a "sophisticated chain" stretching from sites in unstable places such as Iraq, Syria and Libya — but also many other parts of the world — via transit countries to auction houses and private collectors in Europe and the United States, and increasingly Asia and the Gulf. 
It is an illicit trade that "serves mafias, drug traffickers and terrorist groups, abusing collectors and museums with complete impunity", said Michel. 
The ex-director of the Louvre in Paris, Jean-Luc Martinez, was charged last week over the purchase of a pink granite stele depicting the pharaoh Tutankhamun and four other historic works for eight million euros ($8.5 million) by the museum's branch in Abu Dhabi. 
Martinez, who has strongly denied any wrong-doing, is accused of turning a blind eye to fake certificates of origin for the pieces, a fraud thought to involve several other art experts, according to French investigative weekly Canard Enchaine.
Such allegations are far from a rarity in the art world where the value of looted antiquities is thought to reach into the "tens or even hundreds of millions of euros" per year, according to Michel. 
He trains police, judges and customs officials to help counter the trade but resources are notoriously limited in the sector, and he has called for deeper public awareness and a more concerted interdisciplinary fight. 
"This transnational crime feeds a predatory economy that undermines our national security. It is also an irreversible attack on heritage because a looted object, taken out of its context, loses all scientific value," Michel said.
– Global reach – 
The Covid-19 pandemic has only deepened the challenge. 
Egyptian authorities say the number of illegal digs jumped massively in recent years to hit 8,960 in 2020. 
Looters use metal detectors to hunt gold, silver and bronze items, often stored in perfect condition in tombs thanks to the arid climate. 
But the problem is not limited to poorer countries. 
France has seen an uptick in looting from archaeological sites, said Xavier Delestre, who works for the regional cultural authorities based in Marseilles. 
He said high-value items were often laundered through so-called "freeports" — tax haven storage sites with minimal oversight in places like Geneva, Luxembourg and Singapore — emerging with false back-stories. 
Lower-value items ended up on social media and online stores. 
– 'Almost undetectable' – 
Michel said counterfeiters are "incredibly ingenious" when it comes to masking the illicit origin of items, creating documents with a careful mix of false and true information, fabricating false export permits or purchase invoices — even UNESCO certificates. 
Once reintroduced into the legal market, "a looted item is almost undetectable," he added. 
Internet sales have made it even harder for law enforcement officials to trace criminals and keep a handle on the problem.
A 2019 report by US counter-trafficking organisation ATHAR tracked 95 Arabic-language Facebook groups specialising in antiquities trafficking, with a total of nearly two million members. 
"Facebook offers a veritable digital toolbox for traffickers to utilise, including photo and video uploads, live streaming, disappearing 'Stories', payment mechanisms, and encrypted messaging," the report said.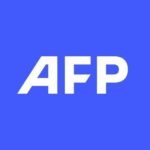 With 2,400 staff representing 100 different nationalities, AFP covers the world as a leading global news agency. AFP provides fast, comprehensive and verified coverage of the issues affecting our daily lives.