Asian stocks down as inflation fears churn markets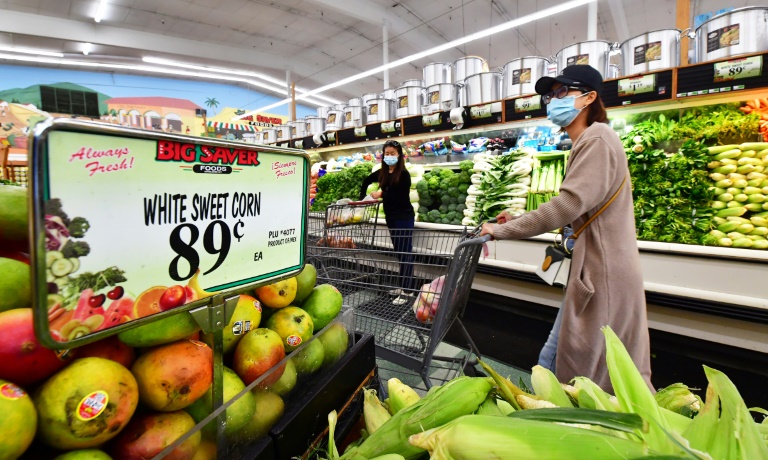 Asian equities slumped on Thursday following Wall Street's lead, as markets churned after a key US report renewed fears of inflation and a tightening of monetary policies.
Stocks have been volatile for much of 2022, fuelled by China's Covid-19 lockdowns, Russia's invasion of Ukraine, and surging inflation that has dampened consumer sentiment. 
Investors had been looking to the US consumer price report in hopes that easing inflation would lower pressure on the Federal Reserve to hike interest rates, but the rise of 8.3 percent was higher than expected.
"The April inflation report came in hotter-than-expected and triggered a complete reset in Fed rate hike expectations," said Edward Moya, senior market analyst at OANDA. 
"Wall Street thought it was going to be done with inflation rearing its ugly head, but that does not appear to be the case."
Inflation is still expected to decelerate over the next few months, he said, "but it won't be sharp given the rising prices on gas, hotel, airfares", as well as the impact of China's Covid lockdowns on supply chains and exports.
Americans have felt the pinch of rising food prices, including big increases in dairy and cereal products.
The index for meat, poultry, fish and eggs surged 14.3 percent — the biggest gain since May 1979.
US President Joe Biden called April's overall slow-down "heartening" — March saw a peak of 8.5 percent — but acknowledged inflation was still a major challenge, and said "bringing it down is my top economic priority."
Post-report, US stocks gyrated — opening lower, rallying, retreating, and then with losses accelerating at close. 
All three major indices finished firmly in the red, with the tech-rich Nasdaq slumping 3.2 percent behind big drops by Apple and Facebook-parent Meta.
The tumble filtered to Asian markets — Seoul, Sydney, Tokyo, and Hong Kong opened Wednesday in the negatives. 
"We're seeing the beginning of the capitulation and the great reset, if you want, in pricing," Virginie Maisonneuve, global chief investment officer for equity at Allianz Global Investors UK, told Bloomberg.
Oil prices — which fell below $100 a barrel on the benchmark US crude contract WTI earlier this week — jumped around five percent amid ongoing worries over Russian energy supplies.
By Thursday morning, it traded around $104 a barrel.
Ukraine said Russia had halted gas supplies through a key transit hub in the east of the country, fuelling fears Moscow's invasion could worsen an energy crisis in Europe.
The "choppy" nature of crude prices is also due to uncertainty about "the timing of an EU ban on Russian oil imports", said Michael Hewson at CMC Markets.
– Key figures at around 0230 GMT –
Hong Kong – Hang Seng Index: DOWN 1.0 percent at 19,619.00  
Shanghai – Composite: DOWN 0.01 percent at 3,058.37 
Tokyo – Nikkei 225: DOWN 0.8 percent at 25,992.68 (break)
Brent North Sea crude: DOWN 1.1 percent at $106.30 per barrel
West Texas Intermediate: DOWN 1.1 percent at $104.50 per barrel
Euro/dollar: UP at $1.0516 from $1.0515 at 2050 GMT Wednesday 
Pound/dollar: DOWN at $1.2222 from $1.2248
Euro/pound: UP at 86.04 pence from 85.84 pence
Dollar/yen: DOWN at 129.70 yen from 130.00 yen
New York – Dow: DOWN 1.0 percent at 31,834.11 (close)
London – FTSE 100: UP 1.4 percent at 7,347.66 (close)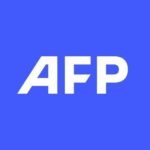 With 2,400 staff representing 100 different nationalities, AFP covers the world as a leading global news agency. AFP provides fast, comprehensive and verified coverage of the issues affecting our daily lives.
Meta's Quest VR gear to let people 'hang out' in fake worlds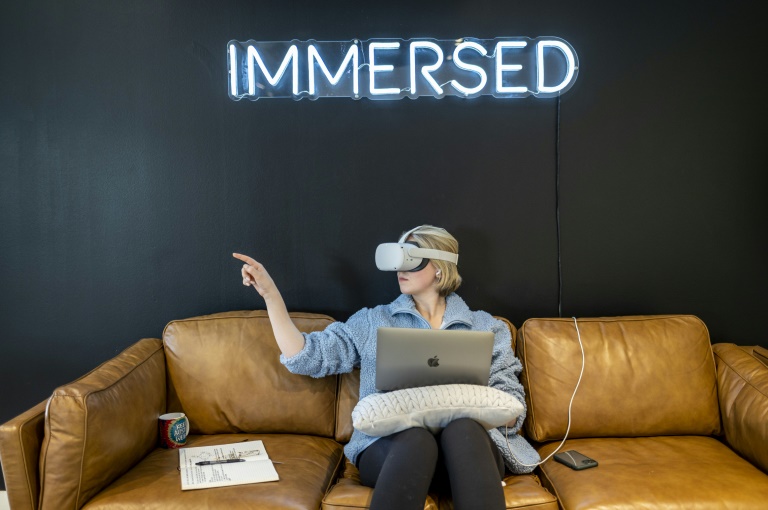 Meta on Friday said that it is adding the ability to easily socialize in virtual reality with an update to its Quest 2 headsets in another step toward the metaverse.
The tweak heading for the latest model Quest from Meta-owned Oculus will let wearers hop into virtual settings with friends, chief Mark Zuckerberg said in a post on his Facebook page.
"I'm here to announce the ability to, as soon as you put on your Quest 2 headset, to have people hang out with you in a social environment," Zuckerberg said in a video.
The software update will open a door to Horizon World virtual reality platform that Facebook-parent Meta opened to the public in North America at the end of last year.
Meta is also working on letting people create their own virtual worlds where they host gatherings of avatars, Zuckerberg said.
Horizon Worlds is far from a fully realized metaverse, a future internet where online experiences like chatting to a friend would eventually feel face-to-face thanks to VR headsets.
But the platform does let people gather online with friends or others, play games and immerse themselves in 360-degree videos.
Facebook parent Meta earlier this year instituted a minimum distance between users' avatars in its virtual reality Horizon network after reports of harassment, one of the thorny issues for its metaverse vision.
The "personal boundary" function in the immersive platform puts a ring of space around users' digital proxies.
Facebook renamed its parent company to Meta in October to emphasize its aim to shift from scandal-prone social media platform to its virtual reality vision for its future.
The firm's metaverse push also includes tools for remote working, which boomed during the pandemic.
Facebook bought virtual reality headset maker Oculus in 2014.
The technology has taken off in the gaming industry, and become popular among players of Fortnite and Roblox.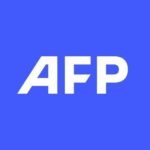 With 2,400 staff representing 100 different nationalities, AFP covers the world as a leading global news agency. AFP provides fast, comprehensive and verified coverage of the issues affecting our daily lives.
Biden says ExxonMobil 'made more money than God'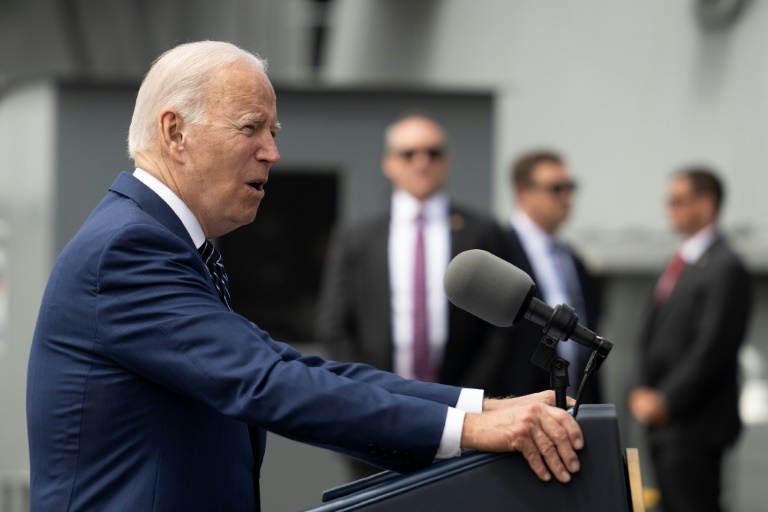 President Joe Biden on Friday slammed ExxonMobil for not producing more oil, as soaring gas prices deplete Americans' wallets and the US leader's popularity ahead of midterm elections.
"Exxon made more money than God this year," he said, advocating increasing taxes on oil companies.
ExxonMobil reported massive profits in the first three months of the year despite lower oil and natural gas volumes, as crude prices rose after Russia's invasion of Ukraine.
Oil companies "have 9,000 permits to drill. They're not drilling. Why aren't they drilling? Because they make more money not producing more oil," Biden said in comments at the Port of Los Angeles hours after the government released a devastating inflation report reflecting soaring energy prices.
And with the higher profits, "they're buying back their own stock, which should be taxed quite frankly. Buying back their own stock and making no new investments."
After a dreadful 2020 amid Covid-19 lockdowns that devastated petroleum demand, oil companies returned to profitability in 2021 and have continued to see earnings skyrocket this year.
ExxonMobil's first-quarter profits more than doubled to $5.5 billion, and revenues rose 52.4 percent to $87.7 billion.
The petroleum giant also increased spending on share buybacks by $20 billion, and while it has planned to increase capital spending in 2022, Exxon ruled out additional investment.
Biden, whose popularity has plummeted in the face of the highest inflation in four decades and sky-high gas prices.
Government data released Friday showed the consumer price index jumped 8.6 percent compared to May 2021, up from 8.3 percent in the 12 months ending in April and topping what most economists thought was the peak in March.
Energy has soared 34.6 percent over the past year, and fuel oil costs more than doubled, jumping 106.7 percent, the largest increase in the history of CPI, which dates to 1935.
Oil prices have mostly lingered above $100 a barrel after spiking to around $130 a barrel in early March shortly after the Russian invasion of Ukraine. American drivers are facing new record gas prices daily, with the national average hitting $4.99 a gallon on Friday, according to AAA.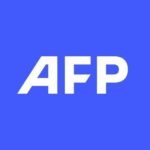 With 2,400 staff representing 100 different nationalities, AFP covers the world as a leading global news agency. AFP provides fast, comprehensive and verified coverage of the issues affecting our daily lives.
Climate: Africa's energy future on a knife's edge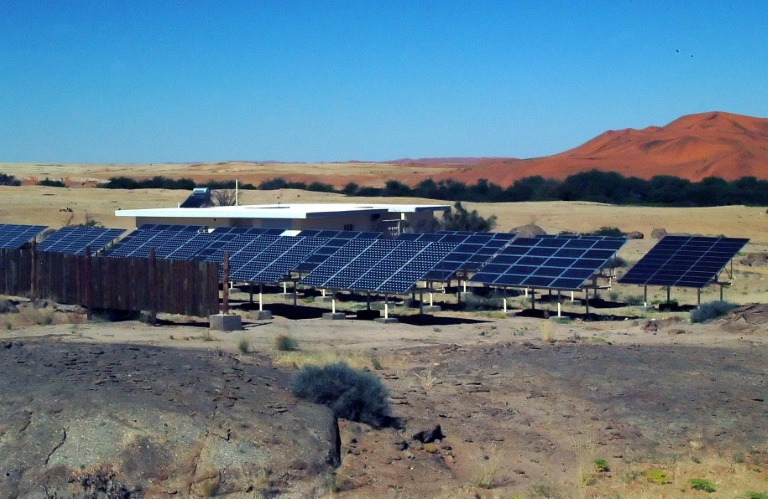 With more than half its population lacking mains electricity and still using charcoal and other damaging sources for cooking, Africa's energy future –- torn between fossil fuels and renewables — is up for grabs.
As nations discuss the climate crisis at the UN's mid-year negotiations in Bonn, AFP spoke to Mohamed Adow, founder of think tank Power Shift Africa, about the forces pulling the continent in opposing directions. 
The stakes, he warns, are global.
Q. You have said rich nations owe the rest of the world a climate debt
"The prosperity they enjoy was, in effect, subsidised by the rest of the world because they polluted without paying the cost for doing so.
"Africa is home to 17 percent of Earth's population but accounts for less than four percent of global greenhouse-gas emissions and only half-a-percent of historic emissions. The continent emits less than 1 tonne of CO2 per person, compared to seven in Europe or China, and more than 15 in the United States.
"If the least-developed continent on our planet is going to leapfrog fossil fuels to renewables, rich nations must pay the climate debt they owe."
Q. How will Africa's energy choices impact the rest of the world?
"My continent is at a crossroads with two possible futures. Africa can become a clean energy leader with decentralised renewables powering a more inclusive society and a greener economy, or it can become a large polluter that is burdened with stranded assets and economic instability. 
"We have the opportunity to make a difference for Africa and for the world."
Q. US envoy John Kerry says climate change in Africa could see "hundreds of millions of people looking for a place to live." Is he right?
"Absolutely. It is important to acknowledge that climate-induced migration is a threat. As climate impacts increase, people in Africa — where almost all agriculture is rain-fed — will be forcefully displaced from their land. 
"In wealthy nations, that is seen mostly as a security issue. But this is a humanitarian disaster in which people are already losing lives, homes and livelihoods.
"The only way to prevent climate-induced migration in the long-run is to reduce carbon pollution at the scale needed."
Q. Is the war in Ukraine affecting energy development in Africa?
"To attain energy security after Russia's invasion, Europe is effectively pushing Africa to pour its limited financial resources into developing its fossil gas extraction and export industry, primarily for consumers in Europe."
"Last month German Chancellor Olaf Scholz, during a three-day tour of Senegal, said his country wants to 'intensively pursue' projects to develop and import Senegal's huge gas reserves. Germany, of course, has been especially dependent on Russian gas.
"So now Europe wants to shackle Africa with new fossil fuel infrastructure that we know will be redundant within a few years, not to mention self-harming for the continent. And lest we forget: gas from Africa will emit the same amount of emissions as gas from Russia."
Q. What is the balance of power in Africa between fossil-fuel interests and those striving to leapfrog to renewables?
"Last month, the Sustainable Energy for All summit in (Rwandan capital) Kigali issued a communique supporting 'Africa in the deployment of gas as a transition fuel'.  But only 10 out of 54 African countries signed that statement. 
"I think the majority of African nations recognise the tremendous opportunity that renewables present for job creation, innovation, reduced air pollution and sustainable industrialisation. But this majority is a silent majority — they have not yet leveraged their moral voice to make a case for a cleaner, sustainable Africa.
"There are some leaders. My country, Kenya, is currently powered by 90-percent renewable energy and has set a target of 100 percent by 2030."
Q. The trillions needed to engineer a rapid transition to renewables will not come from public sources alone. How do you mobilise private capital?
"We need to think about long-term investment security in Africa. This is the most expensive continent for securing loans or credit. We need to introduce payment guarantee schemes that are backed by international finance to facilitate safe investment in renewable energy.
"But you still need public money to leverage international investment and finance. We also have to unlock Africa's domestic sources — public funds, sovereign wealth funds. And then there's debt. If we could swap some foreign debt for the kinds of investment Africa needs, it could make a big difference."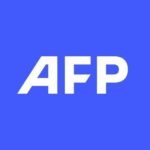 With 2,400 staff representing 100 different nationalities, AFP covers the world as a leading global news agency. AFP provides fast, comprehensive and verified coverage of the issues affecting our daily lives.