Asian stocks fall on Wall Street rout, oil prices tumble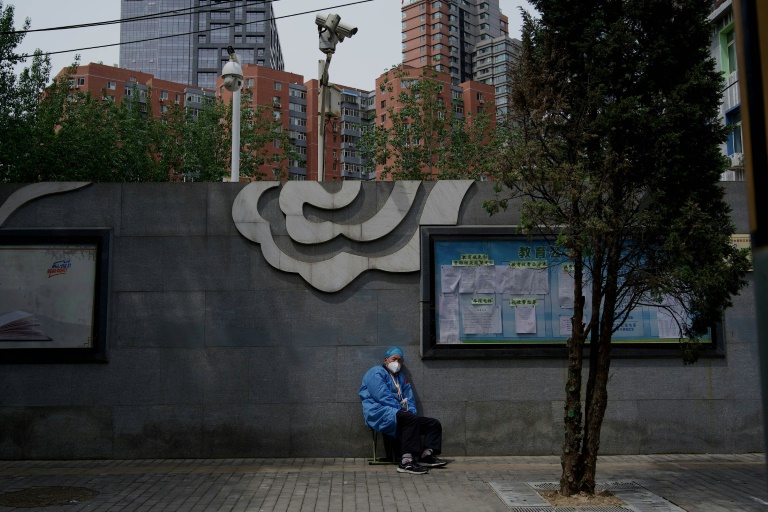 Asian equities mostly sank Tuesday and oil prices tumbled following a rout on Wall Street as anxieties were fanned over rising US interest rates, surging inflation and the impact of China's prolonged Covid lockdowns.
The global stock markets have been on a tempestuous ride this year, with Wall Street suffering another rout on Monday as tech-rich Nasdaq slumped more than four percent while the S&P 500 ended below 4,000 points for the first time since March 2021. 
Steep declines in China's April exports — due to Beijing's staunch adherence to a zero-Covid policy that has shunted millions indoors — and volatility in crude partly due to Russia's war in Ukraine have also hastened the bloodletting. 
"We don't normally pay too much attention to short-term market movements, but there's some concern brewing in markets that we might be on the cusp of a significant event," said Peter Esho, co-founder at Wealthi, an investment property platform.
"Ultimately, our view is that each and every time the US Federal Reserve seeks to raise rates, the economy and growth will break and send us back to square one."
US stock markets dived late last week after the Federal Reserve raised interest rates by a half-percentage point and flagged more aggressive hikes ahead to tackle decades-high inflation. 
Further stoking global inflationary pressures were lockdowns across dozens of Chinese cities — from the manufacturing hubs of Shenzhen and Shanghai to the breadbasket of Jilin — which has wreaked havoc on supply chains over recent months.
The equities plunge persisted Monday on Wall Street, while Frankfurt, London and Paris all fell more than two percent. 
Tokyo on Tuesday opened down 0.7 percent, with Japanese traders fretting over US monetary tightening. Seoul, Wellington, Singapore, and even Jakarta — the lone bright spot over the past couple days — also slumped. 
"The market is becoming increasingly non-investable," said Stephen Innes of SPI Asset Management. 
"We could be nearing the capitulatory 'sell-everything mode' as it is virtually impossible to construct a bullish argument for the broader market."
– Bitcoin woes –
In the realm of digital currency, bitcoin also slumped as low as $29,764 — more than half its value since a November surge saw the token hit a record of nearly $69,000.
Such a drastic drop in value has not been seen since July 2021. 
Analysts say traditional investors tend to view it as a riskier asset and have been offloading bitcoin and other digital tokens in response to the growing fears of market volatility. 
Crude — once considered a somewhat safe haven — also took a beating Monday when it plunged more than five percent, with the European benchmark Brent North Sea crude dropping to $106.77 per barrel, while the main US contract WTI was $103.87. 
By Tuesday, the drop-off appeared to ease up — though it was still lower, with Brent trading at around $104.70 and WTI at $101.91.
"There is nowhere to hide right now. If you are looking for green on the screen, it is very minimal, especially in the tech sector," Victoria Greene, chief investment officer at G Squared Private Wealth, told Bloomberg.
– Key figures at around 0230 GMT –
Hong Kong – Hang Seng Index: DOWN 2.3 percent at 19,541.24  
Shanghai – Composite: UP 0.4 percent at 3,016.26
Tokyo – Nikkei 225: DOWN 0.9 percent at 26,074.53 (break)
Brent North Sea crude: DOWN 1.2 percent at $104.58 per barrel
West Texas Intermediate: DOWN 1.26 percent at $101.79 per barrel
Euro/dollar: UP at $1.0574 from $1.0563 on Monday 
Pound/dollar: UP at $1.2367 from $1.2331
Euro/pound: DOWN at 85.50 pence from 85.64 pence
Dollar/yen: UP at 130.36 yen from 130.26 yen
New York – Dow: DOWN 2.0 percent at 32,245.70 (close)
London – FTSE 100: DOWN 2.3 percent at 7,216.58 (close)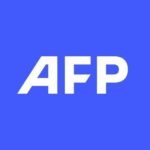 With 2,400 staff representing 100 different nationalities, AFP covers the world as a leading global news agency. AFP provides fast, comprehensive and verified coverage of the issues affecting our daily lives.
Slash airline emissions to meet Paris targets: report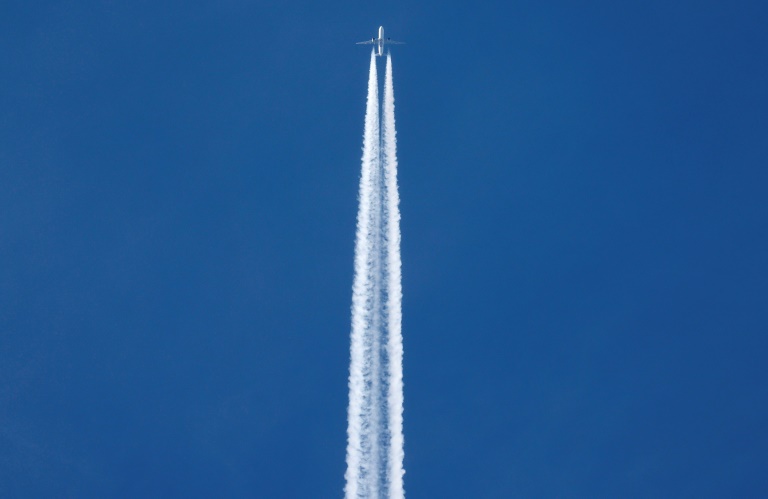 The world needs "early, aggressive and sustained" government intervention to cut aviation emissions if Paris Agreement temperature goals are to be met, a think tank said Thursday.
Airlines must start to slash emissions before the end of the decade and by 2025 if possible, said the International Council on Clean Transportation (ICCT) in a new report.
The 2015 Paris climate treaty enjoins nations to cap global warming at "well below" two degrees Celsius, and 1.5C if possible.
Earth's average surface temperature has already risen 1.2C above preindustrial levels.
To project aviation sector emissions, the ICCT ran three models assuming different levels of traffic, fuel efficiency and other factors.
All of them improved on a baseline "business-as-usual" scenario, which would emit nearly 50 billion tonnes of CO2 by mid-century — more than annual emissions from all sources today.
The most optimistic model — which assumes "widespread investments in zero-carbon aircraft and fuels, peaking fossil fuel use in 2025, and zeroing it out by 2050" — would see a reduction of 22.5 billion tonnes of emissions by 2050. 
That would put aviation on course to cut greenhouse gas emissions by "an amount consistent with a 1.75C warming", said the ICCT.
"But it would require aggressive policies to peak emissions by 2030 at the very latest."
These findings were more positive than anticipated but remain very ambitious, commented lead author Brandon Graver.
"The all-in strategy to deploy clean planes and fuels cuts emissions even deeper than we expected," he said.
"But public policies will be needed to peak emissions as early as 2025 to put aviation on a 1.75°C pathway."
IATA, which represents 290 airlines accounting for 83 percent of global air traffic, pledged last October to achieve net-zero carbon emissions by 2050.
The aviation industry is among the fastest-growing sources of greenhouse gases, and one of the most difficult sectors to decarbonise. 
Many experts are counting on innovations in hydrogen fuels or so-called sustainable air fuels (SAF) made from non-fossil fuel renewable source to meet industry targets.
Improvements in operational efficiency also hold potential for reducing the sector's carbon pollution.
The International Air Transport Association (IATA) has put the cost of such improvements at $1.55 trillion over 30 years.
IATA projects continued growth in air travel.
The industry expects to carry 10 billion passengers by the middle of the century, more than double the 4.5 billion in 2019, the most recent full year unaffected by the Covid pandemic.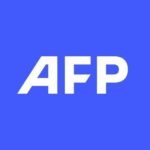 With 2,400 staff representing 100 different nationalities, AFP covers the world as a leading global news agency. AFP provides fast, comprehensive and verified coverage of the issues affecting our daily lives.
Australian PM says cabinet to address KFC 'cabbage-gate'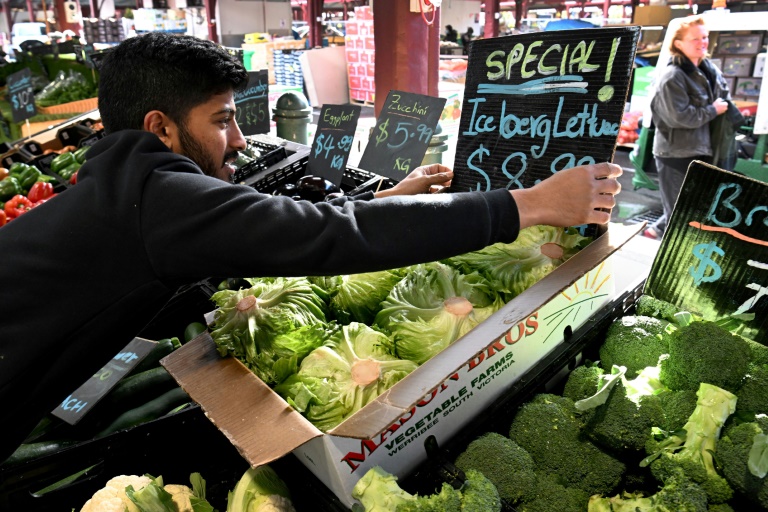 Australia's prime minister joked he would huddle with top officials Thursday to discuss the soaring cost of lettuce and local KFCs' decision to replace the verdant leaf with a cabbage mix on their Zinger Burgers.
Dubbing the fast-food chain's decision "crazy", centre-left leader Anthony Albanese quipped the situation had become a national "crisis".
Lettuce prices have soared by as much as 300 percent in Australian cities thanks to recent flooding and high global fuel prices.
A single head of iceberg lettuce that once sold for about $2 now goes for close to $8 in Sydney and Melbourne.
As a result, KFC told Australian customers it would reduce the lettuce in its products in favour of a 50-50 lettuce-cabbage mix.
"Cabbage isn't the same as lettuce. That's just wrong," Albanese told Sydney's KIIS FM radio.
"I'll put it on the list for the Cabinet meeting today. Cabbage-gate."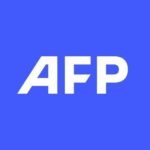 With 2,400 staff representing 100 different nationalities, AFP covers the world as a leading global news agency. AFP provides fast, comprehensive and verified coverage of the issues affecting our daily lives.
Asian markets drop as oil rises and inflation fears ramp up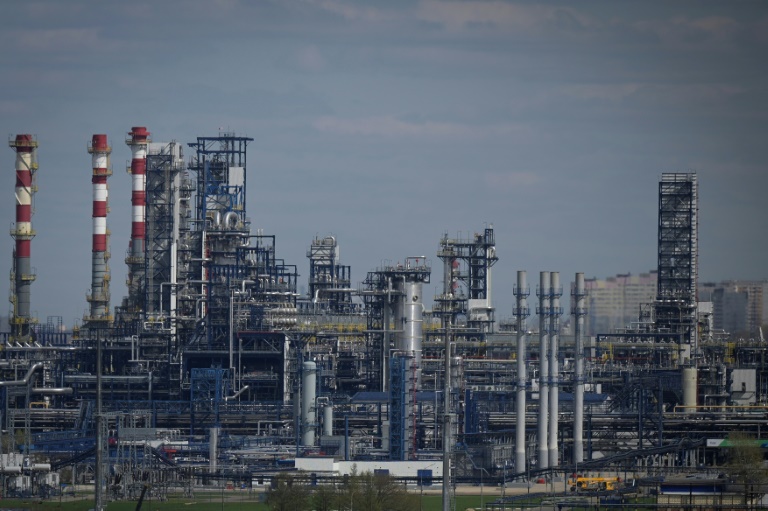 Asian markets fell Thursday as a rally in oil ramped up inflation fears, with top officials warning of more pain to come as the Ukraine war continues to push prices up and put further pressure on the global economy.
Buyers on Wall Street were in retreat again after data showed US crude and gasoline stockpiles sank, just as the summer driving season begins and leading OPEC member demand would surge further as China reopens.
Adding to the gloom was the OECD's sharp downward revision of its global growth outlook and doubling of its inflation forecast.
The glum mood was only slightly offset by ongoing optimism that Beijing's tech crackdown was close to an end.
Both main crude contracts jumped more than two percent Wednesday to three month highs after figures showed the biggest US storage depot had seen a big fall in reserves last week, suggesting elevated prices were not deterring people from driving.
Meanwhile, White House Press Secretary Karine Jean-Pierre said officials expect Friday's keenly awaited consumer price index will be "elevated".
The comment lifted expectations that the Federal Reserve will stick to its hawkish path and hike interest rates by half a point for at least three more meetings this year as it tries to bring down inflation from four-decade highs.
Analysts said investors were unlikely to get any reprieve until crude — a key driver of inflation since Russia's invasion of Ukraine — was brought under control.
"A pullback in crude would be crucial for any prolonged risk rally, given implications for inflation expectations," said SPI Asset Management's Stephen Innes. 
"And for the central bank fraternity intent on frontloading rates, chapter two of the current playbook reads that aggressive tightening risks a material decline in housing, consumer confidence, and consumption that will eventually drive their respective economies into recession and send stocks tumbling.
"So until we reach peak inflation, which will trigger a less hawkish Fed and lower recession odds, it could be a gloomy summer for global stock pickers."
He added that prices were expected to rise further for now as China emerges from months of lockdown, a sentiment that United Arab Emirates Energy Minister Suhail Al-Mazrouei agreed with.
"With the pace of consumption we have, we are nowhere near the peak because China is not back yet," he told a conference Wednesday. "China will come with more consumption."
The unease about rising prices and rates saw all three main indexes on Wall Street drop along with European markets, with focus on the European Central Bank's policy meeting later Thursday.
The ECB is expected to begin winding down its massive bond-buying programme and signal a rate hike was in the pipeline.
Asian traders followed suit Thursday.
Hong Kong dropped, even as tech firms continued to benefit from hopes that China's crackdown was almost over, while Shanghai, Sydney, Seoul, Singapore, Taipei, Manila and Wellington were also in the red.
Tokyo, however, edged up as the yen sat at two-decade lows owing to widening the monetary policies of the hawkish United States and Japan, which shows no signs of lifting rates.
Investors were jarred by a report from the Organisation for Economic Co-operation and Development, which said it had cut its 2022 growth outlook to three percent — from 4.5 percent predicted in December — owing to the Ukraine war.
It also doubled its inflation estimate to 8.5 percent, a 34-year high. 
"The world is set to pay a hefty price for Russia's war against Ukraine," wrote the OECD's chief economist and deputy secretary-general, Laurence Boone.
And Anna Han, at Wells Fargo Securities, told Bloomberg Television: "Our view is that the chance of recession by the end of 2023 is 40 percent or so." 
– Key figures at around 0230 GMT –
Tokyo – Nikkei 225: UP 0.2 percent at 28,278.45 (break)
Hong Kong – Hang Seng Index: DOWN 0.7 percent at 21,851.49
Shanghai – Composite: DOWN 0.6 percent at 3,245.66
Brent North Sea crude: UP 0.1 percent at $123.72 per barrel
West Texas Intermediate: UP 0.1 percent at $122.20 per barrel
Dollar/yen: UP at 134.36 yen from 134.29 yen late Tuesday
Euro/dollar: DOWN at $1.0717 from $1.0720 
Pound/dollar: DOWN at $1.2524 from $1.2535
Euro/pound: UP at 85.57 pence from 85.54 pence
New York – Dow: DOWN 0.8 percent to 32,910.90 (close)
London – FTSE 100: DOWN 0.1 percent at 7,593.00 (close)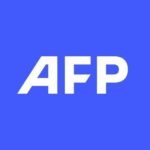 With 2,400 staff representing 100 different nationalities, AFP covers the world as a leading global news agency. AFP provides fast, comprehensive and verified coverage of the issues affecting our daily lives.