Asian stocks tumble on global anxieties over inflation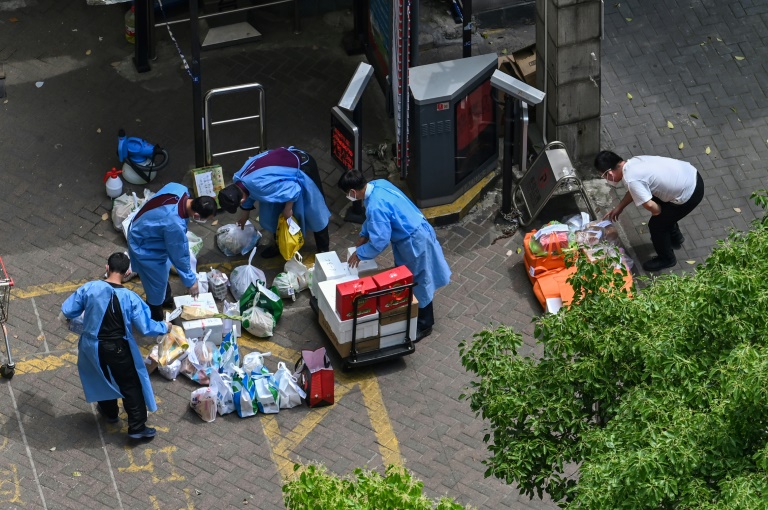 Asian stocks fell Monday as investors remained anxious over inflation and the ongoing impact of China's Covid lockdown policies, despite an initial Wall Street bounce thanks to a solid US jobs report.
Global markets have taken a beating over a series of crises including surging inflation, rising interest rates, China's economic slowdown and the war in Ukraine.
Wall Street on Friday saw a brief lift in equities after the US Labor Department reported that the world's largest economy added a better-than-expected 428,000 jobs in April, with the unemployment rate remaining at a low 3.6 percent.
But it still finished lower, with the S&P 500 dropping 0.6 percent, while the other two US indices also dipped at the close of Friday — with the Nasdaq suffering the most at 1.5 percent.
The losses globally capped a volatile week, though markets were briefly lifted due to temporary relief after the Federal Reserve hiked borrowing costs 50 basis points — the most since 2000.
Any short-term outlook is bound to be "messy", said Diana Mousina, a senior economist at AMP Investments. 
"There may be more downside as markets worry about a significant economic slowdown or 'hard landing' and aggressive interest-rate hikes," she wrote in a note according to Bloomberg.
The United States' fierce monetary tightening — combined with the news of more restrictions in China — has continued to send traders running for the hills.
Lockdowns across dozens of Chinese cities — from the manufacturing hubs of Shenzhen and Shanghai to the breadbasket of Jilin — have wreaked havoc on supply chains over recent months, crushing small businesses and trapping consumers at home.
Equities fell in Australia, Singapore, Seoul and Tokyo on Monday, while China's two mainland indices — Shanghai and Shenzhen — were also lower. Hong Kong's stock exchange was closed for a public holiday.
"Given the unsettled backdrop of the Ukraine War and China's economic woes, it is challenging for the Fed to aggressively raise interest rates without dropping the US economy into a sinkhole," said Stephen Innes of SPI Asset Management.
"Questioning the ability of central banks to lean against inflation effectively remains a significant source of angst… The longer this goes on, it will drive even higher investor anxiety levels and pressure stocks lower."
Crude prices rebounded Friday after key producers led by Saudi Arabia and Russia refused to lift output more than their planned marginal increase as they weighed tight supply concerns caused by Moscow's invasion of Ukraine.
But by Monday, it had lowered slightly — likely due to "broader market anxieties suggesting recessionary concerns", Innes said. 
– Key figures at around 0230 GMT –
Tokyo – Nikkei 225: DOWN 2.2 percent at 26,410.30 (break)
Hong Kong – Hang Seng Index: Closed for a holiday 
Shanghai – Composite: DOWN 0.6 percent at 2,999.67
Brent North Sea crude: DOWN 0.4 percent at $111.92 per barrel
West Texas Intermediate: DOWN 0.5 percent at $109.18 per barrel
Euro/dollar: DOWN at $1.0512 from $1.0556 on Friday 
Pound/dollar: DOWN at $1.2295 from $1.2339 
Euro/pound: DOWN at 85.51 pence from 85.52 pence 
Dollar/yen: UP at 130.88 yen from 130.56 yen 
New York – Dow: DOWN 0.3 percent at 32,899.37 (close) 
London – FTSE 100: DOWN 1.5 percent at 7,387.94 (close)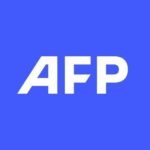 With 2,400 staff representing 100 different nationalities, AFP covers the world as a leading global news agency. AFP provides fast, comprehensive and verified coverage of the issues affecting our daily lives.
mesh conference hits Toronto next week — here's what's in store
In one week, innovators and digital transformation leaders from across North America will gather at the Symes in Toronto for the mesh conference.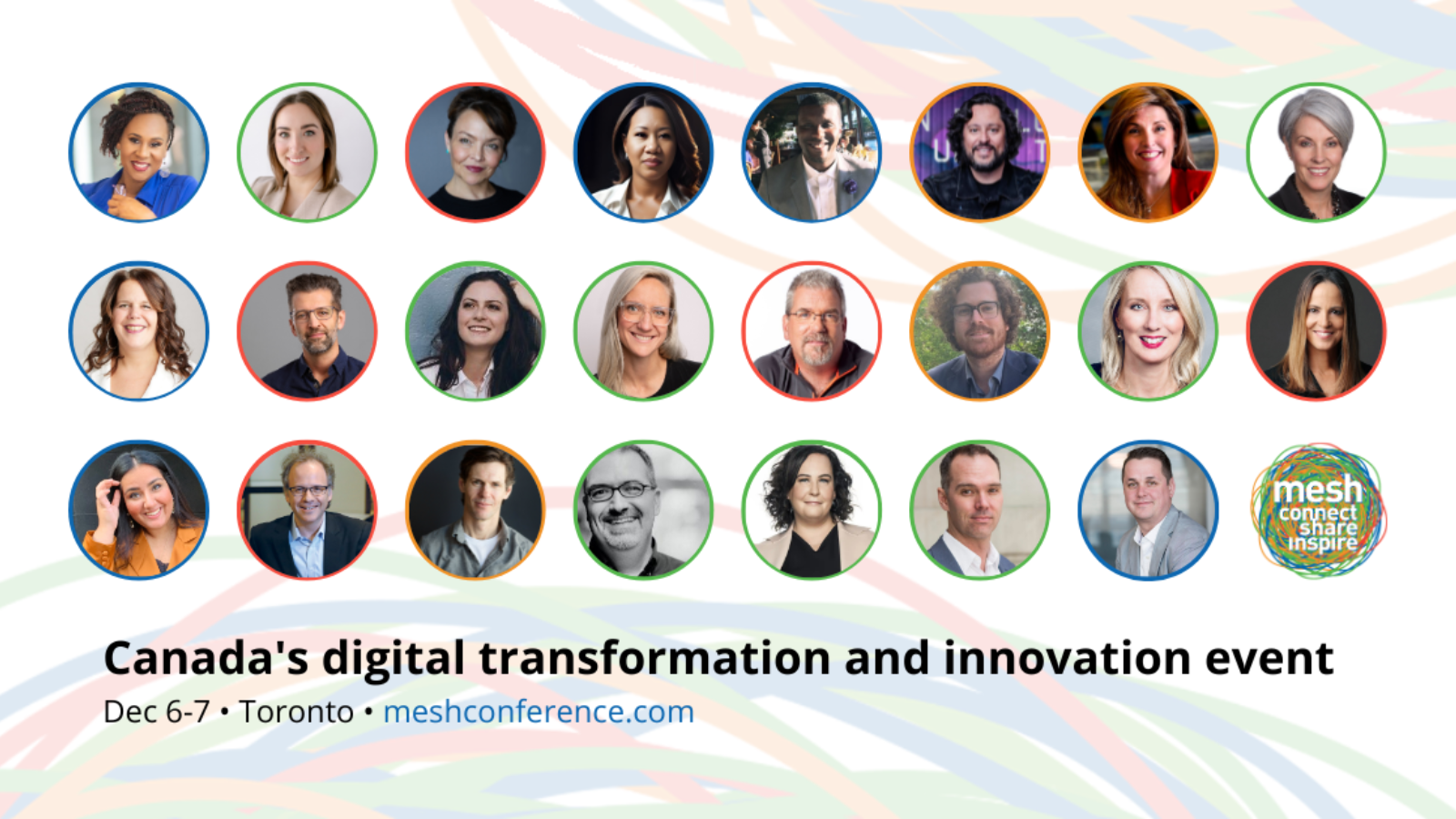 In one week, innovators and digital transformation leaders from across North America will gather at the Symes in Toronto for the mesh conference. With a focus on four threads — business, media and technology, society, and marketing — mesh will connect, share, and inspire others to think about changing how we think, organize, operate and behave.
The mesh conference differs from your typical transformation and innovation event in part thanks to two simple rules: no slide decks and canned presentations, and no pay-to-play sessions. The result? Lively sessions where the audience is encouraged to engage with speakers throughout.
The theme for this edition is "Human-powered, tech-enabled." Speakers and attendees will explore the pivotal role of technologies in augmenting human capabilities to improve workplace diversity, enhance competitiveness, and even turn back time on human-induced environmental damage through "de-extinction".
The full mesh speaker lineup
Over the course of two days, more than 20 speakers will take part in the Toronto event on December 6-7, 2023. The full run-of-show, with speakers and sessions, includes:
Canada's digital policy has gone off the rails. What should the engaged community be doing?
Dr. Michael Geist (Canada Research Chair in Internet and E-Commerce Law, University of Ottawa) will join Tyler Chisholm (clearmotive marketing) to discuss the Meta ban on news, Google's newly announced search policy around news (backed by $100 million for the industry) and podcasting regulations. Dr. Geist will explain why he has described the law as a "total policy disaster" and an "epic policy blunder" by the government. On the heels of his testimony before the CRTC, he'll share his insights on what we might expect next and what engaged communities should be doing. Gain a greater understanding of the policy landscape and its impact on how we live and work.
---
Leveraging AI to create a more diverse and inclusive tech industry
Marissa McNeelands (CEO of Toast) will be joined by Elena Yunusov (Human Feedback Foundation) to discuss how her company works to eliminate gender bias in tech hiring. TOAST, Canada's first female-focused talent partner, uses a unique AI-driven recruitment tool to help organizations diversify their tech teams and support women in tech careers. This session will explore the role that data and algorithms could play in fostering a more inclusive workforce.
---
AI, Creativity, and Inclusivity: Empowering Tomorrow's Marketing Leaders
This panel explores how AI and creativity can foster economic empowerment through tech skills training and career growth. The panel will delve into the impact of AI on marketing, the importance of diversity and inclusivity in its design, and the role of continuous education. The session aims to understand economic empowerment through tech skills training, career growth, and a nurturing environment. Features Natalie Black (Mia), Liberty White (CHOZEN MEDIA), Prieeyya Kaur Kesh (Mia), and Anne-Marie Enns (Mia)
---
Innovating for Canada's Competitive Edge
Join Dana O'Born (Council of Canadian Innovators), Tracey Bodnarchuk (Canada Powered by Women), and Stuart MacDonald (Narrative Fund) as they discuss the future of Canadian competitiveness through the lens of innovation and transformation. This session will explore the technology and energy industries and why innovation is a team sport. Looking at both growing and transitioning sectors, they will explore how Canada can leverage its strengths and overcome challenges to maintain a competitive edge in the global market and create a sustainable, prosperous future.
---
Why 'de-extinction' is vital to fighting climate change
Join Ben Lamm (CEO of Colossal) and Chris Hogg (DJG) for a riveting discussion on de-extinction and its role in combating climate change. Could the woolly mammoth, the Tasmanian tiger, and the dodo bird be agents of change? Learn about Colossal's groundbreaking work in reviving extinct species and how this contributes to biodiversity restoration. We will delve into the technology behind halting extinction, preserving animal DNA, and reversing human-induced environmental damage. Explore how de-extinction can restore lost ecosystems, increase biodiversity, and contribute to environmental sustainability. This session promises to spark insightful discussions on the future of biotech and environmental conservation.
---
AI in Marketing: Magic Wand, Double-Edged Sword or Pandora's Box
Darnel Moore will explore customer marketing strategies in the context of AI. We will delve into how AI can personalize content at scale and analyze customer behaviour while highlighting the importance of human insight and intervention in marketing. Have we crossed the line when the computer tracks, predicts and influences customer behaviours? Where and when is it best to deploy machine learning and AI in your marketing strategy? At what point in the process is it still best for humans to drive the process? How do we ensure that AI supports the customer journey and that the tools we deploy do not undermine an authentic, transparent relationship? Join us as we aspire to find where the balance is best placed between AI tools and human intention, avoid repeating the mistakes of social media and aim to harness the power of AI responsibly.
---
The Almighty AI: Friend or Foe for the Sustainability Agenda?
While headlines are dominated by the thrill and alarm of the rise in Artificial Intelligence applications and utility across industries, they have overshadowed another existential hot topic: Sustainability and ESG. This fireside chat will examine AI's role in the Sustainability agenda for communities, businesses, and national states, and in what ways leaders across sectors are taking action today for impact tomorrow. We might even imagine new kinds of futures where artificial and collective intelligence collide in this unique chat forum. Features Amy Peck (EndeavorXR) and Rika Nakazawa (NTT).
---
Amplifying Community Actions: Case Study of the Second Harvest Food Rescue App
Lori Nikkel (CEO of Second Harvest) and Winston Rosser (VP, Second Harvest) will join Mark Evans (Marketing Spark) to discuss their innovative approach to combating food waste and insecurity, particularly during the COVID-19 pandemic and its aftermath. They'll share how their technology platform has facilitated partnerships between food donors and non-profits, enabling them to scale the redistribution of surplus food from coast to coast to coast. Learn about the increased efficiency that allowed them to connect 5,600 donors with 3,400 non-profits–rescuing 24 million pounds of food, averting 79.3 million pounds of greenhouse gases, and saving 13.2 billion litres of water in the last year alone.
---
AI & Procurement: The Intersection of Innovation, Risk and Law
Join Colleen Pound (CEO of Proxure), Mary Jane Dykeman (INQ Law) and David Potter (Vog) for an enlightening session on the transformative role of AI and technology in professional services. They will delve into how these tools are levelling the playing field, particularly in procurement and legal services. Colleen, with her expertise in automation and predictive analytics, will shed light on procuring AI solutions. Mary Jane, a seasoned health and data lawyer, will discuss the legal and risk management aspects of AI adoption. This session promises a rich blend of insights from the tech startup and healthcare sectors.
---
Digital Journal is an official media partner of the mesh conference. Learn more and get tickets to the mesh conference, happening December 6-7 in Toronto, at meshconference.com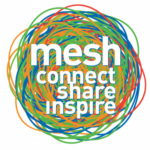 mesh is Canada's digital transformation event experience. Taking place in Calgary (April 12-13, 2023) and Toronto (November 2023), mesh aims to create a digital transformation network and event experience that helps organizations and leaders determine what to do, how to do it, and how to be successful. Learn more at meshconference.com
AI is taking the world by storm — unless you're in finance, Gartner survey finds
61% of finance leaders aren't using AI and Gartner explores why in their latest survey.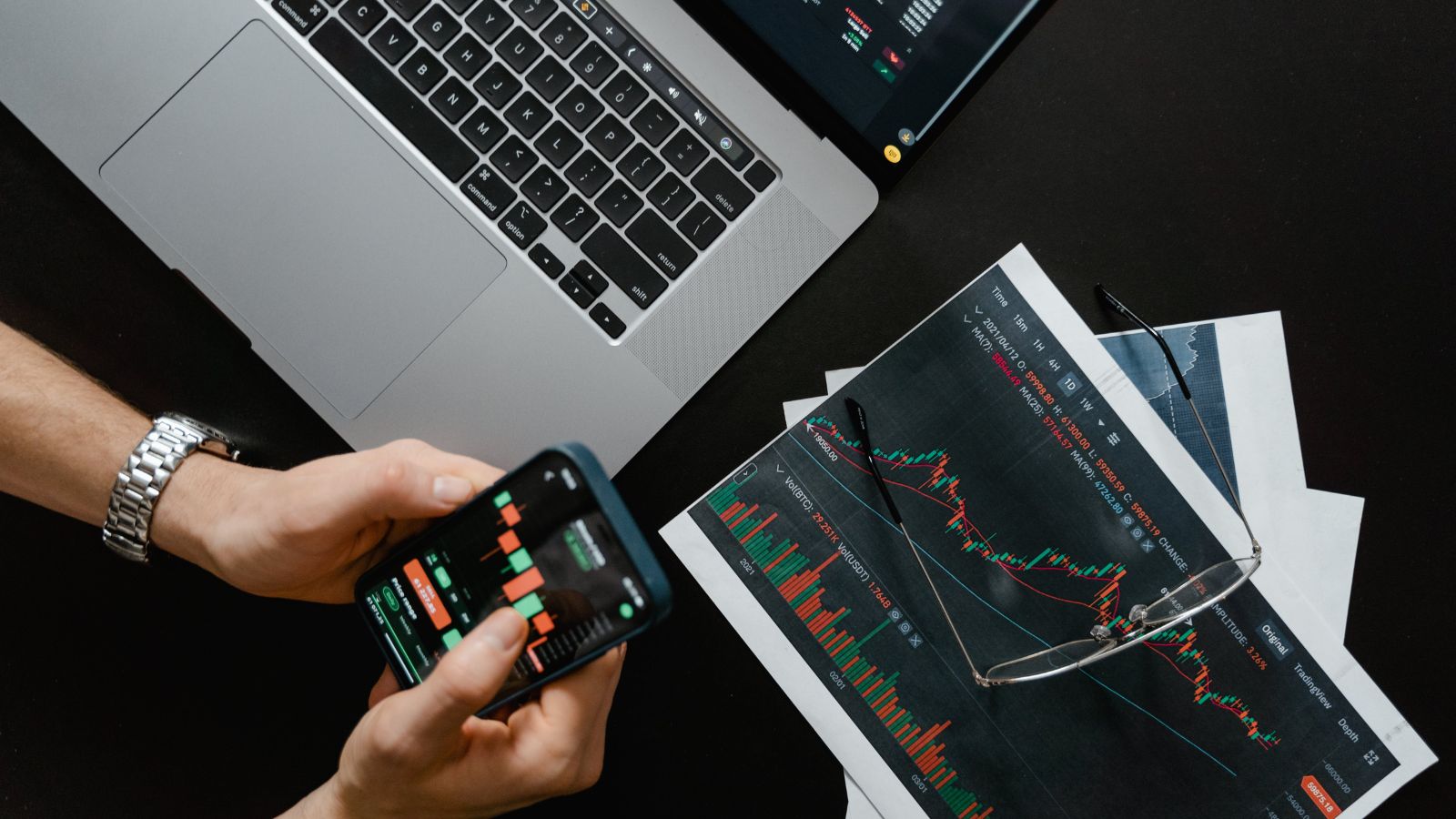 We've seen plenty of studies, industry updates, and tech investments pointing to an AI revolution in virtually every industry, especially IT and customer service.
But one Gartner survey shows a lag in AI adoption by the finance industry. The technology research and consulting firm conducted a survey of 130 finance leaders and noticed "limited" AI implementations:
"Despite AI's potential, most finance functions' AI implementations have remained limited. As they begin to chart out a plan for how best to prioritize that additional investment, CFOs should partner with their finance leadership teams to compare their current progress against their peers' and identify concrete recommendations from early adopters on how best to accelerate AI use in their function."
Marco Steeker, Senior Principal, Gartner Finance Practice
Here are a few highlights from the report:
Most finance leaders using AI are only in early stages
Gartner found that only 8% of finance organizations are using AI in production, which is much less than the 20% in other areas like HR, real estate, and procurement. This speaks to finance being over two times behind in AI use compared to the rest of the departmental functions. Additionally, a mere 1% of finance leaders say they're in the scaling phase.
Finance leaders prioritize other initiatives over AI
The survey asked respondents why they haven't used AI in primary finance functions, and the majority of answers included these four reasons:
Lack of technical capabilities
Low-quality data
Insufficient use cases
Other priorities
The latter reason felt the most problematic within finance leaders' perspectives:
"What this perspective underappreciates is that AI can be a critical enabler of finance leaders' "other priorities," such as more dynamic financial planning or close and consolidation efficiency."
Marco Steeker, Senior Principal, Gartner Finance Practice
A recent Dye & Durham report suggests AI could help stabilize the financial sector as interest rates and economic indicators sway by offering efficiency, cost reduction, and accuracy — but the hesitancy remains. Their report also found that a majority of skilled professionals, including lawyers, doctors, and financiers, express discomfort with incorporating AI into their services.
Existing AI use in finance varies across different functions
The Gartner survey found that finance departments don't use AI for one main function across the board. Instead, it's use cases are varied and include:
Accounting support
Anomaly/error detection
Financial analysis
Learn more about the Gartner survey here.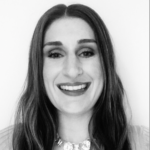 Veronica Ott is a freelance writer and digital marketer with a specialization in finance and business. As a CPA with experience in the industry, she's able to provide unique insight into various monetary, financial and economic topics. When Veronica isn't writing, you can find her watching the latest films!
mesh conference to explore animal 'de-extinction' and how Canada's digital policy has gone off the rails
Today the mesh conference announced that biotech leader Ben Lamm and prominent lawyer Michael Geist will keynote at the Dec 6-7 event in Toronto.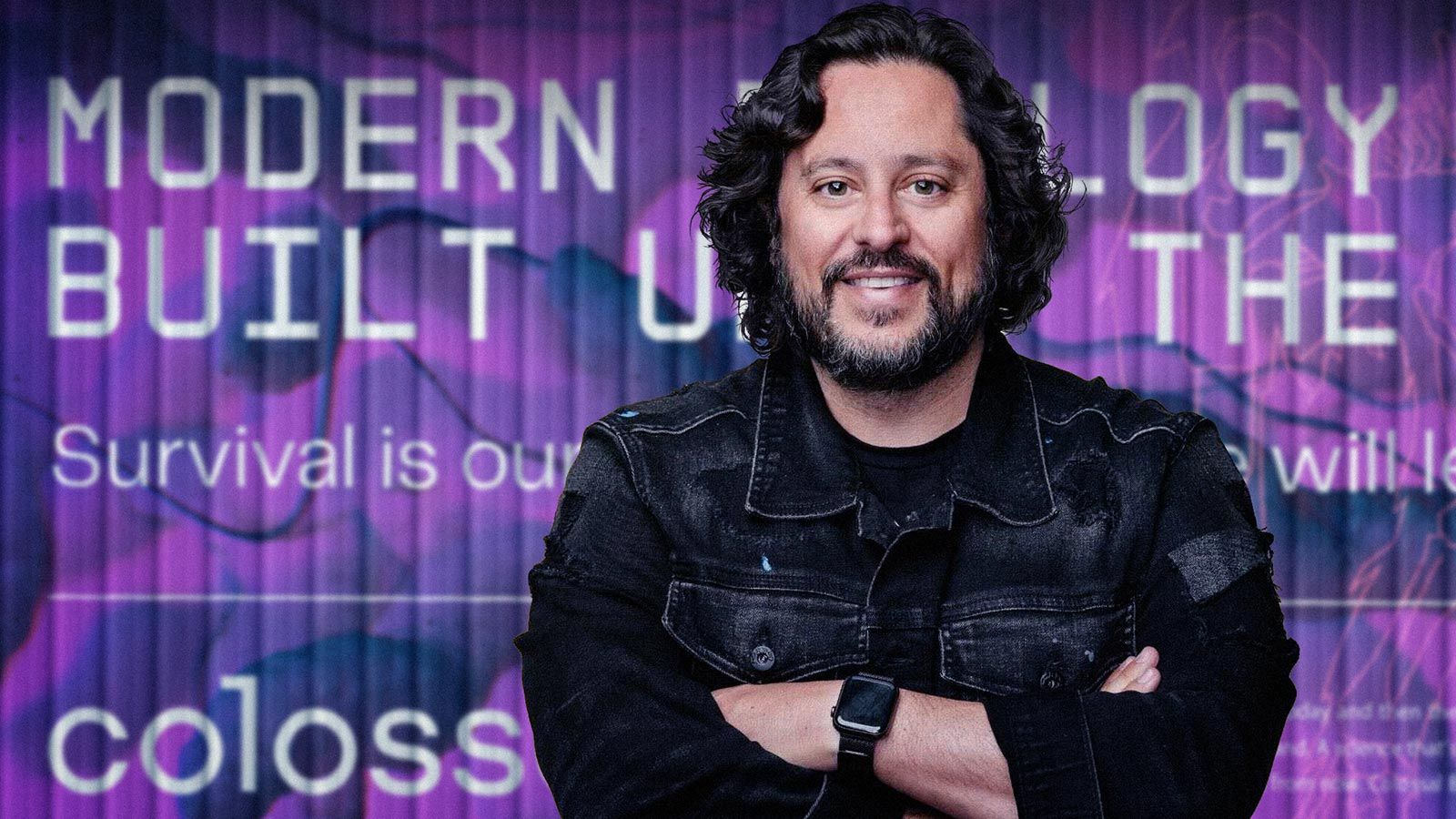 On December 6-7, all innovation roads lead to the mesh conference in Toronto, and today the event unveiled more detail on two featured keynote speakers.
Joining the mesh conference as a keynote speaker is Colossal CEO, Ben Lamm. Known for his pioneering work at the intersection of biotechnology and conservation, Lamm's presence promises to ignite discussions and offer unparalleled insights into the future of biotech, de-extinction, and environmental sustainability.
Also joining mesh as a keynote speaker is Dr. Michael Geist, a prominent lawyer and leading authority on technology law and policy. Geist has been a regular columnist on digital policy with leading publications such as the Globe and Mail and Toronto Star and is the creator and host of Law Bytes, one of Canada's top technology podcasts.
With a focus on four threads — business, media and technology, society, and marketing — the mesh conference hosts Canadian digital transformation leaders who will meet to connect, share, and inspire others to think about changing the way we think, organize, operate and behave.
"De-extinction" is vital to fighting climate change
Colossal Biosciences' Ben Lamm will join the mesh conference for a conversation about the work his company is doing to bring back the woolly mammoth, the Tasmanian tiger, and the dodo bird.
Lamm is a serial entrepreneur who started Colossal in 2021 with George Church, a biologist at Harvard Medical School. The company is working to advance the field of species de-extinction in order to bring back biodiversity and reintroduce species to Earth to help fight climate change.
Colossal's work comes at a time when the world has entered the sixth extinction crisis, where the loss of species can have devastating effects on biodiversity that is crucial to human survival.
Colossal is building technology to stop the extinction process, secure animal DNA, and reverse environmental damage created by humans.
"In addition to bringing back ancient extinct species like the woolly mammoth, we will be able to leverage our technologies to help preserve critically endangered species that are on the verge of extinction and restore animals where humankind had a hand in their demise," Lamm says.
De-extinction reverses plant and animal extinction by creating new proxy versions of these lost species. By bringing back extinct animals, the goal is to restore ecosystems that have been lost. By bringing back extinct animals, the goal is to restore ecosystems that have been lost, while increasing biodiversity and restoring ecosystem resilience.
Learn more about Colossal:
Canada's digital policy has gone off the rails
Dr. Michael Geist will join the mesh conference for a keynote conversation on Canada's digital policy where he will share his views on why he thinks it's gone off the rails, and advice about what engaged communities should be doing.
Geist is the Canada Research Chair in Internet and e-Commerce Law, a Faculty member at the Centre for Law, Technology and Society, and a Professor at the University of Ottawa.
At the mesh conference, Geist will lead an engaging discussion that will delve into the current landscape of Canadian digital policy, focusing on the repercussions of the Online News Act, known commonly as Bill C-18. The removal of Canadian news from major platforms like Facebook and Instagram by Meta, as well as the anticipated response from Google involving a ban on Canadian news in search results, will be explored in depth.
Geist, a recognized authority in technology law and policy, will also shed light on the implications and nuances of the Online Streaming Act, formerly known as Bill C-11 that imposes new rules on certain online streaming services.
This session aims to foster a comprehensive understanding of the challenges posed by evolving digital policies in Canada and to propose actionable steps for proactive engagement and advocacy.
Two weeks until we mesh
The mesh conference is a two-day event that will feature a series of inspiring talks, interactive workshops, and panel discussions that delve into how technology and innovation can be used to augment human capabilities to improve our world.
Attendees will gain insights into the latest digital trends, emerging technologies, and strategies for achieving human-centered digital transformation.
The mesh conference is back in Toronto on December 6-7 after relaunching earlier this year in Calgary where more than 200 people met to connect, share, and inspire.
The mesh conference recently announced it will be donating all proceeds from the event to Second Harvest, Canada's largest food rescue organization and leader in perishable food redistribution.
See more speakers and get your tickets at meshconference.com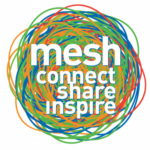 mesh is Canada's digital transformation event experience. Taking place in Calgary (April 12-13, 2023) and Toronto (November 2023), mesh aims to create a digital transformation network and event experience that helps organizations and leaders determine what to do, how to do it, and how to be successful. Learn more at meshconference.com