Asian stocks tumble on global anxieties over inflation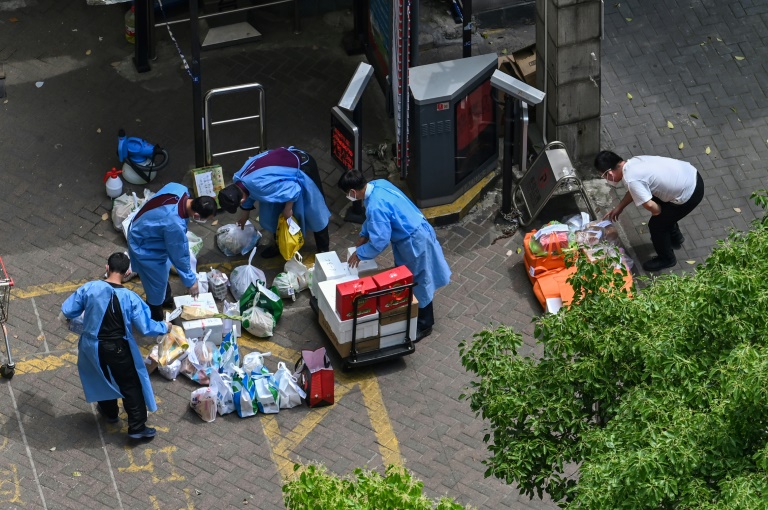 Asian stocks fell Monday as investors remained anxious over inflation and the ongoing impact of China's Covid lockdown policies, despite an initial Wall Street bounce thanks to a solid US jobs report.
Global markets have taken a beating over a series of crises including surging inflation, rising interest rates, China's economic slowdown and the war in Ukraine.
Wall Street on Friday saw a brief lift in equities after the US Labor Department reported that the world's largest economy added a better-than-expected 428,000 jobs in April, with the unemployment rate remaining at a low 3.6 percent.
But it still finished lower, with the S&P 500 dropping 0.6 percent, while the other two US indices also dipped at the close of Friday — with the Nasdaq suffering the most at 1.5 percent.
The losses globally capped a volatile week, though markets were briefly lifted due to temporary relief after the Federal Reserve hiked borrowing costs 50 basis points — the most since 2000.
Any short-term outlook is bound to be "messy", said Diana Mousina, a senior economist at AMP Investments. 
"There may be more downside as markets worry about a significant economic slowdown or 'hard landing' and aggressive interest-rate hikes," she wrote in a note according to Bloomberg.
The United States' fierce monetary tightening — combined with the news of more restrictions in China — has continued to send traders running for the hills.
Lockdowns across dozens of Chinese cities — from the manufacturing hubs of Shenzhen and Shanghai to the breadbasket of Jilin — have wreaked havoc on supply chains over recent months, crushing small businesses and trapping consumers at home.
Equities fell in Australia, Singapore, Seoul and Tokyo on Monday, while China's two mainland indices — Shanghai and Shenzhen — were also lower. Hong Kong's stock exchange was closed for a public holiday.
"Given the unsettled backdrop of the Ukraine War and China's economic woes, it is challenging for the Fed to aggressively raise interest rates without dropping the US economy into a sinkhole," said Stephen Innes of SPI Asset Management.
"Questioning the ability of central banks to lean against inflation effectively remains a significant source of angst… The longer this goes on, it will drive even higher investor anxiety levels and pressure stocks lower."
Crude prices rebounded Friday after key producers led by Saudi Arabia and Russia refused to lift output more than their planned marginal increase as they weighed tight supply concerns caused by Moscow's invasion of Ukraine.
But by Monday, it had lowered slightly — likely due to "broader market anxieties suggesting recessionary concerns", Innes said. 
– Key figures at around 0230 GMT –
Tokyo – Nikkei 225: DOWN 2.2 percent at 26,410.30 (break)
Hong Kong – Hang Seng Index: Closed for a holiday 
Shanghai – Composite: DOWN 0.6 percent at 2,999.67
Brent North Sea crude: DOWN 0.4 percent at $111.92 per barrel
West Texas Intermediate: DOWN 0.5 percent at $109.18 per barrel
Euro/dollar: DOWN at $1.0512 from $1.0556 on Friday 
Pound/dollar: DOWN at $1.2295 from $1.2339 
Euro/pound: DOWN at 85.51 pence from 85.52 pence 
Dollar/yen: UP at 130.88 yen from 130.56 yen 
New York – Dow: DOWN 0.3 percent at 32,899.37 (close) 
London – FTSE 100: DOWN 1.5 percent at 7,387.94 (close)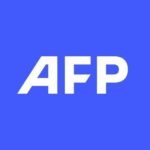 With 2,400 staff representing 100 different nationalities, AFP covers the world as a leading global news agency. AFP provides fast, comprehensive and verified coverage of the issues affecting our daily lives.
Twitter to share data at heart of Musk deal dispute: report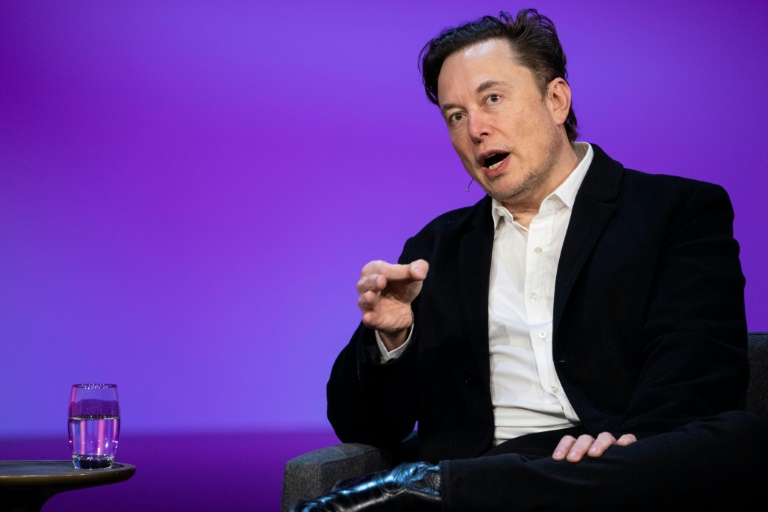 Twitter will yield to Elon Musk's demand for internal data central to a standoff over his troubled $44 billion bid to buy the social media platform, the  Washington Post reported on Wednesday.
The news comes just days after the Tesla chief threatened to back out of his deal to purchase Twitter, accusing it of failing to provide data on fake accounts.
The Post cited an unnamed source familiar with the negotiations as saying Twitter's board decided to let Musk access its full "firehose" of internal data associated with the hundreds of millions of tweets posted daily at the service.
"This would end the major standoff between Musk and the board on this hot button issue which has paused the deal," Wedbush analyst Dan Ives said in a tweet.
Twitter chief executive Parag Agrawal has said that fewer than five percent of accounts active on any given day at Twitter are bots, but that analysis cannot be replicated externally due to the need to keep user data private.
About two dozen companies already pay to access the massive trove of internal Twitter data, which includes records of tweets along with information about accounts and devices used to fire them off, according to the Post.
Twitter declined to comment on the Washington Post report but has defended its responsiveness to Musk's requests, and vowed to complete the deal on the original terms.
The mercurial Musk agreed to buy Twitter in a $44 billion deal in late April.
He began making significant noise about fake accounts in mid-May, saying on Twitter he could walk away from the transaction if his concerns were not addressed.
Some observers have seen Musk's questioning of Twitter bots as a means to end the takeover process, or to pressure Twitter into lowering the price.
The potential for Musk to take Twitter private has stoked protest from critics who warn his stewardship will embolden hate groups and disinformation campaigns.
US securities regulators have also pressed Musk for an explanation of an apparent delay in reporting his Twitter stock buys.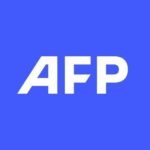 With 2,400 staff representing 100 different nationalities, AFP covers the world as a leading global news agency. AFP provides fast, comprehensive and verified coverage of the issues affecting our daily lives.
Report accuses TikTok of spreading hate speech ahead of Kenya poll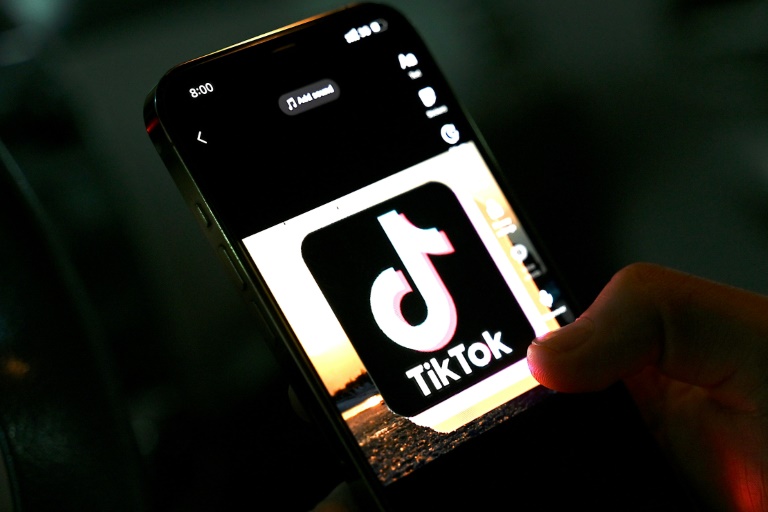 Clips containing hate-speech, political disinformation and threats of ethnic violence are spreading on TikTok ahead of Kenya's high-stakes elections, a new report said Wednesday, accusing the video-sharing platform of "failing its first real test in Africa".
East Africa's economic powerhouse will hold presidential and parliamentary elections on August 9, in the shadow of previous polls which have often been marred by ethnic violence.
On Wednesday, the US-based global non-profit Mozilla Foundation said it had analysed 130 videos which sought to spread misinformation and stoke fear, accruing over four million views after being shared by dozens of accounts.
"Kenya's democracy carries a tainted past of post-election violence. Now, political disinformation on TikTok — in violation of the platform's own policies — is stirring up this highly volatile political landscape," Odanga Madung, a fellow at the foundation, said. 
Many of the videos contained explicit threats of ethnic violence against communities based in the Rift Valley region, according to the non-profit.
In one instance, a video which drew more than 400,000 views, alleged that a certain presidential candidate hated a particular community and would target them if he came to power.
The torrent of misinformation included fake television news bulletins, doctored newspaper pages and sham opinion polls. 
"The content targets specific communities with threats and uses past violence as a tool of fear," the report said, adding that similar narratives were peddled in 2007 when a disputed election result sparked tribal violence which cost more than 1,100 lives.
– 'Remove election misinformation' –
The report said TikTok had removed several videos and suspended many accounts after reviewing the report.
A spokesperson for TikTok told AFP that the company planned to roll out new features to connect users "with authoritative information about the Kenyan elections".
"We prohibit and remove election misinformation, promotions of violence, and other violations of our policies."
TikTok, which is owned by Chinese tech giant ByteDance, saw explosive growth during the pandemic, but was doing little to rein in fake news, the report said.
Moderators were often asked to examine content which they knew little about, despite being unfamiliar with the context and the language used, a former TikTok employee told the researchers behind the report.
Kenya's elections have been dogged by claims of fake news before.
An undercover expose by UK media revealed that Cambridge Analytica, a British consulting firm, used the personal data of millions of Facebook users to target political ads and spread misinformation during the 2013 and 2017 presidential campaigns.
"Rather than learn from the mistakes of more established platforms like Facebook and Twitter, TikTok is following in their footsteps, hosting and spreading political disinformation ahead of a delicate African election," the report said.
"TikTok's shortcomings in terms of moderation of the platform only adds fuel to the fire."
Experts recently told AFP that the war in Ukraine had made TikTok the number one source of misinformation thanks to its gigantic number of users and minimal filtering of content.
AFP is a partner of TikTok, providing fact-checking services in Asia-Pacific, Europe, the Middle East, Latin America and Africa.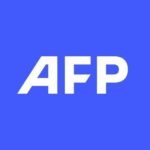 With 2,400 staff representing 100 different nationalities, AFP covers the world as a leading global news agency. AFP provides fast, comprehensive and verified coverage of the issues affecting our daily lives.
No progress at Russia-Turkey talks on Ukraine grain exports
Russia and Turkey made little headway on Wednesday in talks aimed at securing safe passage for Ukrainian grain exports, as a Russian sea blockade triggered new warnings of deadly famine.
Prior to the war, Ukraine was a major exporter of wheat, corn and sunflower oil, but shipments have been blocked since Russia invaded its neighbour in late February, causing food prices to soar worldwide.
Countries in the Middle East and Africa depend on Ukraine's exports, raising fears of hunger in those countries.
At the request of the United Nations, Turkey has offered its services to escort maritime convoys from Ukrainian ports, despite the presence of mines — some of which have been detected near the Turkish coast.
"We are ready to ensure the safety of ships that leave Ukrainian ports," Russian Foreign Minister Sergei Lavrov said at a news conference with Turkish counterpart Mevlut Cavusoglu after talks in Ankara.
Ukraine, which was not part of the talks in Turkey, has said it is ready to create conditions to resume exports from its ports, but it seeks security guarantees not to be attacked by Russia. 
But Russia's chief diplomat blamed Ukraine for the situation.
"Grain can be freely transported to destinations, there are no obstacles from Russia," Lavrov said. 
Referring to Ukraine's president, he said "it is necessary that Mr (Volodymyr) Zelensky give an order, if he is still in charge of something there, to allow foreign and Ukrainian ships to enter the Black Sea."
Lavrov also said Russia was ready to provide guarantees it would not launch any attacks if Ukraine de-mined ports.
"We are ready to do this in cooperation with our Turkish colleagues."
– 'Condemning millions to death' –
Cavusoglu said the UN plan was "reasonable" and "implementable", and he offered to host a meeting in Istanbul to discuss the details of the scheme.
"We prepared a plan for food corridors," a Turkish diplomatic source said. 
"We presented it to Russia but as you see during the press conference, Russia sends the ball into the court of Ukraine," added the source, who declined to be named.
Zelensky said this week that the amount of grain blocked by the war could triple within several months.
At separate talks on the global food crisis, Italian Foreign Minister Luigi Di Maio warned that millions of people could die of hunger unless Russia lifted its blockade.
"The next few weeks will be crucial to resolving the situation," he said after a virtual meeting involving Turkey and Lebanon among other Mediterranean countries, alongside G7 president Germany and the UN's Food and Agriculture Organization.
"I want to say clearly, we expect clear and concrete signals from Russia, because blocking grain exports means holding hostage and condemning to death millions of children, women and men."
– Russian exports –
Turkey, which hosted talks between Russian and Ukrainian foreign ministers in March aimed at ending the war, has positioned itself as a neutral mediator as it maintains a delicate balancing act between its two Black Sea neighbours. 
At the press conference, Cavusoglu said it was also important to export Russian goods as much as the Ukrainians, calling Moscow's demands for an end to sanctions to help grain onto the world market "legitimate."
"If we need to open up the international market to Ukrainian grain, we see the removal of obstacles standing in the way of Russia's exports as a legitimate demand," he said.
Soner Cagaptay, a specialist on Turkey for the Washington Institute think tank, said the UN-led plan that would allow Russia to trade with the outside world "could work."
"Because ultimately this is about food security. Yes, people don't want Russia to make money but at the same time nobody wants famine," he told AFP.
Russia and Ukraine produce 30 percent of the global wheat supply.
Cagaptay said some progress could be made in the future, but it might require Turkish President Recep Tayyip Erdogan to meet Russian counterpart Vladimir Putin in the Russian southwestern city of Sochi, "where there's nobody around to eavesdrop."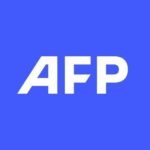 With 2,400 staff representing 100 different nationalities, AFP covers the world as a leading global news agency. AFP provides fast, comprehensive and verified coverage of the issues affecting our daily lives.