Australia hikes interest rates for first time since 2010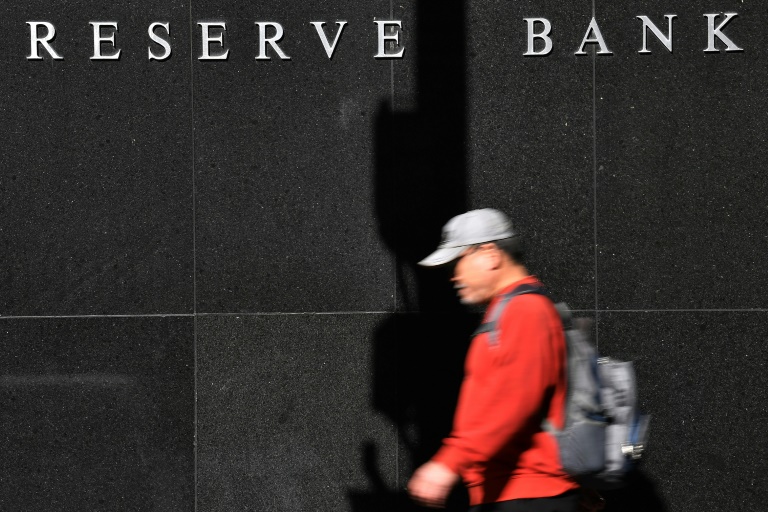 Australia's central bank raised interest rates for the first time in more than a decade on Tuesday, a pre-election hike designed to curb soaring consumer prices.
The Reserve Bank of Australia raised the main lending rate by 25 basis points to 0.35 percent, the first increase since November 2010. 
Ending record-low rates, the bank cited inflation levels that had "picked up more quickly, and to a higher level, than was expected". 
The move thrusts the bank to the centre of a fierce political debate about the health of Australia's economy just weeks before the May 21 elections. 
The opposition Labor party has seized on the prospect of a rate rise as evidence of a weakening economy and the conservative government's economic maladministration.
Prime Minister Scott Morrison, who is trailing in the polls, has insisted inflation is a result of worldwide trends, including the war in Ukraine. 
The annual inflation rate is currently at 5.1 percent. 
Like consumers around the world, Australians have been hit by soaring prices for food and fuels. 
But house prices have been rising for years even as wages have stagnated. Sydney and Melbourne are among the world's most expensive cities in the world to live. 
The rate rise is expected to be the first of several, which could have serious implications for Australia's once-perennially growing economy.
Higher interest rates will spell higher borrowing costs for millions of already heavily indebted Australians, in a country where real estate market speculation at times appears to be a national pastime.
Interest rates of two percent would cost the average homeowner about US$362 a month, according to financial services website RateCity.com.au. 
"That's going to be a lot for many borrowers to swallow, particularly anyone already struggling to make the monthly budget add up," said RateCity's Sally Tindall.
Australia's vast resource wealth has for decades provided insulation from global financial headwinds and underpinned high standards of living.
The country is among the world's largest producers and exporters of iron ore, gas and coal. 
But there are growing concerns that the "lucky country's" run of good fortune may be coming to an end. 
In early 2020 the economy fell into recession for the first time in almost three decades, largely because of devastating bushfires and the start of the Covid-19 pandemic. 
Climate-fuelled floods, bushfires and droughts are proving increasingly costly.
This year's east coast floods cost an estimated Aus$3.35 billion (US$2.4 billion) in insured losses, making it the costliest flood in Australia's history, according to the Insurance Council of Australia.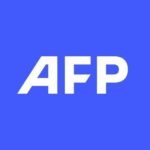 With 2,400 staff representing 100 different nationalities, AFP covers the world as a leading global news agency. AFP provides fast, comprehensive and verified coverage of the issues affecting our daily lives.
China to double wind, solar energy capacity by 2025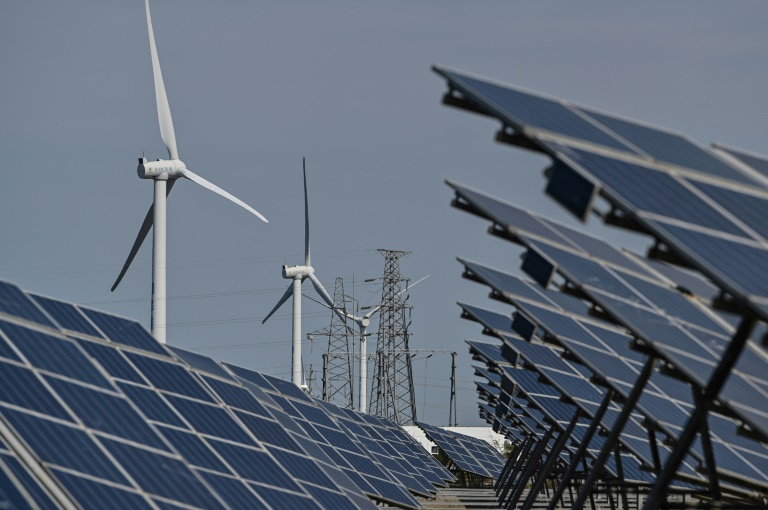 China aims to double its wind and solar capacity by 2025, according to a new road map that also allows for more coal-fired power plants to bolster energy security.
The world's biggest polluter earlier estimated it needs to double wind and solar use by 2030 to deliver on its pledges under the Paris climate accord.
The latest plan — if implemented — means China might reach that goal earlier.
But Beijing has also ramped up reliance on coal-fired power plants in recent months to support its ailing economy as the Ukraine war pushes up global energy prices.
The country's central economic planner said 33 percent of power supply to the national grid will come from renewable sources by 2025, up from 29 percent in 2020, in a document released Wednesday.
"In 2025, the annual power generation from renewable energy will reach about 3.3 trillion kilowatt-hours… and the wind power and solar power generation will double," the plan said.
China, already the world's largest producer of renewable energy, has accelerated investment in solar and wind projects to tackle pollution at home, which researchers say kills millions every year.
Beijing has pledged to peak emissions by 2030 and become carbon neutral by 2060.
Investment in solar energy nearly tripled in the first four months of the year to 29 billion yuan ($4.3 billion) compared with January to April investment in the previous year, data from the National Energy Administration shows.
But China's energy policy has remained a two-headed beast, with the country burning about half the coal used globally each year to power its economy.
Policymakers further embraced coal as the Ukraine war pushed up prices of oil and natural gas.
Premier Li Keqiang said coal underpinned China's energy security in an emergency meeting last week to address economic woes, and the central bank has approved a $15 billion credit line to fund coal mining and coal-fired plants.
In March, the cabinet ordered miners to dig up 300 million tons of extra coal this year.
Local governments started building new power plants last year that will boost capacity from coal by the most since 2016, after an energy crunch paralysed swathes of the economy.
Lauri Myllyvirta, lead analyst at the Centre for Research on Energy and Clean Air, said "energy security — avoiding another energy shortage and managing geopolitical risks — is the overwhelming priority" for China with the economic outlook uncertain.
The latest energy plan says renewables will supply "50 percent of the growth in power consumption" to 2025, lower than previous official estimates and signalling more room to expand coal power.
"The planners are projecting, or preparing for, faster demand growth which would see fossil fuel use and emissions still increase," Myllyvirta said.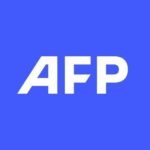 With 2,400 staff representing 100 different nationalities, AFP covers the world as a leading global news agency. AFP provides fast, comprehensive and verified coverage of the issues affecting our daily lives.
Amazon to close Kindle bookstore in China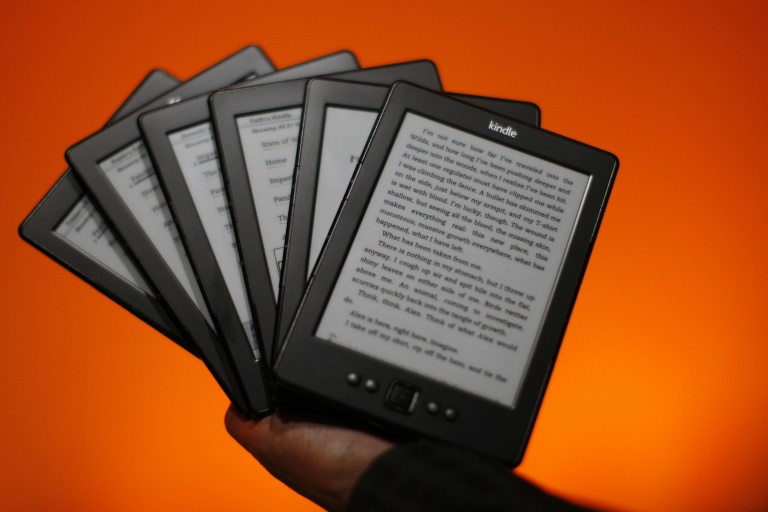 US tech giant Amazon said Thursday that it will stop operating its Kindle e-bookstore in China from next year, closing the chapter on a massive consumer market.
The e-commerce pioneer has in recent years appeared to admit defeat to local Chinese rivals such as Alibaba and JD.com, ending its online retail operations for Chinese consumers in 2019.
Amazon's decision to pull the Kindle service comes about eight years after it first set up an official store for the e-book reader on Alibaba's Tmall platform.
"Amazon will stop operating its Kindle e-bookstore in China a year from now on June 30, 2023," the company said Thursday in a statement on Chinese social media platform Weibo.
This means that customers can no longer buy new e-books, although those that have been purchased can still be downloaded until June 2024 and will remain readable afterwards, it said.
It did not give a reason for ending the service.
Customers can still buy Kindle devices from other Tmall retailers, but not from its official online store.
Amazon said in a separate notice that although it announced "the adjustment of Kindle-related business in China", this does not change its long-term commitment to the market.
"Millions of Kindle reading devices" were sold in China between 2013 and 2018, according to state media outlet China Daily.
The report added that by end-2016, China became the biggest market for these devices.
Kindle's exit is the latest among global brands, after US internet services giant Yahoo pulled out of mainland China last year and Microsoft said it would close its career-oriented social network LinkedIn in the country.
Microsoft cited a "challenging operating environment" as Beijing tightened control over tech firms.
While e-commerce is very popular with Chinese consumers, Amazon has struggled to make headway in the country.
Local competitors such as Alibaba and JD.com have capitalised on their supplier networks and understanding of Chinese consumers to gain market share, before Amazon could acquire a foothold.
Asked about Kindle's exit, Chinese commerce ministry spokesman Gao Feng said was "normal… to adjust products and services according to market development".
Currently, Amazon China has more than 10,000 staff and offices in 12 cities including Beijing, Shanghai, Hangzhou and Shenzhen, the company said.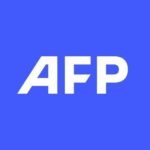 With 2,400 staff representing 100 different nationalities, AFP covers the world as a leading global news agency. AFP provides fast, comprehensive and verified coverage of the issues affecting our daily lives.
Italy's 'Motor Valley' proves fertile ground for supercars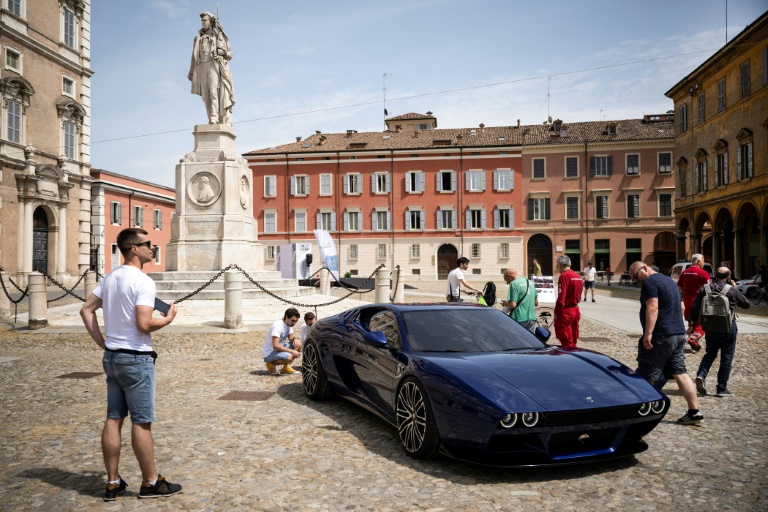 If Tuscany has Chianti, the Italian region of Emilia-Romagna has "Motor Valley", an area that boasts one of the highest concentrations of luxury sports cars and motorbikes in the world.
The so-called Land of Motors, covering around 1,000 square kilometres of prime agricultural land roughly between Bologna and Modena, is home to Lamborghini and Ferrari, Maserati and Ducati, in addition to less well-known brands.
Every year — with a hiatus for coronavirus — industry types and fans flock to Modena for a weekend to talk business and admire the spectacular cars and bikes displayed around town.
Among those on show this year was a Pagani Huayra, a futuristic hypercar produced just a few kilometres away in Pagani's base at San Cesario sul Panaro, where vehicles are made to measure — and start at a cool 2.6 million euros ($2.8 million).
Christopher Pagani, the son of the founder and communications chief, told AFP it takes between eight and nine months to manufacture a car, with customers normally waiting two years between order and delivery.
"In 2022 we are producing some 40 to 45 cars. They are all special because every customer has the opportunity to get in touch with us, visit us, and go on this journey," he said.
In the factory — dubbed the "workshop" — a few dozen mostly young people work in the hushed and ordered environment of a science lab.
For the brand, weight is everything and they use 40 different types of carbon fibre, as well as titanium and aluminium to make the car as light as possible.
But Pagani said talks were underway with clients about a potential electric version, even if would be heavier due to the battery, as part of a trend towards greener vehicles.
– Best place to be –
Pagani's father, Horacio, founded the company in 1998 after working at Lamborghini, another of Italy's top luxury brands based in the area.
According to legend, Ferruccio Lamborghini, the wealthy owner of a tractor factory, turned his hand to sports cars in the 1950s after complaining about the Ferraris he owned.
Enzo Ferrari is said to have told him that if he didn't like what he made, he should go and build his own.
Ferrari's Maranello site is located outside Modena, while the region also boasts Dallara, which provides cars for IndyCar racing in the United States, and motorbike firm Energica. 
"The success dates a long way back, it is the fruit of several generations," said Andrea Corsini, who handles transport, infrastructure and tourism for the Emilia Romagna region.
The name "Motor Valley" alludes to California's Silicon Valley, where a grouping of tech companies drew talent and cash.
Here, manufacturers found a ready skills base among farmers who, in the immediate aftermath of World War II, had to learn to repair their own machinery.
Today, the area comprises 16,000 companies, four racing tracks, six training centres, and employs more than 90,000 people, according to think tank Riparte l'Italia.
"In terms of job opportunities and contacts with companies, this is the best place to be," said 24-year-old Emilio, studying car engineering in the south of Italy, who came to Modena for the weekend.
The sector records a turnover of 16 billion euros a year, of which seven billion is in exports, and is in good health, with Bugatti, Ferrari, Lamborghini, Bentley and Porsche all posting record results in 2021.
It was also here that Bugatti produced in the early 1990s its celebrated B110 GT, sold for a staggering 500 million lire (around 260,000 euros at the time).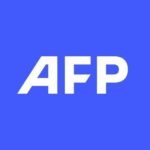 With 2,400 staff representing 100 different nationalities, AFP covers the world as a leading global news agency. AFP provides fast, comprehensive and verified coverage of the issues affecting our daily lives.