Bankrupt Sri Lanka hikes taxes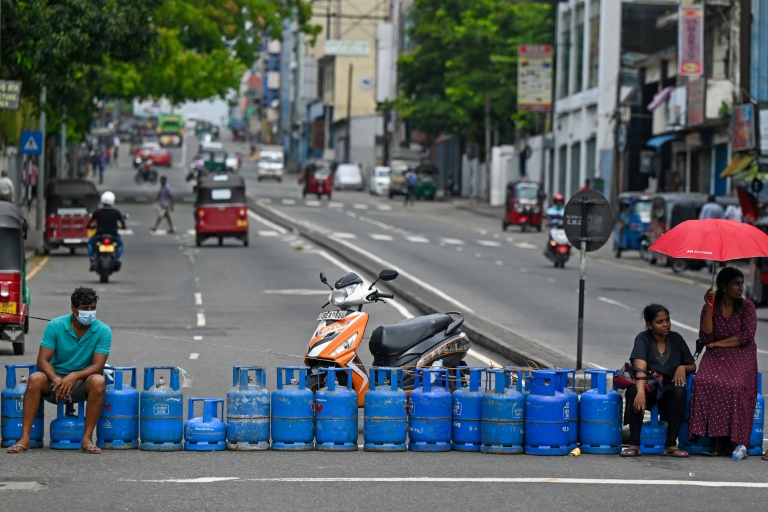 Cash-strapped Sri Lanka on Tuesday announced steep, across-the-board tax hikes to shore up revenue as the country suffers its worst economic downturn and seeks an IMF bailout.
The value-added tax (VAT) applied on almost all goods and services was raised from 8.0 percent to 12 percent with immediate effect, while corporate taxes were also increased from 24 to 30 percent.
The personal income tax exemption threshold was lowered from 3.0 million rupees ($8,330) a year to 1.8 million rupees.
The increases were a rollback of the generous cuts ordered by President Gotabaya Rajapaksa soon after he won the November 2019 elections.
Prime Minister Ranil Wickremesinghe, who is also the finance minister, said Rajapaksa's tax cuts cost the state some 800 billion rupees ($2.22 billion) annually and widened the budget deficit sharply.
International rating agencies, as well as independent economists, have pointed to Rajapaksa's fiscal policy as having fuelled the current financial crisis.
Wickremesinghe, an opposition legislator, was made prime minister this month.
His predecessor and the president's elder brother Mahinda stepped down after months of anti-government protests turned deadly.
The South Asian nation is in talks with the International Monetary Fund for a bailout after running out of dollars to pay even for the most essential imports such as oil, food and medicines.
Sri Lanka has also defaulted on its $51 billion foreign debt.
Wickremesinghe said he was also removing several tax breaks granted to companies in recent years.
The government did not say how much it will raise from the new tax measures.
However, the prime minister had said they had run out of rupees to pay the salaries of 1.5 million civil servants and would have to "print money". That would in turn fuel inflation, which is already at a record 33.8 percent.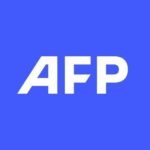 With 2,400 staff representing 100 different nationalities, AFP covers the world as a leading global news agency. AFP provides fast, comprehensive and verified coverage of the issues affecting our daily lives.
Kerry vows US to meet climate goal despite court setback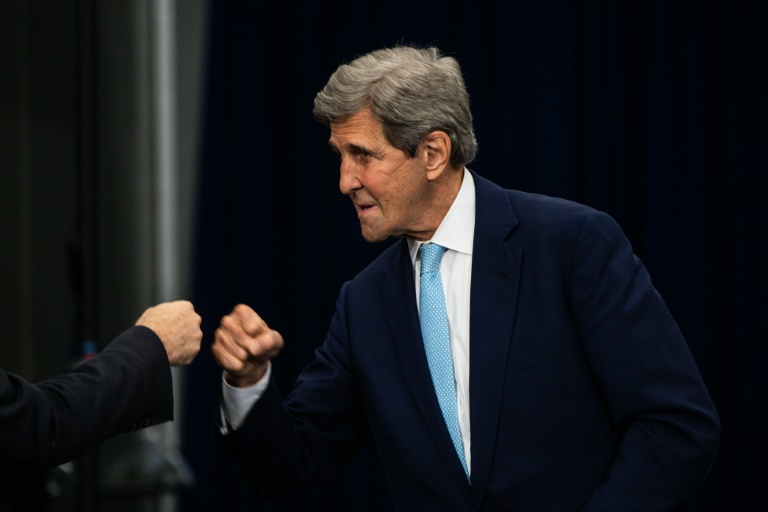 US climate envoy John Kerry vowed Friday the United States will meet goals it submitted to the United Nations on slashing greenhouse gas emissions, despite a Supreme Court ruling that curtailed the government's powers.
"We are determined to achieve our goals. We can achieve our goals," Kerry told AFP.
"But obviously it would help if we had a majority of the Supreme Court in the United States of America that actually understood the gravity of the situation and was more willing to try to be helpful rather than present a hurdle of one kind or another," he said.
President Joe Biden, after defeating the climate-skeptic Donald Trump, in April last year said the United States would reduce greenhouse gas emissions by 50 to 52 percent by 2030 from 2005 levels, dramatically increasing the climate ambitions of the world's largest economy.
He submitted the so-called nationally determined contribution to the UN climate body in line with the 2015 Paris Agreement, the landmark deal brokered by Kerry when he was secretary of state.
China, the world's largest carbon emitter, called Friday on all nations to live up to Paris commitments, with foreign ministry spokesman Zhao Lijian saying of the United States, "it is not enough to just chant slogans."
Kerry, who has worked with Chinese officials in his climate role despite soaring tensions between Beijing and Washington, said that he was "not surprised by the messaging" from the Asian power.
"We will show China precisely how we're going to get the job done," Kerry said.
In an unusual commentary, Stephane Dujarric, the spokesman for UN Secretary-General Antonio Guterres, called the Supreme Court decision "a setback in our fight against climate change."
– 'Every option available' –
The Supreme Court, finishing a term in which three justices nominated by Trump pushed it sharply to the right, on Thursday cut the wings off a key way in which the government could have tackled climate change.
In a 6-3 ruling branded "devastating" by Biden, the top court said the Environmental Protection Agency did not have authority to order sweeping cuts on emissions from coal-fired power plants.
"I am convinced — and our legal people are looking at it very carefully — that this decision leaves plenty of latitude for us to be able to do a lot of things that we need to do," Kerry said.
Asked about calls by some lawmakers from his Democratic Party for Biden to declare a climate emergency, Kerry said, "I think the president needs to evaluate every option available."
Coal accounts for around 20 percent of US electricity generation — still roughly on par with renewables. China, despite investing heavily in wind and solar, has also kept building coal production capacity.
But Kerry said that the marketplace showed that coal was not the future.
"Nobody's going to fund any new coal power in the United States — no bank, no private lender. Coal is the dirtiest fuel in the world," he said.
– 'Pin into balloon' –
Scientists warn that the world is far off track in avoiding the worst ravages of climate change including worsening heatwaves, floods, drought, rising sea levels and storm surges. 
The Paris accord set the goal of limiting end-of-century warming to two degrees Celsius (3.6 Fahrenheit) above pre-industrial levels — and preferably not beyond 1.5 degrees — but the planet has already warmed by nearly 1.2 Celsius.
Ruth Greenspan Bell, a climate expert at the Woodrow Wilson International Center for Scholars, said it was difficult for the United States to show climate leadership while also fighting internally on whether it is a priority.
"It's kind of putting a pin into a balloon. There's a little bit less air in the balloon than there was before," she said of the court decision. 
"The times call for a moonshot but imagine trying to pull off a moonshot when you are at the same time in a defensive crouch."
Environmental groups have put guarded hope in negotiations in Congress on an energy bill that would include climate action.
But on the Democratic side, Senator Joe Manchin from coal-producing West Virginia holds the key vote — and Trump's Republican Party is widely expected to advance in November elections.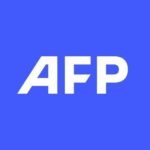 With 2,400 staff representing 100 different nationalities, AFP covers the world as a leading global news agency. AFP provides fast, comprehensive and verified coverage of the issues affecting our daily lives.
French police bust gang selling fake Bordeaux wine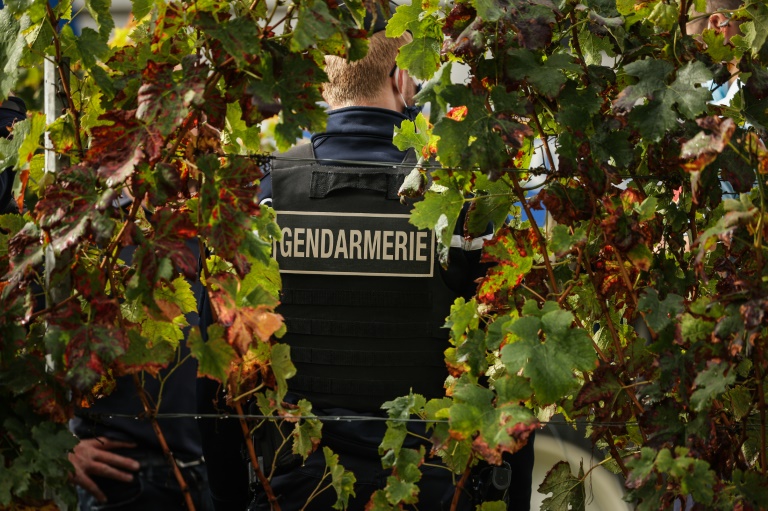 French police have broken up a gang that had allegedly produced hundreds of thousands of bottles of fake Bordeaux wine in an elaborate counterfeiting operation, prosecutors said on Friday.
Officers investigating drug dealing in the southwestern French region discovered printing machinery being used to create the labels for the bottles last September, sparking a wider criminal probe.
It led to the arrest of around 20 people on Monday during an operation in seven different areas of France, with three of them charged with organised fraud, counterfeiting and money laundering.
The main suspect is a winemaker and broker in the Medoc region near Bordeaux who was buying low-grade wine from other areas including Spain, then bottling it up as more expensive local produce, a statement from Bordeaux prosecutors' office said.
"Major orders" had been placed for the wine "destined for supermarkets and foreign countries", the statement added.
Bottling operations were being run at night to avoid detection, it said.
"If the allegations are proven, we hope that the culprits will be heavily punished because these practices undermine the image of Bordeaux wines and those who work properly and respect the rules," the local wine industry body told AFP.
French wine makers, customs and police are constantly on the lookout for cheats who pass off budget plonk as top vintages.
In 2016, police busted a Bordeaux vintner who was blending poor-quality wine with high-end Saint-Emilions, Lalande-de-Pomerols and Listrac-Medocs to sell to major supermarkets under prestigious labels.
The owner of several domains, Francois-Marie Marret, was handed a prison sentence and a fine of eight million euros after being found bringing in cheap wine at night.
In 2010, 12 French winemakers and dealers were convicted of selling millions of bottles of fake Pinot Noir to the US firm E&J Gallo.
Before that, in 2006 legendary Beaujolais winemaker Georges Duboeuf was fined more than 30,000 euros for blending grapes from different vineyards to disguise the poor quality of certain prized vintages.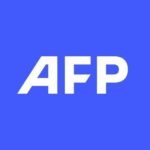 With 2,400 staff representing 100 different nationalities, AFP covers the world as a leading global news agency. AFP provides fast, comprehensive and verified coverage of the issues affecting our daily lives.
Stocks choppy, dollar frothy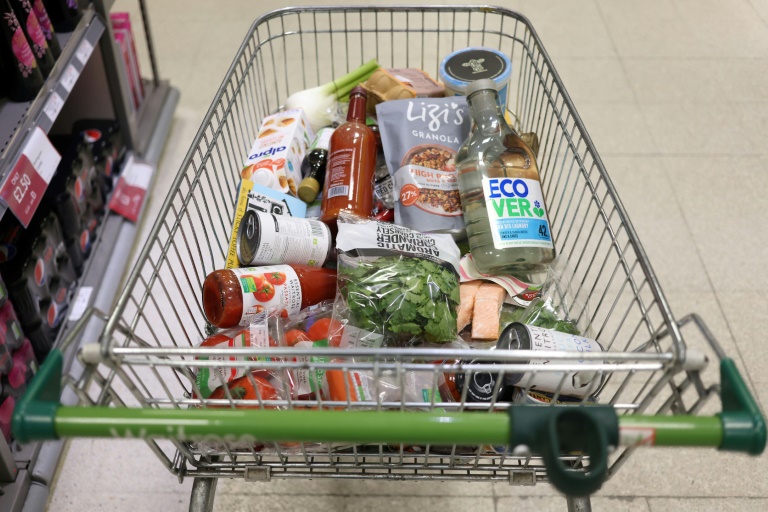 Stock markets wobbled on Friday while the dollar shot higher against the euro and pound as investors fretted about interest rate hikes and a possible recession.
Both Paris and Frankfurt stocks ended the day with small gains despite news of record-high eurozone inflation that reinforced expectations of a European Central Bank interest rate hike later this month.
The EU's Eurostat data agency said annual consumer price inflation in the 19 countries that use the euro soared to 8.6 percent in June, up from the prior record of 8.1 percent in May.
"Today's figures bolster the European Central Bank's intended decision to start raising interest rates at its next Governing Council meeting in July," noted economist Pushpin Singh at research group CEBR.
The ECB stated last month that it will deliver its first interest rate hike in more than a decade in July to combat inflation. 
Eurostat added Friday that core inflation — stripping out volatile components like energy and food — slowed to 3.7 percent from 3.8 percent, helping equities to calm heading into the weekend pause.
Wall Street's main indices were marginally lower in late morning trading, having bounced around since the opening bell.
– 'Another big leg lower' – 
Chris Beauchamp, chief market analyst at online trading platform IG, said there was little buying interest at the start of the second half of the year, even though the sharp drops suffered by stocks in the first half open up the possibility for gains.
New York's S&P 500 index suffered its worst first-half performance since 1970.
"There is a growing unease about the summer, especially with a potentially very gloomy (second-quarter) earnings season nearly upon us," he said in a note to clients. 
"It really does look like we have another big leg lower before this bear market is done," added Beauchamp.
With the war in Ukraine showing no sign of ending — keeping energy costs elevated — there is an expectation that borrowing costs will continue to rise and send economies into recession.
Losses across world markets this week come after a rally last week fuelled by hopes that an economic slowdown or signs of recession would lead central banks to ease off their monetary tightening drive.
But comments from top finance chiefs, including Federal Reserve boss Jerome Powell, suggest they are willing to endure the pain of a contraction as long as they can rein in prices — which are rising at their fastest pace in 40 years on both sides of the Atlantic.
"Investors know that inflation is high and is likely to push higher," City Index analyst Fiona Cincotta told AFP.
"Instead, the market's obsession is turning from inflation to recession fears. Given the steep declines in stock prices this week, much of the bad news is priced in for now, until it starts again next week," she added.
The dollar, a safe-haven currency, jumped one percent against the pound and the euro on rising expectations of a recession.
"The US dollar looks set to end the week stronger against most major currencies, nearing its strongest level since 2002 as 'risky' assets remained under pressure," said economist James Reilly at Capital Economics.
The euro slid to a low of $1.0369 before rebounding back above the $1.04 level. The pound touched a low of $1.1979.
Oil rebounded on tight supplies despite persistent recession concerns.
– Key figures at around 1530 GMT –
New York – Dow: DOWN 0.3 percent at 30,693.52 points
EURO STOXX 50: DOWN 0.2 percent at 3,448.31
London – FTSE 100: FLAT at 7,168.65 (close) 
Frankfurt – DAX: UP 0.2 percent at 12,813.03 (close)
Paris – CAC 40: UP 0.1 percent at 5,931.06 (close)
Tokyo – Nikkei 225: DOWN 1.7 percent at 25,935.62 (close)
Shanghai – Composite: DOWN 0.3 percent at 3,387.64 (close)
Hong Kong – Hang Seng Index: Closed for a holiday
Brent North Sea crude: UP 1.9 percent at $111.12 per barrel
West Texas Intermediate: UP 2.2 percent at $108.08 per barrel
Euro/dollar: DOWN at $1.0405 from $1.0484 Thursday
Pound/dollar: DOWN at $1.2037 from $1.2178
Euro/pound: UP at 86.46 pence from 86.09 pence
Dollar/yen: DOWN at 135.19 yen from 135.72 yen
burs-rl/imm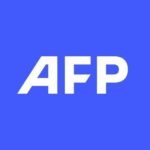 With 2,400 staff representing 100 different nationalities, AFP covers the world as a leading global news agency. AFP provides fast, comprehensive and verified coverage of the issues affecting our daily lives.