Biden heads to Ohio to tout industrial renewal plan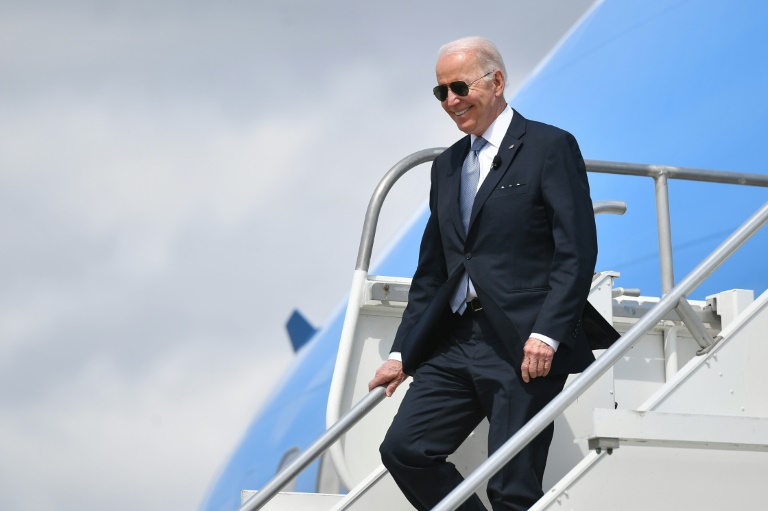 US President Joe Biden will travel to political battleground state Ohio on Friday to announce the launch of a new industrial renewal plan that his administration hopes will revive the country's manufacturing sector.
The initiative, dubbed "AM Forward" (Additive Manufacturing Forward), is aimed at increasing the use of 3D printing and other next-generation production technologies among US companies, a White House statement said.
Several top US firms, including GE Aviation, Honeywell, Lockheed Martin, Raytheon and Siemens Energy, have committed to a voluntary pact to support US-based suppliers in adopting new parts manufacturing technologies, the statement said.
Small and medium enterprises that choose to take up the initiative will be able to avail the support of federal programs to boost their competitiveness in the sector, the administration promised.
Biden will announce the plan in the US midwestern state of Ohio — a political battleground that has often been a bellwether in US presidential polls — ahead of a general election in November. 
The president's Democratic Party will be seeking to build on its slim majority in the US Congress at the polls.
The election for Ohio's next senator, a position previously held by a Republican considered moderate, is one that will be closely watched. 
It will pit Democrat Tim Ryan against newcomer J.D. Vance, a 37-year-old former marine and author known for his bestselling memoir "Hillbilly Elegy."
Vance won the race for the Republican nomination this week after being endorsed by former US president Donald Trump.
He graduated from the Ivy League Yale Law School and was previously opposed to Trump — famously dubbing him "America's Hitler" — but later became an ardent supporter.
Vance's victory in the hotly contested Ohio Republican primary has been seen as an indication of the sway that Trump still holds over Republican party voters.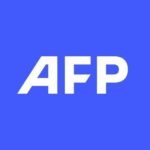 With 2,400 staff representing 100 different nationalities, AFP covers the world as a leading global news agency. AFP provides fast, comprehensive and verified coverage of the issues affecting our daily lives.
UK overselling Australia trade deal, British MPs warn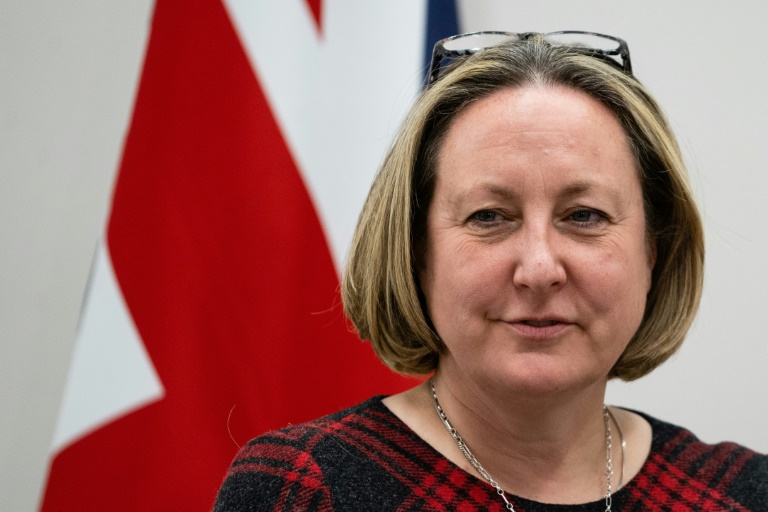 The UK is overselling its free trade deal struck with Australia in the wake of Brexit, British MPs have concluded in a report published Wednesday.
The cross-party International Trade Committee has warned the government of Prime Minister Boris Johnson "against overselling the benefits of trade deals" in general after analysing the Australia agreement finalised in December 2021.
Its findings come as International Trade Secretary Anne-Marie Trevelyan was Wednesday to face questions from the committee regarding the deal struck with the former British colony.
"The government must level with the public — this trade deal will not have the transformative effects ministers would like to claim," committee chair Angus Brendan MacNeil said in a statement.
The accord was the first free trade deal to be signed since Britain's formal departure from the European Union at the start of 2021.
Britain has said the deal is expected to unlock annual bilateral trade worth £10.4 billion (US$12.4 billion).
"As the first wholly new trade deal since Brexit, this agreement sets a precedent for the future," added MacNeil, an MP for the Scottish National Party seeking Scotland's independence from the UK. 
"It is vital that the government learns from this experience and negotiates harder next time around to maximise gains and minimise losses for all economic sectors and parts of the UK."
The deal with Australia is seen as low hanging fruit amid more difficult free trade talks with the United States. 
Regarding the Australia deal, the committee noted that "lifting almost all tariffs on agricultural imports is a significant change, and potentially sets an important precedent for deals with major food-exporting nations".
But it added that tariff reductions on goods including Australian wines were "unlikely to make a noticeable difference at supermarket checkouts". 
MPs also expressed "disappointment that tariff-free Australian food will not be required to meet core UK food production standards, for example regarding pesticide use".
But they welcomed assessment, albeit limited, of the deal's environmental impact and the "inclusion of provisions on forced labour, modern slavery and human trafficking".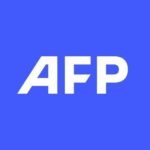 With 2,400 staff representing 100 different nationalities, AFP covers the world as a leading global news agency. AFP provides fast, comprehensive and verified coverage of the issues affecting our daily lives.
Ben & Jerry's sues Unilever to block distribution in Israeli settlements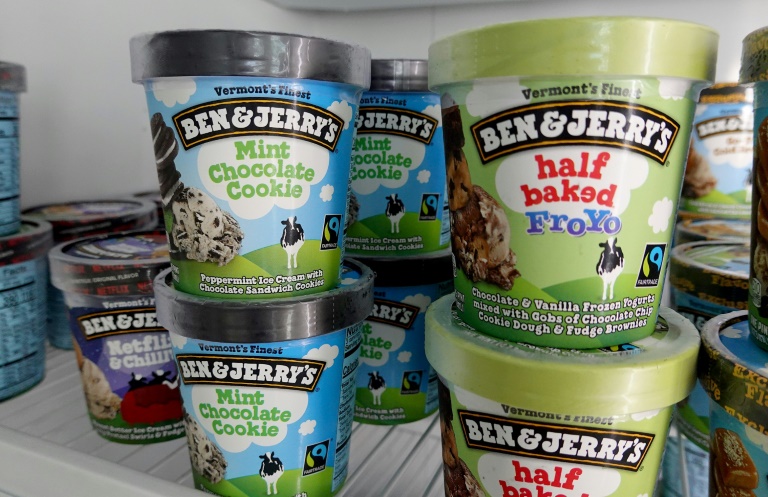 American ice cream brand Ben & Jerry's said Tuesday it is suing its parent company Unilever to block a move that would see its product sold in West Bank settlements, which would run counter to its values.
The company, known for its political activism, took the unusual step seeking an injunction after London-based Unilever last week announced it had sold its interest in the ice cream to Israeli license-holder Avi Zinger.
The legal action was "essential to … protect the brand and social integrity Ben & Jerry's has spent decades building," according to the complaint filed in a US district court.
Unilever's decion was "made without the consent of Ben & Jerry's Independent Board," and goes against the merger agreement that gave the board the ability to protect the founder's values and reputation, the complaint said.
In July last year, Vermont-based Ben & Jerry's announced it would no longer sell its ice cream in the Israeli-occupied Palestinian territories, which the Jewish state seized in 1967, saying it was "inconsistent with our values," although it said it planned to keep selling its products in Israel.
However, Zinger had continued to produce the ice cream in his factory in the suburbs of Tel Aviv and distribute it to the Israeli settlements, going against Ben & Jerry's decision.
Hundreds of thousands of Jewish settlers live in the occupied West Bank and east Jerusalem, in communities widely regarded as illegal under international law.
Palestinians cheered the company's move last year, seen as a victory for the BDS movement, which calls for boycott, divestment and sanctions of the Jewish state over what it describes as the mistreatment of Palestinians.
Founded in the United States in 1978, Ben & Jerry's is known for championing progressive causes, including protecting the environment and promoting human rights, and has frequently released special ice cream flavors to support causes or in protest.
Unilever last week said it had "never expressed any support" for the BDS movement and had "no intention of changing that position."
The company did not immediately respond to AFP's request for comment.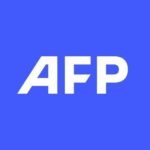 With 2,400 staff representing 100 different nationalities, AFP covers the world as a leading global news agency. AFP provides fast, comprehensive and verified coverage of the issues affecting our daily lives.
Norway government intervenes, ending oil and gas strike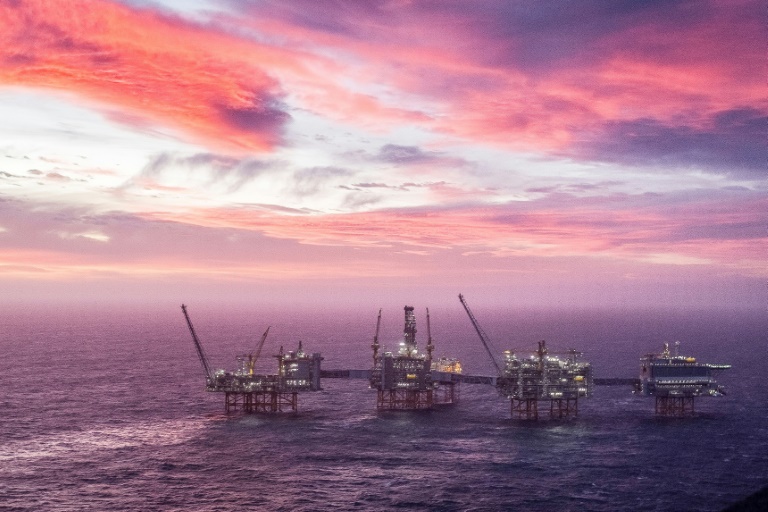 Norway's government said Tuesday it was referring a dispute between oil and gas workers and employers to an independent board, after an industry group warned strikes could cut Norway's gas exports by more than half.
The move, which effectively ends the stoppage, comes after workers walked out of their jobs on Tuesday, leading to the closure of three fields and the union announced more workers would strike later in the week.
"The announced escalation is critical in today's situation, both with regards to the energy crisis and the geopolitical situation we are in with a war in Europe," Labour Minister Marte Mjos Persen said in a statement.
Under Norwegian legislation, the government can force parties in a labour dispute to a wage board which will decide on the matter.
Earlier on Tuesday, industry group the Norwegian Oil and Gas Association, warned that with the announced escalation of the strike announced for Saturday would slash output.
It said 56 percent of total gas exports from the Norwegian continental shelf (NCS) would be cut, together with a production loss of 341,000 barrels of oil a day.
– 'A very tight market' –
"It is unjustifiable to allow gas production to stop to such an extent that this strike in the next few days is estimated to lead to," Persen said.
Earlier Tuesday Norwegian energy giant Equinor said it had shut down production at three oil and gas fields after oil workers walked out following failed wage negotiations, and warned that more closures were expected.
The strike came at a time when energy prices have fluctuated as a result of the impact of Russia's invasion of Ukraine and associated sanctions. 
"Norwegian deliveries account for a quarter of European energy supplies, and Europe is entirely dependent on Norway delivering as a nation at a time when Russian supply cuts have created a very tight market for natural gas," the Norwegian Oil and Gas Association.
"A strike on this scale poses huge problems for countries which are wholly dependent on filling up their gas stores ahead of the autumn and winter," it added.
Workers walked out after members of the Lederne union voted no to a proposal brought by mediators during wage negotiations.
According to the government, the parties had said "that they will end the strike so that everyone can return to work as soon as possible".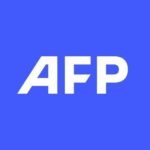 With 2,400 staff representing 100 different nationalities, AFP covers the world as a leading global news agency. AFP provides fast, comprehensive and verified coverage of the issues affecting our daily lives.