Billionaires promote CO2-removing schemes to protect climate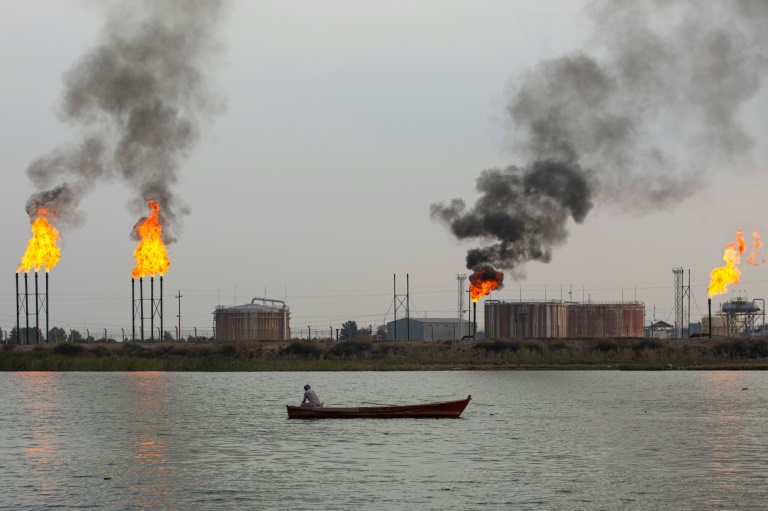 The boss of NetZero still can't believe his start-up has won a million-dollar prize from Elon Musk to improve ways of sucking climate-heating carbon dioxide (CO2) from the air.
"That'll fund a year of R&D (research and development)… or two-thirds of a factory," Axel Reinaud told AFP.
The XPrize Carbon Removal competition, set up by the billionaire Tesla boss, is a response to the scary conclusion reached by the world's top climate scientists.
However quickly the world slashes man-made greenhouse gas emissions, it will still need to extract CO2 from the air and oceans to avoid climate catastrophe, the UN's Intergovernmental Panel on Climate Change (IPCC) said in April. 
Today, CO2 removal is a necessary weapon in the battle to stop global heating accelerating beyond a point of no return. 
Technology to do so exists but remains prohibitively expensive. It also needs to be ramped up significantly to make a dent in the 40 billion tonnes of CO2 the world emits each year.
So private-sector giants are stepping in to kick-start research, as they did with vaccines and the first aeroplanes.
The $100-million (93-million-euro) XPrize initiative is a bid to foster low-cost solutions for sucking up huge quantities of CO2 every year and stocking it for ever.
The top prize will be announced in 2025.
NetZero has already scooped up one of the 15 early-stage awards for an astute economic model. 
It burns farm waste, which contains CO2, and turns it into "biochar", a kind of "carbon dust" used to enrich the soil.
The heat generated by burning is captured to generate renewable electricity, which is sold to the grid.
In all, NetZero says it can remove a tonne of CO2 for just a few dozen dollars.
In North America, companies like Alphabet, Meta, McKinsey, Shopify and Stripe have agreed to invest $925 million in fostering carbon removal schemes between now and 2030.
The First Movers Coalition, an alliance of some 50 firms from sectors where emissions are hard to reduce such as aviation, shipping and cement, has also committed to financing carbon removal technology.
– Tried and tested method –
Today, research on removing carbon from the atmosphere is conspicuous by its near-absence. 
The process is "extremely difficult to manage", French science historian Amy Dahan told AFP. "Musk's idea is to give this field of research a higher profile," she explained.
This is a tried and tested method.
In the 1920s the Orteig prize, which promised $25,000 to the first aviator to fly non-stop from New York to Paris, spurred developments that changed the history of aviation. 
More recently, Microsoft founder Bill Gates's promise of finance has done much to accelerate vaccine research since 2010.
But the $100 million for R&D into carbon capture and storage "is in another league altogether", Dahan said. 
The US-based Climate Foundation has also received a significant boost from the XPrize.
It uses seaweed to absorb carbon from surface ocean waters. When the algae decompose, they sink to the ocean depths, taking the trapped carbon with them.
The prize money will help it grow its first hectare of seaweed platform, founder Brian Von Herzen told AFP.
He is conscious, though, that such philanthropic incentives are a drop in the ocean.
"Such prizes, including carbon purchases made by Stripe and Microsoft, are important but insufficient first steps to building out a robust carbon removal ecosystem," he said.
"We have to start scaling up these solutions right now. In fact, we're already late," NetZero's Reinaud added.
"We should have started 20 years ago. We're behind on all climate issues."
– A drop in the ocean –
The vital goal is to remove billions of tonnes of CO2 every year — before 2050 — to prevent the average temperature of the planet rising more than 1.5 degrees Celsius.
This is critical to avoid large and irreversible changes to the climate.
At present, the world is only removing "microscopic" quantities of CO2, Reinaud said.
Instead, we need to build "something as huge as the oil industry in just 30 years", which requires investments equivalent to "several percentage points of GDP" rather than the current "peanuts".
Dahan agreed. Billionaires would do better to stop greenwashing and change their carbon-spewing business models, she said.
"Of course, we need them to take part in this effort," she said, but what we really need are binding government policies and international agreements. 
Despite the $3.5 billion the US government has pledged to invest in carbon removal, "governments aren't grabbing this problem by the horns", she said.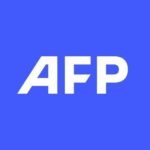 With 2,400 staff representing 100 different nationalities, AFP covers the world as a leading global news agency. AFP provides fast, comprehensive and verified coverage of the issues affecting our daily lives.
Asian markets rise as recession talk tempers rate hike expectations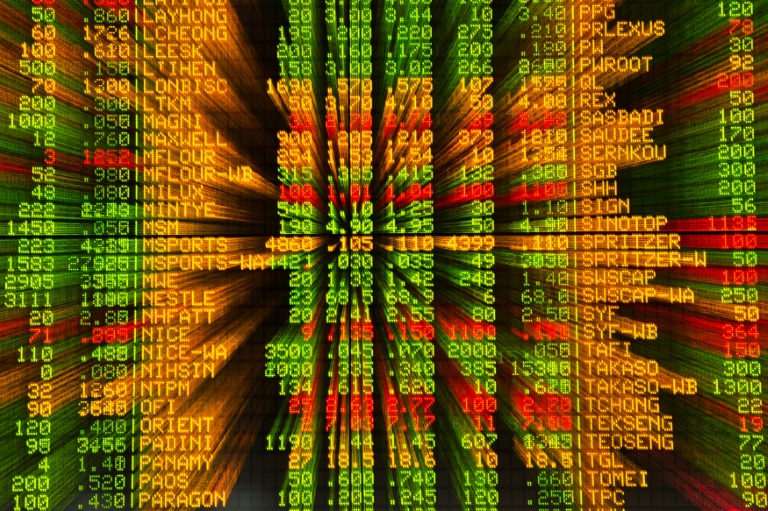 Stocks rose in Asia on Friday following another rally on Wall Street as investors try to process central bank moves to fight soaring inflation with the growing possibility that those measures will induce a recession.
Global markets have been thrown into turmoil for months by a perfect storm of crises that have left observers predicting a sharp contraction, including the Ukraine war, China's lockdown-induced economic troubles, supply chain snarls and spiking energy costs.
Expectations that the Federal Reserve and other central banks will have to keep lifting rates have left many traders fretting that the pain could go on for some time, with sovereign bond yields — key gauges to future rates — continuing to climb.
This week Fed boss Jerome Powell told lawmakers a recession was "certainly a possibility" and suggested officials were ready to press on with big rate hikes, following a three-quarter point lift this month.
However, analysts said speculation that a recession is on the way has helped push yields down in recent days and led traders to scale back their expectations for the length of rate hikes.
Demand concerns have also helped send oil prices — a key driver of inflation — lower with both main contracts around 15 percent over the past week.
Added to the mix this week are comments from President Xi Jinping suggesting an end to China's tech crackdown as well as possible new measures aimed at boosting the economy.
"As we have been saying for some time now, for stocks to return to any semblance of form, it would likely require an unlikely upbeat mix of a seamless China growth recovery, a top in US bond yields, and much softer oil prices," said Stephen Innes at SPI Asset Management.
"While a tall order and still a near-term unlikely combination scenario, the fall in commodity prices, especially oil, should be music to the Fed's ears, so some could be ticking one or two of those boxes off."
In early Asia trade investors took their cue from Wall Street, where all three main indexes closed with healthy gains, including a more than one percent advance on the Nasdaq.
Hong Kong, Tokyo, Shanghai, Sydney, Seoul, Singapore, Taipei, Manila and Jakarta were well up.
Markets are negotiating "a fraught transition from 'front-loaded' synchronised tightening towards demand destruction and peak 'price-pressure'," Citigroup Inc. strategists William O'Donnell and Edward Acton wrote in a note.
– Key figures at around 0230 GMT –
Tokyo – Nikkei 225: UP 0.7 percent at 26,362.24 (break)
Hong Kong – Hang Seng Index: UP 1.1 percent at 21,499.82
Shanghai – Composite: UP 0.7 percent at 3,343.83
Dollar/yen: DOWN at 134.84 yen from 134.94 yen late Thursday
Pound/dollar: UP at $1.2277 from $1.2259
Euro/dollar: UP at $1.0533 from $1.0526
Euro/pound: DOWN at 85.78 pence from 85.80 pence
West Texas Intermediate: UP 0.1 percent at $104.34 per barrel
Brent North Sea crude: DOWN 0.1 percent at $110.05 per barrel
New York – Dow: UP 0.6 percent at 30,677.36 (close)
London – FTSE 100: DOWN 1.0 percent at 7,020.45 (close)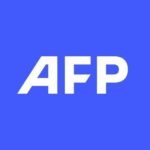 With 2,400 staff representing 100 different nationalities, AFP covers the world as a leading global news agency. AFP provides fast, comprehensive and verified coverage of the issues affecting our daily lives.
Major US banks can weather severe economic downturn: Fed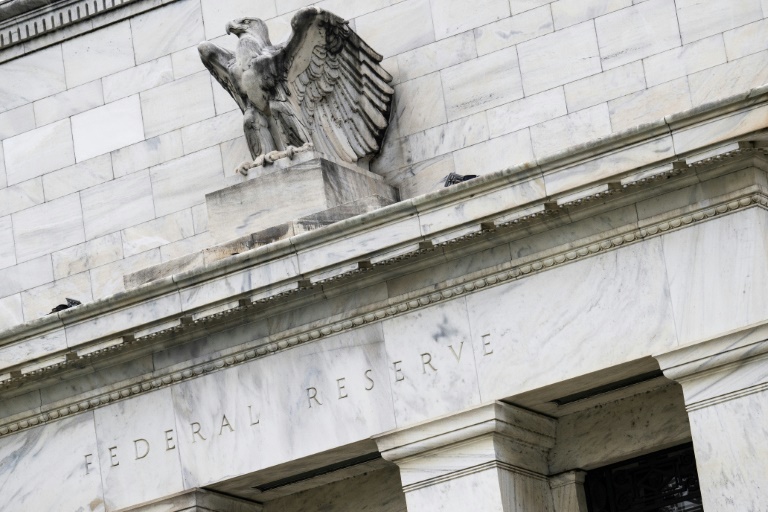 The largest banks operating in the US market have sufficient resources to withstand a severe economic downturn and continue providing financing to American families and firms, the Federal Reserve said Thursday.
The Fed subjected 33 banks to its annual "stress test" exercise, to gauge whether they would be able to weather a steep global recession.
In the hypothetical crisis, financial markets plummet, commercial real estate and corporate debt markets face substantial strain, US unemployment reaches 10 percent and the economy contracts by 3.5 percent.
The results "showed that banks continue to have strong capital levels, allowing them to continue lending to households and businesses during a severe recession," the Fed said. 
The scenario for this year's test was even bleaker than the one used last year, but the outcome was the same, showing all the banks would maintain a sufficient "cushion" despite total projected losses of $612 billion, according to the report.
"Despite the larger post-stress decline this year… capital ratios remain well above the required minimum levels throughout the projection horizon" of nine quarters, the report said.
The stress tests, implemented in the wake of the 2008 global financial crisis, apply to banks with at least $100 billion in total assets, including the top tier designated as "global systemically important banks."
Smaller banks are only subjected to the stress tests every two years, so the results are not directly comparable to 2021, which tested 23 institutions.
Among the banks examined in both years, there were an additional $50 billion in losses under the tougher scenario, a Fed official told reporters.
However, the official stressed that the dire case applied is only hypothetical and not a forecast.
With the results in hand, banks can announce any plans for dividend payments and share buybacks starting Monday at 2030 GMT, the official said.
The Fed ordered limits to such distributions in June 2020 as the coronavirus pandemic caused a sharp economic downturn, but relaxed the restrictions in December 2020 before removing them following last year's tests.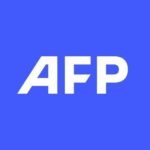 With 2,400 staff representing 100 different nationalities, AFP covers the world as a leading global news agency. AFP provides fast, comprehensive and verified coverage of the issues affecting our daily lives.
Apple, Android phones targeted by Italian spyware: Google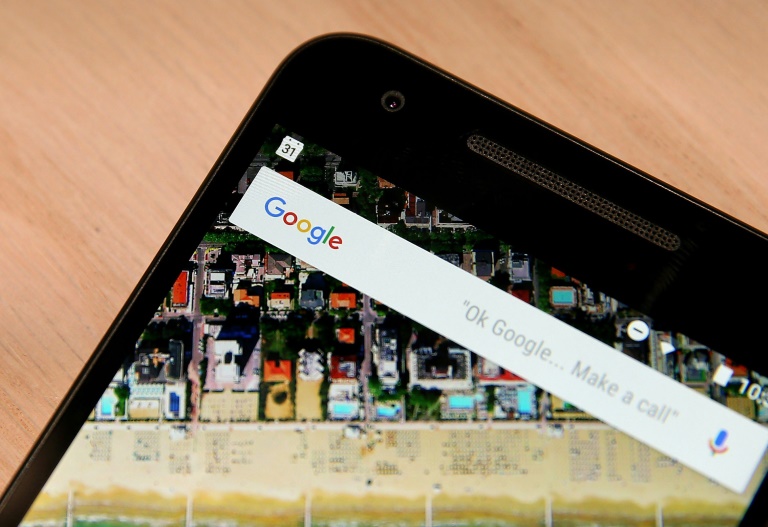 An Italy-based firm's hacking tools were used to spy on Apple and Android smartphones in Italy and Kazakhstan, Google said Thursday, casting a light on a "flourishing" spyware industry.
Google's threat analysis team said spyware made by RCS Lab targeted the phones using a combination of tactics including unusual "drive-by downloads" that happen without victims being aware.
Concerns over spyware were fueled by media outlets reporting last year that Israeli firm NSO's Pegasus tools were used by governments to surveil opponents, activists and journalists.
"They claim to only sell to customers with legitimate use for surveillanceware, such as intelligence and law enforcement agencies," mobile cybersecurity specialist Lookout said of companies like NSO and RCS.
"In reality, such tools have often been abused under the guise of national security to spy on business executives, human rights activists, journalists, academics and government officials," Lookout added.
Google's report said the RCS spyware it uncovered, and which was dubbed "Hermit", is the same one that Lookout reported on previously.
Lookout researchers said that in April they found Hermit being used by the government of Kazakhstan inside its borders to spy on smartphones, just months after anti-government protests in that country were suppressed.
"Like many spyware vendors, not much is known about RCS Lab and its clientele," Lookout said. "But based on the information we do have, it has a considerable international presence."
– Growing spyware industry –
Evidence suggests Hermit was used in a predominantly Kurdish region of Syria, the mobile security company said.
Analysis of Hermit showed that it can be employed to gain control of smartphones, recording audio, redirecting calls, and collecting data such as contacts, messages, photos and location, Lookout researchers said.
Google and Lookout noted the spyware spreads by getting people to click on links in messages sent to targets.
"In some cases, we believe the actors worked with the target's ISP (internet service provider) to disable the target's mobile data connectivity," Google said.
"Once disabled, the attacker would send a malicious link via SMS asking the target to install an application to recover their data connectivity."
When not masquerading as a mobile internet service provider, the cyber spies would send links pretending to be from phone makers or messaging applications to trick people into clicking, researchers said.
"Hermit tricks users by serving up the legitimate webpages of the brands it impersonates as it kickstarts malicious activities in the background," Lookout researchers said.
Google said it has warned Android users targeted by the spyware and ramped up software defenses. Apple told AFP it has taken steps to protect iPhone users.
Google's threat team is tracking more than 30 companies that sell surveillance capabilities to governments, according to the Alphabet-owned tech titan.
"The commercial spyware industry is thriving and growing at a significant rate," Google said.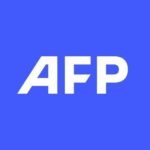 With 2,400 staff representing 100 different nationalities, AFP covers the world as a leading global news agency. AFP provides fast, comprehensive and verified coverage of the issues affecting our daily lives.