Bitter harvest for Indian farmers after wheat export ban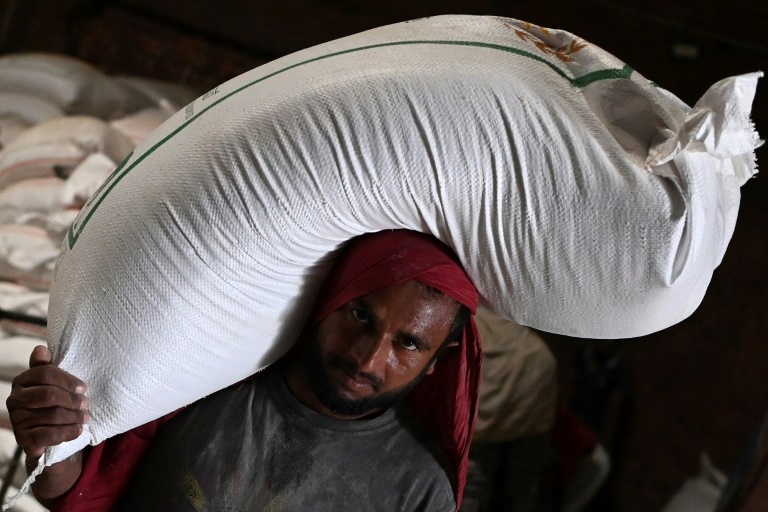 When New Delhi banned wheat exports as prices soared over Russia's invasion of Ukraine it provoked consternation abroad and drove the cereal even higher. 
Now Indian farmers and traders are fuming they have been denied a windfall as domestic prices have plummeted. 
India is the world's second-biggest wheat producer, but the government — itself the country's biggest buyer of the crop — said it chose to protect food security for its mammoth population despite inflation concerns.
The move — along with dwindling global supplies from Russia and Ukraine, both among the world's top five wheat exporters — sent prices to all-time highs on commodity exchanges in Chicago and Europe.
But at Asia's largest grain market in Khanna, in India's breadbasket state of Punjab, values went the other way.
Every year, thousands of farmers from the wheat-growing region sell their produce at the facility, which is dominated by a dozen giant storage sheds, each the size of a football pitch.
From 2,300 rupees (about $30) per 100 kilograms of wheat before the export ban, prices slumped to 2,015 rupees — the government-set minimum price at which it buys grain for its vast public distribution system.
India's hundreds of millions of small farmers eke out a borderline existence, subject to the vagaries of the weather, and some in Punjab were already reeling from production losses due to a severe heatwave.
The price fall represents the difference between a bumper payout and heartache, they say.
Farmer Navtej Singh saved half his 60-tonne wheat harvest to sell during the lean season, when prices normally rise, and is aghast at the government's decision.
Now he is scrambling to sell his remaining stock.
"This ban has come as a shock," he told AFP. "The price has dropped to the lowest and doesn't even cover our expenses. I can't even wait for a day."
The authorities had not consulted anyone and had acted "selfishly", he said. 
"We were already hit with production losses this year, and the ban order has made our life difficult."
– 'Feed the world' –
Before the war in Ukraine and the heatwave, India's wheat production of 109 million tonnes in 2021 and seven million tonnes of exports had both been expected to rise this year.
Prime Minister Narendra Modi last month even offered to help plug the global wheat deficit and "feed the world".
But extreme weather conditions are becoming more frequent in a phenomenon experts say is driven by climate change. After producers in Punjab were hit by a heatwave, the national harvest came in at four million tonnes less than expected.
Now federal and state authorities are cutting procurement for the public distribution system, which provides free and highly subsidised grains to nearly 800 million people, as food security schemes set up during the coronavirus pandemic are cut back. 
Even so, retail wheat flour prices are at a 12-year high, and Manish Pajni, head of the Punjab government's grain procurement department in Khanna, has backed the ban, saying wholesale rates could have gone as high as 3,000 rupees without it.
But trader Raj Sood said the government should have adopted a wait and watch policy before abruptly halting exports and causing market turmoil.
"The market was already under stress from the harvest crisis and, without a thought, the government came up with the ban," he said.
"No doubt the major losses will be incurred by big exporters like Cargill, ITC and Glencore, but small traders and farmers will also be impacted."
And many businessmen in Khanna say the measure will only have a temporary effect as the rules of supply and demand are unavoidable.
Flour mill owner Divender Verma usually obtains his raw materials from government stocks but said they were running at their minimum. 
"This time we do not hope they can provide for us. So the scenario for wheat is tight," Verma told AFP. 
Private suppliers will inevitably charge more, he added — further driving up prices for bread and other wheat products.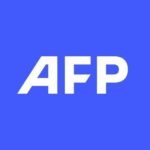 With 2,400 staff representing 100 different nationalities, AFP covers the world as a leading global news agency. AFP provides fast, comprehensive and verified coverage of the issues affecting our daily lives.
US vows enforcement as ban on Xinjiang imports takes effect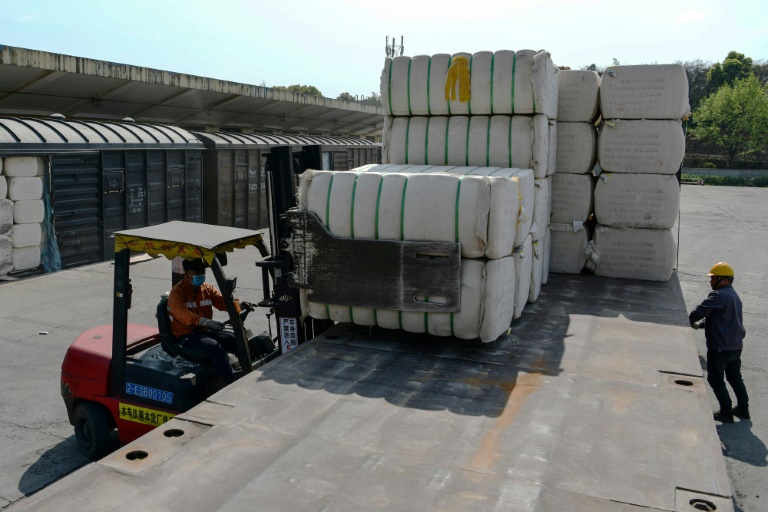 The United States on Tuesday promised enforcement as a landmark ban took effect on most imports from Xinjiang, the Chinese region where rights groups report the Uyghur people are being forced into slave labor.
The Uyghur Forced Labor Prevention Act, which will be felt especially in the textile industry, took effect six months after it was signed into law by President Joe Biden following bipartisan support in Congress.
"We are rallying our allies and partners to make global supply chains free from the use of forced labor," Secretary of State Antony Blinken said in a statement.
The US Customs and Border Protection service, which will enforce the new law, issued guidance that said it would presume products from Xinjiang involve forced labor and are therefore banned unless businesses can document otherwise.
The act "requires that importers demonstrate due diligence, effective supply chain tracing and supply chain management measures to ensure that they do not import any goods made, in whole or in part, by forced labor," its advisory said.
It said it would look at the complete supply chain and not exempt goods shipped from other parts of China or third countries.
An estimated 20 percent of garments imported into the United States each year include some cotton from Xinjiang, according to labor rights groups.
The vast western region is also a major center of tomatoes canned for export.
Senator Marco Rubio, a Republican hawk who teamed up with liberal Democrats to push for the legislation, called the act "the most significant change in America's relationship with China since 2001."
"No longer will we look at images of bareheaded prisoners in shackles and blindfolds, lined up like animals for slaughter, and shrug," he wrote in an opinion piece for Real Clear Politics.
Omer Kanat, executive director of the Uyghur Human Rights Project, called the law a "huge win" for the movement and said it would push other governments to take similar action.
Rights groups, citing witness accounts, say that well more than one million Uyghurs and other predominantly Muslim Turkic-speaking people have been locked up in re-education camps in a bid to integrate them forcibly into China's Han majority.
Beijing denies the charges and says it is providing vocational training to reduce the allure of Islamist extremism following violence.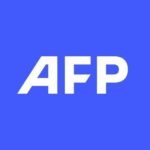 With 2,400 staff representing 100 different nationalities, AFP covers the world as a leading global news agency. AFP provides fast, comprehensive and verified coverage of the issues affecting our daily lives.
US high court denies Bayer bid to block Roundup weedkiller lawsuits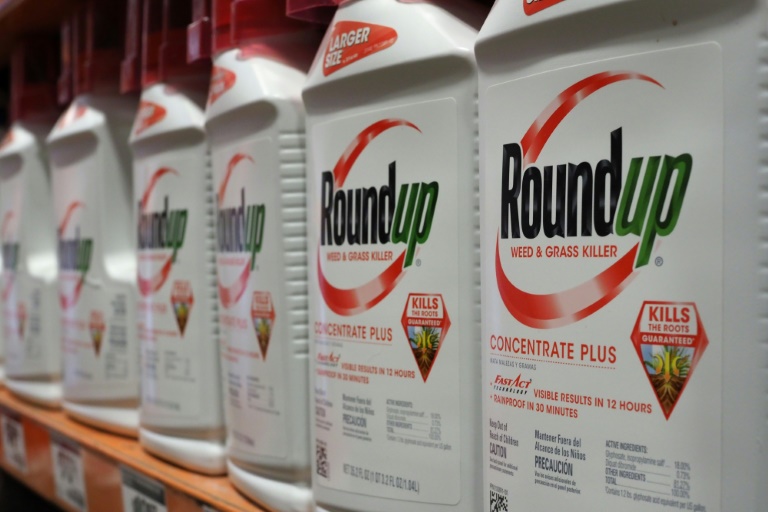 The US Supreme Court on Tuesday declined to hear a bid from Bayer-owned Monsanto that aimed to challenge thousands of lawsuits claiming its weedkiller Roundup causes cancer — a potentially costly ruling.
The high court did not explain its decision, which left intact a $25 million ruling in favor of a California man who alleged he developed cancer after using the chemical for years.
The decision marks a major blow to the German conglomerate's legal fight against Roundup-related cases, and Bayer has set aside more than $15 billion to deal with a wave of US lawsuits linked to the weedkiller.
"Bayer respectfully disagrees with the Supreme Court's decision," the company said in a statement.
"The company believes that the decision undermines the ability of companies to rely on official actions taken by expert regulatory agencies," it added, referring to a 2020 federal finding that Roundup's active ingredient is not risky.
Bayer has been plagued by problems since it bought Monsanto, which owns Roundup, in 2018 for $63 billion and inherited its legal woes around the chemical's ingredient glyphosate.
The German firm says it has not committed any wrongdoing, and maintains that scientific studies and regulatory approvals show glyphosate is safe.
Glyphosate is nonetheless classified as a "probable carcinogen" by the International Agency for Research on Cancer at the World Health Organization (WHO).
– Billions in claims –
However, the United States Environmental Protection Agency, on its website, says "there are no risks of concern to human health when glyphosate is used in accordance with its current label."
The Supreme Court's decision not to intervene leaves in place Monsanto's appellate conviction in the lawsuit filed by Edwin Hardeman, who was diagnosed with non-Hodgkin's lymphoma in 2015.
In addition to the some 30,000 cases about health problems allegations against the weedkiller, Bayer's own shareholders have taken legal action as well.
Investors are seeking 2.2 billion euros ($2.5 billion) in damages in a German court for losses incurred following its troubled takeover of Monsanto, their lawyers said in January.
The investors accuse Bayer of having "misled capital markets about the economic risks from pending consumer lawsuits in the United States in connection with glyphosate and the herbicide Roundup," law firm Tilp said in a statement.
Tilp said around 320 investors have submitted complaints, most of them institutional investors such as banks, wealth managers, insurers and pension funds.
Some three-quarters of the claims targeting Roundup originate with residential consumers, and not large-scale farmers.
Bayer executives have argued that its agricultural users know the proper use of the product better than residential ones.
The firm said it is transitioning its glyphosate-based products in the US residential market to new formulations that have alternative active ingredients beginning in 2023.
"The company is taking this action exclusively to manage litigation risk in the US and not because of any safety concerns," it said in a statement.
Bayer says it has resolved around 107,000 of a total of 138,000 cases related to the herbicide.
Bayer's share price was down just under two percent after the court's decision on Tuesday.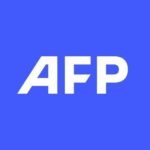 With 2,400 staff representing 100 different nationalities, AFP covers the world as a leading global news agency. AFP provides fast, comprehensive and verified coverage of the issues affecting our daily lives.
Ecuador military calls Indigenous protests a 'grave threat'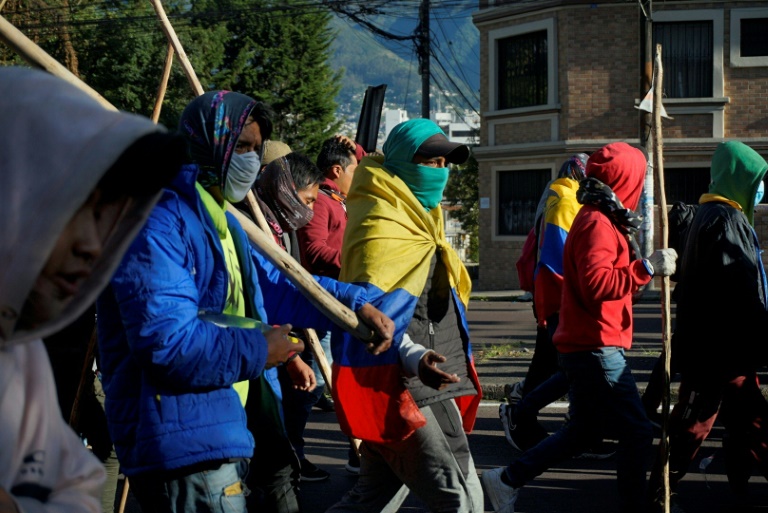 Thousands of Ecuadorans took to the streets Tuesday for a ninth day of Indigenous-led fuel price protests, as the military vowed to defend the country's democracy against what it called a "grave threat." 
Called by the powerful Confederation of Indigenous Nationalities of Ecuador (Conaie), the demonstrations have seen roads barricaded countrywide, cost the economy tens of millions of dollars and left dozens injured. 
"Ecuador's democracy faces a grave threat from the concerted actions of… people who are preventing the free movement of the majority of Ecuadorans," Defense Minister Luis Lara told a press conference, flanked by the heads of the army, navy and air force.
The armed forces, he warned, "will not allow attempts to break the constitutional order or any action against democracy and the laws of the republic."
Conaie — credited with helping topple three presidents between 1997 and 2005 — called the demonstrations as Ecuadorans increasingly struggle to make ends meet.
Indigenous people comprise more than a million of Ecuador's 17.7 million inhabitants and wield much political clout, but are disproportionately affected by rising inflation, unemployment and poverty exacerbated by the coronavirus pandemic.
– 10 Demands –
Thousands of protesters entered Quito from the south and north on Monday, on foot and on the backs of trucks, to reinforce protesters in the capital, where they burnt tires and tree branches in the streets — and were back out in the streets on Tuesday morning.
At least some in the crowd, many wielding sticks and others draped in the Ecuadoran flag, or carrying children in their arms, said the president's ouster was precisely what they sought.
"We are the people and we will stay here until the end," Victor Taday, a 50-year-old Indigenous resident of Quito originally from Chimborazo province, told AFP Monday night — as similar marches took place in other parts of the country.
It was time for Lasso to "go away," he said.
Fuel prices have risen sharply since 2020, almost doubling for diesel from $1 to $1.90 per gallon and rising from $1.75 to $2.55 for gasoline.
Conaie is demanding a price cut to $1.50 a gallon for diesel and $2.10 for gasoline.
It also wants jobs, food price controls and a commitment to renegotiating the personal bank loans of about four million families.
The movement has since been joined by students, workers and other Ecuadorans also feeling the economic pinch.
Police said Monday 63 armed forces personnel have been wounded in clashes and 21 others briefly held hostage since the protests began, while human rights observers reported 79 arrests and 55 civilians wounded.
President Guillermo Lasso extended a state of emergency to cover six of the country's 24 provinces, with a night-time curfew in the capital Quito, as he sought to curtail the countrywide show of anger.
The state of emergency empowers Lasso to mobilize the armed forces to maintain order, suspend civil rights and declare curfews.
Conaie has vowed to maintain its blockade until the government meets 10 demands.
– 'They seek chaos' –
The president, a former banker in power since May 2021, said in a video on Twitter Monday that the protesters "do not want peace" and have rejected government calls for dialogue.
"They seek chaos. They want to eject the president," he charged.
Ecuador's parliament Monday evening voted 81 to 56 in favor of a resolution demanding the government conduct a "serious, clear and honest" dialogue with the protesters.
It proposed the convening of a "round table" of talks including the UN, Red Cross, universities and the powerful Catholic Church to find a solution to the stalemate.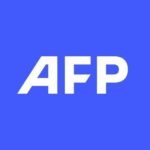 With 2,400 staff representing 100 different nationalities, AFP covers the world as a leading global news agency. AFP provides fast, comprehensive and verified coverage of the issues affecting our daily lives.