Boeing's Starliner faces one more challenge as it returns to Earth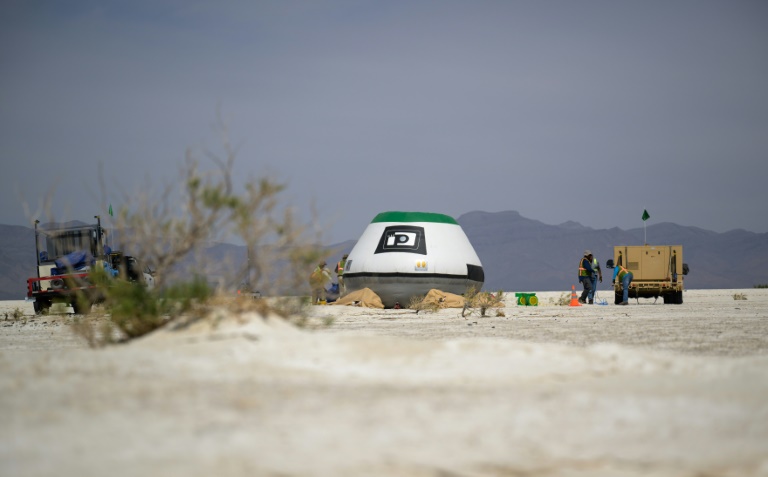 Boeing's Starliner capsule headed back to Earth Wednesday in the final step of a key test flight to prove itself worthy of providing rides for NASA astronauts to the International Space Station.
The spaceship autonomously undocked at 2:36 pm Eastern time (1836 GMT) and was set to touch down in New Mexico just over four hours later, at 2249 GMT, wrapping up a six-day mission crucial to restoring Boeing's reputation after past failures.
"#Starliner separation confirmed," tweeted Boeing Space.
Orbital Flight Test-2 (OFT-2) is the last hurdle for Starliner to clear before it carries humans in another test flight that could take place by the end of this year.
Starliner docked with the ISS on Friday, a day after blasting off from the Kennedy Space Center in Florida.
Over the weekend, astronauts living aboard the research platform opened the hatch and "greeted" the capsule's passengers: Rosie the Rocketeer, a sensor-equipped mannequin, and a plush toy named Jebediah Kerman, a video game character and the ship's zero-g indicator.
The mission hasn't been without its hiccups.
Two thrusters responsible for placing Starliner in a stable orbit failed, though officials insisted there was plenty of redundancy built into the system to overcome the problem.
On the day of docking, the vessel missed its scheduled contact time by more than an hour, after a ring responsible for latching on to the station failed to deploy correctly. Engineers had to retract the ring and pop it out again before it worked the second time.
– Second taxi service –
Still, the glitches are minor compared to the troubles Starliner saw during its first test launch, back in 2019, when one software bug caused it to burn too much fuel to reach its destination, and another almost meant that the vehicle was destroyed during re-entry.
The second error was caught in time to upload a patch, and the vessel was able to achieve a gentle landing, slowed by its enormous parachutes, at White Sands Space Harbor — the same spaceport where the space shuttle Columbia once landed, and where Starliner is once more expected for touchdown.
The spacecraft will bring back more than 600 pounds (270 kilograms) of cargo, including reusable tanks that provide breathable air to station crew members, which will be refurbished and taken back up on a future flight.
Boeing and NASA also tried to launch Starliner in August 2021, but the capsule was rolled back from the launchpad to address sticky valves that did not open as they should, and the ship was eventually sent back to the factory for fixes.
NASA is looking to certify Starliner as a second "taxi" service for its astronauts to the space station — a role that Elon Musk's SpaceX has provided since succeeding in a test mission for its Dragon capsule in 2020.
Both companies were awarded fixed-price contracts — $4.2 billion to Boeing and $2.6 billion to SpaceX — in 2014, shortly after the end of the space shuttle program, during a time when the United States was left reliant on Russian Soyuz rockets for rides to the orbital outpost.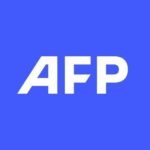 With 2,400 staff representing 100 different nationalities, AFP covers the world as a leading global news agency. AFP provides fast, comprehensive and verified coverage of the issues affecting our daily lives.
Fresh transport strikes hit UK, mainland Europe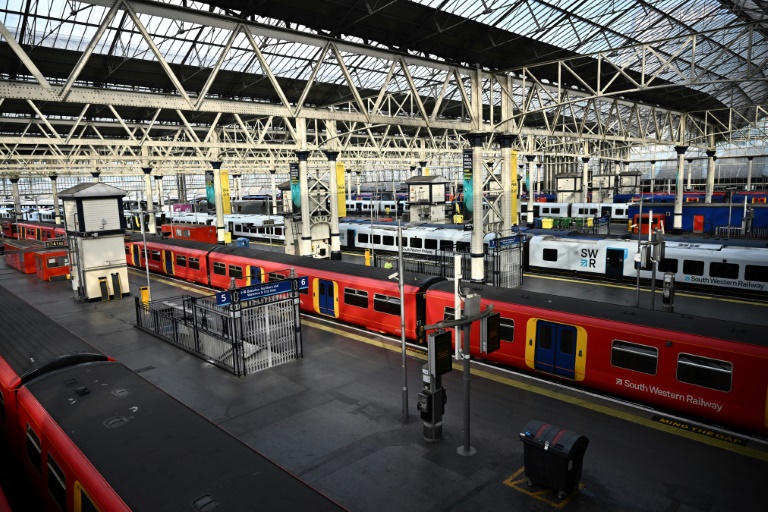 Britain's railway system once again came to a virtual standstill on Saturday and flights in Europe were disrupted as strikes in the travel sector hit the continent.
Tens of thousands of rail workers in the UK staged the latest day-long walkout over pay and job security, hampering weekend plans for those already hit by similar strikes on Tuesday and Thursday. 
Only around a fifth of services are set to operate on heavily reduced hours, with those still running starting much later in the morning than usual and set to end as early as 6:30 pm (1730 GMT).
The RMT rail union insists this week's actions are necessary as wages have failed to keep pace with UK inflation, which has hit a 40-year high and is on course to keep rising.
It also wants a threat of compulsory redundancies withdrawn.
RMT secretary general Mick Lynch said its members are "standing up for all working people trying to get a pay rise and some job security".
"In a modern economy, workers need to be properly rewarded for their work, enjoy good conditions and have the peace of mind that their job will not be taken away from them," he added.
Network Rail chief executive Andrew Haines said: "Unfortunately, the RMT's decision to carry out another day of needless and premature strike action means our passengers will suffer again on Saturday.
"A fraction of trains will run compared to a usual Saturday service, with trains starting later in the morning and finishing much earlier in the evening."
Britain, like much of Europe, is suffering from rocketing inflation and stagnant economic growth, raising the prospect of a summer of strikes across the continent.
Staff from budget Irish airline Ryanair staged strikes in Spain, Italy, France, Portugal and Belgium on Saturday, forcing the cancellation of two flights between Lisbon and Brussels.
Ryanair staff staged their second day of action in Spain, resulting in delays to flights but so far no cancellations. 
One of the unions calling the strike said that, as of 10:00 am (0800 GMT), "there have been 15 delayed flights, both arrivals and departures. 
"It is expected that this situation will increase throughout the day and tomorrow, as Ryanair's maximum profit system of leaving the minimum time between flights will cause delays," it added.
The aviation sector is struggling to recover from the pandemic, which led to mass layoffs as international travel was put on hold.
Faced with staff shortages, Amsterdam's Schiphol Airport was forced to announce earlier this month that it would be limiting traveller numbers this summer and cancelling flights.
The shortages have already caused hundreds of flights to be cancelled, while huge queues have angered travellers.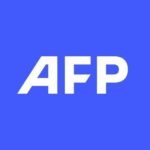 With 2,400 staff representing 100 different nationalities, AFP covers the world as a leading global news agency. AFP provides fast, comprehensive and verified coverage of the issues affecting our daily lives.
Summer travel misery ahead as industry workers in revolt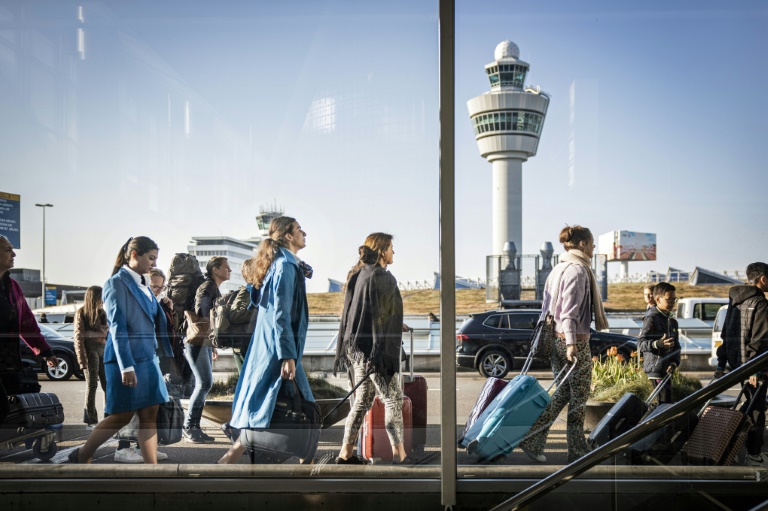 A spiral of worker strikes in Europe's crucial aviation sector and cancelled flights at a time when millions of travellers are looking to escape for the summer, threaten the sector's tentative recovery.
Airports and airlines are buckling under the pressure of demand pent up during the pandemic that has been unleashed on understaffed and stretched operations across Europe.
– Cabin crew –
A coordinated strike by Ryanair flight attendants in five European countries has thrown a spotlight on volatile labour relations at low cost airlines. 
"It's June and colleagues are already exhausted," said Damien Mourgues, SNPNC trade union representative at Ryanair. 
"Our basic salary is 854 euros ($900) with variables of 8.50 euros per hour" flown, he said. 
In Spain, "we have a basic salary of only 950 euros" and "when you don't fly, you earn 950 euros, that's all," complained Pier Luigi Copellon, a steward based in Barcelona for 14 years. 
At France's Transavia and Spain's Volotea the prospect of summer strikes is a growing possibility. 
At Brussels Airlines, which is on strike on Friday, "a crew member works between 50-60 hours over five days on average," said Claudia de Coster, a cabin purser and a representative of Belgium's Setca-FGTB union. 
– Airport security officers –
Frontline airport security is suffering more than any other aviation workforce from understaffing as traffic picks up. 
Baggage and passenger screening  officers at inspection points are being forced to manage massive footfall with fewer hands on deck than before. 
"We end up with two or three instead of five per security checkpoint," said Said Abdou, a Securitas employee at Paris Orly airport and a representative of the CGT union. 
"The pace is so fast. Securitas had hired 17 people recently, they did a day and they didn't come back — it was too hard," he said. 
Eight of his colleagues suffered burn-out, he said, because they were refused leave this summer. 
Said Abdou earns 1,500 euros after taxes and deductions, paid 13 times a year, and an individual performance bonus of 500 euros per year after 18 years of service. 
On Monday, a strike by security staff at Brussels' Zaventem airport led to the cancellation of all the day's flights. 
– Baggage handlers –
"Among the baggage handlers, there are those who put the luggage on the carousel, those who are squatting in the aircraft hold to pack it up, it's very tiring," said Luc Atlan, an organiser in the airport branch of France's Unsa union. 
Baggage handling companies, which depend on major contracts from the likes of Air France, massively reduced staff at the height of the pandemic. 
The sudden rise in the rate of growth leads to "working under pressure. And with the lack of personnel you go fast and you get hurt. There's going to be an increasing rate of absences", said Atlan. 
– Chaperones –
They are less prominent than other front-line workers in the aviation ecosystem, but vital to the smooth running of the airport.
The people charged with accompanying people with reduced mobility are no less essential to the travelling public. 
"We have a lot of delays, a lot of mistakes," said Ali Khiati, a member of the SUD union's aviation section. 
"There are people waiting for an hour on the plane," forcing the plane to remain grounded. 
"When you arrive after an hour, you are shouted at by the captain, by the customers, even though you only got the order five minutes previously," said Khiati.
"I feel the summer will be catastrophic," he said, adding that he had never seen anything like it in his 18-year career. 
"A week ago, 21 people in the same day missed their plane. There were 16 who were leaving for Algiers, we put them in a (waiting area) — but there was so much work that the dispatcher forgot about them," he said .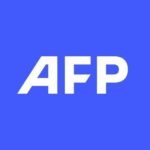 With 2,400 staff representing 100 different nationalities, AFP covers the world as a leading global news agency. AFP provides fast, comprehensive and verified coverage of the issues affecting our daily lives.
US recession would be 'necessary price' to defeat inflation: IMF chief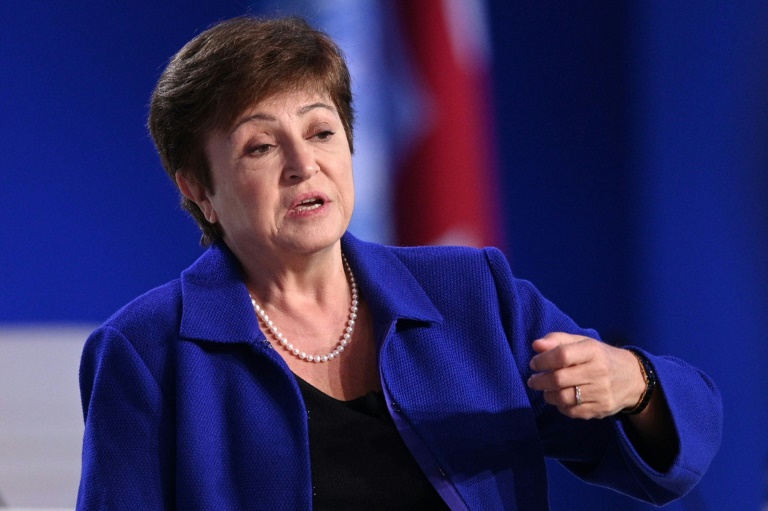 With inflation rising sharply, and the Federal Reserve raising interest rates, the United States is facing an increased risk of a downturn, IMF Managing Director Kristalina Georgieva said Friday.
But any temporary pain caused by a recession would be "a necessary price to pay" to defeat damaging inflation, she said.
The Washington-based crisis lender again slashed its US growth forecast to 2.9 percent, from the 3.7 percent forecast in April, which was cut from the rate predicted at the start of the year.
The world's largest economy rebounded strongly from the pandemic downturn, but that has come with "unwelcome side effects" of rising prices, Georgieva said.
While the IMF is confident the Fed's rate hikes will bring down inflation, "We are conscious that there is a narrowing path to avoiding a recession," she said in a statement.
The Fed last week implemented the biggest increase in its benchmark lending rate in nearly 30 years, as part of its aggressive effort to quell inflation that is at a four-decade high and squeezing American families struggling with rising prices for gasoline, food and housing.
The US economy already was seeing strong demand clashing with supply snarls due to pandemic lockdowns in China and elsewhere, when Russia invaded Ukraine, which has intensified the inflationary pressures.
For 2023, growth is expected to slow to 1.7 percent, but "narrowly avoid" a recession, according to the annual review of the US economy, known as the Article IV consultation.
The IMF chief said the battle against inflation must be the "top priority" despite the impact a US slowdown might have on the global economy.
"Success over time will be beneficial for global growth, but some pain to get to that success can be a necessary price to pay," she said in response to a question from AFP.
Georgieva met with US Treasury Secretary Janet Yellen and Fed Chair Jerome Powell and the officials "left no doubt as to their commitment to bring inflation back down."
Nigel Chalk, deputy chief of the IMF's Western Hemisphere division, said any US recession is likely to be short-lived, given the stockpile of savings and strong business and household balance sheets, and the strong labor market.
"All of those things would help support the economy," he said. "So if it was hit by negative shock, it should pass relatively quickly and have a relatively quick recovery afterwards."
– Roll back tariffs –
The IMF also urged Washington to remove punitive trade duties imposed under former president Donald Trump — something President Joe Biden said he is considering and Yellen appears to favor.
"Especially at a time when inflation is high and supply chains are strained… we can see clear benefits in rolling back the tariffs that were introduced over the last 5 years," Georgieva said in a statement.
However, US Trade Representative Katherine Tai has said the steep tariffs on China offer negotiating "leverage" with Beijing which she is reluctant to give up.
The IMF report said removing tariffs on steel, aluminum, and a range of products from China "would support growth and help reduce inflation."
The rapid US recovery, helped by low interest rates and hefty government aid, had domestic benefits, reducing poverty and creating more than 8.5 million jobs since the end of 2020, according to the IMF analysis. 
It also offered a boost to the pandemic-ravaged global economy, but fund economists cautioned that it will be "tricky" to avoid recession.
"The stakes are clearly high. Misjudging the policy mix — in either direction — will result in sizable economic costs at home and negative outward spillovers to the global economy."
However, the report pushed back against comparisons to the inflationary era of the 1980s, noting the economy and the central bank actions are "markedly different."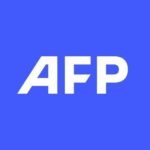 With 2,400 staff representing 100 different nationalities, AFP covers the world as a leading global news agency. AFP provides fast, comprehensive and verified coverage of the issues affecting our daily lives.