BP plunges deep into red on pullout from Russia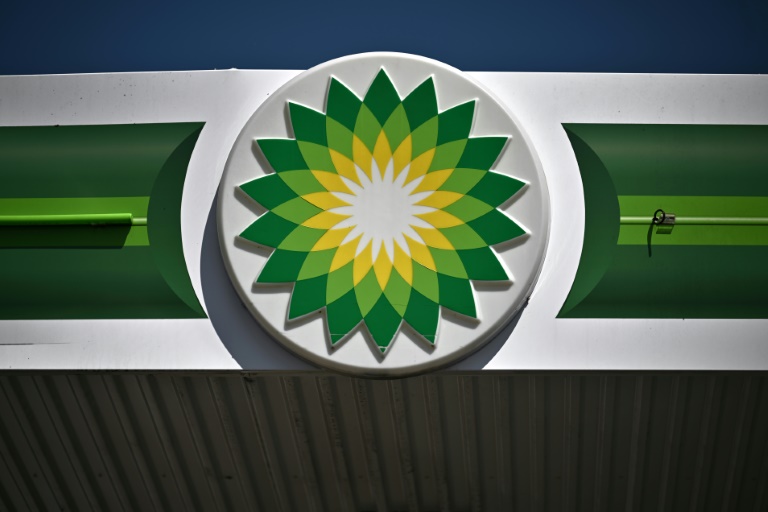 British energy giant BP said Tuesday that its decision to pull out of Russia as a result of the war in Ukraine pushed it deep into the red in the first three months of this year. 
BP said in a statement it booked net loss of $20.4 billion (19.4 billion euros) in the period from January to March compared with a bottom-line profit of $4.7 billion a year earlier.
The huge loss was attributable to the group's decision in February to pull its 19.75-percent stake in energy group Rosneft, ending more than three decades of investment in Russia, BP said.
"Our decision… to exit our shareholding in Rosneft resulted in the material non-cash charges and headline loss," BP chief executive Bernard Looney said in a statement.
BP said the charges connected to the break with Rosneft amounted to $25.5 billion before tax. 
That wiped out the positive effect of rising energy prices, driven by concerns of tight supplies following the invasion by major oil and gas producer Russia, the group said. 
First-quarter revenues jumped by 40 percent to $51 billion. 
"In a quarter dominated by the tragic events in Ukraine and volatility in energy markets, BP's focus has been on supplying the reliable energy our customers need," Looney said. 
Later on Tuesday, the European Commission will propose to member states a new package of sanctions against Russia over President Vladimir Putin's decision to invade Ukraine, including an embargo on Russian oil, officials said.
Already on Monday, the EU had warned member states to prepare for a possible complete breakdown in gas supplies from Russia, insisting it would not cede to Moscow's demand that imports be paid for in rubles.
Despite the massive first-quarter loss, BP's share price jumped by 1.9 percent to 399 pence in early trading on London's FTSE 100 index, which was down overall.
CMC Markets UK analyst, Michael Hewson, attributed the share's strong performance to an announcement that BP will buy back another $2.5 billion in shares, and further reduce its net debt. 
– Green investment –
BP also announced plans to invest up to £18 billion ($22.5 billion, 21.5 billion euros) in green and fossil fuel operations in the UK by the end of the decade.
While Looney said BP was "fully committed to the UK's energy transition" to net zero, the company "intends to continue investing in North Sea oil and gas" amid Britain's near-term energy security needs in the wake of the Ukraine war.
"We're backing Britain," Looney said.
"It's been our home for over 110 years, and we've been investing in North Sea oil and gas for more than 50 years." 
In the North Sea, BP plans to develop "lower emission oil and gas projects to support near term security of supply".
The company has also proposed new offshore wind projects and plans for hydrogen production facilities.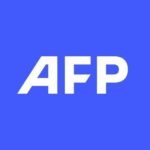 With 2,400 staff representing 100 different nationalities, AFP covers the world as a leading global news agency. AFP provides fast, comprehensive and verified coverage of the issues affecting our daily lives.
Bezos slams Biden appeal for lower gasoline prices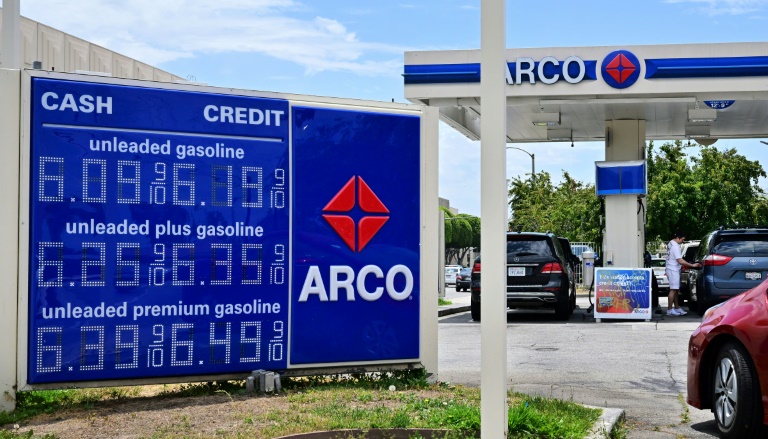 Amazon founder Jeff Bezos has criticized President Joe Biden for calling on oil companies to lower sky-high gasoline prices, prompting the White House to come to the US leader's defense on Sunday.
"My message to the companies running gas stations and setting prices at the pump is simple: this is a time of war and global peril," Biden tweeted Saturday.
"Bring down the price you are charging at the pump to reflect the cost you're paying for the product. And do it now," Biden added.
Bezos said Biden's remarks amounted to "either straight ahead misdirection or a deep misunderstanding of basic market dynamics."
"Ouch. Inflation is far too important a problem for the White House to keep making statements like this," the US billionaire tweeted Saturday.
Gasoline prices at the pump have become a symbol of broader price rises in the United States, and they are sapping Biden's approval rating ahead of legislative elections in November.
Biden has regularly attacked oil companies, saying they only care about profits and not the well-being of the average consumer.
The companies say in turn they have increased production to try to tame prices but that these are set on the world market and are subject to dynamics that are not under the control of US oil giants.
White House Press Secretary Karine Jean-Pierre said on Twitter Sunday that oil prices have dropped about $15 a barrel over the past month.
"But prices at the pump have barely come down. That's not 'basic market dynamics.' It's a market that is failing the American consumer," she wrote.
Gasoline prices have been above $5 a gallon since early June, which is unprecedented in the car-crazy nation. Prices have fallen slightly since, but remain far from the $3 a gallon level of a year ago.
John Kirby, White House spokesman on national security issues, also defended the president Sunday in an appearance on Fox News.
"The president is working very, very hard across many fronts… to try to bring that price down," Kirby said. 
He cited Biden's proposal to suspend the federal gas tax this summer — this would need congressional approval — and his decision to tap the US strategic oil reserves to put more product on the market.
"He knows that it is not going to solve all the problems, but it will help if everybody cooperates on this. We could bring the price down at least by about one dollar a gallon," Kirby said.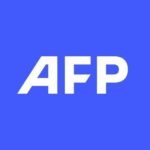 With 2,400 staff representing 100 different nationalities, AFP covers the world as a leading global news agency. AFP provides fast, comprehensive and verified coverage of the issues affecting our daily lives.
DR Congo drug manufacturing plan sparks safety concerns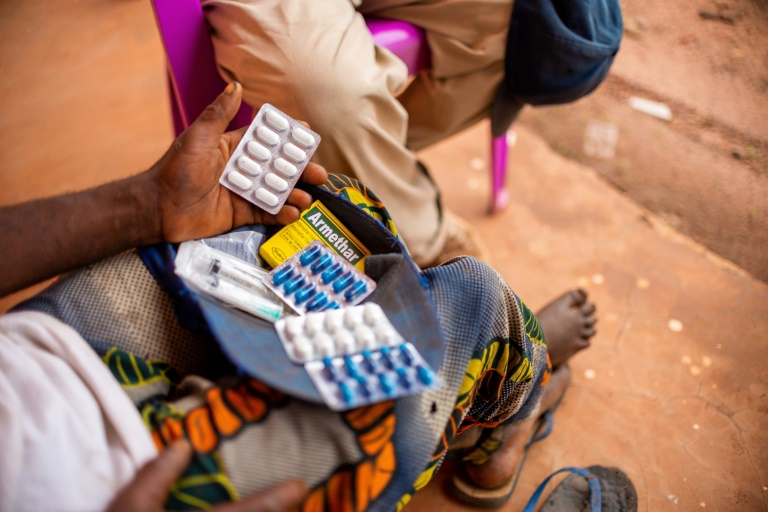 Sitting at his desk overlooking a pharmaceutical factory floor on the outskirts of the Congolese capital Kinshasa, Joss Ilunga Dijimba, 52, cracked a jovial smile.
"It's not easy doing business in Congo," he said.
His family was forced to relocate the factory in the 1990s to survive bouts of mass looting. And nowadays, there are onerous taxes, customs duties, and problems retaining talented staff. 
His company, which employs about 40 people and produces generics such as paracetamol, is one of a tiny number of drug manufacturers in the Democratic Republic of Congo, an impoverished nation roughly the size of Western Europe. 
But a government plan to require hospitals and NGOs to buy more locally produced drugs could soon boost the fledgling pharmaceutical industry — despite fears in some quarters that safety standards are far below international norms.
Several NGOs, some of which provide medical care in the DRC's conflict-torn east, have requested opt-outs.
At the small Pharmagros plant, behind barbed-wire walls near the Congo river, men in hairnets and white coats formulate medicines with imported precursor using lab equipment in airconditioned rooms. 
"Promoting local industry's a good thing," said Dijimba, a University of Texas graduate, insisting that several Congolese firms, including his, maintained high standards. 
"It could grow the middle class."
About 73 percent of the DRC's population of 90 million lives on under $1.9 a day, according to the World Bank. Most products in the African country are imported.
– 'At your own peril' –
The Congolese government has designated 35 drug molecules, including paracetamol, that medical facilities will be required to purchase in locally made form.
The government wants to stimulate business without banning imports, said Donatien Kabamb Kabey, the pharmaceuticals director at the DRC's health ministry.
He explained that all the molecules can be replaced with imported equivalents, suggesting that ibuprofen could replace paracetamol, for example.
Although not yet implemented, the policy already appears to be working.
Fifteen new pharma businesses are setting up in the DRC ahead of the new rules, Kabey said, which will add to the existing 24.
The policy was partly designed to encourage factories to return after fleeing the country in the 1990s, he added, when unpaid soldiers went on the rampage towards the end of ex-dictator Mobutu Sese Seko's reign. 
But experts warn that Congolese-made medicines face a major challenge: reassuring doctors and patients that they meet regulatory standards.
"When you go to the private sector in Congo, you do it at your own peril," said Ed Vreeke, who runs the Belgium-based independent pharmaceutical auditing firm Quamed.
"They know darn well that the quality they produce is not good."
Vreeke said Congolese regulators had improved, but the country lacked the massive resources needed to properly perform audits, check labels, and inspect the chemical composition of drugs for safety.
Kabey, whose department at the health ministry oversees inspections, said standards had improved "enormously" in recent years, but did not provide further details.
He said the government was establishing a national quality-control lab.
– 'A huge thing' –
Shoddy or falsified medicines kill hundreds of thousands of people every year, according to the World Health Organization, mostly in poor countries. 
The DRC's hot and humid climate also poses storage problems.
A 2021 study of both imported and locally produced eye drops sold in Kinshasa, for example, showed that three out of the seven products tested were substandard. The one sample manufactured in the DRC was contaminated.
Outside a pharmacy in Kinshasa's upmarket Gombe district, clutching a bag of medicines, 29-year-old corporate lawyer Joelle Mamputu said she didn't pay attention to where drugs were made but said she had "no prejudice". 
However, a 52-year-old public servant named Olivier said there was "quite a difference" between Congolese and foreign drugs. 
He added he would buy Congolese drugs were the quality the same.
Despite official assurances, major international NGOs such as Doctors Without Borders (MSF) and Medecins du Monde (MDM) have requested opt-outs from the purchasing  requirements, several humanitarian workers said.
MSF declined to comment.
MDM confirmed it had asked for an exemption due to concerns over quality and capacity to meet demand.
"It's a huge thing," said one humanitarian who asked for anonymity, explaining that the new rules will affect all non-governmental organisations, hospitals and pharmacies. 
Many aid workers understand the need to promote enterprise, he said, but there are internal disagreements about whether to compromise on quality.
"We need to have high quality standards for everyone, but the reality of the country is that sometimes it's impossible".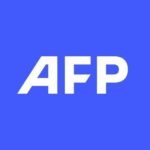 With 2,400 staff representing 100 different nationalities, AFP covers the world as a leading global news agency. AFP provides fast, comprehensive and verified coverage of the issues affecting our daily lives.
Mixed fortunes of celebrities who leapt on NFT craze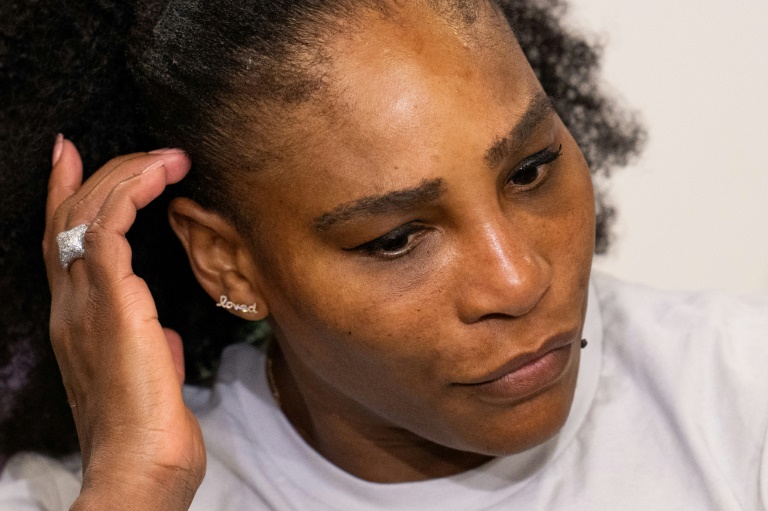 Sports, film and music stars have all flocked to the NFT market to buy pictures of apes, endorse corporate partners or even launch their own art collections.
Even as the crypto sector suffers a rout with sales and values plunging and scams proliferating, celebrities continue to sign up to the craze for so-called Non-Fungible Tokens.
– Gone Ape –
The Bored Ape Yacht Club is the ground zero of NFT "collectables". 
It features cartoon images replicated thousands of times with algorithm-generated variations.
The initial collection of 10,000 computer generated images has been followed by several other generations and many millions of fakes.
To fans, they are a status symbol, a key to an exclusive club where ordinary folk can mix with the famous and wealthy.
Brazilian footballer Neymar and tennis legend Serena Williams tweeted out their ape images on the same day in January.
US talk show host Jimmy Fallon and socialite Paris Hilton showed off their apes on TV.
Madonna declared on Instagram in March that she had "entered the MetaVerse" with a purchase of an ape, reportedly for more than $500,000.
She was following the likes of musicians Justin Bieber, Eminem and Snoop Dogg, basketball luminaries Shaquille O'Neal and Stephen Curry, and actors including Gwyneth Paltrow. 
To NFT critics, these apes symbolise all that is wrong in the crypto world — fundamentally worthless yet selling for vast sums with valuations based on hype.
And ultimately these celebrities don't own the ape pictures in any traditional sense — anyone can download and use the images.
What they own is essentially a digital receipt linked to the picture.
But celebrity backing is vital.
The apes, along with cartoon collections like CryptoPunks, appear to be weathering the crash better than other parts of the crypto sector.
– Solo missions –
Celebrity NFT enthusiasts have gone a lot deeper into the industry than just buying ape images — plenty have created their own NFT collections, with mixed results.
US musician Grimes got in early, managing to bag almost $6 million for some fantasy-inspired art last year.
However, many of these NFTs are now all but worthless, selling for fractions of their original prices — when they sell at all.
Other collections have failed even to get off the ground. Wrestler John Cena sold just a handful of NFTs from a collection he put together last year with the WWE.
He admitted it was a "catastrophic failure".
Skateboarder Tony Hawk has been more successful with sales, but at the cost of the admiration of some of his fans.
He announced on Twitter last year he would sell versions of his famous tricks as NFTs, prompting responses ranging from "Stop this Tony" to "Tony, no, not you too".
Hawk has not mentioned the project on Twitter since, though he has continued to deal in NFTs.
– Just business –
One of the mainstays of the celebrity-NFT relationship is the old-fashioned brand endorsement. 
This week, French megastar footballer Kylian Mbappe became the latest star to sign on as an "ambassador" and invest in French start-up Sorare.
The firm runs a fantasy football game where players can buy sports-card style NFTs.
Serena Williams, along with footballers Gerard Pique and Rio Ferdinand, have already invested in the game.
And not to be outdone, the world's most famous footballer, Cristiano Ronaldo, last week announced a partnership with Binance, the world's biggest crypto firm.
The offerings will apparently include designs created in collaboration with Ronaldo, who said in a statement he looked forward to "bringing unprecedented experiences and access through this NFT platform".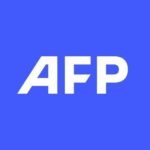 With 2,400 staff representing 100 different nationalities, AFP covers the world as a leading global news agency. AFP provides fast, comprehensive and verified coverage of the issues affecting our daily lives.