Brothers keep Swiss mountains in high spirits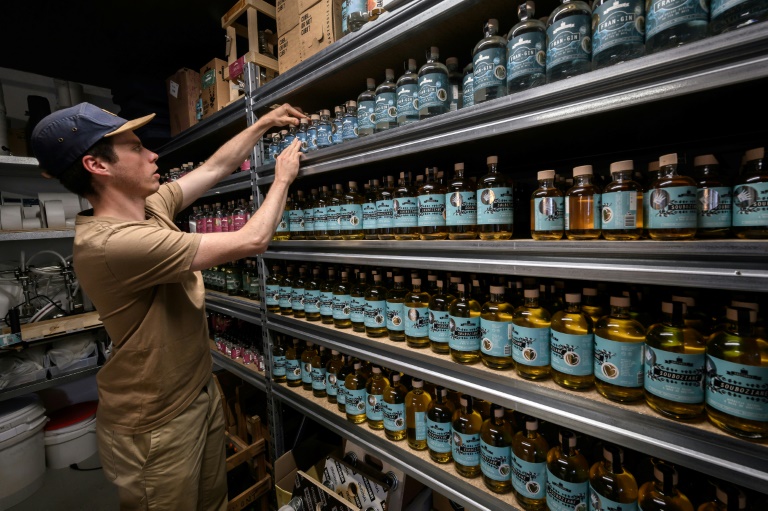 Depopulation threatens the future of Switzerland's picturesque mountain villages, but three brothers are trying to keep theirs alive by capturing its essence in a bottle.
In the one-road hamlet of Souboz, nearly 900 metres (300 feet) up in the Jura mountains, the nature-loving Gyger brothers distill whatever they forage, such as gentian roots and juniper, in a bid to sustain the local economy.
Switzerland is trying to stave off the slow-motion extinction of its remote communities as young people move to the cities for jobs and opportunities.
Thanks to a grant from the Swiss Mountain Aid foundation, the Gygers were able transform their grandfather's old home into the Gagygnole distillery, turning professional a couple of years ago.
The name comes from eldest brother Gaetan's nickname Gagy, and gnole — French slang for a drop of the hard stuff.
On the ground floor of an old farmhouse, the scent of coriander and juniper berries hangs in the air, while warmth emanates from the 2.5-metre-high copper still in which Gaetan distills gin over a wood fire.
"This production site has been in our lives since we were very young. We really have roots anchored in our village," he told AFP.
An agronomist by training, Gaetan, now 30, had studied in Geneva.
"We didn't want to set up in the city," he said, despite the bigger potential client base.
– Mountains in Swiss DNA –
The brothers' choice is a rare one in Switzerland.
The mountains cover 70 percent of the country, but three-quarters of the population lives on the plain between the Juras in the north and the Alps in the south and east.
Geneva, Lausanne, Bern and Zurich all lie in the area of relatively flat terrain between the two mountain ranges.
The mountain villages are emptying, their grocery stores are closing and, as in Souboz, the schools are shutting, too, as the population gradually shifts ever more towards the lower-lying towns and cities.
The population of Souboz has dropped from 135 in 2012 to 85 last year.
Faced with the slow-motion exodus, some villages are trying everything they can to reverse the tide, including financial incentives to attract newcomers, such as offering empty houses for a symbolic sum of one Swiss franc.
And Swiss Mountain Aid provides funding to hundreds of entrepreneurs, such as the Gyger brothers, to bring jobs and business to the hills.
The mountains are "part of our genes, our DNA", but "if we want to keep the mountains alive, there must be people", said the foundation's chairman Willy Gehriger.
"We act like the spark," he explained.
Established in 1943 to help lift mountain dwellers out of poverty, the privately-funded foundation mainly supported farmers initially — but broadened its scope around a dozen years ago.
Now it helps small businesses, installs Wi-Fi, pays for computer courses and funds the transformation of dilapidated listed buildings into tourist accommodation.
Gehriger said the agricultural sector alone was no longer enough to keep the mountains thriving.
– Message in a bottle –
Dressed in baseball caps and t-shirts and armed with an iPad, the Gygers are far from the stocky, rustic, grumpy stereotype of mountain men.
They are on a mission to repopulate Souboz and revive the economy in the local Juras.
"We're aware of doing something good for Souboz. Our mountain regions have enormous potential. They're really something that we Swiss should be proud of," said middle brother Luca, 27.
Their gamble has paid off as the family business has a handful of employees and occasionally takes on local artisans and farmers to help bottle up the brothers' original gin, whisky and vodka recipes.
Last year, they produced 18,000 bottles of spirits.
Gagygnole's eaux de vie are sold in 200 shops around Switzerland and one of their concoctions was voted the best gin in the country last year — while the brothers' gin fondue is also a hit.
The Gygers think it is still too early to consider exporting.
"We always refused because it was difficult in terms of logistics, but why not… as long as it goes with our philosophy," said 26-year-old Tim.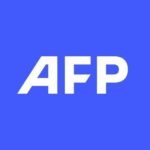 With 2,400 staff representing 100 different nationalities, AFP covers the world as a leading global news agency. AFP provides fast, comprehensive and verified coverage of the issues affecting our daily lives.
Seaweed and 3D printers: Chile's innovative approach to feeding kids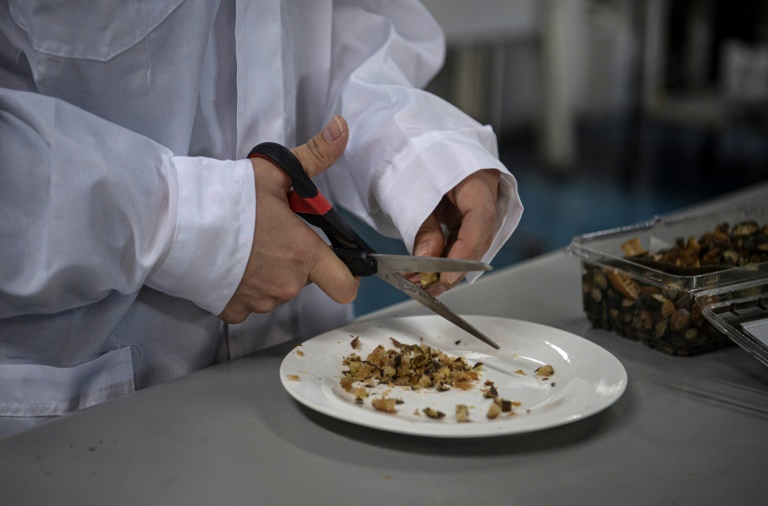 Some dehydrated "cochayuyo" seaweed, some instant mashed potatoes and hot water: these are the ingredients for a nutritious menu of 3D printed food that nutritional experts in Chile hope will revolutionize the food market, particularly for children.
With a 3D food printer and a modern twist on the traditional use of cochayuyo, an algae typically found in Chile, New Zealand and the South Atlantic, Roberto Lemus, a professor at the University of Chile and several students, have managed to create nutritious and edible figures that they hope kids will love to eat. 
Pokemon figures, or any type of animal imaginable, are all fed into the 3D printer, together with the gelatinous mixture, and the food is "printed" out seven minutes later. 
"We looking for different figures, fun figures…visual, colors, taste, flavors, smells," Lemus told AFP. 
But, he stressed, the main focus is on nutritional content. "The product has to be highly nutritious for people, but it also has to be tasty," he said. 
3D food printers are expensive, costing from $4,000 to more than $10,000, but Lemus hopes that as technology advances, their cost will come down and reach more people. 
The technology is developing in the culinary field in dozens of countries, and 3D food printers are used to design sweets, pasta and other foods. 
NASA already tested it in 2013 with the idea of expanding the variety of foods that astronauts dine on in space.
– Superpower algae –
Chile is making progress with cochayuyo seaweed, one of the typical ingredients of the coastal nation's cuisine, and which is rich amino acids, minerals and iodine, according to Alonso Vasquez, a 25-year-old postgraduate student who is writing his thesis on the subject. 
The young researcher takes dehydrated cochayuyo, cuts it and grinds it to create cochayuyo flour which he then mixes with instant mashed potato powder. 
He then adds hot water to the mixture to create a gelatinous and slimy substance that he feeds into the printer. 
"It occurred to me to use potatoes, rice flour, all of which have a lot of starch. The starch of these raw materials combined with the cochayuyo alginate is what generates stabilization within the 3D printing," he says, waiting for the printer to finish creating a Pikachu figure of about two centimeters (just under one inch) and a taste of mashed potatoes and the sea. 
The project has been underway for two years and is still in its infancy, but the idea is to apply ingredients such as edible flowers or edible dyes to the menu to make them more attractive to children.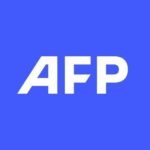 With 2,400 staff representing 100 different nationalities, AFP covers the world as a leading global news agency. AFP provides fast, comprehensive and verified coverage of the issues affecting our daily lives.
SpaceX fires workers behind letter criticizing Musk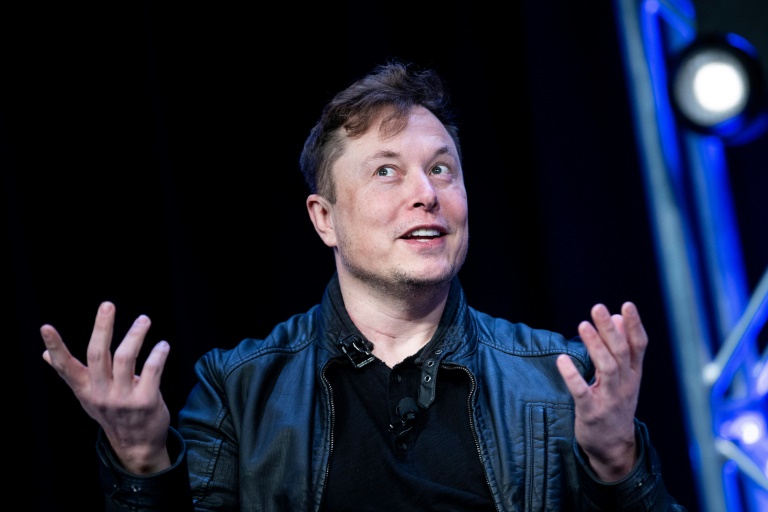 Elon Musk's SpaceX has fired several employees behind a letter critical of the outspoken billionaire's public behavior, the aerospace firm said in a message to staff confirmed by AFP on Friday.
A "small group" of employees sought their colleagues' signatures in a show of support for the letter and participation in a survey, SpaceX chief operating officer Gwynne Shotwell wrote in an email late Thursday. 
The mercurial billionaire regularly uses Twitter to provoke, speak directly to customers as well as fans and sometimes offend with unfiltered or crude comments.
Shotwell's message said some workers felt "uncomfortable, intimidated and bullied, and/or angry because the letter pressured them to sign onto something that did not reflect their views."
"We have too much critical work to accomplish and no need for this kind of overreaching activism," she added.
After conducting an investigation, the company "terminated a number of employees involved," Shotwell said, without specifying how many.  
The workers' letter, first reported by website The Verge, criticized Musk's behavior in public, as well as recent accusations of sexual harassment against him, as "a frequent source of distraction and embarrassment for us." 
"As our CEO and most prominent spokesperson, Elon is seen as the face of SpaceX — every Tweet that Elon sends is a de facto public statement by the company," the letter added.
Musk, who also heads electric car maker Tesla, is in the midst of roller-coaster $44 billion bid to buy Twitter that has brought even more attention to the entrepreneur.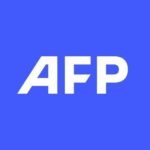 With 2,400 staff representing 100 different nationalities, AFP covers the world as a leading global news agency. AFP provides fast, comprehensive and verified coverage of the issues affecting our daily lives.
US stocks end rocky week lower ahead of holiday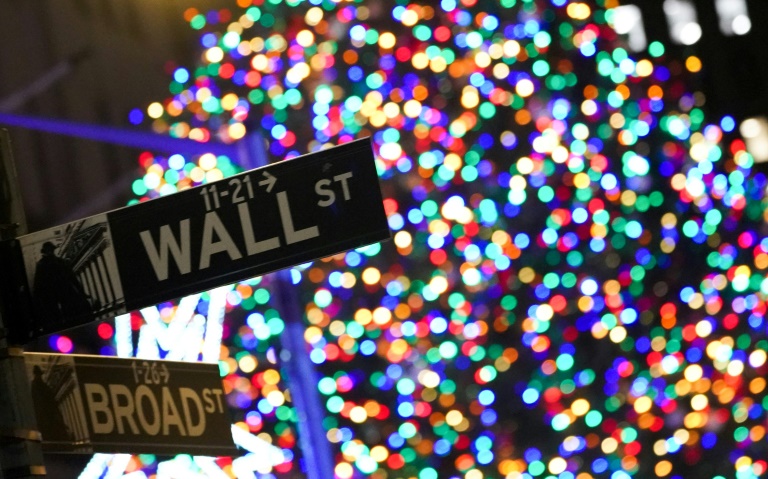 New York equities ended a rocky week mostly higher on Friday but lower for the week amid worsening fears of recession as the US central bank takes aggressive action against inflation. 
In the last session before the holiday weekend, the broad-based S&P 500, which entered a bear market earlier this week, added 0.2 percent to finish at 3,674.84, while the tech-rich Nasdaq Composite Index gained 1.4 percent to 10,798.35.
The Dow Jones Industrial Average slipped 0.1 percent to 29,888.78, after closing below 30,000 on Thursday for the first time since January 2021.
The S&P lost 5.8 percent in the week, its worst performance since 2020, while the Dow and Nasdaq dropped 4.8 percent.
Wall Street stocks have been battered amid moves to raise interest rates to combat blistering inflation.
Investors initially welcomed the Federal Reserve's super-sized rate hike on Wednesday, but retreated after other central banks including the Bank of England joined.
The Fed promised there are more big rate hikes to come, and recent economic data has not helped sentiment, including weak manufacturing data that followed a surprising resurgence in inflation in May.
Karl Haeling of LBBW said "markets are oversold, but probably not oversold enough to call for a bottom."
He said the modest gains Friday likely mark "a little technical pause."
But Kim Forrest of Bokeh Capital Partners did not read a lot into the session.
"We've had a pretty dramatic sell off yesterday. And it's a holiday on Monday and people probably left, so there are fewer traders out there today," Forrest told AFP.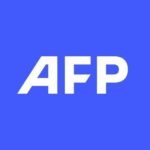 With 2,400 staff representing 100 different nationalities, AFP covers the world as a leading global news agency. AFP provides fast, comprehensive and verified coverage of the issues affecting our daily lives.