C.Africa's leap into bitcoin leaves its people bemused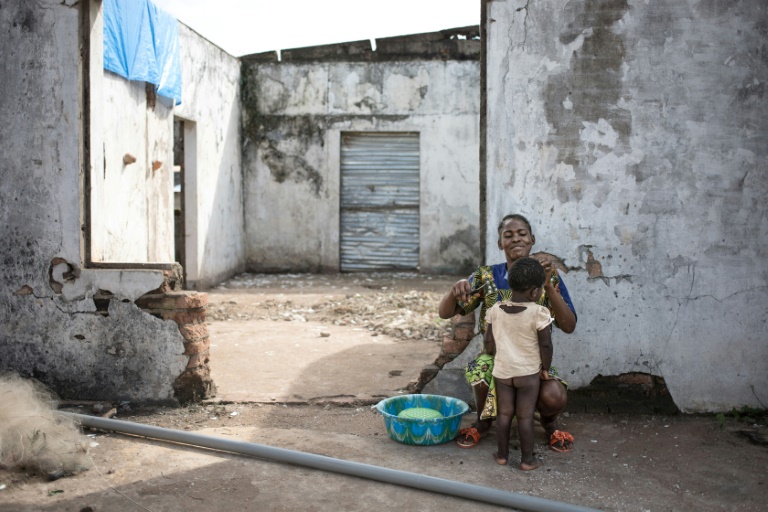 In the Central African Republic (CAR), nine out of 10 people do not have internet, and only one in seven has electricity — that is, when there are no power cuts.
Yet the CAR has just followed El Salvador in adopting bitcoin as legal tender, a currency that requires access to the net to be bought, sold or used.
Foreign experts and CAR citizens themselves are struggling to understand why the world's second least developed economy has announced this leap into monetary hyperspace.
Among people queueing at one of the rare automatic teller machines (ATMs) in the capital Bangui, the word "bitcoin" stirred befuddlement.
"What is it?" asked Sylvain, a man in his 30s, waiting for his turn at the cash machine, which was operating thanks to a generator.
"I don't know what cryptocurrencies are — I don't even have internet," said Joelle, a vegetable hawker nearby.
On April 28, President Faustin Archange Touadera announced that lawmakers had unanimously approved a bill that legalised the use of bitcoin alongside the CFA franc.
All transactions using the cryptocurrency, including payment of taxes, are being authorised.
Government spokesman Serge Ghislain Djorie told AFP: "We are going to launch an awareness campaign and shortly introduce fibre optic cable — a low internet connection is enough to buy cryptocurrency."
But even among CAR's business community, which in theory is best placed to use bitcoin and other cryptocurrencies regulated by the new law, scepticism runs deep.
"I'm not interested in having bitcoin here — we have no infrastructure and no knowledge for getting involved in this adventure and there's no cybercrime unit to ensure security," said an entrepreneur, who spoke on the condition of anonymity.
"There are other priorities, like security, energy, access to water, the internet, building roads…"
– Sickly economy –
Technical hurdles are just one of the questions raised by the bitcoin move.
Foreign analysts have been pondering why this deeply troubled economy should adopt a novel and volatile currency rather than a time-honoured stable unit such as the US dollar.
Just this week, Economy Minister Herve Ndoba said a shortfall in government income was so severe that without foreign help, spending cuts of up to 60 percent loomed for some ministries.
"CAR has many problems. Adding another currency like bitcoin as legal tender will unlikely meaningfully address those," said Ousmene Jacques Mandeng, a visiting fellow at the London School of Economics (LSE).
Bitcoin's "excess volatility… translates to fluctuations in household savings, consumption and wealth," warned Ganesh Viswanath-Nastraj, an assistant professor of finance at Warwick Business School in England.
Locked in a nine-year-old civil conflict, the CAR is heavily dependent on mineral extraction, much of which is informal, for its economy.
In a report in December 2020, a US watchdog called The Sentry said the CAR had become "a breeding ground for transnational criminal networks."
"Money laundering and the trafficking of natural resources, drugs, weapons, and diplomatic passports are rampant," it said.
The CFA franc that until now was the CAR's sole legal tender is a regional currency backed by France and pegged to the euro.
Other members of the currency are Cameroon, Chad, the Republic of Congo, Gabon and Equatorial Guinea.
Didier Loukakou, regulatory chief at the Central African Financial Market Surveillance Commission, said the six had been discussing plans to regulate crypto-currencies.
But, he said, "we were not warned by Bangui about its decision."
– Russian factor? –
Some experts see a possible explanation for Touadera's announcement in his entwinement with Russia, perceived as desperate for currency after Western countries imposed sanctions over its invasion of Ukraine.
In 2020, Russia sent paramilitaries to shore up Touadera as armed groups advanced on the capital.
France and rights campaigners describe these operatives as mercenaries from the Wagner group, which reputedly receives mineral wealth in exchange for their services.
"The context, given systemic corruption and a Russian partner facing international sanctions, does encourage suspicion," said Thierry Vircoulon, a specialist on Central Africa at the French Institute of International Relations (IFRI) think tank. 
"Russia's search for ways to get around international sanctions is an invitation to be cautious."
But some voices, including the head of the International Monetary Fund, Kristalina Georgieva, have voiced doubts that digital currencies can be an effective tool for bypassing sanctions.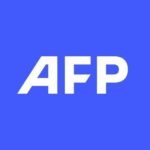 With 2,400 staff representing 100 different nationalities, AFP covers the world as a leading global news agency. AFP provides fast, comprehensive and verified coverage of the issues affecting our daily lives.
Australian KFC patrons clucking mad over lettuce-cabbage switch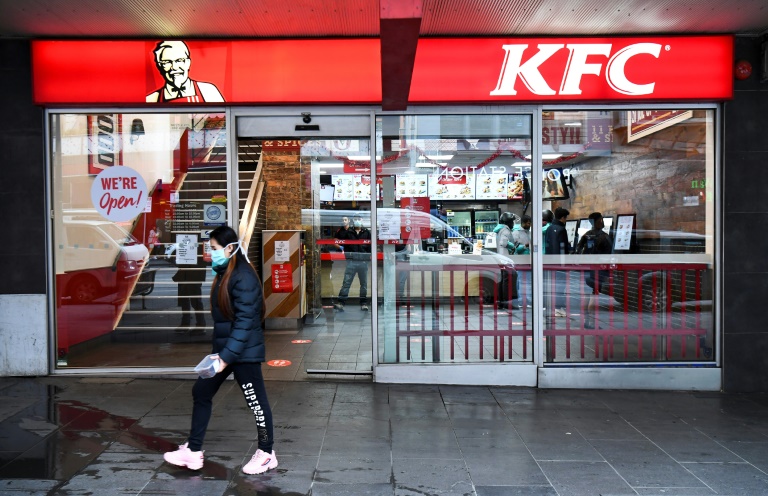 Fried chicken chain KFC said Tuesday that high lettuce prices in Australia have forced it to switch to a cabbage mix in burgers and other products, prompting customers to complain the result is less than "finger lickin' good".
The local price of the verdant leaf has soared by as much as 300 percent in recent months, forcing the fast-food chain to tweak the Colonel's recipe in some stores.
"We're currently experiencing a lettuce shortage. So, we're using a lettuce and cabbage blend on all products containing lettuce until further notice," the company told customers.
The company blamed widespread flooding in the country's east for the problem.
But supply chain expert Flavio Macau of Edith Cowan University said Russia's invasion of Ukraine was also a factor, pushing up diesel and fertiliser prices.
A single head of iceberg lettuce in Sydney or Melbourne that once sold for about $2 now goes for close to $8.
The company told customers: "If that's not your bag, simply click 'customise' on your chosen product and remove lettuce from the recipe :)"
The change was certainly not the "bag" of some social media users.
"The fact that you are replacing lettuce with cabbage makes me rethink my whole meal at KFC. There's 4 or 5 other things I would eat before cabbage Its such a weird choice," said one disgruntled tweeter.
"Feels like a sign of the apocalypse," said another.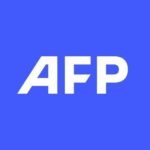 With 2,400 staff representing 100 different nationalities, AFP covers the world as a leading global news agency. AFP provides fast, comprehensive and verified coverage of the issues affecting our daily lives.
Asian markets mixed as rate hike woes offset China tech hopes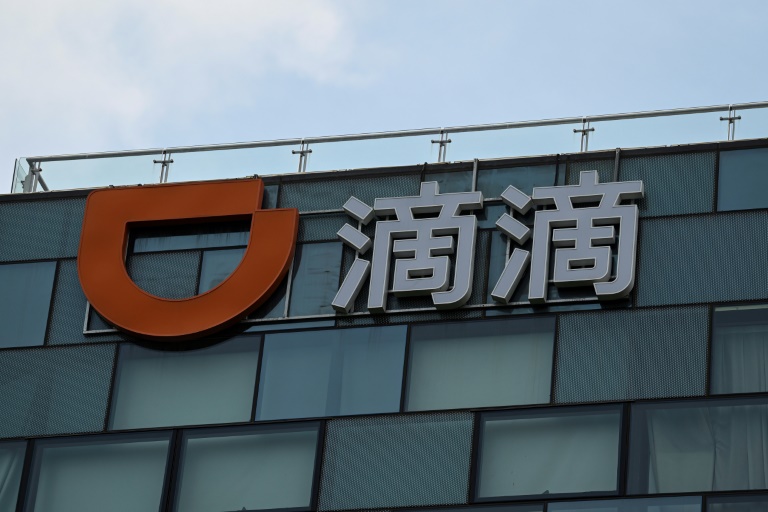 Asian markets struggled Tuesday on long-running worries over surging inflation and rising interest rates, which overshadowed hopes that China would ease off its regulatory drive against the country's beleaguered tech giants.
A spike in US Treasury yields took the wind out of the sales for Wall Street, with focus now on the release of inflation data from the United States and China at the end of the week.
Analysts are tipping the Federal Reserve to lift borrowing costs by half a point at its next three meetings as officials try to get a grip on runaway prices.
But that is causing discomfort on trading floors as investors fret over the impact on economic growth and firms' bottom lines.
"Inflation concerns are not going anywhere fast," Fiona Cincotta, at City Index, said. "Rising crude oil prices and a strong labour report have lifted bets that the Fed may need to act aggressively to rein in inflation."
And SPI Asset Management's Stephen Innes added: "Investors are hyper-focused on inflation, economic growth, and future Fed policy.
"Most assume the worst and think a financial tsunami will hit the US and global markets thanks to the quorum of US-based bank CEOs that have given the gloomy growth narrative their imprimatur. Anything less than that outcome is going to surprise a lot of folks."
Equity markets were mixed in early trade.
Tokyo rose, helped by a softening of the yen to a two-year low owing to expectations the Bank of Japan will not tighten monetary policy just as US rates climb.
Manila and Jakarta also edged up but there were losses in Sydney, Seoul, Singapore, Wellington and Taipei.
Hong Kong dipped and Shanghai was flat, even as heavyweights Alibaba and JD.com led gains among tech firms following a report that China was close to ending a painful crackdown on ride-hailing app Didi Global and restore its main apps this week. Didi's US-listed notes soared more than 20 percent.
The Wall Street Journal added that probes into two other firms — Full Truck Alliance and recruitment platform Kanzhun — fanning optimism for the sector's outlook after a long period of hefty selling pressure.
"This was seen as a signal that the regulatory crackdown on Chinese tech firms was starting to end… as China focuses on stabilising the economy following Covid restrictions," said National Australia Bank's Tapas Strickland.
Markets have seen some levelling out in recent weeks as the easing of lockdown measures in China helps to offset some of the worries about higher rates and the impact of the Ukraine war.
But market-watcher Louis Navellier warned there was still plenty more volatility to come.
"If history repeats, we could be down tomorrow, then up on Wednesday, then down on Thursday, and possibly up on Friday," he said in a commentary. "So just get used to these up-down, up-down oscillations because they are going to continue.
"I want to remind investors to not get too excited when the market rallies because it is going to continue to oscillate. There is just too much uncertainty out there."
– Key figures at around 0230 GMT –
Tokyo – Nikkei 225: UP 0.4 percent at 28,031.15 (break)
Hong Kong – Hang Seng Index: DOWN 0.2 percent at 21,609.25
Shanghai – Composite: FLAT at 3,237.14
Brent North Sea crude: UP 0.6 percent at $120.28 per barrel
West Texas Intermediate: UP 0.7 percent at $119.29 per barrel
Euro/dollar: DOWN at $1.0675 from $1.0699 
Pound/dollar: DOWN at $1.2500 from $1.2528
Euro/pound: UP at 85.42 pence from 85.37 pence
Dollar/yen: UP at 132.60 yen from 131.88 yen
New York – Dow: UP 0.1 percent to 32,915.78 (close)
London – FTSE 100: UP 1.0 percent at 7,608.22 (close)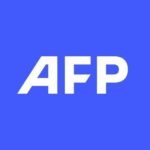 With 2,400 staff representing 100 different nationalities, AFP covers the world as a leading global news agency. AFP provides fast, comprehensive and verified coverage of the issues affecting our daily lives.
Apple unveils message recall, other 'wish list' features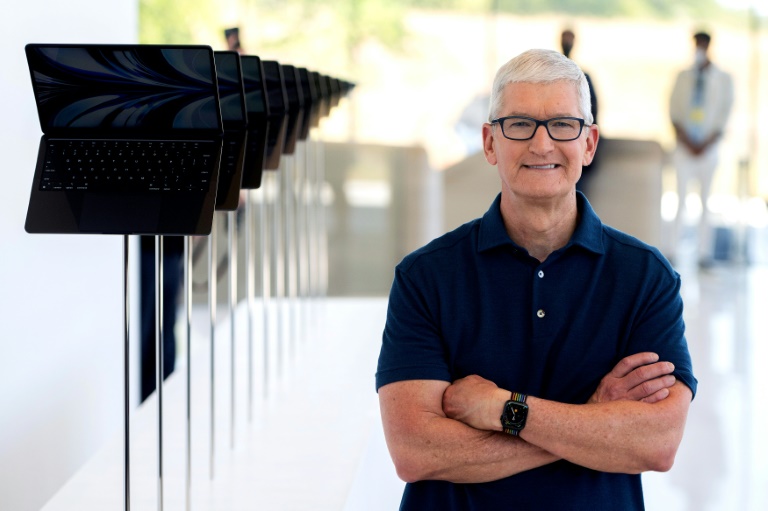 Apple opened Monday its first in-person developers conference since the onset of the pandemic with chips, maps and a way to delete precipitously sent messages, but was mum on any virtual reality offerings.
The tech giant touted new features and capabilities being built into the operating systems running iPhone, Apple Watch and more, along with a speedy new MacBook Air computer driven by a second generation of its custom chip.
Apple chief Tim Cook and his team showed off coming innovations during a keynote presentation at its first developers conference to be held at its campus in the Silicon Valley city of Cupertino — and the first in-person version of the gathering since Covid-19 struck.
"It's so good to see you all," Cook said from a stage set up on a lawn next to Apple's ring-shaped headquarters, as an audience of several thousand developers cheered in the morning sunshine.
No updates, however, were forthcoming on a rumored virtual reality operating system or hardware.
Still, developers will get to meet with Apple engineers during the weeklong conference, and even work in a new building with soundproof rooms to let them discuss ideas without being overheard.
Aside from new MacBook models, the event was a deep dive into coming new generations of operating systems for Apple's line-up of offerings.
Apple will start letting people delete and edit messages after they have been sent as part of the latest update to its operating software, as well as customizable options for the iPhone main screen.
Users of its digital wallet should soon also be able to pay for purchases in installments.
Relying increasingly on custom made chips has enabled Apple to make its devices and software work more seamlessly together, and catch up a bit to features offered by rivals such as Google Maps and even Microsoft Xbox video game platform for Windows-powered computers.
Creative Strategies analyst Carolina Milanesi saw it as Apple filling "users' wish-list," adding capabilities to make its apps, services or hardware the natural option in an increasingly competitive market.
"They are listening to what the users are saying and they're making changes," Milanesi said.
As increased dependence on computers and the internet caused by the pandemic shows no sign of abating, and by better tuning hardware and software for convenience promises to keep people in Apple's money-making ecosystem, the analyst added.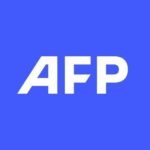 With 2,400 staff representing 100 different nationalities, AFP covers the world as a leading global news agency. AFP provides fast, comprehensive and verified coverage of the issues affecting our daily lives.