Canada bans Huawei and ZTE from 5G networks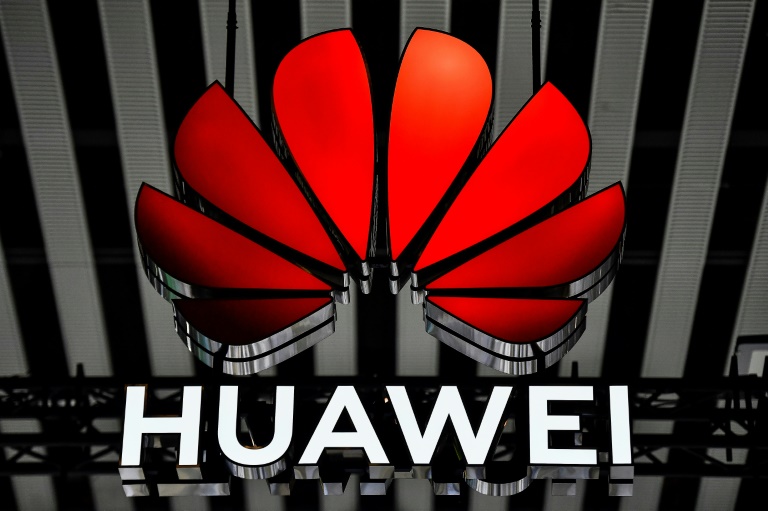 Canada will ban Chinese telecommunications giants Huawei and ZTE from its 5G wireless networks due to national security concerns, officials said Thursday.
The long-awaited move follows the United States and other key allies, and comes on the heels of a diplomatic row between Ottawa and Beijing over the detention of a senior Huawei executive on a US warrant, which has now been resolved.
The United States has warned of the security implications of giving Chinese tech companies access to telecommunications infrastructure that could be used for state espionage.
Both Huawei and Beijing have rejected the allegations, while Beijing warned of repercussions for nations placing restrictions on the telecoms equipment provider.
The company did not immediately respond to an AFP request for comment on Canada's ban.
Canadian Industry Minister Francois-Philippe Champagne and Public Safety Minister Marco Mendicino made the announcement at a news conference.
"Today, we're announcing our intention to prohibit the inclusion of Huawei and ZTE products and services in Canada's telecommunication systems," Champagne said.
"This follows a full review by our security agencies and in consultation with our closest allies."
Canada had been reviewing the 5G technology and network access for several years, repeatedly delaying a decision that was first expected in 2019.
It remained silent on the telecoms issue after China jailed two Canadians — diplomat Michael Kovrig and businessman Michael Spavor — in what observers believed was in retaliation for the arrest of Huawei chief financial officer Meng Wangzhou in Vancouver in December 2018 at the request of the United States.
All three were released in September 2021 after Meng reached a deal with US prosecutors on the fraud charges, ending her extradition fight.
Champagne said Canadian telecommunications companies "will not be permitted to include in their networks products or services that put our national security at risk."
"Providers who already have this equipment installed will be required to cease its use and remove it," he said.
– 'Hostile actors' –
Huawei already supplies some Canadian telecommunications firms with 4G equipment.
Most, if not all, had held off using Huawei in their fifth-generation (5G) wirelesss networks that deliver speedier online connections with greater data capacity, or looked to other suppliers while Ottawa hemmed and hawed.
Mendicino said 5G innovation "represents a major opportunity for competition and growth" but "also comes risks."
"There are many hostile actors who are ready to exploit vulnerabilities" in telecom networks, he said.
The United States, Australia, Britain, New Zealand, Japan and Sweden have already blocked or restricted the use of Huawei technology in their 5G networks.
The US government considers Huawei a potential security threat due to the background of its founder and CEO Ren Zhengfei, a former Chinese army engineer who is Meng's father.
The concern escalated as Huawei rose to become the world leader in telecoms networking equipment and one of the top smartphone manufacturers, and following Beijing's passage of a 2017 law obliging Chinese companies to assist the government in matters of national security.
Canada's two spy agencies had reportedly been divided initially over whether or not to ban Huawei from Canada's 5G networks — one favouring a ban while the other argued risks could be mitigated.
The Canadian Security Intelligence Service and the Communications Security Establishment had been tasked with conducting a cybersecurity review to evaluate the risks as well as the economic costs to Canadian telecoms and consumers of blacklisting the equipment supplier.
Huawei was already prohibited from bidding on Canadian government contracts and core network equipment such as routers and switches.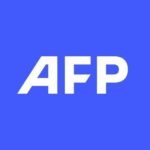 With 2,400 staff representing 100 different nationalities, AFP covers the world as a leading global news agency. AFP provides fast, comprehensive and verified coverage of the issues affecting our daily lives.
Italy's Eni joins giant Qatar gas project after Russian cuts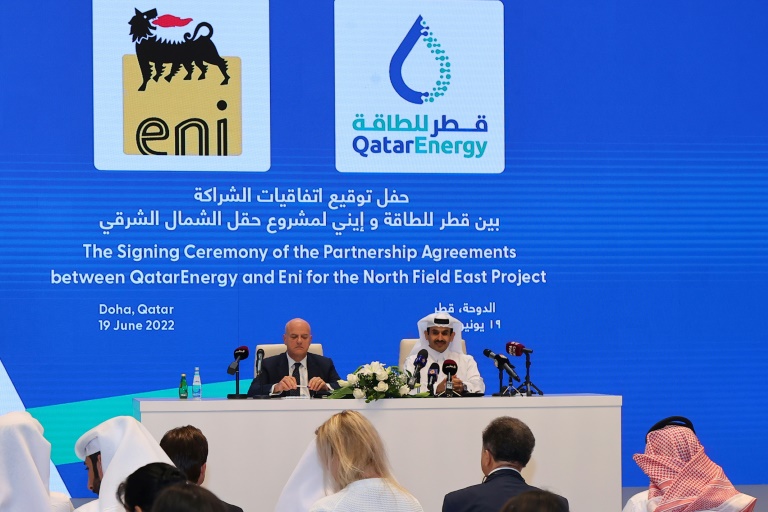 Italian company Eni on Sunday joined Qatar Energy's project to expand production from the world's biggest natural gas field, days after Russia slashed supplies to Italy.
Eni will own a stake of just over three percent in the $28 billion North Field East project, Qatar Energy's CEO said at a signing ceremony in Doha.
Qatar announced France's TotalEnergies as its first, and largest, foreign partner on the development last week, with a 6.25 percent share. 
More companies are set to be named. 
"Today I'm pleased… to announce the selection of Eni as a partner in this unique strategic project," said Energy Minister Saad Sherida al-Kaabi, who is also president and CEO of state-owned Qatar Energy.
The project's LNG — the cooled form of gas that makes it easier to transport — is expected to come on line in 2026. It will help Qatar increase its liquefied natural gas production by more than 60 percent by 2027, TotalEnergies chief executive Patrick Pouyanne told AFP last week.
Russia's invasion of Ukraine has injected urgency into efforts around the world to develop new energy sources as Western countries try to reduce their reliance on Russia.
On Friday, Eni said it would receive only 50 percent of the gas requested from Russia's Gazprom, the third day running of reduced supplies. Rome has accused Gazprom of peddling "lies" over the cuts.
"We have a lot of things to learn from your leadership and also from your standards and from your ability to adapt to very difficult circumstances," Eni CEO Claudio Descalzi told his Qatari counterpart.
Qatar Energy estimates that the North Field, which extends under the Gulf sea into Iranian territory, holds about 10 percent of the world's known gas reserves.
Kaabi refused to divulge how many more partners will be announced. Industry sources have discussed ExxonMobil, Shell and ConocoPhillips, while Bloomberg reported this week that Chinese companies were in talks.
South Korea, Japan and China have become the main markets for Qatar's LNG but since an energy crisis hit Europe last year, the Gulf state has helped Britain with extra supplies and also announced a cooperation deal with Germany.
Europe has in the past rejected the long-term deals that Qatar seeks for its energy but the Ukraine conflict has forced a change in attitude.
"Qatar is the lowest cost source of supply at the moment and  therefore it's attractive to the majors (companies)," Daniel Toleman, an analyst at resources consultancy Wood Mackenzie, told AFP.
"So these companies want to be involved in those projects."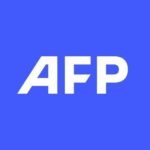 With 2,400 staff representing 100 different nationalities, AFP covers the world as a leading global news agency. AFP provides fast, comprehensive and verified coverage of the issues affecting our daily lives.
Layoffs and exits: Firms in China teeter under zero-Covid pressure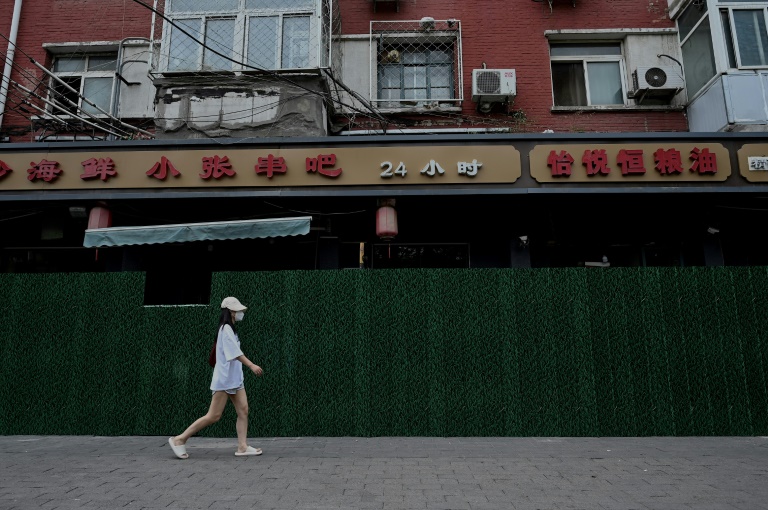 Fiona Shi lost her job twice during the pandemic — first, in 2020 when Covid ravaged the travel industry, and then this year as China's strict virus controls hammered businesses in the world's number two economy.
China is the last major economy welded to a zero-Covid strategy — putting firms and workers at risk of snap lockdowns, freezing activity in the services sector and tangling supply chains crucial for factories to sell their goods.
As the country battles its worst outbreak since 2020, its urban jobless rate has surged to the highest level in two years and the pain is being felt by both blue- and white-collar workers.
"Many places say they are not recruiting people aged above 35," said Shi, 38, who pointed to the difficulty of returning to entry-level positions after managerial roles.
She worked in a management role in the hospitality industry in 2020 when the coronavirus brought nearly all travel to a halt as governments imposed social distancing and movement restrictions.
Two years later, the Beijinger found herself in the same position after losing her job at a multinational firm.
"The pandemic has also made it harder… many places have frozen headcounts," she told AFP. "I'm really anxious."
Months of unpredictable Covid restrictions — including snap lockdowns and severe travel curbs — have hit dozens of cities from business hub Shanghai to the northern breadbasket province of Jilin.
An American Chamber of Commerce survey released this week showed that almost all respondents cut their revenue projections, while in a separate study 11 percent of European firms said they would downsize their China operations because of Covid measures.
Domestic firms have also been tightening their purse strings.
Ride-hailing platform Caocao Chuxing has let go of staff, with Chinese media reports pegging the proportion at 40 percent.
Some staff at e-commerce giant Alibaba were also reportedly asked to leave, according to state outlet Legal Daily.
– 'The situation is grim' –
The imposition of restrictions to stamp out Covid outbreaks this year has intensified pressure on firms already grappling with a slowdown in the economy and regulatory crackdowns on sectors including property and tech.
Bai, 27, told AFP she was laid off by a US tech company that was preparing to end its business in China.
"In some ways, we saw it coming," she said, only giving her surname. "Its China operations have been losing money."
"It's not the first to leave the China market and won't be the last."
Beijing-based Bai said it was the second time she lost her job because of the pandemic.
In 2020, as the virus raged in China, she was let go by a cruise line operator over fears tied to her nationality, she said.
Andrea Zhang, 24, who handled events planning, said his employer shuttered its clothing shops in March and April when outbreaks flared this year.
"Our bosses wanted to understand the situation at various stores (across the country) but realised they could not due to quarantine requirements," said Zhang.
The company eventually closed its offline operations, and Zhang left.
Around 1.3 million entities cancelled their business registrations in China in March alone, a 24 percent spike on-year, according to official numbers.
With President Xi Jinping repeatedly backing the government's zero-Covid strategy, observers do not expect authorities to pivot away from it even as the economy suffers.
But the restrictions have made life unbearable for some.
"Working from home, especially in an industry such as ours known for overtime practices, has made work-life boundaries even more blurred," said Ning, who works in marketing at a tech firm in Beijing and only gave his surname.
The 26-year-old typically left work around 11 pm.
But his hours stretched past midnight and into weekends after the capital ordered people in his district to stay home last month as Covid cases surged.
"I was too exhausted, and left my job," Ning said.
He has since submitted more than 200 job applications. Only three of these translated into job interviews.
"The situation is grim," Ning told AFP. "But we will have to find a way to survive."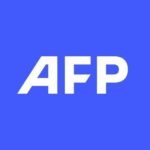 With 2,400 staff representing 100 different nationalities, AFP covers the world as a leading global news agency. AFP provides fast, comprehensive and verified coverage of the issues affecting our daily lives.
Central banks walk inflation-recession tightrope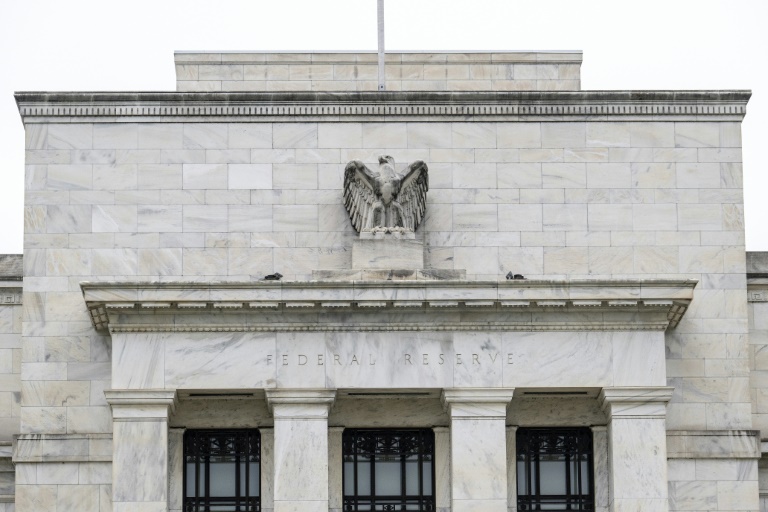 Central banks have ramped up their battle against runaway inflation, a necessary remedy that could have the adverse side effect of tipping countries into recession, analysts say.
Just this past week, the US Federal Reserve announced its biggest interest rate hike in almost 30 years, followed by the fifth straight increase by the Bank of England and the first in 15 years in Switzerland.
"This week was a first. The craziest in my experience," said Frederick Ducrozet, chief economist at Pictet Wealth Management.
The moves rattled stock markets as investors fear that while the rate increases are needed, they could put the brakes on economic growth if the tightening of monetary policy becomes too aggressive.
"Recessions are increasingly likely as central banks race to dramatically raise rates before inflation spirals out of control," said Craig Erlam, an analyst at online trading platform OANDA.
Capital Economics, a research group, said it does not anticipate a recession in the United States.
"But the Fed is deliberately tempering demand in order to reduce price pressures. This is a difficult line to tread and there is clearly a risk that it goes too far and the economy tips into recession," it said in a note.
Emerging countries could be collateral victims from rate hikes. The dollar rises when the US Fed raises its rates.
"A strong dollar will complicate (debt repayments) of countries with deficits, which borrow often in that currency," Ducrozet said.
– Swiss surprise –
Central banks had insisted last year that inflation was only "transitory" as prices were driven up by bottlenecks in supply chains after governments emerged from lockdowns.
But energy and food prices have soared in the wake of Russia's invasion of Ukraine, pushing inflation higher and prompting economists to lower the world's growth prospects for this year.
This has left central banks with no other choice but to move more aggressively than planned.
Australia's central bank raised rates more than expected earlier this month while Brazil last week lifted its benchmark rate for the 11th straight time. More hikes are looming in the United States and Europe.
But it is the Swiss National Bank that caused the biggest shock on Thursday when it announced a rate increase of 0.5 percentage points, the first since 2007.
The SNB had focused on keeping the Swiss franc from being too strong until now.
"The actions of the SNB are notable in that they mark a significant shift in policy (away) from a very dovish position," said Michael Hewson, chief market analyst at CMC Markets UK.
The European Central Bank has been slower to act than its peers. It is putting an end to its massive bond-buying scheme and will finally raise rates next month for the first time in a decade.
The eurozone faces another problem: The yields paid by its governments to borrow money have surged, with indebted countries such as Italy being charged a premium compared to Germany, a safer bet for investors.
This "spread" revived memories of the eurozone's debt crisis, prompting the ECB to hold an emergency meeting on Thursday after which it said it would design a tool to prevent further stress in the bond market.
The Bank of Japan bucked the global trend on Friday as it stood by its decision not to raise its rate, sending the yen close to the lowest level against the dollar since 1998.
But even the Bank of Japan could adjust its policy, said Stephen Innes, managing partner at SPI Asset Management.
"BoJ members are considering public dissatisfaction with inflation and the rapid depreciation of the yen," Innes said.
"While they plan to maintain the current easing policy, they may look to make some tweaks to support the currency," he said.
– No immediate fix –
Consumers will have to be patient before they see the rate hikes have an effect on prices.
ECB chief Christine Lagarde said it bluntly when announcing plans for a rate increase next month: "Do we expect that July interest rate hikes will have an immediate effect on inflation? The answer to that is no."
Central banks do not have control over some of the problems that are lifting inflation, such as soaring energy and food prices, and the supply chain snarls.
Capital Economics said energy and food prices accounted for 4.1 percentage points of the 7.9 percent rise in consumer prices in major advanced economies over the past year.
It expects oil, gas, and agricultural commodity prices to start falling later this year, which would bring inflation down sharply, but core inflation rates will remain elevated.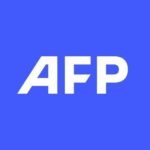 With 2,400 staff representing 100 different nationalities, AFP covers the world as a leading global news agency. AFP provides fast, comprehensive and verified coverage of the issues affecting our daily lives.