China offers bonds, tax breaks as new medicine for ailing economy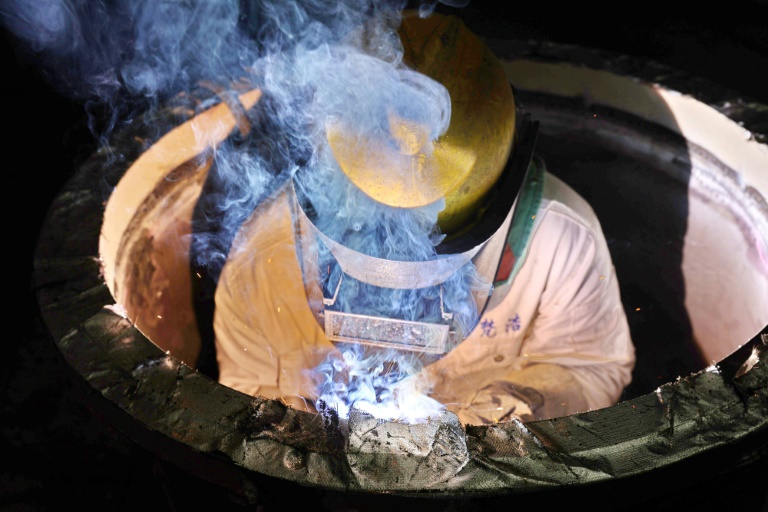 Tax breaks and a bond drive for Chinese aviation and railway firms are among a blizzard of fresh measures agreed by China's economic planners to gee up an economy stunted by a coronavirus surge.
China is the last major economy bolted to a zero-Covid strategy of mass testing and tough lockdowns to stamp out infections.
Movement curbs have hit dozens of cities in recent months — from the manufacturing hubs of Shenzhen and Shanghai to the breadbasket of Jilin — seizing up supply chains and crushing retail sales and industrial output to their lowest levels in around two years.
The State Council on Monday announced measures to "stabilise the country's economy and bring it back onto a normal track", according to the official Xinhua news agency. 
Beijing will expand the quota of value-added tax refunds by 140 billion yuan ($21 billion), the agency said.
This takes the overall target of tax refunds, cuts and fee reductions to 2.64 trillion yuan this year, according to a readout of the State Council meeting on Xinhua.
Authorities will also double the lending quota for banks to help smaller enterprises, while allowing some borrowers to postpone their repayments, the report added.
The government will also issue 200 billion yuan in bonds to support the aviation industry, cut the purchase tax on some cars, and support the issuance of 300 billion yuan in railway construction bonds, Xinhua said.
"We believe these measures will provide some help and alleviate the severity of the growth slowdown… (but) remain cautious about growth prospects for this year," Nomura analysts said in a note on Tuesday.
The moves come as Chinese cities roll out more regular Covid testing, crowding out other fiscal spending, Nomura said.
Meanwhile, the zero-Covid strategy is likely to bog down private demand, analysts added.
Markets remained gloomy despite the pledges, with the Shanghai Composite Index down 1.2 percent on Tuesday, while the Shenzhen Composite Index slid two percent in afternoon trade.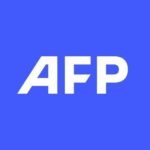 With 2,400 staff representing 100 different nationalities, AFP covers the world as a leading global news agency. AFP provides fast, comprehensive and verified coverage of the issues affecting our daily lives.
Inflation 'shock' punishes Eurozone economy in June: survey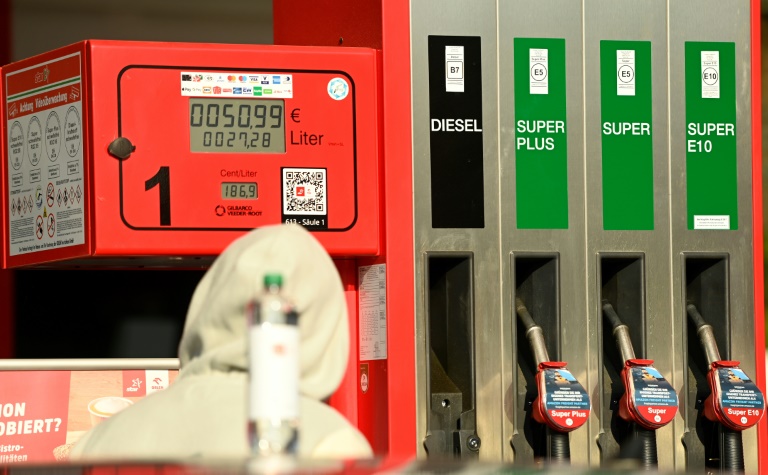 Economic growth in the eurozone plummeted in June, a key survey showed on Thursday, as high prices took the wind out the strong recovery from the deep lows of the coronavirus pandemic.
The closely-watched monthly purchase managers' index (PMI) by S&P Global fell from 54.8 in May to 51.9. A figure above 50 indicates growth.
The slowdown, caused by a "cost-of-living shock", is "the most abrupt recorded by the survey since the height of the global financial crisis in November 2008", excluding the pandemic lockdown, said Chris Williamson, Chief Business Economist at S&P Global.
Since the beginning of the year, the European economy has recovered strongly from the lifting of restrictions linked to the Covid-19 pandemic, which revived tourism to countries like Spain and Greece as well as transport. 
It also benefited from household spending, as consumers burned through savings accumulated during many months of confinement, offsetting the negative impact of the war in Ukraine. 
But in June, the "tailwind" of this pent-up demand "is already fading", Williamson warned.
The latest data "is now consistent with Gross Domestic Product (GDP) growth of just 0.2 percent for the second quarter, compared to quarterly growth of 0.6 percent at the start of the year", he said.
"The situation is likely to deteriorate in the second half of the year", he added, raising the spectre of negative growth and recession.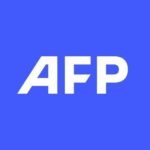 With 2,400 staff representing 100 different nationalities, AFP covers the world as a leading global news agency. AFP provides fast, comprehensive and verified coverage of the issues affecting our daily lives.
Monkeypox vaccine maker Bavarian Nordic ready to meet demand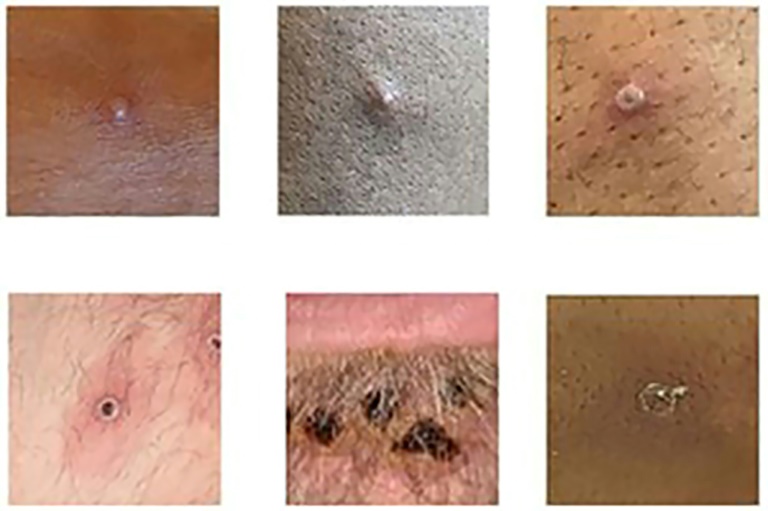 As the lone laboratory manufacturing a licensed vaccine against monkeypox, Danish company Bavarian Nordic has seen its order book fill up as the usually rare disease spreads around the world. 
"The approval we got in 2019, when we only sold maybe a few hundred doses, all of a sudden became very, very relevant for international health," the company's vice president Rolf Sass Sorensen says with a smile at the biotech company's headquarters in Copenhagen's harbour.
Bavarian Nordic was caught by surprise by the disease's sudden spread earlier this year to dozens of countries outside West and Central Africa where it had previously been generally confined.
But Sorensen says he is confident the company can meet global demand even though it only has one production facility.
"With the current demand we can easily supply the global market. We have a couple of million doses in bulk that we can put into vials and make sure that the current outbreak is handled," he told AFP in an interview.
Bavarian Nordic has an annual production capacity of 30 million vaccine doses.
The Danish company's smallpox vaccine, marketed as Imvanex in Europe, Jynneos in the US and Imvamune in Canada, is a third-generation serum (a live vaccine that does not replicate in the human body).
It has been licensed in Europe since 2013.
It was designed against smallpox in adults, a disease considered eradicated some 40 years ago, and requires two doses for inoculation.
– World clamouring for vaccine –
According to Sorensen, the vaccine is in stock "in many countries" and can also be used against monkeypox, both before and after exposure to the virus.
"If you are vaccinated a few days after you are exposed, you can also be protected", he explained.
After getting the green light from the US Food and Drug Administration (FDA) three years ago to use its smallpox vaccine against monkeypox, Bavarian Nordic is now applying to do the same in Europe.
The European Health Emergency Preparedness and Response Authority (HERA), created by the European Commission during the Covid-19 pandemic, has already bought more than 100,000 doses for the 27 EU countries as well as Norway and Iceland.
The first deliveries are due at the end of June for those countries deemed a priority.
The United States has also filled up their stocks with an order for 500,000 doses, in addition to 100 million doses of an older smallpox vaccine previously made by France's Sanofi but which is known to have some side effects. 
Canada and Denmark have also placed orders with Bavarian Nordic.
Other than these announcements made by the countries themselves, Bavarian Nordic — which also makes vaccines against tick-borne encephalitis, rabies, Ebola, Covid-19 and the RS respiratory virus — does not disclose which countries have placed orders.
"But I can say we have procurement requests from all over the world. We have procurement requests from the US, European countries, Middle Eastern countries, Asian countries", Sorensen said.
The value of the contracts hasn't been disclosed either, but for Bavarian Nordic it has clearly been a windfall: it raised its 2022 full-year outlook four times in three weeks.
– Rarely fatal –
Despite the rise in monkeypox cases worldwide, the World Health Organization has not recommended that countries mass vaccinate their populations at this stage.
The United States has so far recommended the vaccination of people who have been in close contact with an infected person, while France has recommended a single dose for contact cases in risk groups who were vaccinated for smallpox before 1980.
The European Medicines Agency approved a smallpox medication, Tecovirimat, for treatment of monkeypox earlier this year, but it is not yet widely available.
Most people recover from monkeypox within several weeks and the disease has only been fatal in rare cases.
Symptoms include lesions, eruptions on the face, palms or soles, scabs, fever, muscle ache and chills.
From January 1 to June 15, the WHO registered more than 2,103 cases and one death in 42 countries. 
Europe has been the epicentre of the outbreak, with 1,773 confirmed cases, or 84 percent of the global total.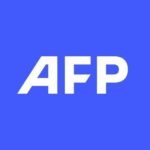 With 2,400 staff representing 100 different nationalities, AFP covers the world as a leading global news agency. AFP provides fast, comprehensive and verified coverage of the issues affecting our daily lives.
China's Xi calls for stronger fintech oversight, security
A high-level Chinese government meeting led by President Xi Jinping has called for stronger oversight and better security in financial tech, state media reported, with the sector hit hard by a regulatory crackdown.
The government action has pummelled some of China's biggest tech firms, wiping out hundreds of billions of dollars in market value since last year.
But with the Chinese economy hammered by Covid lockdowns, the government has rolled out a series of support measures, including a call for "predictable" tech regulation.
"Regarding large payment and fintech platform enterprises, Xi called for efforts to improve regulations, strengthen institutional weak links, ensure the security of payment and financial infrastructure, and guard against and defuse potential systemic financial risks," according to a readout of the Wednesday meeting by the official Xinhua news agency.
The Chinese leader also "called for these enterprises to be better supported in serving the real economy", Xinhua said.
The officials at the meeting discussed  promoting the "healthy development" of fintech companies, it added, and said "China will tighten oversight" of financial holding firms and internet financial services.
Investors have been heartened in recent weeks by similar statements by the Chinese government, with some perceiving them as signals that the tech crackdown is finally easing.
Hopes also soared this month when dozens of new video games were approved, and tech stocks rose on reports that authorities were wrapping up a cybersecurity probe into ride-hailing giant Didi.
But regulators this month denied reports that they were discussing the potential revival of Ant Group's scuppered IPO, which would have been the world's largest public offering at the time.
Ant Group — the payments affiliate of e-commerce giant Alibaba — had its share offering cancelled at the last minute in 2020.
Alibaba was later hit with a $2.75 billion fine over alleged unfair practices.
Ant Group is set to apply for a financial licence as soon as this month, Bloomberg News reported Wednesday, citing unnamed people familiar with the matter.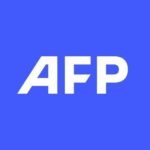 With 2,400 staff representing 100 different nationalities, AFP covers the world as a leading global news agency. AFP provides fast, comprehensive and verified coverage of the issues affecting our daily lives.