Companies envision taxis flying above jammed traffic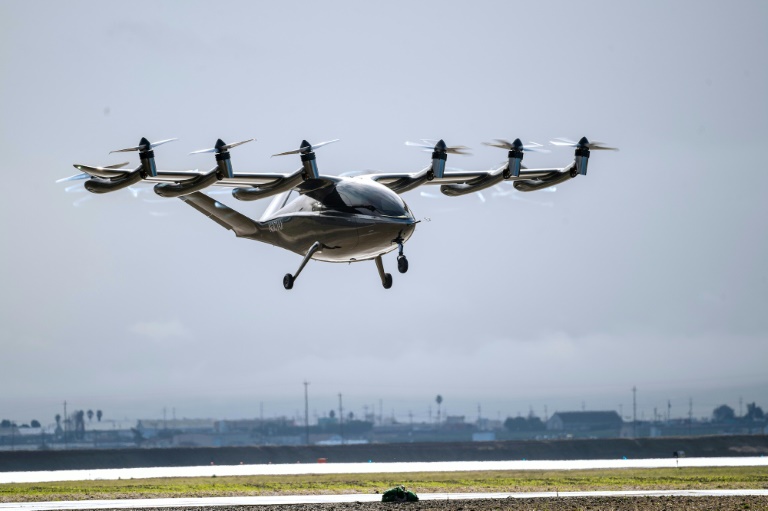 As urban traffic gets more miserable, entrepreneurs are looking to a future in which commuters hop into "air taxis" that whisk them over clogged roads.
Companies such as Archer, Joby and Wisk are working on electric-powered aircraft that take off and land vertically like helicopters then propel forward like planes.
"'The Jetsons' is definitely a reference that people make a lot when trying to contextualize what we are doing," Archer Vice President Louise Bristow told AFP, referring to a 1960s animated comedy about a family living in a high-tech future.
"The easiest way to think about it is a flying car, but that's not what we're doing."
What Archer envisions is an age of aerial ride-sharing, an "Uber or Lyft of the skies," Bristow said.
Neighborhood parking garage rooftops or shopping mall lots could serve as departure or arrival pads for electric vertical take-off and landing (eVTOL) aircraft.
Commuters would make it the rest of the way however they wish, even synching trips with car rideshare services such as Uber which owns a stake in Santa Cruz, California-based Joby.
Joby executives said on a recent earnings call that its first production model aircraft should be in the skies later this year.
That comes despite a Joby prototype crashing early this year while being tested at speeds and altitudes far greater than it would have to handle as part of an air taxi fleet.
Joby has declined to discuss details of the remotely piloted aircraft's crash, which occurred in an uninhabited area, saying it is waiting for US aviation regulators to finish an investigation.
"We were at the end of the flight test expansion campaign at test points well above what we expect to see in normal operations," Joby executive chairman Paul Sciarra told analysts.
"I'm really excited about where we are right now; we have demonstrated the full performance of our aircraft."
Its eVTOL aircraft have a maximum range of 150 miles (241 kilometers), a top speed of 200 miles per hour and a "low noise profile" to avoid an annoying din, the company said.
Joby has announced partnerships with SK Telecom and the TMAP mobility platform in South Korea to provide emissions-free aerial ridesharing.
"By cooperating with Joby, TMAP will become a platform operator that can offer a seamless transportation service between the ground and the sky," TMAP chief executive Lee Jong Ho said in a release.
Joby has also announced a partnership with Japanese airline ANA to launch air taxi service in Japan.
And Toyota has additionally joined the alliance, with an aim to explore adding ground transportation to such a service there, Joby said.
– Rethinking required –
Hurdles on the path include establishing infrastructure and adapting attitudes to make air taxis a part of everyday life.
"For mass adoption, people need to have a mindset change," Bristow said.
"Getting people to want to travel in a different way will take some rethinking."
The need for the change, though, is clear, she reasoned.
Roads are congested with traffic that wastes time, frays nerves and spews pollution.
"There is nowhere else for traffic to go," Bristow said.
"You have to go up."
Miami and Los Angeles are already exploring the potential of aerial ridesharing, and Archer is hoping to have a small air taxi service operating in at least one of those cities by the end of 2024.
"It's a monumental task that we're taking on," Bristow said.
"It's going to take a while before the infrastructure supports the mass expansion of what we're trying to do."
Archer last month announced that it teamed with United Airlines to create an eVTOL advisory committee.
The US airline has pre-ordered 200 Archer aircraft with an eye toward using them for "last-mile" transportation from airports, Bristow told AFP.
"Imagine flying from London to Newark, New Jersey, then getting in an Archer and being deposited somewhere in Manhattan," Bristow said.
– More time for life –
Silicon Valley startup Xwing specializes in making standard aircraft capable of flying safely without pilots, with an aim of turning commuting by air into a cheaper and more efficient way to travel.
"We're strong believers here that the industry is going through a pretty dramatic transformation," Xwing chief and founder Marc Piette told AFP.
"In a few years you'll start seeing taxi networks of electric aircrafts regionally or on long hauls and it's going to be quite a different landscape."
Thousands of regional airports used mostly for recreation could become part of aerial commute networks, air mobility consultant Scott Drennan told AFP.
To Drennan, the primary reason for taking to the skies is to "give people back their time."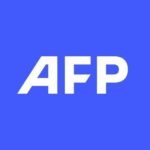 With 2,400 staff representing 100 different nationalities, AFP covers the world as a leading global news agency. AFP provides fast, comprehensive and verified coverage of the issues affecting our daily lives.
Australian KFC patrons clucking mad over lettuce-cabbage switch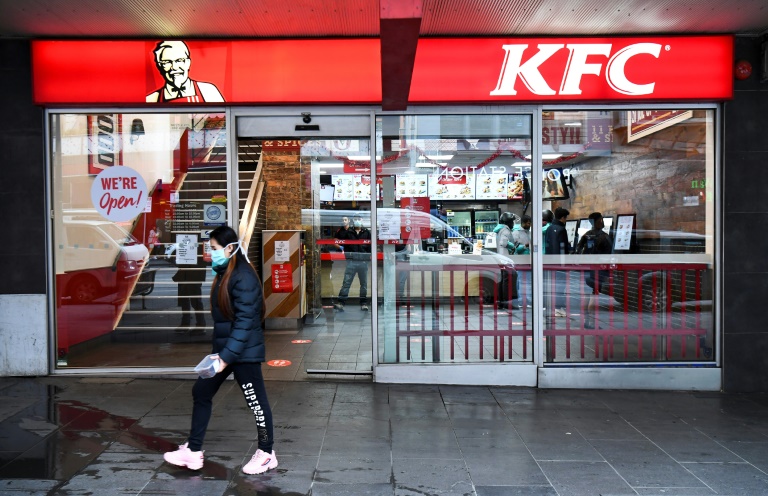 Fried chicken chain KFC said Tuesday that high lettuce prices in Australia have forced it to switch to a cabbage mix in burgers and other products, prompting customers to complain the result is less than "finger lickin' good".
The local price of the verdant leaf has soared by as much as 300 percent in recent months, forcing the fast-food chain to tweak the Colonel's recipe in some stores.
"We're currently experiencing a lettuce shortage. So, we're using a lettuce and cabbage blend on all products containing lettuce until further notice," the company told customers.
The company blamed widespread flooding in the country's east for the problem.
But supply chain expert Flavio Macau of Edith Cowan University said Russia's invasion of Ukraine was also a factor, pushing up diesel and fertiliser prices.
A single head of iceberg lettuce in Sydney or Melbourne that once sold for about $2 now goes for close to $8.
The company told customers: "If that's not your bag, simply click 'customise' on your chosen product and remove lettuce from the recipe :)"
The change was certainly not the "bag" of some social media users.
"The fact that you are replacing lettuce with cabbage makes me rethink my whole meal at KFC. There's 4 or 5 other things I would eat before cabbage Its such a weird choice," said one disgruntled tweeter.
"Feels like a sign of the apocalypse," said another.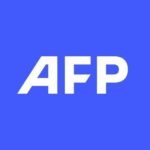 With 2,400 staff representing 100 different nationalities, AFP covers the world as a leading global news agency. AFP provides fast, comprehensive and verified coverage of the issues affecting our daily lives.
Asian markets mixed as rate hike woes offset China tech hopes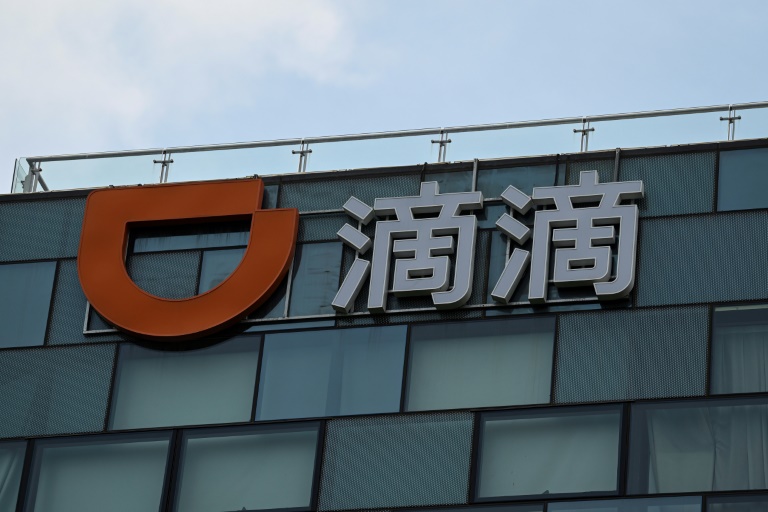 Asian markets struggled Tuesday on long-running worries over surging inflation and rising interest rates, which overshadowed hopes that China would ease off its regulatory drive against the country's beleaguered tech giants.
A spike in US Treasury yields took the wind out of the sales for Wall Street, with focus now on the release of inflation data from the United States and China at the end of the week.
Analysts are tipping the Federal Reserve to lift borrowing costs by half a point at its next three meetings as officials try to get a grip on runaway prices.
But that is causing discomfort on trading floors as investors fret over the impact on economic growth and firms' bottom lines.
"Inflation concerns are not going anywhere fast," Fiona Cincotta, at City Index, said. "Rising crude oil prices and a strong labour report have lifted bets that the Fed may need to act aggressively to rein in inflation."
And SPI Asset Management's Stephen Innes added: "Investors are hyper-focused on inflation, economic growth, and future Fed policy.
"Most assume the worst and think a financial tsunami will hit the US and global markets thanks to the quorum of US-based bank CEOs that have given the gloomy growth narrative their imprimatur. Anything less than that outcome is going to surprise a lot of folks."
Equity markets were mixed in early trade.
Tokyo rose, helped by a softening of the yen to a two-year low owing to expectations the Bank of Japan will not tighten monetary policy just as US rates climb.
Manila and Jakarta also edged up but there were losses in Sydney, Seoul, Singapore, Wellington and Taipei.
Hong Kong dipped and Shanghai was flat, even as heavyweights Alibaba and JD.com led gains among tech firms following a report that China was close to ending a painful crackdown on ride-hailing app Didi Global and restore its main apps this week. Didi's US-listed notes soared more than 20 percent.
The Wall Street Journal added that probes into two other firms — Full Truck Alliance and recruitment platform Kanzhun — fanning optimism for the sector's outlook after a long period of hefty selling pressure.
"This was seen as a signal that the regulatory crackdown on Chinese tech firms was starting to end… as China focuses on stabilising the economy following Covid restrictions," said National Australia Bank's Tapas Strickland.
Markets have seen some levelling out in recent weeks as the easing of lockdown measures in China helps to offset some of the worries about higher rates and the impact of the Ukraine war.
But market-watcher Louis Navellier warned there was still plenty more volatility to come.
"If history repeats, we could be down tomorrow, then up on Wednesday, then down on Thursday, and possibly up on Friday," he said in a commentary. "So just get used to these up-down, up-down oscillations because they are going to continue.
"I want to remind investors to not get too excited when the market rallies because it is going to continue to oscillate. There is just too much uncertainty out there."
– Key figures at around 0230 GMT –
Tokyo – Nikkei 225: UP 0.4 percent at 28,031.15 (break)
Hong Kong – Hang Seng Index: DOWN 0.2 percent at 21,609.25
Shanghai – Composite: FLAT at 3,237.14
Brent North Sea crude: UP 0.6 percent at $120.28 per barrel
West Texas Intermediate: UP 0.7 percent at $119.29 per barrel
Euro/dollar: DOWN at $1.0675 from $1.0699 
Pound/dollar: DOWN at $1.2500 from $1.2528
Euro/pound: UP at 85.42 pence from 85.37 pence
Dollar/yen: UP at 132.60 yen from 131.88 yen
New York – Dow: UP 0.1 percent to 32,915.78 (close)
London – FTSE 100: UP 1.0 percent at 7,608.22 (close)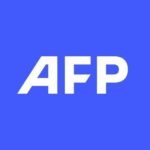 With 2,400 staff representing 100 different nationalities, AFP covers the world as a leading global news agency. AFP provides fast, comprehensive and verified coverage of the issues affecting our daily lives.
Apple unveils message recall, other 'wish list' features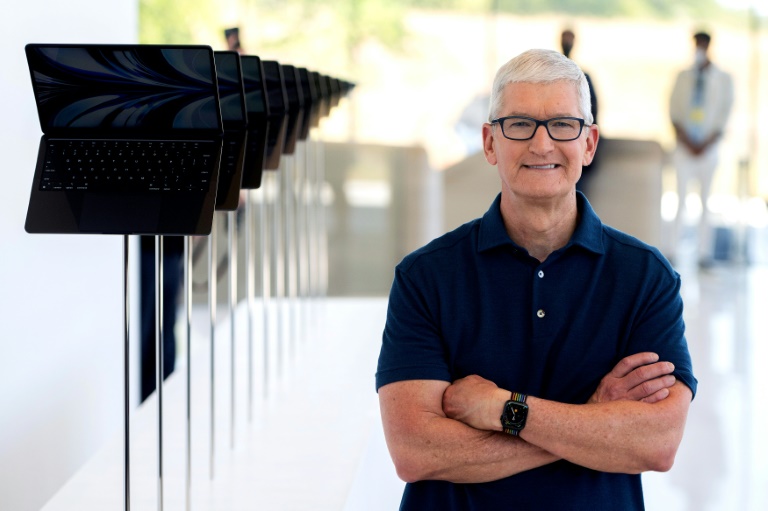 Apple opened Monday its first in-person developers conference since the onset of the pandemic with chips, maps and a way to delete precipitously sent messages, but was mum on any virtual reality offerings.
The tech giant touted new features and capabilities being built into the operating systems running iPhone, Apple Watch and more, along with a speedy new MacBook Air computer driven by a second generation of its custom chip.
Apple chief Tim Cook and his team showed off coming innovations during a keynote presentation at its first developers conference to be held at its campus in the Silicon Valley city of Cupertino — and the first in-person version of the gathering since Covid-19 struck.
"It's so good to see you all," Cook said from a stage set up on a lawn next to Apple's ring-shaped headquarters, as an audience of several thousand developers cheered in the morning sunshine.
No updates, however, were forthcoming on a rumored virtual reality operating system or hardware.
Still, developers will get to meet with Apple engineers during the weeklong conference, and even work in a new building with soundproof rooms to let them discuss ideas without being overheard.
Aside from new MacBook models, the event was a deep dive into coming new generations of operating systems for Apple's line-up of offerings.
Apple will start letting people delete and edit messages after they have been sent as part of the latest update to its operating software, as well as customizable options for the iPhone main screen.
Users of its digital wallet should soon also be able to pay for purchases in installments.
Relying increasingly on custom made chips has enabled Apple to make its devices and software work more seamlessly together, and catch up a bit to features offered by rivals such as Google Maps and even Microsoft Xbox video game platform for Windows-powered computers.
Creative Strategies analyst Carolina Milanesi saw it as Apple filling "users' wish-list," adding capabilities to make its apps, services or hardware the natural option in an increasingly competitive market.
"They are listening to what the users are saying and they're making changes," Milanesi said.
As increased dependence on computers and the internet caused by the pandemic shows no sign of abating, and by better tuning hardware and software for convenience promises to keep people in Apple's money-making ecosystem, the analyst added.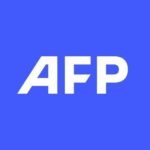 With 2,400 staff representing 100 different nationalities, AFP covers the world as a leading global news agency. AFP provides fast, comprehensive and verified coverage of the issues affecting our daily lives.