Disney profit slips but streaming TV subscribers jump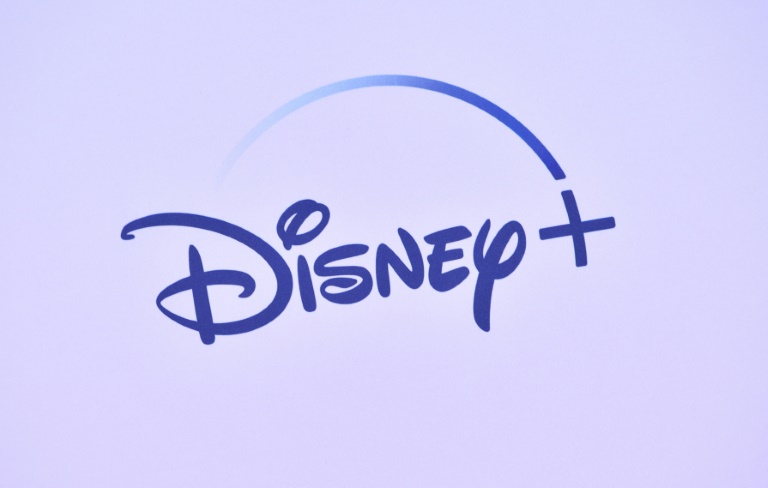 Disney on Wednesday said its profit slipped in the recently ended quarter but its television streaming service and parks were booming.
The entertainment giant reported net income of $470 million, just over half of the $912 million profit it made in the same period a year earlier.
Park attendance that had fallen due to the pandemic, however, rebounded and the Disney+ television streaming service gained 7.9 million subscribers to top 205 million total, the company said.
"Our strong results in the second quarter, including fantastic performance at our domestic parks and continued growth of our streaming services once again proved that we are in a league of our own," said Walt Disney Company chief executive Bob Chapek.
Disney+ gained more subscribers than analysts had expected, in stark contrast to a dive in subscriber numbers reported by rival Netflix in the first quarter of this year.
A drop of just 200,000 users — less than 0.1 percent of the total Netflix customer base — caused shares in the Silicon Valley firm to plunge and prompted a shareholder to file a lawsuit accusing the streaming television titan of not making it clear that subscriber numbers were in peril.
Competition in the streaming television market has intensified, particularly from Disney+, with the cost of producing coveted original shows climbing as well. 
Disney said that as its streaming television service continues to grow strongly, its resorts and parks are generally operating without any of the significant Covid-19 related restrictions on capacity that were in place last year.
The pandemic does continue to vex film and television show production, Disney said, but it has been able to release films in theaters so far this year.
"Our slate for the remainder of this year is incredibly strong," Chapek told analysts while discussing the company's line-up of shows for streaming and theaters.
Disney shares were up more than three percent in after-market trade that followed release of the earnings figures.
Google making smartwatch in 'ambient' computing push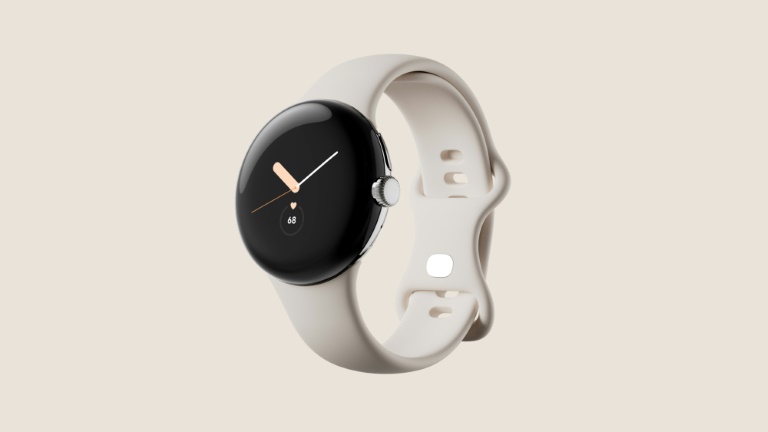 Google on Wednesday said it is strapping a smartwatch onto its Pixel hardware line as part of an "ambient computing" vision to make its services available anywhere at any time.
The Alphabet-owned internet titan used its annual developers conference to showcase a Pixel line expanding to include a smartwatch and tablet as well as upgraded earbuds and a more affordable version of its flagship smartphone.
Backed up by artificial intelligence, cloud computing, and sophisticated custom mobile chips, the family of gadgets is intended to work seamlessly together to be conveniently available when desired, Google senior vice president of hardware and services Rick Osterloh said during a briefing.
"All these things work in concert on our vision of ambient computing," Osterloh said.
"Providing the help people need, whenever they need it."
The Pixel Watch will be released late this year, along with a new premium Pixel 7 smartphone, with pricing and other details to be disclosed closer to launch, Google said. 
The first Pixel smartwatch designed and built by Google will integrate health features from Fitbit, which Alphabet bought in a $2.1 billion deal that closed last year, and take on market leading Apple Watch.
"It just takes time to integrate a company with all the technology and people that Fitbit has," Osterloh said of the Pixel smartwatch timing.
There will be a version of the Pixel Watch that synchs to Android-powered and one that has its own wireless internet connectivity, the internet giant said.
Google is also working on a Pixel tablet computer expected to be released next year, figuring their is an interest in large screen mobile devices even if that overall market has been lackluster.
"We've got a lot going on in the Pixel pipeline and it represents investments across all different kinds of technologies," Osterloh said.
A smaller version of the Pixel 6 smartphone released by Google late last year will hit shelves on July 28 at a price of $449, along with new Pixel Buds Pro ear pieces priced at $199.
While smartphones powered by Google's free Android operating software dominate the global market, the Silicon Valley company's Pixel models have amassed scant share.
"We're really investing a lot and expanding the mobile part of our vision," Osterloh said.
"It's like an iceberg and that you didn't see a lot of what was happening underneath but now you can really see all these things coming to the surface."
EU-wide mask rules for flights, airports eased from Monday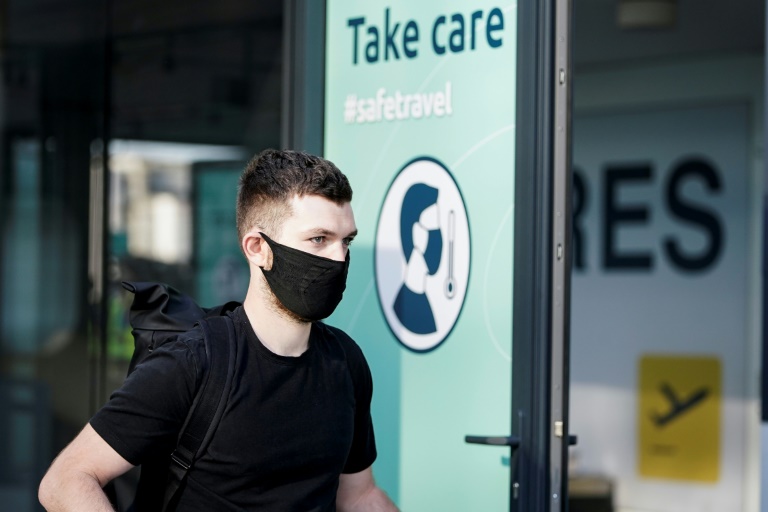 EU-wide guidance on requiring masks for air travel will be lifted from next week, the bloc's aviation safety agency said on Wednesday, as the pandemic eases in Europe.
The European Union Aviation Safety Agency (EASA) said that under the new guidelines developed with the European Centre for Disease Prevention and Control (ECDC), masks were no longer considered essential for all flights and airports.   
Nevertheless national regulators and airlines will still have scope to demand face and nose covering by passengers and staff, it noted.
"From next week, face masks will no longer need to be mandatory in air travel in all cases, broadly aligning with the changing requirements of national authorities across Europe for public transport," said EASA executive director Patrick Ky in a statement. 
"For passengers and air crews, this is a big step forward in the normalisation of air travel."
Despite the new guidance, Germany as the EU's most populous country and top economy said it had no plans to lift the mask mandate for flights.
"The mask requirement on airplanes continues to be in place for all domestic routes as well as on flights that take off or land in Germany," health ministry spokesman Hanno Kautz said in an emailed statement. 
– 'No globally consistent approach' –
EASA said after Monday, "rules for masks in particular will continue to vary by airline beyond that date".
It stated that "flights to or from a destination where mask-wearing is still required on public transport should continue to encourage mask wearing".
Vulnerable passengers with compromised health "should continue to wear a face mask regardless of the rules", it added.
The EASA said passengers were also encouraged to observe social distancing at the airport but that operators should adopt a "pragmatic approach", meaning avoiding measures that would "lead to a bottleneck in another location in the passenger journey". 
The Geneva-based International Air Transport Association (IATA) welcomed the new guidance for the EU but acknowledged the picture was more complex in an international context.
"Although the European protocol comes into effect next week, there is no globally consistent approach to mask-wearing on board aircraft," said Willie Walsh, IATA's director general, in a statement. 
"Airlines must comply with the regulations applicable to the routes they are operating. The aircraft crew will know what rules apply and it is critical that passengers follow their instructions." 
He added that the IATA asked all passengers to "be respectful of other people's decision to voluntarily wear masks even if it not a requirement".
The European aviation sector has predicted a return to near pre-pandemic traffic levels this summer despite soaring fuel prices, the war in Ukraine and inflation.
Brazil April inflation hits 26-year high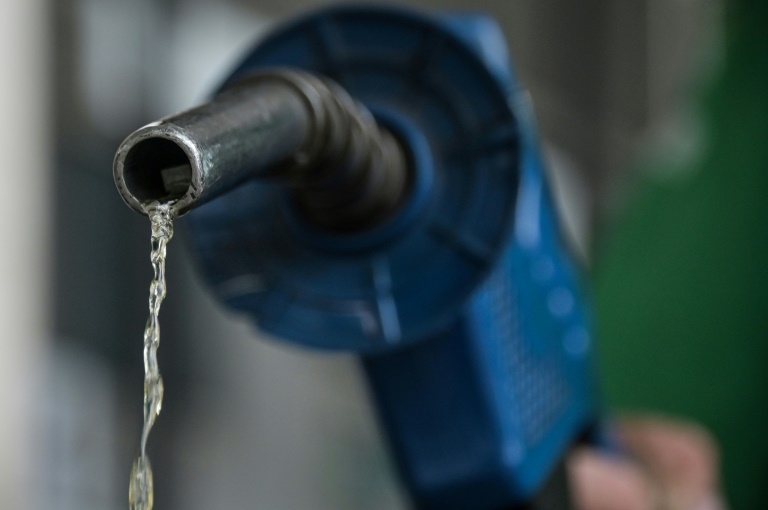 Brazil's inflation rate hit a 26-year high for the month of April, the government said Wednesday, as spiraling prices continued to defy the central bank's push to rein them in.
The national statistics institute, IBGE, said inflation in the 12 months through April rose to 12.13 percent, the highest since 2003 and well above the central bank's target of 3.5 percent.
The rate for April came in at 1.06 percent, the highest for the month since 1996, IBGE said.
That was worse than the forecast of one percent by analysts polled by business daily Valor.
Food prices were the main inflation driver in April, rising more than two percent.
Fuel prices remained an underlying factor, up more than 33 percent in the past year.
"The strength of price pressures is likely to keep policymakers at the central bank concerned," William Jackson, chief emerging markets economist at consulting firm Capital Economics, said in a note.
Brazil's central bank has been on one of the most aggressive monetary tightening cycles in the world, rapidly hiking the key interest rate from two percent in March 2021 to 12.75 percent currently.
But inflation has so far remained stubbornly high, hurting Brazilians' wallets — and President Jair Bolsonaro's popularity as he gears up to seek reelection in October, trailing leftist ex-president Luiz Inacio Lula da Silva (2003-2010) in the polls.