'Doctor Strange' slips but stays atop N.America box office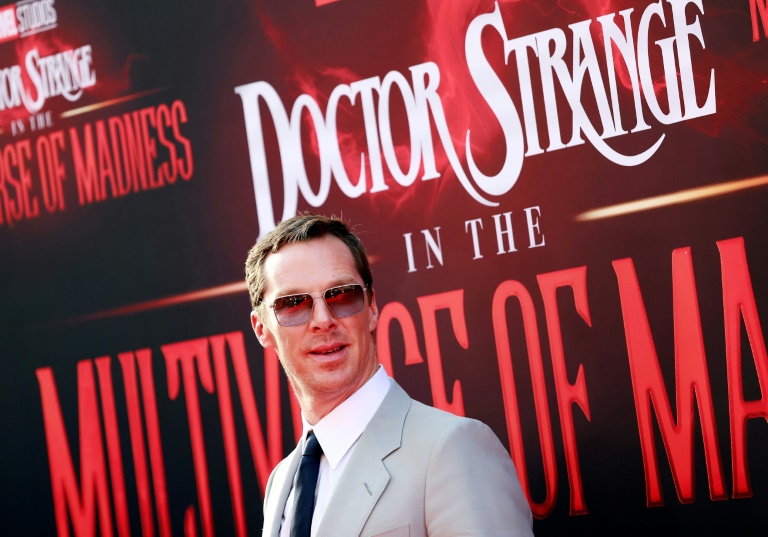 Marvel and Disney's "Doctor Strange in the Multiverse of Madness" saw a sharp dropoff this weekend from its blockbuster opening, but still reported $61 million in estimated ticket sales to top North America's box office, industry watcher Exhibitor Relations said Sunday.
The superhero sequel, again starring Benedict Cumberbatch, had opened last weekend to a year's best $187 million. It has now earned $292 million domestically and an additional $396 million abroad for a global total of $688 million.
Far behind in second place for the Friday-through-Sunday period was Universal's animated action-comedy "The Bad Guys." The DreamWorks Animation production, with a voice cast led by Sam Rockwell, Awkwafina and Anthony Ramos, took in $6.9 million.
In third for the second straight weekend was Paramount's family-friendly "Sonic the Hedgehog 2," at $4.6 million.
"Firestarter," a new release from Universal based on the Stephen King horror-thriller, took in $3.8 million, a disappointing opening for a major-studio thriller.
It stars Zac Efron (the onetime "High School Musical" heartthrob) and Sydney Lemmon (of "Fear the Walking Dead" fame) as parents who have been trying to hide daughter Ryan Kiera Armstrong from a shadowy federal agency that wants to use her, um, matchless ability to start fires using only her mind.
The film has received a dismal 12 percent rating on the Rotten Tomatoes website, in sharp contrast to the fifth-place film, A24's sci-fi yarn "Everything Everywhere All at Once," which scored 96 percent on the site and earned $3.3 million in its eighth weekend out.
Michelle Yeoh stars in "Everything" as a beleaguered laundromat owner who must resolve some messy family issues while doing existential battle in a bizarre and chaotic multiverse. 
Rounding out the top 10 were: 
"Fantastic Beasts: The Secrets of Dumbledore" ($2.4 million)
"The Lost City" ($1.7 million)
"The Northman" ($1.7 million)
"Family Camp" ($1.4 million)
"The Unbearable Weight of Massive Talent" ($1.1 million)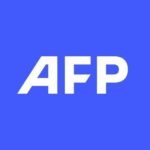 With 2,400 staff representing 100 different nationalities, AFP covers the world as a leading global news agency. AFP provides fast, comprehensive and verified coverage of the issues affecting our daily lives.
UK scraps subsidies for electric plug-in cars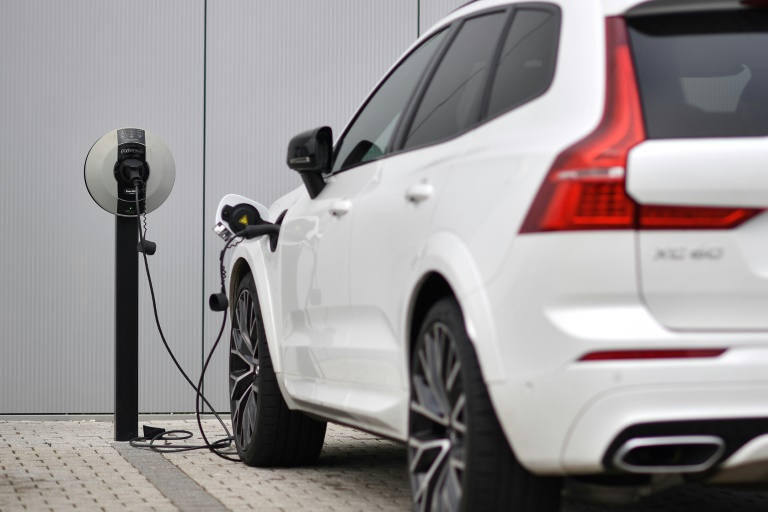 Britain on Tuesday axed its £1,500 ($1,800) subsidy for buyers of new plug-in cars as it focuses on other types of electric vehicles, but the news drew anger from the auto sector.
"The government is today closing the plug-in car grant scheme to new orders after successfully kickstarting the UK's electric car revolution," the Department for Transport (DfT) said in a statement.
The grant was launched in 2011 to help encourage Britons to ditch high-polluting diesel and petrol cars.
It has since supported the sale of almost half a million electric cars, the DfT added, stressing that the subsidy was always a "temporary" policy.
Sales of fully electric cars rocketed from less than 1,000 in 2011 to almost 100,000 vehicles in the first five months of this year alone.
However, the government is now switching its focus to offer subsidies on sales of new plug-in electric taxis, motorcycles, vans, trucks and wheelchair-accessible vehicles.
Britain plans to ban new sales of diesel and petrol cars in the UK from 2030, as part of its goal to reach net zero carbon emissions by 2050.
Tuesday's announcement drew stark criticism from industry body the Society of Motor Manufacturers & Traders (SMMT).
"The decision to scrap the plug-in car grant sends the wrong message to motorists and to an industry which remains committed to government's net zero ambition," said SMMT boss Mike Hawes.
"Whilst we welcome government's continued support for new electric van, taxi and adapted vehicle buyers, we are now the only major European market to have zero upfront purchase incentives for EV car buyers."
Britain's automobile sector had stalled last year on pandemic fallout including a semiconductor shortage.
However, greener electric vehicles now account for one in six new car sales.
That rises to just over half of all new car sales, if hybrid vehicles are included.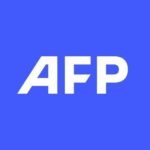 With 2,400 staff representing 100 different nationalities, AFP covers the world as a leading global news agency. AFP provides fast, comprehensive and verified coverage of the issues affecting our daily lives.
Fed begins meeting with massive hike possible amid price surge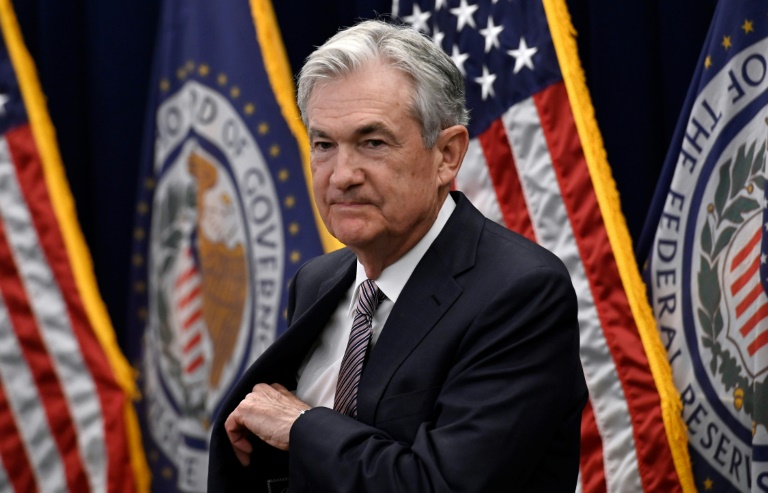 US central bankers opened their two-day policy meeting Tuesday amid a blistering inflation surge that has ignited predictions the Federal Reserve will approve the biggest interest rate hike in more than 27 years.
Fed Chair Jerome Powell has signaled that policymakers were poised to implement another half-point increase in the benchmark borrowing rate this week and another next month.
But a growing number of voices are now calling for a more aggressive three-quarter point hike in response to the big, unexpected jump in the consumer price index in May, which defied widespread expectations the data would show inflation pressures easing.
A Fed spokesperson confirmed the meeting of the policy-setting Federal Open Market Committee began as scheduled at 1500 GMT. Markets will get the rate decision on Wednesday at 1800 GMT.
Officials will debate how high to raise borrowing costs amid surging prices and fears of a bout of 1970s-style stagflation if their efforts to cool the economy clamp down on growth as well.
After dropping the rate to zero since March 2020 in a successful bid to help the world's largest economy avoid a devastating downturn and recover quickly from the impact of the Covid-19 pandemic, the Fed has raised rates twice, including a big, half-point increase last month.
Low lending rates and the boost from massive federal stimulus caused demand to outstrip supply amid global supply chain snarls, pushing prices higher, and the Russian invasion of Ukraine added more fuel to the inflation fires, sending food and fuel prices soaring.
– Credibility boost or negative surprise? –
Economists thought March was the peak of CPI, but the rate spiked in May, jumping 8.6 percent in the latest 12 months.
"Given the latest information on inflation, we believe that risk-management considerations call for aggressive action to reinforce the Fed's inflation-fighting credibility," Barclays analysts said in a commentary.
If policymakers decide on a giant step, it would be the first 75-basis-point increase since November 1994.
But other analysts say the massive step would be unnecessary and could be viewed as panicky, and instead project an additional half-point hike in September.
"With supply improving and demand for goods falling relative to services, margins will compress and inflation will fall much faster than markets and the Fed expect," Ian Shepherdson of Pantheon Macroeconomics said in an analysis.
He noted that many of the factors driving the price spikes are "outside the Fed's control, like oil prices."
The consensus remains for policymakers to stick to the plan, and central bankers are typically loath to surprise markets, although they insist their decisions are "data dependent" and will adjust to evolving situations.
Karl Haeling of LBBW said markets are pricing in at least one 75-basis-point increase in the next three meetings, but chances of that happening this week are "50-50."
"We believe they will probably avoid raising by 75 bps to reduce risk of an even bigger stock market plunge. But the coming barrage of Fed officials giving public comments after Wednesday will probably suggest that 75 bps is certainly possible at July's FOMC," he said.
Barclays said despite the element of surprise, "an aggressive move in June would provide the committee with the biggest bang for its buck, sending a resounding signal of the Fed's resolve to guide inflation back to its 2 percent target."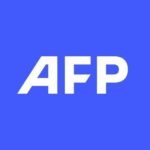 With 2,400 staff representing 100 different nationalities, AFP covers the world as a leading global news agency. AFP provides fast, comprehensive and verified coverage of the issues affecting our daily lives.
Musk to face Twitter employees at meeting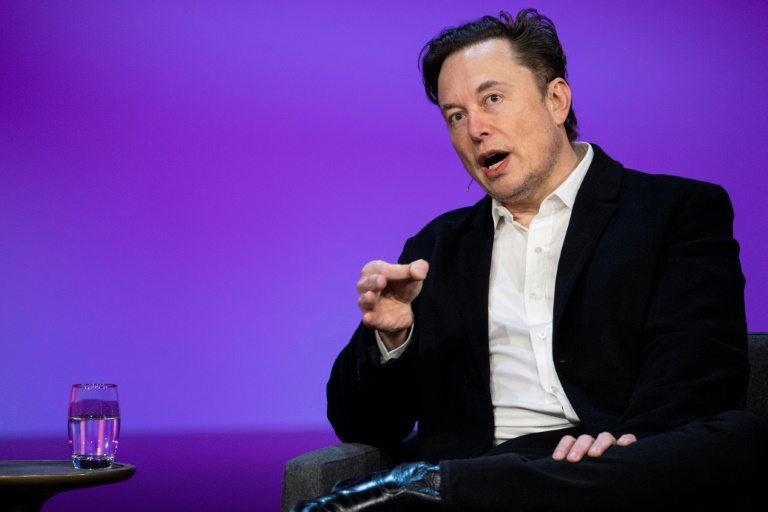 Billionaire Elon Musk will address Twitter employees at a meeting this week, the company confirmed Tuesday, in a first since launching his troubled $44 billion bid for the social media platform.
The meeting is set for Thursday and comes as Musk is in a standoff with Twitter's leadership over the service's user numbers that have put the buyout in doubt.
Twitter, referring to the gathering, said "We can confirm this is true and happening."
Since Musk's takeover move became public in April, Twitter has been roiled by uncertainty over its future but also by concerns about being led by the mercurial Tesla chief.
Musk has advocated a less restrictive approach to what users can post on Twitter and is on record saying he would lift the ban the platform slapped on former US president Donald Trump — a highly polarizing decision.
The idea of Musk taking over Twitter has also stoked protest from critics who warn his stewardship will embolden hate groups and disinformation campaigns.
Musk has threatened to withdraw his bid, accusing Twitter of failing to provide data on fake accounts, but the company has since reportedly agreed to provide him access.
Some observers have seen Musk's questioning of Twitter bots as a means to end the takeover process, or to pressure Twitter into lowering the price.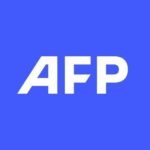 With 2,400 staff representing 100 different nationalities, AFP covers the world as a leading global news agency. AFP provides fast, comprehensive and verified coverage of the issues affecting our daily lives.