EA Sports to end FIFA video-game partnership after three decades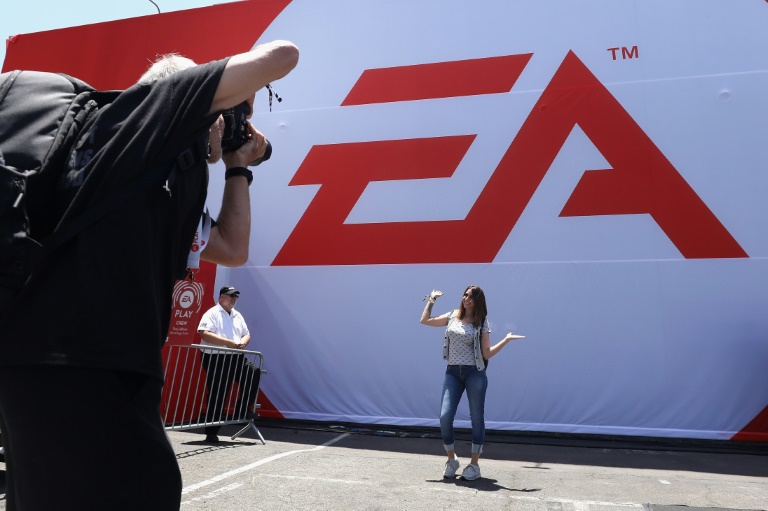 The wildly popular FIFA video-game series will be rebranded EA Sports FC next year, its publisher Electronic Arts said on Tuesday, ending a three-decade relationship with football's governing body.
Launched in 1993, a generation of millions of football fans and gamers across the globe grew up playing the game and it became a huge money-spinner.
But "months of tense negotiations" between California-based Electronic Arts (EA) and governing body FIFA failed to end in an agreement to extend the partnership, The New York Times reported.
FIFA reportedly wanted the $150 million it gets annually from EA to be increased to $250 million or more. 
The game has more than 150 million player accounts, according to EA, and The New York Times said it had generated more than $20 billion in sales over the past two decades.
No major changes to how the game plays are anticipated and EA said that it has retained relationships with other leagues and associations, such as UEFA, the Premier League and Spain's La Liga.
However, FIFA events such as the World Cup will not feature.
"Our vision for EA Sports FC is to create the largest and most impactful football club in the world, at the epicenter of football fandom," said EA chief executive Andrew Wilson.
"For nearly 30 years, we've been building the world's biggest football community with hundreds of millions of players, thousands of athlete partners, and hundreds of leagues, federations, and teams. 
"EA Sports FC will be the club for every one of them, and for football fans everywhere."
FIFA swiftly responded by saying that it will launch "new football video games developed with third-party studios and publishers".
"I can assure you that the only authentic, real game that has the FIFA name will be the best one available for gamers and football fans," said its president Gianni Infantino.
Ukraine war revives France-Spain MidCat gas pipeline project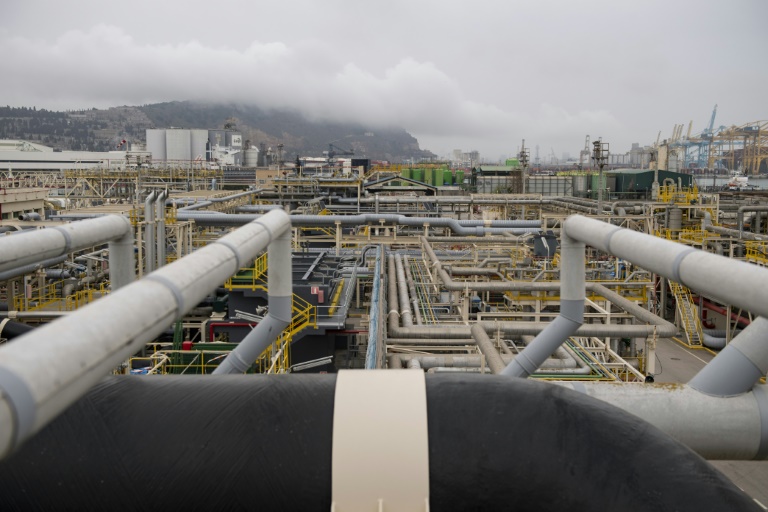 Since Russia invaded Ukraine, Madrid has revived calls to build a huge gas pipeline between Spain and France dubbed MidCat that would boost Europe's energy independence from Russia.
What is MidCat?
Initially launched in 2003, the 190-kilometre (120-mile) Midi-Catalonia (MidCat) pipeline would pump gas across the Pyrenees from Hostalric just north of Barcelona to Barbaira in southern France.
Its aim was to transport gas from Algeria through Spain to the rest of the European Union. There are currently only two small gas pipelines linking Spain and France.
But following several years of work, the project was abandoned in 2019 after energy regulators from both countries rejected it amid questions over its environmental impact and profitability.
Why restart it?
Since Russia invaded Ukraine in February, the EU has vowed to end its dependence on gas from Russia, which currently supplies nearly 40 percent of the bloc's gas needs.
A 750-kilometre deepwater pipeline called Medgaz already links gas-rich Algeria with southern Spain.
A second underwater pipeline, called GME links Spain to Algeria via Morocco but Algiers in November shut supply through it due to a diplomatic conflict with Rabat.
Spain also has six terminals for regasifying and storing liquefied natural gas (LNG) transported by sea, the largest network in Europe.
Gas which arrives in Spain by sea and pipeline from Algeria could then be sent on to the rest of Europe though MidCat.
The MidCat pipeline is "crucial" to reduce the EU's reliance on fossil fuels and "end the Kremlin's blackmail", EU commission chief Ursula von der Leyen said Friday in Barcelona in a reference to Russia's threats to halt its gas supplies to the bloc.
What are the obstacles?
The MidCat pipeline faces several hurdles, starting with its huge price tag estimated in 2018 at 440 million euros ($460 million). It would also take three to four years to complete.
"MidCat cannot be approached as a short-term solution," France's ambassador to Spain, Jean-Michel Casa, said during an interview with Barcelona-based daily newspaper La Vanguadia in March.
In addition, there is a lack of connections between France and Germany, the country which is most interested in finding alternatives to Russian gas.
It would be "much simpler to bring gas directly by boat to Germany," said Thierry Bros, an energy expert at the Science Po university in Paris.
"This would of course require building gas terminals in Germany" but their cost would not be higher than building MidCat, he told AFP.
What support?
Despite the debate over its usefulness, MidCat enjoys significant support, especially in Spain where the authorities are pushing for Brussels to declare the project to be of "community interest".
France has so far been more reserved but according to Madrid this position is changing.
There is a new "perception of the risks and opportunities" that MidCat brings, Spanish Energy Minister Teresa Ribera said, adding Paris "has understood" that Midcat "must" be built.
There are also questions over the financing for the project.
Madrid argues Brussels should foot the bill, not Spanish taxpayers, because the project would benefit the entire EU.
But the European commission has not yet committed to funding it.
Spain also wants the pipeline to be compatible with the transport of green hydrogen, in the hopes this will boost its appeal to Brussels which has made financing renewable energy projects a priority.
Final refrain for iPod as Apple stops production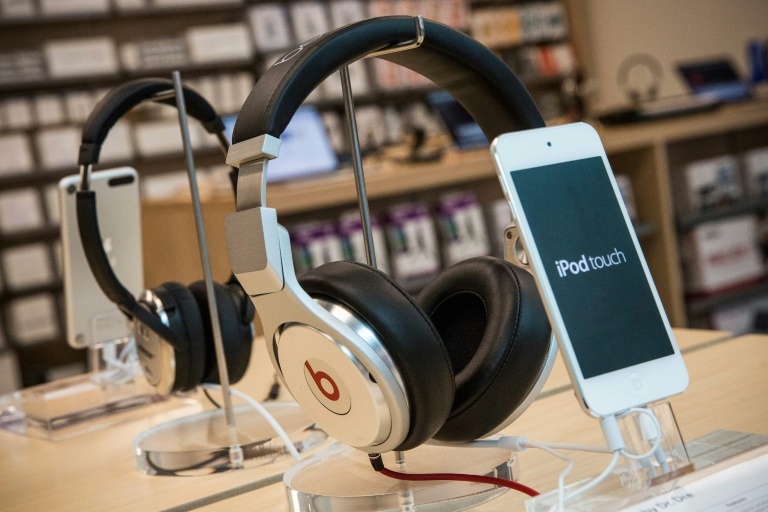 Apple on Tuesday put out word it is no longer making iPods, the trend-setting MP3 players that transformed how people get music and gave rise to the iPhone.
Late Apple co-founder Steve Jobs introduced the devices nearly 21 years ago with his legendary showmanship flare, and the small, easy to operate players helped the company revolutionize how music was sold.
It packed "a mind-blowing 1,000 songs" the company said at the time, and together with Apple's iTunes shop established a new distribution model for the music industry.
Buying complete albums on vinyl gave way to paying 99 cents a piece for selected digital songs.
Industry trackers and California-based Apple itself have long acknowledged that the do-it-all iPhone would eat away at sales of one-trick devices such as iPod MP3 players.
The trend toward streaming music services, including one by Apple, has made devices designed just for carrying digital tunes around less enticing for consumers.
Apple said in a blog post that the current generation of iPods will only be available as long as current supplies last.
"Music has always been part of our core at Apple, and bringing it to hundreds of millions of users in the way iPod did impacted more than just the music industry," said Apple senior vice president of Worldwide Marketing Greg Joswiak.
"It also redefined how music is discovered, listened to, and shared."
Joswiak said that the "spirit of iPod" lives on in its lineup of products including iPhone, iPad, Apple TV, and its HomePod smart speaker.
"Since its introduction over 20 years ago, iPod has captivated users all over the world who love the ability to take their music with them on the go," Apple said in a blog post.
"Today, the experience of taking one's music library out into the world has been integrated across Apple's product line – from iPhone and Apple Watch to iPad and Mac."
In addition, the Apple Music subscription service provides streaming access to more than 90 million songs, the Silicon Valley giant said.
The iPod endured despite analyst worries that the release of the iPhone in 2007 would destroy demand, since the smartphones provided much more than just digital music.
News of the end of the line for iPod prompted a flurry of sad, nostalgic posts on Twitter.
"Damn… low-key a little sad to see that Apple has officially discontinued the iPod from today," said a tweet fire off from the verified @MrDalekJD account of a UK Gaming YouTuber.
"This thing changed the music game forever. RIP."
La Liga post losses of €892m for pandemic-hit 2020/21 season
La Liga posted losses of 892 million euros for the pandemic-hit 2020-21 season, with Barcelona accounting for more than half of the shortfall, according to figures announced by the Spanish league on Tuesday.
Barca were responsible for 56 per cent of La Liga's net pre-tax losses during that season as Spanish clubs suffered the financial consequences of empty stadiums and reduced matchday income.
Less transfer activity, compressed television schedules and a drop-off in commercial income also had a significant impact, the league said.
La Liga clubs posted total revenues of 3.818 billion euros (4.022 billion dollars) for 2020/21, which represented a 24.1 per cent decrease on the 2019/20 season, which was also hit by the Covid-19 pandemic, but only in the last few months.
Matchday income and player sales were down 53 per cent and 52 per cent respectively in 2020/21.
It is the first time La Liga has made a loss since 2012 but the league expects to recover completely in the next two seasons.
"The high financial solvency and responsibility of most clubs has helped Spanish professional football overcome this crisis," the league said in a statement. "A strong recovery is expected in the 2021/22 season while in 2023/24 full normality should be achieved."
La Liga's losses were exacerbated by Barcelona's dreadful financial situation, which led to the resignation of the club's president Josep Maria Bartomeu in October 2020 and Lionel Messi leaving for free in August last year.
Bartomeu's successor, Joan Laporta, said last September the club was 1.35 billion euros in debt and that salaries represented 103 per cent of its total income.
Barca have so far resisted signing up to the deal agreed by La Liga with private equity fund CVC, which will invest almost 2 billion euros in Spanish football and its clubs, in return for an 8.2 per cent share in a company that will manage the league's broadcasting rights for the next 50 years.
Five clubs have rejected the deal, including Barcelona and Real Madrid, who remain committed to launching a European Super League because of the potential financial rewards.
La Liga said its losses in 2020/21 represented a "softer reduction in relative terms than what was experienced by European professional football as a whole".
"According to UEFA…including player transfer revenue, the total revenue decrease in European professional football as a whole amounts to more than €10 billion," the statement added.