EBRD bank sees worse Ukraine economic downturn in 2022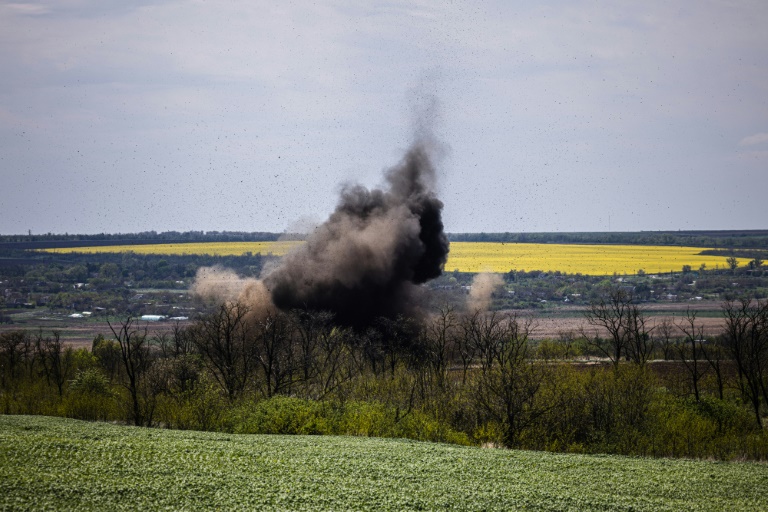 The Ukrainian economy is set to contract by almost one third this year in the wake of Russia's invasion, the European development bank said Tuesday.
Ukraine output is set to contract 30 percent compared with an EBRD forecast of minus 20 percent given in March shortly after Moscow's military offensive.
"The 30 percent decline forecast is due to the fact that the war has been taking place on the territory that is responsible for 60 percent of (Ukraine) GDP," the bank's chief economist Beata Javorcik explained to AFP in an interview.
The European Bank for Reconstruction and Development added that Ukraine's economy would rebound 25 percent in 2023, up from its March forecast of 23 percent.
A Russian blockade has severely hurt Ukraine's key agricultural sector as the country is a major exporter of wheat and sunflower oil, raising concerns that it could spark hunger in other parts of the world. 
"I don't think there are food shortages — that is very important to stress," Javorcik said.
"Typically when you observe famine they are not due to shortages of food but… to distribution."
She pointed out that wheat could be sourced also from major producer the United States.
The war has put a brake also on Ukraine's deliveries of cables imported by European carmakers.
– Russia contraction –
The EBRD added that the economy of sanctions-hit Russia would contract 10 percent this year and post zero growth next year — in unchanged estimates from March.
Tuesday's forecasts were announced as the bank opened its annual conference in the Moroccan city Marrakesh.
Founded in 1991 to help former Soviet bloc countries switch to free-market economies, the EBRD has since extended its reach, including to countries in the Middle East and North Africa.
The London-based bank on Tuesday also forecast lower-than-expected growth in its regions of operations combined.
"The revision since March is driven mostly by a larger-than-previously-expected contraction in Ukraine as the war drags on," it said.
Output in the EBRD regions was set for growth of 1.1 percent this year, down on expansion of 1.7 percent seen shortly after the February invasion.
"Projections are subject to major downside risks should hostilities escalate or should exports of gas or other commodities from Russia become more restricted," the bank cautioned.
It noted that "in addition to the impact of high food, energy and metals prices, some economies in the EBRD regions are further affected through trade, tourism and migration-remittance links to Russia".
Russian ally Belarus, which has been hit also by Western sanctions, would see its economy contract four percent this year, the EBRD said.
In March, it had forecast a three-percent contraction for Belarus, which borders Ukraine and Russia.
Following the invasion, the EBRD in April suspended access to financing and expertise for Russia and Belarus.
The organisation, which has repeatedly condemned Russia's invasion of Ukraine, also announced that it was closing its Moscow and Minsk offices.
The EBRD — which invests alongside the private sector — has not undertaken any new investment projects in Russia since 2014, when Moscow invaded and then annexed Crimea.
– Refugee impact –
The lender in March unveiled a two-billion-euro "resilience" package to help citizens, companies and countries affected by the war in Ukraine, including those hosting refugees.
While host countries are pressured by additional costs to their public services, in the long term migrants who settle permanently "increase trade and investment" between their country of origin and new residence, according to Javorcik. 
"People who leave their countries, it's not the very poor" as they need money to travel, she pointed out.
"They tend to me more entrepreneurial-educated" and offer an "influx of skills that increases the labour force".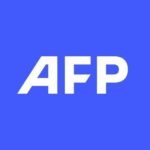 With 2,400 staff representing 100 different nationalities, AFP covers the world as a leading global news agency. AFP provides fast, comprehensive and verified coverage of the issues affecting our daily lives.
Sandberg exit unlikely to improve Facebook: whistleblower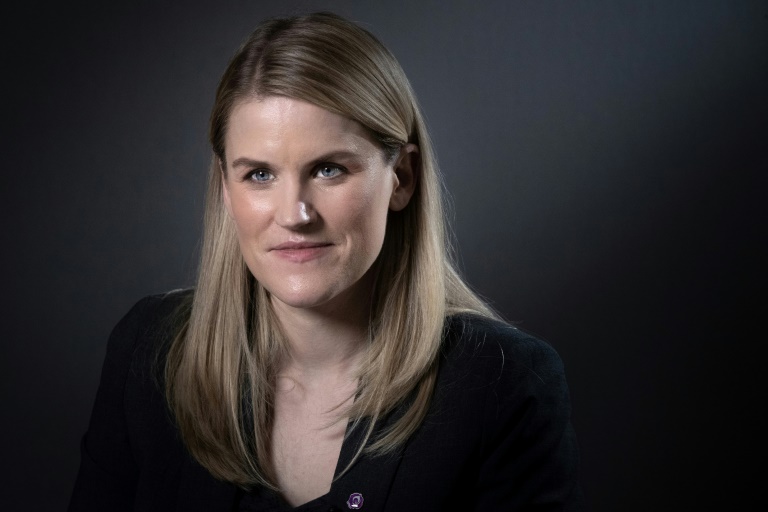 The departure of controversial Facebook executive Sheryl Sandberg is unlikely to improve the troubled social media giant, whistleblower Frances Haugen told AFP.
Haugen, a former Facebook engineer who leaked internal documents last year suggesting the firm put profits before safety, pointed out that Sandberg's replacement came from a team whose remit was to help the firm to expand.
The "growth team" was part of the problem and the decision showed the company was "not listening to the heart of the critiques", she said.
Sandberg, the number two at Facebook parent Meta, shocked Silicon Valley last week by announcing she was stepping down after 14 years at the firm, steering its rise from niche social network to ad-tech juggernaut.
But she had increasingly become the public face of a firm beset by scandals over misinformation, data protection and even accusations of fuelling ethnic violence.
Haugen's leaked documents suggested executives knew their platforms could fuel hate speech and damage the mental health of young people.
The revelations led to huge criticism of Sandberg and her boss, Mark Zuckerberg, whose business — renamed Meta in 2021 — also includes Instagram and WhatsApp.
– 'Did she do enough?' –
Haugen, speaking to AFP this week ahead of addressing a cybersecurity forum in Lille in northern France, said there was a "fundamental tension" about Sandberg's role.
"Did she do enough to stand up to Mark, or to demand Mark be a better leader? I don't think so."
She praised Sandberg, though, for establishing a strategic response team in 2018 to combat efforts to misuse the network.
"Sheryl did set up the parts of the company that were actively concerned with the safety of people who live in fragile places like Ethiopia," she said.
But she said it "doesn't seem particularly promising" that Sandberg will be replaced by Javier Olivan, the head of Meta's "growth team".
In announcing Olivan's promotion, Zuckerberg wrote on Facebook that he had a "strong track record of making our execution more efficient and rigorous".
Haugen wished him luck in his new role but said the growth team embodied "many of the things that I consider problematic about Facebook".
Much of Haugen's criticism stemmed from a central accusation that Facebook had pursued growth and profit with no concern for the safety or wellbeing of its users.
The growth team was central to that effort.
"The fact that the person who got to replace Sheryl comes from that part of the organisation feels that they are not really listening to the heart of the critiques," said Haugen.
Meta did not immediately respond to a request for comment.
– Optimism on Musk –
Haugen has never fitted the stereotypical whistleblower image of a scrappy outsider — she has wealthy backers and a slick campaign that has seen her addressing parliaments around the world.
She told AFP in an interview last year she planned to start a youth movement to help empower young people to take charge of their online lives.
Aside from Facebook, she is sanguine about other recent developments in tech.
The saga of Elon Musk's on-off takeover of Twitter, for example, has left many commentators questioning whether the billionaire magnate might do more harm than good to the social media firm.
But Haugen reckons he might just be on to something, saying she was "cautiously optimistic".
"Part of why Facebook makes bad decisions is because it's a publicly traded company," she said.
"Elon Musk taking Twitter private provides an opportunity to go and do the house cleaning that Twitter needs."
And she is heartened by a new European Union law — known as the Digital Services Act — that forces social media to regulate content.
She said it should break open the tech giants to independent scrutiny, which was a "really, really good deal".
Overall, she said her revelations had made a positive impact — Facebook has doubled its spending on safety and staff working on safety issues say they have more space to operate.
"I'm incredibly heartened by how seriously leaders around the world have taken us," she said.
"We have different conversations now about what social media should be."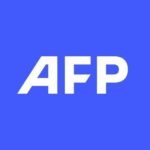 With 2,400 staff representing 100 different nationalities, AFP covers the world as a leading global news agency. AFP provides fast, comprehensive and verified coverage of the issues affecting our daily lives.
Italy's Draghi says EU should cushion energy inflation blow
Italian Prime Minister Mario Draghi on Thursday suggested an EU-wide scheme to protect citizens from higher energy costs resulting from Russia's invasion of Ukraine.
"We must consider replicating some of the joint tools that have helped us recover swiftly from the pandemic," Draghi told delegates gathered in Paris for a meeting of the Organisation for Economic Cooperation and Development (OECD).
He highlighted that inflation in the eurozone single currency area reached 8.1 percent in May — much of it driven by higher prices for energy including oil and gas following Moscow's assault on its neighbour.
"Rising inflation is not wholly the sign of overheating (in the economy), but largely the result of a series of supply shocks," Draghi said.
The former European Central Bank chief said the SURE unemployment support scheme, agreed by EU nations in 2020 as the first pandemic wave was breaking over the continent, could serve as a model.
It provided up to 100 billion euros ($107 billion) across the bloc to buttress national budgets sapped by the sudden need to aid large numbers of people with measures like short-time work schemes.
SURE "provided cheap and stable loans to the EU member states so that they could save jobs and support incomes", Draghi said.
"A similar instrument — this time targeting energy — could ensure vulnerable countries have more room to help their citizens at a time of crisis" as well as "shore up popular support for our joint sanctions" against Russia, he added.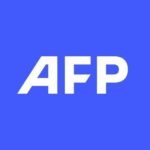 With 2,400 staff representing 100 different nationalities, AFP covers the world as a leading global news agency. AFP provides fast, comprehensive and verified coverage of the issues affecting our daily lives.
Slash airline emissions to meet Paris targets: report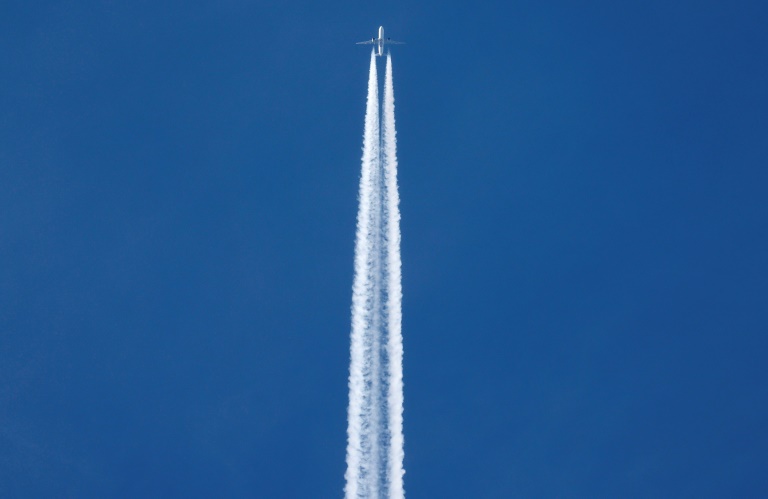 The world needs "early, aggressive and sustained" government intervention to cut aviation emissions if Paris Agreement temperature goals are to be met, a think tank said Thursday.
Airlines must start to slash emissions before the end of the decade and by 2025 if possible, said the International Council on Clean Transportation (ICCT) in a new report.
The 2015 Paris climate treaty enjoins nations to cap global warming at "well below" two degrees Celsius, and 1.5C if possible.
Earth's average surface temperature has already risen 1.2C above preindustrial levels.
To project aviation sector emissions, the ICCT ran three models assuming different levels of traffic, fuel efficiency and other factors.
All of them improved on a baseline "business-as-usual" scenario, which would emit nearly 50 billion tonnes of CO2 by mid-century — more than annual emissions from all sources today.
The most optimistic model — which assumes "widespread investments in zero-carbon aircraft and fuels, peaking fossil fuel use in 2025, and zeroing it out by 2050" — would see a reduction of 22.5 billion tonnes of emissions by 2050. 
That would put aviation on course to cut greenhouse gas emissions by "an amount consistent with a 1.75C warming", said the ICCT.
"But it would require aggressive policies to peak emissions by 2030 at the very latest."
These findings were more positive than anticipated but remain very ambitious, commented lead author Brandon Graver.
"The all-in strategy to deploy clean planes and fuels cuts emissions even deeper than we expected," he said.
"But public policies will be needed to peak emissions as early as 2025 to put aviation on a 1.75°C pathway."
IATA, which represents 290 airlines accounting for 83 percent of global air traffic, pledged last October to achieve net-zero carbon emissions by 2050.
The aviation industry is among the fastest-growing sources of greenhouse gases, and one of the most difficult sectors to decarbonise. 
Many experts are counting on innovations in hydrogen fuels or so-called sustainable air fuels (SAF) made from non-fossil fuel renewable source to meet industry targets.
Improvements in operational efficiency also hold potential for reducing the sector's carbon pollution.
The International Air Transport Association (IATA) has put the cost of such improvements at $1.55 trillion over 30 years.
IATA projects continued growth in air travel.
The industry expects to carry 10 billion passengers by the middle of the century, more than double the 4.5 billion in 2019, the most recent full year unaffected by the Covid pandemic.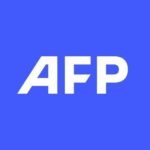 With 2,400 staff representing 100 different nationalities, AFP covers the world as a leading global news agency. AFP provides fast, comprehensive and verified coverage of the issues affecting our daily lives.