Equity markets extend rally as China eases curbs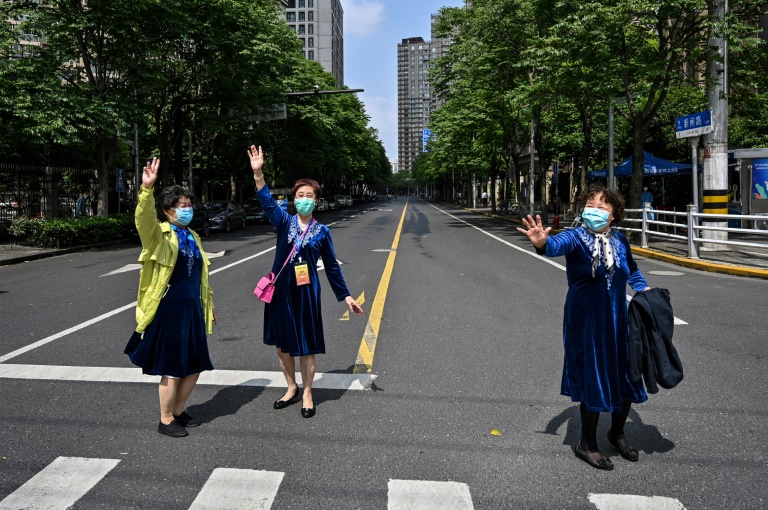 Stock markets in Asia and Europe were higher Monday as investors were cautiously optimistic, despite concerns over inflation, as China eases some of its strict Covid curbs in Shanghai and Beijing.
After Tokyo and Hong Kong closed more than two percent higher, London equities added 0.2 percent while Frankfurt and Paris closed up by more than 0.7 percent.
Fears over the soaring cost of living cast a shadow, however, as oil rose back above $120 a barrel for the first time in two months, deepening fears that central banks could raise interest rates aggressively and drag down economic recovery.
Oil prices are rising on the back of European efforts to ban Russian supplies over the Ukraine war, but also from signs that China's economic activity could pick up as Covid-related restrictions are eased.
New data on Monday showed inflation in both Germany and Spain soaring on higher energy and food prices, turning up the pressure on the European Central Bank to speed up monetary tightening, with a first rate hike expected in July.
"Worries about global growth have eased — and hopes (are) that China's worst Covid woes may be over," boosting the world's number-two economy, said Hargreaves Lansdown analyst, Susannah Streeter.
"There was a ripple of relief across European markets after authorities in Shanghai announced a lifting of restrictions from Wednesday, with more production now expected to begin across the manufacturing and tech hub."
– Eyes turn to US –
The gains on Monday added to growing hope that a months-long sell-off may have run its course.
Markets have been pummelled this year as soaring prices forced central banks to hike interest rates and warn of more to come.
As investors look for signs on whether the inflation surge may have passed in the US, May jobs data — due for release on Friday — should provide a fresh snapshot of the economy and possibly an idea about the US Federal Reserve's next policy moves.
European leaders began a summit Monday to discuss a Russian oil embargo, but Hungarian Prime Minister Viktor Orban warned that the bloc has yet to come up with a compromise that he could agree to.
The 27 are "not managing to reach agreement on a ban on Russian energy as Hungary continues to refuse to wean itself off Russian oil," said Ipek Ozkardeskaya, analyst with Swissquote.
– Key figures at around 1600 GMT –
London – FTSE 100: UP 0.2 percent at 7,600.06 points (close)
Frankfurt – DAX: UP 0.8 percent at 14,575.98 (close)
Paris – CAC 40: UP 0.7 percent at 6,548.71 (close)
EURO STOXX 50: UP 0.8 percent at 3,841.62
Tokyo – Nikkei 225: UP 2.2 percent at 27,369.43 (close)
Hong Kong – Hang Seng Index: UP 2.1 percent at 21,123.93 (close)
Shanghai – Composite: UP 0.6 percent at 3,149.06 (close)
New York – Dow: UP 1.8 percent at 33,212.96
Euro/dollar: UP at $1.0779 from $1.0735 on Friday
Pound/dollar: UP at $1.2650 from $1.2631
Euro/pound: UP at 85.21 pence from 84.99 pence
Dollar/yen: UP at 127.59 yen from 127.11 yen
Brent North Sea crude: UP 1.2 percent at $119.82 per barrel
West Texas Intermediate: UP 1.0 percent at $116.19
burs-rfj-cdw/spm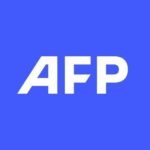 With 2,400 staff representing 100 different nationalities, AFP covers the world as a leading global news agency. AFP provides fast, comprehensive and verified coverage of the issues affecting our daily lives.
Crypto lending world sways under risk and turmoil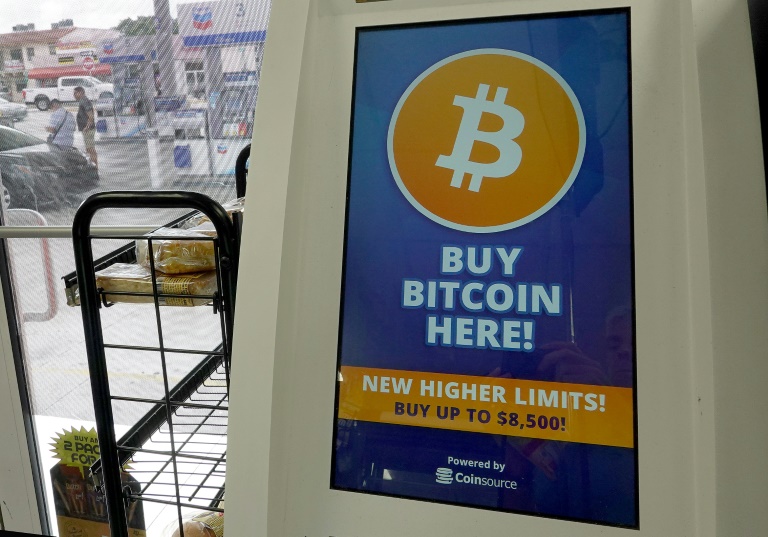 Starting with the lofty goal of competing with traditional banks, cryptocurrency lending giants and their clients now face financial ruin due to their appetite for risk and a paucity of regulatory guardrails.
Celsius Network, which suspended withdrawals in mid-June, had advertised a seemingly difficult-to-reconcile mix of interest rates, charging just 0.1 percent for loans, but paying more than 18 percent on deposits.  
Weeks later, savings accounts, that amounted to $11.8 billion in mid-May, remained frozen.
"Celsius is going bankrupt one way or another," said Omid Malekan, a professor at Columbia University. "Even if they recoup 98 cents on the dollar for their depositors, no one would ever want to use it." 
Since then, other operators have faced a similar fate, from CoinFlex to Babel Finance, which also tried their hand at lending and had to freeze withdrawals, while Voyager Digital had to limit them.
These platforms allowed clients to deposit cryptocurrencies, and either receive interest or borrow digital money by using their savings as collateral. 
"It's a real shame things got to this point," said one Celsius user contacted on the Reddit platform, who claimed to have over $350,000 tied up on with the lender.
"Clearly Celsius should have planned for this kind of scenario," the user added, speaking on condition of anonymity.
The devastating sequence started with the sharp decline of cryptocurrencies, including bitcoin which lost nearly 60 percent of its value in the past six months.
The plummeting value — which dropped as global inflation accelerated and Russia's invasion of Ukraine rattled the world economy — led to a chain reaction and forced borrowers to provide new financial guarantees or immediately repay loans.
Some borrowers, such as the Singaporean investment firm Three Arrows Capital which is now in liquidation, could not provide the creditors enough cash to cover withdrawals and froze client accounts.
"The majority of these companies had provided uncollateralized or undercollateralized loans," said Antoni Trenchev, co-founder of Nexo, another crypto platform that he said avoided trouble by following a stricter lending policy and "prudent risk management." 
Unlike banks, these lenders were not required to hold cash in reserve against bad loans.
– 'Deep need for regulation' –
A handful US states have opened or expanded investigations into Celsius, and some, including Alabama, last year ordered the platform to stop lending to their residents.
"I do expect there to be a very strong crackdown across the board," Malekan said. "There's a lot of fodder there for governments to go after."
Despite the turbulence, most observers expect cryptocurrencies to recover from the current lending trouble and don't believe this spells an end for loans in the sector. 
"It's not the worst crisis crypto has had," said Charles Jansen at S&P Global Ratings. 
Malekan said the situation offers an opportunity to weed out weaker firms.
"During a bear market, you learn which were the projects that have a core value proposition and solve an actual problem, versus which are the ones that were just a pipe dream."
Some, like Trenchev, expect a major consolidation in the sector with healthy operators gobbling up those that are struggling.
The episode also has raised awareness of the risks of a lack of government oversight. 
"There is a deep need for regulation, which is something that everybody in the field agrees on," said Jansen, whose company is vying to be recognized as risk assessor in the crypto world.
In the absence of a specific regulatory framework market watchdog, the Securities and Exchange Commission, has been taking the lead but largely with punitive steps.
Several bills have been introduced in the US Congress in recent months that aim to address the need for closer oversight, but a bipartisan Senate proposal from Republican Cynthia Lummis and Democrat Kirsten Gillibrand has been gaining momentum. 
The bill has been well received by the crypto community, especially because it empowers the sector's preferred regulator, the Commodity Futures Trading Commission, over the SEC. 
Some critics see the proposal as too accommodating. 
"It's bipartisan in the sense that senators from different parties are giving the crypto industry pretty much what it wants," tweeted Hilary Allen, a professor at American University's Washington College of Law. 
"It gives most jurisdiction over crypto assets to the CFTC, which has no investor protection mandate and far fewer resources than the SEC," she added.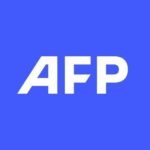 With 2,400 staff representing 100 different nationalities, AFP covers the world as a leading global news agency. AFP provides fast, comprehensive and verified coverage of the issues affecting our daily lives.
Flight trouble: Strained US airlines face July 4 test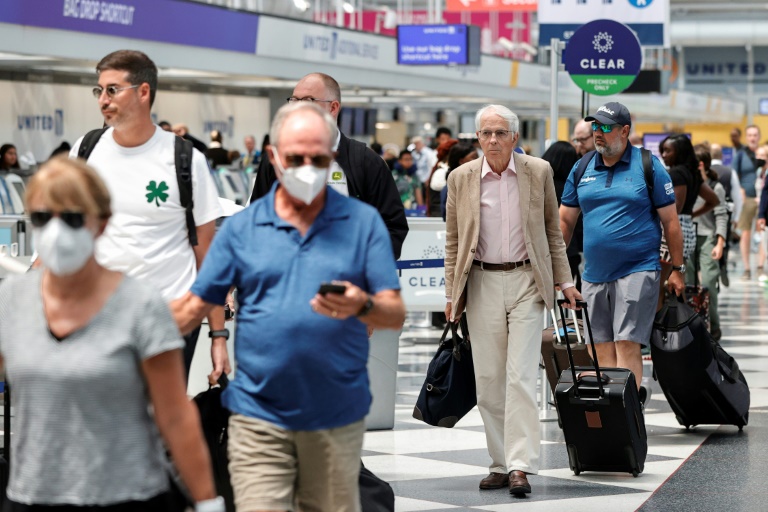 US airlines are bracing customers for what will probably be another bumpy holiday weekend as the industry struggles to manage a surge in travel demand that probably exceeds its current capacity.  
Yu Su, a computer science professor at Ohio State University, was stranded last Saturday night in Charlotte, North Carolina after his connecting flight home never left. 
The airline didn't cancel the 8:30 pm flight until around midnight after numerous delays that created "the delusion of hope," said Yu, who never got a clear explanation for the problem.
Such horror stories are common these days, sparking headlines that warn of airport chaos over the July 4th weekend and drawing scrutiny from Transportation Secretary Pete Buttigieg and others in Washington. 
In recent days, plane tracking sites have reported hundreds of flight cancelations and thousands of delays.
In an effort to steer passengers away from "potentially challenging weekend travel days," Delta Air Lines announced Tuesday it would waive change fees for customers to shift one leg of their trip to within the July 1-8 period.
– Pilot shortage –
Although federal Covid-19 relief aid meant airlines didn't need to lay off staff, tens of thousands of workers left the industry after carriers urged early retirements.
Today's industry has about 15 percent less staff compared with the pre-pandemic period to handle about 90 percent of pre-2020 passenger volume, estimated analysts at Third Bridge, a consultancy.
Lack of crew was the problem for Crystal Fricker's latest flight, which was canceled an hour before she and two other travelers were scheduled to depart Raleigh, North Carolina for Indianapolis. 
Unable to find different flights for all three, the group managed to track down a rental car — no small feat — and drove 10 1/2 hours, arriving at 1 am in time for meetings the next day.
"Pretty much every flight I've been on has had some kind of delay," said Fricker, president of Pure Seed, an Oregon seed company.
Pilots are the most acute issue in a broad airline industry labor crunch, said Third Bridge analyst Peter McNally.
"There's no short-term fix," McNally told AFP. "The issue becomes most pronounced during these seasonal peaks."
Airlines say they're working to address the issue, recruiting pilots and other staff and trimming summer capacity by 15 percent compared with earlier plans.
While acknowledging the pilot supply problem, airline industry officials point to other exacerbating factors, including turbulent weather, increased staff absences due to Covid and insufficient personnel at flight traffic control at some key sites.
– Blame game? –
"The industry is actively and nimbly doing everything possible to create a positive customer experience," said Airlines for America CEO Nicholas Calio in a follow-up letter to Buttigieg after a meeting earlier this month.
"Not every air traffic variable is within an airline's control." 
But the Federal Aviation Administration pushed back, saying it "acted on the agency staffing issues raised by airlines" by adding more controllers in high demand areas.
"People expect when they buy an airline ticket that they'll get where they need to go safely, efficiently, reliably and affordably," the agency said. "After receiving $54 billion in pandemic relief to help save the airlines from mass layoffs and bankruptcy, the American people deserve to have their expectations met."
Senator Bernie Sanders, the Vermont progressive, called on Buttigieg to fine the airlines for delayed or canceled flights, blasting the industry for the messy travel season and "outrageously high" fares.
Airlines, meanwhile, are trying to reset expectations for customers.
In a message to frequent fliers Thursday, Delta Chief Executive Ed Bastian acknowledged "unacceptable" levels of disruption, but said additional hiring efforts and adding more buffer time for crews should help.
"Things won't change overnight, but we're on a path towards a steady recovery," Bastian said.
United Airlines expects nearly 5.2 million customers over the Fourth of July period, a 24 percent increase from 2021 and 92 percent of its 2019 level.
"We anticipate the Fourth of July travel period to be amongst our busiest travel days of 2022 thus far," said a United spokesperson.
United earlier this month announced it was trimming about 50 daily flights from its Newark, New Jersey hub. 
A company memo cited "many factors including airport construction," adding that United had sufficient staff to meet the schedule.
Like United and Delta, American Airlines is midway through a recruitment campaign of pilots and other staff. The company has hired 800 new pilots this year, Chief Executive Robert Isom said earlier this month.
The company's regional carrier, Envoy Air, is offering pilots triple pay for trips next month in an effort to avoid disruption, according to reports.
American Airlines did not respond to AFP questions about the upcoming July 4th weekend.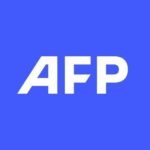 With 2,400 staff representing 100 different nationalities, AFP covers the world as a leading global news agency. AFP provides fast, comprehensive and verified coverage of the issues affecting our daily lives.
Washington blocks more than $1 bn in Russian oligarch's US assets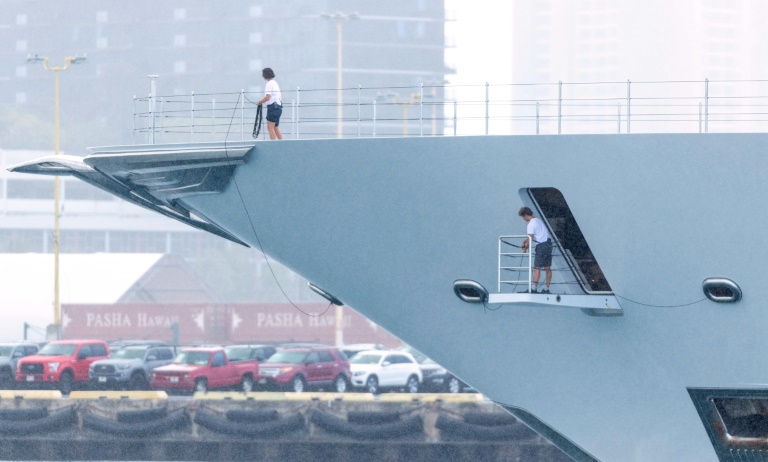 The United States on Thursday blocked a US-based company worth more than $1 billion linked to Russian oligarch Suleiman Kerimov, saying the ally of President Vladimir Putin used it to funnel and invest shadowy funds.
The Treasury Department said that Kerimov, a billionaire active in Russian politics, secretly managed the Delaware-based Heritage Trust which put its money into a number of large public companies.
Heritage Trust, set up in 2017, brought money into the United States through shell companies and under-the-radar foundations established in Europe, Treasury Department officials said. 
Treasury Secretary Janet Yellen vowed that the United States would keep taking action "even as Russian elites hide behind proxies and complex legal arrangements." 
The United States will "actively implement the multilaterally coordinated sanctions imposed on those who fund and benefit from Russia's war against Ukraine," she said in a statement. 
The action comes weeks after Fiji handed to the United States a $300 million superyacht linked to Kerimov, who has been under US sanctions since 2018 over alleged money laundering and his role in the Russian government. 
The United States and European nations have stepped up a crackdown on Russian oligarchs following Putin's February 24 invasion of Ukraine, which triggered a slew of Western sanctions. 
Kerimov, originally from the Russian republic of Dagestan in the Caucasus, rose to become one of the world's richest people after the fall of the Soviet Union. 
His family controls major gold producer Polyus. The Group of Seven industrial democracies on Sunday agreed on a ban on gold exports from Russia. 
The Bloomberg Billionaires Index ranked him as the world's 190th richest person in late 2021 with a worth of $11.8 billion.
Kerimov triggered an international incident in 2017 when he was arrested by French authorities upon flying to Nice, over allegations of tax fraud and the suspicious purchases of five luxury villas. 
Russia summoned a French envoy to protest and the charges were eventually dismissed but French prosecutors reopened an investigation in 2019. 
BBC News in April said it had seen leaked documents showing Kerimov's elaborate efforts to hide his wealth, which allegedly included putting a Swiss tattoo artist in charge of a company that transferred more than $300 million.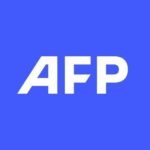 With 2,400 staff representing 100 different nationalities, AFP covers the world as a leading global news agency. AFP provides fast, comprehensive and verified coverage of the issues affecting our daily lives.