EU leaders plead with Orban to back Russian oil ban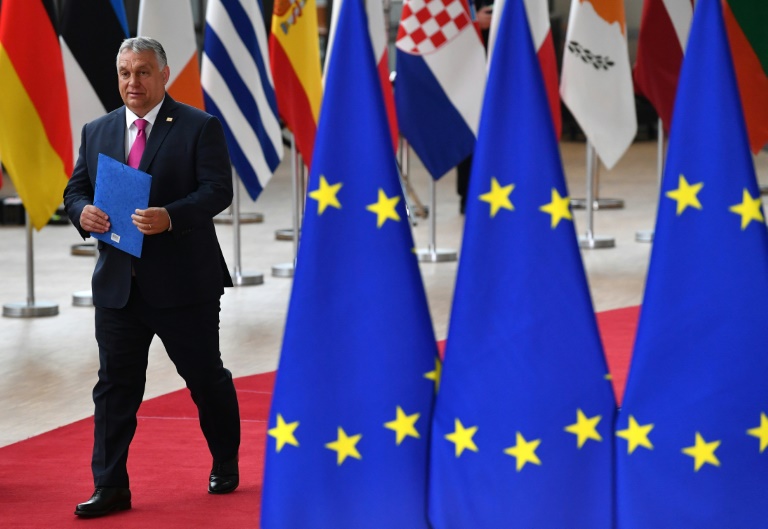 EU leaders were hoping Monday to persuade Prime Minister Viktor Orban to back a watered-down oil embargo against Russia after a month of haggling over a blocked sanctions package.
But the Hungarian leader, who has demanded an exemption from the ban and guarantees for his country's energy supply, warned on arrival at the EU summit that no compromise had yet been reached.
Orban confirmed that the proposal on the table would see Russian oil arriving in the EU and in Hungary by pipeline, rather than by sea, exempted from the sanctions.
"For Hungary this is a good solution, it means that an atomic bomb won't be thrown on the Hungarian economy," he said. But he warned that this would not be enough to guarantee supply.
"What causes us a problem is that in the case that something happens to the pipeline carrying Russian oil, which is something that the Ukrainians and others have spoken about," he said. 
"If Russian oil does not arrive by pipeline, then we would have the right to receive oil by sea, and have it arrive from elsewhere, that is the guarantee that we need."
Orban said "there is no agreement at all". He did not, however, threaten to veto the leaders' planned summit statement, arguing that it was the European Commission's job to fine-tune the sanctions package.
— 'Exceptions' being negotiated —
A sixth wave of EU measures against Moscow was put on the table weeks ago, but has been rejected by Orban and resisted by neighbouring countries also reliant on pipelined Russia oil.
French President Emmanuel Macron cautiously told reporters that a long-sought-after deal was "getting closer", but others doubted that.
"I don't think we'll reach an agreement today," Estonian Prime Minister Kaja Kallas said at a political meeting Monday ahead of the summit.
"Of course, we're going to have discussions, but everybody needs to be on board," she said, adding that she did not expect a solution before a summit in late June. 
EU sanctions require the backing of all 27 member states and ambassadors fell short of finalising a deal just hours before the start of the summit. 
A senior EU diplomat described the failure as the "elephant in the room", especially given that Ukrainian President Volodymyr Zelensky was also slated to address the leaders by video link.
An EU official said the leaders would attempt to find a "political agreement" on the Russian oil ban, with exceptions for specific countries worked out "as soon as possible".
– 'Orban's antics' –
Landlocked Hungary imports 65 percent of its oil from Russia through the Druzhba pipeline and, along with Slovakia and the Czech Republic, have asked for an exception from the import ban.
Diplomats said a two-year delay to the embargo has been granted to the countries concerned, but that Budapest wants at least four years and nearly 800 million euros ($860 million) in EU funding to adapt its refineries.
"There is quite a lot of sympathy for Hungary's oil supply issues, which are great, despite the antics by Orban," an EU diplomat said on condition of anonymity.
The latest compromise solution would exclude the Druzhba pipeline from the embargo and only impose sanctions on oil shipped to the EU by tanker vessel, which counts for two-thirds of Russian oil imports.
"The European Council aims to reach a political agreement today on an embargo on Russian oil," an EU official told reporters.
"Some temporary exceptions have been granted to ensure security of supply for certain member states."
Hungary's intransigence comes on the back of Orban's recent resounding re-election to a fourth term and some experts are sceptical about the official claims of alarm over a Russian oil ban.  
Also complicating the stand-off is Hungary's share of the EU's 800-billion-euro recovery fund, which Brussels has yet to approve due to disagreements over Budapest's respect for the rule of law and human rights.
A senior diplomat warned that some leaders had accused negotiators of going too far in their efforts to placate Orban, who before the war was Russian President Vladimir Putin's closest EU ally.
The question of how we answer Russia is always "emotional" for certain member states and will be "one of the most sensitive issues" at the summit, the diplomat added.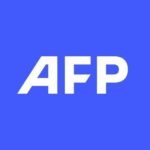 With 2,400 staff representing 100 different nationalities, AFP covers the world as a leading global news agency. AFP provides fast, comprehensive and verified coverage of the issues affecting our daily lives.
Subscription version of Snapchat makes its debut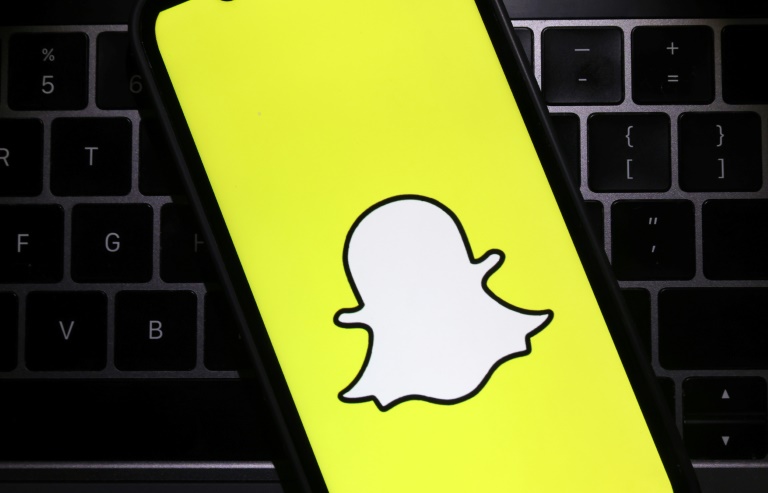 US tech firm Snap on Wednesday launched a subscription version of Snapchat as it looks to generate more money from the image-centric, ephemeral messaging app.
Snapchat+ is priced at $4 a month and will provide access to exclusive features, the California-based company said in a blog post. It said that these would include priority tech support and early access to experimental features.
The subscription version of the service is making its debut in Australia, Britain, Canada, France, Germany, New Zealand, Saudi Arabia, the United Arab Emirates, and the United States, Snap said.
Snap in February reported its first quarterly profit, but two months later warned that it saw the economic outlook as having darkened considerably.
The company said that more than 332 million people around the world use Snapchat daily.
"This subscription will allow us to deliver new Snapchat features to some of the most passionate members of our community," Snap said in the blog post.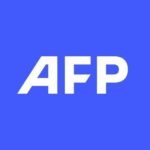 With 2,400 staff representing 100 different nationalities, AFP covers the world as a leading global news agency. AFP provides fast, comprehensive and verified coverage of the issues affecting our daily lives.
Recession fears haunt markets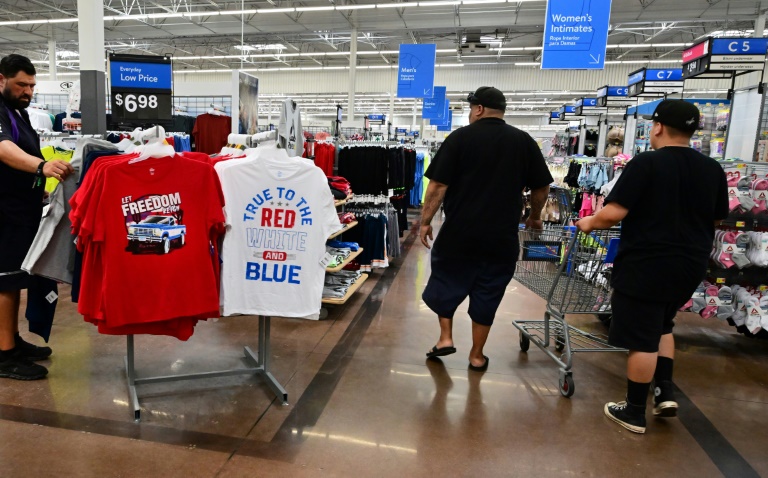 Asian and European stock markets mostly nursed losses Wednesday on resurgent fear that sharp interest rate hikes, aimed at tackling runaway inflation, could spark recession, dealers said.
The losses came after a gloomy US consumer confidence report had sent Wall Street tumbling on Tuesday.
US stocks stabilised on Wednesday, with the Dow adding 0.3 percent while the tech-heavy Nasdaq dipped slightly.
European sentiment was rocked also by data showing Spanish inflation rocketed to a 37-year peak of 10.2 percent in June on rising energy and food prices. 
The news sent the Madrid stock market down 1.3 percent, with Frankfurt showing a similar loss. Paris shed 0.8 percent. London managed to break into the green and show a small gain.
"So much for the big stock market comeback. Another day, another sea of red on the market," said AJ Bell investment director Russ Mould.
The selloff followed more than a week of global gains caused by hopes that any signs of contraction could give central banks room to ease up on their pace of monetary tightening.
But New York stocks tanked Tuesday on data showing confidence among US consumers — a key driver of the world's top economy — had fallen to its lowest level in more than a year.
The data re-ignited stubborn worries over the strength of the world economy, and eclipsed news of a surprise move by China to slash the quarantine period for incoming travellers.
That had raised hopes for further relaxations that can allow the country's giant economy to recover more quickly.
– 'Down the drain' –
"With signs that consumer confidence is seeping away, worries that global growth will go down the drain have returned to rattle financial markets," said Susannah Streeter, senior investment and markets analyst at Hargreaves Lansdown.
"Covid restrictions may have eased for international travellers to China as infections rates slow, but one global problem is being replaced by another — fear that recessions are looming around the world."
Fed officials on Tuesday tried to play down the chances of a recession, expressing hope of a soft landing.
City Index analyst Fawad Razaqzada said there is a threat of high inflation and recession, a phenomenon economists call stagflation.
"That is where the global economy is headed, and central banks won't be able to do much about it," he said in a note to clients. 
"If they fasten their belts too tightly, this will hit GDP, while if they loosen their belts again, this will only fuel inflationary pressures further."
Oil prices advanced on expectations of demand growth as China lifts Covid restrictions and owing to tight supplies following bans on Russian imports.
Observers warned that G7 plans for a price cap on Russian crude was unlikely to have a massive impact on benchmark values.
– Key figures at around 1330 GMT –
London – FTSE 100: UP less than 0.1 percent at 7,328.75 points
Frankfurt – DAX: DOWN 1.3 percent at 13,057.85
Paris – CAC 40: DOWN 0.8 percent at 6,038.74
EURO STOXX 50: DOWN 0.8 percent at 3,521.70
New York – Dow: UP 0.3 percent at 31,047.40
Tokyo – Nikkei 225: DOWN 0.9 percent at 26,804.60 (close)
Hong Kong – Hang Seng Index: DOWN 1.9 percent at 21,996.89 (close)
Shanghai – Composite: DOWN 1.4 percent at 3,361.52 (close)
Brent North Sea crude: UP 1.3 percent at $119.55 per barrel
West Texas Intermediate: UP 1.3 percent at $113.24 per barrel
Euro/dollar: DOWN at $1.0507 from $1.0519 Tuesday
Pound/dollar: DOWN at $1.2143 from $1.2184
Euro/pound: UP at 86.41 pence from 86.33 pence
Dollar/yen: UP at 136.87 yen from 136.14 yen
burs-rl/lth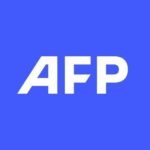 With 2,400 staff representing 100 different nationalities, AFP covers the world as a leading global news agency. AFP provides fast, comprehensive and verified coverage of the issues affecting our daily lives.
UK extends steel tariffs, breaching WTO obligations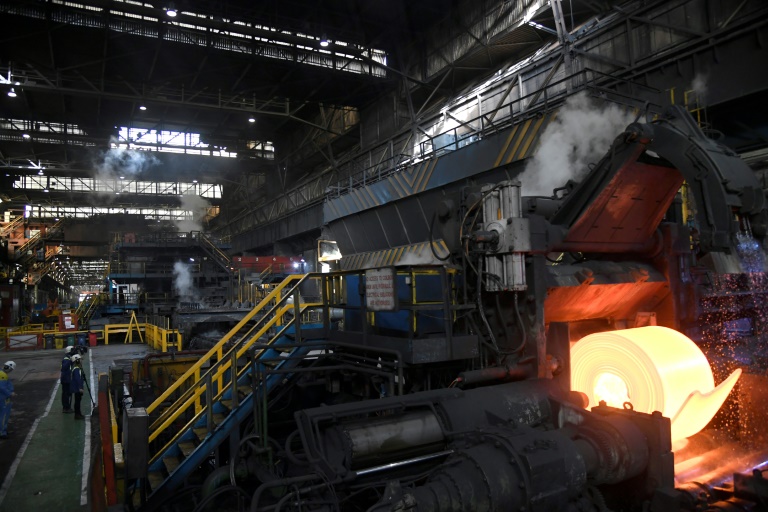 Britain has extended steel tariffs for another two years to protect its ailing industry, the government said Wednesday, breaching World Trade Organization obligations.
Trade minister Anne-Marie Trevelyan cited "global disruptions to the energy markets and supply chains" for the decision.
"A strategic steel industry is of the utmost importance to the UK, especially given the uncertainty of political and economic waters that we are currently all charting," Trevelyan told parliament.
"Trade remedies are one of the ways that government can protect their businesses.
"They tackle issues of dumping, of unfair government subsidies, or … give businesses time to adjust to unforeseen increases in imports," the minister added.
The energy-intensive steel sector in Britain, already suffering at the hands of cheap Chinese imports, now faces sky-rocketing production costs as fuel prices surge.
Tariffs for certain steel product categories imposed on developed countries and China have now been extended to June 2024.
"It is in the economic interest of the UK to maintain these safeguards, to reduce the risk of material harm if they were not maintained," Trevelyan told lawmakers.
After Britain's departure from the European Union, the country rolled over quotas and tariffs on 10 steel products until mid-2024.
The UK has now decided to extend temporary safeguards on five other categories for "a further two years", Trevelyan said.
"I have… concluded there would be serious injury, or the threat of serious injury to UK steel producers, if the safeguards on the five additional categories were to be removed at this time," the minister added.
– WTO breach –
Wednesday's decision sets the government on a collision course with the WTO.
"The decision to extend the safeguards on the five product categories departs from our international legal obligations under the relevant WTO agreement," Trevelyan conceded.
Prime Minister Boris Johnson on Sunday said the government had to make "tough choices" to support the production of steel, used heavily in construction.
Johnson's political standing is in peril after two crushing by-election defeats last week.
One was in the former industrial city of Wakefield, a seat in northern England that had switched to the Conservatives at the previous general election.
The government hopes action on steel will bolster support in such areas, observers say.
Britain's steel industry has been severely depleted in recent decades, with former state-owned British Steel struggling to survive in the face of international competition.
Among the nation's remaining producers is Indian-owned Tata Steel.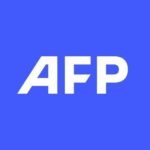 With 2,400 staff representing 100 different nationalities, AFP covers the world as a leading global news agency. AFP provides fast, comprehensive and verified coverage of the issues affecting our daily lives.