EU-wide mask rules for flights, airports eased from Monday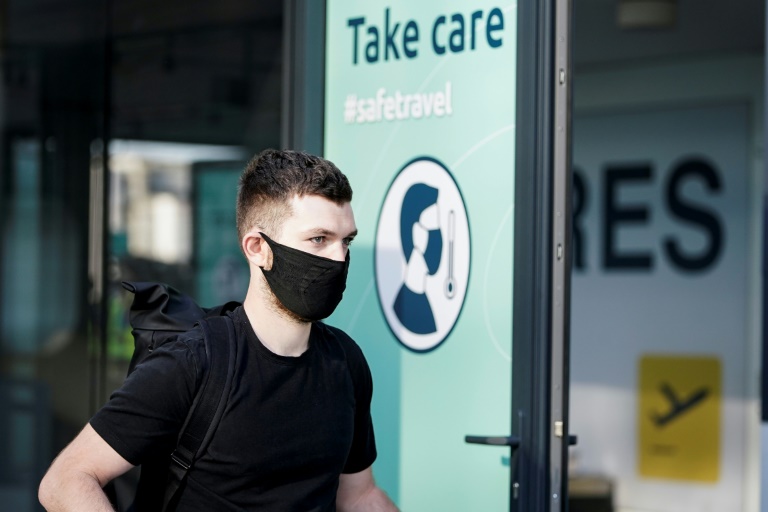 EU-wide guidance on requiring masks for air travel will be lifted from next week, the bloc's aviation safety agency said on Wednesday, as the pandemic eases in Europe.
The European Union Aviation Safety Agency (EASA) said that under the new guidelines developed with the European Centre for Disease Prevention and Control (ECDC), masks were no longer considered essential for all flights and airports.   
Nevertheless national regulators and airlines will still have scope to demand face and nose covering by passengers and staff, it noted.
"From next week, face masks will no longer need to be mandatory in air travel in all cases, broadly aligning with the changing requirements of national authorities across Europe for public transport," said EASA executive director Patrick Ky in a statement. 
"For passengers and air crews, this is a big step forward in the normalisation of air travel."
Despite the new guidance, Germany as the EU's most populous country and top economy said it had no plans to lift the mask mandate for flights.
"The mask requirement on airplanes continues to be in place for all domestic routes as well as on flights that take off or land in Germany," health ministry spokesman Hanno Kautz said in an emailed statement. 
– 'No globally consistent approach' –
EASA said after Monday, "rules for masks in particular will continue to vary by airline beyond that date".
It stated that "flights to or from a destination where mask-wearing is still required on public transport should continue to encourage mask wearing".
Vulnerable passengers with compromised health "should continue to wear a face mask regardless of the rules", it added.
The EASA said passengers were also encouraged to observe social distancing at the airport but that operators should adopt a "pragmatic approach", meaning avoiding measures that would "lead to a bottleneck in another location in the passenger journey". 
The Geneva-based International Air Transport Association (IATA) welcomed the new guidance for the EU but acknowledged the picture was more complex in an international context.
"Although the European protocol comes into effect next week, there is no globally consistent approach to mask-wearing on board aircraft," said Willie Walsh, IATA's director general, in a statement. 
"Airlines must comply with the regulations applicable to the routes they are operating. The aircraft crew will know what rules apply and it is critical that passengers follow their instructions." 
He added that the IATA asked all passengers to "be respectful of other people's decision to voluntarily wear masks even if it not a requirement".
The European aviation sector has predicted a return to near pre-pandemic traffic levels this summer despite soaring fuel prices, the war in Ukraine and inflation.
Brazil April inflation hits 26-year high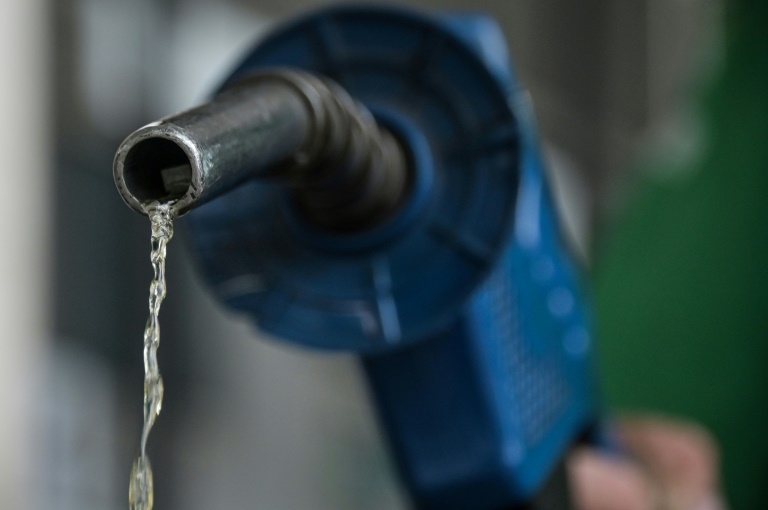 Brazil's inflation rate hit a 26-year high for the month of April, the government said Wednesday, as spiraling prices continued to defy the central bank's push to rein them in.
The national statistics institute, IBGE, said inflation in the 12 months through April rose to 12.13 percent, the highest since 2003 and well above the central bank's target of 3.5 percent.
The rate for April came in at 1.06 percent, the highest for the month since 1996, IBGE said.
That was worse than the forecast of one percent by analysts polled by business daily Valor.
Food prices were the main inflation driver in April, rising more than two percent.
Fuel prices remained an underlying factor, up more than 33 percent in the past year.
"The strength of price pressures is likely to keep policymakers at the central bank concerned," William Jackson, chief emerging markets economist at consulting firm Capital Economics, said in a note.
Brazil's central bank has been on one of the most aggressive monetary tightening cycles in the world, rapidly hiking the key interest rate from two percent in March 2021 to 12.75 percent currently.
But inflation has so far remained stubbornly high, hurting Brazilians' wallets — and President Jair Bolsonaro's popularity as he gears up to seek reelection in October, trailing leftist ex-president Luiz Inacio Lula da Silva (2003-2010) in the polls.
Ireland warns UK against threats to Brexit protocol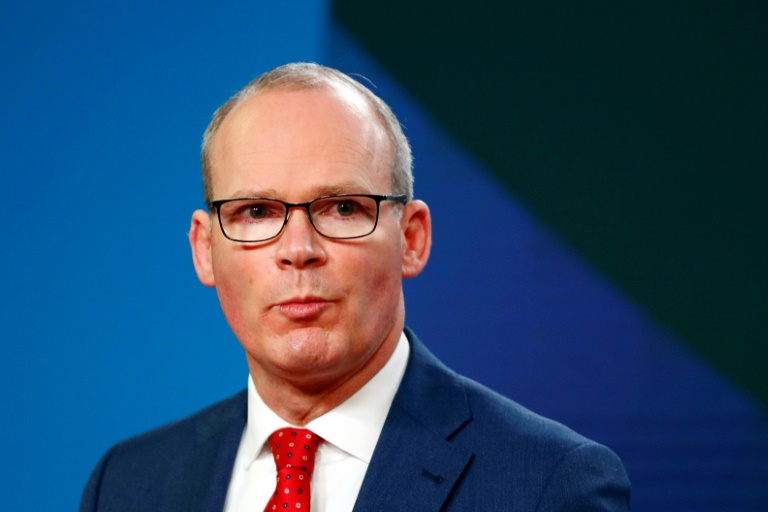 Ireland's foreign minister on Wednesday said the UK risked a breach of international law if it scraps the trade rules it signed with the EU for Northern Ireland.
Simon Coveney said the UK's latest threats to pull the Northern Ireland Protocol had caused consternation in Brussels, as he met leaders in the British province.
UK Foreign Secretary Liz Truss said late on Thursday that the government "will not shy away from taking action to stabilise the situation in Northern Ireland if solutions cannot be found" to key sticking points.
Prime Minister Boris Johnson also said his government needed to protect the 1998 Good Friday Agreement, which ended three decades of sectarian violence over British rule in Northern Ireland.
"That is crucial for the stability of our country of the UK, of Northern Ireland," he said, adding that new arrangements needed to "command across community support".
"Plainly the Northern Ireland Protocol fails to do that and we need to sort it out."
Coveney said Truss' comments had "gone down really badly across the European Union" and rejected London's claims that Brussels was being inflexible over its implementation.
"The (European) Commission has been showing a willingness to compromise," he told reporters.
"What they are hearing and seeing from London is a rejection of that approach, towards a breach of international law."
The protocol was signed separately from the Brexit trade deal between London and Brussels because Northern Ireland has the country's only land border with the EU.
It keeps the province largely in the European single market and customs union but mandates checks on goods coming to the province from Great Britain — England, Scotland and Wales.
The checks are designed to prevent a return to a hard border between Northern Ireland and EU member Ireland, which was a flashpoint in the years of violence.
But the pro-UK Democratic Unionists Party say by creating a de facto border in the Irish Sea, Northern Ireland risks being cut adrift from the rest of the UK.
It is refusing to join a new power-sharing government in Belfast until the protocol is scrapped or overhauled.
Sinn Fein's Michelle O'Neill, who is set to be Northern Ireland's first nationalist first minister after elections last week, said after meeting Coveney: "The protocol is here to stay.
"There are ways to smooth its implementation, and we are certainly up for that, but the rhetoric from the British government in the last number of days is serving only to pander to the DUP," she said.
Remittances to Ukraine to jump over 20 percent: World Bank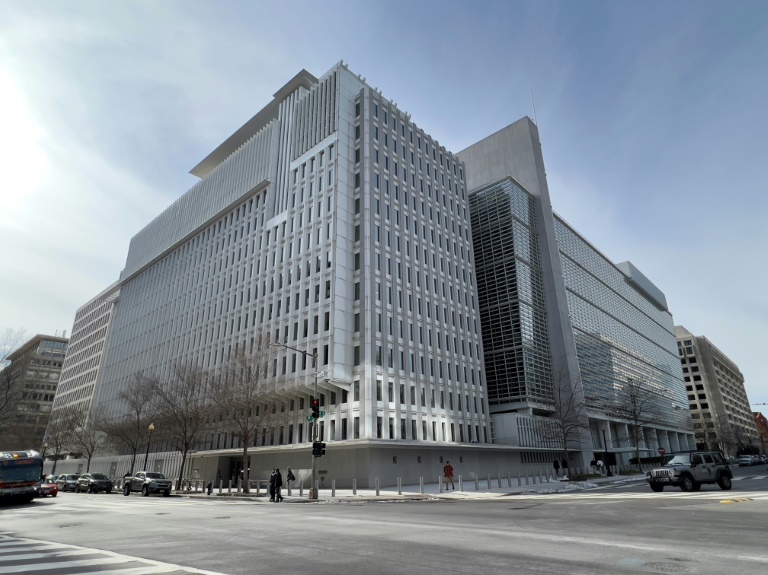 Payments from workers living abroad to low- and middle-income countries are expected to rise 4.2 percent this year, with Ukraine as the main beneficiary of the increase, the World Bank said Wednesday.
In total, migrant workers are expected to send $630 billion back to their home countries, the bank said in a report.
Remittances to Ukraine, currently fighting off the Russian invasion, are expected to jump more than 20 percent in 2022, according to the report.
However, flows to many Central Asian countries, that rely primarily on funds from Russia, are likely to fall dramatically, the report said.
"The Ukraine crisis has shifted global policy attention away from other developing regions," Dilip Ratha, the lead economist for the report, said in a statement. 
But he noted there was increased awareness of the need to support "destination communities that are experiencing a large influx of migrants."
He recommended creating a financial system to support such countries and regions.
Remittances are often the main resource for families in low-income countries. In some countries, payments from workers abroad amount to a quarter or even one-third of GDP.
The World Bank again highlighted the excessive costs of sending funds.
"Globally, the average cost of sending $200 was six percent in the fourth quarter of 2021," the report said, citing World Bank data.
The international development lender noted it is cheaper to send money to South Asia, while the highest costs were for transfers to sub-Saharan Africa.
Sending money to Ukraine cost 7.1 percent from the Czech Republic, 6.5 percent from Germany, 5.9 percent from Poland and 5.2 percent from the United States.
IMF chief Kristalina Georgieva on Tuesday called for the modernization of the cross-border payment system, particularly by using digital platforms and highlighted the high costs of remittances.
"The average cost of a transfer is 6.3 percent. Which means that some $45 billion per year are diverted into the hands of intermediaries" instead of going directly to the recipients, who include "millions of lower-income households," Georgieva said.