Facing soaring rents, some US tenants are fighting back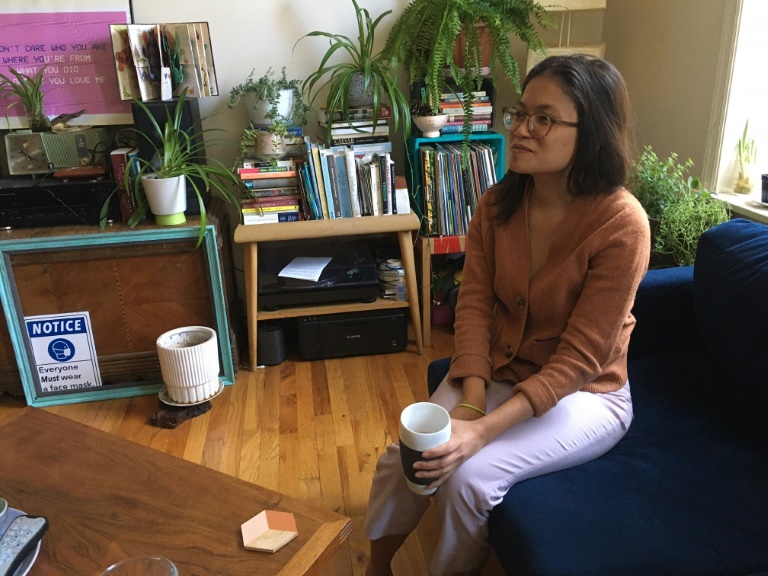 Before the start of each month, Anh-Thu Nguyen and her two roommates send rental checks to their landlord. A few days later, the checks are mailed back.
The bizarre ritual began soon after the March 2021 purchase of Nguyen's Brooklyn building by a shadowy real estate firm called Greenbrook Partners, which told residents they had to leave by June 30.
Some neighbors moved out, but Nguyen and tenants from four other units sued the financially connected Greenbrook, one of several investor-backed rental housing firms to draw scrutiny in Washington.
"We have to fight back," said Nguyen, who has helped organize tenants in other buildings that belong to Greenbrook, which has more than 150 properties in Brooklyn and Queens, most bought during the pandemic.
"This has been my home for 13 plus years. It's a wonderful community and I want to stay here… it's also the right thing to do," said Nguyen, 39, a trained attorney who works on labor organizing for an NGO.
Nguyen and other activists back a pending tenant protection bill in the New York state legislature. The battle comes as rising rent adds to today's historic inflation surge, with horror stories abounding of landlords in the unregulated portion of New York's rental market seeking increases of 30 percent or higher.
"The market has bounced back, and that has led to rent increases and lease renewals that are really burdensome for tenants," said Charles McNally, director of external affairs at the Furman Center, a New York University urban policy research organization. 
"It's a really difficult market for renters, and the inflationary pressures for owners are real as well."
– 'Suboptimal tenant' –
Greenbrook was one of the actors highlighted in a February event organized by Senate Democrats, where Nguyen described herself as a "suboptimal tenant" for such firms.
"Their goal is maximizing profit, not the stability that comes with a long-term tenant," she told the panel.
Housing experts told senators that a frequently changing cast of shell companies and subsidiaries appearing on official ownership documents hinders accountability for tenants.
They also said some of the firms target traditionally non-white areas where home values have risen steeply.
The rental firms' defenders say restrictions on landlords can discourage needed investment and that the industry is being scapegoated for the housing affordability problem, a complex issue with many factors.
They also point to estimates that Wall Street-backed firms comprise a tiny stake of the US rental housing stock — figures that housing experts say are based on outdated pre-pandemic data. 
Recent news reports abound of the shift in cities such as Atlanta and Jacksonville, where Wall Street-backed rental firms snap up available stock, pricing out some first-time homeowners. 
– 'Good cause eviction' –
Greenbrook tenants have also garnered support from leading New York politicians, including Senate Majority Leader Chuck Schumer and state Senator Jabari Brisport, who led a rally last month where Greenbrook was booed.
"Fight, fight, fight! Housing is a human right," the group chanted in support of "good cause eviction" legislation, which would limit evictions to cases where tenants don't pay rent or behave egregiously. The bill would also limit rent increases on apartments with market-based leases.
Many in real estate oppose the legislation, including Bryan Liff, who is selling two condo units rather than risk renting them under such a bill, which would come on top of soaring costs during the pandemic that he says are driving out mom-and-pop landlords.
"I'm not willing to take the risk that the state will basically give away our property," said Liff, a 50-year-old software engineer, who also owns an eight-apartment Harlem building in which he rents units.
The rally was held outside the Brooklyn home of Aneta Molenda, who also is in housing limbo with no active lease after fighting Greenbrook's 50 percent rent increase.
"I feel incredibly insecure in my housing situation," Molenda told AFP.
Greenbrook Partners has generally avoided comment and didn't respond to multiple queries from AFP.
The company's website says it targets "poorly maintained, undermanaged and undercapitalized assets located in growth-oriented and transitional submarkets of New York City."
Greenbrook and its affiliates own 153 properties, according to a New York City real estate database.
The properties are currently listed under "Freestone Property Group," after previously appearing under the name Greg Fournier, a principal at Greenbrook. Nguyen believes Freestone is a Greenbrook subsidiary.
As a private company, Greenbrook does not release its financial statements. Real estate trade press has described partnerships with the private equity behemoth Carlyle Group and the British investment company NW1 Partners. 
Neither Carlyle nor NW1 responded to AFP request for comment.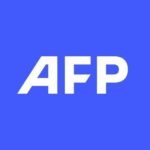 With 2,400 staff representing 100 different nationalities, AFP covers the world as a leading global news agency. AFP provides fast, comprehensive and verified coverage of the issues affecting our daily lives.
Australian KFC patrons clucking mad over lettuce-cabbage switch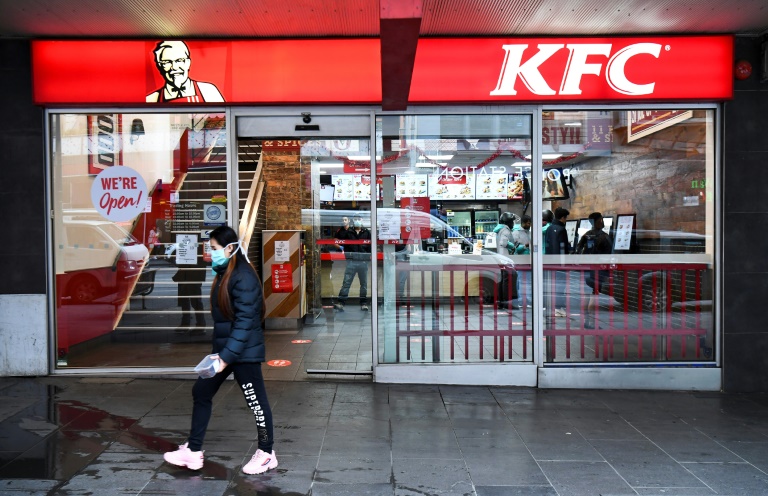 Fried chicken chain KFC said Tuesday that high lettuce prices in Australia have forced it to switch to a cabbage mix in burgers and other products, prompting customers to complain the result is less than "finger lickin' good".
The local price of the verdant leaf has soared by as much as 300 percent in recent months, forcing the fast-food chain to tweak the Colonel's recipe in some stores.
"We're currently experiencing a lettuce shortage. So, we're using a lettuce and cabbage blend on all products containing lettuce until further notice," the company told customers.
The company blamed widespread flooding in the country's east for the problem.
But supply chain expert Flavio Macau of Edith Cowan University said Russia's invasion of Ukraine was also a factor, pushing up diesel and fertiliser prices.
A single head of iceberg lettuce in Sydney or Melbourne that once sold for about $2 now goes for close to $8.
The company told customers: "If that's not your bag, simply click 'customise' on your chosen product and remove lettuce from the recipe :)"
The change was certainly not the "bag" of some social media users.
"The fact that you are replacing lettuce with cabbage makes me rethink my whole meal at KFC. There's 4 or 5 other things I would eat before cabbage Its such a weird choice," said one disgruntled tweeter.
"Feels like a sign of the apocalypse," said another.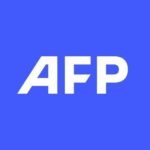 With 2,400 staff representing 100 different nationalities, AFP covers the world as a leading global news agency. AFP provides fast, comprehensive and verified coverage of the issues affecting our daily lives.
Asian markets mixed as rate hike woes offset China tech hopes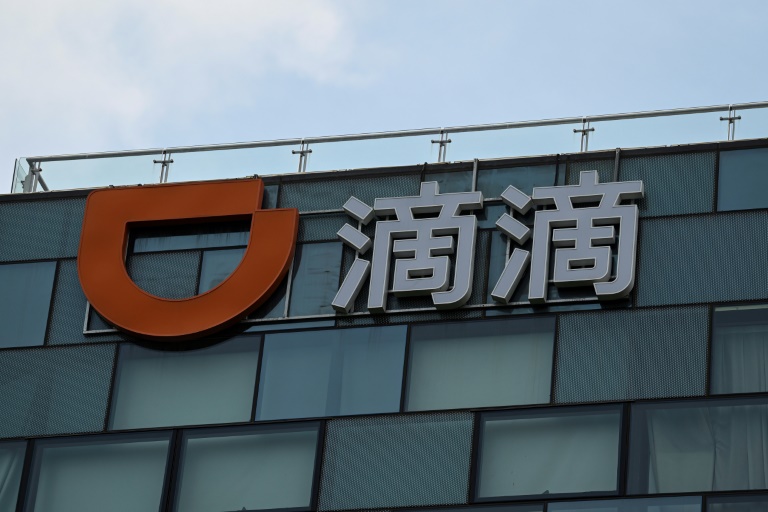 Asian markets struggled Tuesday on long-running worries over surging inflation and rising interest rates, which overshadowed hopes that China would ease off its regulatory drive against the country's beleaguered tech giants.
A spike in US Treasury yields took the wind out of the sales for Wall Street, with focus now on the release of inflation data from the United States and China at the end of the week.
Analysts are tipping the Federal Reserve to lift borrowing costs by half a point at its next three meetings as officials try to get a grip on runaway prices.
But that is causing discomfort on trading floors as investors fret over the impact on economic growth and firms' bottom lines.
"Inflation concerns are not going anywhere fast," Fiona Cincotta, at City Index, said. "Rising crude oil prices and a strong labour report have lifted bets that the Fed may need to act aggressively to rein in inflation."
And SPI Asset Management's Stephen Innes added: "Investors are hyper-focused on inflation, economic growth, and future Fed policy.
"Most assume the worst and think a financial tsunami will hit the US and global markets thanks to the quorum of US-based bank CEOs that have given the gloomy growth narrative their imprimatur. Anything less than that outcome is going to surprise a lot of folks."
Equity markets were mixed in early trade.
Tokyo rose, helped by a softening of the yen to a two-year low owing to expectations the Bank of Japan will not tighten monetary policy just as US rates climb.
Manila and Jakarta also edged up but there were losses in Sydney, Seoul, Singapore, Wellington and Taipei.
Hong Kong dipped and Shanghai was flat, even as heavyweights Alibaba and JD.com led gains among tech firms following a report that China was close to ending a painful crackdown on ride-hailing app Didi Global and restore its main apps this week. Didi's US-listed notes soared more than 20 percent.
The Wall Street Journal added that probes into two other firms — Full Truck Alliance and recruitment platform Kanzhun — fanning optimism for the sector's outlook after a long period of hefty selling pressure.
"This was seen as a signal that the regulatory crackdown on Chinese tech firms was starting to end… as China focuses on stabilising the economy following Covid restrictions," said National Australia Bank's Tapas Strickland.
Markets have seen some levelling out in recent weeks as the easing of lockdown measures in China helps to offset some of the worries about higher rates and the impact of the Ukraine war.
But market-watcher Louis Navellier warned there was still plenty more volatility to come.
"If history repeats, we could be down tomorrow, then up on Wednesday, then down on Thursday, and possibly up on Friday," he said in a commentary. "So just get used to these up-down, up-down oscillations because they are going to continue.
"I want to remind investors to not get too excited when the market rallies because it is going to continue to oscillate. There is just too much uncertainty out there."
– Key figures at around 0230 GMT –
Tokyo – Nikkei 225: UP 0.4 percent at 28,031.15 (break)
Hong Kong – Hang Seng Index: DOWN 0.2 percent at 21,609.25
Shanghai – Composite: FLAT at 3,237.14
Brent North Sea crude: UP 0.6 percent at $120.28 per barrel
West Texas Intermediate: UP 0.7 percent at $119.29 per barrel
Euro/dollar: DOWN at $1.0675 from $1.0699 
Pound/dollar: DOWN at $1.2500 from $1.2528
Euro/pound: UP at 85.42 pence from 85.37 pence
Dollar/yen: UP at 132.60 yen from 131.88 yen
New York – Dow: UP 0.1 percent to 32,915.78 (close)
London – FTSE 100: UP 1.0 percent at 7,608.22 (close)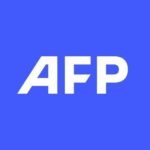 With 2,400 staff representing 100 different nationalities, AFP covers the world as a leading global news agency. AFP provides fast, comprehensive and verified coverage of the issues affecting our daily lives.
Apple unveils message recall, other 'wish list' features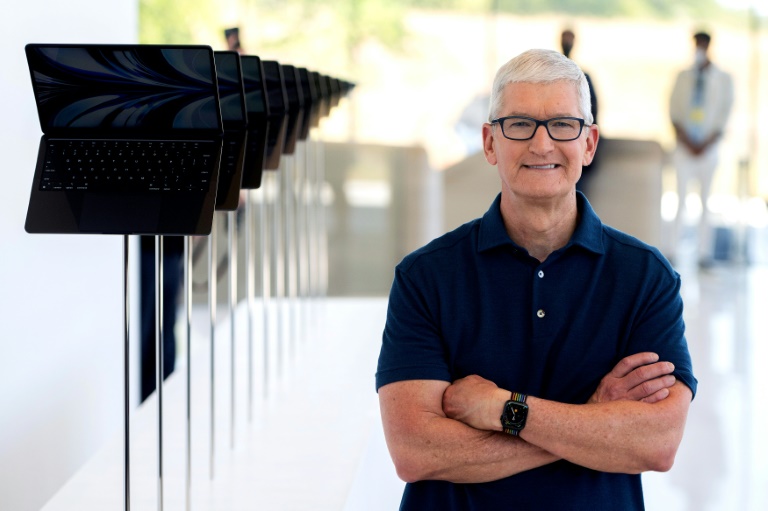 Apple opened Monday its first in-person developers conference since the onset of the pandemic with chips, maps and a way to delete precipitously sent messages, but was mum on any virtual reality offerings.
The tech giant touted new features and capabilities being built into the operating systems running iPhone, Apple Watch and more, along with a speedy new MacBook Air computer driven by a second generation of its custom chip.
Apple chief Tim Cook and his team showed off coming innovations during a keynote presentation at its first developers conference to be held at its campus in the Silicon Valley city of Cupertino — and the first in-person version of the gathering since Covid-19 struck.
"It's so good to see you all," Cook said from a stage set up on a lawn next to Apple's ring-shaped headquarters, as an audience of several thousand developers cheered in the morning sunshine.
No updates, however, were forthcoming on a rumored virtual reality operating system or hardware.
Still, developers will get to meet with Apple engineers during the weeklong conference, and even work in a new building with soundproof rooms to let them discuss ideas without being overheard.
Aside from new MacBook models, the event was a deep dive into coming new generations of operating systems for Apple's line-up of offerings.
Apple will start letting people delete and edit messages after they have been sent as part of the latest update to its operating software, as well as customizable options for the iPhone main screen.
Users of its digital wallet should soon also be able to pay for purchases in installments.
Relying increasingly on custom made chips has enabled Apple to make its devices and software work more seamlessly together, and catch up a bit to features offered by rivals such as Google Maps and even Microsoft Xbox video game platform for Windows-powered computers.
Creative Strategies analyst Carolina Milanesi saw it as Apple filling "users' wish-list," adding capabilities to make its apps, services or hardware the natural option in an increasingly competitive market.
"They are listening to what the users are saying and they're making changes," Milanesi said.
As increased dependence on computers and the internet caused by the pandemic shows no sign of abating, and by better tuning hardware and software for convenience promises to keep people in Apple's money-making ecosystem, the analyst added.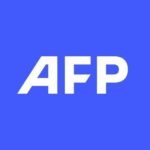 With 2,400 staff representing 100 different nationalities, AFP covers the world as a leading global news agency. AFP provides fast, comprehensive and verified coverage of the issues affecting our daily lives.