Fed convenes to launch new salvo against record US inflation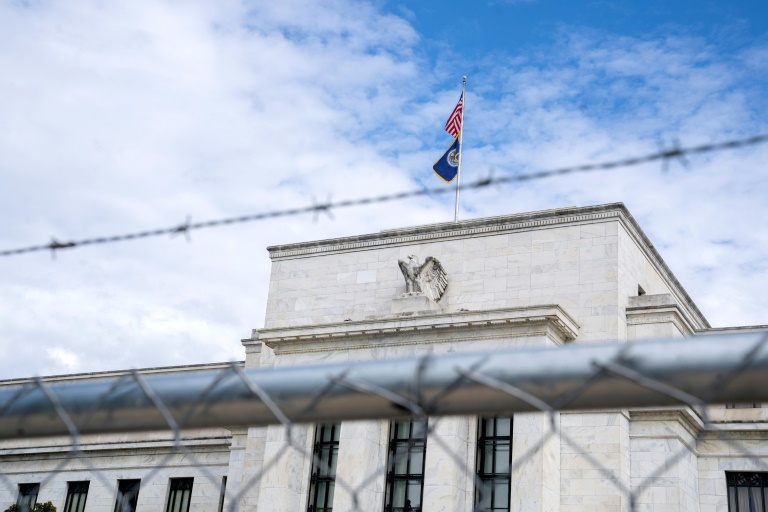 The US central bank opened its policy meeting Tuesday, which is expected to produce a big rate hike as policymakers go on the attack against record high inflation.
Following a quarter-point increase in the benchmark lending rate in March, Federal Reserve Chair Jerome Powell and other central bankers have said a half-point increase could be announced when the two-day meeting concludes Wednesday.
The challenge for the policy-setting Federal Open Market Committee (FOMC) is to tame price pressures without tipping the world's largest economy into a recession.
The Fed is "behind the curve on inflation and ready to move aggressively," Grant Thornton's Diane Swonk said in an analysis.
Consumer prices rose 8.5 percent in March compared to the year prior, the highest level in more than 40 years, and while the economy has recovered strongly from the pandemic, growth contracted 1.4 percent in the first three months of the year. 
A second quarter of negative growth would constitute a recession.
Analysts argue that avoiding a downturn during an aggressive tightening cycle is difficult to achieve, especially since the price increases are partially being driven by factors outside the Fed's control, such as the war in Ukraine and Covid-19 lockdowns in China. 
Nor can the Fed impact the number of workers available in the US labor market to ease hiring challenges that have driven wages higher — fueling fears of a possible wage-price spiral.
"Many within the Fed have voiced their skepticism about achieving a soft landing at this late stage of the game. Even Powell has said the landing could be 'soft-ish' instead of 'soft,'" Swonk said.
Powell has acknowledged the central bank will move quickly and front-load rate hikes, including with multiple half-point increases, if necessary.
The FOMC is at this meeting also set to begin the process of shedding its massive holdings of bonds built up during the pandemic as the institution sought to keep credit flowing through the economy. 
That also could unsettle financial markets and act as a brake on activity.
Kathy Bostjancic of Oxford Economics expects another half-point hike in June, and predicts the lending rate will end the year at 2.13 percent then rise to 2.63 percent by mid-2023.
"We look for the combination of slower aggregate demand and some easing of supply chain stresses in 2023 to relieve inflationary pressures," she said in an analysis.
"Labor force participation should continue to recover, helping to temper wage growth."
For the moment, the signals point to "relatively low but rising odds of a recession in the next 12 months" but Bostjancic warned the chances will increase if the factors driving inflation worsen.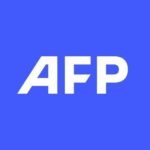 With 2,400 staff representing 100 different nationalities, AFP covers the world as a leading global news agency. AFP provides fast, comprehensive and verified coverage of the issues affecting our daily lives.
OPEC debates oil output boost amid Russian isolation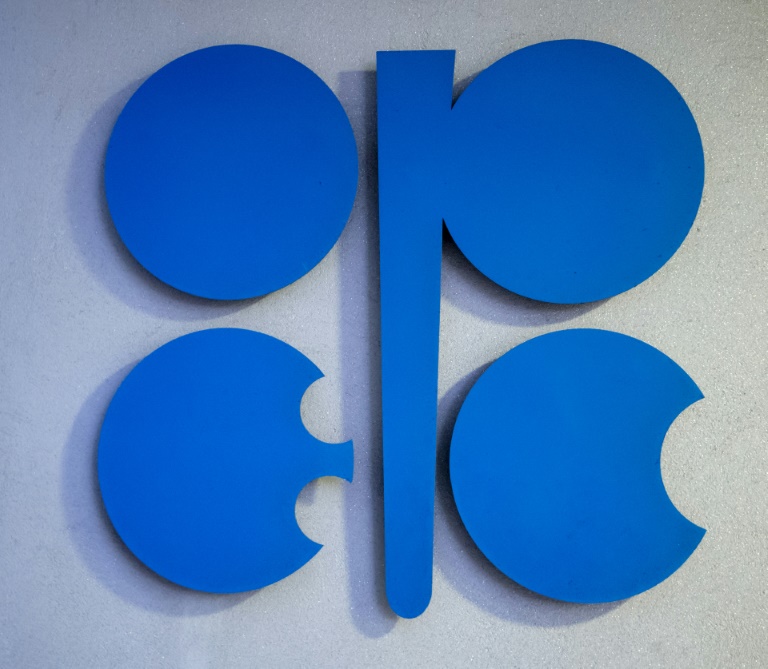 Major oil producers led by Saudi Arabia and Russia began talks Thursday on whether to adjust output, hard on the heels of an EU ban on Russian oil imports.
Analysts had expected OPEC+ producers to likely stick to their policy of only increasing output modestly, as they have done since May 2021.
However, a Wall Street Journal report on Monday that said OPEC was considering suspending Russia from the output deal has sown doubts.
"Such a move would effectively bring a premature end to the group's supply agreement and pave the way for an unrestricted increase in output," Stephen Brennock, an analyst at PVM Energy, said.
Oil prices sank more than two percent early Thursday on a similar Financial Times report that said Saudi Arabia was considering a plan to boost output as Russia struggles to meet targets owing to Ukraine war-linked sanctions.
The 13 members of the Organization of the Petroleum Exporting Countries, chaired by Saudi Arabia, and their 10 partners, led by Russia, drastically slashed output in 2020 as demand slumped because of the coronavirus pandemic and worldwide lockdowns.
They have increased output modestly to the tune of around 400,000 barrels per day each month since last year, resisting pressure by top consumers, including the United States, to open the taps wider.
The expectation was that output would increase by another 432,000 barrels per day in July.
"OPEC will likely stick to its production increase plan and won't make miracles at this week's meeting," said Ipek Ozkardeskaya, a senior analyst at Swissquote Bank.
She added, however, that the group may revise its strategy "by the end of September", with Saudi Arabia and United Arab Emirates possibly filling some of the gap. 
"The quota system doesn't make sense when Russia is held back from increasing its production due to the fresh European sanctions," she said.
– Russia a 'pariah' –
Talks by videoconference began at the technical level around 1225 GMT coordinated by the OPEC headquarters in Vienna, before moving into a plenary session.
European Union leaders agreed on Monday to ban more than two-thirds of Russian oil imports as part of a sixth package of sanctions on Moscow over its offensive in Ukraine.
Britain has already said it plans to phase out Russian oil imports by the end of 2022 and eventually stop importing its gas.  
The United States, too, banned Russian oil and gas days after Russia's invasion began on February 24.
"Russia has now transformed into a pariah… Apparent elevated US-Saudi shuttle diplomacy lately may indicate that change in OPEC+ may be near," Seb analyst Bjarne Schieldrop commented.
"More oil from Saudi and the UAE will allow the West to implement sharper bans forcing Russian oil exports lower while not blowing up the oil price," Schieldrop added.
– OPEC 'reticence' –
Russia's invasion of Ukraine has exacerbated concerns about oil supplies, sending prices to record highs this year.
As the economic screws have tightened around Russia, prices have further soared, putting pressure on the cartel to open the valves more widely and relieve the market.
But Saudi Arabia, OPEC+'s de facto leader, has given no indication it is inclined to make such a move.
Saudi Foreign Minister Prince Faisal bin Farhan told last week's World Economic Forum in Davos that the kingdom had "done what it could" for the oil market.
"It's more complex than simply adding barrels to the market," he added.
Members of the G7 club of industrialised nations last week underlined OPEC+'s "key role" in the face of the tightening of international markets.
Soaring oil prices have stimulated the Gulf region's economies, with Saudi Arabia recording its highest growth rate in 10 years in the first quarter of 2022.
Susannah Streeter, an analyst at Hargreaves Lansdown, said there "is likely to still be reticence about turning on the taps too freely" as a result.
"OPEC has also previously warned that it will be impossible to replace all the volumes lost from Russia due to sanctions, which is still likely to stem further significant drops in crude prices."
burs-jza/kjm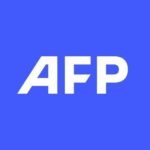 With 2,400 staff representing 100 different nationalities, AFP covers the world as a leading global news agency. AFP provides fast, comprehensive and verified coverage of the issues affecting our daily lives.
China to double wind, solar energy capacity by 2025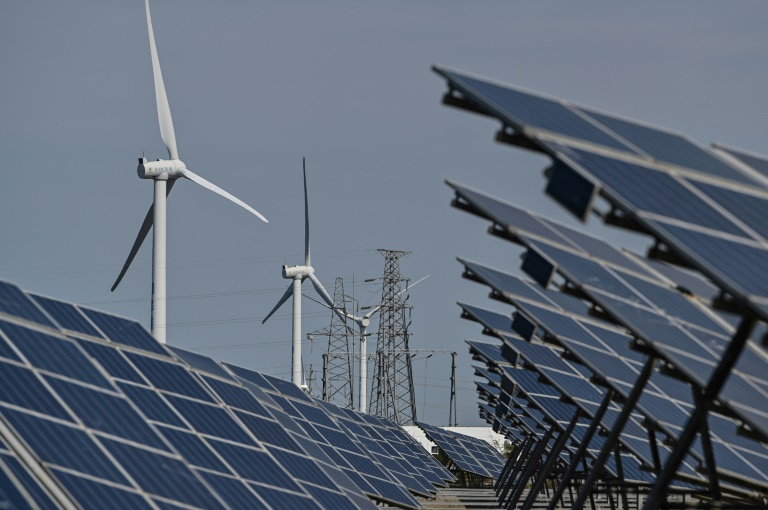 China aims to double its wind and solar capacity by 2025, according to a new road map that also allows for more coal-fired power plants to bolster energy security.
The world's biggest polluter earlier estimated it needs to double wind and solar use by 2030 to deliver on its pledges under the Paris climate accord.
The latest plan — if implemented — means China might reach that goal earlier.
But Beijing has also ramped up reliance on coal-fired power plants in recent months to support its ailing economy as the Ukraine war pushes up global energy prices.
The country's central economic planner said 33 percent of power supply to the national grid will come from renewable sources by 2025, up from 29 percent in 2020, in a document released Wednesday.
"In 2025, the annual power generation from renewable energy will reach about 3.3 trillion kilowatt-hours… and the wind power and solar power generation will double," the plan said.
China, already the world's largest producer of renewable energy, has accelerated investment in solar and wind projects to tackle pollution at home, which researchers say kills millions every year.
Beijing has pledged to peak emissions by 2030 and become carbon neutral by 2060.
Investment in solar energy nearly tripled in the first four months of the year to 29 billion yuan ($4.3 billion) compared with January to April investment in the previous year, data from the National Energy Administration shows.
But China's energy policy has remained a two-headed beast, with the country burning about half the coal used globally each year to power its economy.
Policymakers further embraced coal as the Ukraine war pushed up prices of oil and natural gas.
Premier Li Keqiang said coal underpinned China's energy security in an emergency meeting last week to address economic woes, and the central bank has approved a $15 billion credit line to fund coal mining and coal-fired plants.
In March, the cabinet ordered miners to dig up 300 million tons of extra coal this year.
Local governments started building new power plants last year that will boost capacity from coal by the most since 2016, after an energy crunch paralysed swathes of the economy.
Lauri Myllyvirta, lead analyst at the Centre for Research on Energy and Clean Air, said "energy security — avoiding another energy shortage and managing geopolitical risks — is the overwhelming priority" for China with the economic outlook uncertain.
The latest energy plan says renewables will supply "50 percent of the growth in power consumption" to 2025, lower than previous official estimates and signalling more room to expand coal power.
"The planners are projecting, or preparing for, faster demand growth which would see fossil fuel use and emissions still increase," Myllyvirta said.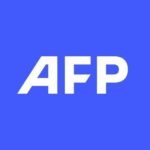 With 2,400 staff representing 100 different nationalities, AFP covers the world as a leading global news agency. AFP provides fast, comprehensive and verified coverage of the issues affecting our daily lives.
Amazon to close Kindle bookstore in China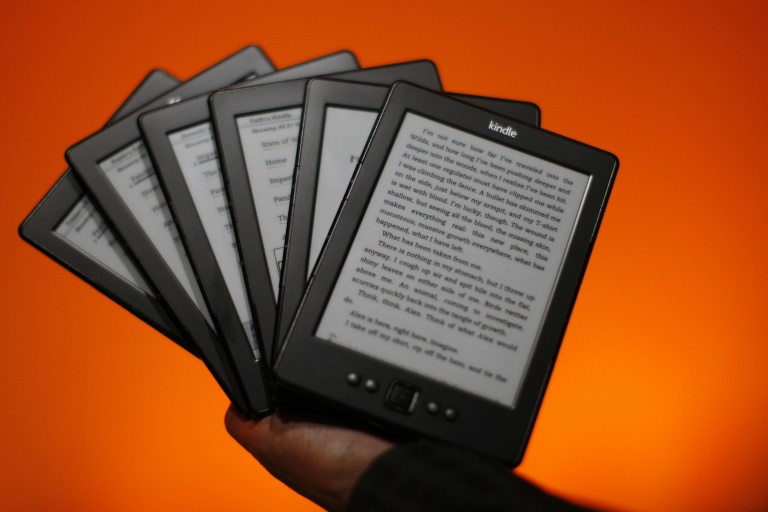 US tech giant Amazon said Thursday that it will stop operating its Kindle e-bookstore in China from next year, closing the chapter on a massive consumer market.
The e-commerce pioneer has in recent years appeared to admit defeat to local Chinese rivals such as Alibaba and JD.com, ending its online retail operations for Chinese consumers in 2019.
Amazon's decision to pull the Kindle service comes about eight years after it first set up an official store for the e-book reader on Alibaba's Tmall platform.
"Amazon will stop operating its Kindle e-bookstore in China a year from now on June 30, 2023," the company said Thursday in a statement on Chinese social media platform Weibo.
This means that customers can no longer buy new e-books, although those that have been purchased can still be downloaded until June 2024 and will remain readable afterwards, it said.
It did not give a reason for ending the service.
Customers can still buy Kindle devices from other Tmall retailers, but not from its official online store.
Amazon said in a separate notice that although it announced "the adjustment of Kindle-related business in China", this does not change its long-term commitment to the market.
"Millions of Kindle reading devices" were sold in China between 2013 and 2018, according to state media outlet China Daily.
The report added that by end-2016, China became the biggest market for these devices.
Kindle's exit is the latest among global brands, after US internet services giant Yahoo pulled out of mainland China last year and Microsoft said it would close its career-oriented social network LinkedIn in the country.
Microsoft cited a "challenging operating environment" as Beijing tightened control over tech firms.
While e-commerce is very popular with Chinese consumers, Amazon has struggled to make headway in the country.
Local competitors such as Alibaba and JD.com have capitalised on their supplier networks and understanding of Chinese consumers to gain market share, before Amazon could acquire a foothold.
Asked about Kindle's exit, Chinese commerce ministry spokesman Gao Feng said was "normal… to adjust products and services according to market development".
Currently, Amazon China has more than 10,000 staff and offices in 12 cities including Beijing, Shanghai, Hangzhou and Shenzhen, the company said.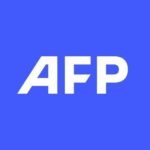 With 2,400 staff representing 100 different nationalities, AFP covers the world as a leading global news agency. AFP provides fast, comprehensive and verified coverage of the issues affecting our daily lives.