Floods, fires drive Australian home insurance 'crisis'
Fiercer floods, winds and bushfires whipped up by warmer temperatures mean more than half a million homes in Australia will cost too much to insure by 2030, according to an analysis by a climate advocacy group published Tuesday.
The Climate Council non-profit group issued the report after storms and floods battered Australia's east coast in February-March this year, and following the 2019-20  "Black Summer" bushfires that killed 33 people as well as an estimated tens of millions of wild animals.
"Climate change is creating an insurability crisis in Australia due to worsening extreme weather and sky-rocketing insurance premiums," the report said.
By 2030, about 520,940 properties — or about one in 25 of the national total — would suffer projected annual damage equal to one percent of the entire replacement cost, it said, making insurance policies effectively too pricey to afford.
"It's striking how the number of affected properties grows under higher emissions scenarios," said Karl Mallon, chief executive of Climate Valuation, which conducted the analytical work based on property, geographical, extreme weather and climate data for every address in Australia.
"Reducing emissions would potentially save thousands of homes from worsening damage," he said.
The Climate Council analysis echoes similar warnings by Australia's insurance industry, which has called for federal and state governments to invest more heavily in stronger homes and protection, such as flood levees, against extreme weather events. 
– 'Big decisions' –
This year's east coast floods cost an estimated 3.35 billion Australian dollars (US$2.4 billion) in insured losses, making it the costliest flood in the country's history, the Insurance Council of Australia said on Tuesday.
"The string of extreme weather, particularly in the last decade, has made us very much at the top of the list when it comes to costly payouts," Insurance Council of Australia chief executive Andrew Hall told AFP.
A 2015 study estimated that about two percent of Australia's housing stock was at risk of constant flooding and 15 percent was at risk of occasional flooding, he said.
During this year's east coast floods, which claimed at least 21 lives, the northeastern New South Wales town of Lismore was among the worst hit.
Record 14.3-metre (47-foot) floodwaters engulfed homes, swept away cars and stranded locals on the roofs of their homes awaiting rescue by boat or helicopter.
This week, Lismore City Council released a "discussion paper", calling for feedback to a series of proposals to rebuild after the floods left thousands of people homeless and damaged many businesses.
It proposed a "retreat" from the highest flood-risk areas of the city, saying it would call on the state and federal governments to pay for a land swap allowing residents to abandon their land and move to higher ground.
"With rising temperatures predicted to significantly increase the likelihood of more frequent and heavier rain events leading to more frequent and severe flooding, Lismore is facing some big decisions about rebuilding and future growth," the council said in a statement.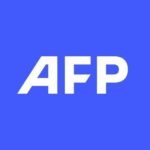 With 2,400 staff representing 100 different nationalities, AFP covers the world as a leading global news agency. AFP provides fast, comprehensive and verified coverage of the issues affecting our daily lives.
Italy's 'Motor Valley' proves fertile ground for supercars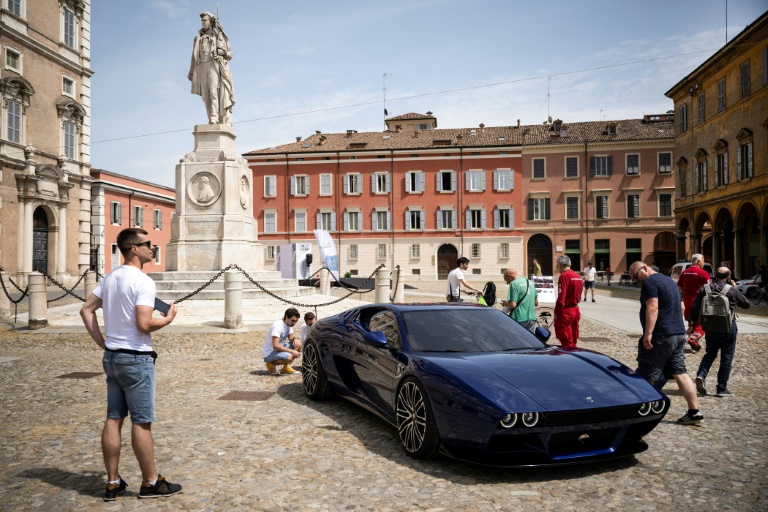 If Tuscany has Chianti, the Italian region of Emilia-Romagna has "Motor Valley", an area that boasts one of the highest concentrations of luxury sports cars and motorbikes in the world.
The so-called Land of Motors, covering around 1,000 square kilometres of prime agricultural land roughly between Bologna and Modena, is home to Lamborghini and Ferrari, Maserati and Ducati, in addition to less well-known brands.
Every year — with a hiatus for coronavirus — industry types and fans flock to Modena for a weekend to talk business and admire the spectacular cars and bikes displayed around town.
Among those on show this year was a Pagani Huayra, a futuristic hypercar produced just a few kilometres away in Pagani's base at San Cesario sul Panaro, where vehicles are made to measure — and start at a cool 2.6 million euros ($2.8 million).
Christopher Pagani, the son of the founder and communications chief, told AFP it takes between eight and nine months to manufacture a car, with customers normally waiting two years between order and delivery.
"In 2022 we are producing some 40 to 45 cars. They are all special because every customer has the opportunity to get in touch with us, visit us, and go on this journey," he said.
In the factory — dubbed the "workshop" — a few dozen mostly young people work in the hushed and ordered environment of a science lab.
For the brand, weight is everything and they use 40 different types of carbon fibre, as well as titanium and aluminium to make the car as light as possible.
But Pagani said talks were underway with clients about a potential electric version, even if would be heavier due to the battery, as part of a trend towards greener vehicles.
– Best place to be –
Pagani's father, Horacio, founded the company in 1998 after working at Lamborghini, another of Italy's top luxury brands based in the area.
According to legend, Ferruccio Lamborghini, the wealthy owner of a tractor factory, turned his hand to sports cars in the 1950s after complaining about the Ferraris he owned.
Enzo Ferrari is said to have told him that if he didn't like what he made, he should go and build his own.
Ferrari's Maranello site is located outside Modena, while the region also boasts Dallara, which provides cars for IndyCar racing in the United States, and motorbike firm Energica. 
"The success dates a long way back, it is the fruit of several generations," said Andrea Corsini, who handles transport, infrastructure and tourism for the Emilia Romagna region.
The name "Motor Valley" alludes to California's Silicon Valley, where a grouping of tech companies drew talent and cash.
Here, manufacturers found a ready skills base among farmers who, in the immediate aftermath of World War II, had to learn to repair their own machinery.
Today, the area comprises 16,000 companies, four racing tracks, six training centres, and employs more than 90,000 people, according to think tank Riparte l'Italia.
"In terms of job opportunities and contacts with companies, this is the best place to be," said 24-year-old Emilio, studying car engineering in the south of Italy, who came to Modena for the weekend.
The sector records a turnover of 16 billion euros a year, of which seven billion is in exports, and is in good health, with Bugatti, Ferrari, Lamborghini, Bentley and Porsche all posting record results in 2021.
It was also here that Bugatti produced in the early 1990s its celebrated B110 GT, sold for a staggering 500 million lire (around 260,000 euros at the time).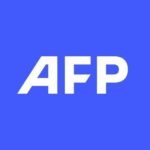 With 2,400 staff representing 100 different nationalities, AFP covers the world as a leading global news agency. AFP provides fast, comprehensive and verified coverage of the issues affecting our daily lives.
Japan tax official arrested over Covid-19 aid fraud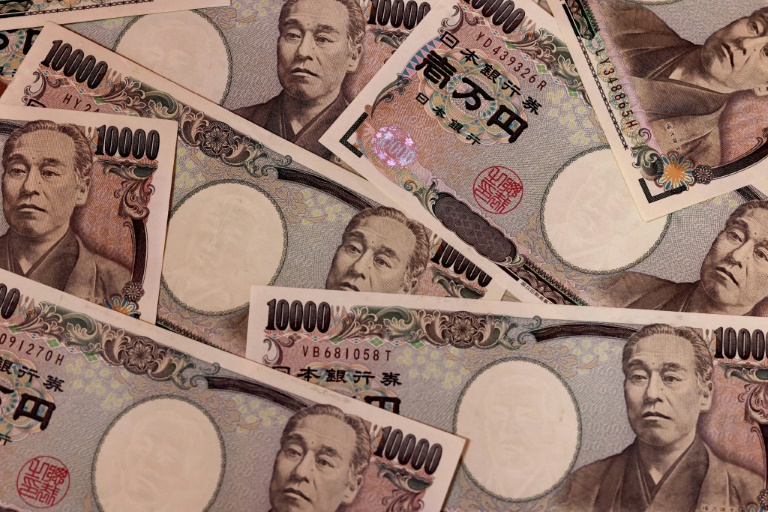 A Japanese tax official was arrested over his alleged involvement in a fraud ring that recruited 200 people to steal $1.5 million of Covid-19 aid, media and police said Thursday.
The 24-year-old and his friends are accused of convincing people to apply for government subsidies for business owners through deception, according to public broadcaster NHK and other outlets.
They reportedly lured around 200 participants — mostly university and high-school students — through a messaging app, promising that the money would be invested in cryptocurrency.
A Tokyo police spokesman told AFP a "24-year-old public servant" was arrested Wednesday "for fraudulently obtaining money under the name of virus subsidies", along with a 22-year-old who worked for an unnamed company.
Reports said the alleged fraudsters are suspected of stealing a total of 200 million yen ($1.54 million), but the initial arrests are for a smaller amount of around one million yen, with the rest under investigation.
Five other people, all in their 20s, have also reportedly been arrested over the case.
The scheme's mastermind may still be on the loose, however, with police chasing a man in his 30s who left Japan for Dubai in February, according to the Yomiuri Shimbun daily.
It is not the first time Japan has seen scandals over financial aid for people struggling during the pandemic.
Last month, a man given $360,000 in error was arrested after saying he gambled away the money online, while this week, three family members were reportedly arrested for illegally receiving 960 million yen in Covid-19 aid. The father is on a wanted list after fleeing to Indonesia.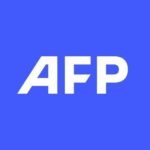 With 2,400 staff representing 100 different nationalities, AFP covers the world as a leading global news agency. AFP provides fast, comprehensive and verified coverage of the issues affecting our daily lives.
Stern South African childhood fuelled Musk's ambition, says father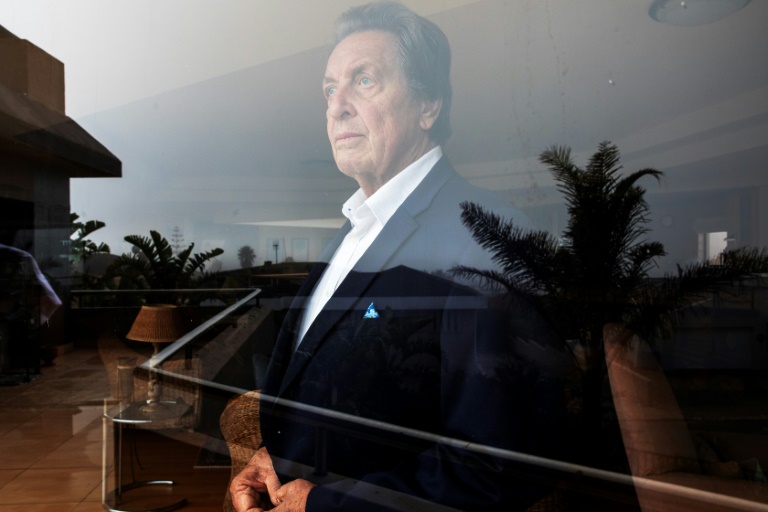 Elon Musk knows how to dominate a news cycle, but for all the coverage of the world's richest man, the tech billionaire's early life in apartheid-era South Africa remains sketchy.
Amid Musk's roller-coaster pursuit of Twitter, his father Errol Musk told AFP in an interview that he had tried to raise his sons "as South African boys", instilling in them the same discipline he learnt in the military.
"I was a strict father. My word was the law. They learnt from me," the 76-year-old said.
He said that even as a pre-schooler, Elon had set his sights on becoming the wealthiest man alive, crediting that uber-macho "South African boy" upbringing with driving his ambition.
"It's part of the way we lived, the way I lived. We strove to be the best we could," he told AFP in an interview from his home in the quaint oceanside town of Langebaan, 120 kilometres (70 miles) from Cape Town.
"I strove to be the best in the type of business that I was in," the retired engineer and property developer said.
"It's sort of our make-up. So we sort of expect that."
Musk was born in Pretoria on June 28, 1971, to Errol and Maye, a Canadian model and dietitian who grew up in South Africa. 
He was the oldest of three children, closely followed in age by his brother Kimbal and sister Tosca.
He left South Africa at the height of apartheid to avoid the unpopular army draft.
After his parents' acrimonious divorce, Elon decided to live with his father — taking an overnight train alone when he moved in.
"I go down to Johannesburg Station and there was this little Elon, beaming face, come up on the train by himself, nine years old," his father recalled.
Yet Elon has said on numerous occasions that he had an unhappy childhood.
As an adult, father and son suffered a major split when Errol had a child in 2017 with a stepdaughter four decades his junior.
"Elon thought that was not very good. From my point of view, I take life as it comes," the elder Musk said.
But he says their relationship has since improved. 
"We care about each other," Errol said.
– 'Typically Elon' –
Errol says his son has always been unusual — long before his controversial outbursts on Twitter.
As a child, Elon spoke without a filter, played pranks and often joined adult conversations, he recalled.
"Even as young as four years old, he would tend to sit with adult people," said Errol.
He recounted one occasion when "one man said to him, 'Hey little chap, why don't you join the kids and run around?' And he'd say, 'No, I prefer to listen to you'."
When young Elon announced that he planned to be a millionaire, his father remembered, another adult scoffed at the boy.
He remembered "this man laughing, holding his drink and cigarette and saying, 'When you grow up you'll see. It's not like that… you're going to be disappointed'."
Elon responded, "'Well, I think you're stupid'," said Errol.
"That's typically Elon," said the father.
He also recalled a time when Elon made a hurtful comment to a schoolmate about his father's suicide.
The boy pushed Elon down a staircase at school, injuring him so badly he had to be hospitalised.
When he heard what had happened, Errol wanted to defend his son.
"But I realised Elon overstepped the mark with this little boy. I had to drop it," he said.
After that incident, Errol moved Elon to the prestigious Pretoria Boys High School.
One of the school's ex-headmasters confirmed to AFP that Elon had donated one million rand ($64,500, 60,000 euros) to his alma mater.
– 'Very caring' –
The donation was organised through Musk's assistant. That's also how his father communicates with him.
During the interview with AFP, Errol received what he said was an email from Elon offering to pay for recent eye surgery.
"Elon is a very caring person. He really means it when he says that he wants to save humanity. This is not a slogan or some sort of pitch. This is real."
Errol recalls his 70th birthday as another example of Elon's generosity.
"I'm a South African man. I'm not concerned about my birthday. But it was very nice," said Errol.
Unbeknown to him, Elon had invited a bunch of his celebrity friends, including Hollywood stars.
During the lunch, they discussed his support for former US president Donald Trump.
"They all had a good laugh at that, and how could I be so stupid as to support Trump?"
That was his last physical interaction with his son, six years ago. They rarely speak on the phone — something he says is not unusual. 
strs-gs-sn/ah-ri/smw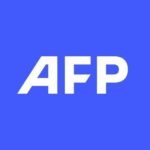 With 2,400 staff representing 100 different nationalities, AFP covers the world as a leading global news agency. AFP provides fast, comprehensive and verified coverage of the issues affecting our daily lives.