In Davos, Ukrainians host "Russian War Crimes House"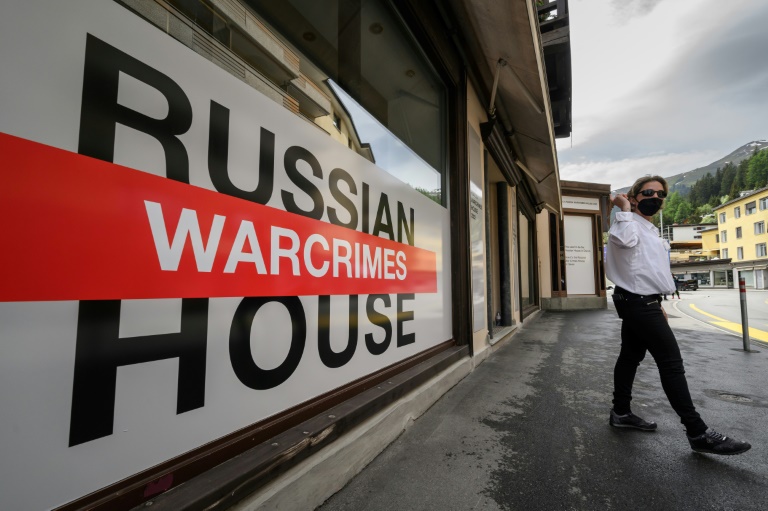 With Russians banned from Davos, their den in the Swiss mountain resort was taken over by Ukraine and given a new name: "Russian War Crimes House".
The "Russia House" was traditionally used by Russians to hold events and network during the annual World Economic Forum in the Swiss Alps.
But organisers excluded them from the meeting of the world's business and political elite following Moscow's invasion of Ukraine.
Instead of a place to entertain, the house with red shutters on Davos' main street is now used by Ukrainians to display the atrocities the say Russia is committing.
It features photos of cemeteries, people in body bags, a bloodied hand on a pavement, a child in a respirators in a hospital, a baby in a soldier's arms, buildings in ruins.
Ukrainians are using the building to hold several events during the four-day Davos summit as part of efforts to win more support against Russia, three months after the invasion began.
"If we tell the story of this tragedy as wide as possible, maybe it will save some lives," said Ukrainian oligarch Viktor Pinchuk, whose foundation is among the organisers of the event.
After the presentation at the "House of Russian War Crimes", Ukrainian President Volodymyr Zelenksy used the WEF congress to plead for more weapons for his country, and more sanctions against Russia.
A parade of Ukrainian lawmakers and officials attended other events on the summit's first day to hammer home the need for weapons and sanctions to defeat Russia.
– Map of horrors –
At the "Russian War Crimes House", the goal is to bring attention to the alleged atrocities committed by Russia.
Next to the photos, an entire wall is covered by a map that lists the "war crimes" committed by Russia.
On top, a toll as of May 6: 4,177 civilians killed, including 226 children, and 4,378 wounded, including 417 children.
Detailed figures for each region are written across the map, except in some places such as Mariupol, where there are only question marks following Russia's relentless assault on the southeastern port city.
Ukrainian authorities say the weeks-long Russian siege of Mariupol left 20,000 civilians dead.
"Today we need you," Andriy Yermak, head of the Ukrainian presidential administration, said in a video appearance at the "Russian War Crims House".
"We are fighting not just for ourselves. The fate of Europe and the world is a stake," Yermak said.
– 'Most awful day' –
Doctor Oksana Kyrsanova travelled to Davos to testify about her last days in a Mariupol hospital that no longer had any heat or medicine.
"Small children were brought in very critical condition … and we couldn't help them," she said.
She recalled the death of a pregnant woman.
"Can you imagine: how (do) you put in a black sack a young woman and a baby?" she said. "It was the most awful day."
The mayor of Bucha also made it to Davos.
His town became synonymous with allegations of war crimes by Russian troops since dozens of bodies in civilian clothing were found lying in the streets, some with their hands tied, after Russian forces left on March 31. 
"Why would they kill the peaceful civilians of our town?" said Mayor Anatoliy Fedoruk.
"I believe the WEF is the platform where Ukraine should be present and talk of the crimes of the Russian federation," he said.
This happened, he added, "because the crimes weren't punished in the past"
"We sincerely hope that there will be justice."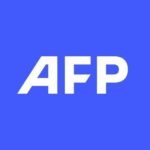 With 2,400 staff representing 100 different nationalities, AFP covers the world as a leading global news agency. AFP provides fast, comprehensive and verified coverage of the issues affecting our daily lives.
Apple, Android phones targeted by Italian spyware: Google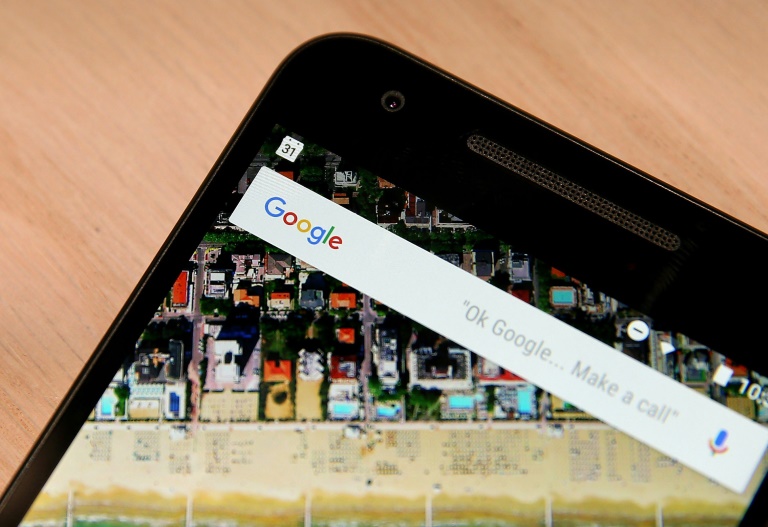 An Italy-based firm's hacking tools were used to spy on Apple and Android smartphones in Italy and Kazakhstan, Google said Thursday, casting a light on a "flourishing" spyware industry.
Google's threat analysis team said spyware made by RCS Lab targeted the phones using a combination of tactics including unusual "drive-by downloads" that happen without victims being aware.
Concerns over spyware were fueled by media outlets reporting last year that Israeli firm NSO's Pegasus tools were used by governments to surveil opponents, activists and journalists.
"They claim to only sell to customers with legitimate use for surveillanceware, such as intelligence and law enforcement agencies," mobile cybersecurity specialist Lookout said of companies like NSO and RCS.
"In reality, such tools have often been abused under the guise of national security to spy on business executives, human rights activists, journalists, academics and government officials," Lookout added.
Google's report said the RCS spyware it uncovered, and which was dubbed "Hermit", is the same one that Lookout reported on previously.
Lookout researchers said that in April they found Hermit being used by the government of Kazakhstan inside its borders to spy on smartphones, just months after anti-government protests in that country were suppressed.
"Like many spyware vendors, not much is known about RCS Lab and its clientele," Lookout said. "But based on the information we do have, it has a considerable international presence."
– Growing spyware industry –
Evidence suggests Hermit was used in a predominantly Kurdish region of Syria, the mobile security company said.
Analysis of Hermit showed that it can be employed to gain control of smartphones, recording audio, redirecting calls, and collecting data such as contacts, messages, photos and location, Lookout researchers said.
Google and Lookout noted the spyware spreads by getting people to click on links in messages sent to targets.
"In some cases, we believe the actors worked with the target's ISP (internet service provider) to disable the target's mobile data connectivity," Google said.
"Once disabled, the attacker would send a malicious link via SMS asking the target to install an application to recover their data connectivity."
When not masquerading as a mobile internet service provider, the cyber spies would send links pretending to be from phone makers or messaging applications to trick people into clicking, researchers said.
"Hermit tricks users by serving up the legitimate webpages of the brands it impersonates as it kickstarts malicious activities in the background," Lookout researchers said.
Google said it has warned Android users targeted by the spyware and ramped up software defenses. Apple told AFP it has taken steps to protect iPhone users.
Google's threat team is tracking more than 30 companies that sell surveillance capabilities to governments, according to the Alphabet-owned tech titan.
"The commercial spyware industry is thriving and growing at a significant rate," Google said.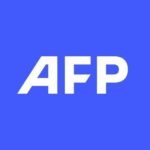 With 2,400 staff representing 100 different nationalities, AFP covers the world as a leading global news agency. AFP provides fast, comprehensive and verified coverage of the issues affecting our daily lives.
US orders all Juul vaping products off the market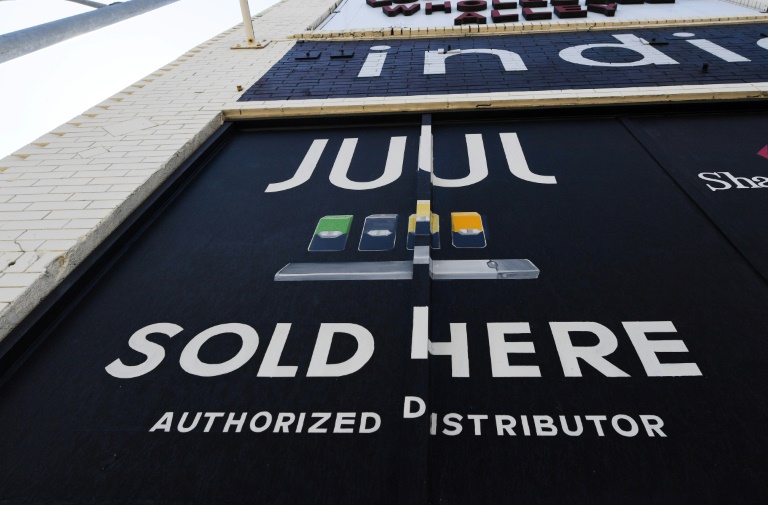 The US Food and Drug Administration on Thursday said it was ordering all products produced by Juul Labs off the market after finding the vaping giant had failed to address certain safety concerns.
The decision, which Juul said it would appeal, clears the way for rival brands to increase their share of the market it once dominated.
It is also a blow for tobacco giant Altria, maker of Marlboro cigarettes, which acquired a 35 stake in Juul in 2018 to diversify its business strategy in the face of falling smoking rates.
"Today's action is further progress on the FDA's commitment to ensuring that all e-cigarette and electronic nicotine delivery system products currently being marketed to consumers meet our public health standards," said FDA Commissioner Robert Califf in a statement. 
Products affected include the Juul device and its pods, which currently come in the flavors Virginia tobacco and in menthol, at nicotine concentrations of five and three percent.
After completing a two-year review of the company's marketing application, the FDA found the data presented "lacked sufficient evidence regarding the toxicological profile of the products," it said.
"In particular, some of the company's study findings raised concerns due to insufficient and conflicting data – including regarding genotoxicity and potentially harmful chemicals leaching from the company's proprietary e-liquid pods," it added.
Juul said in a statement that it "respectfully" disagrees with the FDA's findings and that its products met the statutory standard of being "appropriate for the protection of the public health."
"We intend to seek a stay and are exploring all of our options under the FDA's regulations and the law, including appealing the decision and engaging with our regulator," Juul's chief regulatory officer Joe Murillo said.
Juul was blamed for a surge in youth vaping over its marketing of fruit and candy flavored e-cigarettes, which it stopped selling in 2019.
In January 2020, the FDA said sale of e-cigarettes in flavors other than tobacco or menthol would be illegal unless specifically authorized by the government.
– Ban is 'uncertain' –
The agency has approved some e-cigarette products from other makers such as Reynolds American, the current market leader, NJOY and Logic Technology Development.
Juul has argued that vaping products can provide a solution to the harmful health impacts from conventional cigarettes.
Juul's products "exist only to transition adult smokers away from combustible cigarettes," Chief Executive KC Crosthwaite said on the company's website, adding that the company is "working hard" to rebuild its reputation following an "erosion of trust over the past few years."
The impact of the FDA's decision is "far from certain" given the likelihood of an appeal, Goldman Sachs said in an analysis issued before the announcement. "There are already several precedents for reversal" of such orders, it noted.
Juul currently holds around 36 percent share of the US vaping market, a substantial reduction on the roughly 70 percent it held before the FDA's actions on flavored e-cigarettes, the Goldman Sachs note said.
On Tuesday, President Joe Biden's administration announced it would develop a new policy requiring cigarette producers to reduce nicotine to non-addictive levels, a move that, if successful could upend the tobacco industry.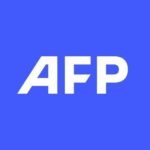 With 2,400 staff representing 100 different nationalities, AFP covers the world as a leading global news agency. AFP provides fast, comprehensive and verified coverage of the issues affecting our daily lives.
Fed chief says pandemic aid not primary driver of US inflation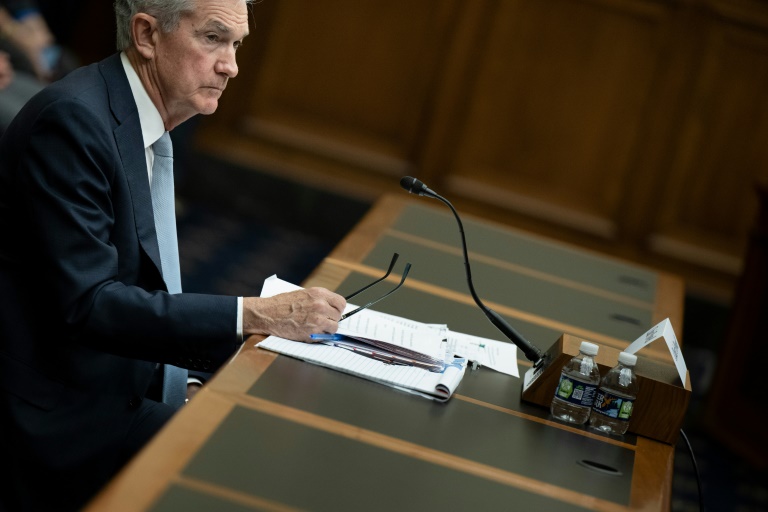 Federal Reserve Chair Jerome Powell on Thursday downplayed the idea that government pandemic aid was the key factor fueling US inflation, instead blaming a confluence of global issues including the war in Ukraine.
While stimulus spending was a factor, "a great deal of the price increases that you saw were a matter of supply being unable to meet demand" and "when demand hits fixed supply, what happens is prices go up," Powell told lawmakers.
US inflation has surged to a 40-year high, picking up speed in recent months as the fallout from Russia's invasion of Ukraine has sent fuel and food prices soaring, with gas at more than $5 a gallon for the first time — putting strain on American families.
Opposition Republicans have blamed President Joe Biden's $1.9 trillion American Rescue Plan approved last year for the blistering price increases.
But Powell, who was testifying Thursday before a House committee, and others have noted that inflation is a global issue.
Democratic lawmaker Gregory Meeks noted that price hikes were caused mostly by "the supply chain, the China shutdown — the complete shutdown, zero Covid policy, Russia's war in Ukraine, Covid."
"Isn't it just a massive storm of everything, is what contributes to inflation and causes it all over the world?" Meeks asked.
"Pretty much. That's a pretty good description," Powell said in the second day of his semi-annual testimony to Congress.
And, some of those factors are "out of our control — for example, the price of oil and most of the price of food."
– 'Unconditional' battle on inflation –
The Fed for months said price pressures were expected to be transitory, but Powell admitted that in hindsight, the Fed underestimated rising inflation.
The US central bank last week announced the sharpest interest rate increase in nearly 30 years and promised additional similar moves as part of its aggressive push to douse the inflation fires.
The moves have raised concerns the Fed could trigger a recession in the world's largest economy. 
Powell said the commitment to bringing inflation back down to two percent from 8.6 percent in May is "unconditional" but he cautioned that the Fed does not have "precision tools" and acknowledged there is a risk of a downturn.
Avoiding that "has become significantly more challenging with the events of the past few months, particularly the war," he said.
But even if unemployment moves above the current historic low of 3.6 percent, even a jobless rate of 4.3 percent "is still a very strong labor market." he noted.
And the United States, unlike some other countries, has "a very strong economy" and Fed policymakers "have tools to deal with demand," Powell said.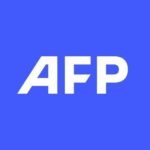 With 2,400 staff representing 100 different nationalities, AFP covers the world as a leading global news agency. AFP provides fast, comprehensive and verified coverage of the issues affecting our daily lives.