Indian insurance giant slumps after country's biggest-ever IPO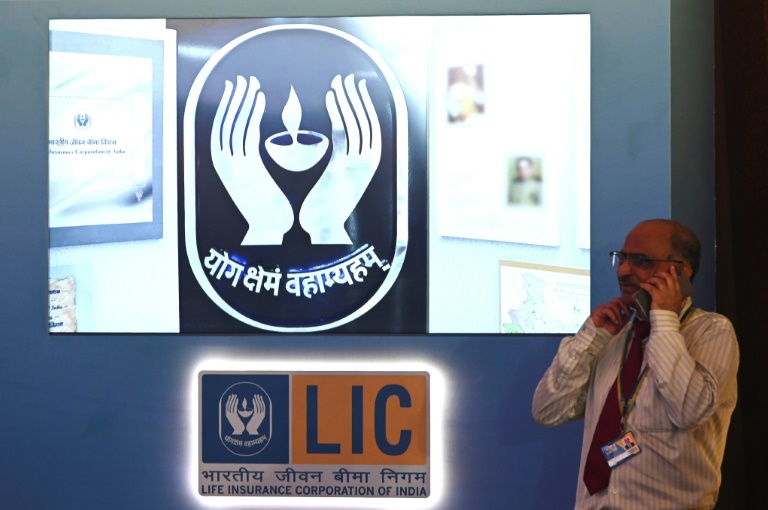 Indian state-owned insurance giant LIC slumped on its market debut Tuesday following the country's biggest-ever initial public offering, opening seven percent below the offer price.
Prime Minister Narendra Modi's government raised $2.7 billion by selling 3.5 percent of Life Insurance Corporation of India as his administration seeks to privatise state assets to plug a gaping budget deficit. 
But it was forced to cut back the offer from a planned five percent after markets turned volatile following Russia's invasion of Ukraine and China's Covid lockdowns.
The offer price of 949 rupees had valued LIC at $77 billion, but it opened Tuesday on Mumbai's exchange trading seven percent lower. The share price dropped to 9.4 percent down, before recovering slightly.
The muted debut could test the appetite of new shareholders for further flotations of nationalised companies as Modi seeks to sell off state assets to plug an estimated 16.6 trillion rupee ($213.5 billion) fiscal deficit.
The IPO saw enthusiastic participation from small investors and was oversubscribed nearly three times during the six-day application period.
But foreign investors have withdrawn a net 1.71 trillion rupees ($22 billion) from Indian equities so far this year, stock exchange data showed, as the US monetary policy tightening further roiled sentiment.
– Synonymous with life insurance –
Founded in 1956 by nationalising and combining more than 240 firms, LIC was for decades synonymous with life insurance in post-independence India, until the entry of private companies in 2000.
It continues to lead the pack with a 61 percent share of the market in India, with its army of 1.3 million "LIC agents" giving it huge reach, particularly in remote rural areas.
But LIC's market share has declined steadily in the face of competition from net-savvy private insurers offering specialised products.
The firm warned in its regulatory filing that "there can be no assurance that our corporation will not lose further market share" to private companies.
The IPO followed a years-long effort by bankers and bureaucrats to appraise the mammoth insurer and prepare it for listing.
LIC is also India's largest asset manager, with 39.55 trillion rupees under management as of September 30, including significant stakes in Indian blue chips such as Reliance and Infosys.
LIC's real estate assets include vast offices at prime urban Indian locations, including a 15-storey office in Chennai that was once the country's tallest building.
The firm is also believed to own a large collection of rare and valuable artwork that includes paintings by MF Husain — known as the Pablo Picasso of India — although the value of these holdings has not been made public.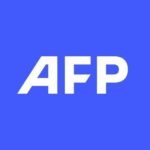 With 2,400 staff representing 100 different nationalities, AFP covers the world as a leading global news agency. AFP provides fast, comprehensive and verified coverage of the issues affecting our daily lives.
McDonald's to pay 1.25 bn euros to settle French tax case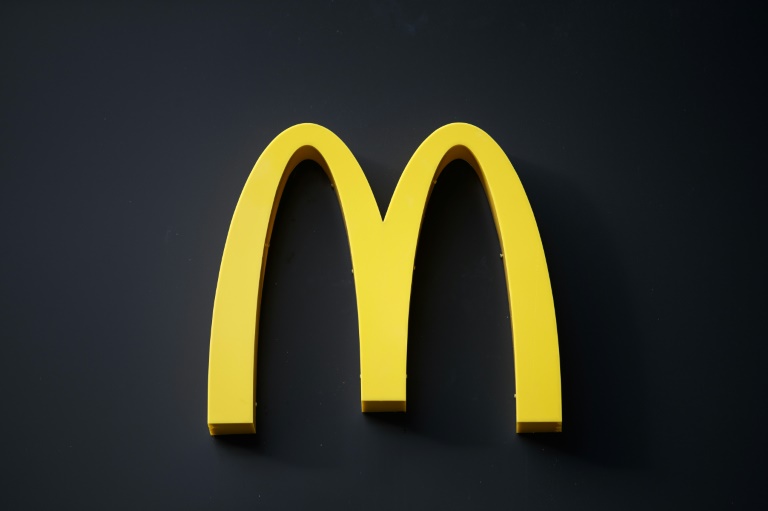 McDonald's will pay 1.25 billion euros ($1.3 billion) in France to avoid a legal case over tax evasion between 2009 and 2020, under an agreement approved Thursday by a Paris court.
Judge Stephane Noel confirmed the second-biggest tax settlement in French history, made up of a 508-million-euro fine and 737 million euros in back taxes already agreed in May, years after McDonald's was accused of reporting artificially low profits to reduce its tax bill.
"On condition of payment of the fine, the validation of the agreement means the end of the prosecution," chief financial prosecutor Jean-Francois Bohnert said in a statement.
Hailing the fine as the "maximum amount possible" under such a deal, he added that McDonald's would pay "2.5 times the amount of tax avoided".
Investigators had since 2014 been probing whether fees paid by McDonald's French operation to its European parent company in Luxembourg for use of the chain's brand in fact served to artificially slash its profits.
These let the company "soak up a large amount of the profits made by restaurants in France," judge Noel said.
A source familiar with the case told AFP this week that such practices within the same group are "used exclusively to avoid taxes".
They added that the brand fees "could double" from one McDonald's branch to the next "without any justification at all, which made it possible to prove that it was done 'exclusively' for tax reasons".
Prosecutors had opened an official probe in 2016 after union officials reported the company for covering up tax evasion.
In a statement, McDonald's said it had already paid 2.2 billion euros in taxes over the period in question.
"This agreement ends a tax case and a judicial investigation without acknowledging fault," the company added.
"McDonald's France is working proactively with French tax authorities to agree the current and future level of brand and knowhow fees," it said.
France's biggest-ever tax fine dates to 2020, when aircraft builder Airbus had to cough up 2.1 billion euros.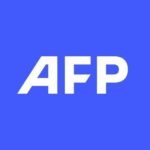 With 2,400 staff representing 100 different nationalities, AFP covers the world as a leading global news agency. AFP provides fast, comprehensive and verified coverage of the issues affecting our daily lives.
WTO deals still within sight after all-night arm-twisting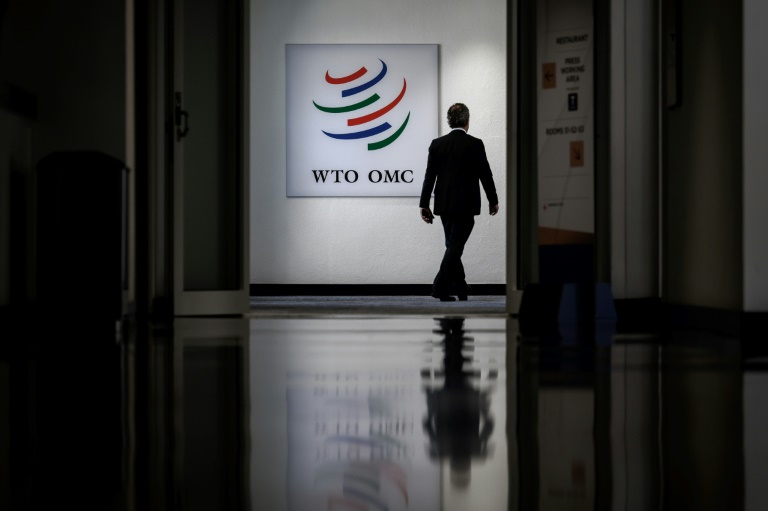 Countries were still negotiating on deadline day Thursday after frantically haggling through the night at the WTO in a bid to salvage deals on food security, fishing and combating Covid-19.
Ministers were trading concessions with just hours to go before the scheduled closing ceremony at the World Trade Organization's first conference in nearly five years.
The global trade body's 164 members added on an extra fifth day of talks to try to break the deadlock at the WTO headquarters in Geneva — and emerge with deals that would prove the organisation still has a role to play in tackling big global challenges.
But despite relaxing their original Wednesday deadline, countries were trading concessions right through past dawn to cobble together a wide-ranging set of results.
"The negotiations have been going on all night and they are still going on. And we are still optimistic that we can have some really positive outcomes," New Zealand's trade minister Damien O'Connor told AFP.
"There is a lot of commitment to try and move things forward and it's encouraging.
"We have seen a huge amount of flexibility from all parties, in a spirit of cooperation. Of course, there'll be some issues that are hard to resolve.
"I have been encouraged by that flexibility from our perspective, but there'll be continue to be bilaterals and other discussions."
Ministers have been trying to secure deals on curbing harmful fishing subsidies; a temporary waiver on Covid-19 vaccine patents; food security; agriculture; e-commerce; the WTO's response to pandemics; and reform of the organisation itself.
– Out of juice –
Countries hit a brick wall late Wednesday trying to secure each separate deal on its own merits, so they spent the night making tit-for-tat offers in an attempt to keep them all afloat.
"They're looking at a broad package: what can be achieved, trade-offs in different areas," a Geneva trade official told reporters.
"It's basically, 'what can I get here, (in exchange) for this'," the official said.
"We're into the real bargaining part of the meeting. This is where all the action is happening and hopefully where some deals are going to be struck."
US Trade Representative Katherine Tai and Britain's Geneva ambassador Simon Manley both tweeted pictures of first light emerging over Lake Geneva.
"And there we were at dawn, as a long night turned to early morning," Manley said.
Giant trays of sandwiches kept delegates going through the night after they drank the building dry of fruit juice.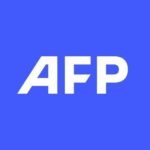 With 2,400 staff representing 100 different nationalities, AFP covers the world as a leading global news agency. AFP provides fast, comprehensive and verified coverage of the issues affecting our daily lives.
YouTube Shorts touts 1.5 bn users, taking on TikTok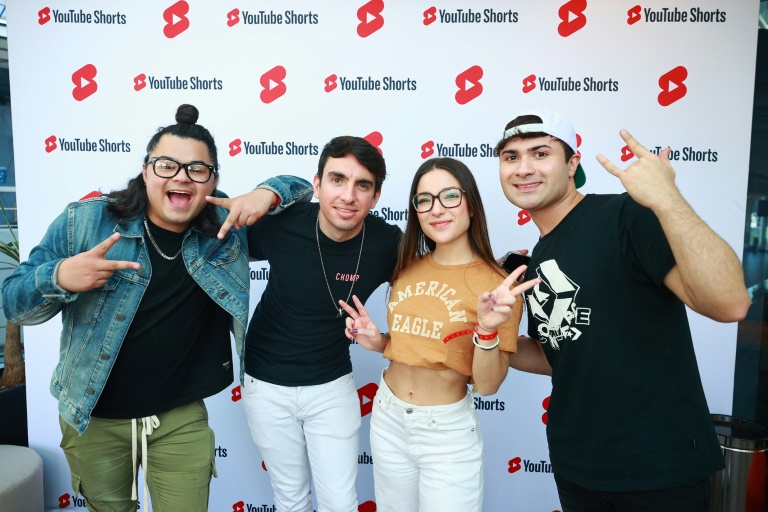 YouTube on Wednesday said that more than 1.5 billion people monthly tune into its Shorts video service, which competes with global sensation TikTok.
Alphabet-owned YouTube and Facebook-parent Meta both added short-form video sharing formats to their services after TikTok — which late last year said it topped a billion users — became the rage.
YouTube Shorts went live less than two years ago, adding videos of no longer than 60 seconds to the mix of offerings on the platform.
"Shorts has really taken off and are now being watched by over 1.5 billion logged-in users every month," said YouTube chief product officer Neal Mohan.
"We know the product will continue to be an integral part of the YouTube experience moving forward."
YouTube last year launched a $100 million fund to "reward creators" whose video clips attract audiences to the online stage.
YouTube has also put the Silicon Valley tech titan's advertising skills to work helping creators generate income from content on the platform, which brought in billions of dollars in revenue in 2021.
Creators are taking advantage of podcasting, shorts, and live streaming at YouTube in a "multi-platform approach," said vice president of the Americas Tara Walpert Levy.
"This approach is yielding real results; channels uploading both short and long-form content are seeing better overall watch time and subscriber growth than those uploading only one format," Levy said.
She billed YouTube as a one-stop shop for people to "flex their creative muscles."
TikTok, owned by China-based ByteDance, early this year began letting users upload slightly longer videos, raising the maximum length to 10 minutes from 3 minutes.
YouTube, Meta, and TikTok compete to be the platform of preference from popular online personalities with revenue making features such as subscriptions or shares in ad revenue.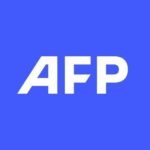 With 2,400 staff representing 100 different nationalities, AFP covers the world as a leading global news agency. AFP provides fast, comprehensive and verified coverage of the issues affecting our daily lives.