Indonesia seizes tanker over palm oil export ban violation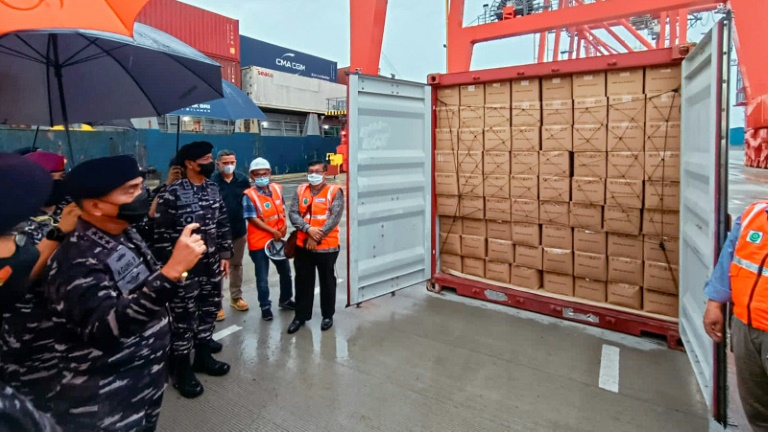 The Indonesian Navy has seized a tanker that was carrying palm oil out of the country in violation of an export ban, a spokesman said Saturday.
Indonesia, the world's largest producer of palm oil, prohibited its export last week to rein in skyrocketing domestic prices and shortages.
An Indonesian warship intercepted the Singapore-flagged MV Mathu Bhum on Wednesday as it headed for Malaysia, Navy spokesman Agung Prasetiawan said in a press release.
"The ship was carrying… 34 containers containing refined, bleached, deodorized (RBD) palm olein. This is the type of material that is temporarily prohibited for exports," he added.
Indonesia produces about 60 percent of the world's palm oil, which is used in a range of products such as cosmetics and chocolate spreads. A third of its output is consumed domestically.
Vegetable oils are among the staple food items that have seen prices hit record highs in recent weeks following Russia's invasion of agricultural powerhouse Ukraine, according to the United Nations Food and Agriculture Organisation.
Producers in Indonesia have been reluctant to sell at home recently because exporting is more profitable currently because of high international prices.
But authorities in the archipelago stepped in to try and control prices, fearing public anger as consumers in several cities were forced to queue for hours at distribution centres to buy cooking oil at subsidised rates.
The Indonesian export ban sent prices of palm, soybean, European rapeseed and canola oils to historic highs.
It plans to resume exports when the local bulk price of cooking oil falls to 14,000 rupiah (97 cents), having soared in recent weeks to 26,000 rupiah.
The price had dropped to 17,200 rupiah by Friday.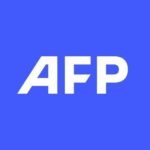 With 2,400 staff representing 100 different nationalities, AFP covers the world as a leading global news agency. AFP provides fast, comprehensive and verified coverage of the issues affecting our daily lives.
US lays out more pledges as Biden woos Latin American leaders
US President Joe Biden heads Wednesday to a Latin America summit on a mission to woo back the region as his administration pushed out pledges, including a plan to train half a million health workers.
The long-awaited Summit of the Americas was marred by a boycott from Mexico's president, who was upset that Biden did not invite the leftist leaders of Cuba, Nicaragua and Venezuela on the grounds that they did not meet democratic standards.
The Biden administration insisted there were no hard feelings and moved forward on initiatives aimed at cementing ties across Latin America, where a rising China has increasingly made inroads despite the historic US influence.
Hours before Biden was to arrive, his administration announced a new Americas Health Corps that will aim to improve the skills of 500,000 health workers across the region, building on the lessons from Covid-19, which hit the Western Hemisphere especially hard.
The health training will cost $100 million, although the United States will not contribute all of it and will seek to raise funds, including through the Pan American Health Organization.
The pandemic "showed us the many cracks in our global health systems and underscored the importance of strong and resilient health systems for the entire population," a White House statement said.
China has stepped up its role in Latin America since the pandemic started, moving early to supply vaccines. 
Cuba has also long exported its state-employed doctors, a practice that so infuriated the previous administration of Donald Trump that he suspended funding for the Pan American Health Organization over alleged ties.
The health announcement comes a day after Vice President Kamala Harris detailed another $1.9 billion in commitments by businesses to invest in impoverished and violence-ravaged El Salvador, Guatemala and Honduras.
The troubles in the so-called Northern Triangle, as well as Haiti, have generated a soaring number of migrants to the United States, setting off a domestic furor as Trump's Republican Party demands efforts to stop them.
"We know the American people will benefit from stable and prosperous neighbors. And when we provide economic opportunity for people in Central America, we address an important driver of migration," Harris said.
– 'Nearshoring' –
Mauricio Claver-Carone, the president of the Inter-American Development Bank (IADB), said that Latin America can increasingly be seen as a "sea of peace" for investors amid the global turbulence from Russia's invasion of Ukraine and rising risks associated with manufacturing juggernaut China.
The head of the IADB, which provides development funding in Latin America, said he saw a rise of "nearshoring," with businesses moving closer to markets rather than in China.
Since the first Summit of the Americas in 1994, "each dollar that went to China was one dollar, one investment, one job less for Latin America and the Caribbean," he told AFP in an interview in Los Angeles.
In Latin America, "whether they are governments of the left or the right, they all want foreign investment, they all want nearshoring, they all want economic growth," he said.
The first summit, held in Miami by Bill Clinton, aimed to create a vast free-trade zone that would span the hemisphere other than communist Cuba.
Biden is holding only the second Summit of the Americas on US soil at a time that the political appetite for free trade has waned in Washington, with Trump rising to power in part by attacking trade liberalization as hurting workers.
But Biden has stood firm on another core principle of the Summit of the Americas — democracy — even as he considers going next month to Saudi Arabia, a critical oil supplier.
Mexican President Andres Manuel Lopez Obrador insisted that all nations of the hemisphere should be included, a stance backed by several other regional leaders who nonetheless agreed to come.
Biden is separately expected to meet President Jair Bolsonaro of Brazil, Latin America's most populous nation, despite rising fears that the Trump ally will not accept the legitimacy of upcoming elections.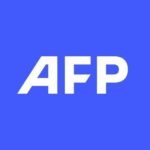 With 2,400 staff representing 100 different nationalities, AFP covers the world as a leading global news agency. AFP provides fast, comprehensive and verified coverage of the issues affecting our daily lives.
OECD sees lower world growth due to Ukraine war's 'hefty price'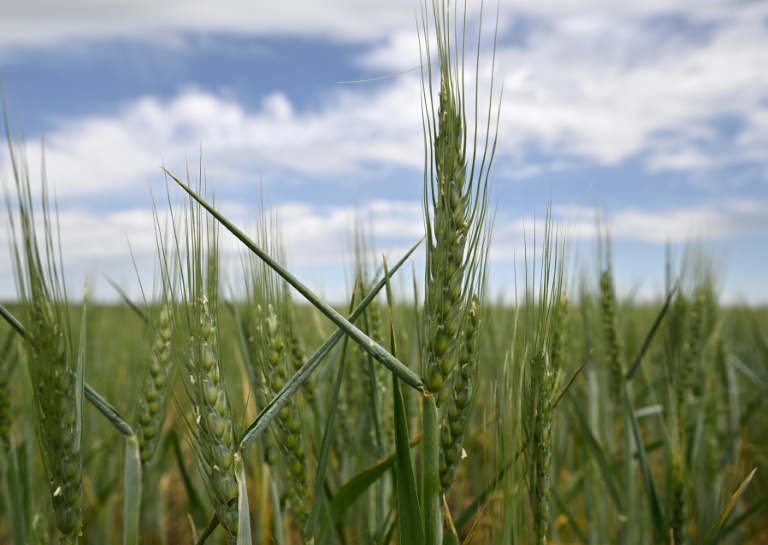 The OECD warned Wednesday that the world economy will pay a "hefty price" for Russia's invasion of Ukraine as it slashed its 2022 growth forecast and projected higher inflation.
The Paris-based organisation, which represents 38 mostly developed countries, is the latest institution to predict lower GDP growth due to the conflict, which has sent food and energy prices soaring.
In its latest economic outlook, the Organisation for Economic Co-operation and Development said global gross domestic product would grow by three percent in 2022 — down sharply from the 4.5 percent estimated in December.
The OECD also doubled its forecast for inflation among its members — which range from the United States to Australia, Japan, and Latin American and European nations — to 8.5 percent, its highest level since 1988. 
"The world is set to pay a hefty price for Russia's war against Ukraine," wrote the OECD's chief economist and deputy secretary-general, Laurence Boone, adding that a "humanitarian crisis is unfolding before our eyes".
"The extent to which growth will be lower and inflation higher will depend on how the war evolves, but it is clear the poorest will be hit hardest," Boone said.
"The price of this war is high and will need to be shared."
Before the war broke out, the outlook had appeared "broadly favourable" for 2022-23, with growth and inflation expected to return to normal after the devastating Covid-19 pandemic, said the OECD.
However, "the invasion of Ukraine, along with shutdowns in major cities and ports in China due to the zero-Covid policy, has generated a new set of adverse shocks," it said.
– Food shortage risk –
The OECD was supposed to publish its outlook in March, but it delayed its detailed assessment until now due to uncertainty over the war. At the time, it said the conflict could cut global GDP growth by "over one percentage point".
The World Bank revised its own figures on Tuesday, lowering its global growth forecast from 4.1 percent to 2.9 percent. The IMF cut its forecast by nearly one point to 3.6 percent in April.
The OECD cut its growth forecast for the United States from 3.7 percent to 2.5 percent and that of China, the world's second biggest economy, from 5.1 percent to 4.4 percent. The eurozone's GPD is now seen growing by 2.6 percent instead of 4.3 percent while Britain's outlook was lowered to 3.6 percent from 4.7 percent.
The OECD noted that commodity prices had risen, hitting real income and spending, "particularly for the most vulnerable households".
"In many emerging-market economies the risks of food shortages are high given the reliance on agricultural exports from Russia and Ukraine," it said.
The report warned that the "effects of the war in Ukraine may be even greater than assumed", raising as an example a scenario of Russia cutting gas supplies to Europe.
As central banks tighten their monetary policies to counter inflation, the report said sharp increases of interest rates could also hit growth more than anticipated.
– Covid risk –
The Covid pandemic, meanwhile, could take another turn for the worse.
"New more aggressive or contagious variants may emerge, while the application of zero-Covid policies in large economies like China has the potential to sap global demand and disrupt supply for some time to come," the OECD said.
Faced with these challenges, governments needed to protect the most vulnerable from the economic shockwaves, it added.
In the short term, "temporary, timely and well-targeted" fiscal measures would help the poorest households, the OECD said.
Over the medium- and long-term, governments would have to invest more in clean energy and defence spending.
"The world is already paying the price for Russia's aggression," wrote Boone.
"The choices made by policymakers and citizens will be crucial to determining how that price will be distributed across people and countries."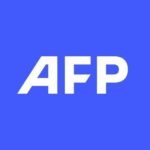 With 2,400 staff representing 100 different nationalities, AFP covers the world as a leading global news agency. AFP provides fast, comprehensive and verified coverage of the issues affecting our daily lives.
Hi-tech herd: Spain school turns out 21st-century shepherds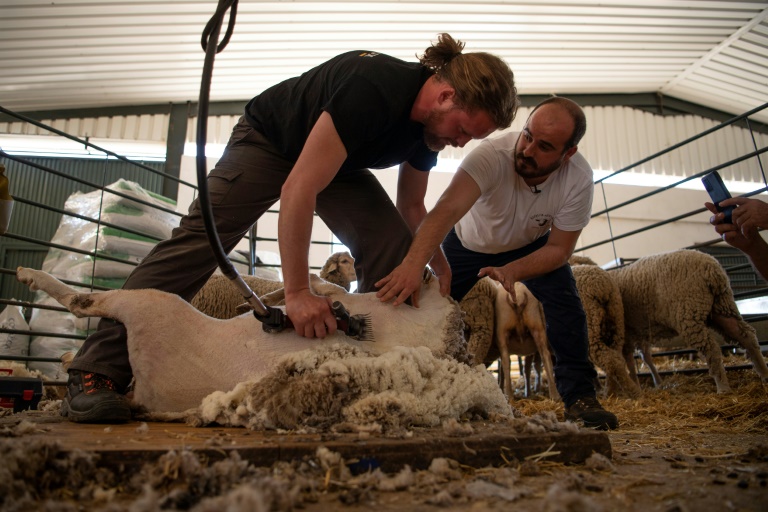 Gripping a sheep firmly between her legs, Vanesa Castillo holds its head with one hand while she tries to shear off its thick fleece with electric clippers. 
"It's scary!" said Castillo, 37, slightly unnerved by her first attempt at sheep shearing at a school for shepherds in western Spain. 
"You have to pull the animal's skin taut, really slowly, so you don't cut it," explained Jose Rivero, the professional sheep shearer giving the course. 
Sheep shearing is just one of the classes offered at the school in Casar de Caceres in rural Extremadura to counter the flight from the land that has left large swathes of inland Spain thinly populated.
Set up in 2015, the idea was "to bring in people who love the countryside", said Enrique "Quique" Izquierdo, who runs the school. 
It aims to provide all the training and resources needed to create "a shepherd for the 21st century… with the most up-to-date methods in a sector where the traditional and the cutting-edge merge."
Much of Spain's sheep and goat farming is concentrated in rugged Extremadura. The school at Casar de Caceres is one of several across the country, the first set up in the northern Basque Country in 1997. 
– Tech and tradition –
"The traditional image of a shepherd wandering through the fields all day" doesn't exist any more, said Jurgen Robledo, a vet who said the students are taught how to use many hi-tech tools including milk control programmes.
This year, 10 students are taking the five-month course which also includes hands-on experience of working with animals. 
Thibault Gohier, 26, is learning how to milk goats and to identify whether any of them are sick, which could affect the quality of their milk. 
"You need to use your fingertips as if they were your eyes," said Felipe Escobero, who heads the farm where the school is based, as they feel a black goat's mammary lymph nodes at the top of the udder.
When they're healthy, "they should feel like an almond", Escobero added. 
The course also covers financial matters and how to fill out certificates attesting to animal welfare or pesticide use. 
Completely free, it is funded by the Cooprado livestock farmers' cooperative. 
Vet Robledo said modern hi-tech tools mean shepherds can now "measure the individual (milk) production of each animal.
"Such data can let a farmer see if production has dropped due to a subclinical mastitis infection by detecting a drop in production in a certain number of animals." 
Unlike normal mastitis, such infections don't cause any visible changes to the milk or udder appearance, making them difficult to detect, although they do affect the farmer's bottom line by reducing milk production and quality.
– Different backgrounds –
Some students already work in farming and want to specialise, while others are completely new to the field, such as Vanesa Castillo, who is taking the course with her 17-year-old daughter Arancha Morales.
Originally employed at an old people's home until it shut down two years ago, leaving her scrambling for work, her dream now is to have a sheep farm. 
"We're looking for a way to bring home some money," said her daughter, whose father can't work after having an accident. 
Both women know they face an uphill battle, above all to find an affordable piece of land for their flock, a common problem across Extremadura. 
Thibault Gohier comes from a very different background.
A young Frenchman who loves animals and the countryside, his dream is to have "a bed and breakfast with a small farm attached with about 30 animals" in a mountainous area of France.
As the other students are learning to shear, El Ouardani El Boutaybi is feeding dozens of restless goats who are scampering around a pen. 
"I did the shepherds' school and all the practical courses in June 2020… and then they took me on to work with them," said the 20-year-old, who comes from the coastal town of Nador in northeastern Morocco. 
He got to Spain in 2017 after crossing the fence into the Spanish enclave of Melilla in North Africa, where he spent time in a centre for unaccompanied minors before being transferred to the peninsula. 
"I've got a future working in the countryside," he said proudly.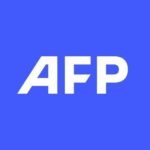 With 2,400 staff representing 100 different nationalities, AFP covers the world as a leading global news agency. AFP provides fast, comprehensive and verified coverage of the issues affecting our daily lives.