Is Ukraine the attack helicopter's grave?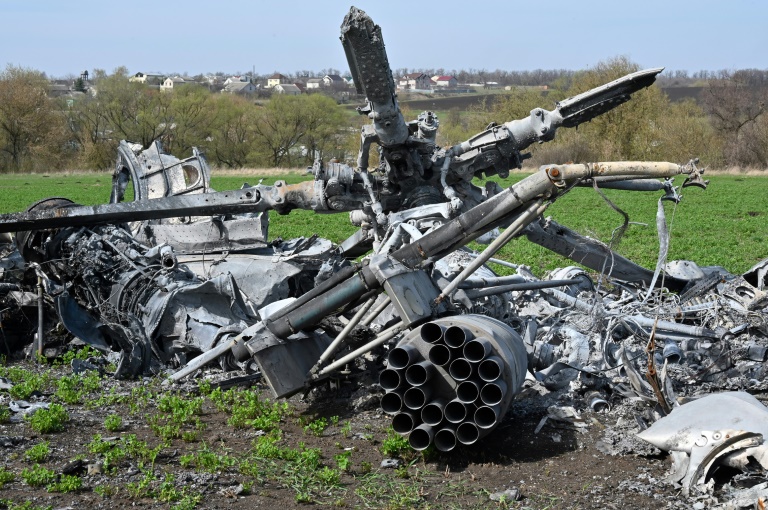 Is the war in Ukraine sounding the death knell for attack helicopters? The large number destroyed has sparked a debate among experts over whether the aircraft are under-performing or being used poorly by Russian forces.
Saturated with anti-aircraft defences, both long-range systems and short-range missiles that can be carried and launched by a soldier (Manpads), the skies above Ukraine are deadly for helicopters.
The numerous videos on social media of Russian helicopter gunships being shot down are very public evidence of the extent of the losses.
Russia has lost at least 42 helicopters since its February 24 invasion and Ukraine seven, according to specialist blog Oryx, which has recorded material losses from photographs and videos taken from the battlefields.
Attack helicopters were designed to aid troops and tanks on the battlefield.
They are armoured themselves and heavily armed, but as the conflict shows, they too are extremely vulnerable.
Experts are divided as to why.
"Since those early days of the war, the air defences of both sides have had a clear deterrent effect on helicopter operations," according to Sash Tusa, an aerospace and defence analyst at Britain-based Agency Partners.
"These unpleasant reminders of the realities of high-intensity warfare against near-peer adversaries are in turn undermining the case for further investment in and maintenance of Western air assault capabilities, whether fixed- or rotary-wing," he wrote in the specialist magazine Aviation Week.
In other words, the future of the helicopter as an assault craft is in question, according to Tusa. 
– 'Russian fiasco' –
Other experts point to Russian mistakes, such as the helicopter assault on the Gostomel airport near Kyiv at the opening of the invasion, which Ukrainian forces repelled.
Joseph Henrotin, a researcher at the Paris-based Institute of Comparative Strategy, called the operation a "Russian fiasco" that had nothing to do with the capabilities of the helicopters, but with how they were used.
"The Russians did a poor job," he said. "Before an airborne operation, you have to ensure the skies have been cleared and anti-aircraft defences wiped out."
One of the major surprises of the war is that Russia did not gain air superiority at the start of the conflict by suppressing Ukraine's anti-aircraft defences, a mission normally carried out by fixed-wing aircraft and missiles rather than helicopters.
Michael O'Hanlon, an expert at the Brookings Institution think tank in Washington, agreed the problem is not with the helicopters but how the Russians are using them.
"They aren't outdated, but assaulting a predictable location when an enemy is on alert won't generally work," he told AFP.
Yet the conflict in Ukraine is very much like the war envisaged by Soviet and NATO experts during the Cold War, when the current generation of attack helicopters were developed.
That includes the Russian Mi-24 and Mi-28, earlier versions of the Ka-52, and the US Apache and Franco-German Tiger.
"They were conceived in an epoch where they might have been engaged above Germany or Poland, with a very high density of fire and threats for helicopters," said Henrotin.
– 'Bloody reminder' –
Patrick Brethous, a former general who headed up the helicopter detachment of the French special forces, said that before predicting the end of attack helicopters one had to look at how the Russians and Ukrainians were using them.
"We've seen many Russian helicopters flying by day, 300 feet from the ground, being shot" down, said Brethous, who now works as a military adviser to Airbus Helicopters.
"It's an employment of the helicopter which is very dangerous," he noted, saying they are better used for night operations and should be flown closer to the ground to avoid enemy missiles.
Henrotin also believes that the conflict "is a fairly bloody reminder for the Russians of the fundamentals: a helicopter should not be used alone" but in conjunction with other types of military forces.
Military experts call that a combined arms approach, where aircraft, armoured vehicles, artillery and infantry work together, providing complementary effects to overcome an enemy and protect one another.
Tusa believes helicopters' future as an assault weapon is being thrown further into doubt as many of their missions can now be carried out by much cheaper drones.
But Henrotin said that although drones can complete some of their missions, such as reconnaissance, they are complementary and cannot do everything as they lack an attack helicopter's firepower.
For example, a Turkish Bayraktar drone used by Ukrainian forces can carry four missiles, whereas the Russian Ka-52 helicopter, with its 12 missiles and rocket capacity, remains "the gunboat of the sky".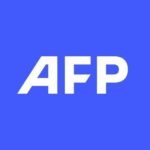 With 2,400 staff representing 100 different nationalities, AFP covers the world as a leading global news agency. AFP provides fast, comprehensive and verified coverage of the issues affecting our daily lives.
Inflation a thorn in the side of Bulgaria rose oil makers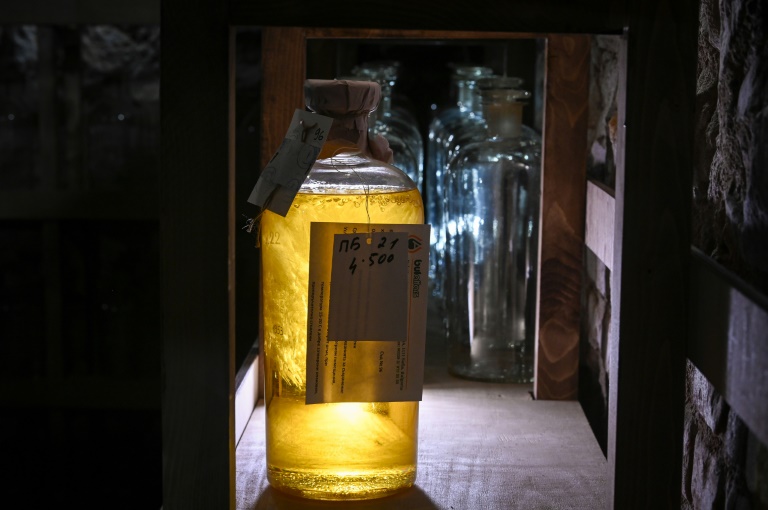 Business is not a bed of roses for Bulgaria's rose oil makers these days.
Made from Damask roses grown in the aptly named Rose Valley, the oil is a vital ingredient in the perfumes made by the world's top luxury brands such as Christian Dior, Estee Lauder and Chanel.
But a heatwave has slashed this year's harvest of rose petals, labour is hard to find and the global surge in energy prices has increased costs for a product so precious that it is dubbed "liquid gold".
This year's oil will be "considerably more expensive," Plamen Stankovski, a partner at rose oil producer and exporter Bulattars, told AFP in his distillery near Pavel Banya, in Bulgaria's famed Rose Valley.
Production costs for one kilogram of rose oil stood at around 6,000 euros ($6,300) in 2021, but they have surged by as much as 40 percent this year.
The price of petals alone doubled since last year, according to producers.
This means that a 4.5-kilo glass jar filled with the thick, golden-yellow oil could sell for more than 45,000 euros this year.
Bulgaria is the world's top rose oil maker along with Turkey and the distilleries to make the precious substance run on natural gas, diesel and fuel oil — commodities whose prices soared after Russia invaded Ukraine in late February.
"The price of fuel has gone up two or even three times," Stankovski said.
– 'Not all roses' –
Small amounts of rose oil are used in almost every high-quality perfume — not for its aroma, but because its fixative qualities help blend other ingredients and prolong the scent on the skin. 
To produce it, huge amounts of petals are boiled in massive metal vats. The vapours are then distilled to separate the oil in a process nearly unchanged since the days of the Ottoman empire in the 17th century.
On his family's rose fields near Pavel Banya, Dimitar Dimitrov laments that a chronic labour shortage has plagued the sector for years.
"Picking is the most expensive as it is done solely by hand. If you don't pick the open roses today, tomorrow they're gone," said the 40-year-old, who plucked petals with his father and brother-in-law. 
Fertiliser, fuel, ploughing and pruning have all become more expensive, he said.
With petal prices almost doubling, he said he hoped "this will cover at least our production costs so we don't end up in the red".
To make things worse, a heatwave scorched rose buds before they could open, slashing yields and reducing the picking season by half.
The flowers that survived excrete less oil. To extract one kilo of rose oil, 4,000 kilograms of petals are now needed, 15 percent more than usual.
"We are worried by the increased cost of our production," said exporter Filip Lissicharov, CEO of the Enio Bonchev Production company in the nearby village of Tarnichane.
"The picture is not all roses," he added.
More fuel is now needed to sustain production, which is interrupted by irregular petal deliveries, but the industry association's calls for fuel subsidies have thus far gone unanswered by the government. 
Rose oil production is expected to drop below its usual annual haul of 2.5 tonnes.
– Certified as 'pure' –
Nearly 100 percent of the oil produced in Bulgaria is exported to places such as France, Germany, Switzerland, the United States, China, Japan, South Korea and Taiwan.
Lissicharov is anxious about how the market will react to higher prices.
"There's interest (from buyers)," he said. "But whether this interest will turn into deals depends on the price."
To prevent counterfeit products from entering the market, the oil is certified by a few designated labs, such as the state Bulgarska Rosa Laboratory in Sofia.
The product leaves the lab in hermetically-sealed aluminium flasks with a label that guarantees "100-percent pure and natural genuine Bulgarian rose oil".
Cutting corners, Stankovski said, is not an option: "Regardless of our troubles, we will preserve the high quality of the rose oil."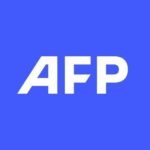 With 2,400 staff representing 100 different nationalities, AFP covers the world as a leading global news agency. AFP provides fast, comprehensive and verified coverage of the issues affecting our daily lives.
Energy shock tests G7 leaders' climate resolve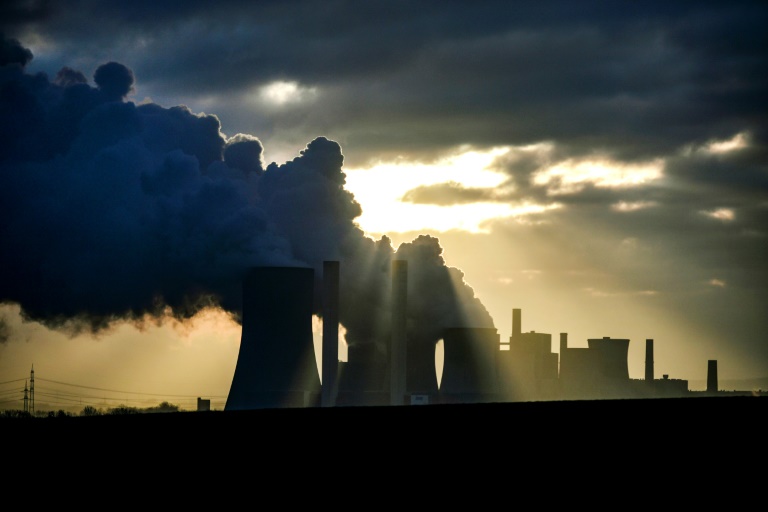 Leaders of the Group of Seven rich nations will be under pressure to stick to climate pledges in Bavaria from Sunday, as Russia's energy cuts trigger a dash back to planet-heating fossil fuels.
Germany finds itself in an awkward position as G7 summit host, having recently announced that Europe's biggest economy will burn more coal to offset a drop in Russian gas supplies amid deteriorating ties over the war in Ukraine.
Chancellor Olaf Scholz nevertheless insists the G7 remains committed to the Paris agreement of limiting global temperature increases to 1.5 degrees Celsius, and achieving carbon neutrality by 2050.
But concerns are growing that Scholz will use the gathering to push G7 partners to water down a previous promise to stop financing gas and oil projects abroad by the end of the year.
"That would be a real setback," said Alden Meyer, a senior associate at climate policy think tank E3G. 
"Scholz could go down in history as the climate backtracking chancellor."
US President Joe Biden, French President Emmanuel Macron and their counterparts from Britain, Italy, Canada and Japan will all be joining Scholz at the luxurious Elmau Castle from Sunday to Tuesday.
Thousands of people marched in the city of Munich on the eve of the summit to urge G7 leaders to do more to fight climate change.
– 'Bitter' coal comeback –
With the impact of the climate crisis already being felt across the globe through devastating floods, rising seas and crop-wilting droughts, the summit will be closely watched for fresh funding pledges to help poor nations cope.
But hopes of a breakthrough are low, as the conflict in Ukraine dominates the agenda and Western attention shifts to the vast sums that will be needed to rebuild the country.
"Before the war there was a clear intent, also from Germany, to really deliver on climate finance and this seems off the table now," said Susanne Droege, a climate policy analyst at Germany's Institute for International and Security Affairs (SWP).
Soaring energy prices and fears that Moscow could abruptly cut off supplies have left European nations scrambling to wean themselves off Russian oil, coal and gas.
With renewables like solar and wind power not yet a widely available alternative, countries including Germany, Italy, the Netherlands and Austria are reverting to fossil fuels to plug the gap.
German Energy Minister Robert Habeck, a Green party politician, called the decision to reactivate mothballed coal-fired plants "bitter" but necessary for energy security.
He stressed that Germany was still on track to close its coal plants by 2030 and remained committed to a massive shift towards renewable energy.
Droege said Russia's aggression in Ukraine had exposed the risks of fossil fuel dependency.
"The only benefit of this war is that… understanding has increased that renewable sources of energy will pay off," said Droege.
– 'Empty promises' –
Environmentalists say a key focus of the G7 climate talks should be on helping the most vulnerable nations that are already bearing the brunt of the climate emergency.
"In the Horn of Africa, a terrible drought is leaving over 18 million people suffering from food insecurity," Ugandan youth activist Vanessa Nakate told reporters ahead of the summit.
"We are tired of empty promises. We need the G7 countries to put money on the table for loss and damage."
Scholz himself aims to launch a "climate club" that would see willing nations agree to play by the same rules to avoid competitive disadvantages.
This could include setting carbon pricing standards or uniform regulations on what constitutes green hydrogen. Japan and the United States however have no plans to introduce a national carbon price.
Observers say strong signals are needed from the G7 ahead of the United Nations COP27 climate talks in Egypt in November.
The final G7 statement will be scoured for any walking back of previous pledges, including a promise to largely decarbonise their countries' electricity sectors by 2035.
A long-standing promise by wealthy nations to spend $100 billion a year from 2020 to help developing countries adapt to climate change remains unmet.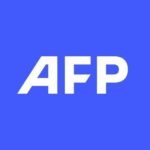 With 2,400 staff representing 100 different nationalities, AFP covers the world as a leading global news agency. AFP provides fast, comprehensive and verified coverage of the issues affecting our daily lives.
Moscow tightens economic grip on southern Ukraine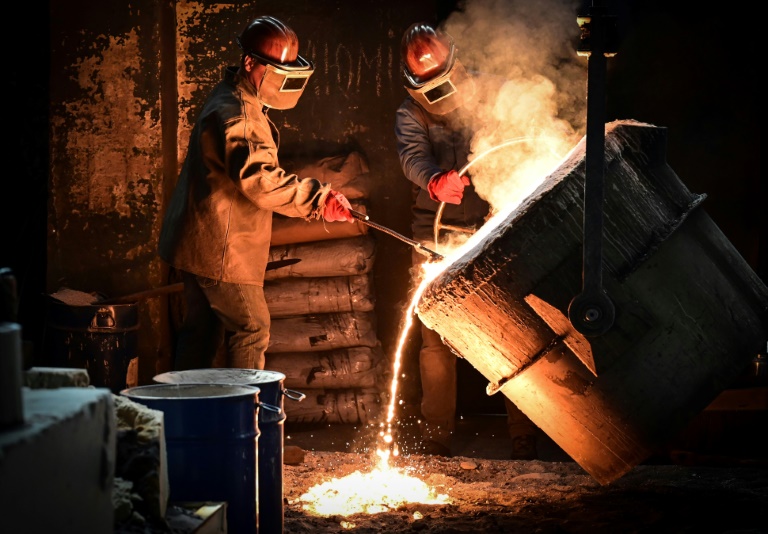 Little appears to have changed for Alexei Andrusenko, the head of a foundry in Ukraine's southern city of Berdyansk, who is happy to have kept all his staff since Moscow took control of the city.
Andrusenko and his 50 or so employees continue showing up to work every morning to the grey building in the outskirts of the port city on the shores of the Sea of Azov.
But now the factory's produce — once sold to Ukrainian or international steel groups — will likely be bound for Russia and Kremlin ally Belarus. 
Since Russia sent troops into Ukraine on February 24 and captured territories in the south of the pro-Western country, Moscow has sought to strengthen their economic ties.
"We have no other supply chain," Andrusenko told AFP during a press trip organised by the Russian army.
He also raised concerns about the depleting stocks of their raw materials that previously came from neighbouring Mariupol, another key Ukrainian city on the shores of the Sea of Azov.
Andrusenko says they are "interested" in working with the Alchevsk steelworks, a large factory with over 10,000 employees that since 2014 has been under the control of pro-Russian separatists of eastern Ukraine's Lugansk region.
Before Russia sent troops to Ukraine, these deals would never have been possible. 
"The most important thing is to build the right supply chain and to be able to work," Andrusenko said.
– Port '100 percent ready' – 
The southern Ukrainian regions of Kherson and Zaporizhzhia have been largely under Russia's control since the first weeks of Moscow's military campaign, and are now being forcefully integrated into Russia's economy. 
The main economic asset of Berdyansk is its port, which has remained mostly intact unlike that of Mariupol, the scene of a devastating siege.
In late March, an attack attributed to Ukrainian forces reportedly sank a Russian warship in Berdyansk waters, but today the port is "almost 100 percent ready" to ship grain, says Alexander Saulenko, the Moscow-installed head of Berdyansk.
Ukraine has accused Russia and its allies of stealing its wheat, contributing to a global food shortage caused by grain exports blocked in Ukrainian ports.
According to Saulenko, grain will soon be shipped out from the port, since silos will need to be freed up for the new harvest.
"We have prospects for contracts with Turkey. Russia is an agricultural country, it has enough grain of its own so it would be more profitable to trade elsewhere," Saulenko said. 
But the most tangible influence of Moscow on the local economy is the introduction of Russia's national currency since last month.
"Now you can buy everything in both rubles and hryvna," Ukraine's currency, the pro-Russian official added. 
According to him, Berdyansk received some 90 million rubles ($1.7 million) from Russia, but state employees are still paid in hryvna and it is impossible to withdraw cash rubles from ATMs. 
– Ties with Russia 'resuming' –
Neighbouring Melitopol, about 100 kilometres (60 miles) west of Berdyansk that came under Russian control on March 1, also uses the Russian ruble that is delivered from Crimea, the Black Sea peninsula Moscow annexed from Ukraine in 2014.
"It's a two-currency zone…. The ruble is delivered thanks to the open road to Crimea. Commercial ties with Russia, interrupted after 2014, are resuming," says Melitopol's pro-Russian mayor, Galina Danilchenko. 
"People are happy to accept the ruble… I don't see any problems," she added, but for reporters on the press trip it was difficult to speak freely with the city's residents. 
Back at the Berdyansk foundry, 41-year-old worker Sergey Grigoryev says he just hopes to get paid his salary. 
"In cash, not to my card, because you can't withdraw from it. In hryvnas or in rubles — I don't care".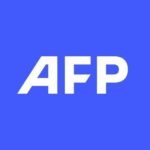 With 2,400 staff representing 100 different nationalities, AFP covers the world as a leading global news agency. AFP provides fast, comprehensive and verified coverage of the issues affecting our daily lives.