Japan 1st-quarter GDP shrank as Omicron wave hit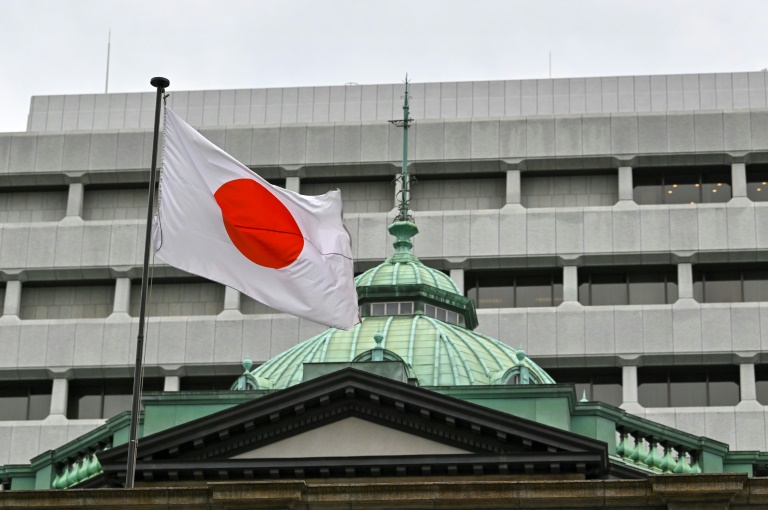 Japan's economy shrank slightly in the first quarter of 2022, official data showed Wednesday, hit by Covid-19 restrictions and higher prices.
The world's third-largest economy shrank 0.2 percent quarter-on-quarter in the January-March period, slightly less than the market expectations of a 0.4 percent contraction.
It followed a modest rebound in the final three months of 2021 that proved short-lived after Japan put Covid restrictions in place as an outbreak fuelled by the Omicron coronavirus variant took hold in January.
Growth was also hit by the rising cost of imports with energy prices surging and the yen falling to its lowest level against the dollar in 20 years.
Economists expect the economy to recover again in the April-June quarter now that virus restrictions have been lifted, but caution there are some caveats.
"We see three headwinds to this expected recovery," said UBS economists Masamichi Adachi and Go Kurihara in a note ahead of the GDP data release.
"First is a rise in food and energy prices. Second is a drag from the lockdown in China," and third is the risk of a potential resurgence in virus infections, they said.
Others point to ongoing uncertainties linked to "tensions in international relations and military conflicts", according to a survey among economists conducted by the Japan Center for Economic Research.
During the current earnings season, major Japanese firms such as Sony and Nissan have offered cautious forecasts because of the uncertainty, particularly over supply chain disruption and the effect of Covid lockdowns in China.
Wednesday's data showed the economy's rebound in the last quarter of 2021 was 0.9 percent, slightly weaker than an initial estimate of 1.1 percent growth.
– Rising prices –
Japan is battling a series of economic headwinds linked to the pandemic and Russia's invasion of Ukraine, which has sent energy costs soaring.
The yen has also slumped against the dollar, with a widening gap between Japan's ultra-loose monetary policy and tightening in the United States as the Federal Reserve attempts to combat inflation.
Rising energy prices and other hikes are squeezing Japanese consumers and businesses, with household spending dipping 2.3 percent in March from a year earlier.
Analysts have warned that the pace of nominal wage increases in Japan is unlikely to track rising prices, dampening spending appetites.
Last month, the government unveiled a 6.2 trillion yen (around $48 billion) economic package that included handouts for low-income families to help cushion the impact of rising prices and energy costs.
Looking ahead, "net trade will boost growth over the coming months as supply shortages ease and the weak yen boosts exports and softens demand for imports," Tom Learmouth, Capital Economics economist, said in a note.
"With coronavirus cases continuing to fall and nearly 60 percent of the population triple-jabbed, another round of restrictions looks unlikely for now."
"However, we expect GDP growth to disappoint across 2022 due to the hit to household income from higher inflation and signs that elderly consumers remain wary of catching the virus," he added.
Japan has seen a smaller Covid outbreak than many countries, although cases surged because of the highly transmissible Omicron variant.
The country has recorded around 30,050 deaths despite avoiding harsh lockdowns.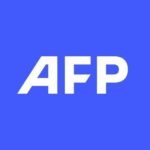 With 2,400 staff representing 100 different nationalities, AFP covers the world as a leading global news agency. AFP provides fast, comprehensive and verified coverage of the issues affecting our daily lives.
Russia gas squeeze threatens Europe's stockpiling plans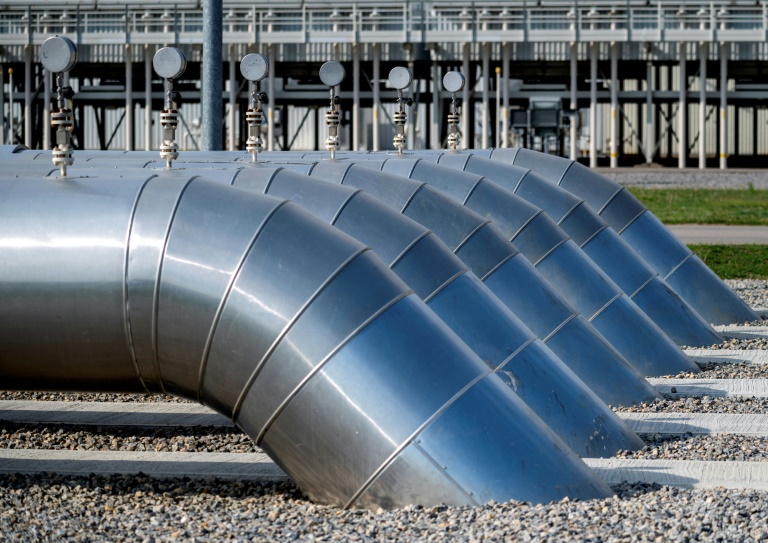 With France becoming the latest country to be cut off from Russian natural gas, and supplies sharply reduced in Italy and Germany, Europe's summer stockpiling plans are looking shaky.
As the war in Ukraine nears its fourth month, Moscow is hitting Europe — which gets some 40 percent of its gas from Russia — where it hurts.
Several European countries, including Italy and Germany, are highly reliant upon Russian gas for their energy needs and Italian Prime Minister Mario Draghi has bluntly accused energy giant Gazprom of lying over the reasons for the cuts.
Europe uses less gas in summer months as it does not need to heat buildings, but countries are racing to replenish their reserves for the following winter.
The EU wants the gas storage infrastructures of its member states to be filled to at least 80 percent of their capacity by November.
The gas squeeze, which pushes prices up, "has consequences, not immediately on consumption, but on stockpiling", Draghi said Thursday, adding that Italy's reserves were at 52 percent.
– 'Gas as weapon' –
The reduction in supplies will also be costly for manufacturers — especially in countries like Germany, where factories in the chemical, steel, cement and fertiliser industries need huge quantities of gas.
"The Russians have been using gas as a weapon for a long time," Thierry Bros, a professor at the Sciences Po university in Paris, told AFP.
"The Kremlin uses the principle of uncertainty, one day something and the next day something else, to… stretch the commodities market and drive up prices".
Poland, Bulgaria, Finland and the Netherlands have had their natural gas deliveries suspended over refusing to follow Russia's demand that it be paid in rubles.
The latest blows hit France Friday, where operator GRTgaz said it had not received any Russian gas by pipeline since 15 June, and Italy, which faced a third day of reduced supplies.
On Friday, Europe's reference natural gas price, Dutch TTF, reached 130 euros ($137) per megawatt/hour compared to 100 euros on Wednesday — and 30 euros a year earlier.
– Breaking European unity –
France had been relying on Russia for about 17 percent of its gas, most of which arrived via pipeline, with the rest being brought in in liquid form by LNG ships.
The reason for the cut is unknown — but follows a 60 percent reduction in deliveries to Germany via the Nord Stream 1 pipeline.
Italy's Eni said it will receive only 50 percent of the gas requested Friday.
Draghi has rejected Gazprom's excuses, saying the reasons "we are told, are technical".
"We and Germany and others believe that these are lies".
The Russian company, he insisted Thursday, was using gas for "political" ends.
Germany's economy and climate minister, Robert Habeck, has described the gas cuts as "a showdown with (Russian President Vladimir) Putin".
"This is a decision he is making arbitrarily – that's how dictators and despots act." 
Gazprom, however, says Moscow has every right to play by its own rules over the cuts.
Bros at Sciences Po said Gazprom "does not need any justification".
"It is cutting in a differentiated way to break European unity."
EU countries have scrambled to wean themselves off Russian energy but are divided about imposing a natural gas embargo because several member states are heavily reliant on Moscow's supplies.
Some are considering installing new terminals to boost their capabilities for liquefied natural gas (LNG).
France has already greatly upped purchases of LNG since the February invasion and its terminals are close to their maximum, according to GRTgaz.
The country has become the largest buyer of Russian LNG in the world, according to Lauri Myllyvirta, an analyst at the Centre for Research on Energy and Clean Air (CREA), which published a report on Russian oil and gas sales this week.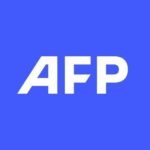 With 2,400 staff representing 100 different nationalities, AFP covers the world as a leading global news agency. AFP provides fast, comprehensive and verified coverage of the issues affecting our daily lives.
Tesla shareholder sues Musk over racism and sexual harassment complaints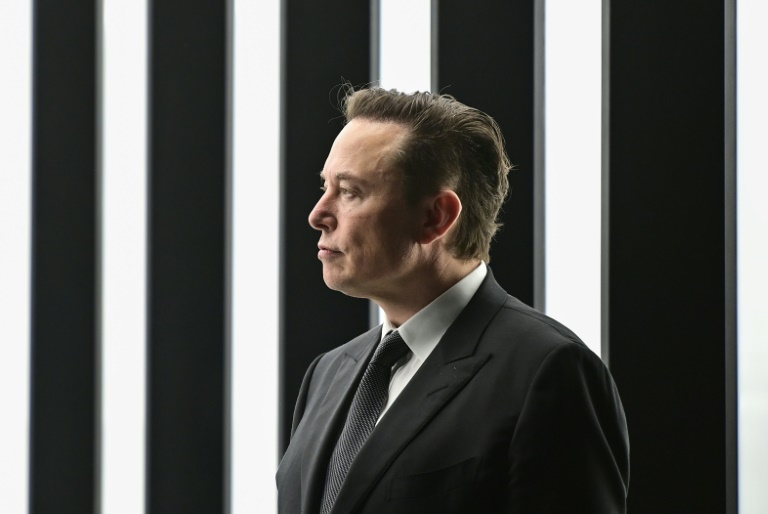 A Tesla shareholder has filed legal proceedings against Elon Musk and the company's board of directors, accusing them of ignoring employee complaints of racism and sexual harassment.
The lawsuit — brought forward Thursday by plaintiff Solomon Chau in Texas where Tesla is headquartered — argues that an unaddressed "toxic workplace culture" at the company has caused "irreparable" reputational damage and financial harm.
The action was the latest against Tesla, which has been hit by a spate of sexual harassment lawsuits and Black employees complaining of rampant racism. 
In February, the state of California sued Tesla over alleged discrimination and harassment against Black employees at its Fremont plant near San Francisco, saying in a complaint that the company had created a "racially segregated workplace."
Thursday's court filing stated that a "toxic environment took shape internally for years and the truth about Tesla's culture has only recently emerged, leading to actions by both regulators and private individuals."
The lawsuit asserts that Musk, who is Tesla's executive director, and its 11 board members ignored several "red flags", which resulted in the departure of numerous highly qualified employees and set off a series of costly legal proceedings.
"These wrongs resulted in significant damages to Tesla's reputation, goodwill, and standing in the business community", the lawsuit states, and "exposed Tesla to hundreds of millions of dollars in potential liability for violations of state and federal law."
In another lawsuit last year, Tesla was ordered to pay $137 million plus interest to a former elevator operator at its Fremont factory for turning a blind eye to racism. Earlier this year, the penalty was reduced to $15 million.
Other legal proceedings, in particular from Black women employees who claim to have been victims of racial slurs and inappropriate sexual remarks by colleagues or superiors, are underway.
Tesla, which has barely responded to requests from journalists since late 2020, did not respond to a request from AFP.
Musk was also sued on Thursday by an investor in dogecoin, who says he lost money after investing in the cryptocurrency, and described himself as an "American citizen who was defrauded" by what he called a "Dogecoin Crypto Pyramid Scheme."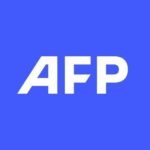 With 2,400 staff representing 100 different nationalities, AFP covers the world as a leading global news agency. AFP provides fast, comprehensive and verified coverage of the issues affecting our daily lives.
Germans turn to food banks as inflation hits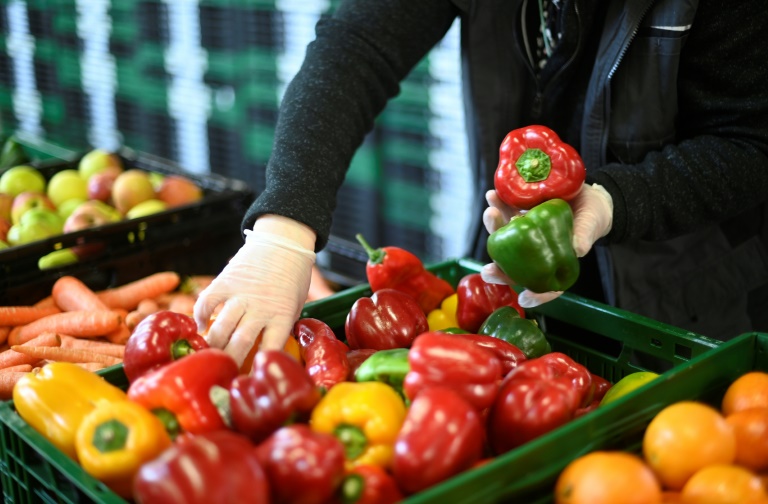 German pensioner Gabriele Washah waits in line to fill her trolley with bags of carrots for 50 cents, yoghurts just past their sell-by date and bunches of wilting flowers.
With the cost of living soaring across Europe, the 65-year-old retired shop assistant is one of many Germans turning to food banks to make ends meet. 
"Sometimes I go home from the shop almost crying because I can't afford it any more," she told AFP outside the row of stalls in Bernau, near Berlin.
Nestled in an alleyway behind a big chain supermarket, the food bank sells at greatly reduced prices groceries donated by supermarkets, as well as cheap prepared meals.
Here, customers can pick up a full trolley of food for around 30 euros (around $32).
For Washah, that means bread, butter and her favourite sandwich filling, sausage — "which used to cost 99 cents ($1.02) but now sometimes costs more than two euros".
Driven by the war in Ukraine, inflation in Germany soared to 7.9 percent in May — its highest level since reunification in 1990, with food prices among those worst affected.
Demand for food banks across the country has increased "significantly" since the start of the year and doubled in some areas, according to a spokeswoman for the Tafel food bank network.
There are around 1,000 such schemes in Germany, run by volunteers and available to customers on a means-tested basis. 
Groceries, while donated, are still sold rather than given away free to the customers as the Tafel has to cover running costs, including rents and electricity. The organisation too has had to put up prices because their running costs have risen.
"It's not just one product," said 69-year-old pensioner Peter Behme. "All the prices are going up."
– Poverty line –
In a bid to ease the pressure on squeezed finances, the government has lowered taxes on fuel, drastically slashed the cost of public transport and promised all taxpayers a one-off payment of 300 euros.
But Behme remains unimpressed. "I don't know where the government help is going," he said.
Even the food banks themselves are feeling the effects of the massive inflation.
"We have had to raise some prices by 20 or 50 cents because we need money to replenish our stocks," said Malina Jankow, manager of the Bernau food bank.
Along with pensioners and unemployed people, the queues are now also filling up with Ukrainian refugees.
Anna Dec, a 35-year-old hospital worker, has come to Bernau with two Ukrainian women who are staying in her home and currently each receiving 449 euros a month in benefits.
"They have to pay for water, energy, food, hygiene products… That's almost nothing," she said.
Overwhelmed by the influx of customers, some food banks in Germany have had to turn away new arrivals or ration the food they distribute.
"We have been asking the government for a long time for a law to force supermarkets to give away their unsold food," said Norbert Weich, 72, chairman of the food bank.
Some 16 percent of Germans, or more than 13 million people, were living below the poverty line in 2020, according to a study by the charity Deutscher Paritaetische Gesamtverband, published in December 2021.
"The federation of food banks has a resolution: as soon as we are no longer needed, we will disband," said Weich. "But I don't think it will be in my lifetime."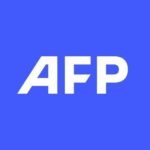 With 2,400 staff representing 100 different nationalities, AFP covers the world as a leading global news agency. AFP provides fast, comprehensive and verified coverage of the issues affecting our daily lives.