'Like family': Japan's virtual YouTubers make millions from fans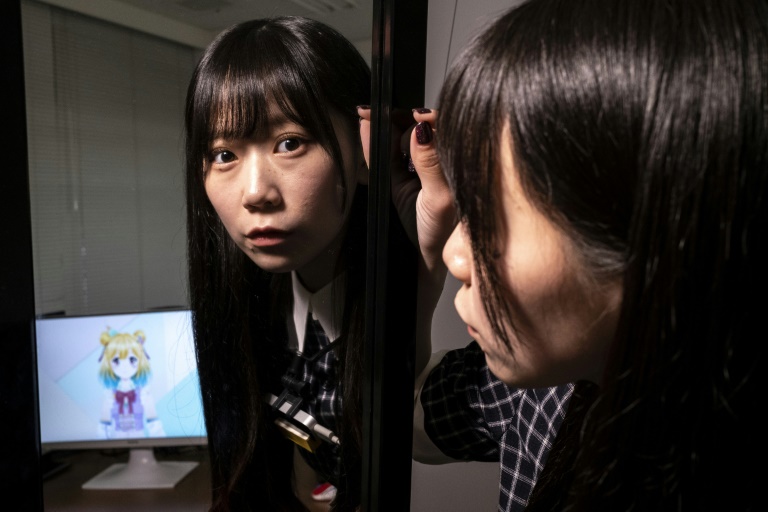 Mayu Iizuka sheds her soft-spoken personality and starts cackling, screaming and waving wildly in a makeshift studio in Tokyo as her avatar appears on a livestream before hundreds of fans.
Virtual YouTubers like Iizuka, who voices and animates a character called Yume Kotobuki, have transformed a niche Japanese subculture into a thriving industry where top accounts can rake in more than a million dollars a year.
The videos are designed to make fans feel they are interacting directly with their favourite animated idols — with viewers sometimes paying hundreds of dollars to have a single comment highlighted on a livestream.
"When I'm playing video games on my channel and succeed at something, my fans congratulate me" and pay tips "as a way to show their support and appreciation", Iizuka told AFP.
The 26-year-old uses a laptop, webcam and a motion sensor worn around her neck to appear on screen as Yume, whose facial expressions are controlled by a producer.
With her squeaky voice, short skirt and huge purple eyes, Iizuka's avatar follows a popular model for "VTuber" characters, which often resemble the hyper-feminine heroines of Japanese anime.
Since emerging about five years ago, the VTuber world has grown quickly, with about 16,000 active streamers globally, according to data firm User Local, and growing fanbases on other platforms like TikTok and gaming site Twitch.
Regional governments in Japan have used them for promotion, and "The Batman" stars Robert Pattinson and Zoe Kravitz even gave a recent interview to a top Japanese VTuber.
– Super Chat –
VTubers generate money in ways similar to traditional livestreamers, including through YouTube's "Super Chat" system, where the more a fan shells out, the more attention is drawn to their comments.
In fact, the world's nine top-earning YouTube accounts for "Super Chat" last year were all VTubers.
All nine are affiliated with one Tokyo-based talent agency, and each earned between $700,000 and $1.7 million from the cash gifts, according to data analysis site Playboard.
Most fans spend only a few hundred yen ($1) per comment, but the most dedicated sometimes splurge 50,000 yen ($400) to post impassioned missives to their virtual idols.
Kazuma Murakami, a 30-year-old car parts inspector, has been known to spend 10,000 yen to get his comments highlighted in red and seen by his favourite VTuber.
"I really want her to notice I'm here again, visiting her channel," Murakami told AFP.
Another VTuber fan, who asked to be identified only by his first name, Kazumi, has adorned his tiny one-room apartment near Tokyo with posters, framed pictures and keyrings featuring his favourite character, Mio Ookami.
The 30-year-old computer engineer spends time after work and on weekends immersing himself in Mio's videos and crafting digital illustrations of the black-haired "wolf girl".
"I dedicate five, or maybe 10 hours to thinking just about her," he said.
"She is like family to me."
That devotion, and the willingness of fans to pay big money, is linked to the way other fan subcultures function in Japan, said Noriyuki Nagamatsu, a digital business specialist at advertising firm D.A. Consortium.
"Super Chat is essentially an extension of a longstanding culture where idol and anime fans try to support their 'oshi', or favourite, by splurging on their merchandise," he told AFP.
"It's also a way of winning attention from their beloved and feeling superior to fellow fans."
– Human 'soul' –
VTubers usually keep the person behind the character — often referred to as their "soul" — out of the picture, and like many fans, Kazumi says his love is directed towards Mio the avatar, not whoever plays her.
But the line between virtual and real can become blurred.
A Japanese court recently ruled in favour of a VTuber actor who argued that online slander against her character amounted to an attack on her.
Virtual YouTubers can "transcend gender, age or physique… but what's important is that there's a real person there who is speaking and reads the comments in real life," said Kazuhito Ozawa, the plaintiff's lawyer.
For Iizuka, a professional voice actress, making the rare decision to reveal her identity after four years of making videos as Yume was nerve-wracking.
"Part of me was afraid that fans of Yume, who has these big, shiny eyes and a perfect belly, might be disappointed to find out what the 'real' person inside looks like," she said.
But "so far the response from fans has been very kind".
And the more outspoken, vivacious personality of Yume's virtual self is even gradually rubbing off on Iizuka, she said.
"I used to baulk at speaking publicly, but Yume is such an experienced livestreamer that my identity as her has been helping me speak more confidently."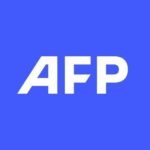 With 2,400 staff representing 100 different nationalities, AFP covers the world as a leading global news agency. AFP provides fast, comprehensive and verified coverage of the issues affecting our daily lives.
Russia's plastic surgery sector feels pinch from western sanctions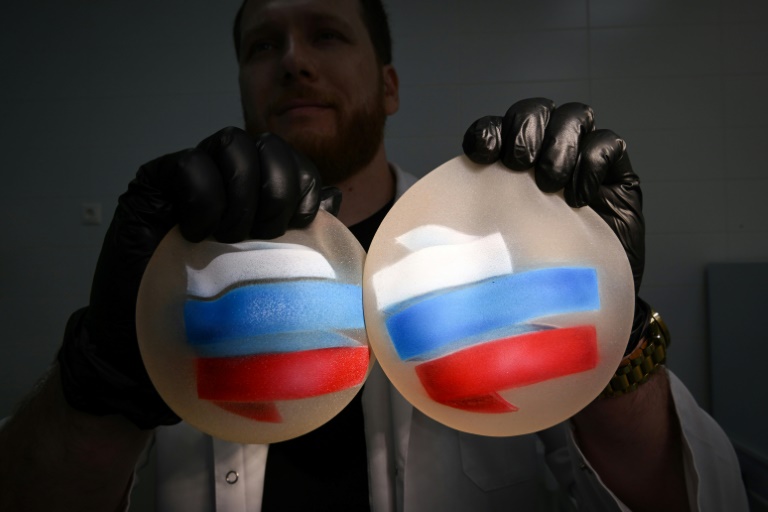 When it comes to looking good, Russian women are happy to splash out, even on a bit of nip-and-tuck plastic surgery.
But Western sanctions in the wake of Russia's military intervention in Ukraine mean that supplies of products such as botox and breast implants — largely imported from countries such as the United States and Germany — could become increasingly hard to get hold of. 
Anastasia Yermakova, 37, is worried: she had her last injection of botox (botulinum toxin) in February to reduce facial wrinkles.
"My beautician assures us that she still has stocks of botox," she told AFP.
"But I worry," she said, arguing that local botox replacements are of inferior quality. 
Russia ranks ninth globally in the number of aesthetic procedures carried out annually — 621,600 in 2020, according to the International Society of Aesthetic Plastic Surgery. 
And the Russian aesthetic medicines sector was worth $969 million in 2021, up two percent from the year before, according to the Russian consultancy Amiko.
Soon after President Vladimir Putin sent troops into Ukraine on February 24, US drugmaker AbbVie, which is behind the wrinkle treatment Botox, withdrew from the flourishing Russian market over what it called "tragic events" in Ukraine. 
As a result, Botox stocks are "melting", Yuliya Frangulova, co-founder of the National Association of Aesthetic Medicine Clinics, told AFP.
Frangulova said it is "causing concern of clinic managers accustomed to using this reference product".
– 'Say goodbye to fillers' –
"In March, we saw a panic among patients, doctors and suppliers," said Oksana Vlasova, director of development at the Grandmed beauty clinic in Russia's second city Saint Petersburg. 
"The demand exploded, the stocks of botox were emptying."
In April and May, there were no botox imports at all, said Nikolay Bespalov of RNC Pharma which analyses the Russian pharmaceutical market. 
He hopes supplies could resume "towards the end of the summer."
Russians are also running out of some Western-made face fillers, in particular injections of hyaluronic acid to plump up lips — a very popular procedure in the country. 
"We are also forced to say goodbye" to fillers from AbbVie, Vlasova said, hoping that European producers can fill in the gap.
It is also getting harder to get breast implants — due to a lack of Russian producers. 
All breast implants in Russia are imported, with 60 percent coming from the United States and 13 percent from Germany, according to industry estimates.
The sanctions do not target the supply of implants, but the disrupted logistics and other factors affected both breast reconstruction and aesthetic operations.
In March, prices of implants rose threefold, before stabilising at a level 20 percent higher than before the start of Moscow's military intervention in Ukraine, plastic surgeon Evgeny Dobreikin told AFP.
– Patriotic breasts –
Alexander Saversky, president of the League of Patient Advocates, fears that cheap but potentially dangerous products could soon start arriving in clinics, recalling the scandal of the French firm PIP's poor quality breast implants. 
Saversky predicted that the problems will soon apply to the rest of the health industry. 
"In a few months, the shortages of medical equipment in Russia, 80 percent of which is imported from abroad, will be critical," he said.
Soaring inflation and uncertain future also create problems for beauty professionals, as Russians have begun to tighten their belts.
In Saint Petersburg, Vlasova has already seen a drop in her clientele.
"The population's income has gone down," she said.
"People are reducing their expenses." 
But in the midst of dark times, plastic surgeon Dobreikin sees an opportunity.
He wants to win new clients with patriotic themes. 
In late May, he floated the idea of "RosGrud" (Russian Breasts) implants, which instead of being translucent are in the colours of the Russian flag or military fatigues. 
One of his clients, Nastella Sokolova, a 28-year-old designer, is enthusiastic. 
"It's my way of defending my homeland," she said.
The surgeon is now looking to find a supplier abroad who is willing to create such implants for him.
Dobreikin warns wits against mocking his project, alluding to harsh penalties introduced in the country for anyone criticising the army. 
"Perhaps those who are against our patriotic implants are also against our country?"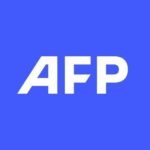 With 2,400 staff representing 100 different nationalities, AFP covers the world as a leading global news agency. AFP provides fast, comprehensive and verified coverage of the issues affecting our daily lives.
Sri Lanka hikes interest rates, warns trouble ahead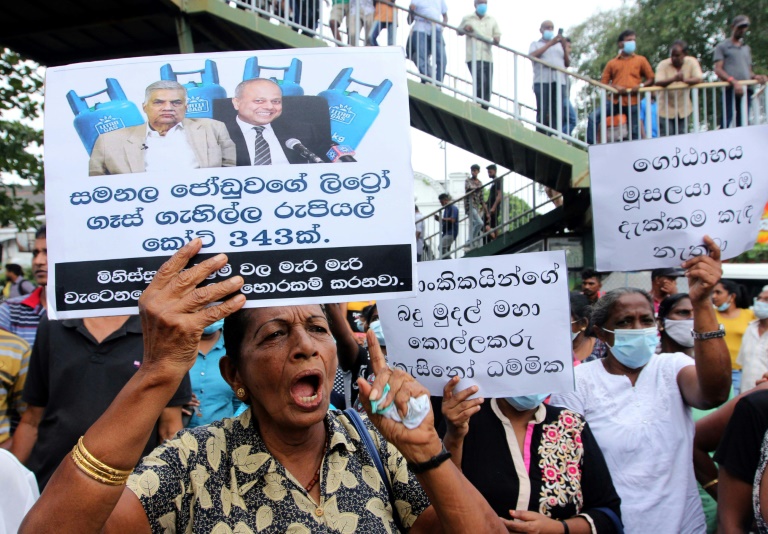 Cash-strapped Sri Lanka raised interest rates one percentage point Friday, the second sharp hike in three months, as the central bank warned of 80 percent inflation and a painful recession.
The Central Bank of Sri Lanka ramped up its benchmark deposit and lending rates to 14.5 percent and 15.5 percent respectively, after data showed inflation soared to a record 54.6 percent last month.
Officials said the hike was aimed at containing runaway prices, which were forecast to rise 80 percent by year's end, and reduce any build-up of demand pressures in the shattered economy.
Acute shortages of food and fuel, alongside lengthy electricity blackouts, have led to months of widespread anti-government demonstrations calling for President Gotabaya Rajapaksa's resignation.
The central bank said the economy could go into a recession this year, having grown 3.7 percent last year and contracted 3.6 percent in 2020.
Prime Minister Ranil Wickremesinghe told parliament the economy could shrink as much as 7.0 percent.
The bank said economic activity in the second quarter of this year had been severely affected by electricity and fuel shortages, while all non-essential offices and schools have been told to shut in a bid to reduce commuting and save scarce energy.
The country is officially out of petrol and diesel, while fresh supplies are at least two weeks away.
The government defaulted on its $51 billion foreign debt in April and is negotiating a possible bailout with the International Monetary Fund.
"Significant progress has been made with respect to negotiations with the IMF towards reaching a staff-level agreement on the Extended Fund Facility (EFF) arrangement in the near term," the central bank said.
It added that negotiations were also underway with several bilateral and multilateral partners to secure bridging financing.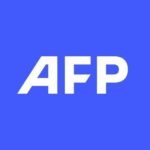 With 2,400 staff representing 100 different nationalities, AFP covers the world as a leading global news agency. AFP provides fast, comprehensive and verified coverage of the issues affecting our daily lives.
Recession fears drag on euro and crude, Asian markets mixed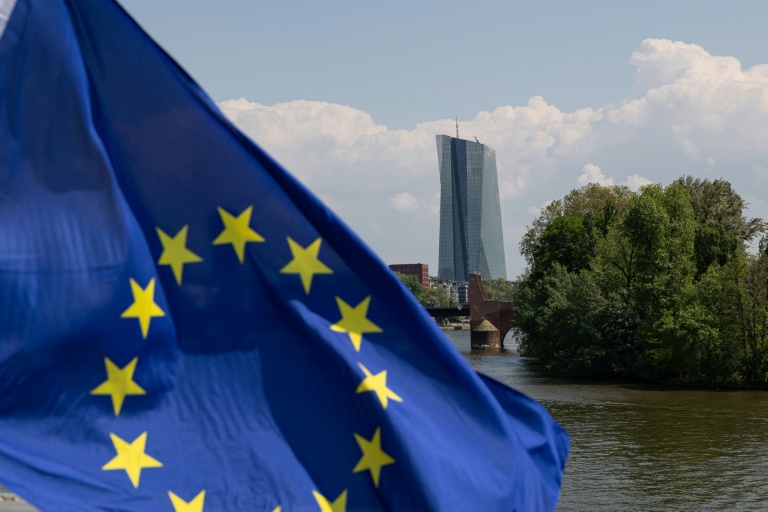 Crude extended the week's losses Thursday, while the euro struggled to recover from 20-year lows and equities were mixed as recession fears continued to cast a pall across trading floors.
Expectations for a contraction in some of the world's leading economies, including China, where a new Covid-19 flare-up has generated angst, have increased in recent weeks owing to central bank interest rate hikes aimed at taming decades-high inflation.
The surge in inflation has been caused by soaring energy costs and rising post-lockdown demand, but observers said concerns about a contraction — along with signs that consumers were being put off by high prices — were weighing on the oil market.
Both main contracts were down more than one percent Thursday and have fallen about 10 percent this month. They are now below $100 for the first time since April.
Data on Wednesday showed US demand appeared to be waning as stockpiles rose, confounding expectations for a drop, while there are also some concerns that the China outbreaks — including another spike in Shanghai — could see major cities put into lockdown again.
Still, Vandana Hari, of Vanda Insights, said prices would likely rebound.
"There isn't much rational assessment going on — it's panic selling," she said. "The fears may not end but could get brushed aside when supply constraints are back to the fore. The market balance is tight."
While the drop in prices could temper inflation and give central banks some room to ease up on their rate hike cycle, the Federal Reserve remains on course for several more increases.
On Wednesday, minutes from its June policy meeting indicated officials were set for another three-quarter-point rate hike this month — after the first such lift in 28 years in June — saying they were worried "inflation pressures had yet to show signs of abating".
They also noted a need to maintain credibility among Americans, saying there was "a significant risk… that elevated inflation could become entrenched if the public began to question the resolve of the Committee".
The increases were likely to continue through to the end of the year, the minutes showed.
Despite the prospect of higher borrowing costs, Wall Street's three main indexes ended on a positive note.
But Asia struggled to pick up the baton, with the region's markets mixed.
Tokyo, Shanghai, Sydney, Seoul, Taipei and Jakarta all rose but Hong Kong, Singapore, Wellington and Manila fell.
The Fed's determination to ramp up rates has sent the dollar soaring against most other currencies, with the euro particularly under pressure due to the European Central Bank's much slower response to the spike in prices.
The single currency hit a 20-year low against the greenback this week, with fears for the eurozone economy growing as it faces a severe energy crunch owing to sanctions on Russia, while there is a possibility Moscow will cut off its gas supplies.
And while the ECB has said it will start hiking rates this month, analysts said there was a lot of uncertainty, as officials had to balance supporting the currency with avoiding a fragmentation, in which members' borrowing costs diverge too much.
Now there is a growing belief the euro will fall to parity with the dollar within weeks.
"I'm getting really worried about the recent speeches that have come out the past couple of days that show that there are a lot of concerns and a lot of disagreement" within the ECB governing council, said Vasileios Gkionakis of Citigroup.
"If the ECB wants to tame inflation and support exchange rates … then it needs to do two things: hike rates and come up with an effective anti-fragmentation mechanism," he told Bloomberg.
And Kit Juckes at Societe Generale added that the currency "remains effectively unbuyable this summer". 
"Europe's energy dependency on Russia is falling, but not fast enough to avoid recession if the (gas) pipeline is closed. If that happens, the (euro) will likely lose another 10 percent or so."
– Key figures at around 0300 GMT –
Tokyo – Nikkei 225: UP 0.7 percent at 26,298.66 (break)
Hong Kong – Hang Seng Index: DOWN 0.6 percent at 21,459.42
Shanghai – Composite: UP 0.3 percent at 3,356.82
Euro/dollar: UP at $1.0193 from $1.0186 on Wednesday
Pound/dollar: UP at $1.1937 from $1.1921 
Euro/pound: DOWN at 85.40 pence from 85.43 pence
Dollar/yen: DOWN at 135.64 yen from 135.93 yen
West Texas Intermediate: DOWN 1.0 percent at $97.54 per barrel
Brent North Sea crude: DOWN 1.1 percent at $99.54 per barrel
New York – Dow: UP 0.2 percent at 31,037.68 (close)
London – FTSE 100: UP 1.2 percent at 7,107.77 (close)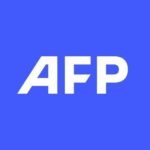 With 2,400 staff representing 100 different nationalities, AFP covers the world as a leading global news agency. AFP provides fast, comprehensive and verified coverage of the issues affecting our daily lives.