London's long-delayed commuter rail link opens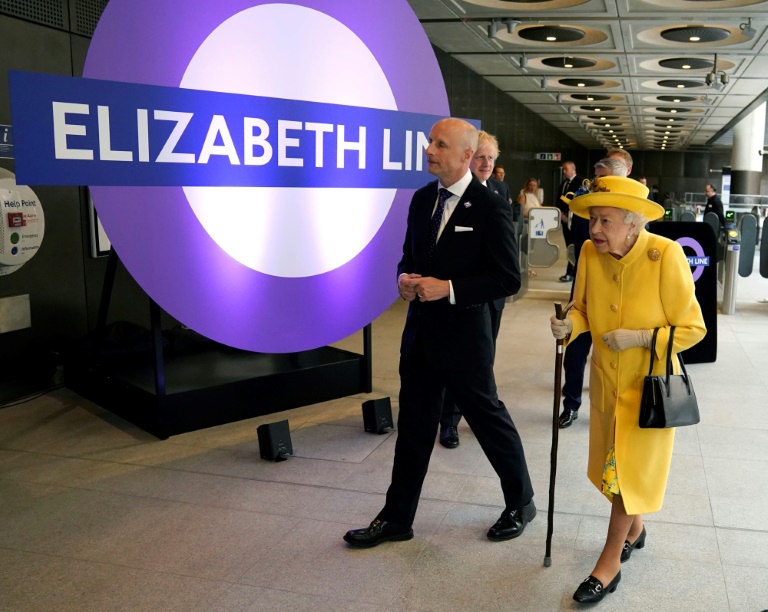 Long delayed and over budget, the Elizabeth line rail link finally opened in London on Tuesday, with hopes that the speeded up journey times will provide a much-needed economic boost.
Hundreds of people queued outside Paddington station in west London to be on the first train, which departed to cheers at 6:33 am (0533 GMT).
By 10:00 am, there had been some 130,000 journeys, operator Transport for London (TfL) said.
London Mayor Sadiq Khan was one of those on board, and told AFP that the line was a "game-changer for our country and our city".
Khan's predecessor as mayor, Prime Minister Boris Johnson, said the project is forecast to boost the UK economy by £42 billion ($52 billion, 49 billion euros).
Only one of the line's three branches has opened so far, from Paddington to Abbey Wood in southeast London.
There, commuters wanted to reap the benefits of the new line from a sprawling hinterland ill-served with fast transport links.
"I'm excited just to see how quick it actually is," said Niyana Saratatt, 45, who works in central London.
"At the moment I need to take a train, a bus and a Tube. This will cut my journey in half. Everyone's happy," she added, predicting a rise in local house prices.
– 'Great moment' –
David, in his 60s, was on one of the first trains arriving at Abbey Wood having returned from his night shift as a security guard in Farringdon, central London. 
"It's a big change, it saves me 50 percent of my time. I was very eager to get it," he said. "It's going to increase activities, socialising, friends coming to visit you."
The usual bleary-eyed rush hour was replaced — for one day at least — by wide-eyed excitement, as commuters and hordes of train enthusiasts packed the early services.
"I've been interested in the Tube for a long time," said software developer Kirk Northrop, 37. 
"Something like this, that's been 35 years in the planning and 15 years in the making, it's nice to finally see it come to realisation. 
"It's not often you can celebrate a massive engineering feat."
Commuters snapped on their camera phones inside the vast new stations, marked by curving walls and spacious ticket halls.
"It's a great moment for the city, very exciting," said Italian student Salvatore Ingenito, 20, who got up at 5:00 am to see the first train depart. 
"Paddington is absolutely ravishing."
Disability rights campaigner Brendan Taylor, 18, said the stations' step-free access would also be a "game changer" for those, like himself, in wheelchairs.
"Say I wanted to go from Paddington to Westminster, because the Tube is so inaccessible… it would take me about an hour and a half," he explained.
"When Bond Street opens it will take me about 15 minutes."
– Costs balloon –
Sections from Shenfield, east of London to Liverpool Street and Heathrow Airport and Reading, west of the capital, to Paddington will open by May next year.
Trains are currently scheduled to run from 6:30 am to 11:00 pm Monday to Saturday, with a Sunday service expected to start later this year.
The line, named after Queen Elizabeth II, is projected to carry up to 200 million passengers a year, adding 10 percent more capacity to London's transport network.
"It's not just fit for Her Majesty the Queen, it's fit for Londoners, fit for Brits, fit for tourists," mayor Khan told reporters.
Work started on the project back in 2009 and was initially called Crossrail. It was originally due to open in 2018.
But it was hit by problems with construction and complex signalling systems. Costs ballooned to £18.9 billion — some £3 billion over budget.
"Bringing the railway together, integrating all the complicated systems was always going to be a challenge. It was a challenge," said Elizabeth Line director Howard Smith.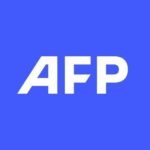 With 2,400 staff representing 100 different nationalities, AFP covers the world as a leading global news agency. AFP provides fast, comprehensive and verified coverage of the issues affecting our daily lives.
Asian markets rise as recession talk tempers rate hike expectations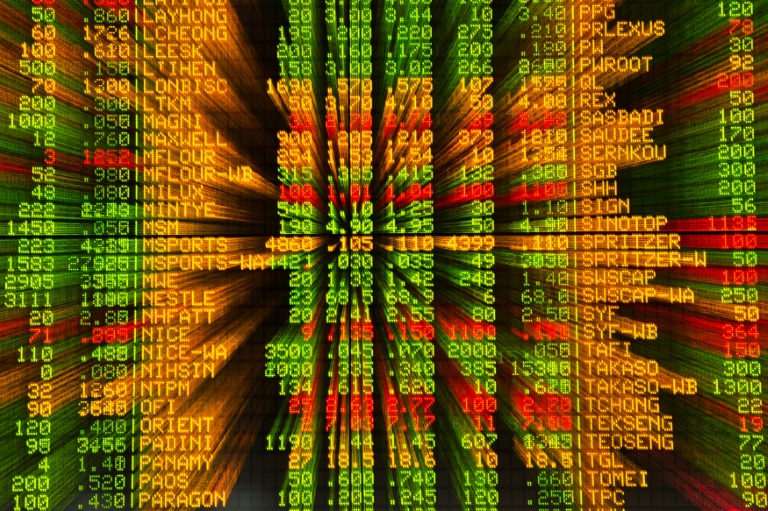 Stocks rose in Asia on Friday following another rally on Wall Street as investors try to process central bank moves to fight soaring inflation with the growing possibility that those measures will induce a recession.
Global markets have been thrown into turmoil for months by a perfect storm of crises that have left observers predicting a sharp contraction, including the Ukraine war, China's lockdown-induced economic troubles, supply chain snarls and spiking energy costs.
Expectations that the Federal Reserve and other central banks will have to keep lifting rates have left many traders fretting that the pain could go on for some time, with sovereign bond yields — key gauges to future rates — continuing to climb.
This week Fed boss Jerome Powell told lawmakers a recession was "certainly a possibility" and suggested officials were ready to press on with big rate hikes, following a three-quarter point lift this month.
However, analysts said speculation that a recession is on the way has helped push yields down in recent days and led traders to scale back their expectations for the length of rate hikes.
Demand concerns have also helped send oil prices — a key driver of inflation — lower with both main contracts around 15 percent over the past week.
Added to the mix this week are comments from President Xi Jinping suggesting an end to China's tech crackdown as well as possible new measures aimed at boosting the economy.
"As we have been saying for some time now, for stocks to return to any semblance of form, it would likely require an unlikely upbeat mix of a seamless China growth recovery, a top in US bond yields, and much softer oil prices," said Stephen Innes at SPI Asset Management.
"While a tall order and still a near-term unlikely combination scenario, the fall in commodity prices, especially oil, should be music to the Fed's ears, so some could be ticking one or two of those boxes off."
In early Asia trade investors took their cue from Wall Street, where all three main indexes closed with healthy gains, including a more than one percent advance on the Nasdaq.
Hong Kong, Tokyo, Shanghai, Sydney, Seoul, Singapore, Taipei, Manila and Jakarta were well up.
Markets are negotiating "a fraught transition from 'front-loaded' synchronised tightening towards demand destruction and peak 'price-pressure'," Citigroup Inc. strategists William O'Donnell and Edward Acton wrote in a note.
– Key figures at around 0230 GMT –
Tokyo – Nikkei 225: UP 0.7 percent at 26,362.24 (break)
Hong Kong – Hang Seng Index: UP 1.1 percent at 21,499.82
Shanghai – Composite: UP 0.7 percent at 3,343.83
Dollar/yen: DOWN at 134.84 yen from 134.94 yen late Thursday
Pound/dollar: UP at $1.2277 from $1.2259
Euro/dollar: UP at $1.0533 from $1.0526
Euro/pound: DOWN at 85.78 pence from 85.80 pence
West Texas Intermediate: UP 0.1 percent at $104.34 per barrel
Brent North Sea crude: DOWN 0.1 percent at $110.05 per barrel
New York – Dow: UP 0.6 percent at 30,677.36 (close)
London – FTSE 100: DOWN 1.0 percent at 7,020.45 (close)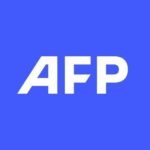 With 2,400 staff representing 100 different nationalities, AFP covers the world as a leading global news agency. AFP provides fast, comprehensive and verified coverage of the issues affecting our daily lives.
Major US banks can weather severe economic downturn: Fed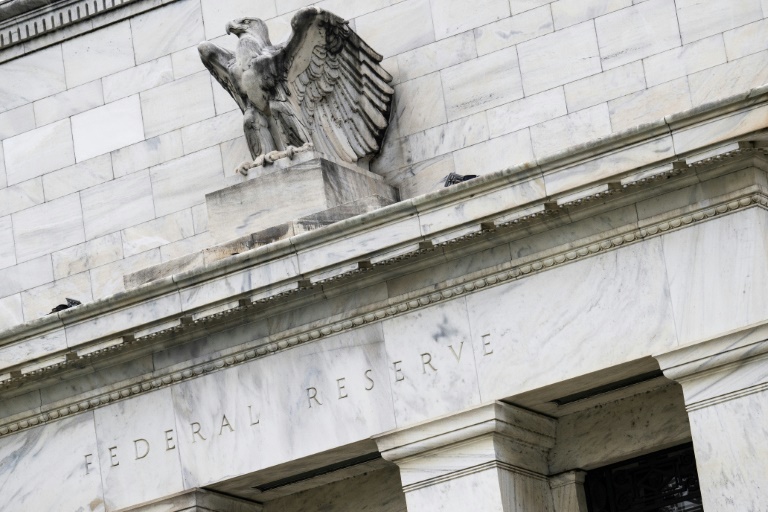 The largest banks operating in the US market have sufficient resources to withstand a severe economic downturn and continue providing financing to American families and firms, the Federal Reserve said Thursday.
The Fed subjected 33 banks to its annual "stress test" exercise, to gauge whether they would be able to weather a steep global recession.
In the hypothetical crisis, financial markets plummet, commercial real estate and corporate debt markets face substantial strain, US unemployment reaches 10 percent and the economy contracts by 3.5 percent.
The results "showed that banks continue to have strong capital levels, allowing them to continue lending to households and businesses during a severe recession," the Fed said. 
The scenario for this year's test was even bleaker than the one used last year, but the outcome was the same, showing all the banks would maintain a sufficient "cushion" despite total projected losses of $612 billion, according to the report.
"Despite the larger post-stress decline this year… capital ratios remain well above the required minimum levels throughout the projection horizon" of nine quarters, the report said.
The stress tests, implemented in the wake of the 2008 global financial crisis, apply to banks with at least $100 billion in total assets, including the top tier designated as "global systemically important banks."
Smaller banks are only subjected to the stress tests every two years, so the results are not directly comparable to 2021, which tested 23 institutions.
Among the banks examined in both years, there were an additional $50 billion in losses under the tougher scenario, a Fed official told reporters.
However, the official stressed that the dire case applied is only hypothetical and not a forecast.
With the results in hand, banks can announce any plans for dividend payments and share buybacks starting Monday at 2030 GMT, the official said.
The Fed ordered limits to such distributions in June 2020 as the coronavirus pandemic caused a sharp economic downturn, but relaxed the restrictions in December 2020 before removing them following last year's tests.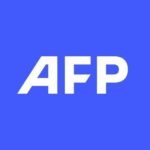 With 2,400 staff representing 100 different nationalities, AFP covers the world as a leading global news agency. AFP provides fast, comprehensive and verified coverage of the issues affecting our daily lives.
Apple, Android phones targeted by Italian spyware: Google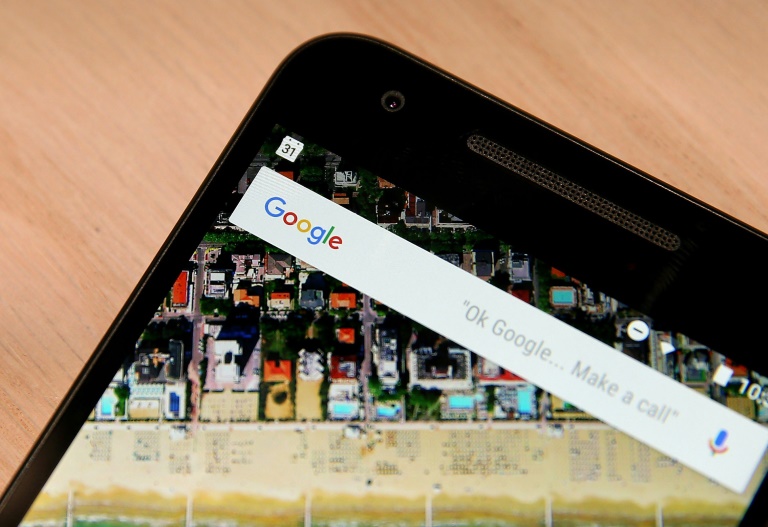 An Italy-based firm's hacking tools were used to spy on Apple and Android smartphones in Italy and Kazakhstan, Google said Thursday, casting a light on a "flourishing" spyware industry.
Google's threat analysis team said spyware made by RCS Lab targeted the phones using a combination of tactics including unusual "drive-by downloads" that happen without victims being aware.
Concerns over spyware were fueled by media outlets reporting last year that Israeli firm NSO's Pegasus tools were used by governments to surveil opponents, activists and journalists.
"They claim to only sell to customers with legitimate use for surveillanceware, such as intelligence and law enforcement agencies," mobile cybersecurity specialist Lookout said of companies like NSO and RCS.
"In reality, such tools have often been abused under the guise of national security to spy on business executives, human rights activists, journalists, academics and government officials," Lookout added.
Google's report said the RCS spyware it uncovered, and which was dubbed "Hermit", is the same one that Lookout reported on previously.
Lookout researchers said that in April they found Hermit being used by the government of Kazakhstan inside its borders to spy on smartphones, just months after anti-government protests in that country were suppressed.
"Like many spyware vendors, not much is known about RCS Lab and its clientele," Lookout said. "But based on the information we do have, it has a considerable international presence."
– Growing spyware industry –
Evidence suggests Hermit was used in a predominantly Kurdish region of Syria, the mobile security company said.
Analysis of Hermit showed that it can be employed to gain control of smartphones, recording audio, redirecting calls, and collecting data such as contacts, messages, photos and location, Lookout researchers said.
Google and Lookout noted the spyware spreads by getting people to click on links in messages sent to targets.
"In some cases, we believe the actors worked with the target's ISP (internet service provider) to disable the target's mobile data connectivity," Google said.
"Once disabled, the attacker would send a malicious link via SMS asking the target to install an application to recover their data connectivity."
When not masquerading as a mobile internet service provider, the cyber spies would send links pretending to be from phone makers or messaging applications to trick people into clicking, researchers said.
"Hermit tricks users by serving up the legitimate webpages of the brands it impersonates as it kickstarts malicious activities in the background," Lookout researchers said.
Google said it has warned Android users targeted by the spyware and ramped up software defenses. Apple told AFP it has taken steps to protect iPhone users.
Google's threat team is tracking more than 30 companies that sell surveillance capabilities to governments, according to the Alphabet-owned tech titan.
"The commercial spyware industry is thriving and growing at a significant rate," Google said.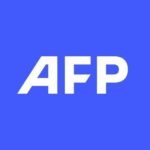 With 2,400 staff representing 100 different nationalities, AFP covers the world as a leading global news agency. AFP provides fast, comprehensive and verified coverage of the issues affecting our daily lives.