Lufthansa optimistic for 2022 as tourist demand bounces back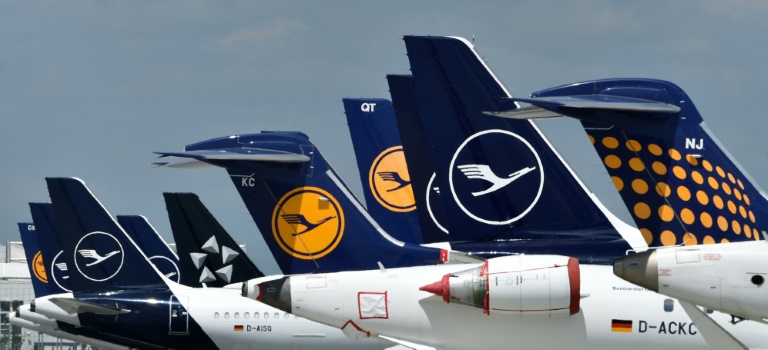 German national carrier Lufthansa on Thursday said it slashed its losses in the first quarter and set its sights on a record summer for tourist traffic as demand recovers from the pandemic. 
The airline group's net loss over the first three months of 2022 came to 584 million euros ($620 million), down from one billion euros in the same quarter last year.
The improved result was due in part to the rise in air traffic as coronavirus-related restrictions were rolled back in many countries and fears over the Omicron variant ebbed.
The number of passengers on Lufthansa flights "more than quadrupled" in the first quarter to 13 million, from three million in 2021, when travel restrictions in many markets were more severe.
"New bookings are increasing from week to week," Lufthansa CEO Carsten Spohr said in a statement, with demand rising particularly strongly among leisure travellers. 
"We are expecting strong growth in the summer and probably more holiday-makers than ever before," Spohr said in a press conference.
For business travel, the recovery was slower, with the group expecting traffic to reach "around 70 percent" of its pre-coronavirus level by the end of the year, the group said in a statement.
In all, Lufthansa expected to offer "around 75 percent" of its pre-crisis capacity over the year.
– 'On track' –
Lufthansa's cargo division had a "record result" in the first quarter, the carrier said, as demand for freight remained high amid turmoil in global supply chains. 
The segment recorded an operating result — a key measure of underlying profitability — of 495 million euros, up from 315 million euros in the first quarter of 2021.
Europe's largest airline group — which includes Eurowings, Austrian, Swiss and Brussels Airlines — struggled at the outbreak of the pandemic and was saved from bankruptcy by a government bailout.
But business has picked up and Lufthansa said last November it had repaid the nine-billion-euro loan it had received from the government. 
The group was now "on track" to make a positive operating profit in the second quarter and over the year, chief financial officer Remco Steenbergen said at a press conference.
Nonetheless, the group would not include the target in its official guidance because of the "extremely volatile" price of fuel, a factor outside Lufthansa's control.
The surge in energy costs, driven by the Russian invasion of Ukraine, was "too high to be offset by additional cost reductions", Steenbergen said, concluding that "ticket prices will have to rise".
Shell profit up as high oil prices offset Russia hit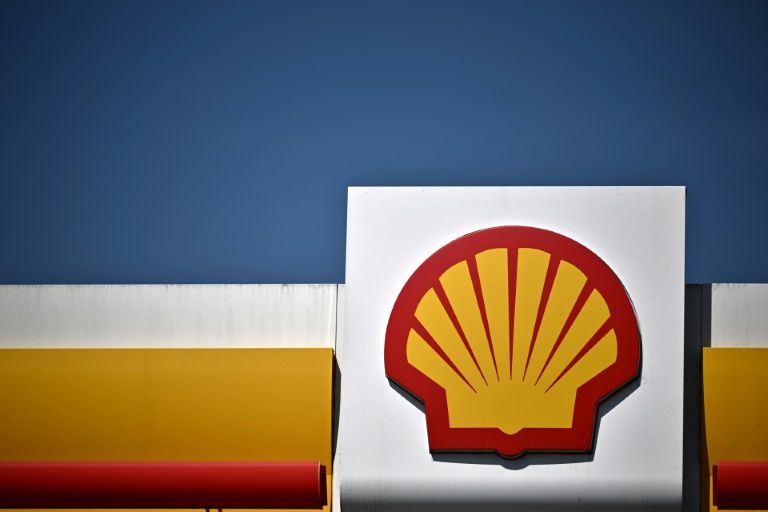 British energy giant Shell on Thursday logged soaring first-quarter net profit as surging oil prices offset a sizeable charge linked to its Russia exit.
Profit after tax leapt 26 percent to $7.1 billion (6.7 billion euros) from a year earlier, Shell said in a statement.
While the group took a $3.9-billion charge on its exit from Russia after Moscow invaded Ukraine, it saw lower costs elsewhere.
Underlying earnings spiked almost three-fold to a quarterly record of $9.1 billion, sparking fresh calls in Britain for a windfall tax on energy majors.
UK consumers are enduring a cost-of-living crisis caused by the highest rate of inflation in decades, also as economies reopen from pandemic lockdowns.
Prime Minister Boris Johnson, who faces a key mid-term test in local elections Thursday, has dismissed calls for a windfall levy on oil giants, arguing it would slow their efforts to invest in cleaner energy.
Yet environmental campaigners and opposition politicians are calling for a one-off tax to ease household budgets and curb reliance on fossil fuels.
– Windfall tax –
"A windfall tax on these unexpected record profits of unimaginable sums would be the fastest and fairest way to ease pressure on households feeling the pinch and reduce our dependence on oil and gas, which is the root cause of the cost of living crisis," said Greenpeace UK's Philip Evans.
Shell added Thursday that revenues rallied 51 percent to $84.2 billion in the first three months of the year.
Oil prices have surged in recent months on concerns over tight supplies following the invasion of Ukraine by major oil and gas producer Russia.
"The war in Ukraine is first and foremost a human tragedy, but it has also caused significant disruption to global energy markets and has shown that secure, reliable and affordable energy simply cannot be taken for granted," noted chief executive Ben van Beurden.
"The impacts of this uncertainty and the higher cost that comes with it are being felt far and wide."
The London-listed group last month flagged it would take a hit of between $4 billion and $5 billion in the first quarter as a result of impairment from assets and additional charges relating to its Russian activities.
Shell announced in late February that it would sell its stakes in all joint ventures with Russian state energy giant Gazprom after the Kremlin launched its assault on Ukraine.
– Share buyback –
The company then decided in March to withdraw from Russian gas and oil in line with UK government policy.
Britain, which is far less dependent than the rest of Europe on Russian energy, plans to phase out oil imports by the end of 2022 and eventually stop importing its gas. 
Shell's British rival BP on Tuesday booked its biggest-ever quarterly loss, at $20.4 billion, after a mammoth $25.5 billion charge on its Russian withdrawal.
However, BP also logged record-high underlying profits for the first quarter on high oil prices.
Shell has meanwhile begun the second tranche of its $8.5-billion share buyback unveiled in February.
The group's share price rallied 3.1 percent to £22.95 in morning deals on London's rising stock market.
"The recovery in energy prices from the depths of the pandemic had already allowed Shell to reduce net debt and begin a renewed focus on shareholder returns," said Interactive Investor analyst Richard Hunter
World oil prices rocketed close to $140 per barrel in early March, although they have since fallen back to around $100.
Both BP and Shell had suffered vast losses in 2020 as the coronavirus pandemic slashed energy demand and prices.
Turkey inflation spirals to nearly 70 percent in April
Turkey's official inflation rate spiralled to nearly 70 percent in April, data showed on Thursday, posing a huge challenge to President Recep Tayyip Erdogan, whose unconventional economic policies are often blamed for the economic turmoil. 
The consumer price index rose by 69.97 percent year-on-year in April compared with 61.14 percent in March, the national statistics agency said.
Erdogan insists that sharp cuts in interest rates are needed to bring down soaring consumer prices, flying in the face of economic orthodoxy. 
The collapse of the lira has pushed up the cost of energy imports and foreign investors are now turning away from the once-promising emerging market. 
Russia's invasion of Ukraine and the coronavirus pandemic have exacerbated the energy price spikes and production bottlenecks.
Turkey's annual inflation rate — the highest since Erdogan's ruling AKP party stormed to power in 2002, is largely linked to his unconventional economic thinking, analysts say. 
Erdogan has put pressure on the nominally independent central bank to start slashing interest rates. 
In April, the bank kept its benchmark interest rate steady for the fourth consecutive month, bowing to the pressure despite high inflation. 
The biggest price increases in April were for the  transport sector, standing at 105.9 percent, while the prices of food and non-alcoholic drinks jumped 89.1 percent.
– 'Fleeting trend' –
Treasury and Finance Minister Nureddin Nebati on Monday brushed aside concerns, saying that the current inflationary trend was fleeting and would "not spread over the long term and be permanent". 
"We will increase the welfare and purchasing power of our citizens over the past level," he said.
Turkey has cut taxes on some goods and offered subsidies for some electricity bills for vulnerable households but even this has failed to stem inflation.
The Turkish currency has lost 44 percent of its value against the dollar last year and more than 11 percent since the start of January. 
Erdogan's government has responded by using state banks to buy up liras in a bid to cut the currency's losses. 
There is also speculation that the central bank sells dollars to stem the lira's slide through back channels. 
Former deputy general manager of Turkey's state bank Ziraat shared information he received from the banking circles, Turkish media reported. 
"The central bank sells $2.5-3 billion a week through public banks," he was quoted as saying this week. 
Erdogan, who faces a crucial presidential vote next year, has also shifted policy to mend broken alliances with cash-rich Gulf states to draw financial support. 
Last week, he visited Saudi Arabia in a bid to reset relations since the 2018 killing of Riyadh critic journalist Jamal Khashoggi in the kingdom's consulate in Istanbul. 
Erdogan said his government agreed with Saudi Arabia to "reactivate a big economic potential". 
TikTok to launch ad revenue-sharing program for creators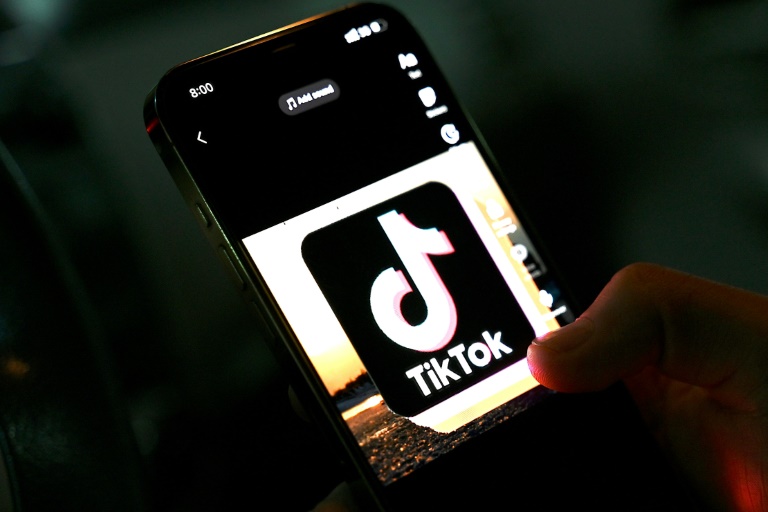 TikTok on Wednesday announced an ad revenue-sharing program with the social media platform's most prominent creators, moving closer to a model already used by its competitors.
The short-video format app has become wildly popular in recent years with more than a billion active users globally, but has been criticized for not providing a way for creators to effectively monetize content.
Under the new TikTok Pulse program, companies can place their ads next to user content in specific categories, including health, fashion, cooking, gaming and others — and creators will get a cut.
"We will begin exploring our first advertising revenue share program with creators, public figures and media publishers," the company, a subsidiary of Chinese tech firm ByteDance, said in a statement.
"We're focused on developing monetization solutions in available markets so that creators feel valued and rewarded on TikTok." 
Only accounts with at least 100,000 subscribers will be eligible for the first phase of the program, TikTok said.
The firm's North America General Manager Sandie Hawkins told tech website The Verge that Pulse will roll out in the United States in June, and that approved creators will get a 50 percent cut of ad revenue.
In 2021, TikTok generated an estimated 4.6 billion dollars in revenue, according to industry publication Business of Apps.
That figure is more than double the previous year's revenue, but remains roughly on par with competitor Snapchat, which has about 300 million daily users, according to Snapchat's data. 
Other major social networks that focus on video, such as YouTube, Instagram and Snapchat, have already implemented revenue-sharing systems.