Maker of rifle used in Texas massacre to skip NRA convention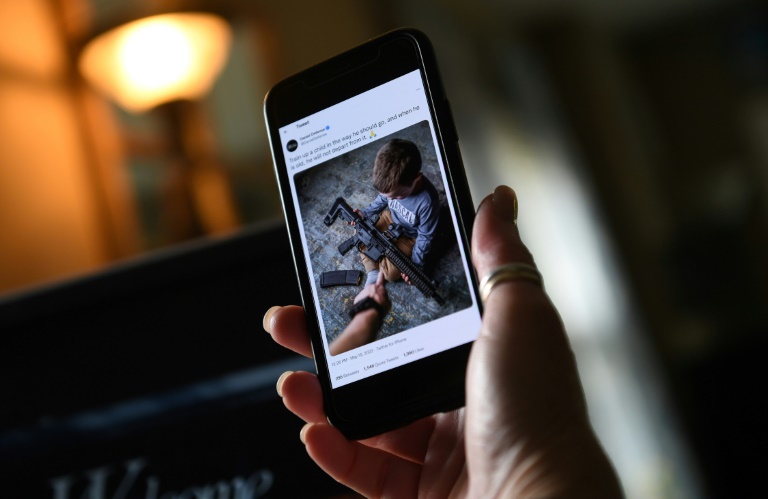 Daniel Defense, the manufacturer of the assault rifle used in the Uvalde school shooting in Texas, said Thursday it will not attend a convention this week in the state of the powerful National Rifle Association gun lobby.
"Daniel Defense is not attending the National Rifle Association ("NRA") meeting due to the horrifying tragedy in Uvalde, Texas where one of our products was criminally misused," the company told AFP.
"We believe this week is not the appropriate time to be promoting our products in Texas at the NRA meeting," it said.
The convention will be held in Houston, Texas from May 27-29. The NRA has been instrumental in preventing the passage of stricter firearms regulations in the United States.
Daniel Defense previously promised its full cooperation with the investigation into the Tuesday massacre, in which 19 young children and two teachers were killed.
"Our thoughts and prayers go out to the families and community devastated by this evil act," it said.
A week before the shooting, the company tweeted an image of a young boy sitting on the floor with an assault rifle across his legs, as an adult points a finger toward the weapon.
"Train up a child in the way he should go, and when he is old, he will not depart from it," text accompanying the picture said.
The Daniel Defense account has since been set so its tweets can only be viewed by approved followers.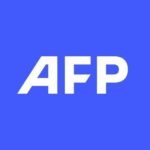 With 2,400 staff representing 100 different nationalities, AFP covers the world as a leading global news agency. AFP provides fast, comprehensive and verified coverage of the issues affecting our daily lives.
US abortion reversal spurs online data fears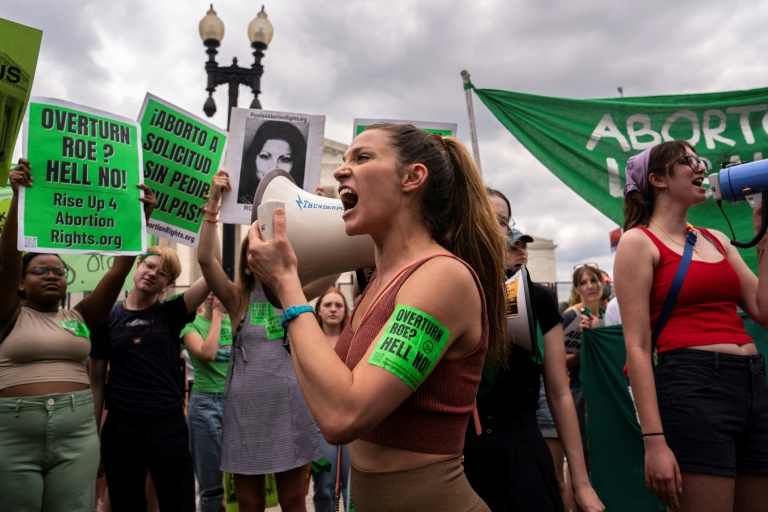 Fearing a data dragnet weaponized against women seeking abortions and those helping them, privacy groups are warning that pregnancy-related information online might present a serious legal risk and demanding tech companies take action in the wake of America's revokation of abortion rights.
As states move to ban or restrict the procedure after the Supreme Court's landmark reversal, worries grew that social media posts or information on apps could be used by authorities to build cases.
For example, geolocation data or an internet search history might serve to incriminate women or those who help them in states that opt to ban abortion.
"This decision opens the door to law enforcement and private bounty hunters seeking vast amounts of private data," said Center for Democracy and Technology president Alexandra Reeve Givens.
"Tech companies must step up and play a crucial role in protecting women's digital privacy," she added.
Google, Facebook parent Meta and others track their users in order to sell ultra-targeted and personalized advertising space. 
Though that information is anonymized, it remains accessible to authorities with a warrant.
The Supreme Court ruling on Friday gives all 50 states the freedom to ban the procedure, and at least eight have already done so. 
Some laws, like one passed in Texas in September, encourage private citizens to launch lawsuits against women suspected of having abortions.
The people who help the women can also be targeted, including for example an Uber driver who took them to the clinic.
More than 40 US Democratic lawmakers in May warned Google of risks posed by its data practices and urged changes.
"Google's current practice of collecting and retaining extensive records of cell phone location data will allow it to become a tool for far-right extremists looking to crack down on people seeking reproductive health care," read a letter to Google chief executive Sundar Pichai.
– 'Unprecedented digital surveillance' –
Nonprofit digital rights group Fight For The Future echoed the legislators' plea in an online petition demanding that Google get rid of location data that could be "weaponized against abortion patients and doctors."
Google did not respond to a request for comment on Friday. Apple and Meta did not reply to requests for comment, either.
Text message logs, email messages, and data from apps such as those used to track menstrual cycles can hold significant pregnancy-related data.
The company behind an app called Natural Cycles which lets women track fertility told AFP that it is working on letting users remain completely anonymous in light of the Supreme Court ruling.
"The goal is to make it so no one — not even us at Natural Cycles -– can identify the user," said spokesperson Laura Hanafin.
People should tighten privacy settings on devices or platforms, turn off location-sensing features, and use messaging services that scramble exchanges with encryption to prevent snooping, the Electronic Frontier Foundation (EFF) advised.
"There are indeed things users can do to protect themselves, such as using private browser windows, reputable VPNs, and encrypted messaging," EFF Legal Director Corynne McSherry told AFP.
"But the burden should not rest entirely with the user."
Tech companies should allow anonymous access, quickly delete data, shun location tracking, encrypt messages by default and more, the EFF said.
"The difference between now and the last time that abortion was illegal in the United States is that we live in an era of unprecedented digital surveillance," EFF director of cybersecurity Eva Galperin said in a tweet.
"If tech companies don't want to have their data turned into a dragnet… they need to stop collecting that data now," she added.
Congresswoman Sara Jacobs, a Democrat from California, has put forward legislation that would require companies to collect only the health information strictly necessary to provide their service.
"We shouldn't leave it to individual people to have to figure out how to delete things, what apps they can be on and can't be on," she told AFP.
"It's up to us as a government to do our job and protect sensitive health data," she added.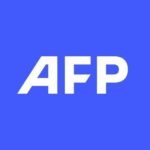 With 2,400 staff representing 100 different nationalities, AFP covers the world as a leading global news agency. AFP provides fast, comprehensive and verified coverage of the issues affecting our daily lives.
Abortion decision backs US companies into a tight space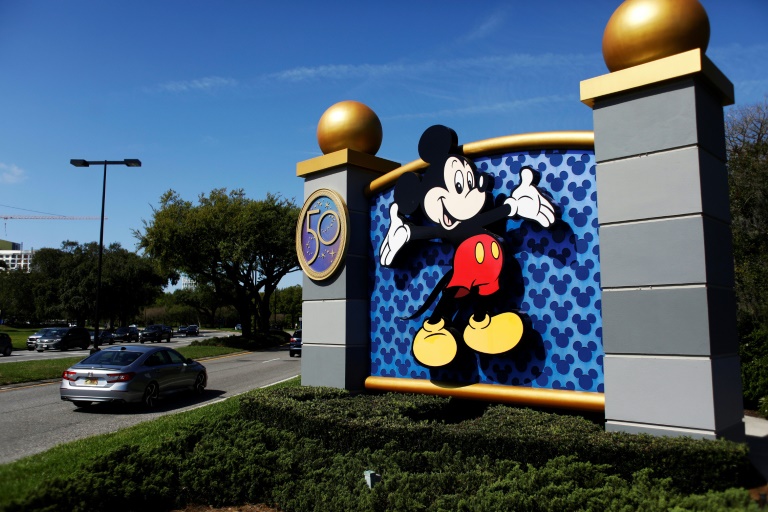 Several large US companies have pledged to provide health coverage for out-of-state abortions, with a few also slamming the Supreme Court decision nullifying federal abortion rights.
But the issue remains a hot potato, requiring companies to navigate dynamic political terrain with potential legal liability at stake. 
"Today's Scotus (Supreme Court of the United States) ruling puts women's health in jeopardy, denies them their human rights, and threatens to dismantle the progress we've made toward gender equality in the workplace since Roe," said Yelp Chief Executive Jeremy Stoppelman on Twitter.
"Business leaders must speak out now and call on Congress to codify Roe into law."
But few other CEOs of large US companies joined Stoppelman Friday in condemning the decision.
More common were statements from companies announcing or reiterating intention to reimburse employees if they need to travel for an abortion.
Friday's ruling overturned the landmark 1973 "Roe v. Wade" decision enshrining a woman's right to an abortion, saying individual states can restrict or ban the procedure themselves.
The decision is expected to result in patchwork legal rights across the United States, with abortion legal in progressive states like California and New York and barred in more conservative states like Texas. 
Yelp and Airbnb were among the companies to announce such benefits last September following a Texas law banning abortion after six weeks, or before many women know they are pregnant. 
Others, including Citigroup, Tesla and Amazon, had also announced the benefit in following months.
More companies came forward after a draft version of Friday's abortion ruling was published in a press leak in May; this group included Starbucks, Levi Strauss and JPMorgan Chase.
On Friday, Disney added its name to the list, assuring employees of access to reproductive care benefits "no matter where they live," according to a memo reported by CNBC.
But many other large companies have avoided publicly discussing the topic, a dynamic that Wharton business school professor Maurice Schweitzer considers unsurprising.
– Cautionary tale –
"I think we'll see more companies statements. But companies are facing a challenge. On the one hand, they want to be active, be involved, make a statement, lead on this issue, because particularly for some companies, their employees value this," Schweitzer said.
"But it's a complicated issue, because the legal landscape will change," opening companies up to possible litigation, he added.
Schweitzer pointed to Disney's recent difficulties in Florida as a cautionary tale.
The entertainment giant found itself between a rock and a hard place as Florida's legislature advanced what critics have called the "Don't Say Gay" law, which bans lessons on sexual orientation and gender identity in elementary schools.
After initially staying quiet on the proposal, Disney finally spoke out on the measure, enraging far right Republican Governor Ron DeSantis, who ultimately signed a second law specifically punishing Disney over the row by eliminating the company's special status surrounding its Orlando theme park.
Disney "ended up frustrating employees by not speaking out early enough, but also incurring costs from a political fights."
Schweitzer noted that more companies have spoken out in recent years, such as Apple CEO Tim Cook on gay rights and Dick's Sporting Goods on gun control, which on Friday announced that it will provide up to $4,000 for employees, their spouses or their dependents who have to travel for an abortion.
But the procedure is "more fraught" than many issues, Schweitzer said.
"It's easier for companies to try to be silent than to wade into it," he said.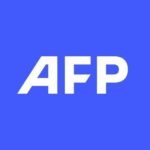 With 2,400 staff representing 100 different nationalities, AFP covers the world as a leading global news agency. AFP provides fast, comprehensive and verified coverage of the issues affecting our daily lives.
Fresh transport strikes hit UK, mainland Europe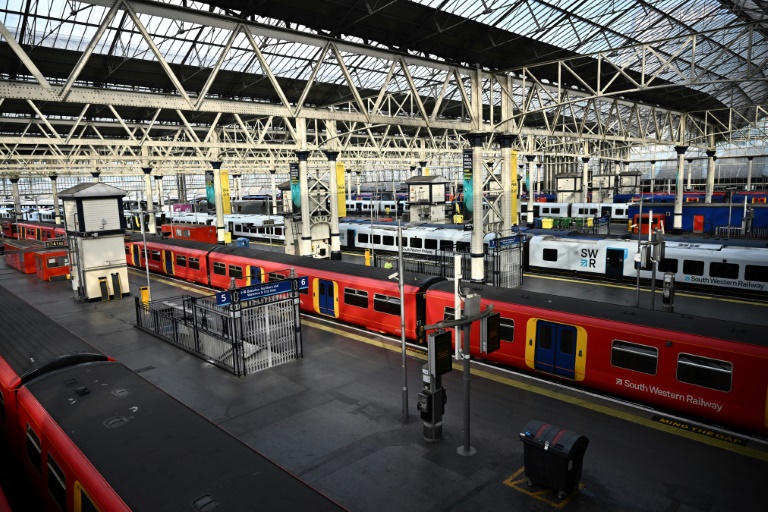 Britain's railway system once again came to a virtual standstill on Saturday and flights in Europe were disrupted as strikes in the travel sector hit the continent.
Tens of thousands of rail workers in the UK staged the latest day-long walkout over pay and job security, hampering weekend plans for those already hit by similar strikes on Tuesday and Thursday. 
Only around a fifth of services are set to operate on heavily reduced hours, with those still running starting much later in the morning than usual and set to end as early as 6:30 pm (1730 GMT).
The RMT rail union insists this week's actions are necessary as wages have failed to keep pace with UK inflation, which has hit a 40-year high and is on course to keep rising.
It also wants a threat of compulsory redundancies withdrawn.
RMT secretary general Mick Lynch said its members are "standing up for all working people trying to get a pay rise and some job security".
"In a modern economy, workers need to be properly rewarded for their work, enjoy good conditions and have the peace of mind that their job will not be taken away from them," he added.
Network Rail chief executive Andrew Haines said: "Unfortunately, the RMT's decision to carry out another day of needless and premature strike action means our passengers will suffer again on Saturday.
"A fraction of trains will run compared to a usual Saturday service, with trains starting later in the morning and finishing much earlier in the evening."
Britain, like much of Europe, is suffering from rocketing inflation and stagnant economic growth, raising the prospect of a summer of strikes across the continent.
Staff from budget Irish airline Ryanair staged strikes in Spain, Italy, France, Portugal and Belgium on Saturday, forcing the cancellation of two flights between Lisbon and Brussels.
Ryanair staff staged their second day of action in Spain, resulting in delays to flights but so far no cancellations. 
One of the unions calling the strike said that, as of 10:00 am (0800 GMT), "there have been 15 delayed flights, both arrivals and departures. 
"It is expected that this situation will increase throughout the day and tomorrow, as Ryanair's maximum profit system of leaving the minimum time between flights will cause delays," it added.
The aviation sector is struggling to recover from the pandemic, which led to mass layoffs as international travel was put on hold.
Faced with staff shortages, Amsterdam's Schiphol Airport was forced to announce earlier this month that it would be limiting traveller numbers this summer and cancelling flights.
The shortages have already caused hundreds of flights to be cancelled, while huge queues have angered travellers.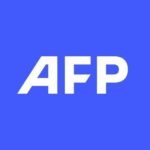 With 2,400 staff representing 100 different nationalities, AFP covers the world as a leading global news agency. AFP provides fast, comprehensive and verified coverage of the issues affecting our daily lives.