Manufacturers getting to grips with airless tyres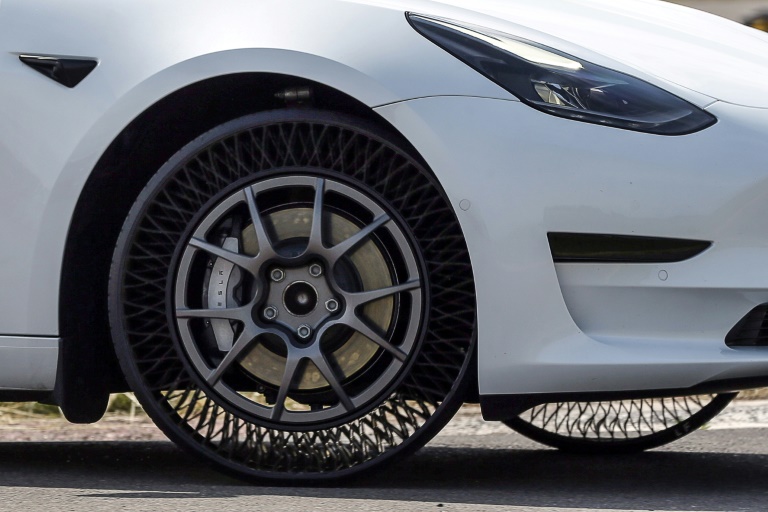 Airless tyres that never go flat or need to be inflated: It's a decades-long dream that manufacturers hope to turn into a reality soon, but for truck drivers first.
The challenges that the technology faces were put on display at a Goodyear test track in Luxembourg, where a group of journalists put a Tesla equipped with airless tyres through its paces.
Instead of being filled with air, the tyres have a web of spokes that keep the wheels firm and give them a see-through look.
The thin layer of rubber gripping the asphalt has a gargantuan physical challenge to meet: supporting the weight of the car and absorbing shocks as well as standard pneumatic tyres for thousands and thousands of kilometres.
That challenge is being overcome: the tyre's rubber and plastic structure resisted the huge stress as the car banked into the track's tight turns.
The ride is smooth but the grip is not as good as on conventional tyres — and they are noisier.
The tyres were tested for 120,000 kilometres (75,000 miles) at speeds of up to 160 kph in both scorching temperatures as well as snow, said Michael Rachita, who heads up Goodyear's efforts to develop airless tyres.
"The most obvious advantage is that it's puncture proof," said Rachita.
"It will never run flat, you could drive over any nail and expect not to lose performance," he added.
Rachita said airless tyres will also be maintenance free for drivers as they will never need to check and adjust air pressure.
He said a second generation of airless tyres that are lighter, quieter and roll better are in the works.
– Gradual transition seen –
Michelin has released the Tweel, but it is for construction vehicles rather than cars where the demands in terms of driving performance are much greater.
The French firm has also unveiled the Uptis which it is developing with US car manufacturer General Motors, and which it hopes can make the jump from auto shows to showrooms next year.
Its researchers are working on a cocktail of fibreglass and resin to hold the rubber onto the honeycomb structure of the new tyre. 
But Michelin's CEO Florent Menegaux doesn't expect airless tyres to squeeze out regular tyres anytime soon.
"We're going continue to have air tyres for several decades," he said.
Goodyear, which submitted its first patent on airless tyre technology in 1982, has recently put its food down on the accelerator in terms of research and development.
The US firm aims to have a maintenance-free and long-lasting airless tyre for cars by the end of the decade.
It already has an early version for shuttle buses and automated delivery vehicles on university campuses.
Bridgestone also hopes to have an airless tyre ready within a decade, having already tested early versions on utility vehicles.
Other manufacturers are more sceptical that airless tyres will ever offer comparable shock absorption as traditional tyres and the noise can be reduced sufficiently.
"They aren't a viable solution and I don't expect they will become one," a Continental researcher, Gerrit Bolz, said at a tyre convention in 2017.
– Environmental benefits, economic concerns –
But independent researcher Ulf Sandberg at the Swedish National Road and Transport Research Institute, which is working on an airless tyre for trucks, believes they will eventually become a viable alternative.
"I believe that sooner or later airless tyres could take over," he told AFP.
"If rolling resistance is reduced by 50 percent, it would increase the range of vehicles by 25 percent, and could be extremely valuable" for car manufacturers, particularly for electric vehicles where range is a key concern.
Airless tyres could prove to be environmentally beneficial as they could last the entire lifetime of most vehicles and could then be recycled or retreaded for a second life.
But manufacturers may not be burning rubber to bring airless tyres to market because they also pose threats to their business model, said Sandberg.
A switch to airless tyres would strand the manufacturing equipment used for pneumatic tyres, a heavy cost for the companies to bear.
Given the longevity of the airless tyres, companies would be making less of them.
Goodyear's vice president for product development in Europe, Xavier Fraipont, acknowledged that airless tyres requires a "rethinking our business model, of rethinking our manufacturing".
Yet the possibility of gaining a lead on competitors or being left behind by an affordable and high-performing airless tyre for the consumer market keeps their research rolling forward.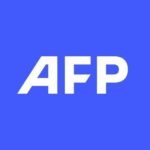 With 2,400 staff representing 100 different nationalities, AFP covers the world as a leading global news agency. AFP provides fast, comprehensive and verified coverage of the issues affecting our daily lives.
Asian markets climb as calm returns after sharp sell-off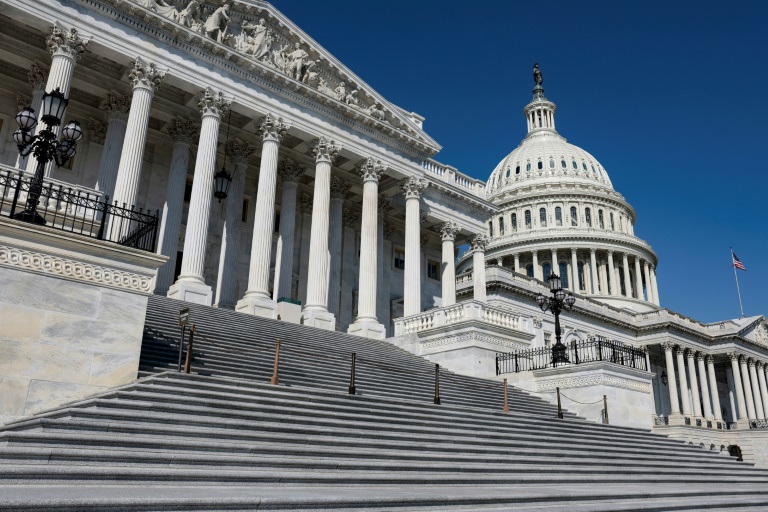 Equities rose Tuesday in Asia as some stability returned to markets after last week's upheaval, but analysts warned of further pain for traders after central bank officials hinted at further interest rate hikes to reel in inflation.
While there was no catalyst from Wall Street owing to a public holiday, a healthy performance across Europe provided a little boost, while bargain-buying was also lending support.
However, there remains an overarching sense of gloom as traders speculate that the sharp lift in borrowing costs around the world will tip economies into recession.
Focus this week is on Federal Reserve boss Jerome Powell's two days of testimony to lawmakers in Washington, which will be closely watched for some insight into the bank's thinking and possible clues about its plans for fighting surging prices.
The Fed announced a three-quarter point lift last week, after inflation data days earlier had smashed forecasts and hit a four-decade high.
"While (investors do) not expect Powell to reinvent the policy wheel, we could expect him to reinforce the idea that the Fed is in data-dependent mode," said Stephen Innes of SPI Asset Management. 
"Hence, any shift in Fed rhetoric will be a function of incoming data, virtually all of which now presents event risk. From that perspective, further evidence of persistent inflation will trigger policy panic, while any signs of sluggish growth momentum will confirm the recession narrative.
"Neither suggests that now is the time to board the rally wagon."
In early trade, Tokyo, Hong Kong, Shanghai, Sydney, Seoul, Singapore, Wellington, Taipei, Manila and Jakarta all rose.
"There might be a narrative that we've hit a bottom, we are oversold, the Fed is taking inflation seriously and that might be slightly bullish in the interim," Frances Stacy, of Optimal Capital, told Bloomberg TV.
However, while the volatility of last week has gone, banks' intention to continue hiking rates could cause fresh ructions.
Several officials — including at the Fed, Bank of England, Reserve Bank of Australia and European Central Bank — have come out in recent days to flag a further tightening of borrowing costs.
In commodities markets, oil extended gains as traders moved back in after Friday's plunge fuelled by concerns over a possible recession.
The gains have been helped by optimism for a boost to demand as China gradually eases out of its period of Covid containment, while the US summer driving period picks up.
– Key figures at around 0230 GMT –
Tokyo – Nikkei 225: UP 1.8 percent at 26,225.15 (break)
Hong Kong – Hang Seng Index: UP 1.1 percent at 21,392.60
Shanghai – Composite: UP 0.1 percent at 3,319.07
Euro/dollar: UP at $1.0534 from $1.0528 Monday
Pound/dollar: UP at $1.2269 from $1.2243
Euro/pound: DOWN at 85.86 pence from 86.02 pence
Dollar/yen: UP at 135.10 yen from 135.06 yen
West Texas Intermediate: UP 2.2 percent at $112.012
Brent North Sea crude: UP 1.6 percent at $115.91 per barrel
London – FTSE 100: UP 1.5 percent at 7,121.81 points (close)
New York – Dow: DOWN 0.1 percent at 29,888.78 (close)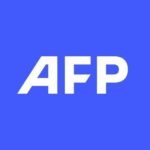 With 2,400 staff representing 100 different nationalities, AFP covers the world as a leading global news agency. AFP provides fast, comprehensive and verified coverage of the issues affecting our daily lives.
Collision returns to Toronto with over 35,000 planned attendees
Nicknamed 'The Olympics of Tech," Collision 2022 is back live after two years.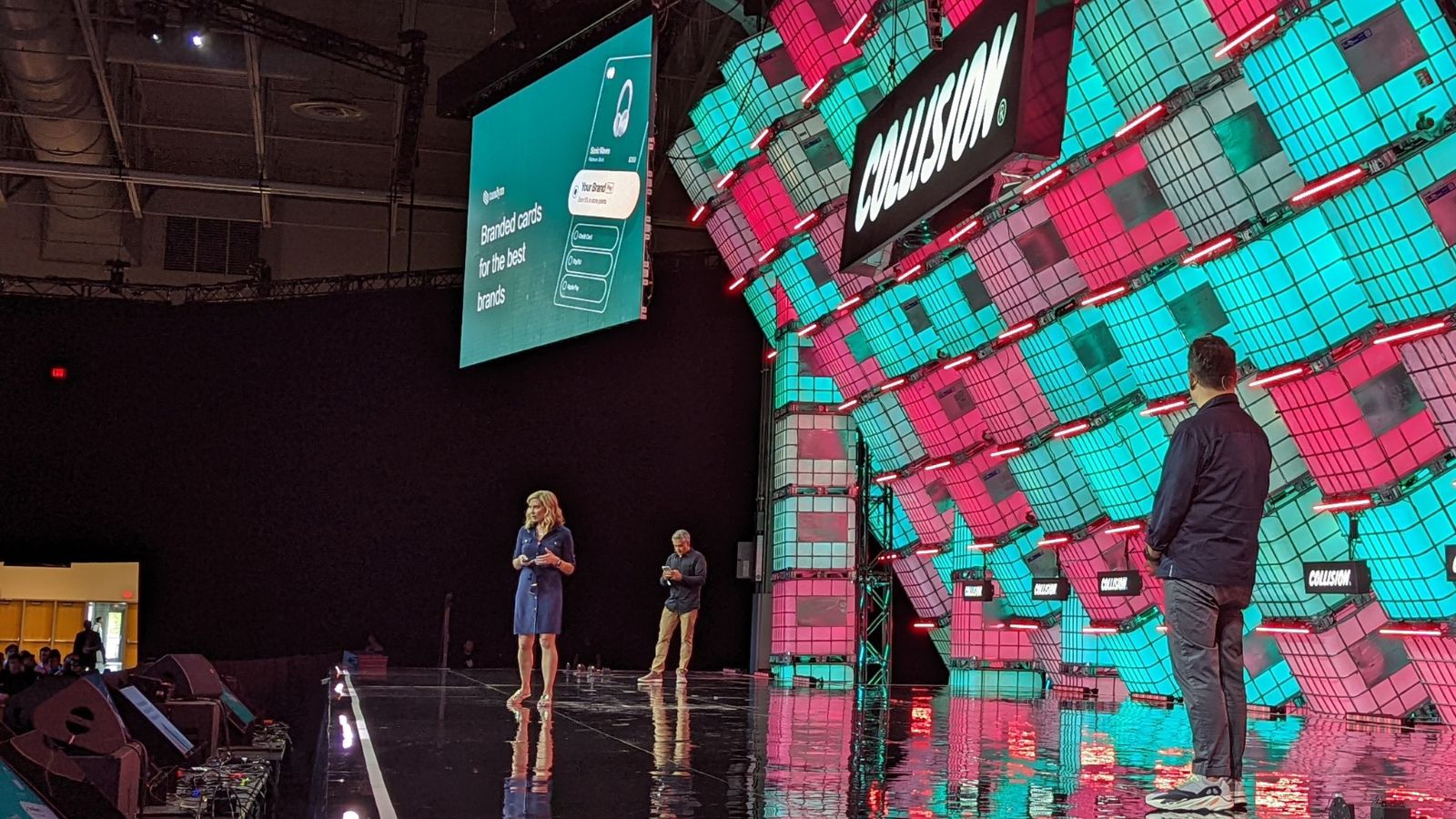 It's been called "The Olympics of Tech."
Over 35,000 attendees, 1,250+ startups, and 800+ investors are converging on Toronto for a now-sold-out Collision 2022 — back live for the first time in two years.
North America's fastest-growing tech conference takes place June 20-23 at Toronto's Enercare Centre. It is part of a series of technology conferences that include Web Summit in Europe and RISE in Hong Kong.
Welcoming attendees back after the 2020 and 2021 virtual editions of the conference, Paddy Cosgrave, founder and CEO of Collision & Web Summit said, "I just can't tell you how excited I am to be back," before introducing Toronto mayor John Tory.
"The numbers of people that come to this conference demonstrate the eagerness that everyone has to be together after a long pandemic," said Tory. "It speaks to the impact of Collision itself, that so many people are here."
"You come because you think it matters," he continued. "And we have to make it matter. We have to make it make a difference — not just with respect to technology."
Tory then outlined why Collision is right at home in the city of Toronto: "This is one of the fast-growing tech conferences in the world, for a reason, and there is a reason that Toronto is hosting it."
"If you'll forgive me a moment of truthful immodesty, we have cemented ourselves as a global hub for technology and innovation," said Tory, before welcoming attendees to explore the city and see what it can do for their businesses.
"You can be part of this Toronto success story."
Collision kick-off
Led by co-hosts Sunil Sharma (Managing Director of Techstars Toronto) and Casey Lau, opening night featured an impressive lineup of speakers from a range of sectors. Guests included: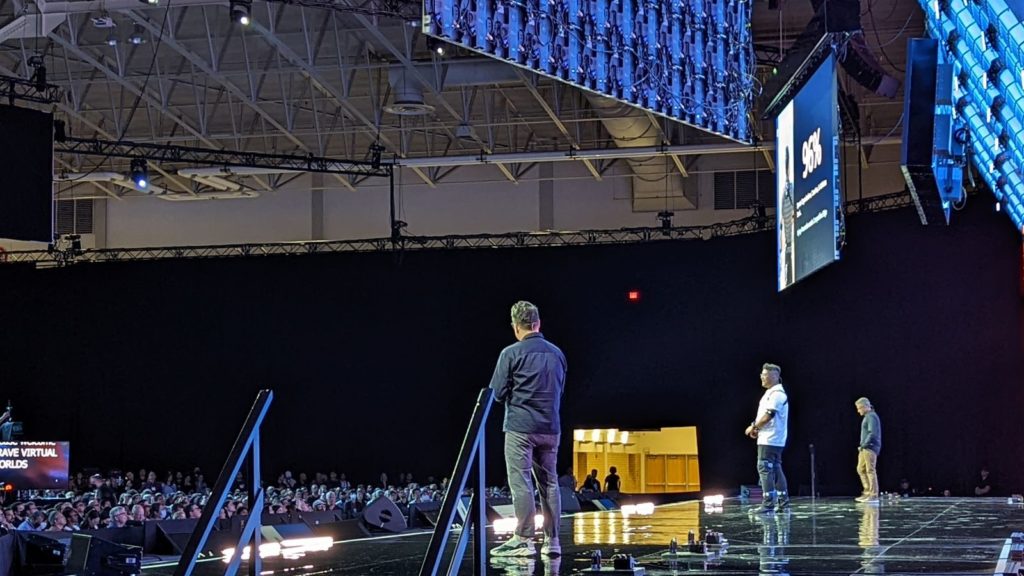 To warm up the audience, however, a series of breakout startups presented their pitches, as a preview of what's in store for attendees this week. Eight startups, three of which are Indigenous-owned (see asterisks), came to the stage. Startups featured were:
Collision and the state of the world
Collision is coming back at an interesting, particularly volatile time for the global economy and tech market. Inflation has skyrocketed, and the costs for everything from basic groceries to buying a car or home has led to a tremendous feeling of uncertainty.
For starters, recent weeks have seen the cryptocurrency market crumble, with even long-term investors starting to think of exiting the space. CNBC recently reported that the price of bitcoin fell more than 9% in 24 hours to $18,642.22, as of about 2 p.m. ET on Saturday, June 18.
Venture Capitalists have been pouring money into startups throughout the pandemic, at what we can now call an unsustainable level. The result? Overvaluation — a big risk to employees, as one CEO wrote for Forbes.
Ultimately, there is an air of optimism coming from Collision, where an enthusiastic and packed crowd were eager to kick off the event.
Agenda
Attendees will be able to choose from an absolutely massive selection of sessions, across several tracks and curated lists of sessions.
With the aforementioned crypto crash at the top of many minds, the crypto track, featuring sessions like Mass Adoption: Crypto's next challenge and How to regulate cryptocurrencies, is sure to be popular.
Those interested in startups can look forward to sessions like How Calgary is winning the global talent competition, How to recession-proof your startup, and 3 big mistakes founders make when building early-stage tech teams, among others.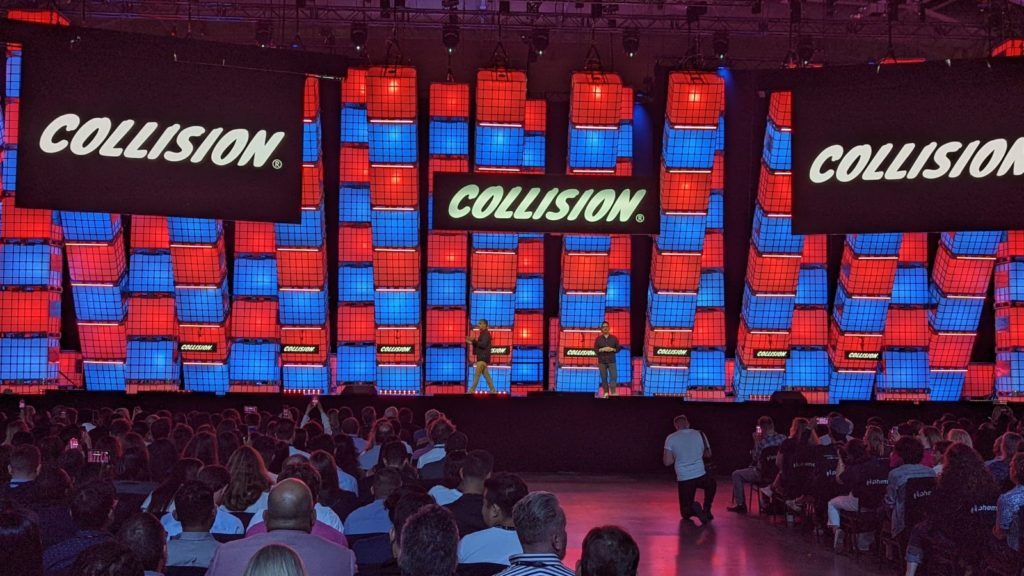 Want to follow along with all the action from outside the sold-out event? Follow Collision on Twitter, Facebook, LinkedIn, Instagram, and YouTube. Look for the official hashtag, #CollisionConf.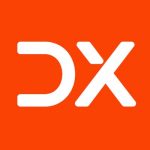 DX Journal covers the impact of digital transformation (DX) initiatives worldwide across multiple industries.
Eighth day of Indigenous fuel price protests in Ecuador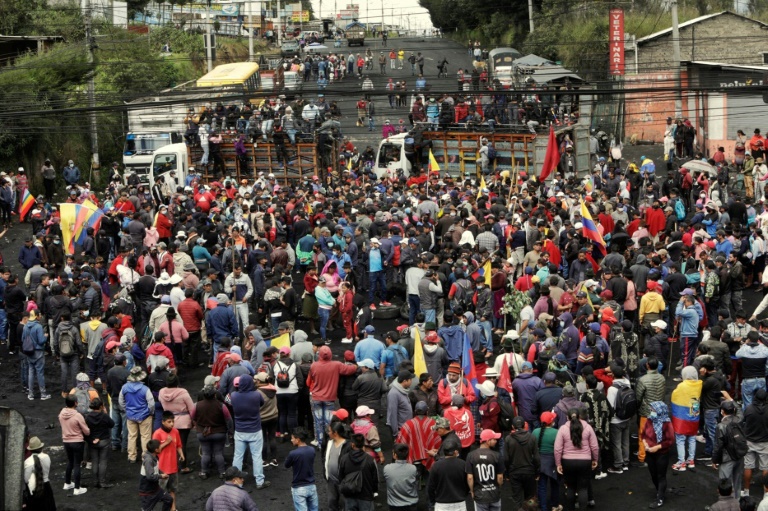 Hundreds of Indigenous people and members of other disgruntled groups took part in an eighth day of fuel price protests in Ecuador Monday, accused by the president of seeking only "chaos."
A state of emergency is in place in three provinces, with a nighttime curfew in the capital Quito, as authorities seek to curtail demonstrations that have seen roads barricaded countrywide, cost the economy tens of millions of dollars, and left dozens of people injured.
The powerful Confederation of Indigenous Nationalities of Ecuador (Conaie) — credited with helping topple three presidents between 1997 and 2005 —  called the protest as Ecuadorans increasingly struggle to make ends meet.
Indigenous people comprise more than a million of Ecuador's 17.7 million inhabitants, and their protest has since been joined by students, workers and others feeling the economic pinch.
"We have reached out, we have called for dialogue, but they do not want peace," President Guillermo Lasso said in a video on Twitter Monday.
"They seek chaos, they want to eject the president."
Police say 63 personnel have been wounded in clashes and 21 others briefly held hostage since the protests began, while human rights observers reported 79 arrests and 55 civilians wounded.
A state of emergency declared last Friday allowed Lasso to mobilize the armed forces to maintain order, suspend certain civil rights and declare curfews.
On Sunday, Ecuadoran police requisitioned an Indigenous cultural center in Quito to use as a base for protest monitoring.
The center had sheltered thousands of Indigenous people during anti-government demonstrations in 2019 that left 11 dead and more than 1,000 injured but forced then-president Lenin Moreno to abandon plans to eliminate fuel subsidies.
Oil producer Ecuador has been hit by rising inflation, unemployment and poverty exacerbated by the coronavirus pandemic.
Fuel prices have risen sharply since 2020, almost doubling for diesel from $1 to $1.90 per gallon and rising from $1.75 to $2.55 for gasoline.
Conaie demands a price cut to $1.50 a gallon for diesel and $2.10 for gasoline.
It also wants food price controls and a commitment to renegotiating the personal bank loans of about four million families.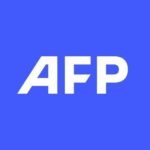 With 2,400 staff representing 100 different nationalities, AFP covers the world as a leading global news agency. AFP provides fast, comprehensive and verified coverage of the issues affecting our daily lives.