Match Group takes Google app store war to court in US
Tinder parent Match Group on Monday filed a lawsuit in a federal court in San Francisco accusing Google of abusing monopoly power at its Play Store that sells digital content for Android-powered phones.
The litigation comes as part of an ongoing battle by Match, Epic Games and others to force Google-parent Alphabet and iPhone maker Apple to loosen their grips on their respective app stores.
Match's filing came after Google modified Play Store rules to require its family of apps to use the internet giant's payment system, which collects fees of up to 30 percent on transactions, court paperwork explained.
Google has made it clear that it will remove Match apps from the Play store if they don't comply with the rule, Match said in the filing, saying such punishment would be a "death knell."
"This is a case about the strategic manipulation of markets, broken promises, and abuse of power," Match said in the suit.
Google did not respond to a request for comment, but has previously defended its Play Store fees as in line with industry norms and reasonable for running a secure, global platform for digital content.
While the App Store is the only gateway for content to get onto Apple mobile devices, users of Android-powered smartphones or tablets can download apps at their own risk from online venues other than Google's Play Store.
Match's lawsuit contended that despite having options, users get content for Android devices from the Play Store more than 90 percent of the time.
Match called on the court to order Google to let it sidestep the Play Store billing system while keeping its apps on the virtual shelves.
Match is also asking for unspecified monetary damages and legal fees.
Match apps include OkCupid, PlentyofFish, and Tinder.
Match, Epic Games and other companies have banded together in the Coalition for App Fairness to lobby for just marpetplaces.
Apple has clashed in court with Fortnite creator Epic Games, which has sought to break Apple's grip on the App Store, accusing the iPhone maker of operating a monopoly in its shop for digital goods or services.
A federal judge in November ordered Apple to loosen control of its App Store payment options, but said Epic had failed to prove that antitrust violations had taken place.
Apple head Tim Cook in April attacked moves to regulate his company's App Store in a rare speech in Washington, arguing that new rules could threaten iPhone users' privacy.
"We are deeply concerned about regulations that would undermine privacy and security in service of some other aim," Cook told an International Association of Privacy Professionals gathering.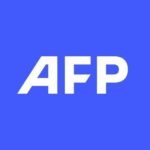 With 2,400 staff representing 100 different nationalities, AFP covers the world as a leading global news agency. AFP provides fast, comprehensive and verified coverage of the issues affecting our daily lives.
Australian PM says cabinet to address KFC 'cabbage-gate'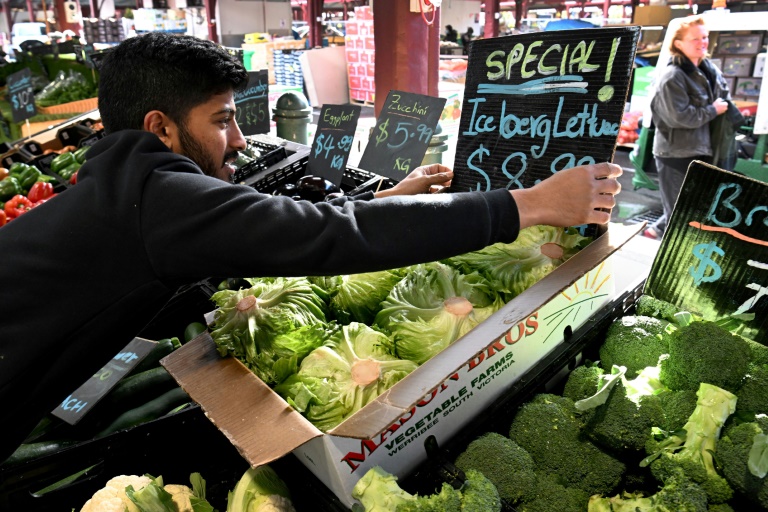 Australia's prime minister joked he would huddle with top officials Thursday to discuss the soaring cost of lettuce and local KFCs' decision to replace the verdant leaf with a cabbage mix on their Zinger Burgers.
Dubbing the fast-food chain's decision "crazy", centre-left leader Anthony Albanese quipped the situation had become a national "crisis".
Lettuce prices have soared by as much as 300 percent in Australian cities thanks to recent flooding and high global fuel prices.
A single head of iceberg lettuce that once sold for about $2 now goes for close to $8 in Sydney and Melbourne.
As a result, KFC told Australian customers it would reduce the lettuce in its products in favour of a 50-50 lettuce-cabbage mix.
"Cabbage isn't the same as lettuce. That's just wrong," Albanese told Sydney's KIIS FM radio.
"I'll put it on the list for the Cabinet meeting today. Cabbage-gate."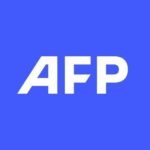 With 2,400 staff representing 100 different nationalities, AFP covers the world as a leading global news agency. AFP provides fast, comprehensive and verified coverage of the issues affecting our daily lives.
Asian markets drop as oil rises and inflation fears ramp up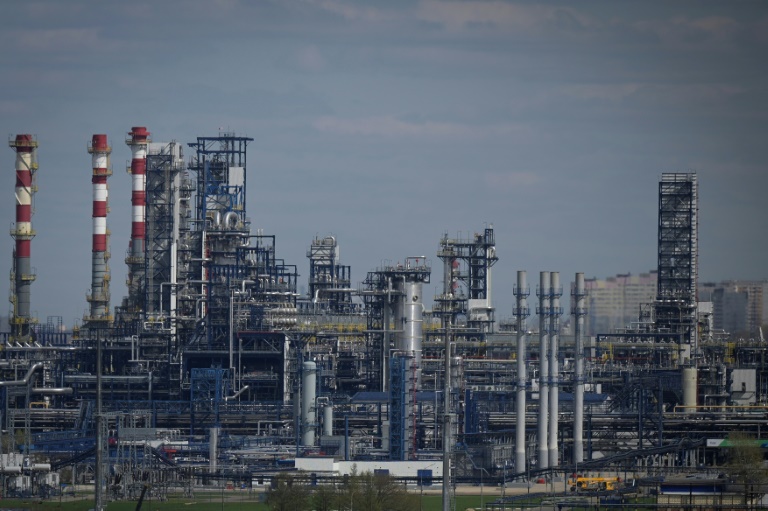 Asian markets fell Thursday as a rally in oil ramped up inflation fears, with top officials warning of more pain to come as the Ukraine war continues to push prices up and put further pressure on the global economy.
Buyers on Wall Street were in retreat again after data showed US crude and gasoline stockpiles sank, just as the summer driving season begins and leading OPEC member demand would surge further as China reopens.
Adding to the gloom was the OECD's sharp downward revision of its global growth outlook and doubling of its inflation forecast.
The glum mood was only slightly offset by ongoing optimism that Beijing's tech crackdown was close to an end.
Both main crude contracts jumped more than two percent Wednesday to three month highs after figures showed the biggest US storage depot had seen a big fall in reserves last week, suggesting elevated prices were not deterring people from driving.
Meanwhile, White House Press Secretary Karine Jean-Pierre said officials expect Friday's keenly awaited consumer price index will be "elevated".
The comment lifted expectations that the Federal Reserve will stick to its hawkish path and hike interest rates by half a point for at least three more meetings this year as it tries to bring down inflation from four-decade highs.
Analysts said investors were unlikely to get any reprieve until crude — a key driver of inflation since Russia's invasion of Ukraine — was brought under control.
"A pullback in crude would be crucial for any prolonged risk rally, given implications for inflation expectations," said SPI Asset Management's Stephen Innes. 
"And for the central bank fraternity intent on frontloading rates, chapter two of the current playbook reads that aggressive tightening risks a material decline in housing, consumer confidence, and consumption that will eventually drive their respective economies into recession and send stocks tumbling.
"So until we reach peak inflation, which will trigger a less hawkish Fed and lower recession odds, it could be a gloomy summer for global stock pickers."
He added that prices were expected to rise further for now as China emerges from months of lockdown, a sentiment that United Arab Emirates Energy Minister Suhail Al-Mazrouei agreed with.
"With the pace of consumption we have, we are nowhere near the peak because China is not back yet," he told a conference Wednesday. "China will come with more consumption."
The unease about rising prices and rates saw all three main indexes on Wall Street drop along with European markets, with focus on the European Central Bank's policy meeting later Thursday.
The ECB is expected to begin winding down its massive bond-buying programme and signal a rate hike was in the pipeline.
Asian traders followed suit Thursday.
Hong Kong dropped, even as tech firms continued to benefit from hopes that China's crackdown was almost over, while Shanghai, Sydney, Seoul, Singapore, Taipei, Manila and Wellington were also in the red.
Tokyo, however, edged up as the yen sat at two-decade lows owing to widening the monetary policies of the hawkish United States and Japan, which shows no signs of lifting rates.
Investors were jarred by a report from the Organisation for Economic Co-operation and Development, which said it had cut its 2022 growth outlook to three percent — from 4.5 percent predicted in December — owing to the Ukraine war.
It also doubled its inflation estimate to 8.5 percent, a 34-year high. 
"The world is set to pay a hefty price for Russia's war against Ukraine," wrote the OECD's chief economist and deputy secretary-general, Laurence Boone.
And Anna Han, at Wells Fargo Securities, told Bloomberg Television: "Our view is that the chance of recession by the end of 2023 is 40 percent or so." 
– Key figures at around 0230 GMT –
Tokyo – Nikkei 225: UP 0.2 percent at 28,278.45 (break)
Hong Kong – Hang Seng Index: DOWN 0.7 percent at 21,851.49
Shanghai – Composite: DOWN 0.6 percent at 3,245.66
Brent North Sea crude: UP 0.1 percent at $123.72 per barrel
West Texas Intermediate: UP 0.1 percent at $122.20 per barrel
Dollar/yen: UP at 134.36 yen from 134.29 yen late Tuesday
Euro/dollar: DOWN at $1.0717 from $1.0720 
Pound/dollar: DOWN at $1.2524 from $1.2535
Euro/pound: UP at 85.57 pence from 85.54 pence
New York – Dow: DOWN 0.8 percent to 32,910.90 (close)
London – FTSE 100: DOWN 0.1 percent at 7,593.00 (close)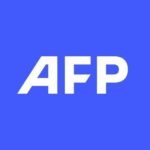 With 2,400 staff representing 100 different nationalities, AFP covers the world as a leading global news agency. AFP provides fast, comprehensive and verified coverage of the issues affecting our daily lives.
With inflation on rise, ECB readies tougher action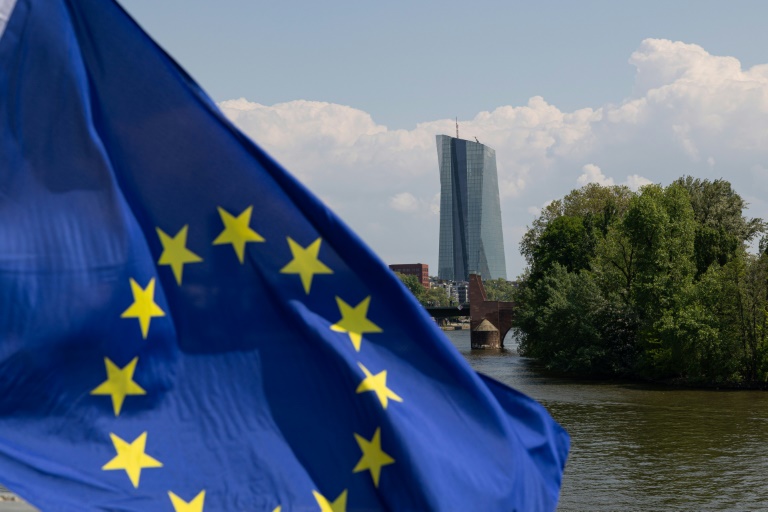 The European Central Bank is set to announce the end date to its bond-buying stimulus on Thursday, as concerns over the accelerating pace of inflation in the eurozone grip policymakers.
The stop is a prelude to the ECB hiking rates for the first time in over a decade in the weeks that follow, turning the page on an era of ultra-loose monetary policy.
Inflation in the eurozone rose to 8.1 percent in May, the highest level in the history of the currency club and well above the ECB's own two-percent target.
The surge has largely been driven by the war in Ukraine, which has decisively pushed up the cost of energy, food and raw materials. 
Persistent price pressures have forced the ECB into an "enormous U-turn" since December, said Carsten Brzeski, head of macro at ING bank.
From saying inflation would be "temporary" and warding off interest rate hikes in 2022, the ECB is now racing to catch up with other major central banks in the United States and Britain.
With inflation picking up, "the only really interesting question is why they don't start hiking rates immediately instead of waiting until July", Brzeski said.
– 'Lift off' –
Under pressure to show the ECB was responding to inflation, President Christine Lagarde set out the likely next steps for the central bank in a blog post in late May.
The unusually clear statement foresaw an end to the ECB's crisis-era stimulus programme "very early in the third quarter".
The so-called asset purchase programme, or APP, is the last in a series of debt-purchasing measures worth a total of around five trillion euros ($5.4 trillion) deployed by the ECB since 2014.
Lagarde then went on to reveal ECB policy through the second half of the year, predicting a "lift off" in rates at the governing council's next meeting in July, with the central bank bringing an end to negative interest rates by the end of September.
Of the ECB's three main interest rates, the so-called deposit rate — which is normally the interest commercial banks would receive for parking their cash with the ECB overnight — has been negative since 2014.
– 'Benchmark pace' –
Still up for discussion in Amsterdam, where the governing council is meeting instead of at its usual venue in Frankfurt, is the size of the first step.
Some members have called on the ECB to follow the US Federal Reserve and bring the curtain down on negative interest rates with a single half-point hike.
The head of the Dutch central bank, Klaas Knot, said in May that such a move was "clearly not off the table".
But the ECB's chief economist, Philip Lane, pushed back against suggestions of a big hike, calling 25 basis points — or a quarter of a percentage point — the "benchmark pace".
ECB followers will be listening carefully to Lagarde's press conference at 2:30 pm (1230 GMT) for some indication of the prevailing thinking among policymakers.
Lagarde could "give a nod to the hardliners" by leaving the door open to a steeper rise, said Franck Dixmier, head of fixed income at Allianz Global Investors.
The decision will depend to a large extent on how the outlook for the economy changes.
The ECB is scheduled to publish new economic forecasts alongside its policy decisions on Thursday.
Its previous estimates — published in the immediate aftermath of Russia's invasion of Ukraine — cut projected growth in the eurozone in 2022 to 3.7 percent and saw inflation rising to 5.1 percent.
Looking ahead, the ECB will be keeping a particularly close eye on any serious divergence in borrowing costs across the eurozone, as measured by the difference between yields on individual countries' bonds and those of Germany — seen as a benchmark of stability.
Currently, the spread between Italian and German 10-year bonds is at its widest since the early stages of the coronavirus pandemic.
Lagarde has previously vowed to act "promptly" if needed, raising the possibility of designing a new instrument "in short order".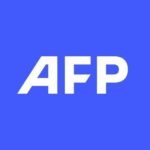 With 2,400 staff representing 100 different nationalities, AFP covers the world as a leading global news agency. AFP provides fast, comprehensive and verified coverage of the issues affecting our daily lives.