New 'Star Wars' series with Jude Law in works as Disney targets streaming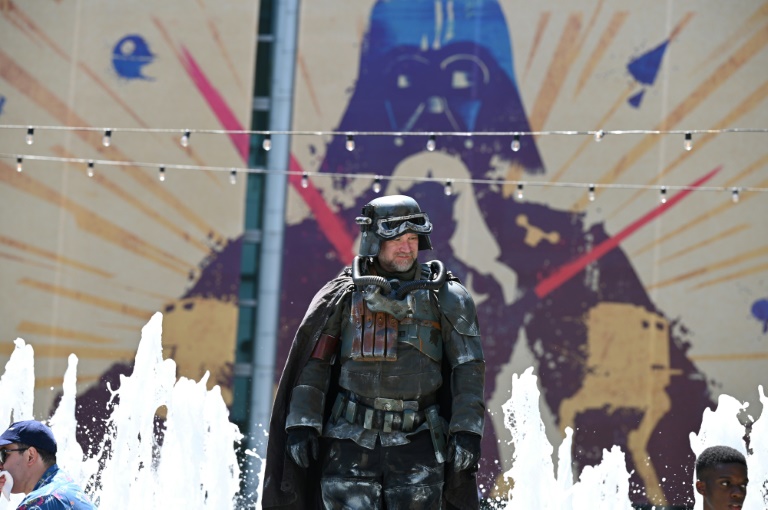 Disney announced a new live-action "Star Wars" series featuring Jude Law at a major fan convention Thursday — but any mention of upcoming films in the beloved sci-fi franchise was conspicuously absent, as the company focuses on its streaming service.
Harrison Ford and Ewan McGregor were among the stars who appeared on stage before a raucous and outlandishly dressed crowd in Anaheim, California for "Star Wars Celebration," a four-day gathering held every few years, usually tied to new movies.
But television shows dominated the opening presentation, which featured unseen footage from "Andor" and the third season of "The Mandalorian" — plus the surprise announcement of a world premiere for McGregor's "Obi-Wan Kenobi."
Fans in attendance will be the first to watch two episodes from the series, the day before it launches on Disney+.
McGregor and Hayden Christensen, who both reprise their roles from the "Star Wars" prequel film trilogy for the series about the iconic Jedi master and his apprentice-turned-nemesis Darth Vader, both appeared at the event. 
As for Law, he will appear in the previously unconfirmed series "Skeleton Crew," created by "Spider-Man: No Way Home" director Jon Watts, it was announced.
"It's the story about a group of kids — about 10 years old — from a tiny little planet, who accidentally get lost in the 'Star Wars' galaxy," said Watts.
– Fans 'showed up' –
Disney bought Lucasfilm for $4 billion in 2012 and immediately began pumping out films including a new trilogy, and spin-offs "Solo" and "Rogue One," but has since slowed its big-screen "Star Wars" output.
The decision followed diminishing box office returns and mixed reviews — and the all-important launch of its Disney+ streaming service.
Disney+ has gained more than 130 million subscribers since its 2019 launch, defying most analyst expectations, and creator of smash hit launch show "The Mandalorian" Jon Favreau thanked "Star Wars" fans for their role in its rapid rise.
"One group, the 'Star Wars' fans, showed up when they launched Disney+… you all helped make Disney+ a success," said Favreau.
Favreau presented footage from the third season of "The Mandalorian," in which the disgraced bounty hunter — accompanied by Baby Yoda — vows to earn forgiveness "for my transgressions."
Tony Gilroy, who wrote the Jason Bourne action films, said another new series "Andor" will be set five years before spin-off movie "Rogue One," and will feature two 12-episode seasons.
Returning star Diego Luna said the series will portray a younger, more selfish version of his character Cassian Andor — a pilot who sacrifices himself at the end of the film to fight the Empire.
"The beauty of this show is, there's no way they'll kill me," he joked.
Favreau confirmed shooting has just begun on yet another series, "Ahsoka," starring Rosario Dawson.
But while Disney has three "Star Wars" movies on its schedule, and has previously announced films from directors Taika Waititi, Rian Johnson and Patty Jenkins, none were mentioned on stage Thursday.
Lucasfilm head Kathleen Kennedy told Variety there would be "plenty of time to showcase" upcoming movies in the future.
– Indiana Jones –
Instead, the presentation ended with a performance from veteran composer John Williams, who conducted a live orchestra through his latest music for "Obi-Wan Kenobi."
Williams — who turned 90 this year — was lauded by Ford, who played Han Solo in the original "Star Wars" films, as well as "Indiana Jones."
"That music follows me everywhere I go… that music was playing on the speakers in the operating room when I had my last colonoscopy," joked Ford.
"I passed," he added, to laughter and loud cheers.
Ford, himself 79, said the fifth "Indiana Jones" film was "almost completed" and confirmed it will premiere in June 2023.
Meanwhile outside the convention center, thousands of hardcore "Star Wars" fans waved multi-colored lightsabers, exchanged gossip on the upcoming shows, and posed for photos dressed as their favorite bounty hunters, droids and Jedi warriors.
"Star Wars Celebration" runs through Sunday.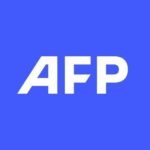 With 2,400 staff representing 100 different nationalities, AFP covers the world as a leading global news agency. AFP provides fast, comprehensive and verified coverage of the issues affecting our daily lives.
In protest-hit Ecuador, shortages of key goods start to bite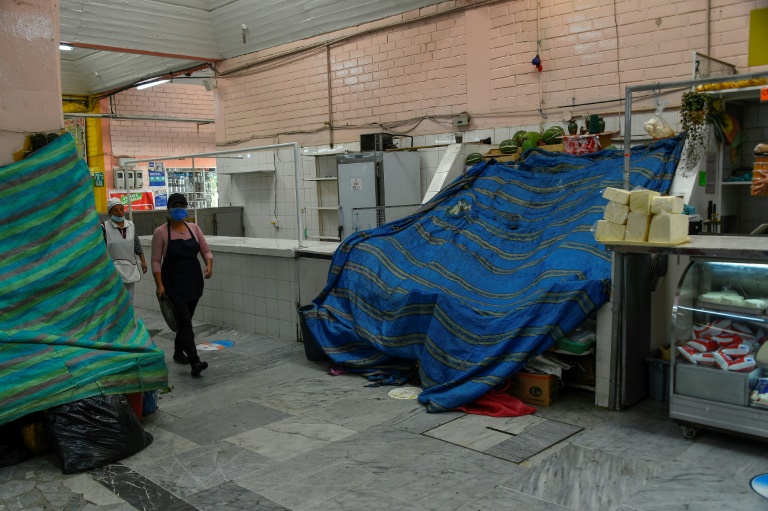 Holding rotten peppers in her hands, Mariana Morales says she has been unable to open her stall at the Santa Clara market north of Ecuador's capital Quito for a week.
Usually overflowing with fruits and vegetables, the market now is home to tarp-covered display cases, empty trays and deserted stalls — the effects of two weeks of nationwide Indigenous-led protests that are being felt far and wide.
In Guayaquil, the country's second largest city, Andean produce such as potatoes and corn are already in short supply.
"The situation is difficult because there is no one left to bring food from the highlands," said Rosa, an Indigenous woman who has sold vegetables in a port market in the southwestern city for 15 years.
An estimated 14,000 protesters are taking part in the nationwide show of discontent against rising hardship, particularly increased fuel prices, in an economy dealt a serious blow by the coronavirus pandemic.
The ironic side effect of their demonstrations has been a worsening of several economic factors: rising prices, shortages and deserted markets.
While the largest mobilization has by far been in the capital, where the number of protesters is close to 10,000 — numerous checkpoints and barricades block the main roads throughout the country, in particular on the vital Panamerican highway.
The country's energy ministry warned Sunday that those roadblocks and barricades could end up forcing a halt to oil production within 48 hours, which would be a dire development for an economy depending on oil exports.
– 'Everything is too expensive' – 
Since the beginning of the roadblocks, Guayaquil's only wholesale market has been out of stock.
The supply center normally receives nearly 3,000 truckloads of food from the Andean highlands every day, but that figure has dropped by almost 70 percent.
In Quito, where main access roads are blocked intermittently, authorities are trying to organize protection for trucks by the army and police. 
On Thursday, an attack on one of these conveys left 17 soldiers injured.
Santa Clara, like five other markets in the capital, was forced to close for several days and only partially resumed operations on Saturday.
"The peppers were brand new and now it's all wasted," Morales said, plunging her fingers into the rotten produce.
Despite the ruined vegetables, the 69-year-old has not gone to the wholesale market to stock back up due to the explosion in prices, explaining: "A bag of carrots that used to cost $25 is now worth $100."
Consumers are finding it difficult to afford a number of products, from eggs to chicken to cooking fuel.
Morales said it gives her a "guilty conscience" to charge customers a dollar for just one green onion stalk.
Silvana Quimi, a housewife in Guayaquil where food prices have doubled in one week, said that now "everything is too expensive."
"Before, I was sold a kilo of tomatoes for half a dollar, now it costs me a dollar."
Things are similar in the capital where a bunch of bananas, which used to cost $1.00, now costs $2.00. 
"What is available costs an arm and a leg," said Agustin Pazmino, a 56-year-old trader.
Conservative President Guillermo Lasso "during his campaign promised us heaven, but we live in hell," he said.
A no-confidence hearing over what opposition lawmakers say is Lasso's role in the protests resumed in Congress for a second day late Sunday. Five people have died so far. 
The National Assembly will eventually vote on whether to oust Lasso, a former banker who took power a year ago.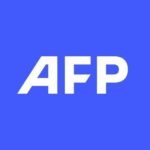 With 2,400 staff representing 100 different nationalities, AFP covers the world as a leading global news agency. AFP provides fast, comprehensive and verified coverage of the issues affecting our daily lives.
Menswear regains its muscle at Paris Fashion Week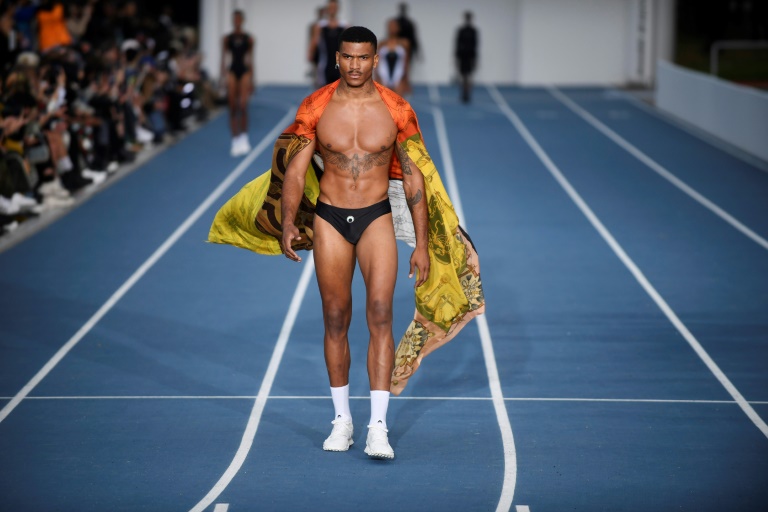 Menswear proved to be in reinvigorated form as Paris Fashion Week ended on Sunday, with spectacle, innovation and the return of big-name designers to the catwalk.   
The week was set to conclude with the surprise return of Hedi Slimane, the former Dior and Saint Laurent designer, now with French brand Celine. Just two years ago he announced he was done with the official fashion calendar.
Slimane — who became hugely influential as the stylist behind bands such as The Libertines and Daft Punk in the 2000s — has not presented a live show in Paris since February 2020. He had dismissed them as "obsolete", preferring to present collections with videos shot in luxurious French locales. 
He gave no explanation for his reappearance on the catwalks, but he returns when there is a sense of a renaissance in menswear.
– 'A boom' –
The past few seasons have often seen men's and women's shows merging into one — with London Fashion Week doing away with the distinction altogether. 
But this week in Paris seemed to reaffirm the divide, with houses wanting to boost their focus on menswear at a time when demand is booming.  
US designer Matthew Williams presented his first-ever standalone menswear show for Givenchy this week.
"It's good to give space to men and women, to each and everyone their platform to tell a story," Williams told fashion site WWD. "There's more room for more looks."
His show was grounded in real-life styles from his native California, he said, with a lot of utilitarian knee-length shorts, cargo trousers and relaxed knitwear — much of it in monochrome with a few splashes of pastel colours. 
"Commercially, menswear is a market that has developed a lot with a particularly strong dynamic in Asia that has created a boom for pret-a-porter men's designers," said Serge Carreira, fashion expert at Sciences Po University. 
– 'More accessible' –
Also marking her first menswear show was France's Marine Serre, one of the biggest names to emerge in recent years. 
The 30-year-old has made sustainability and inclusivity central to her brand, and that was evident at her sports-themed show in a stadium outside Paris on Saturday. 
Many pieces were upcycled from old scarves and linen — that had been turned into everything from speedos to flags and leotards. 
The models came in all shapes and sizes, from children to older people, alongside celebrities such as ex-footballer Djibril Cisse and Paralympic gold medallist Alexis Hanquinquant, as well as Madonna's daughter Lourdes Leon in one of the house's trademark moon-patterned bodysuits. 
"Thirty percent of our sales have been for menswear in the last collections — we're not at 50/50 but we do quite a bit of men's and we have no intention of doing less," Serre told AFP after the show.
"Upcycling is quite rare in men's but the locker-room lends itself very well to it," she added. 
"These are shapes that are less complex: it's easier and we can have better prices that mean it is more accessible for everyone to wear upcycled pieces." 
Meanwhile, familiar names also made a mark this week. 
Dior took inspiration from the childhood Normandy home of the label's founder, with a flower-filled garden runway and some straw hats and chic outdoor loungewear among the outfits. 
Hermes was also in a relaxed, pastel-infused mood, which designer Veronique Nichanian told AFP was inspired by "lightness, comfort, fun and colours that pop."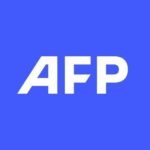 With 2,400 staff representing 100 different nationalities, AFP covers the world as a leading global news agency. AFP provides fast, comprehensive and verified coverage of the issues affecting our daily lives.
G7 touts $600 bn global infrastructure plan to rival China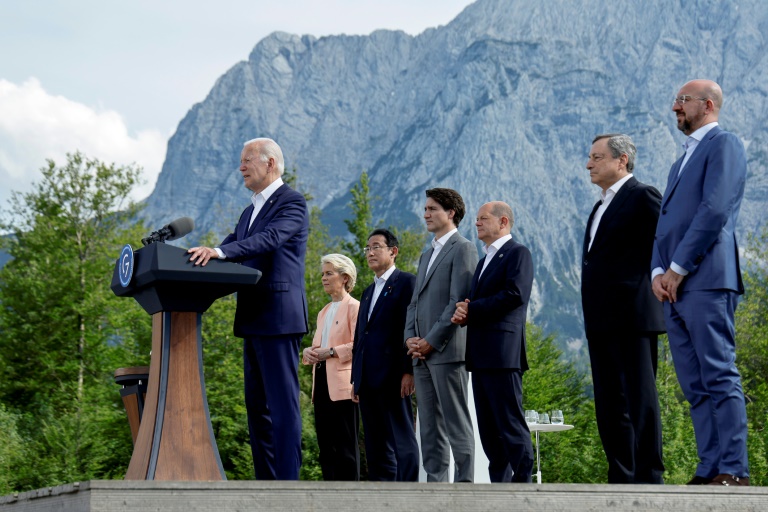 The G7 group of rich democracies on Sunday announced an attempt to compete with China's formidable Belt and Road Initiative by raising some $600 billion for global infrastructure programmes in poor countries.
The Partnership for Global Infrastructure and Investment, unveiled with fanfare by US President Joe Biden and G7 allies from Canada, Germany, Italy, Japan and the European Union, aims to fill a huge gap left as communist China uses its economic clout to stretch diplomatic tentacles into the furthest reaches of the world.
Biden said the target was for the United States to bring $200 billion to the table, with the rest of the G7 another $400 billion by 2027.
Funding the kinds of projects that China currently dominates — everything from roads to harbours in far-flung corners of the world — is not "aid or charity," Biden said.
Highlighting the geostrategic thinking behind the plan, Biden said such projects "deliver returns for everyone, including the American people and the people of all our nations."
Around the world, the role of China's democratic rivals is "a chance for us to share our positive vision for the future" and for other countries to "see for themselves the concrete benefits of partnering with democracies," he said.
European Commission chief Ursula von der Leyen echoed this, saying "it is up to us to give a positive, powerful investment impulse to the world, to show our partners in the developing world that they have a choice."
Although China was not referred to by name, the rivalry loomed large over the leaders' presentation, a relaunch of a first attempt at a Western infrastructure fund that Biden laid out during last year's G7 summit in Britain.
Unlike China's state-run BRI initiative, the proposed G7 funding would depend largely on private companies being willing to commit to massive investments and is therefore not guaranteed.
According to US officials, however, that is a good thing.
In this capitalist vs communist scenario, US officials say, recipient countries will be able to avoid the debt traps and other strongarm tactics allegedly used by the Chinese.
– 'Not too late' –
Between now and 2027, the US government and allies will shoot for the $600-billion figure "through grants, federal financing, and leveraging private sector investments," the White House said.
"This will only be the beginning: the United States and its G7 partners will also seek to mobilise hundreds of billions in additional capital from other like-minded partners, multilateral development banks, development finance institutions, sovereign wealth funds, and more."
With the investment target largely aspirational, a senior US official acknowledged that the West is currently in second place behind China.
"There's no doubt that the Belt and Road Initiative has been around for several years and it's made a lot of cash disbursements and investments — and that we're coming to this after years of their investments," the official said.
"But I would argue that it is definitely not too late. And I'm not even sure that it is late."
The official, briefing reporters on condition of anonymity, said that "many countries" which partnered with China were suffering buyer's remorse, concluding that Beijing was more interested in establishing economic and geostrategic footholds than benefiting locals.
By contrast, "we're coming to you with an offer to make investments to actually improve your country, to improve the economy and to have lasting effects on GDP and your populations," the official said.
"I think that is the deal that is being offered."
While the obvious targets for the US-led initiative are in Africa, South America and much of Asia are also on the radar. Fallout from Russia's devastating invasion of Ukraine means that "even places in eastern Europe" could be brought into the fold, the official said.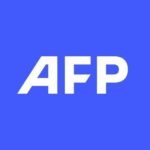 With 2,400 staff representing 100 different nationalities, AFP covers the world as a leading global news agency. AFP provides fast, comprehensive and verified coverage of the issues affecting our daily lives.