Nissan reports first full-year net profit in three years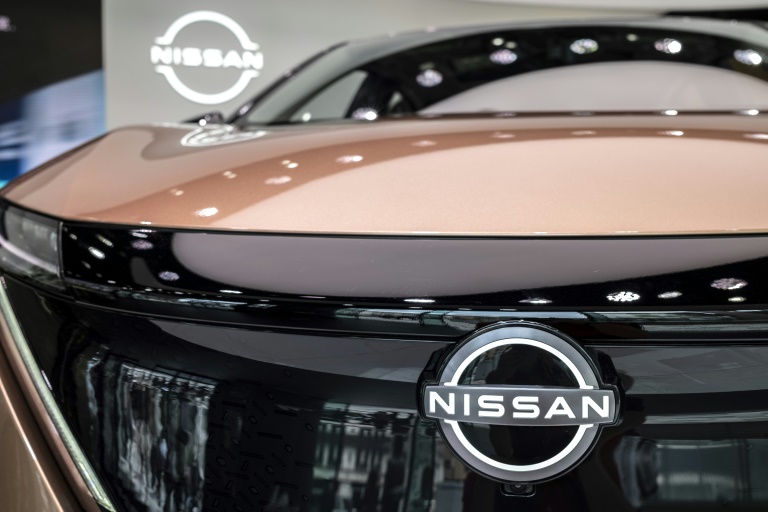 Nissan said Thursday its full-year net profit to March 2022 returned to the black for the first time in three fiscal years, citing cost-saving efforts and positive US market conditions.
The Japanese auto giant reported an annual net profit of 215.5 billion yen ($1.67 billion), beating the company's forecast of 205 billion yen and representing the first net profit since fiscal year 2018-19.
But looking ahead, it warned of a market environment "more severe than in fiscal year 2021, due to semiconductor supply shortages, higher raw material prices and logistics costs, the crisis in Ukraine as well as the impact of lockdowns on parts supplies in China."
It projects a net profit for the current fiscal year of 150 billion yen, following the conservative lead of other automakers facing headwinds caused by supply disruption.
"It is clear that our industry and therefore our performance was impacted by intensifying headwinds in the last fiscal year," said chief operating officer Ashwani Gupta.
"These challenges, magnified in the fourth quarter with rising energy prices, continued supply chain shortages and ongoing Covid disruptions," he said.
"While Nissan has put in place agile business continuity plans, these continuous changes in the market are creating unprecedented uncertainty."
The Japanese auto giant has faced a series of trials in recent years, from weak demand to the fallout from the arrest of former boss Carlos Ghosn, now an international fugitive in Lebanon. 
But the crisis-hit company has clawed its way back, helped in part by a recovery in demand for cars, and the effects of a weaker yen, which has hit 20-year lows against the dollar in recent months.
With Russians gone, French Riviera woos other big spenders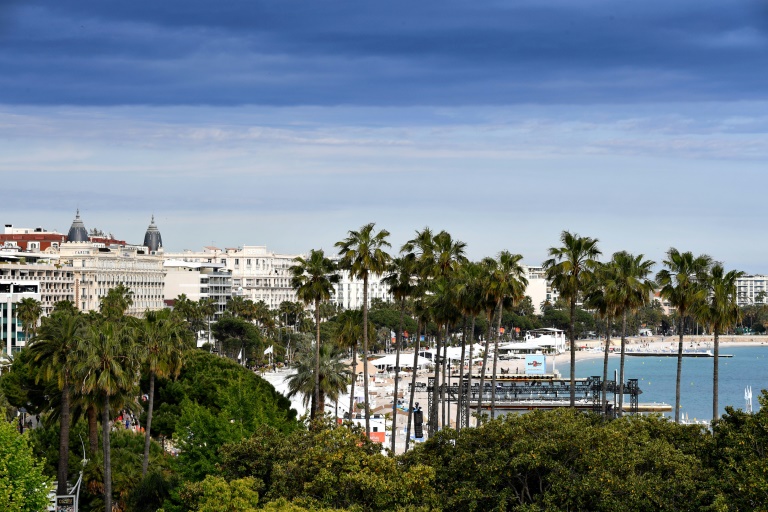 Private chef Selim M'nasri used to cook for wealthy Russians on the French Riviera once a month, but he says it has been "radio silence" from them since Moscow's invasion of Ukraine.
So the 34-year-old Nice cook is now working for top athletes and other rich clients.
The Covid pandemic and now Western sanctions on Moscow over the Ukraine war have kept rich Russians away from the French Riviera, one of their favourite foreign destinations.
But the region does not appear to have had trouble finding big spenders from other countries to make up for the loss of its Russian visitors.
The pandemic had already caused an 80 percent drop in the number of Russian tourists in the Provence-Alpes-Cote d'Azur region, according to the head of the local tourism committee, Francois de Canson.
After Paris, it is the second most popular French destination for Russian visitors. And it is a historic hotspot, too — Russian visitors have stayed here in "sumptuous villas since the 19th century," de Canson added.
Russia may not account for the largest number of tourists, but in the past, they could be relied on to bring enormous wealth to the coast.
"It's not a huge volume," said Denis Zanon, general manager of the Nice metropolitan tourist office. 
"But there is a fringe of this market with a lot of money, who live on the coast and whose guests rent villas nearby, bringing work to the luxury hoteliers, yacht rental companies, and private caterers," Zanon said.
French Riviera workers in these industries have noticed the change.
Lea Combelonge, who worked as a private chef during the pandemic, has lost her rich Russian customers, too. 
They could be complicated clients –- sometimes making last-minute orders for caviar — but they were also generous, she said.
It hasn't been difficult to make up the lost business though, she added, because "there are rich people everywhere".
M'nasri agreed.
"There's plenty of work," he said.
– Replacing Russian visitors –
The European Union has blacklisted hundreds of Russian oligarchs and politicians since Moscow's annexation of Crimea in 2014, adding many more following the outbreak of war in Ukraine.
But many ordinary Russian families living in France have stayed on the coast, according to Thomas de Pariente, deputy director of tourism in Cannes.
"You can still hear Russian spoken on the Croisette," he said, referring to the city's famous beachfront promenade.
But a new "high-contribution" clientele, from Qatar and the United States in particular, has helped tourism on the Riviera rebound since the reopening of borders, he said.
The tourism sector had been courting new customers, including Scandinavian and Canadian visitors, even before the pandemic began. 
Promotional campaigns have helped "limit the damage", said president of the region Renaud Muselier.
"After the outbreak of the war in Ukraine (they) took up these communication campaigns and made considerable efforts towards the United States", said de Canson.
There are now three daily direct flights between Nice and New York. A Nice-Montreal flight has also opened.
At the end of April 2022, bookings in the region were up 21 percent on the same period in 2019, according to the CRT.
In Cannes, high-end rental specialist Romain Benichou said "not a single villa is available" for July-August.
Meanwhile villas sold by Russians following the war in Ukraine have found buyers among the French, said Nicolas Dos Passos of the Albert Immobilier agency in Cannes.
Another sign that the rich are here: Yacht spaces at ports in Cannes and Marseille are full, according to Fabrice Viard, manager at Liberty Yachts company.
"It feels like the 2022 season will be a good one," he said.
Tourism recovering, but not back to pre-pandemic levels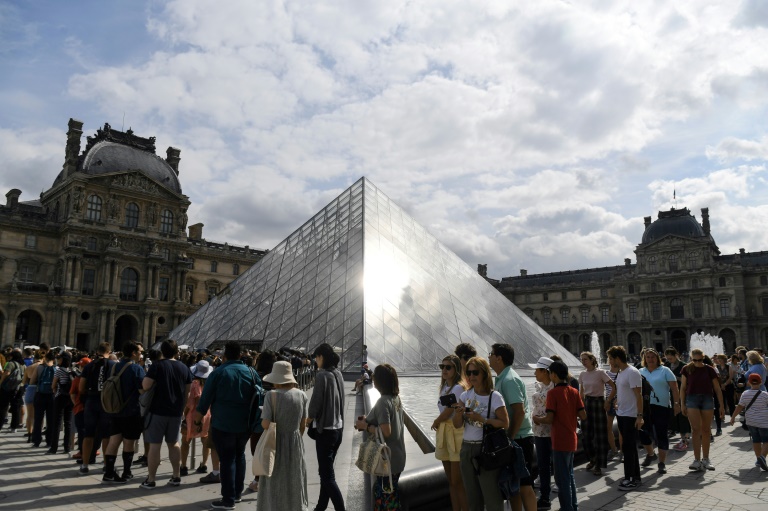 Global tourism is roaring back to life despite Covid travel headaches and the effects of the war in Ukraine, but it has yet to return to its pre-pandemic health.
International tourist arrivals worldwide have more than doubled, up 130 percent in January 2022 on the same period last year, according to the latest UN World Tourism Organization figures.
Travellers are regaining confidence, and Europe and the Americas are leading the resurgence.
Worldwide, there have been 18 million additional visitors, the UNWTO said, "equivalent to the total increase recorded over the whole of 2021".
In 2019, global tourism revenues reached $1.48 trillion. That figure dropped by almost two thirds due to the pandemic the following year.
While January confirms the recovery trend that began in 2021, the UNWTO highlighted how the Omicron Covid variant recently put the brakes on the rise. International arrivals in January 2022 were still 67 percent lower than before the pandemic.
Most regions have seen travellers return and rebound from the low levels of early 2021, with Europe faring three times better and the Americas twice as well.
That's still some way off pre-pandemic numbers, but Larry Cuculic, general manager of the Best Western hotel company, is optimistic.
"I travelled earlier this week and I can tell you that the airports, the international terminals in the US are very crowded and there is a demand or an interest in travelling to Europe, because for several years we couldn't do that," he told AFP.
"We miss going to Paris, Rome and Berlin."
The Middle East is also experiencing a boom, with arrivals up 89 percent on 2021, and so is Africa, with numbers up 51 percent — but these two regions are still very far from their 2019 totals, according to the UNWTO.
Perhaps unsurprisingly, the number of travellers is falling in the Asia-Pacific region, where several destinations remain closed. In January, international tourist arrivals were down 93 percent from pre-pandemic levels.
Travel by Chinese tourists, the world's biggest spenders before the pandemic, is also severely affected by China's zero-Covid policy.
According to travel analyst ForwardKeys, the second quarter of 2022 still looks "more promising for international travel in the world than the first quarter".
The Caribbean and South America are drawing tourists looking for sea and sunshine in the northern hemisphere summer. Costa Rica, the Dominican Republic, Aruba and Jamaica are among the 20 most popular destinations, even exceeding pre-pandemic levels.
In Europe, tourists are flocking to France, Spain, Portugal, Greece and Iceland, but not in the same numbers as before Covid.
– The French exception –
France is doing well enough, though. In February, international tourism revenues in the country "came close to those of 2019", according to France's tourism minister Jean-Baptiste Lemoyne.
At 2.7 billion euros ($2.8 billion), revenues were up 1.5 billion compared to last year and down eight percent compared to 2019,  he told reporters.
In 2019, before the pandemic, the tourism sector in France represented 7.4 percent of GDP and 9.5 percent of jobs.
According to Lemoyne, France is "very well positioned" as the "number one destination for travel in Europe for Americans, Belgians, Italians and Spaniards".
The French, for their part, are "a European exception", the minister said, pointing out that 60 percent plan to stay in their own country over the holidays.
"With a domestic base that will remain very strong and the return of international customers, this means that we are in for a summer season that can be very, very dynamic," he said.
But Didier Arino, director of the Protourisme consultancy, warned there could be trouble ahead.
"It is not the market that is going to be problematic, it is the cost of production of tourist stays, competitiveness, the suitability between the prices of products and purchasing power," he said.
"The players are all increasing their prices, and right now it is going well because people want to enjoy themselves. But we are reaching the limit of what is acceptable for many customers."
UK economic growth slows in first quarter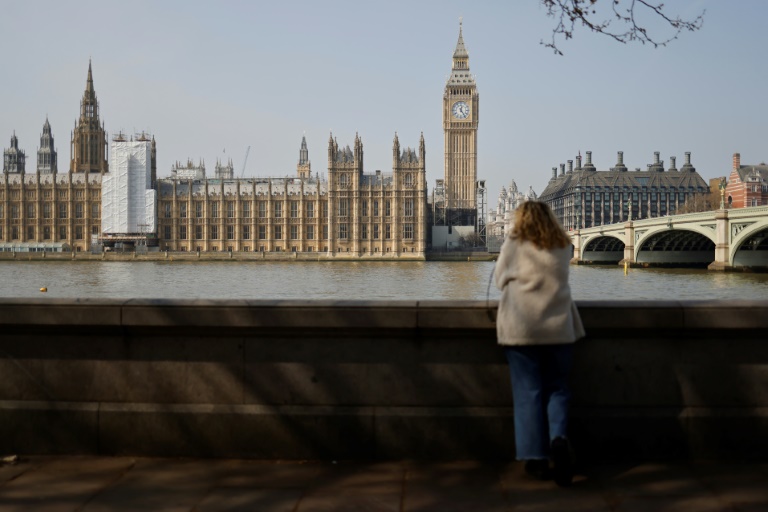 Britain's economy grew at a slower pace in the first quarter compared with the final three months of last year as the country battled soaring inflation, official data showed Thursday.
The economy grew 0.8 percent in the January-March period compared with expansion of 1.3 percent in the fourth quarter of last year, the Office for National Statistics said in a statement.
After solid output in January, the UK economy posted zero growth the following month and contracted by 0.1 percent in March, ONS data showed.
It comes after the Bank of England (BoE) last week warned that Britain risks falling into recession with UK inflation expected to top 10 percent, a four-decade high, by the end of the year.
Consumer prices are surging worldwide on supply strains as economies reopen from pandemic lockdowns — and in the wake of the Ukraine war that is aggravating already high energy costs.
– 'Russia disruption' –
Responding to Thursday's data, finance minister Rishi Sunak said Britain's economic recovery from the pandemic was "being disrupted by (Russian President Vladimir) Putin's barbaric invasion of Ukraine and other global challenges".
Sunak, however, added in a statement that UK "growth in the first few months of the year was strong, faster than the US, Germany and Italy".
While the UK economy grew for a fourth quarter in a row, and is above pre-pandemic levels, output in the first three months of 2022 was the lowest for a year.
"Our latest monthly estimates show GDP fell a little in March, with drops in both services and in production," said Darren Morgan, director of economic statistics at the ONS.
"Construction, though, saw a strong month, thanks partly to repair work after the February storms."
Growth over the entire first quarter was driven by expansion in a number of service sectors, including hospitality and transport, Morgan added.
However, the contraction in March and slower first-quarter output as a whole "suggest the economy had less momentum than we thought even before the full hit from the cost-of-living crisis has been felt", noted Paul Dales, chief UK economist at Capital Economics.
"The risk of recession has just risen," he said, adding that "strong price pressures will probably mean the BoE will raise interest rates further".
The Bank of England last week raised its main interest rate by a quarter point to one percent to tackle runaway UK inflation.
It was the fourth straight increase by the BoE, while its key rate now stands at the highest level since the global financial crisis in 2009. 
That is hiking borrowing costs for consumers and businesses, further impacting spending.
Britain's cost-of-living crisis was blamed in part for British Prime Minister Boris Johnson's Conservative party losing control of key councils in recent local elections.