NY Times Wordle solution 'fetus' causes kerfuffle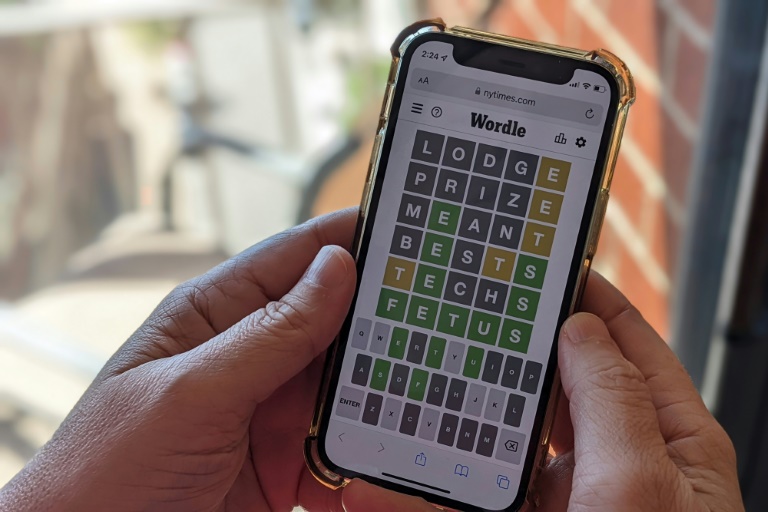 The New York Times, owner of the hit game Wordle, hastily changed the solution Monday from "fetus," a term recently catapulted into the news as US abortion rights face possible restrictions by the Supreme Court.
Some of the game's millions of players "may see an outdated answer that seems closely connected to a major recent news event," the editorial director of the paper's game section, Everdeen Mason, said in a statement.
Without mentioning the actual word, she said the choice was "entirely unintentional and a coincidence — today's original answer was loaded into Wordle last year."
That, of course, was long before a leaked Supreme Court draft decision last week revealed that if adopted, the majority of justices would overturn Roe v. Wade, the landmark 1973 decision which enshrined a woman's right to an abortion nationwide.
Wordle, a daily game which consists of guessing one five-letter word in just six tries, was bought by the Times in January after it skyrocketed in worldwide popularity.
"We take our role seriously as a place to entertain and escape, and we want Wordle to remain distinct from the news," Mason said.
"When we discovered last week that this particular word would be featured today, we switched it for as many solvers as possible," although it was too late to change it for all.
Already in February, the paper announced that it had scrubbed Wordle of many obscure as well as "insensitive or offensive words."
On social media, some users shared the day's two solutions, mocking the center-left paper for being overly delicate.
The NYT editorial board last week took a formal stand in favor of the right to abortion, with an op-ed titled "America Is Not Ready for the End of Roe v. Wade."
Philip Morris in talks to buy Swedish Match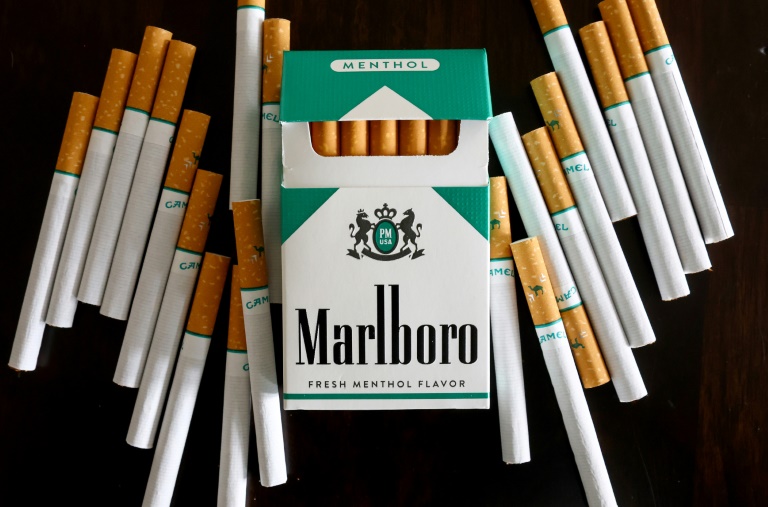 Tobacco giant Philip Morris International is in talks to acquire Swedish Match, the companies said Monday, in a deal that would boost its smokeless offerings. 
While they confirmed the negotiations, first reported by The Wall Street Journal, both companies said there was no guarantee of a transaction. The Journal described the negotiations as "advanced talks" and said the deal could be valued at $15 billion or more.
Philip Morris, which sells cigarette brands such as Marlboro and Chesterfield in 180 markets outside the United States and has invested billions of dollars since 2008 in vapor products, oral nicotine and other "reduced-risk" products, said the talks were "in progress," according to a statement.
"It is uncertain whether an offer will be made," Philip Morris said. "PMI intends to make no further comment regarding the discussions unless and until it is appropriate to do so."
Stockholm-based Swedish Match derives more than 65 percent of its revenue from smoke-free products, including chewing tobacco and nicotine pouches. 
The company's noted "recent speculation and confirms that discussions with Philip Morris International regarding a possible public takeover offer for Swedish Match are ongoing," the statement said 
"There can be no certainty than an offer will be made, nor as to the terms of any such potential offer."
Shares of Swedish Match dipped 0.6 percent in Stockholm, while Philip Morris international gained 2.5 percent in afternoon trading.
Saudi fights to lead 'saturated' MidEast aviation market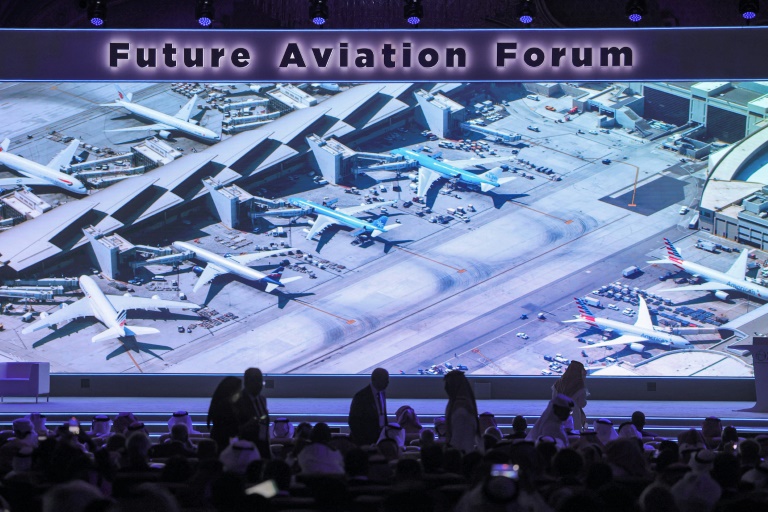 Saudi Arabia on Monday pitched aviation industry leaders on its plans to become a global travel hub, drawing scepticism from analysts who questioned how it could compete against regional heavyweights. 
The conservative kingdom's aviation goals, part of Crown Prince Mohammed bin Salman's wide-ranging "Vision 2030" reforms, include more than tripling annual traffic to 330 million passengers by the end of the decade. 
It also wants to draw $100 billion in investments to the sector by 2030, establish a new national flag carrier, construct a new "mega airport" in Riyadh and move up to five million tonnes of cargo each year. 
Officials outlined how they intend to hit those targets during a global aviation forum that began Monday in Riyadh. Organisers said 2,000 delegates are trying to chart the airline industry's post-pandemic recovery. 
"Over the next 10 years the kingdom will emerge as the Middle East's leading aviation hub," Transport Minister Saleh Al-Jasser told the forum's opening session. 
The strategy hinges on tapping Saudi Arabia's large domestic market, he told AFP in an interview, citing what analysts described as a major advantage for Saudi carriers over regional rivals Emirates and Qatar Airways. 
"We are very focused on building connectivity to Saudi Arabia, in helping the tourism industry to grow in Saudi Arabia and helping the Saudi people connect to the world… That's what we are focused on," he said. 
But steep competition raises questions about how feasible the Saudi plans are. 
"They're fighting multiple headwinds on the aviation front," said Robert Mogielnicki with the Arab Gulf States Institute in Washington. 
"You have established regional players that have great brand recognition and are already important parts of the economies of Qatar and Dubai." 
In Saudi Arabia, by contrast, "the air transport sector is not as central to the economy so that urgency is not there, though the Saudis do have big ambitions for the sector. It's a new entity, so they're going to have to play catch-up." 
Henrik Hololei, the European Commission's Director-General for Mobility and Transport, told AFP that the regional aviation market is "rather saturated".
EasyJet tackles Covid staff shortage by removing seats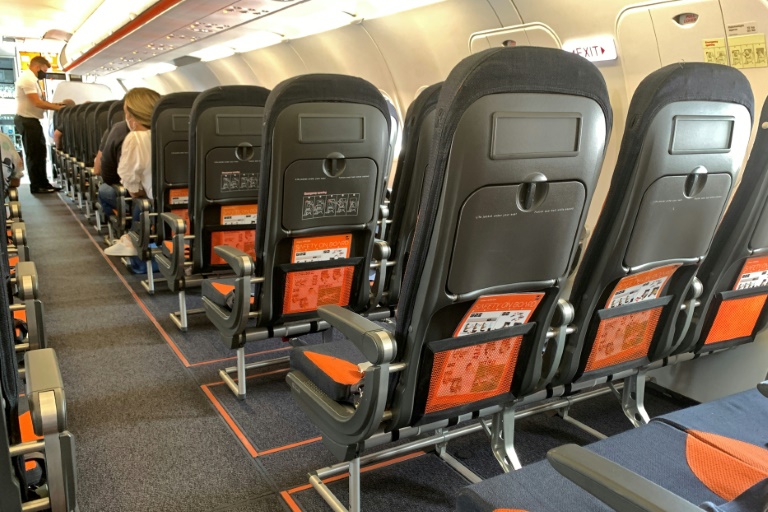 EasyJet plans to remove seats from Airbus aircraft this summer, allowing the British airline to fly with fewer cabin crew as it struggles with Covid absences and staff recruitment.
The carrier over the weekend revealed that during the upcoming peak flying season, it will cut the number of passenger seats on its A319 jets to 150 from 156.
This will allow it to fly with three cabin crew instead of four, under regulations imposed by the Civil Aviation Authority watchdog in Britain.
EasyJet said in a statement that its seat reduction "is an effective way of… building additional resilience and flexibility into our operation this summer".
While the global aviation sector was ravaged by the coronavirus outbreak that grounded planes and slashed thousands of jobs, demand is recovering strongly after travel curbs were lifted.
This is turn has caused a rush for new staff.
EasyJet said only its UK fleet of A319 planes would be affected by the removal of seats.  
This numbers 60 jets, or slightly half of its A319 fleet.
The announcement comes after EasyJet cancelled a large number of flights over Easter as the sector faced a high level of absences owing to Covid.
Also last month, the no-frills carrier forecast its flight bookings to return to pre-Covid levels this summer, guiding it towards a lower-than-expected loss.