Oil, gas firms use Ukraine war to resist climate efforts: report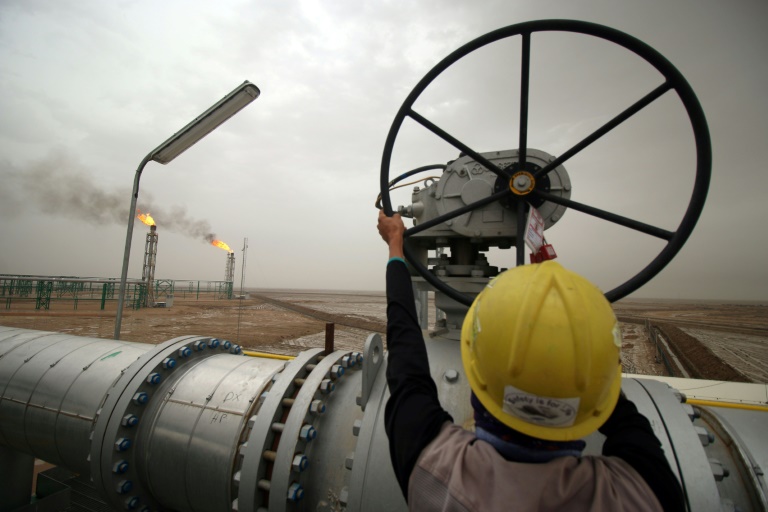 US oil and gas firms took advantage of energy worries over the Ukraine war to push their fossil fuel products and resist climate change regulatory measures, an analysis showed on Wednesday.
The London-based think tank InfluenceMap analysed advertisements and declarations by the companies in the weeks before and after Russia's invasion of Ukraine on February 24.
It said the companies spread the misleading message that US climate change policies were to blame for rising energy prices and that more US-produced oil and gas was the solution.
As Western countries that import Russian hydrocarbons looked for alternatives in order to cut ties with Russia, InfluenceMap detected "an active effort from the US oil and gas industry to capitalise on the war in Ukraine".
They pushed "long-standing policy asks relating to the continued expansion of oil and gas," despite the widely-documented role such operations play in driving deadly global climate change, InfluenceMap said.
The group identified one of the key players in the messaging effort as the American Petroleum Institute, a lobbying organisation that has numerous major fossil fuel companies among its members.
InfluenceMap said it detected a surge in the number of ads about US-based energy and energy independence placed via one of the API's Facebook pages in the weeks before and after the Russian invasion.
One series of ads received nearly 20 million views on the social platform.
– Surge in prices –
"The sector has quickly mobilised around the war in Ukraine and high gas prices to promote the need for more 'American-made energy', often relying on potentially misleading or questionable claims," InfluenceMap Program Manager Faye Holder said in the report.
It also analysed public statements by oil and gas executives, finding that several of them publicly blamed climate change policies or promoted US-produced energy as part of the solution to the energy crisis.
The report documented cases where it said the sector had succeeded in securing some of its demands since the invasion, such as a commitment by authorities to speed up approvals for new gas projects.
Many posts by users on social media have blamed a surge in gasoline and crude oil prices on US President Joe Biden's decisions to limit drilling and to halt the Keystone XL pipeline project as part of his low-carbon energy transition plan.
Biden's March 8, 2022 announcement of a ban on Russian oil imports did lead to a jump in prices.
But analysts told AFP in March that swings in energy prices in 2022 were due to a variety of factors, including a rebound in economic activity following the Covid-19 pandemic.
AFP Fact Check published an article on March 10 debunking false claims about the causes of rising fuel prices. It can be read here: http://u.afp.com/wLUU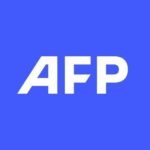 With 2,400 staff representing 100 different nationalities, AFP covers the world as a leading global news agency. AFP provides fast, comprehensive and verified coverage of the issues affecting our daily lives.
US recession would be 'necessary price' to defeat inflation: IMF chief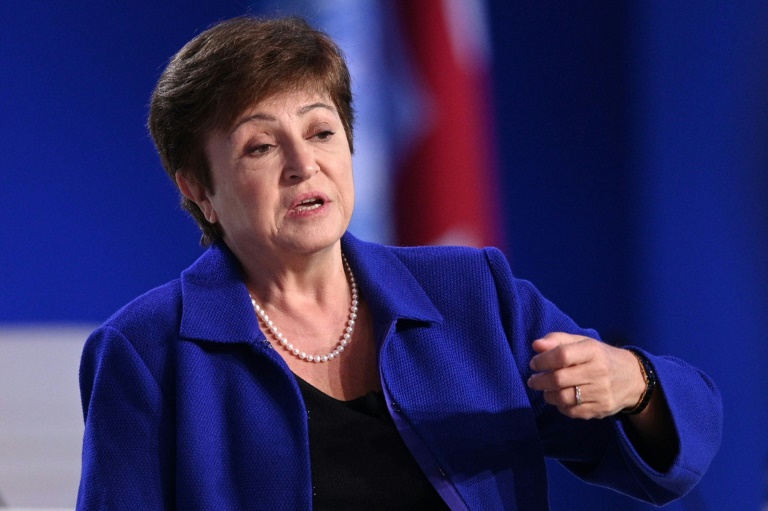 With inflation rising sharply, and the Federal Reserve raising interest rates, the United States is facing an increased risk of a downturn, IMF Managing Director Kristalina Georgieva said Friday.
But any temporary pain caused by a recession would be "a necessary price to pay" to defeat damaging inflation, she said.
The Washington-based crisis lender again slashed its US growth forecast to 2.9 percent, from the 3.7 percent forecast in April, which was cut from the rate predicted at the start of the year.
The world's largest economy rebounded strongly from the pandemic downturn, but that has come with "unwelcome side effects" of rising prices, Georgieva said.
While the IMF is confident the Fed's rate hikes will bring down inflation, "We are conscious that there is a narrowing path to avoiding a recession," she said in a statement.
The Fed last week implemented the biggest increase in its benchmark lending rate in nearly 30 years, as part of its aggressive effort to quell inflation that is at a four-decade high and squeezing American families struggling with rising prices for gasoline, food and housing.
The US economy already was seeing strong demand clashing with supply snarls due to pandemic lockdowns in China and elsewhere, when Russia invaded Ukraine, which has intensified the inflationary pressures.
For 2023, growth is expected to slow to 1.7 percent, but "narrowly avoid" a recession, according to the annual review of the US economy, known as the Article IV consultation.
The IMF chief said the battle against inflation must be the "top priority" despite the impact a US slowdown might have on the global economy.
"Success over time will be beneficial for global growth, but some pain to get to that success can be a necessary price to pay," she said in response to a question from AFP.
Georgieva met with US Treasury Secretary Janet Yellen and Fed Chair Jerome Powell and the officials "left no doubt as to their commitment to bring inflation back down."
Nigel Chalk, deputy chief of the IMF's Western Hemisphere division, said any US recession is likely to be short-lived, given the stockpile of savings and strong business and household balance sheets, and the strong labor market.
"All of those things would help support the economy," he said. "So if it was hit by negative shock, it should pass relatively quickly and have a relatively quick recovery afterwards."
– Roll back tariffs –
The IMF also urged Washington to remove punitive trade duties imposed under former president Donald Trump — something President Joe Biden said he is considering and Yellen appears to favor.
"Especially at a time when inflation is high and supply chains are strained… we can see clear benefits in rolling back the tariffs that were introduced over the last 5 years," Georgieva said in a statement.
However, US Trade Representative Katherine Tai has said the steep tariffs on China offer negotiating "leverage" with Beijing which she is reluctant to give up.
The IMF report said removing tariffs on steel, aluminum, and a range of products from China "would support growth and help reduce inflation."
The rapid US recovery, helped by low interest rates and hefty government aid, had domestic benefits, reducing poverty and creating more than 8.5 million jobs since the end of 2020, according to the IMF analysis. 
It also offered a boost to the pandemic-ravaged global economy, but fund economists cautioned that it will be "tricky" to avoid recession.
"The stakes are clearly high. Misjudging the policy mix — in either direction — will result in sizable economic costs at home and negative outward spillovers to the global economy."
However, the report pushed back against comparisons to the inflationary era of the 1980s, noting the economy and the central bank actions are "markedly different."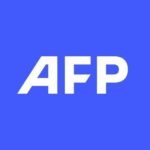 With 2,400 staff representing 100 different nationalities, AFP covers the world as a leading global news agency. AFP provides fast, comprehensive and verified coverage of the issues affecting our daily lives.
Global trade unions urge UK to resolve rail strike row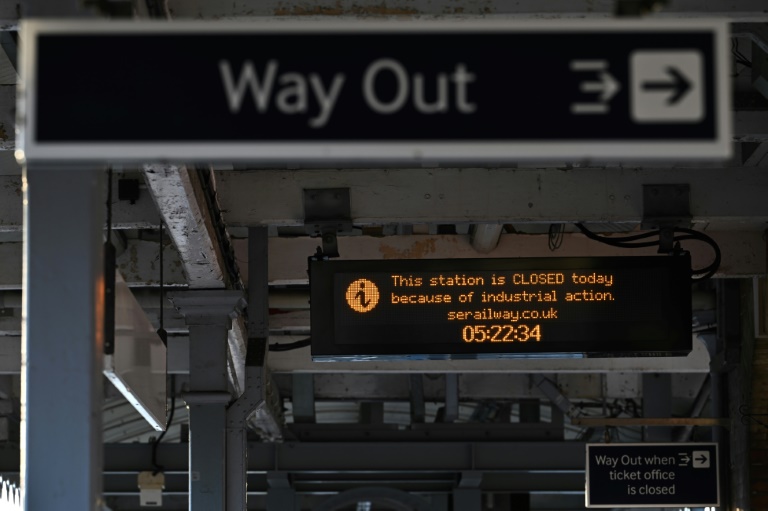 International transport trade unions on Friday urged London to negotiate a swift end to Britain's biggest rail strike in over 30 years, on the eve of the latest walkout.
More than 100 unions have written an open letter to UK Transport Secretary Grant Shapps calling on him to help settle the bitter row over pay, as surging inflation sparks growing industrial unrest.
The letter, coordinated by the International Transport Workers' Federation, comes one day before the third of this week's three rail strikes.
"We are writing to call on you to meet with the transport unions to discuss rail workers' concerns and enable the unions to reach a negotiated settlement to the disputes with rail employers," the letter read.
And it called upon the government to "defend rail workers' jobs, pay, conditions and pensions".
Shapps has so far refused to get involved in negotiations, arguing that they should be held between workers' trade unions, Network Rail and private-sector railway operating firms.
The letter was signed by unions from across the world, including Asia, Europe, South America and the Middle East.
"We are shocked that … the UK government is set to impose cuts to railway services and scrap infrastructure projects at exactly the time when it should be investing, expanding and promoting public transport, especially the railways to help reduce global emissions from transport," the letter continued.
"We call on you to do what's right by these workers and their communities, and call on you to meet urgently with the transport unions."
The RMT rail union insists strikes are necessary as wages have failed to keep pace with UK inflation, which has hit a 40-year high and is on course to keep rising.
The RMT also accuses Shapps of having "wrecked" negotiations by not allowing Network Rail to withdraw a letter threatening redundancies of 2,900 RMT members.
However, Shapps has called that "a total lie".
Rail staff went on strike on Tuesday and Thursday — and are also set to do so on Saturday in the absence of a deal.
A Department for Transport spokesperson denied that the government had sought to obstruct any agreement.
"It is entirely false to claim the government is blocking negotiations," the spokesperson stated.
"We have said from the outset we urge the unions and industry to agree a deal that is fair for railway staff, passengers and taxpayers."
Separately, British Airways workers at London's Heathrow airport voted on Thursday to strike over pay.
Members of the GMB and Unite trade unions overwhelmingly backed action and warned of a "summer of strikes" as the nation's cost-of-living crisis worsens.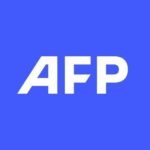 With 2,400 staff representing 100 different nationalities, AFP covers the world as a leading global news agency. AFP provides fast, comprehensive and verified coverage of the issues affecting our daily lives.
Ryanair, Brussels Airlines strikes disrupt Europe air travel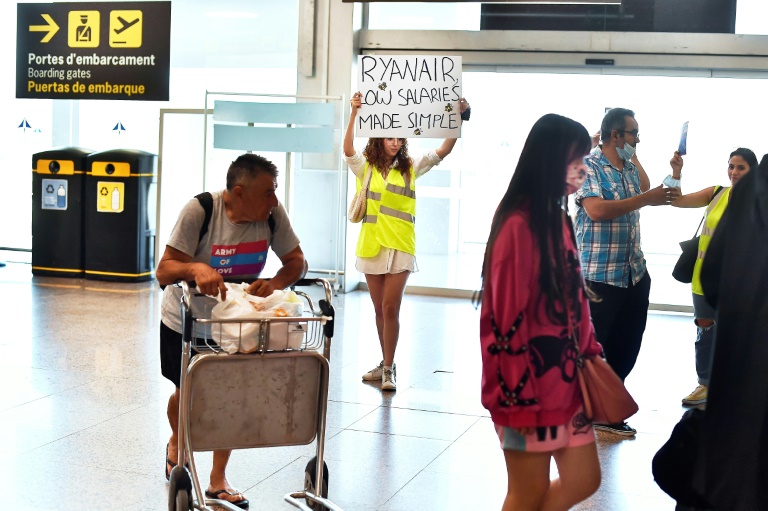 Strikes by staff at Ryanair and Brussels Airlines over pay and working conditions on Friday forced the cancelation of dozens of flights in Europe as the busy summer travel season gets underway.
The strikes are adding more headaches to passengers and the aviation sector, which has struggled with staff shortages as it struggle to recruit people after massive layoffs during the Covid pandemic.
Ryanair cabin crew unions in Spain, Portugal and Belgium called a three-day strike starting on Friday, and in Italy and France on Saturday.
The biggest impact was felt in Belgium, where the work stoppage led Europe's biggest budget airline to cancel 127 flights to and from Charleroi airport near Brussels between Friday and Sunday.
Ryanair could only guarantee 30-40 percent of its scheduled flights at the airport, said a spokeswoman for Brussels South Charleroi Airport.
The situation in Belgium was further complicated by a three-day strike by staff at Brussels Airlines, a unit of German airline Lufthansa, which began on Thursday.
The company has cancelled 315 flights to and from Brussels' international airport during the three-day strike.
The impact of the Ryanair strike was more limited in Portugal, where only two flights we cancelled on Friday morning, according to the SNPVAC union behind the walkout in the country.
It expects the strike to gain force later in the day.
In Spain, where Ryanair employs 1,900 people, no flights we cancelled except those heading to Belgium.
"We didn't even know there was a strike…we didn't have any problem at all," said Manuel Carrion, a Spanish passenger with a Ryanair flight at Madrid airport.
Spain's transport ministry on Thursday ordered Ryanair to operate 73 percent to 82 percent of flights over the strike period to maintain minimum services.
It argued there needs to be a balance between the "right to strike" and the "interest of travellers".
– Threats –
But unions said Ryanair had gone beyond what was required and forced staff to maintain 100 percent of flights. Unions said they would take Ryanair to court as a result.
"The company informed staff that all flights were subject to the minimum service, and threated them with disciplinary action," Ernesto Iglesias of local USO told reporters at Madrid airport.
The airline was not "respecting the law," he added.
Ryanair cabin crew unions in Spain have called another strike from June 30 to July 2.
A strike on the weekend of June 12 and 13 already prompted the cancellation of about 40 Ryanair flights in France, or about a quarter of the total.
Ryanair boss Michael O'Leary has been dismissive of the strikes, saying earlier this month that most of the company's flights "will continue to operate even if there is a strike in Spain by some Mickey Mouse union or if the Belgian cabin crew unions want to go on strike."
– 'Pushed to the brink' –
Ryanair's low-cost rival easyJet also faces nine days of strikes on different days in July at the Barcelona, Malaga and Palma de Mallorca airports.
British Airways workers at London's Heathrow airport have voted to strike over pay as the cost-of-living crisis worsens in the UK, though no dates were set yet.
The strikes come as air travel has rebounded since Covid-19 restrictions have been lifted.
But the staff shortages have forced airlines to cancel flights, with German carrier Lufthansa cancelling more than 3,000 of them during the summer holidays.
On Monday, the European Transport Workers' Federation called "on passengers not to blame the workers for the disasters in the airports, the cancelled flights, the long queues and longer time for check-ins, and lost luggage or delays caused by decades of corporate greed and a removal of decent jobs in the sector."
The Federation said it expects "the chaos the aviation sector is currently facing will only grow over the summer as workers are pushed to the brink."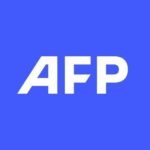 With 2,400 staff representing 100 different nationalities, AFP covers the world as a leading global news agency. AFP provides fast, comprehensive and verified coverage of the issues affecting our daily lives.